This Clever Wooden Wine Rack Uses an Optical Illusion To Hide The Wine Bottles
By Ryan on 02/18/2016 10:56 AM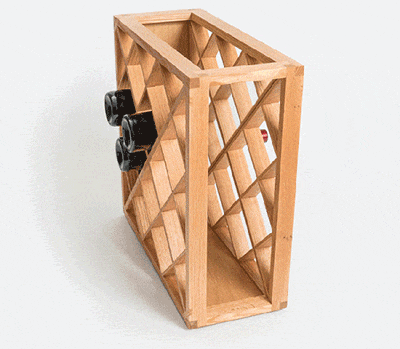 This unique wooden wine rack is designed to be an optical illusion in that the bottles of wine that it holds seem to vanish when looking at it from the side. Most likely a mirror that is placed inside the wine rack at an angle, the wooden wine holder can fit a total of 12 bottles of wine, 6 of which are able to be hidden using the illusion. Not only a magical and mysterious wine holder that will surely mystify your guests, but it can also be used to display in your home as a unique work of art.
Created and designed by Harlequin Illusions, a Virginia based company that makes unique wooden products that marry creativity, conceptual integrity, and fine craftsmanship. Tony Potter, the owner of Harlequin Illusions spent years as a circus clown and a stage illusion designer, which no doubt helped in furthering his passion for making these unique wooden illusions.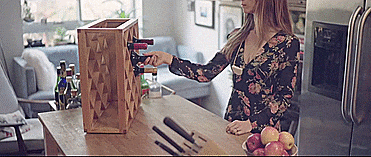 The Pinetti Wine Rack as so it's called is handmade in the Virginia wine country from red oak wood, is hand finished with danish oil, weighs just over 8 lbs, and measures 18 inches long x 7.5 inches deep.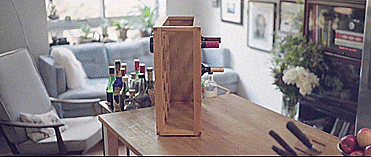 Check out the optical illusion wine rack in action via the videos below.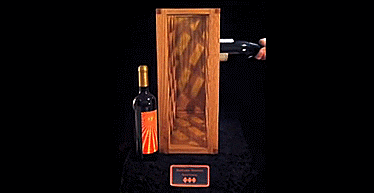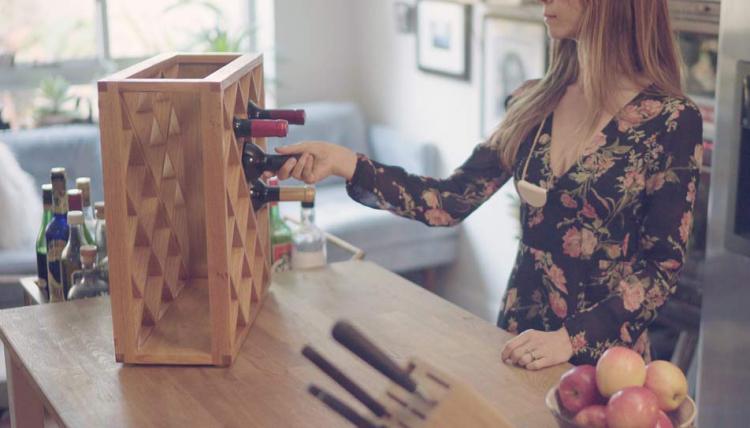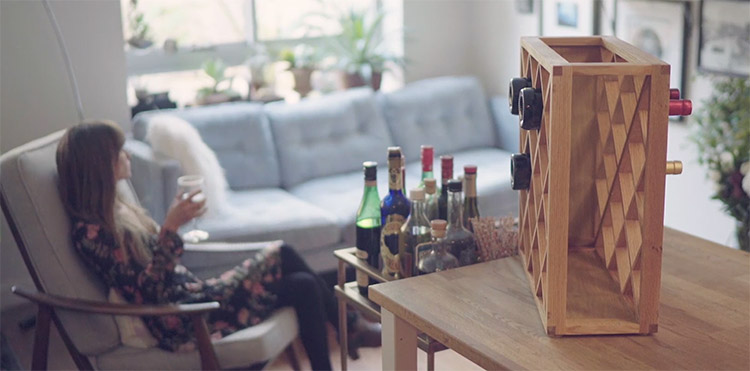 A quick patent search shows how the illusion wine rack actually works if you care to know...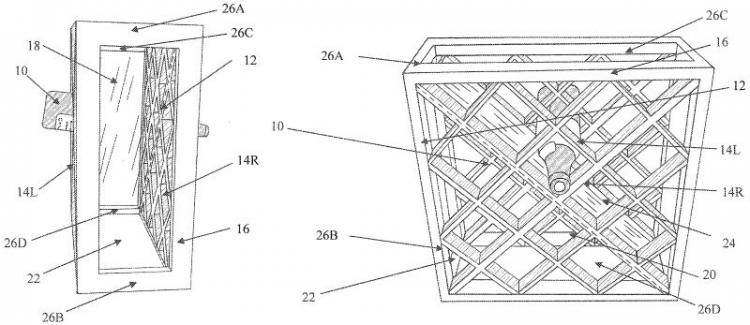 Subscribe To Our YouTube Channel