These Incredible 3D Epoxy Floors Will Turn Your Room Into a Beach, Canyon, or Grassy Pathway
By Ryan on 11/05/2022 8:33 AM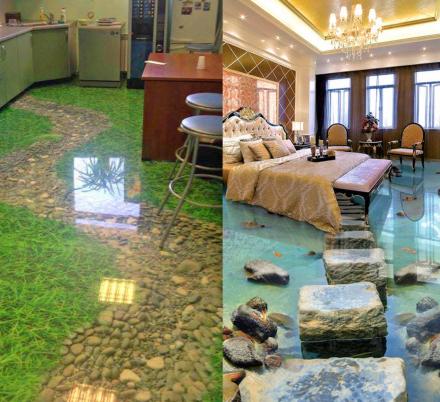 You've seen the epoxy table that turns it into an incredible 3D looking beach, so why not use the same technology on your floor? That's exactly what this company does. Their called Imperial Interiors, and they create unique 3D floors using epoxy that give your floors the illusion of depth which allows you to turn the floor of any room into something amazing like a beach, a canyon, a jungle floor, a coral reef, and plenty more.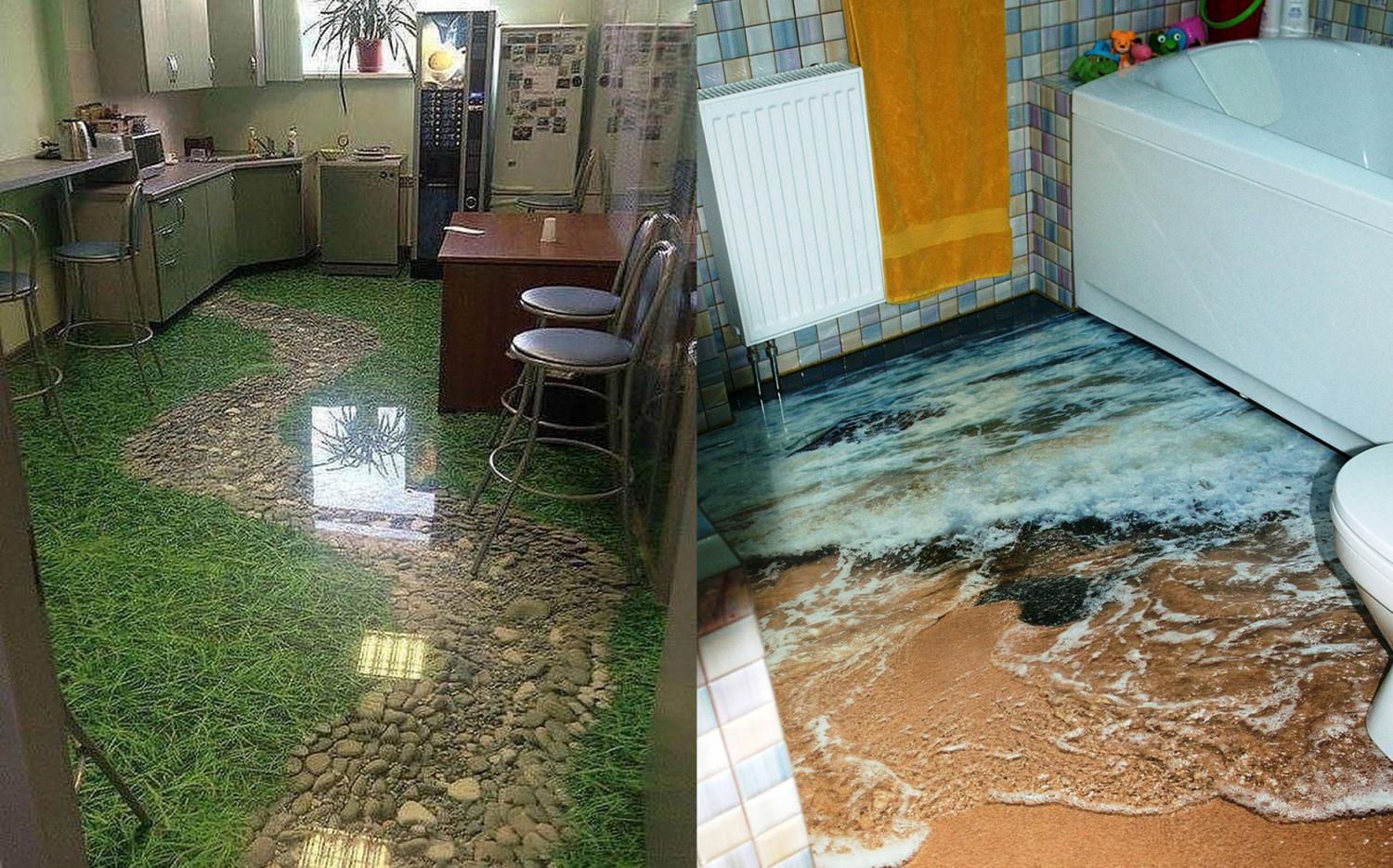 The way the 3D epoxy floors work is not just plastering a giant picture onto your floor, but essentially creating a large-scale art project right on your floor, and then covering everything in epoxy.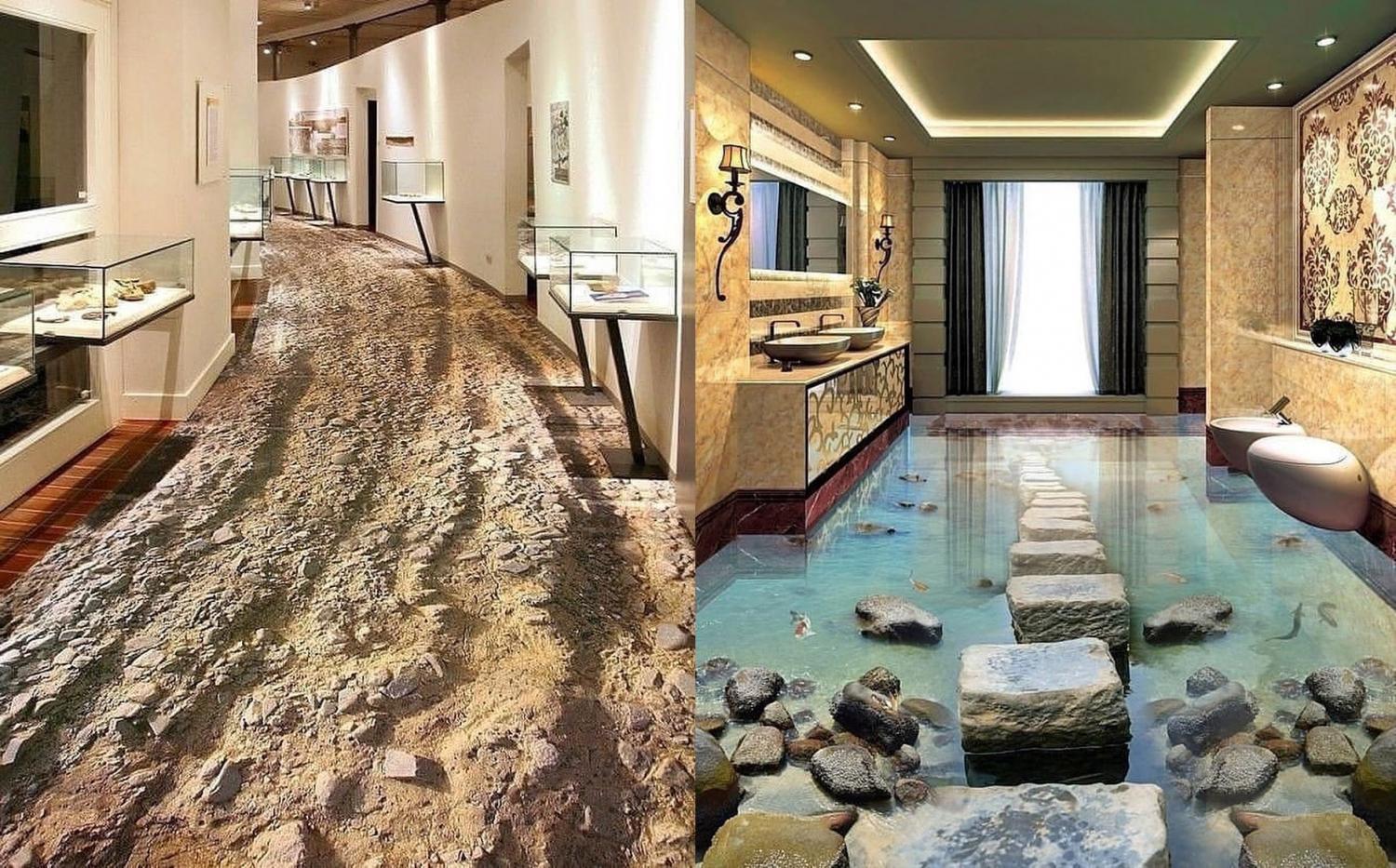 The process to create the epoxy floors involve laying down a layer of self-leveling screed (the material used to make floors even) followed by the desired image or design that you want.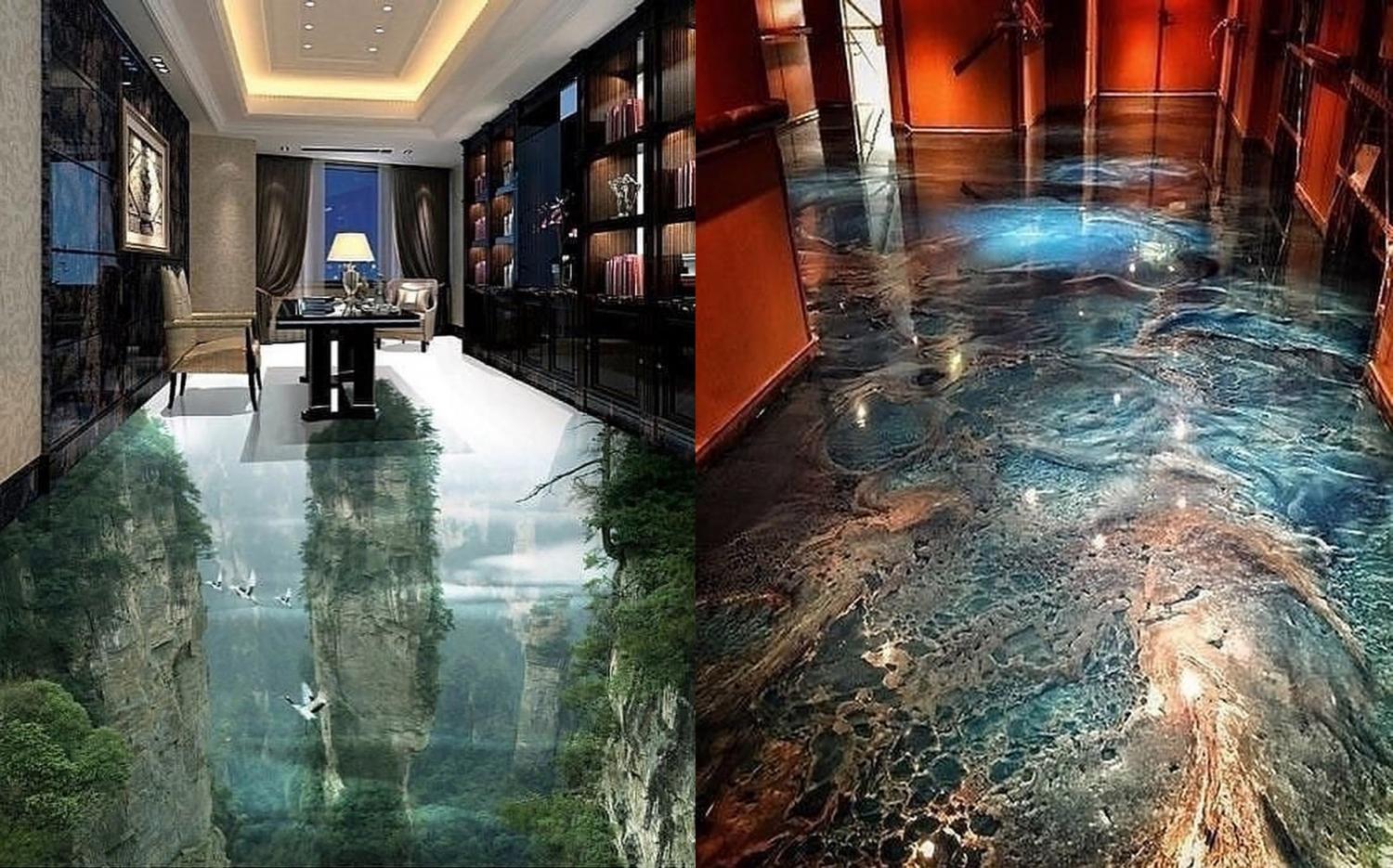 It's then treated with a transparent two-component polymer to give the illusion of depth. It's all then capped-off with a layer of protective lacquer.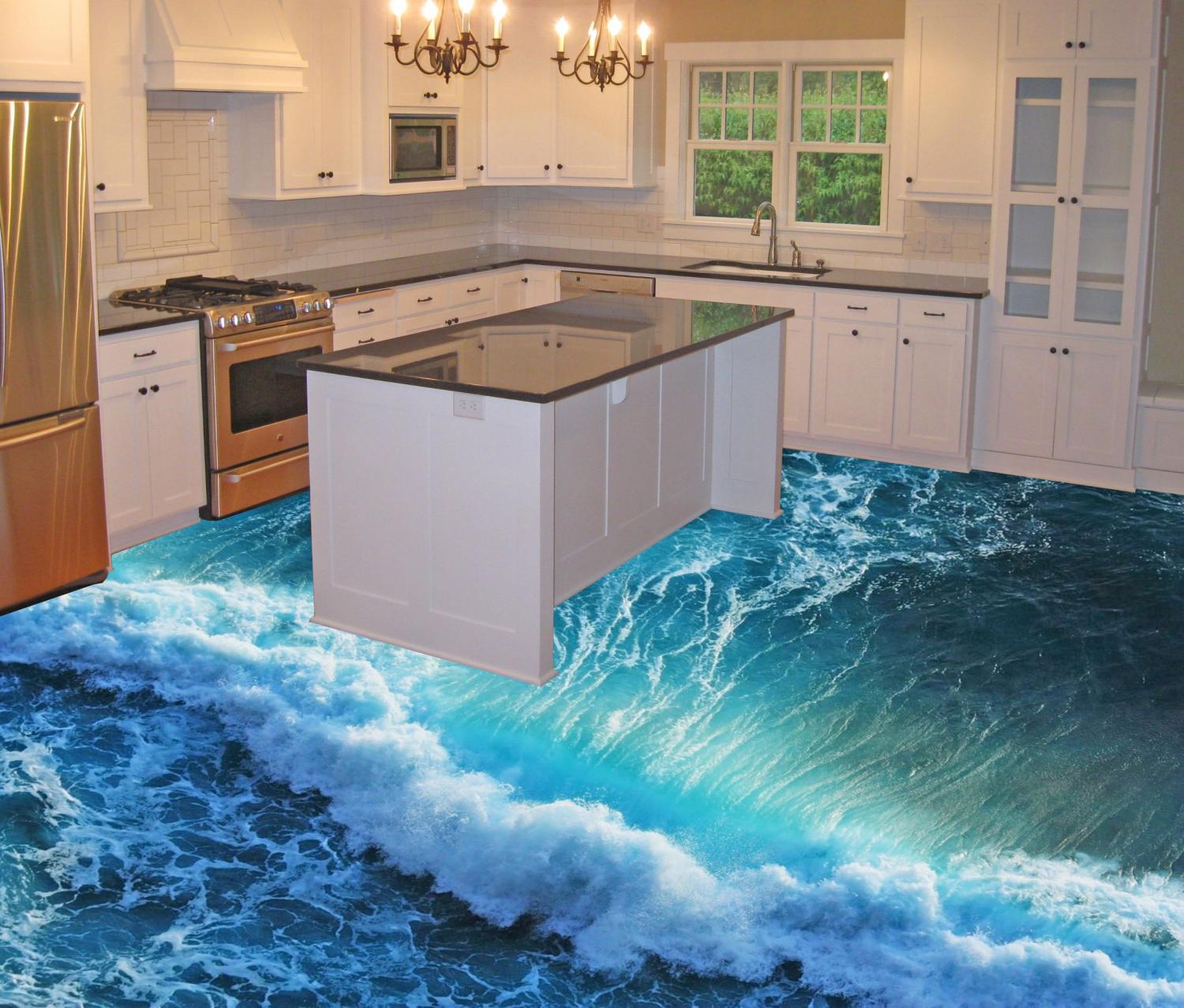 According to the creators of the unique 3D floor technology, most of their creations have been done in malls and other places of business, the same technology is easily used in homes.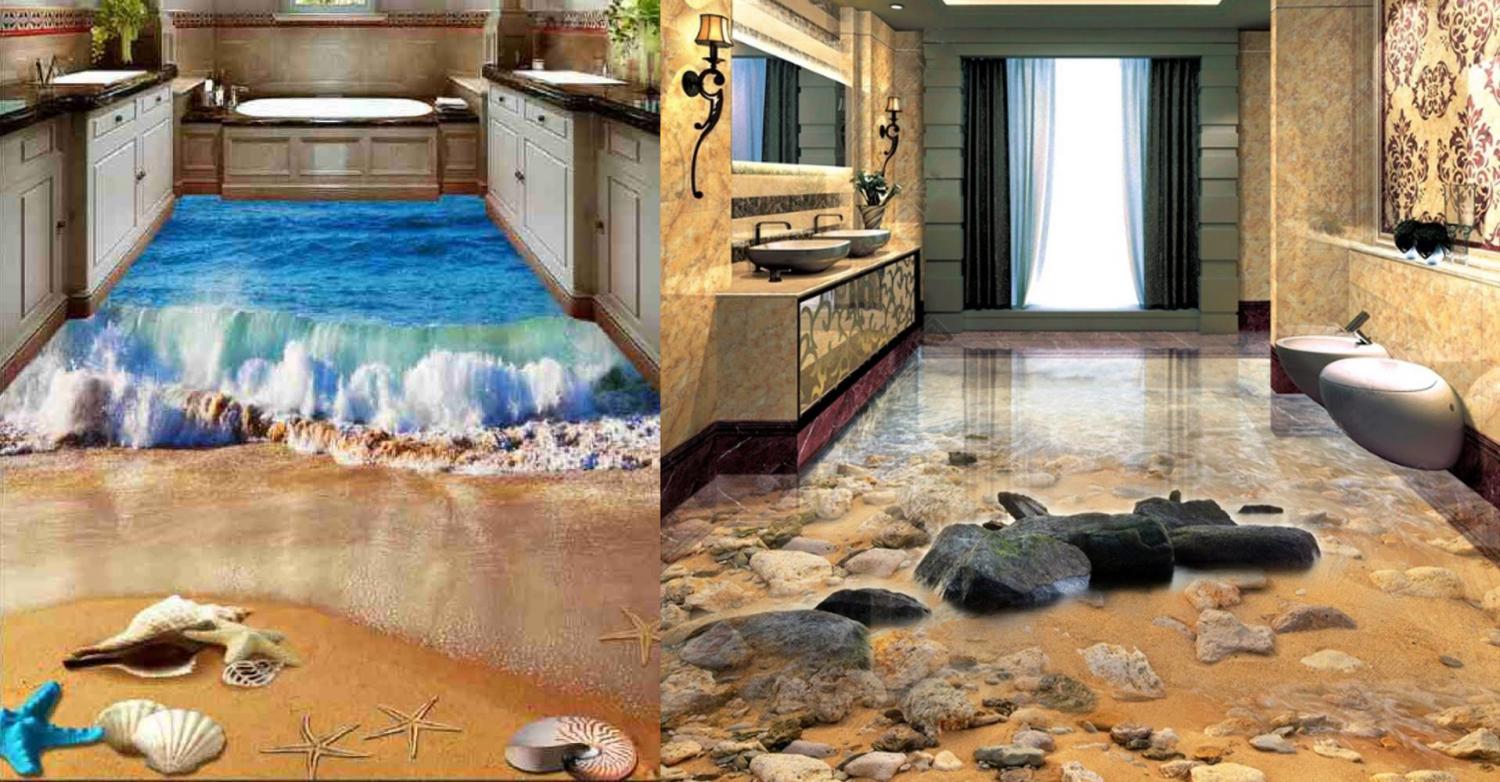 It would actually be perfect to create a nice relaxing beach atmosphere in the bedroom, a blissful grassy walkway through a hallway, a coral reef in a kids room, or a nice classy marble design in your kitchen.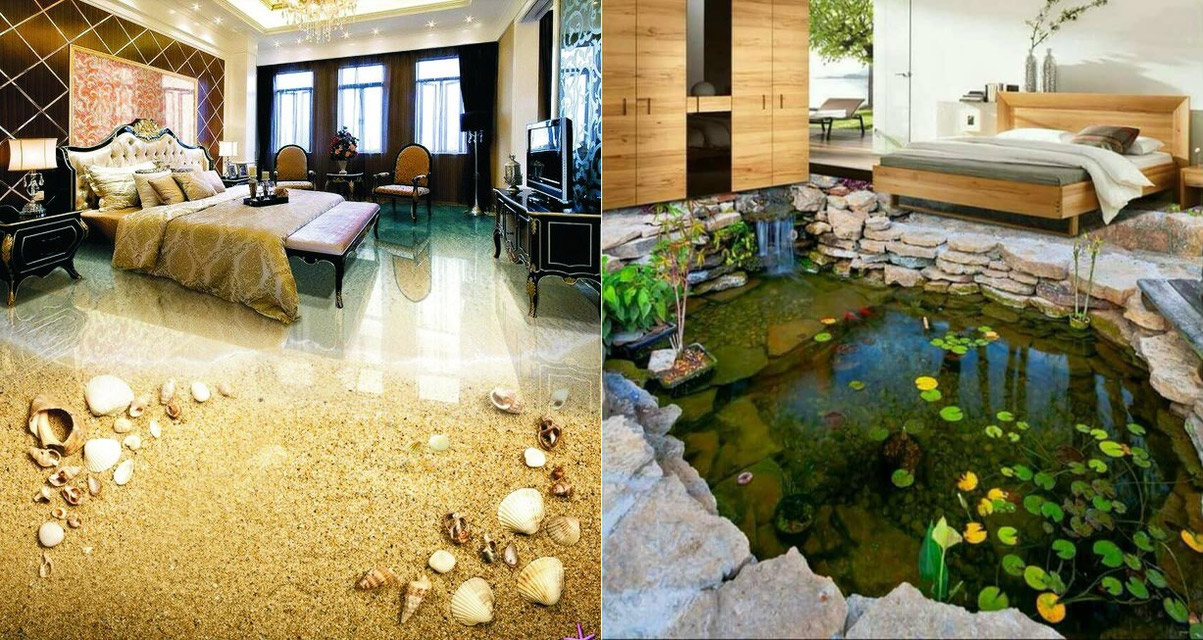 On their website, they mention that the price for the 3D epoxy flooring varies from $100-$550 per square meter of flooring that it's used on.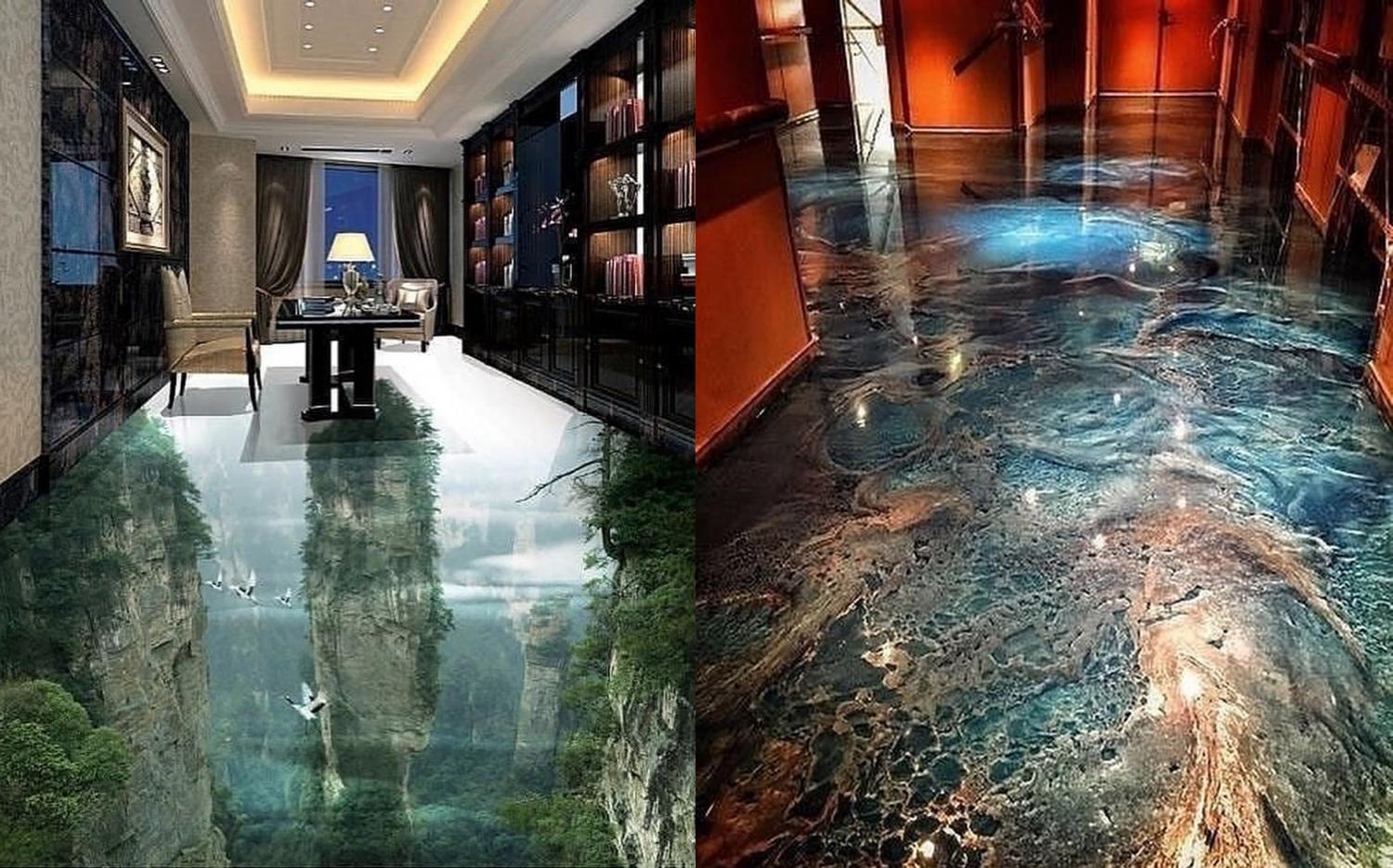 Which it'll all depend on the condition of the floor base, the type and design of the 3D floor that you select, along with the complexity of the work involved. That cost includes materials, use pattern (3D image, the cost of paint) base preparation and installation work. The installation process for these unique epoxy floors is time consuming and requires patience.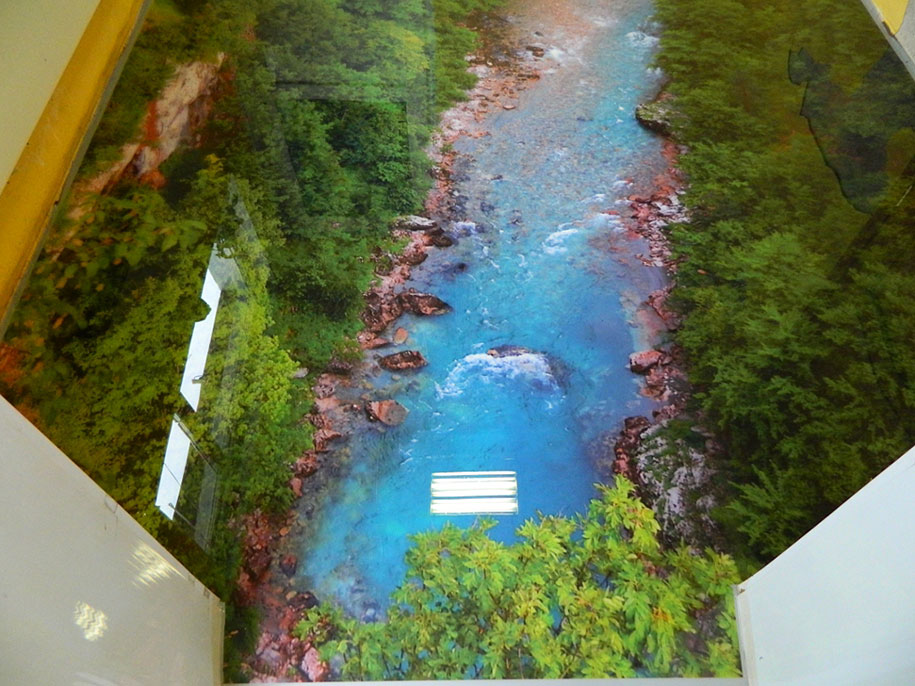 "Decorative flooring - it's not just a picture, a large-scale art object, which fundamentally changes the idea of what might look like flooring. On the one hand - it's surface, and the other - a whole image, with all shades and textures. Strong and durable coating on which man walks in the room can be a beautiful, creative and unique with the help of Epoxy Flooring System."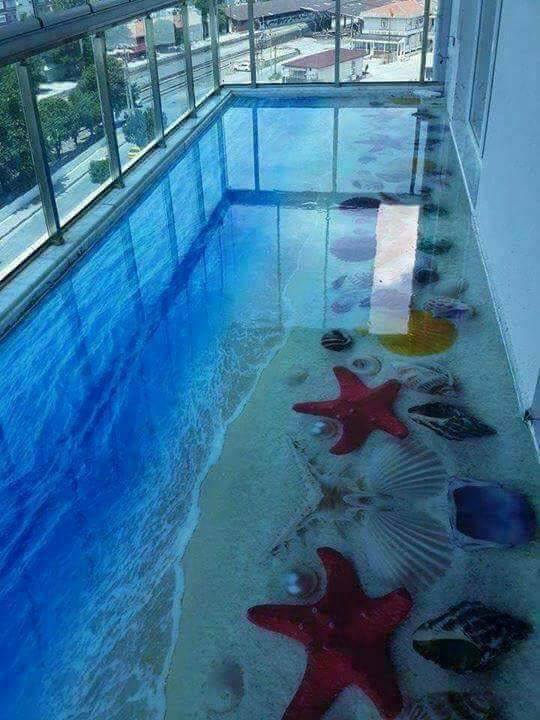 "3D technology developers hardly imagine how varied and interesting their ideas are for the future. Today 3D floors do in shopping malls, large halls, office buildings, apartments; many people event trying to do it with their own hands but its only can be don by specialists and quality materials. This is explained not only external beauty of the floor, but also its performance."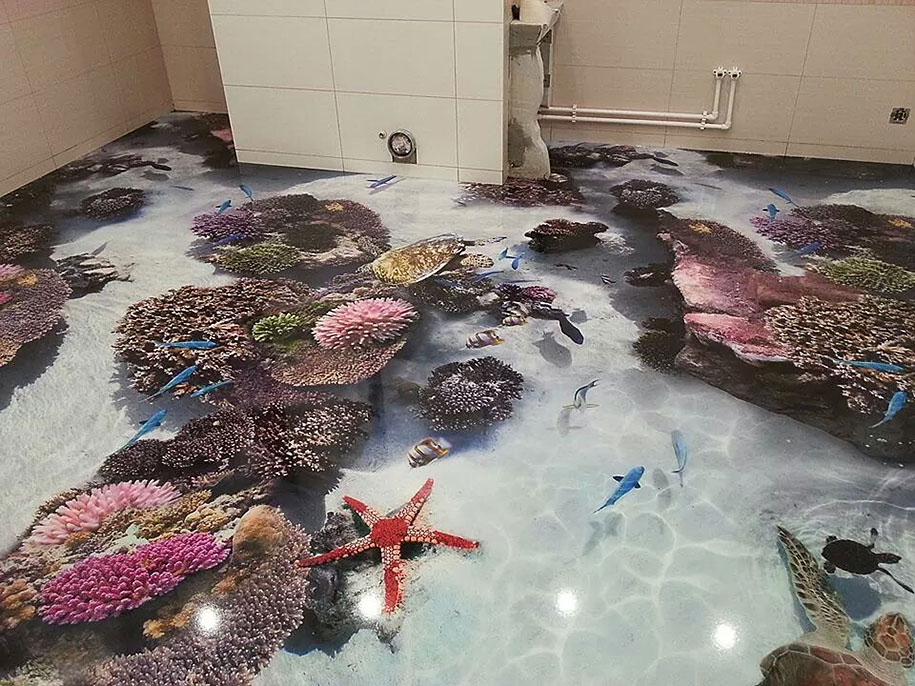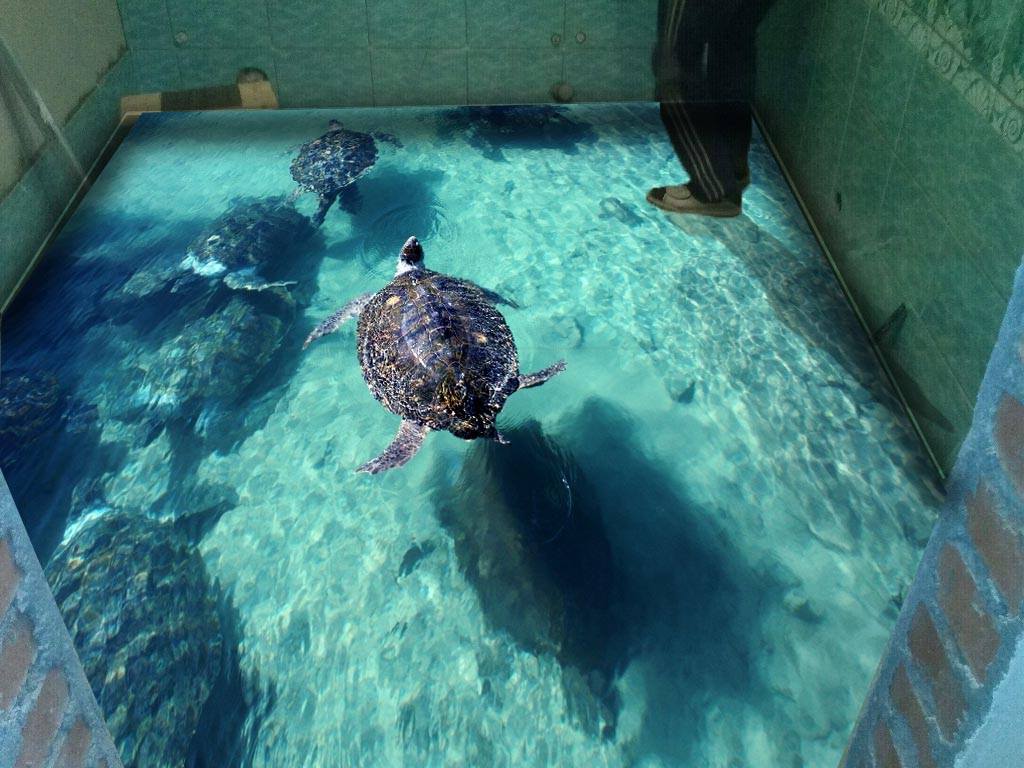 There are other options for these 3D illusion floors, and that would be wallpaper for your floor, or so it's called from various sellers on Etsy.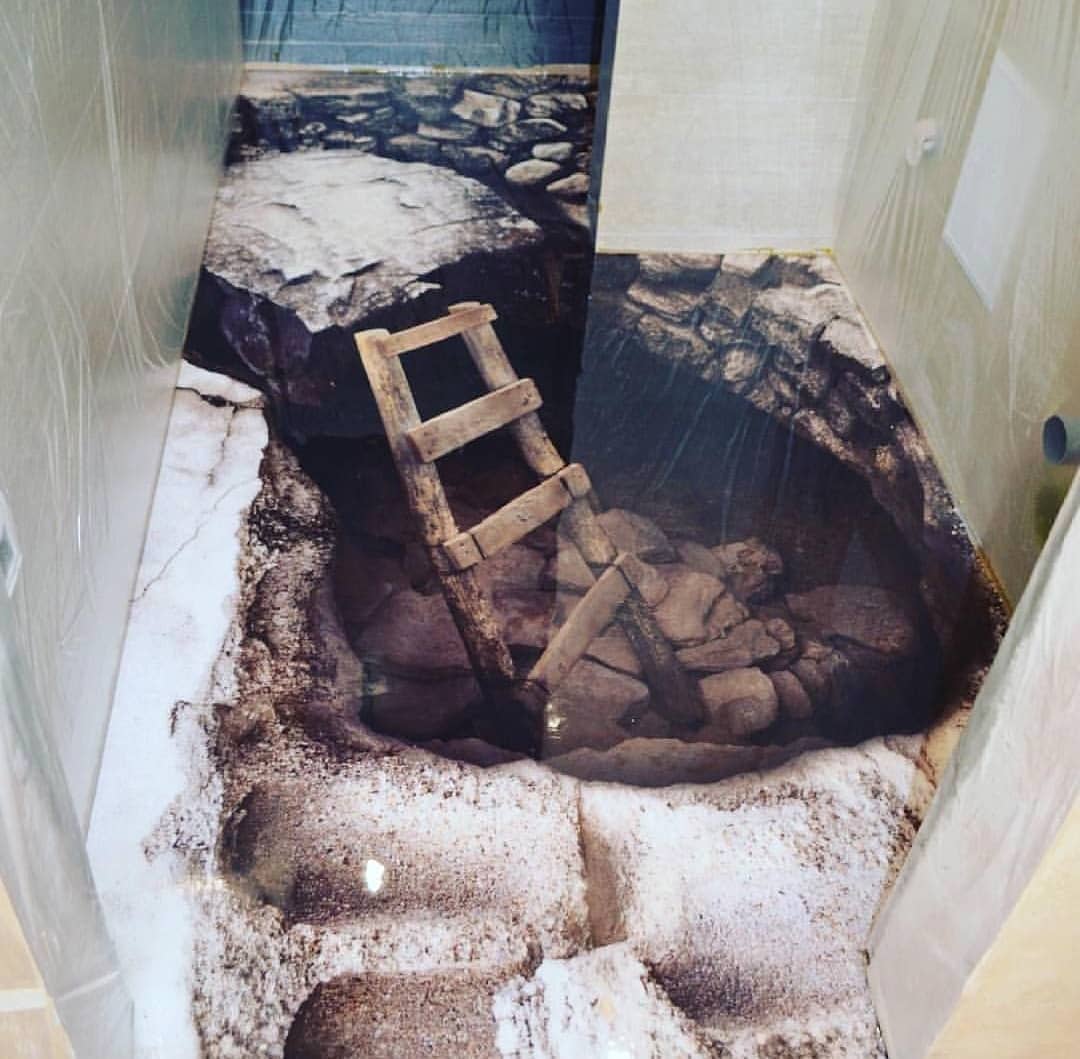 It's essentially a giant vinyl image that you can stick to your floor to give it the same unique illusion of being 3D that the epoxy floors give off.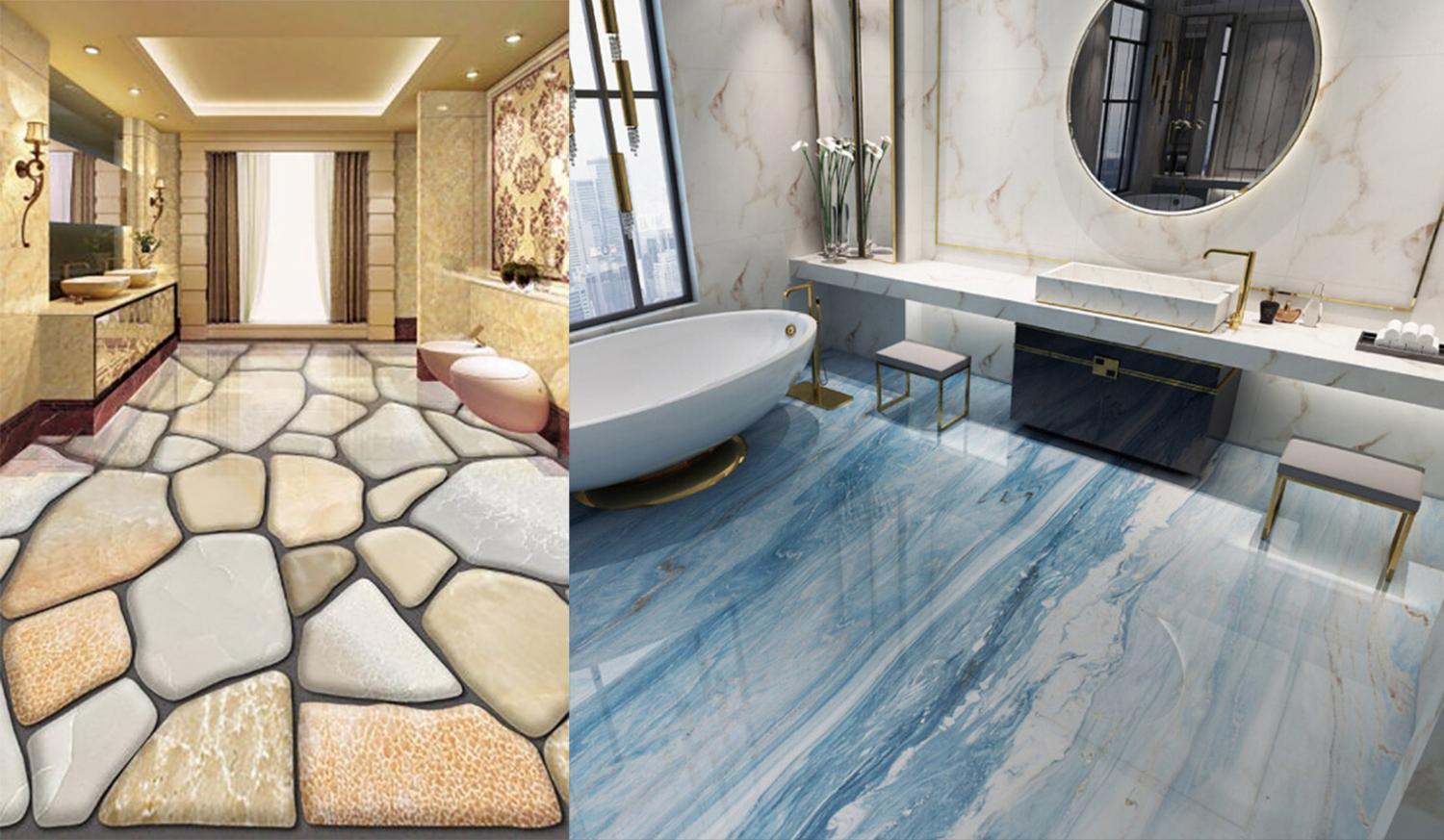 They use incredibly high picture image resolutions, and innovative printing technology to turn your floor into a koi pond, sandy beach, or even a floor of lava...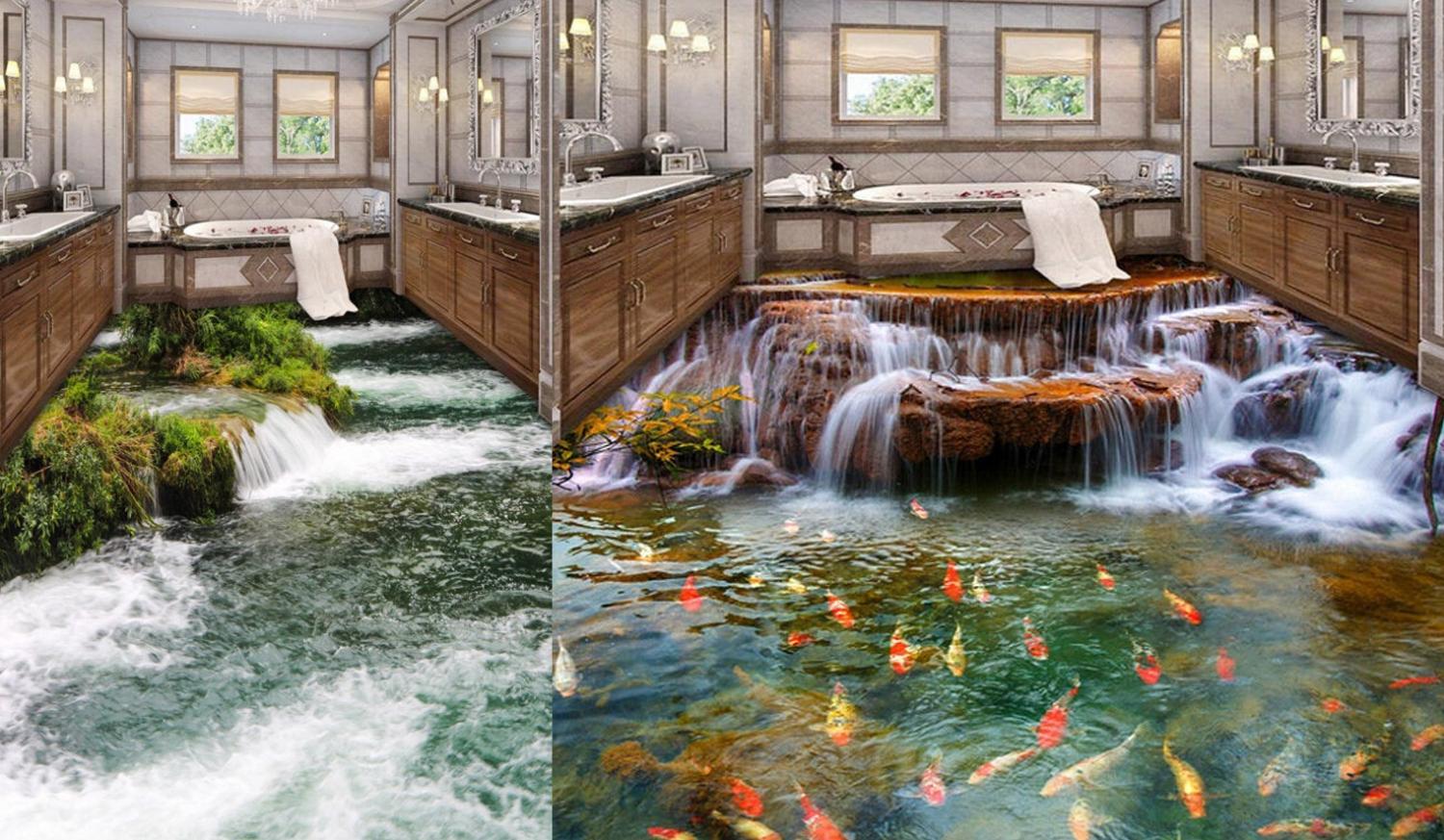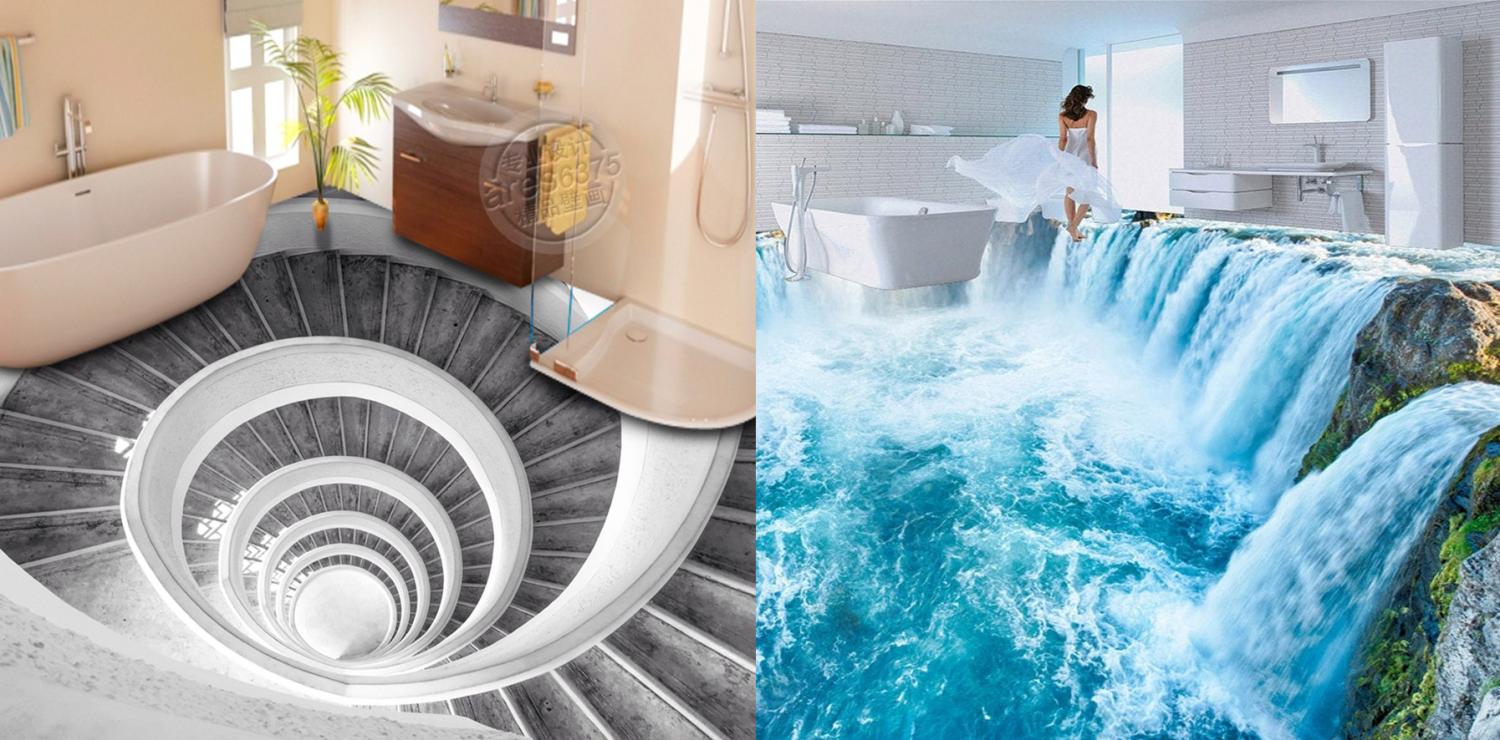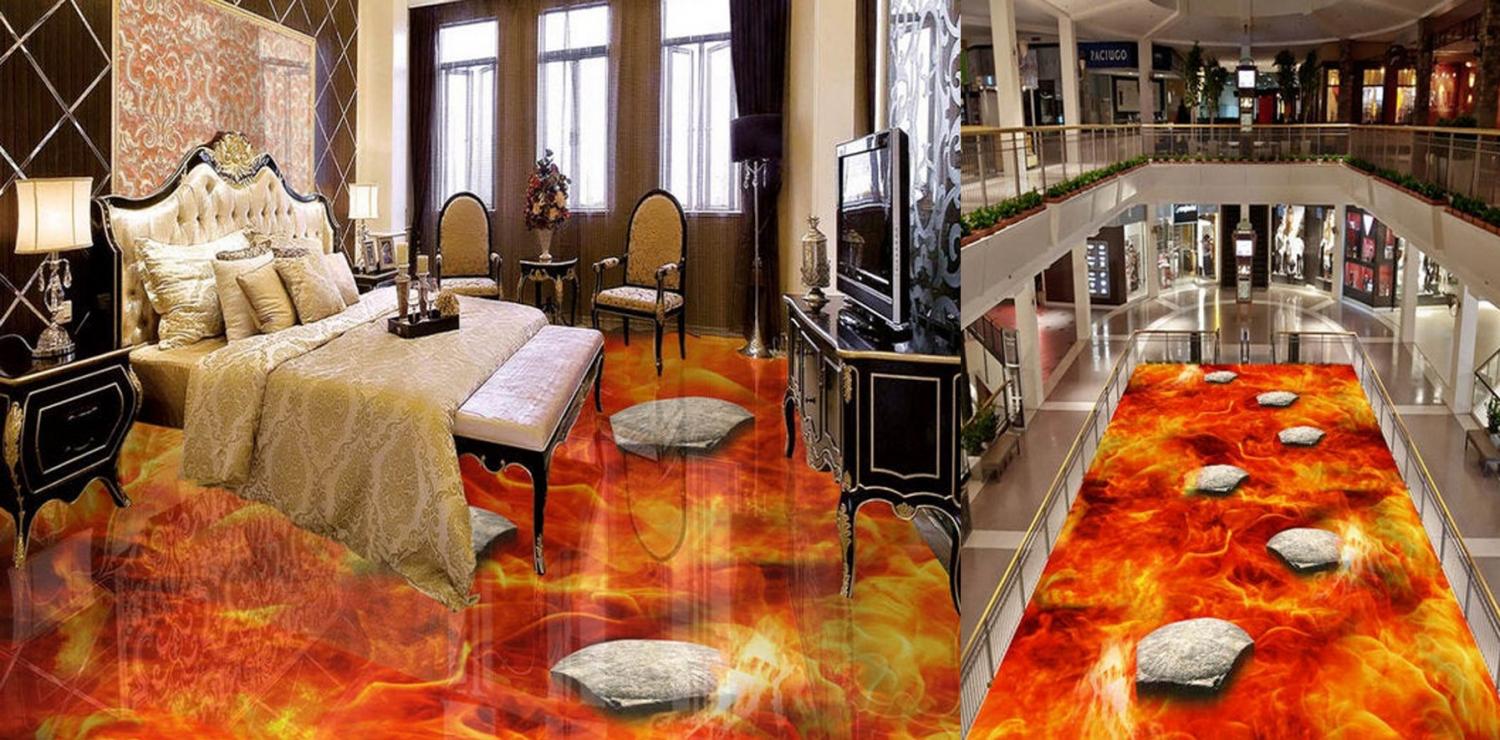 There's even 3D wallpaper that you can get for your stairs that you can find on both Amazon and Etsy.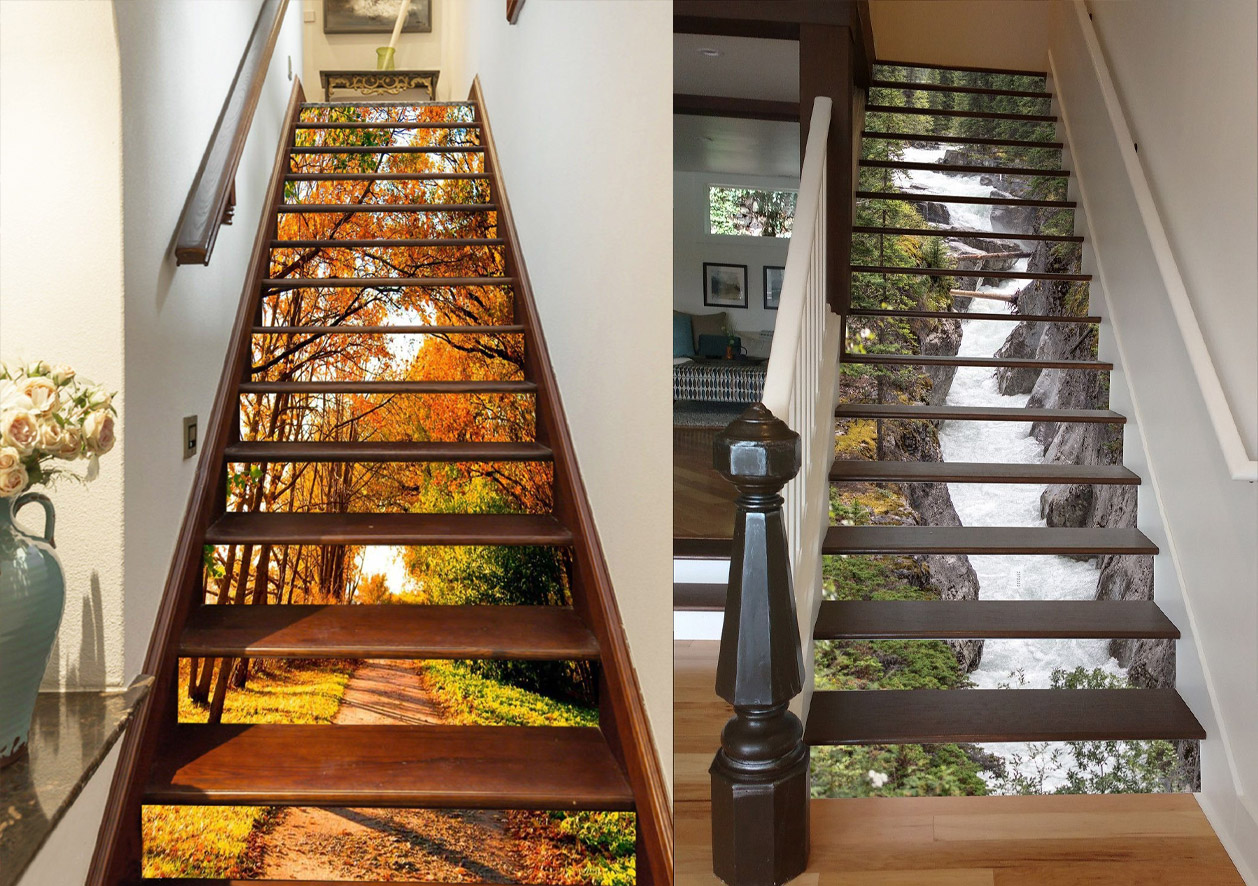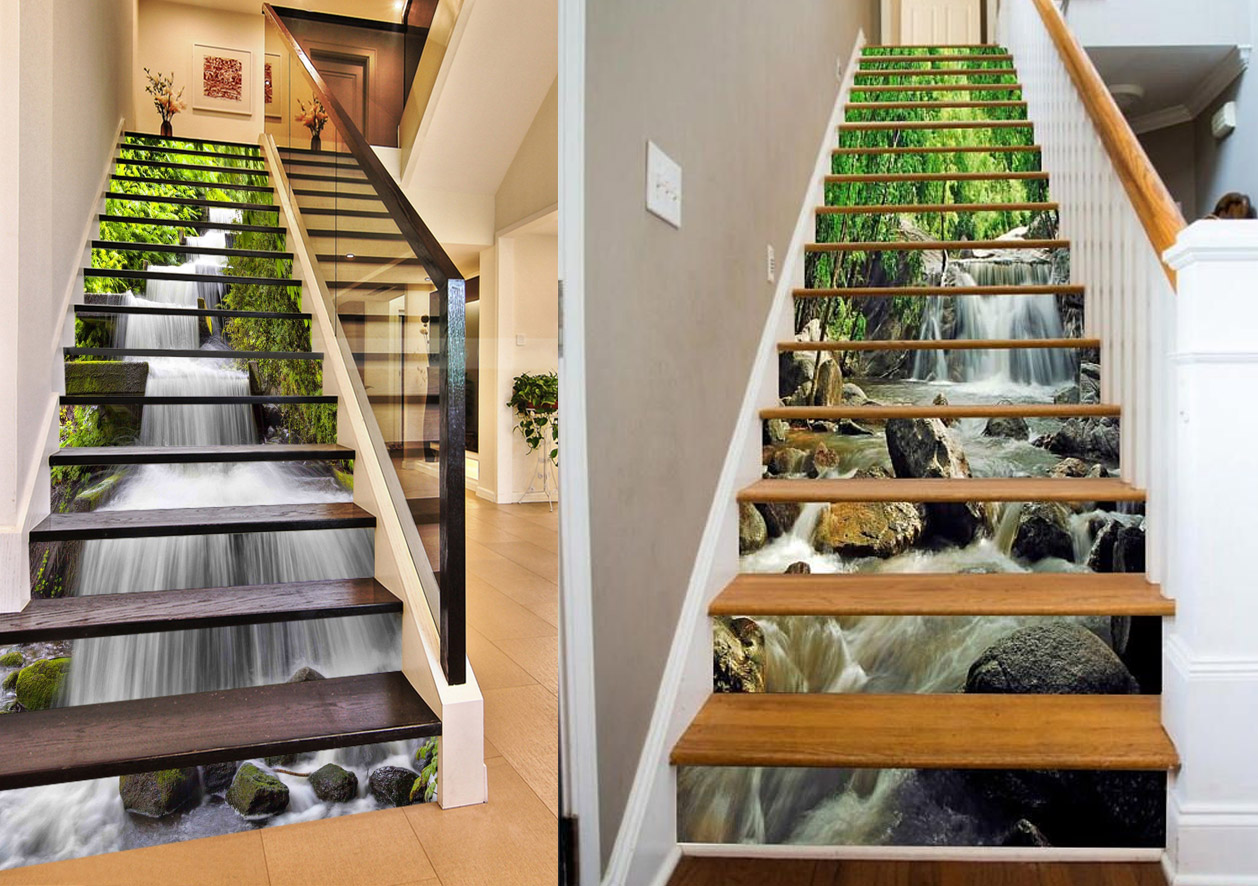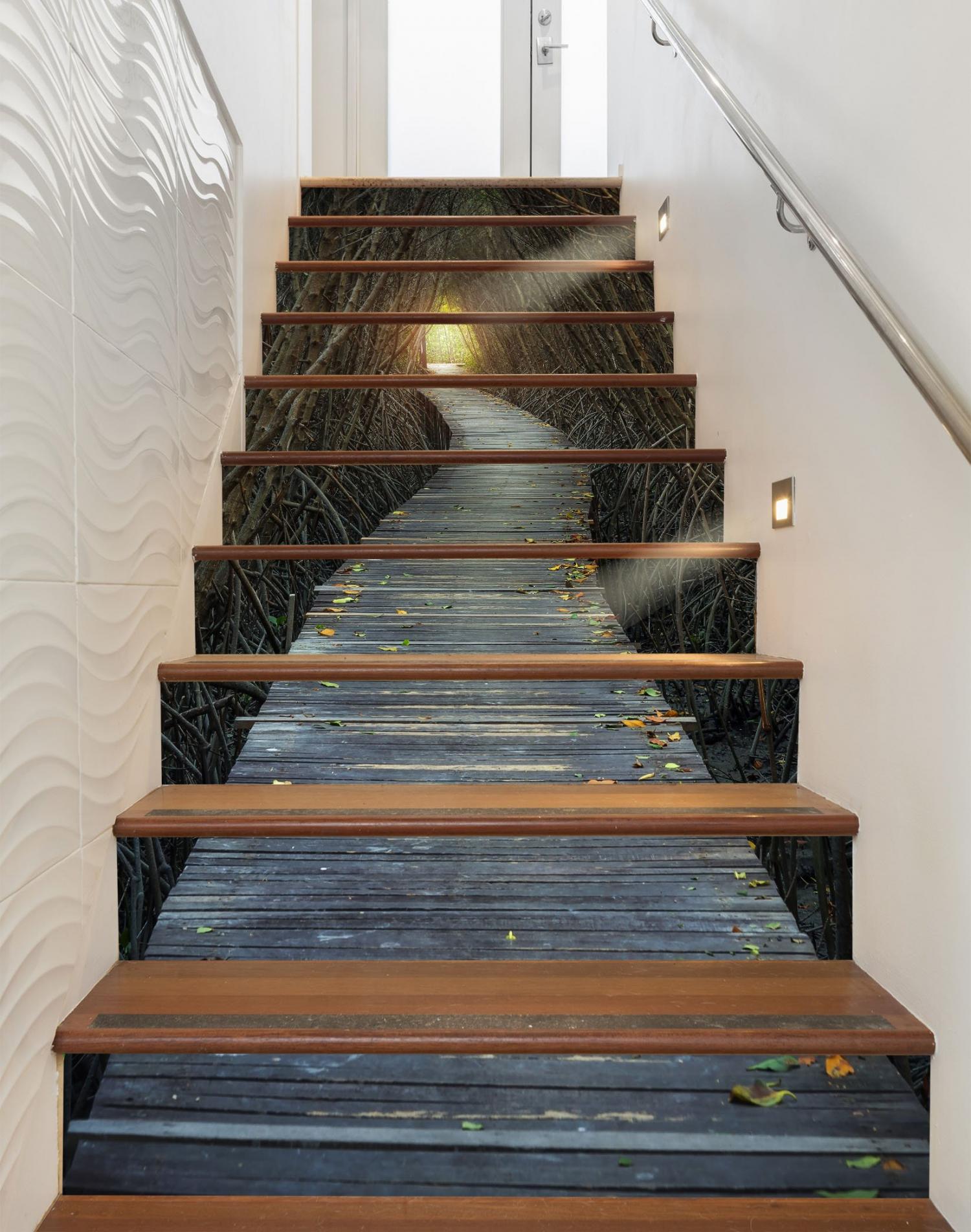 GET THIS ONE HERE
Check out an example of their 3D floor epoxy creating a beach right on the floor that blends right into the art designs on the walls via the video below.
Subscribe To Our YouTube Channel