Incredible Resin Tables Made To Look Like Ocean Waves Washing Up On Shore
By Ryan on 12/16/2021 10:34 AM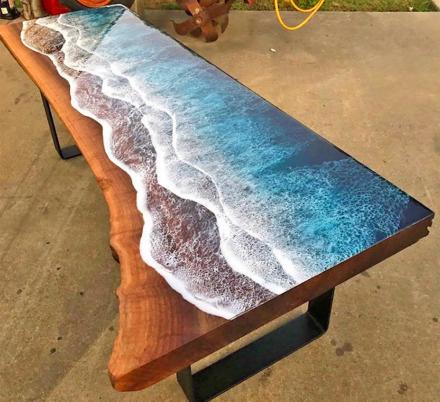 If you just love the ocean, and need to have that feeling of waves crashing onto shore even when you're at home, chances are you've already checked out the glass vases that look like an ocean wave which we featured a while back. Well, now there's a table that is made in the same fashion. It's an incredibly designed resin table that's made to look like waves are washing up onto shore on a beach. It's amazingly colorful, and is sure to be a huge statement piece no matter where you put it or what you use it for.
The unique ocean wave wooden tables are made in tandem with artist and graphic designer Rivka Wilkins, along with woodworker Jared Davis. With Rivka designing the ocean waves aspect of the table, and Jared creating the wood structure of the table, they end up being sold on their Etsy store WoodWorksByJared.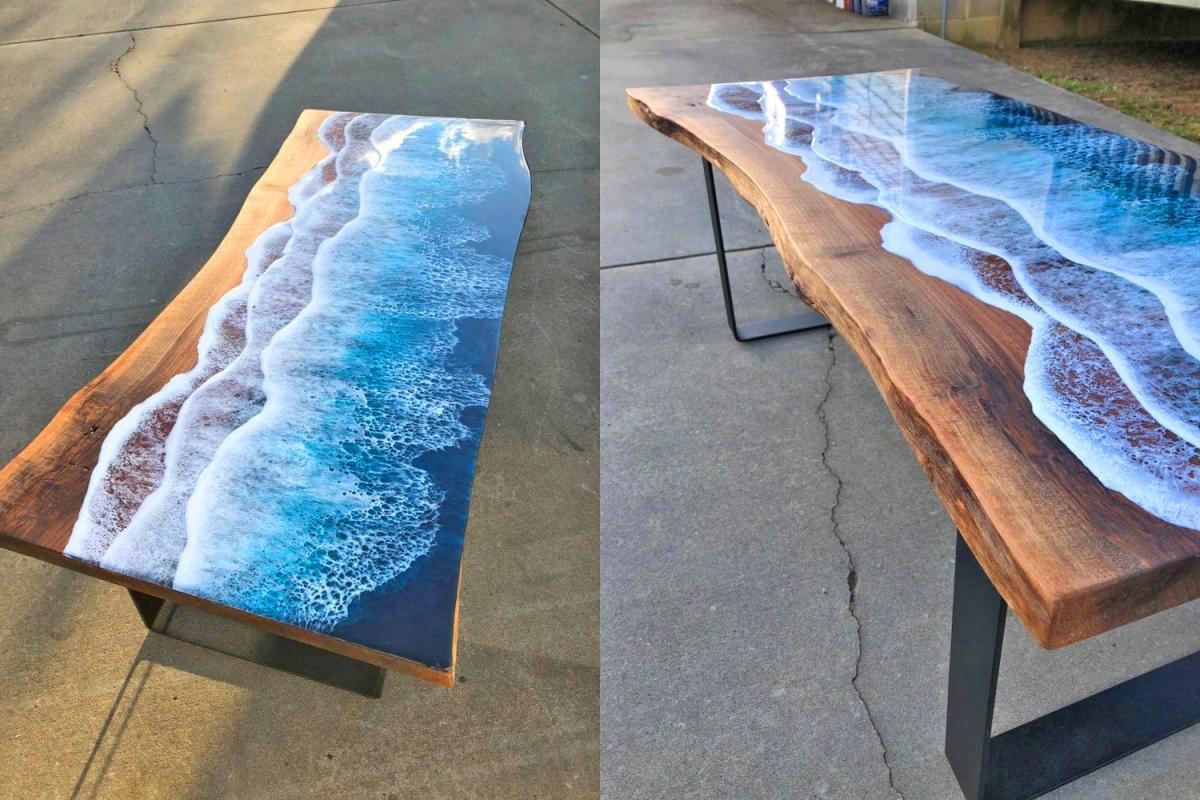 Created using a beautiful slab of walnut wood, with sturdy metal legs, along with epoxy and resin to create the incredible ocean waves, the unique table features a live edge slab of wood to give it even more of a natural look to it that blends nature and art together in one beautiful table top.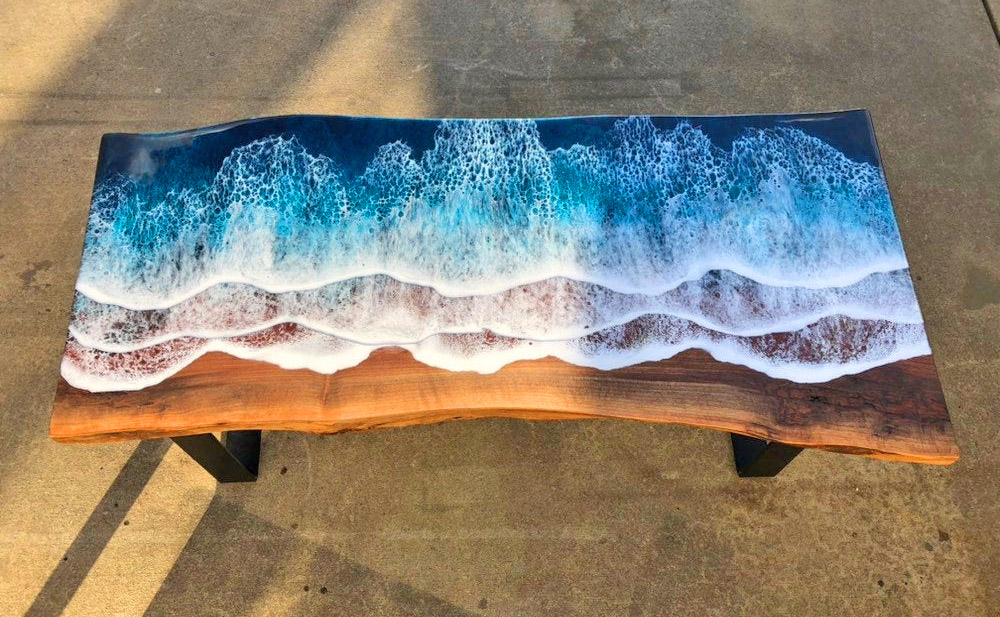 The unique ocean waves coffee table measures 48 inches long x 24 inches wide, with the legs attached the table measures 18 inches tall, but if you'd rather use it as a desk rather than a coffee table, chances are you could just replace the legs with taller ones.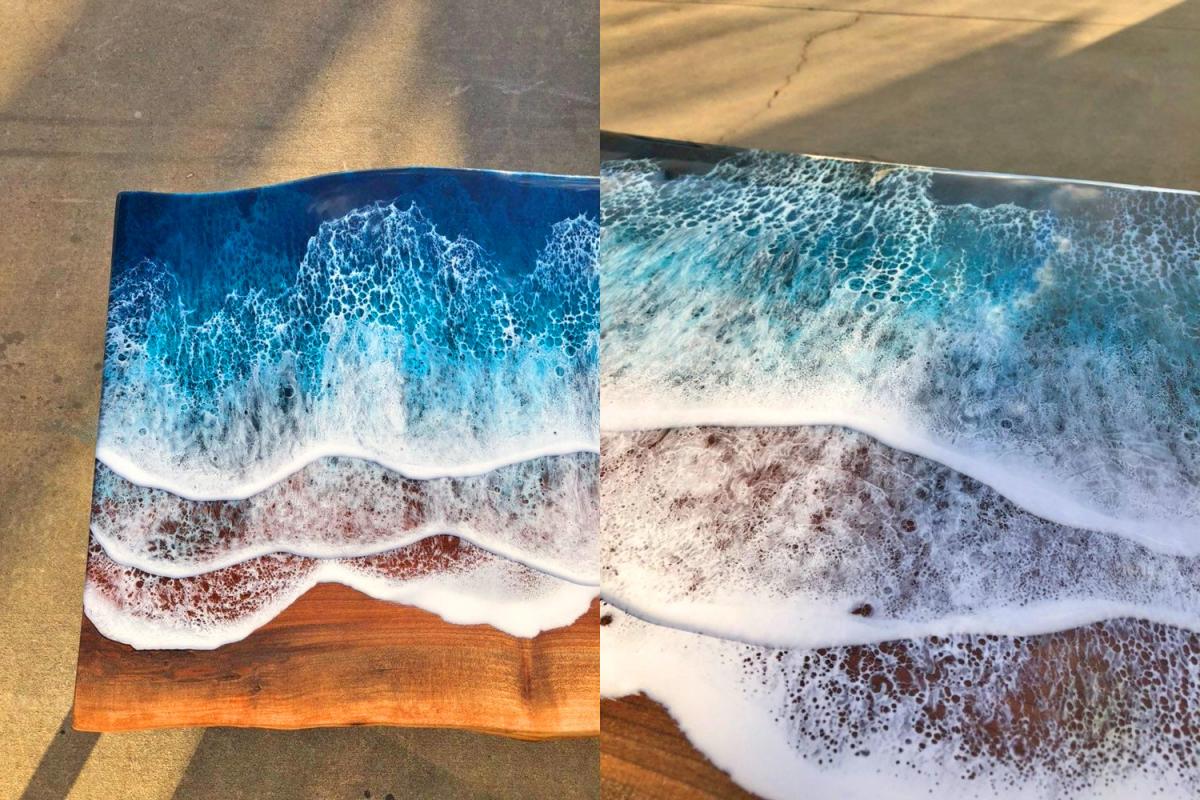 Each ocean waves coffee table is handmade and made to order, so each one might measure slightly different given that the table is made using a live wooden slab. Also, parts of the table will have different widths because of the live wooden slab aspect.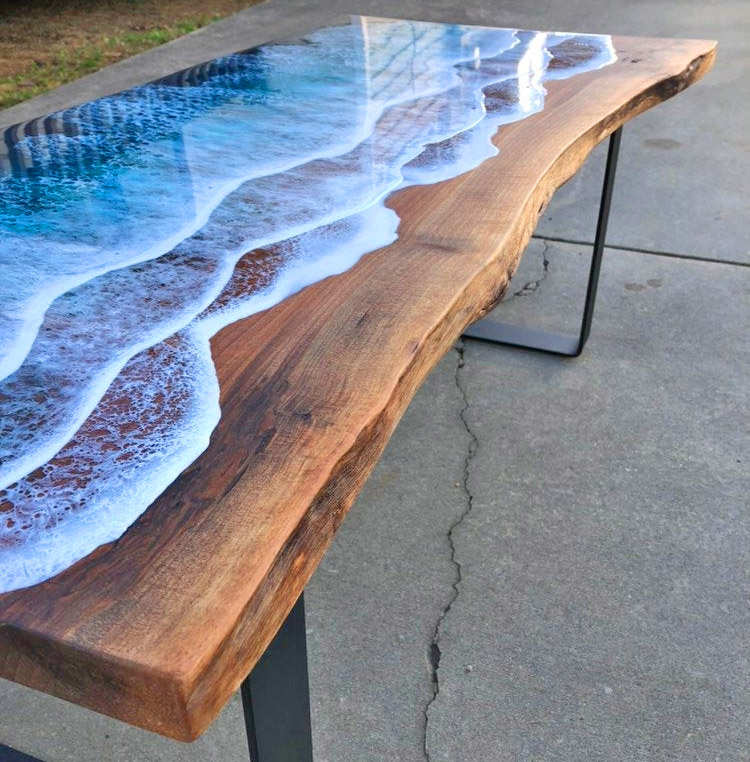 Once the ocean waves table is completed, it's finished with an all natural hardwax oil that maes the table-top extremely durable, and perfectly compliments the glossy waves by leaving a low gloss natural finish to the live edge.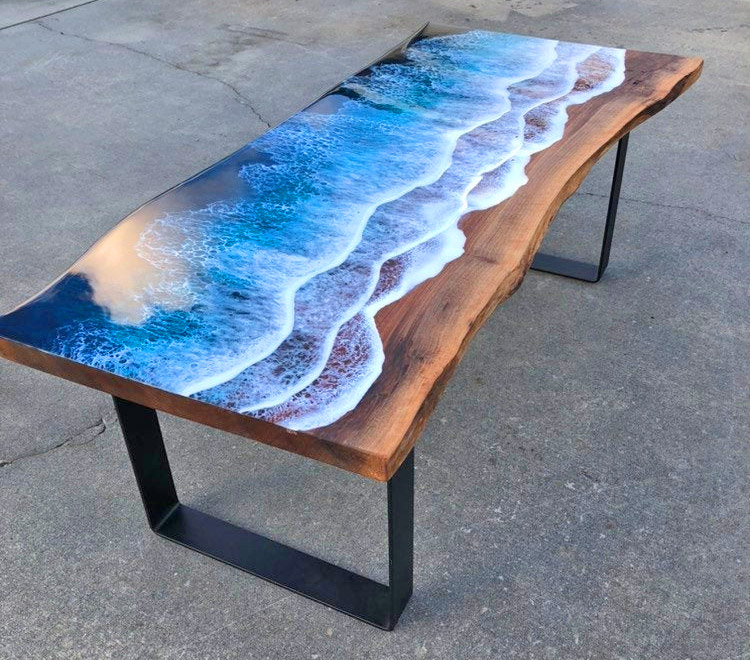 "I stumbled upon fluid art, which led to resin. I love this form of art because it forces me to let go of control. I constantly find inspiration in the world around me but especially in space, the sky and the flow of water."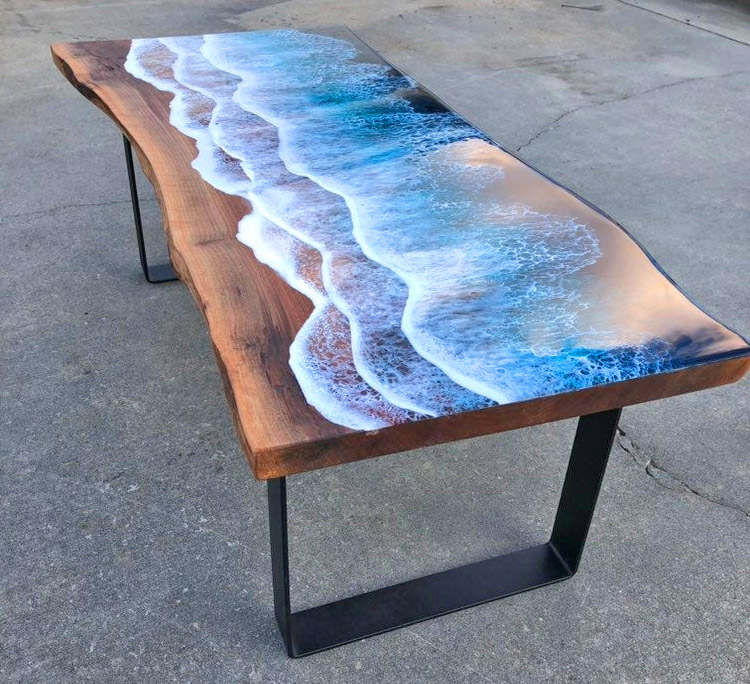 It just seems like a supernatural pairing of two things that we find in nature. Although the resin isn't actual water, Rivka creates the effect better than almost anybody. So seeing those waves follow the natural curves of the live edge slab which mimic the natural curves of a shoreline is truly unique.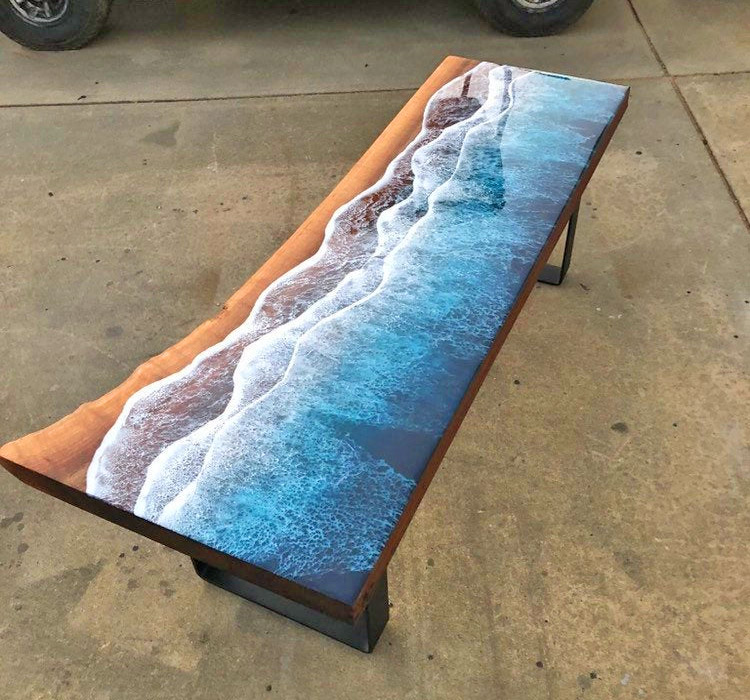 Check out an example of how the ocean waves of the table are made from resin and epoxy in action via the video below.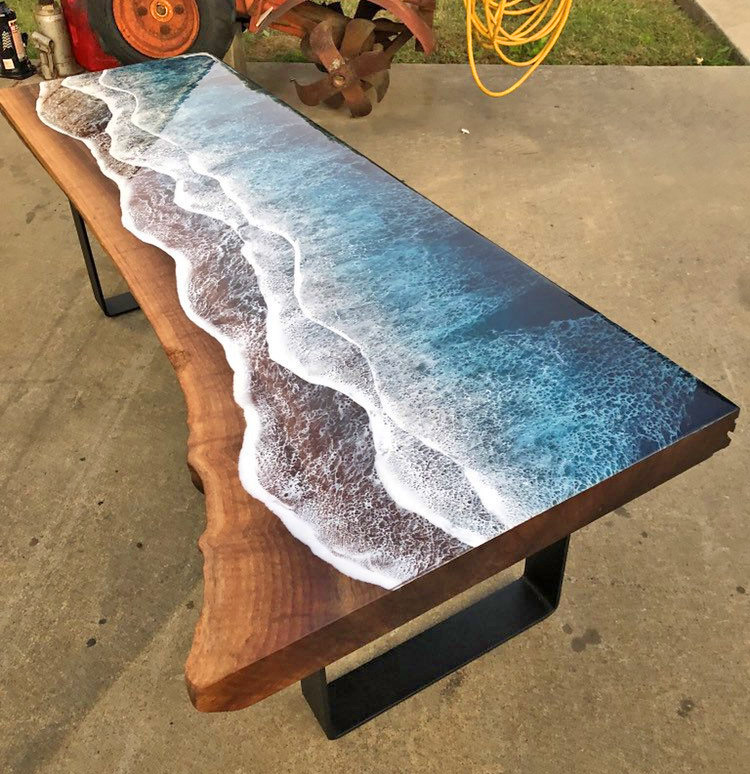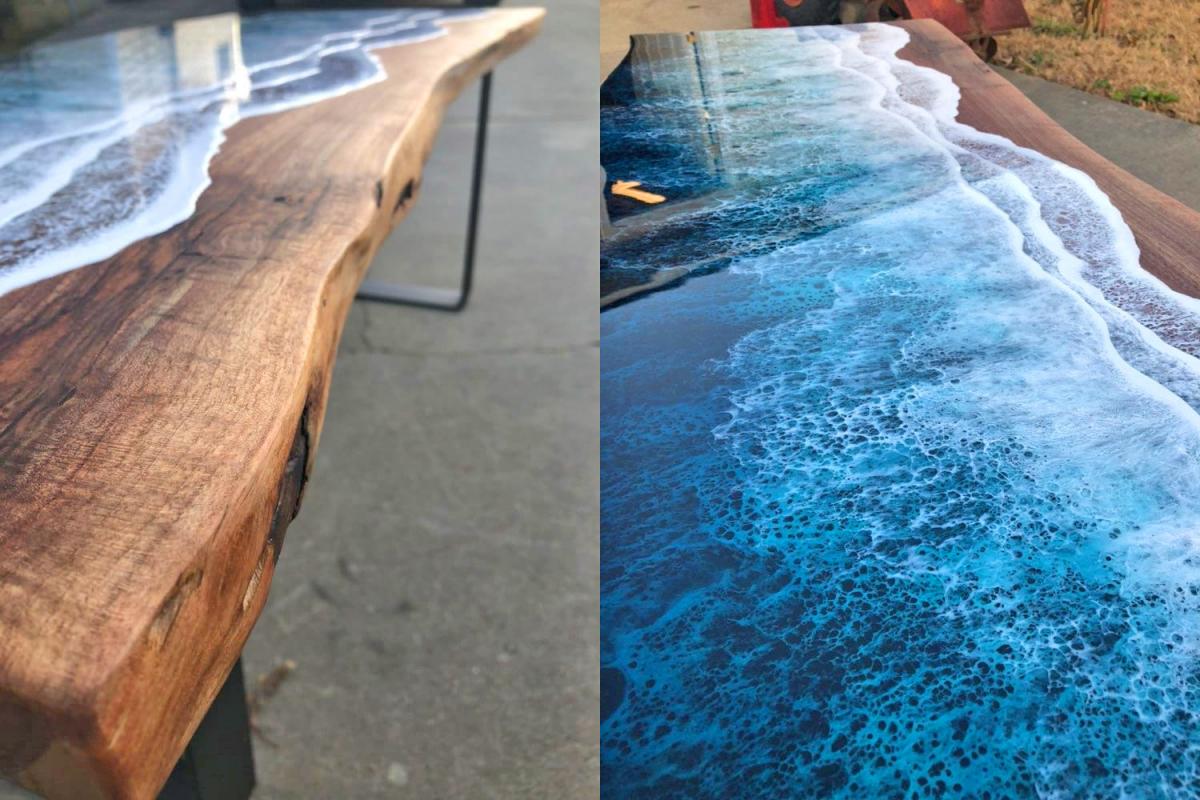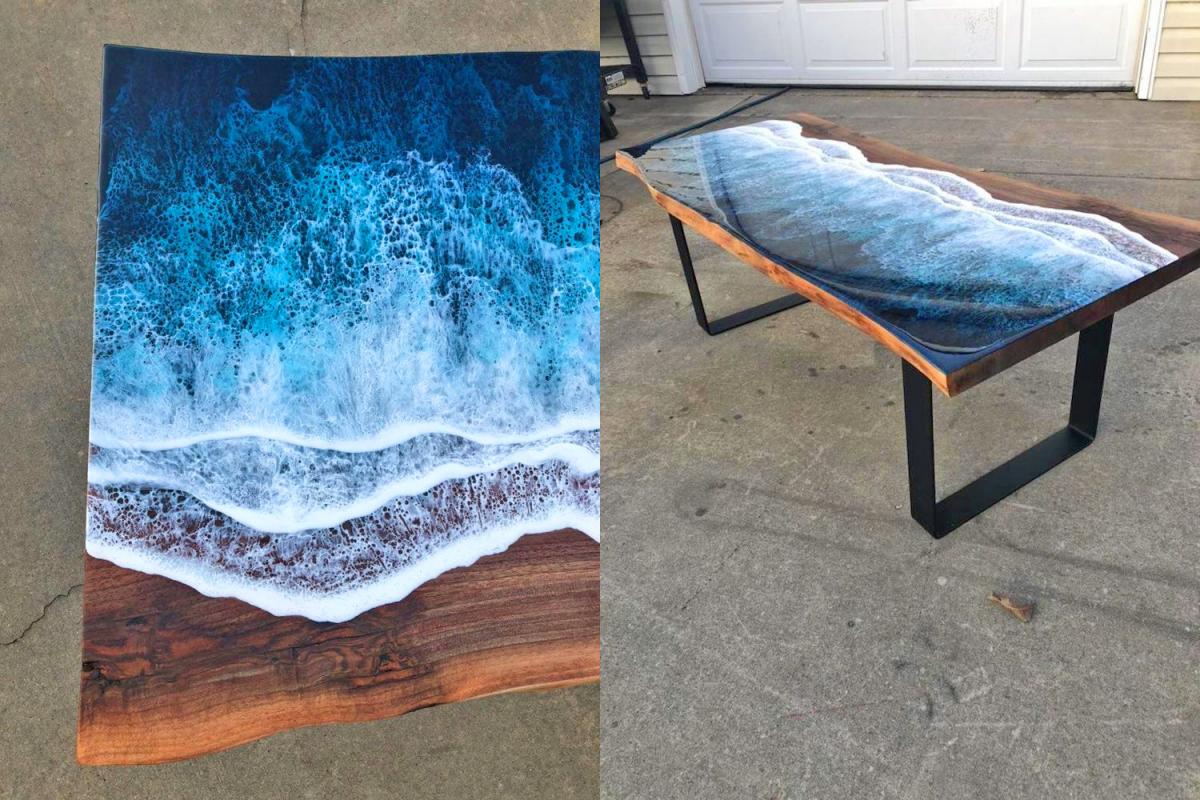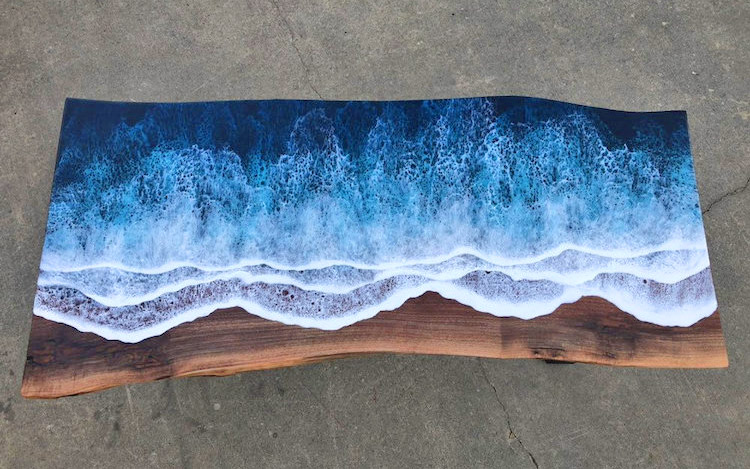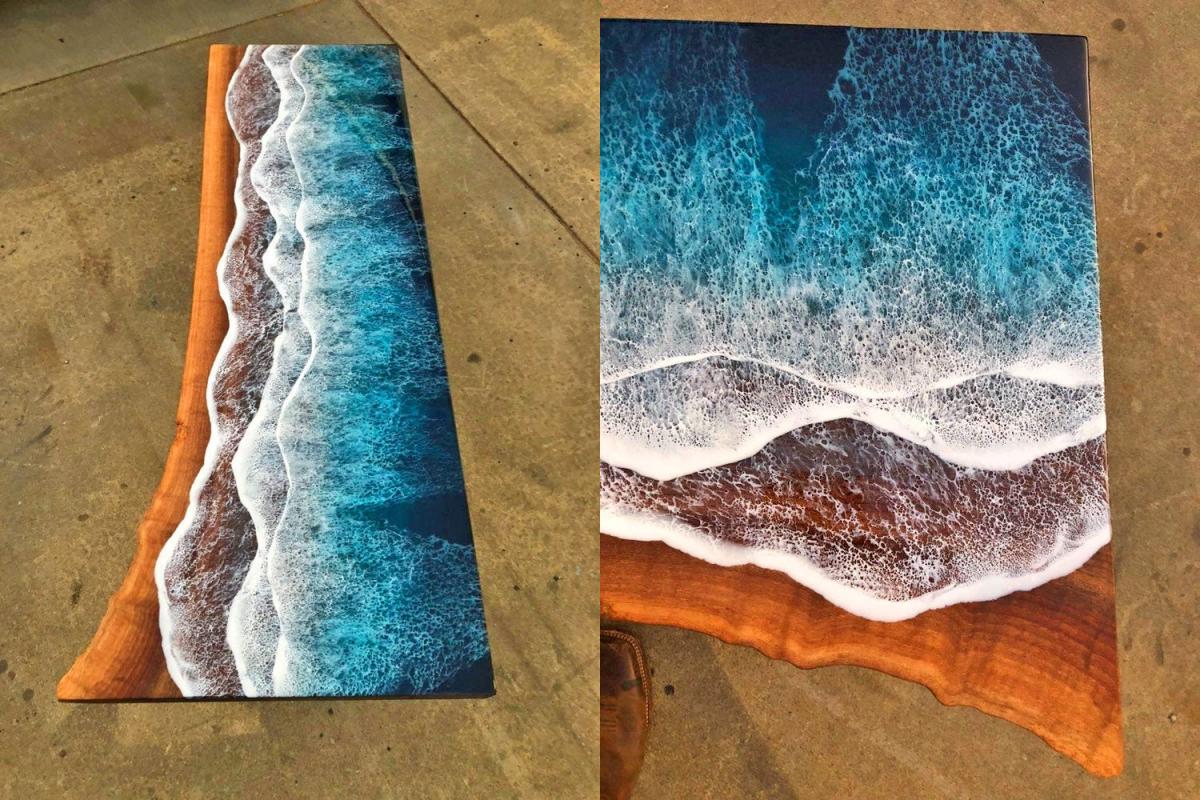 Subscribe To Our YouTube Channel