These Incredible Glass Vases Are Made To Look Like an Ocean Wave
By Ryan on 06/24/2021 11:14 AM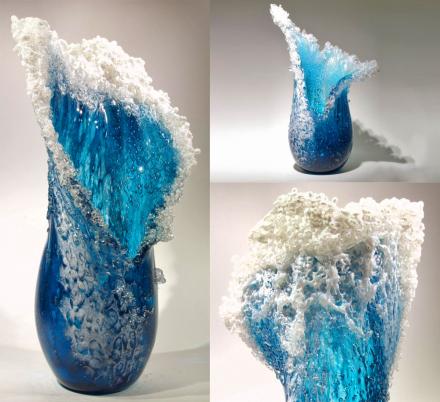 I always thought vases were just a vessel for holding flowers, but apparently they're a bit more than that. From serving liquids 100's of years ago, showing up in Greek mythology symbols, or just to be a piece of art, vases have become much more than just a prop to hold up a few flower, such as a simpleton like myself once thought. These incredible ocean vases, were intricately designed using glass to depict waves in the ocean.
Designed and created by Hawaiian glass artists Paul DeSomma and Marsha Blaker, their unique vases were inspired by the power of the ocean. The ocean vases were made to be so detailed that they look like someone froze time and captured an ocean wave in mid-frame and formed it into a vase.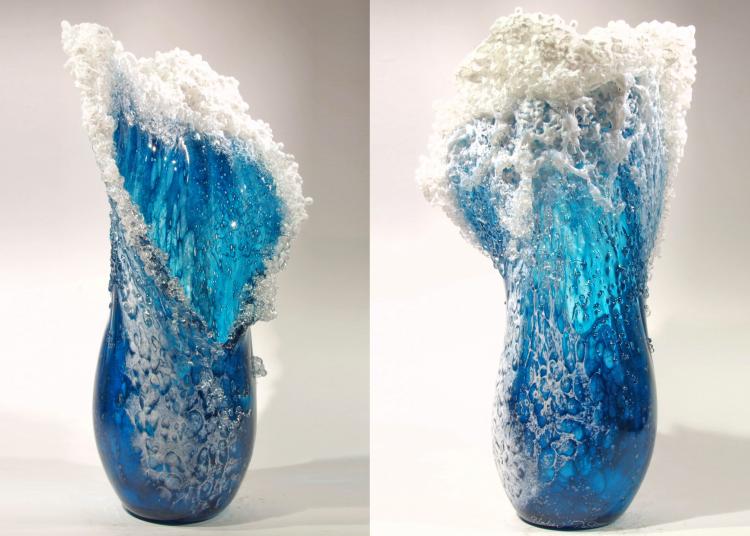 The ocean wave vases became quite popular, and you now need to go on a wait-list until they can create more if you're interested in one. They plan to start making new pieces in June 2019.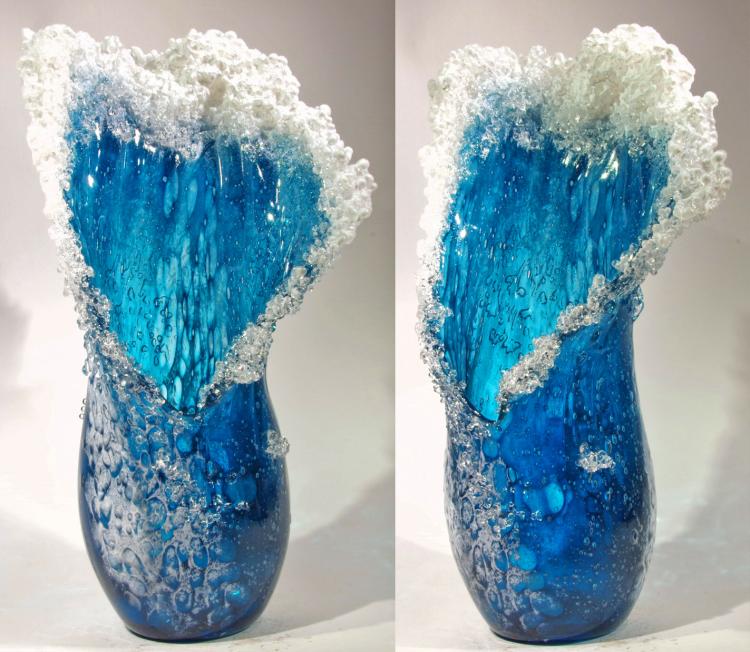 The ocean wave vases come in a few different variations which you can check out on their main art glass sculptures page, but this one in particular measures 15 inches tall x 7 inches in diameter.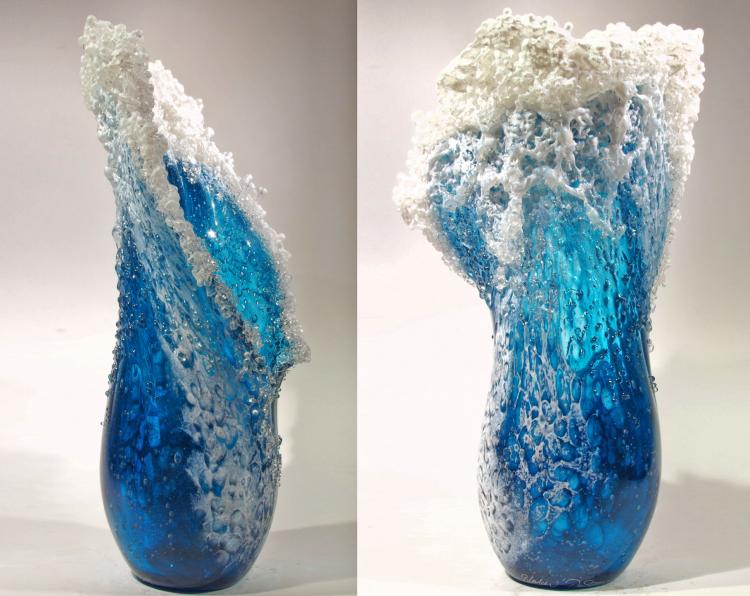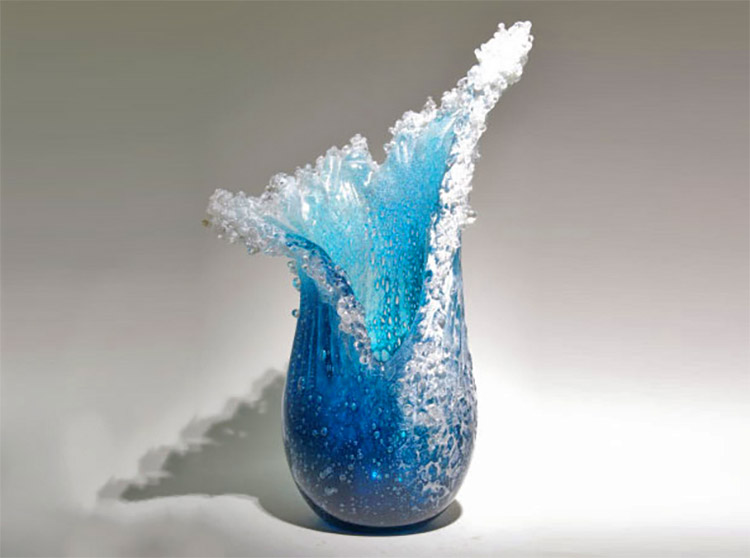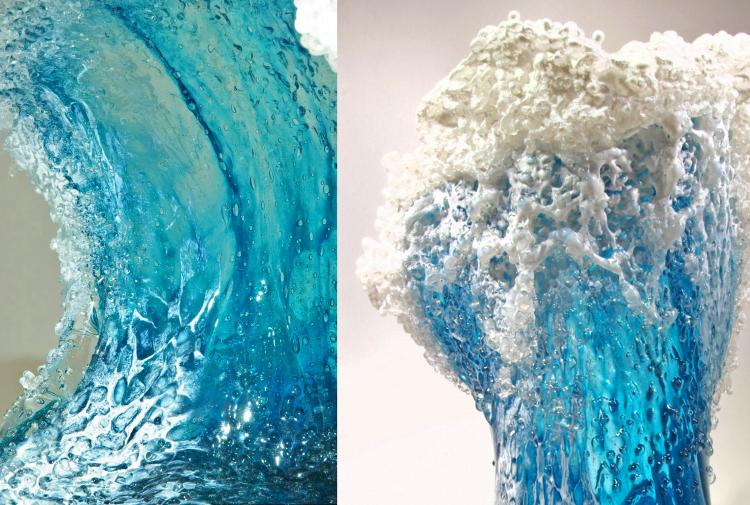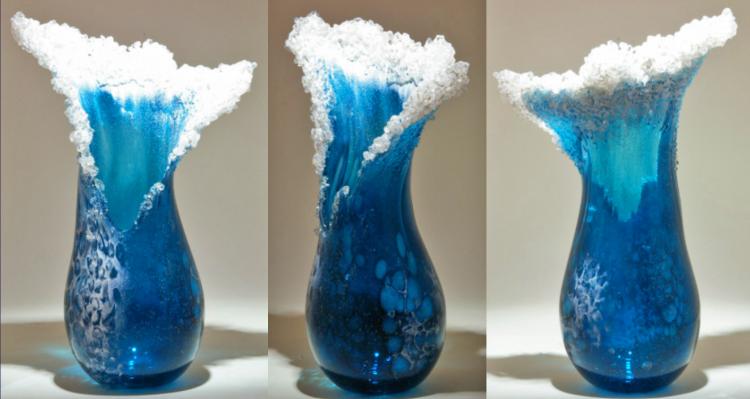 The same designers also have a curved wave art piece that they plan on creating more of to sell in June 2019. You can find more info on them here.