These Garage Door Decals Make It Look Like There's an Airplane, Horse, or Giant Dump Truck In Your Garage
By Ryan on 10/24/2022 9:22 AM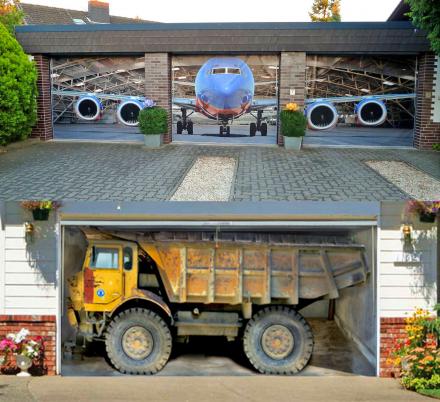 You may have already seen the incredible 3D epoxy floors that we posted a while back that let you turn your bathroom into a beach or your kitchen into a grassy walkway. Well, now there's a way to make a similar illusion on your garage door to make it look to passer-bys that you have a giant airplane, dump truck, or even a horse in your garage.

The unique garage door decals are made and sold by Style Your Garage, a German based company that sells a ton of different styles to choose from to create incredible illusions on your garage and even other places like your balcony, walls, doors, and more.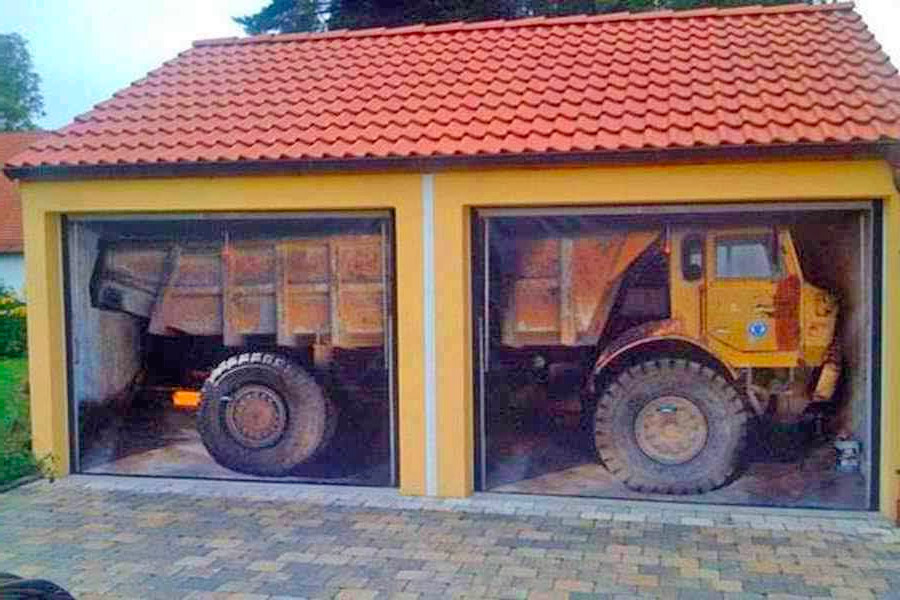 Even though your garage is probably filled with a rusty Toyota from the early 90's, there's no reason to show people your poor life choices by letting them see into your actual garage. Why not slap one of these amazing decals on the front of your garage door and create the illusion that your garage actually contains a Bentley, a horse, an airplane, a dump truck, an elephant, a tiger/panther, or there's even a few that'll turn your garage into a doorway to beautiful Italian vineyard or a beach. The illusion garage decals are made from an exclusive material to the company that they don't specify, but it's similar to truck tarpaulins, but have a finer structure. The material is rip-proof, but can also be cut without damaging to easily fit onto any garage door size. They're easily installed onto your garage door using Velcro tape, similar to a fly screen on a window frame. For full instructions you can visit their installation page, though they do specify that it'll take around 30-60 minutes to install. A perfect addition to any garage that's seen better days and you'd rather just plaster over it rather then fixing it or getting a new one! The illusion garage door decals come in a bunch of different sizes to accommodate double wide, single wide, triple single doors, and more. The unique garage decals are UV-resistant and waterproof, and won't leave any marks or permanent damage should you decide to remove it at a later point.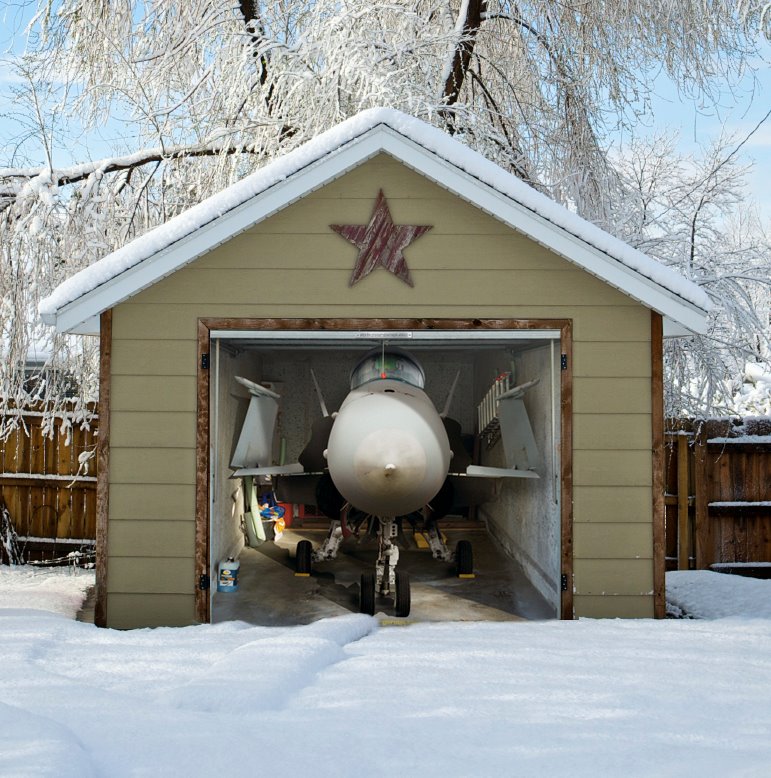 Check out the installation process for the illusion garage door decals via the video below. It's actually pretty easy, and they come off with no mess!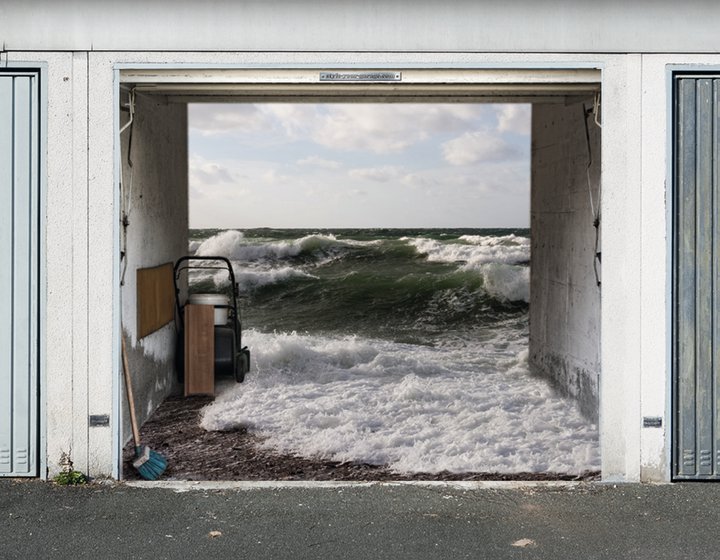 This one turns your garage into a barn/horse stable.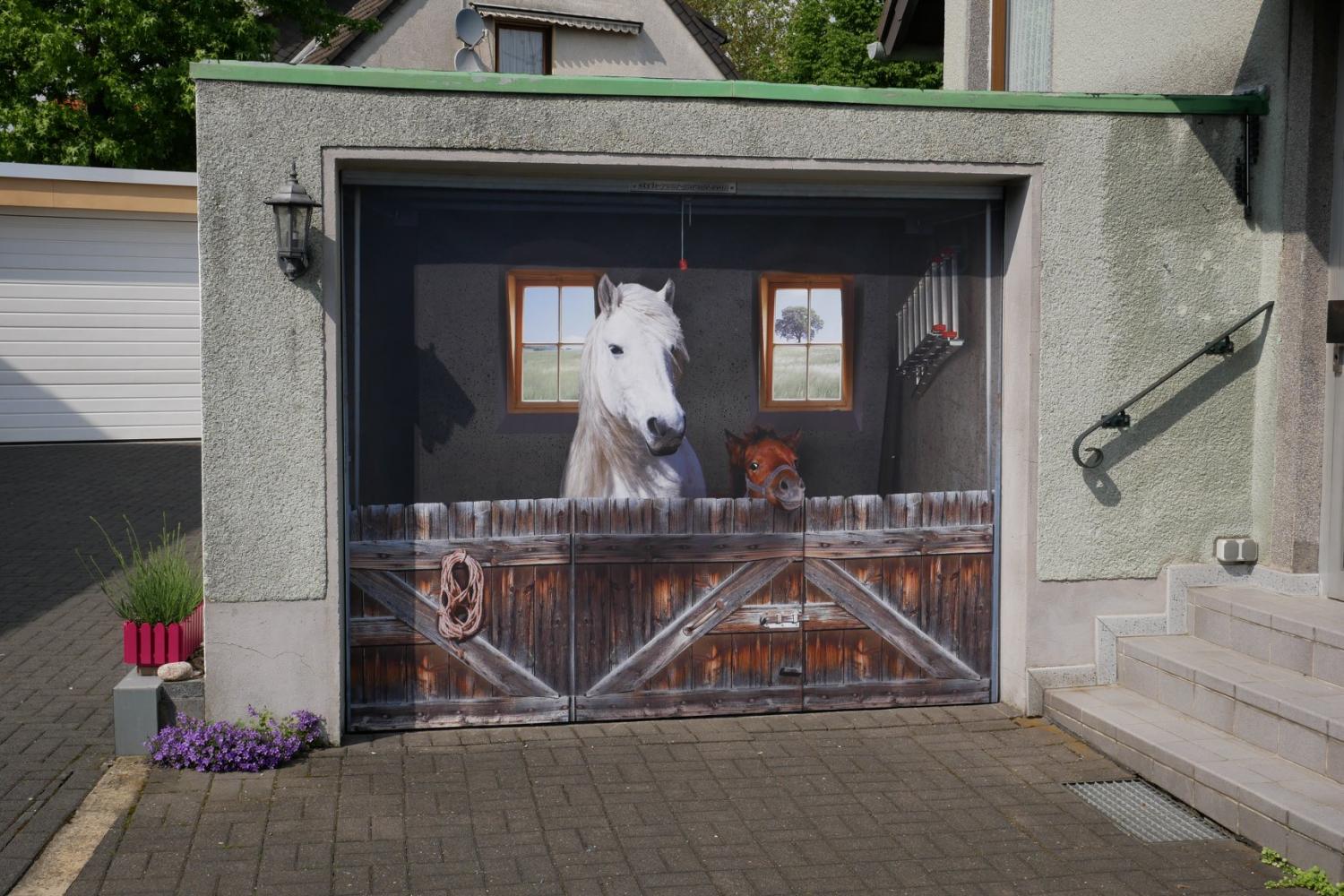 They even offer Halloween themed garage door decals!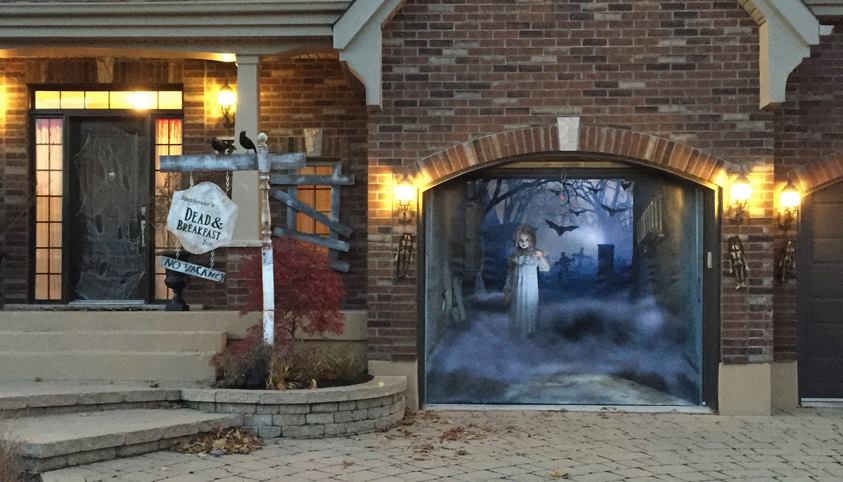 Ever wanted a boat but can't afford one, now your neighbors will think you have one!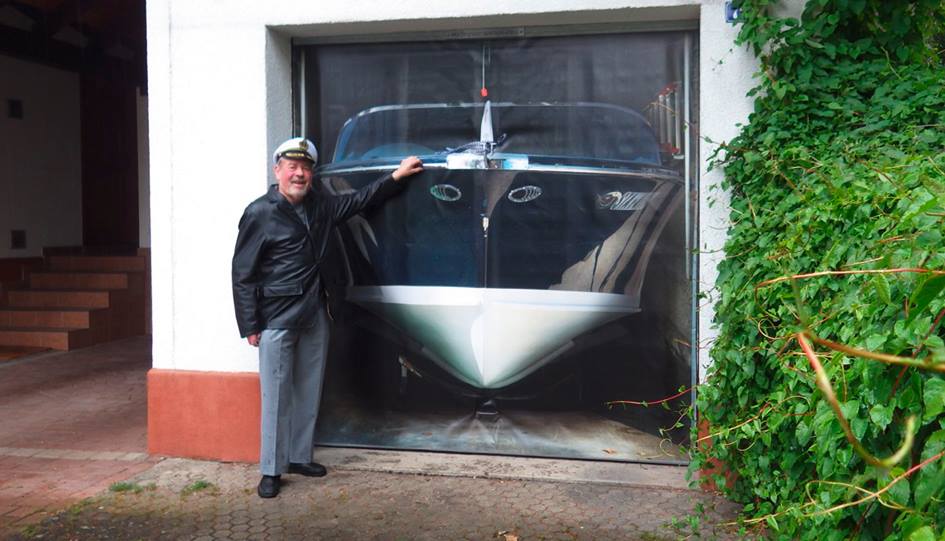 Here's an example of their illusion balcony decals.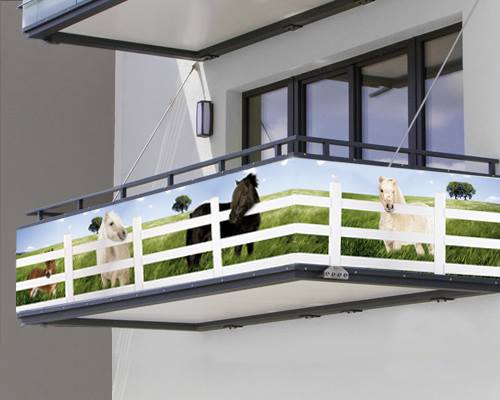 Show your love of beer to your neighbors.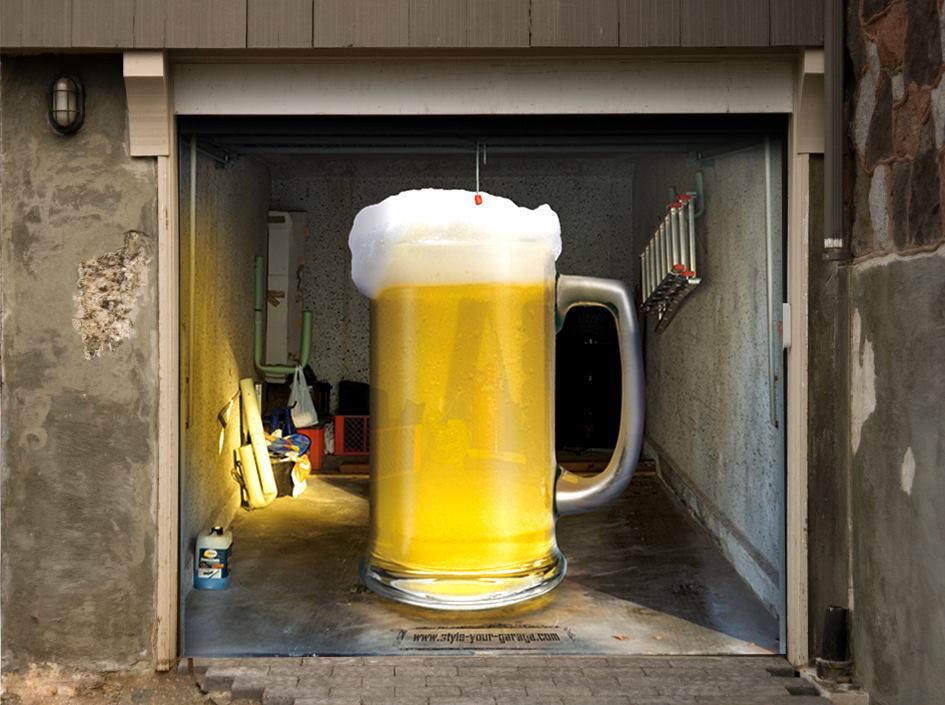 Maybe you've always wanted a barn with livestock! It's a lot easier with decals rather than the real thing!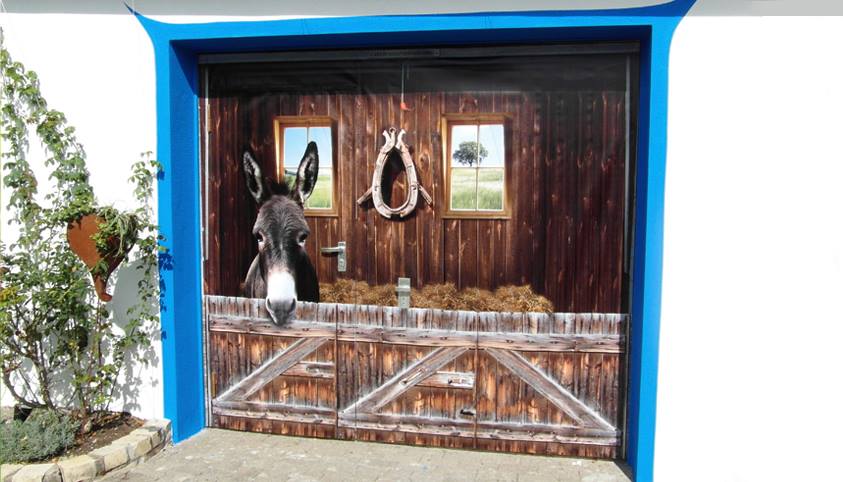 Love vintage cars? There's a garage door decal for you: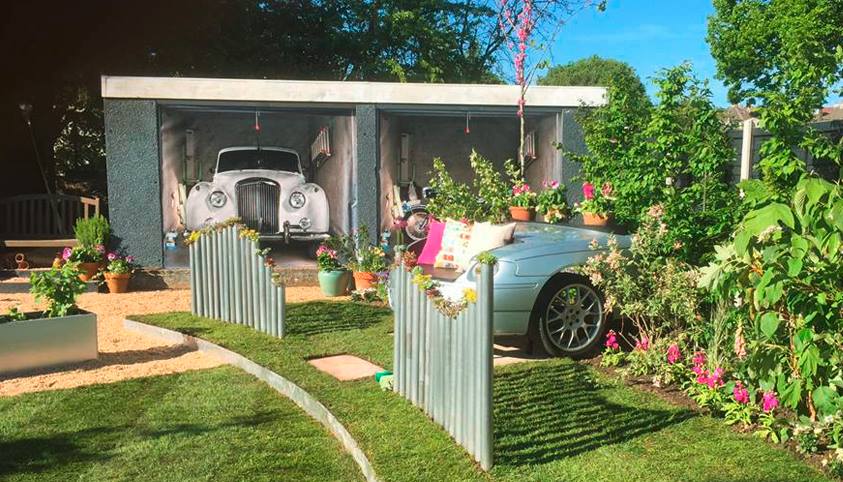 Why not make it look like you're storing a commercial airplane in your triple door garage with garage door decals!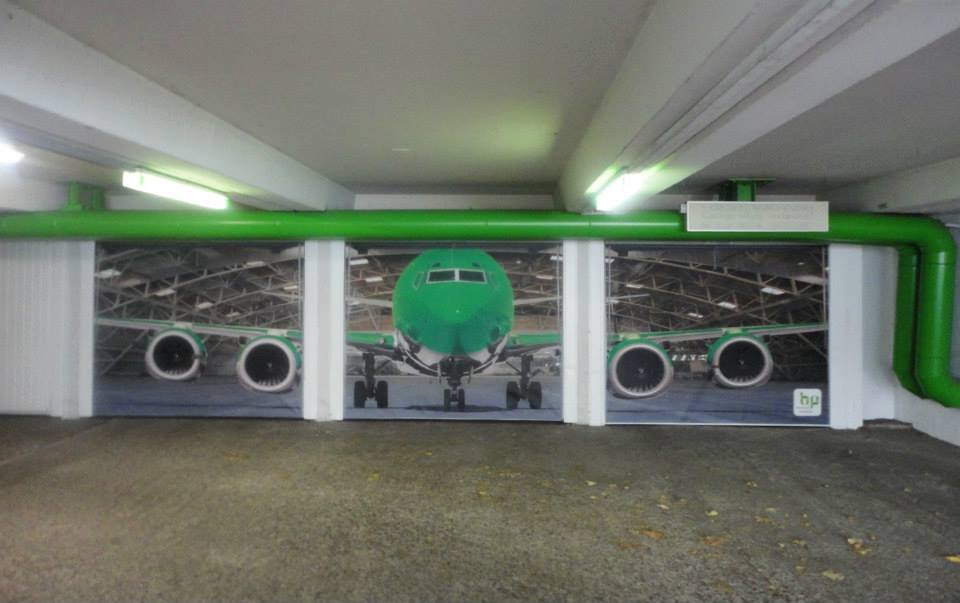 Lets see what your home owners association has to say about you keeping a horse in your garage with one of these hilarious garage decals!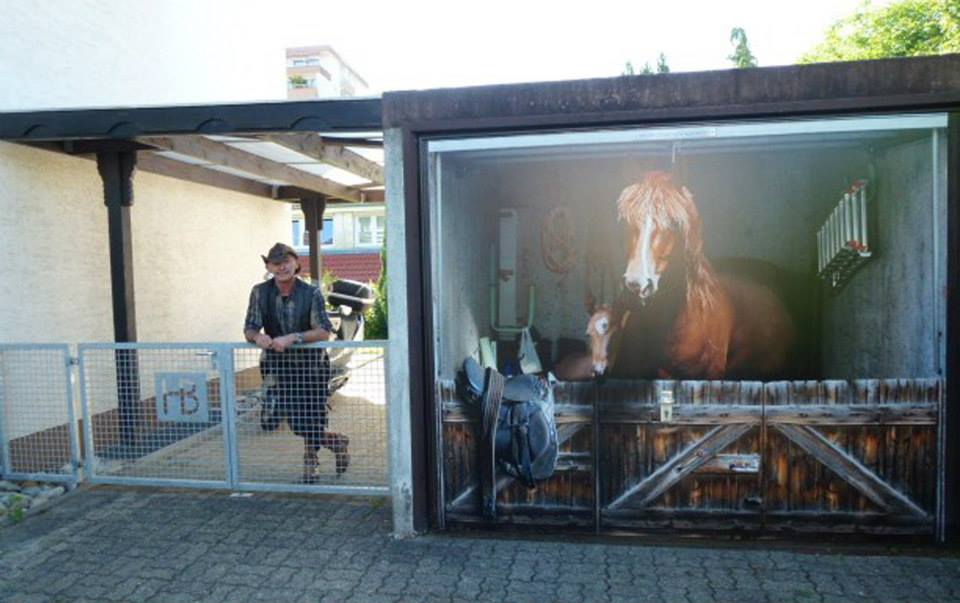 Keep neighborhood speeders in check with a police car garage door decal: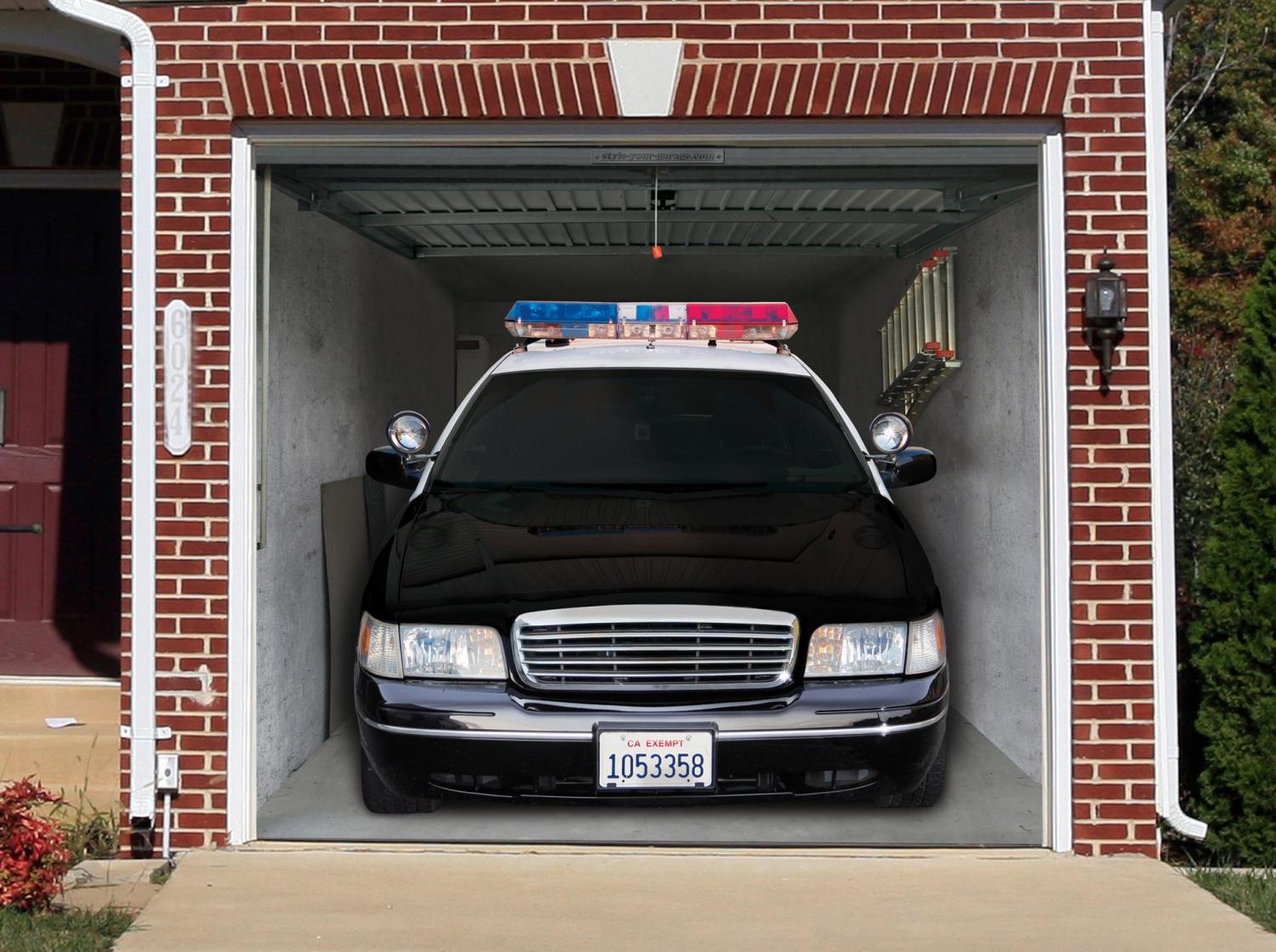 Ever wanted to store a fighter jet in your shed, now you can with a shed decal!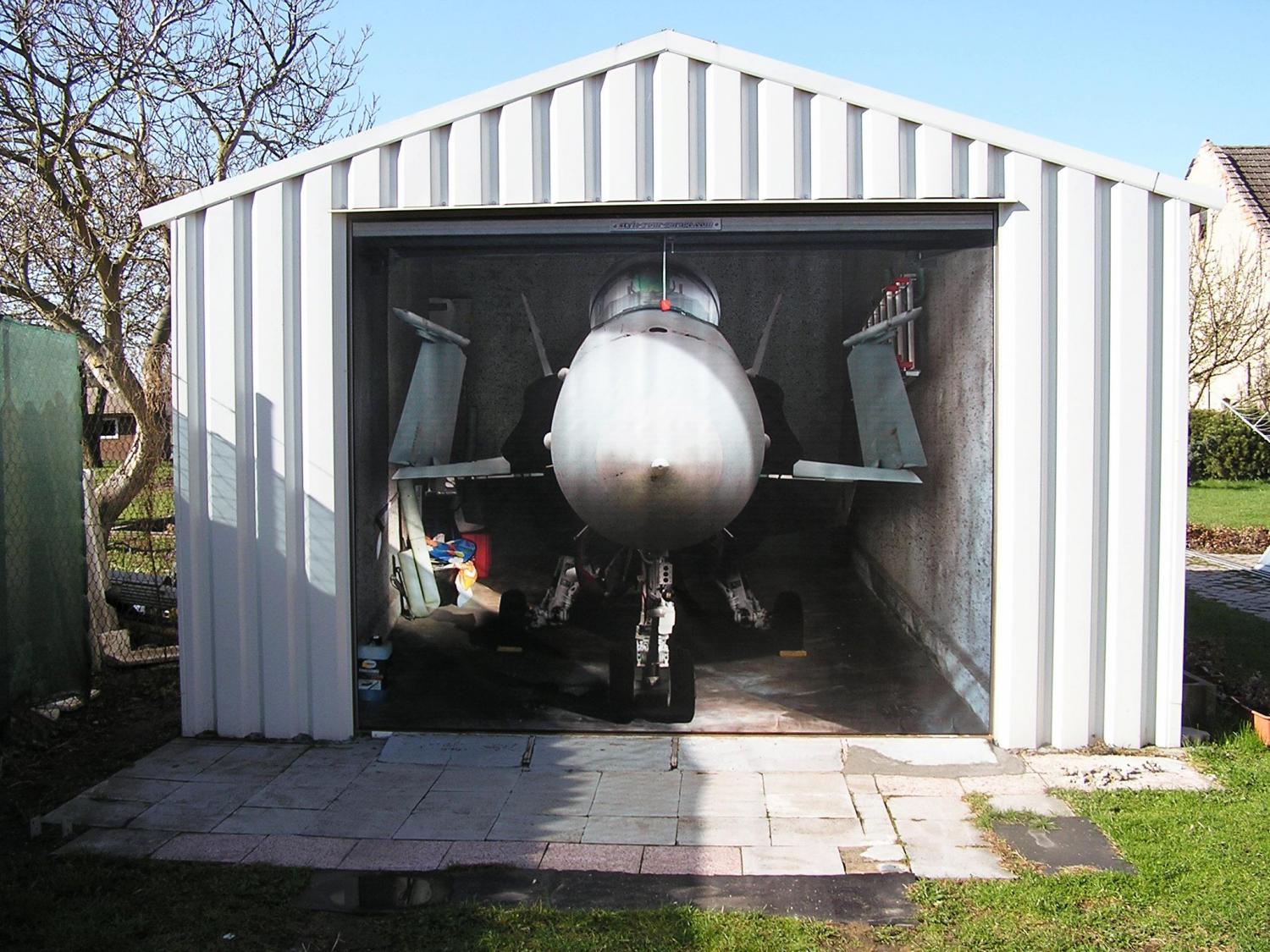 Vintage cars are expensive, why not just make it look like you have one with a decal?!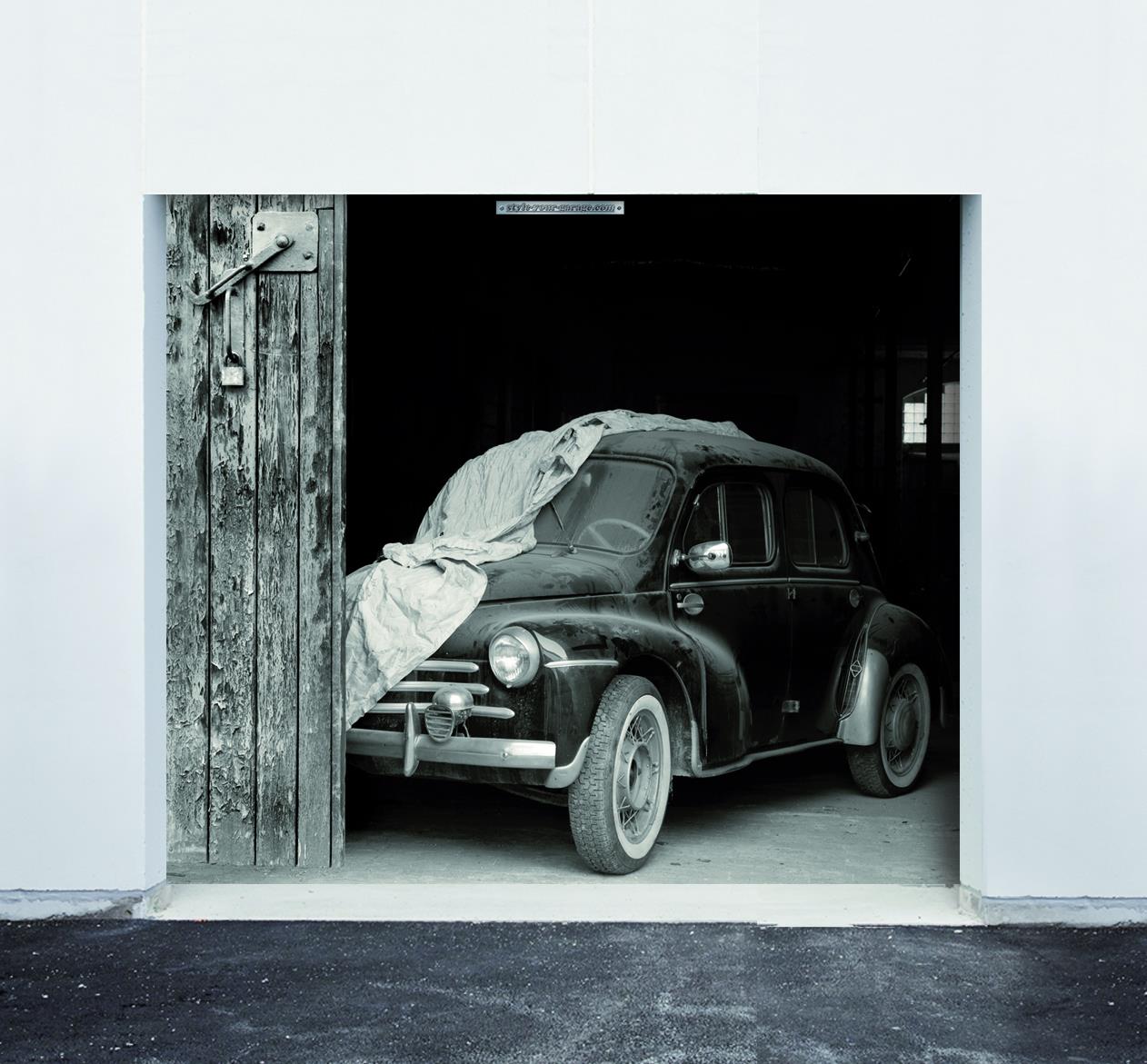 This garage decal makes it look like you've got an F1 race car in your garage!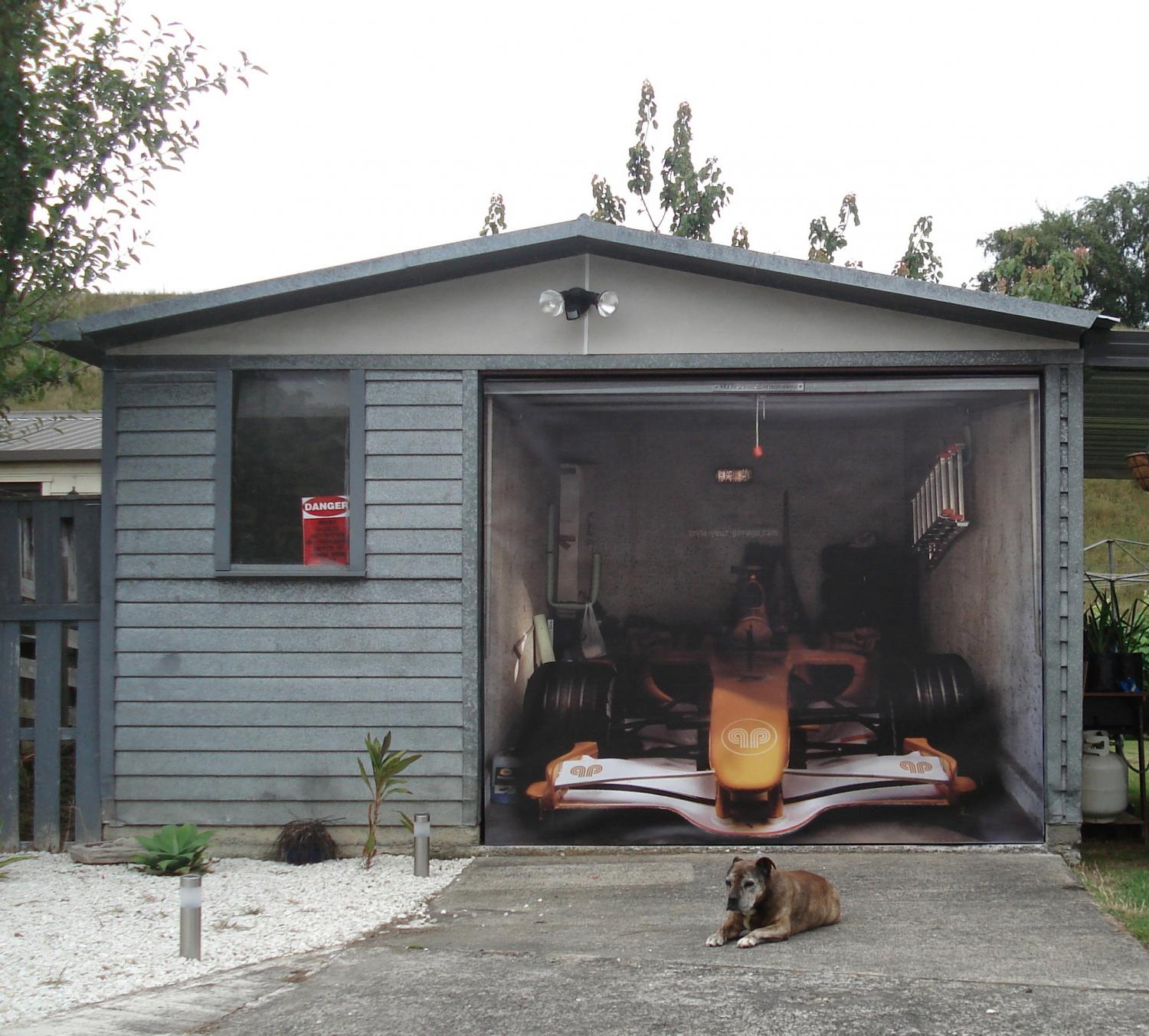 Surprise your wife by making it look like you've just bought a new Harley with a motorcycle garage decal!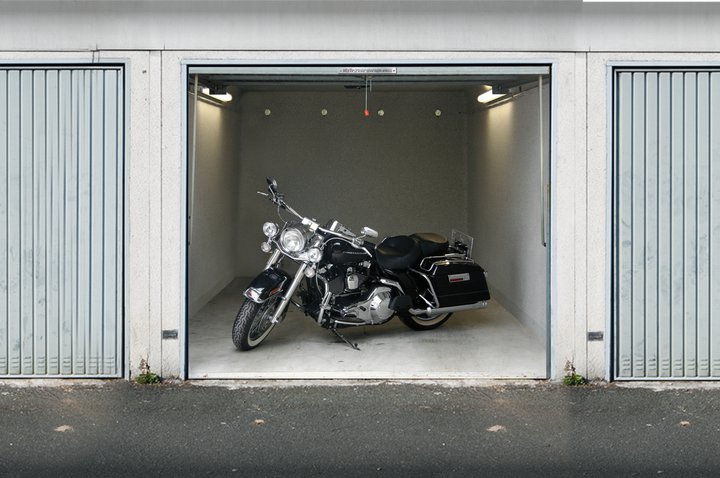 You can snag these unique garage door decals from their website for around $200-$400 bucks depending on which size you select. Check out some of the hilarious garage door decals in action via the video below!
Subscribe To Our YouTube Channel