We Found The Cutest and Most Unique Doggie Door Designs Ever
By Ryan on 11/30/2020 12:14 PM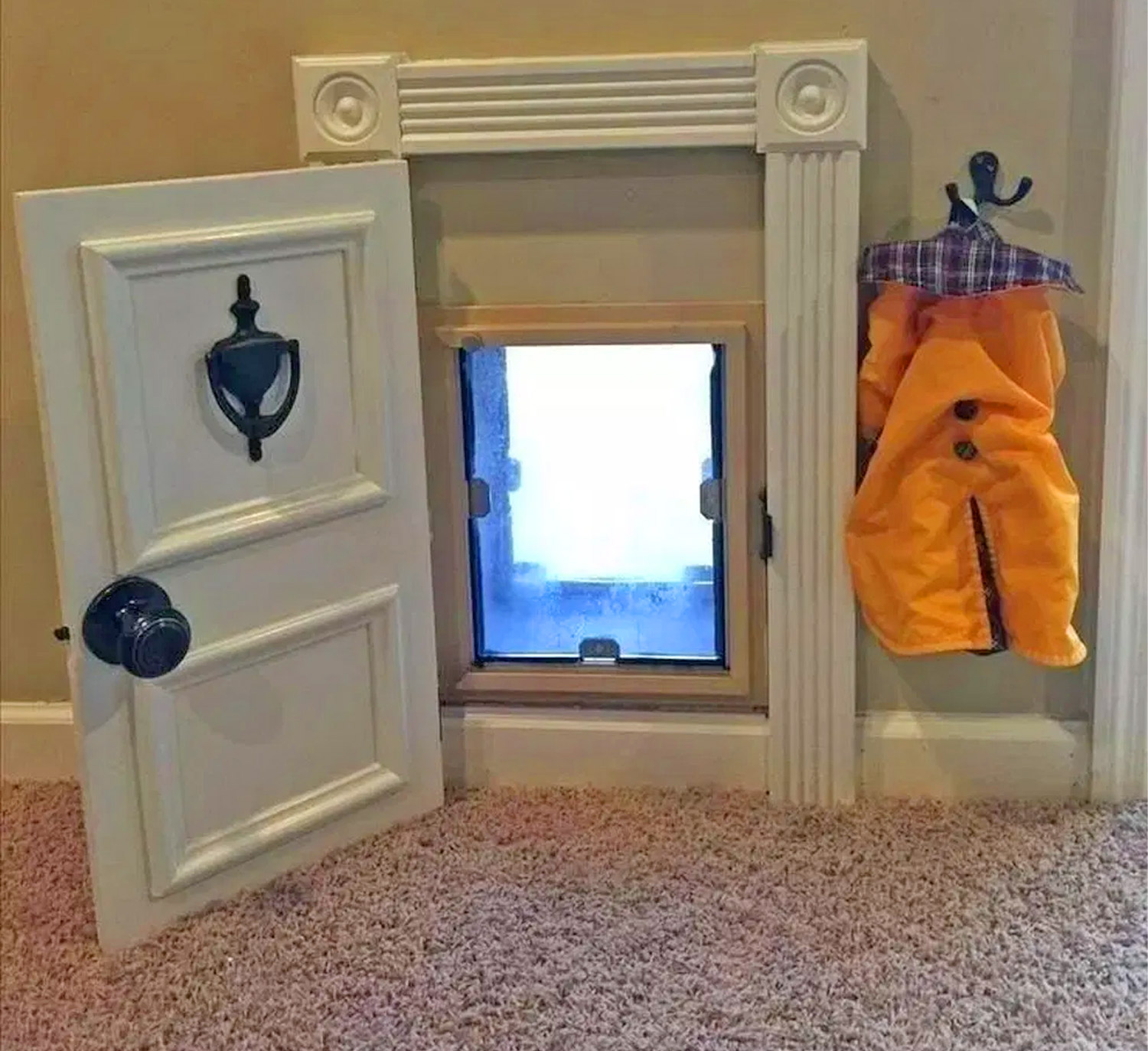 Gone are the days of a boring hole cut out in your door for your doggie to pass through when they need to go outside. Now-a-days, it's all about making your doggie door unique, cute, and blend-in with your existing interior design! We've combed through tons of doggie door designs, and filtered out some of the best doggie doors that we could find! Some of them have incredibly unique designs, whereas others have very functional designs. Whether you're looking to DIY your own unique doggie door, or have a professional make one for you, the unique doggie door designs below will surely help with tons of doggie door design inspiration!
To help in building your own unique and super cute doggie door design, you can get the basic parts you'll need at either Amazon, Walmart, or Wayfair!
This unique doggie door has its own extravagant entrance, with surrounding windows, and detailed crown molding. Fit for a king of a dog!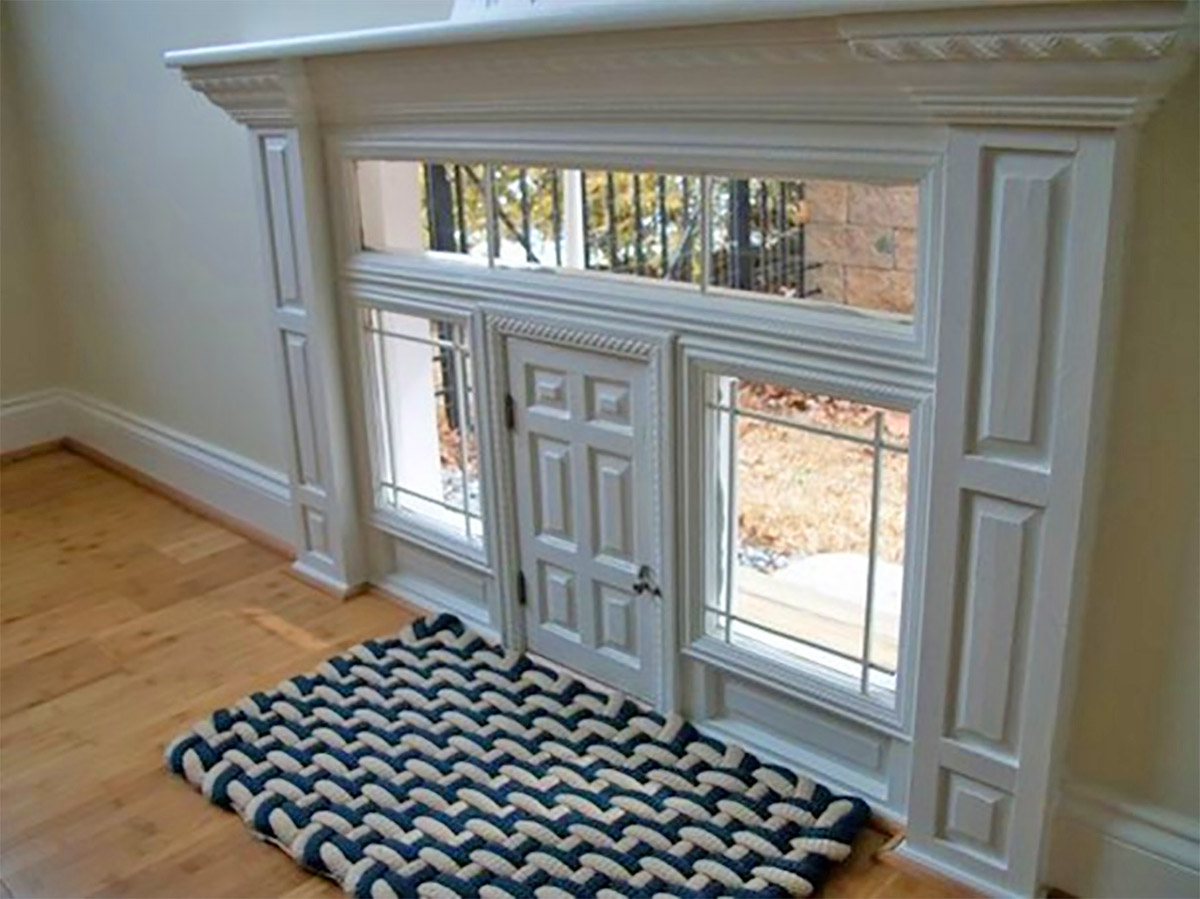 A super cute doggie door design with white framing, its own door with a door handle, door knocker, and even a doggie coat rack to the side of the door.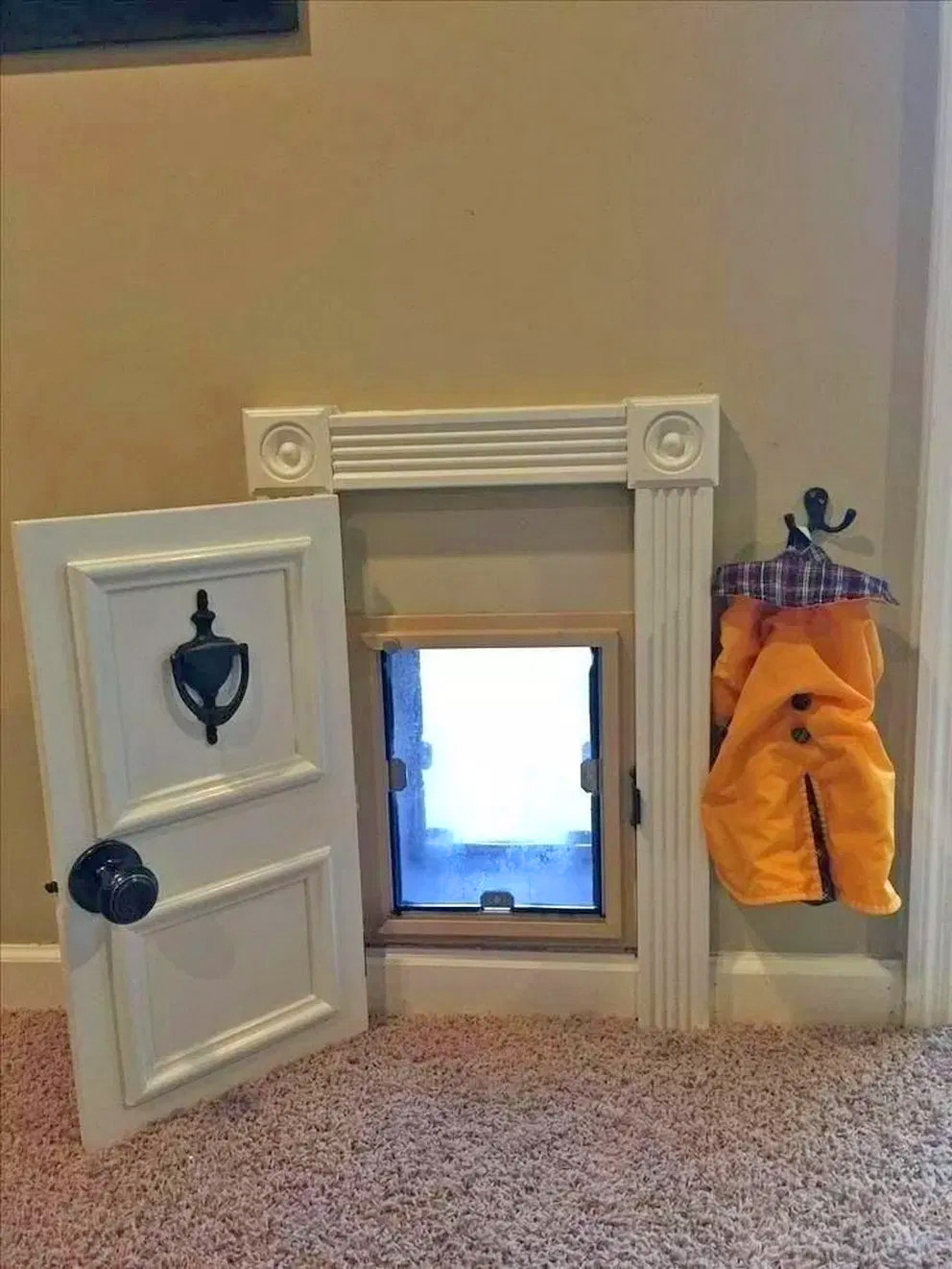 This doggie door goes into a brick wall and has it's own awning to look like an entrance of a fancy restaurant.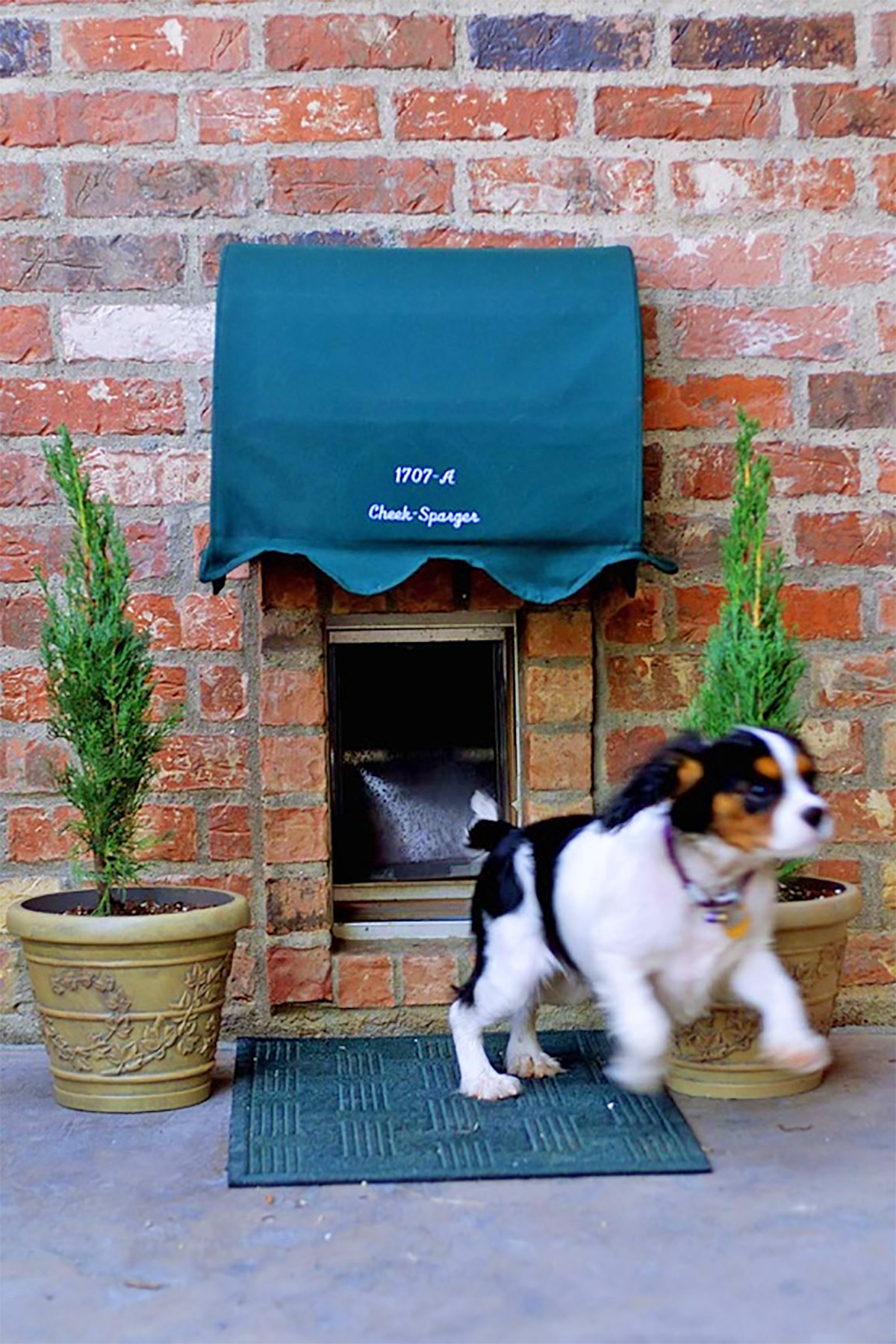 Credit
This hidden doggie door is secretly placed behind a cabinet in the kitchen. This way it hides-away when you don't need to use it!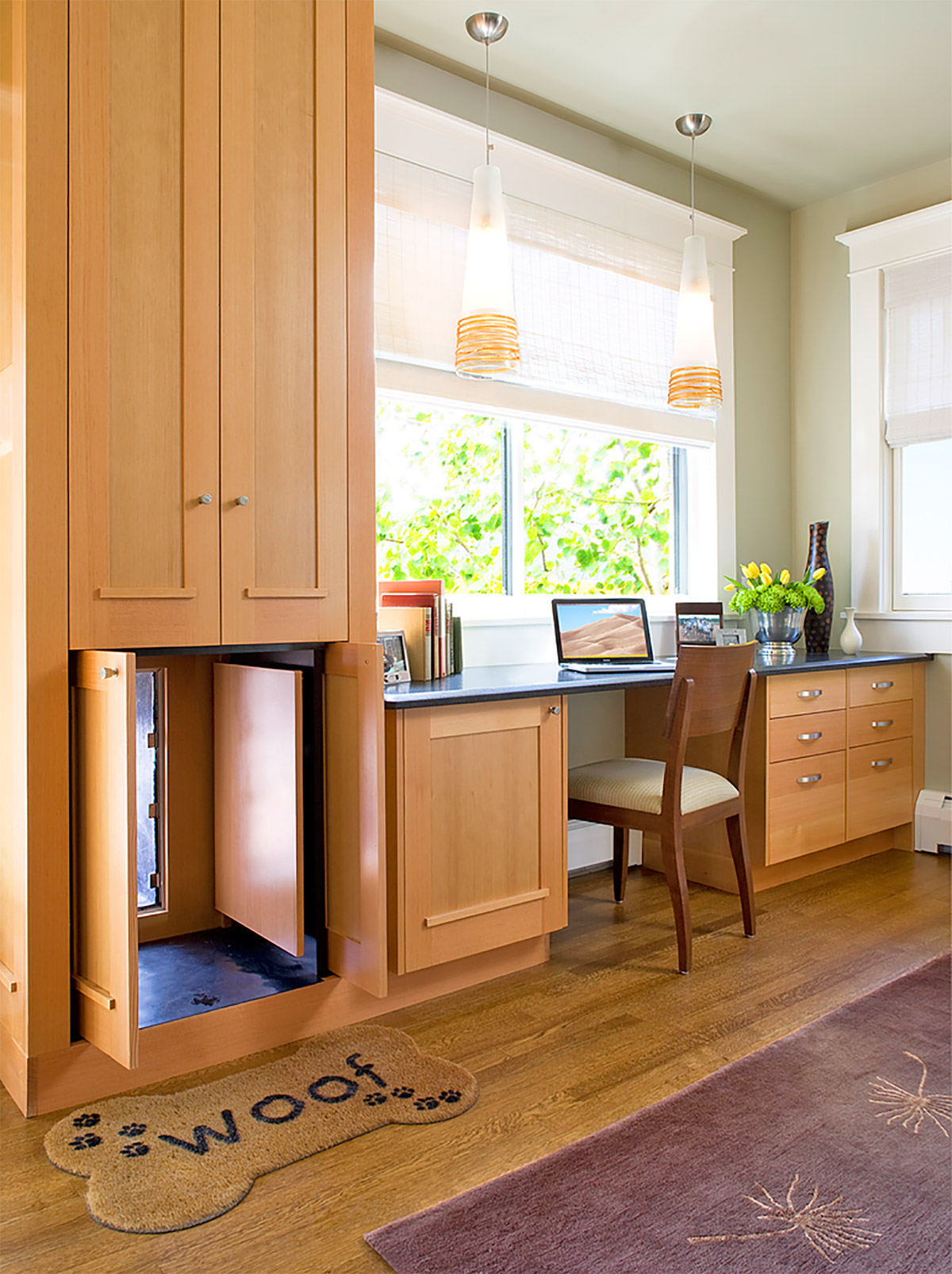 This incredible doggie door gives your pooch a giant wooden porch area with steps and lights once they walk outside!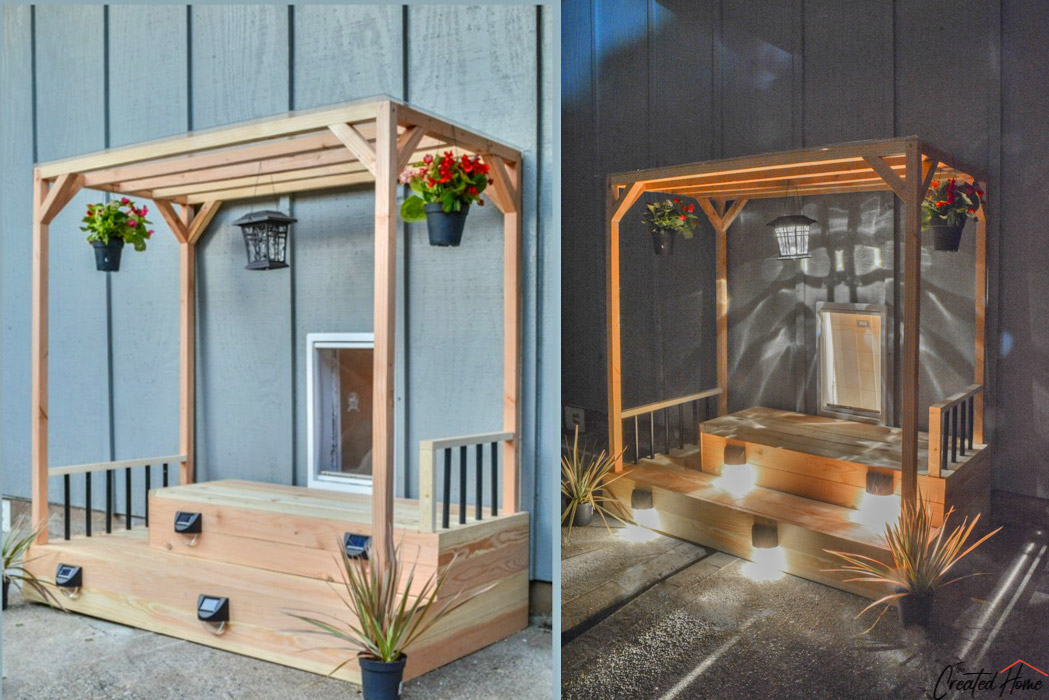 Source
Here's another hidden doggie door design that's placed inside a cabinet in your kitchen!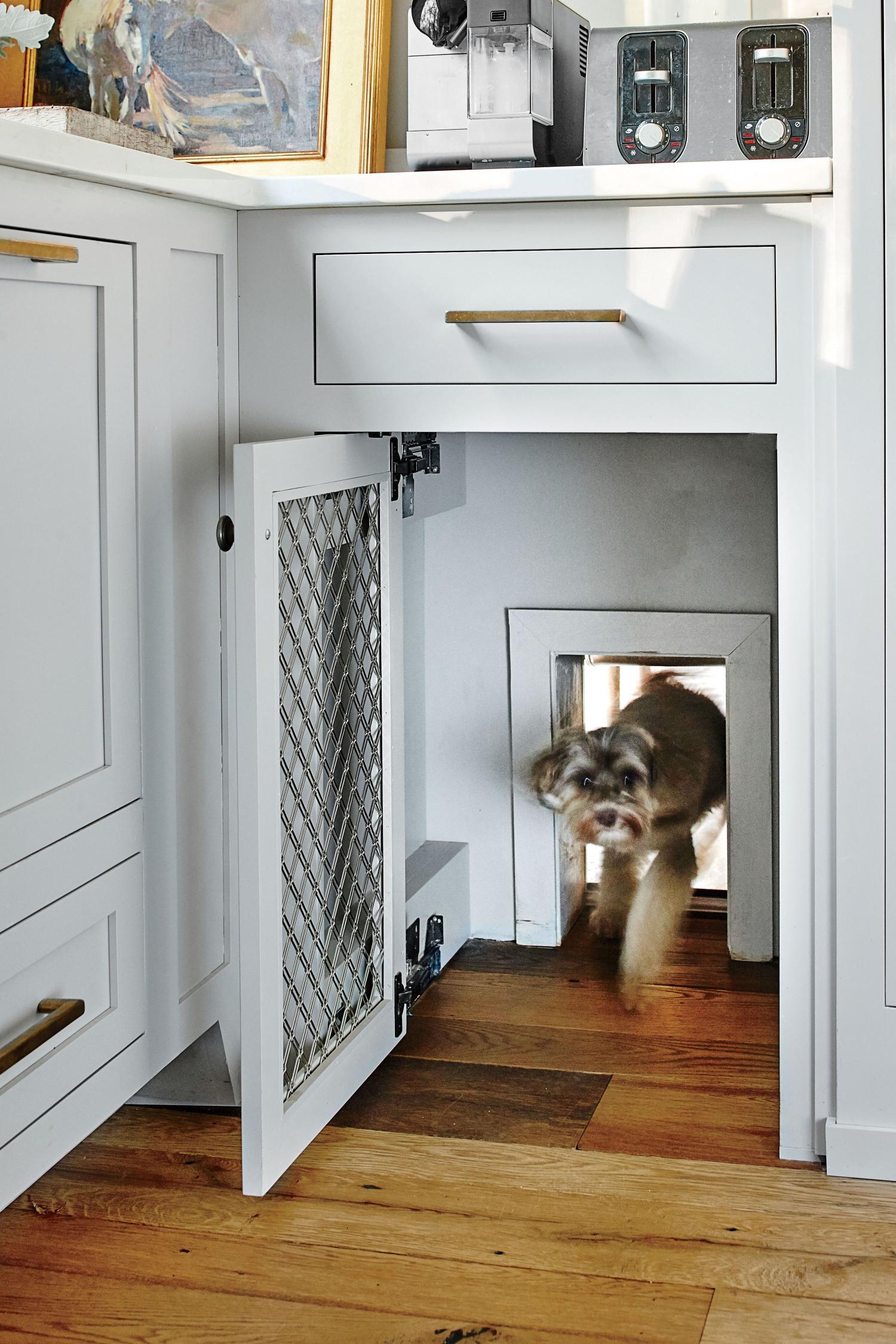 This incredible doggie door design replaces a panel in a large window with a unique hidden doggie door entrance.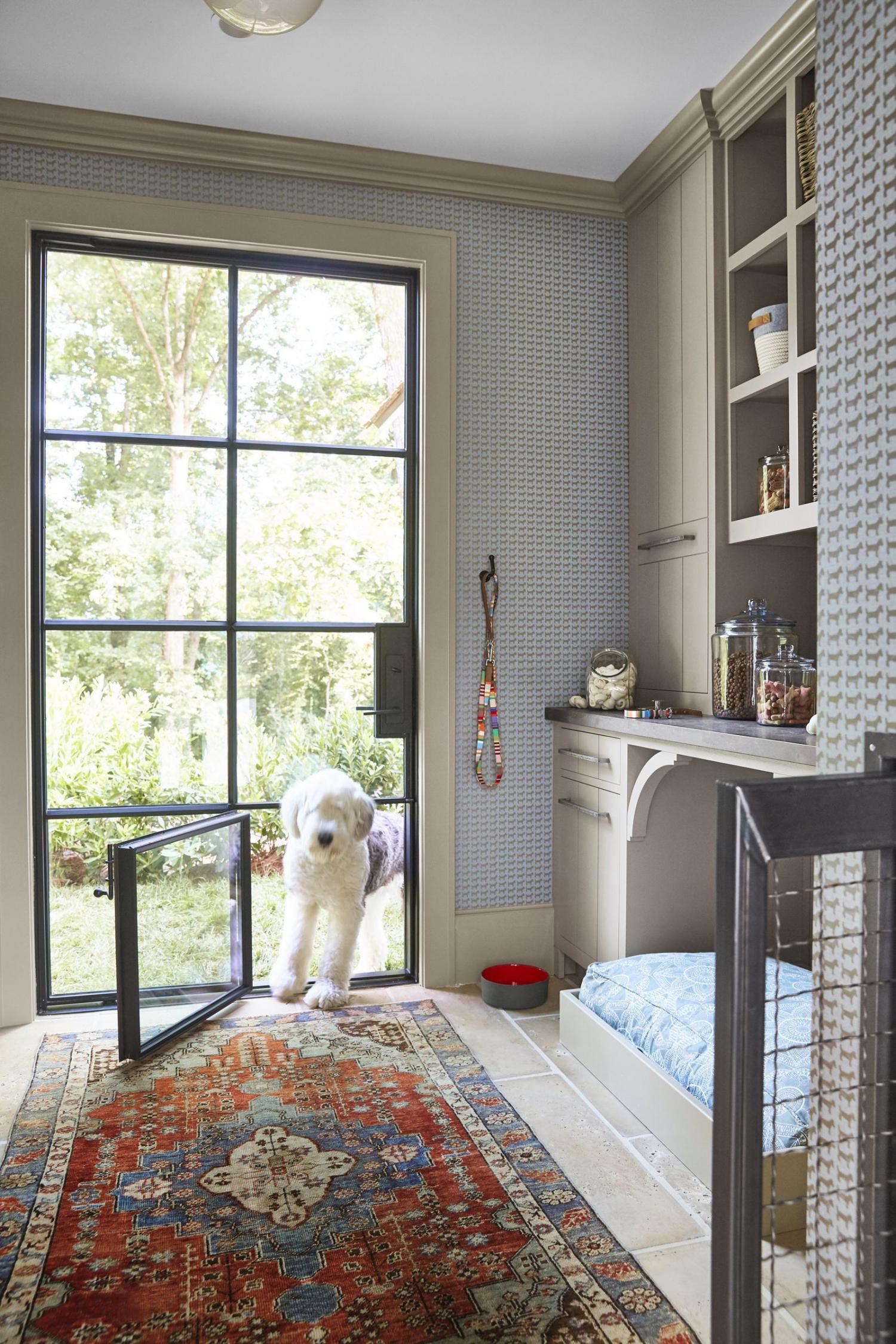 Credit: Victoria Pearson
This unique doggie door sits inside of a custom dog kennel enclosure. This way when they're inside, they can come and go as they please with an enclosed area outside the kennel.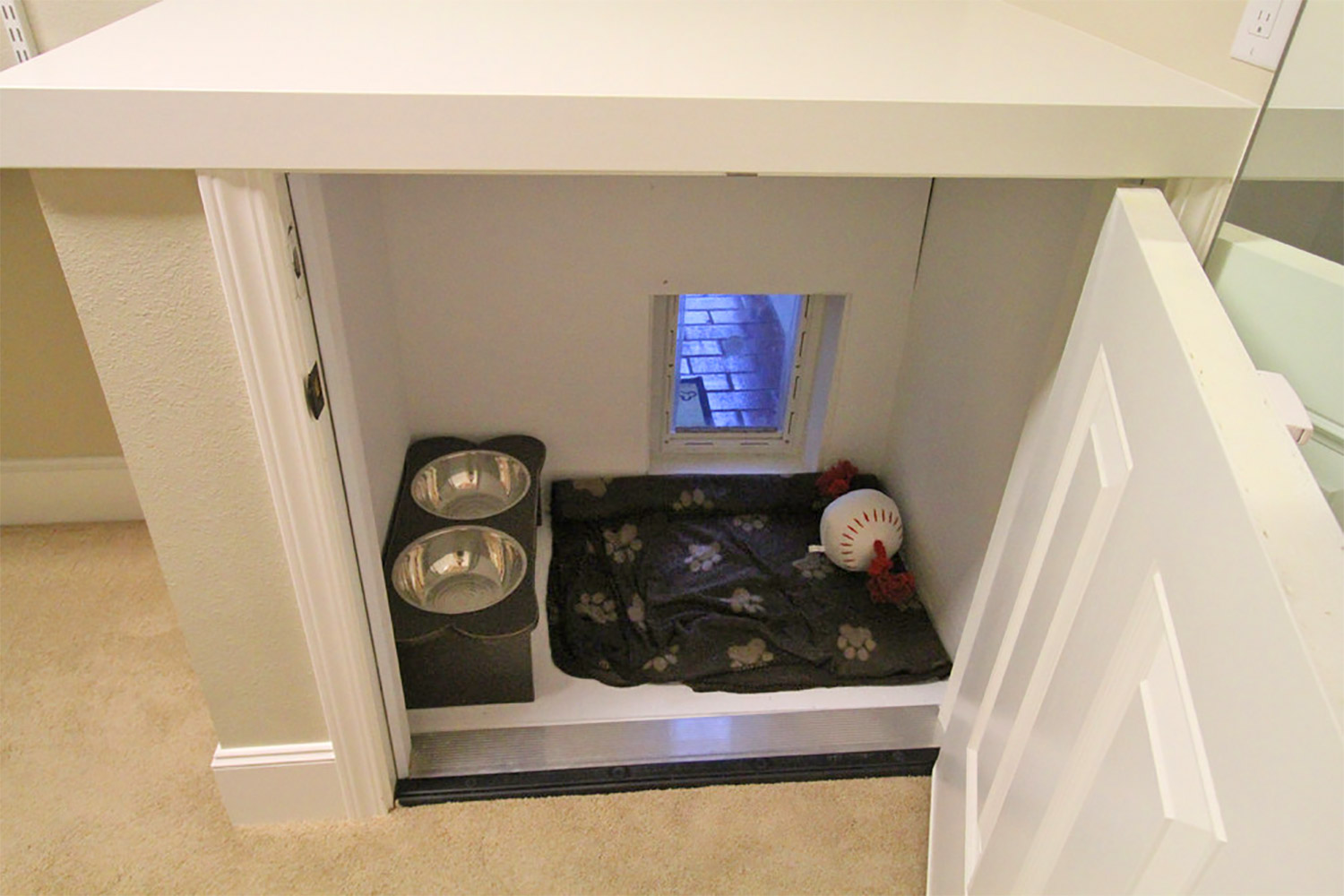 Credit: Russ Long
This device turns your sliding glass door into a doggie door while still allowing you to use the door. A great idea for apartments!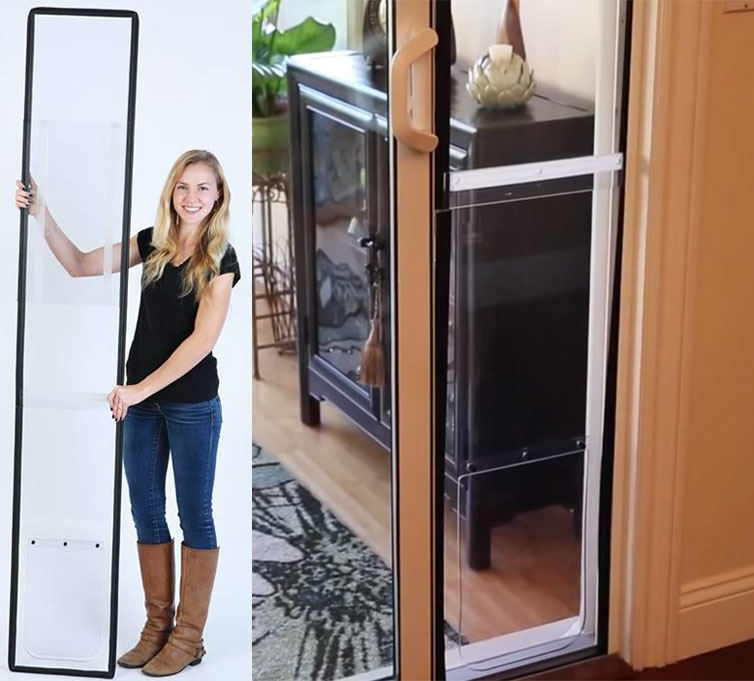 Source
Here's another unique doggie door design that's built into some cabinetry!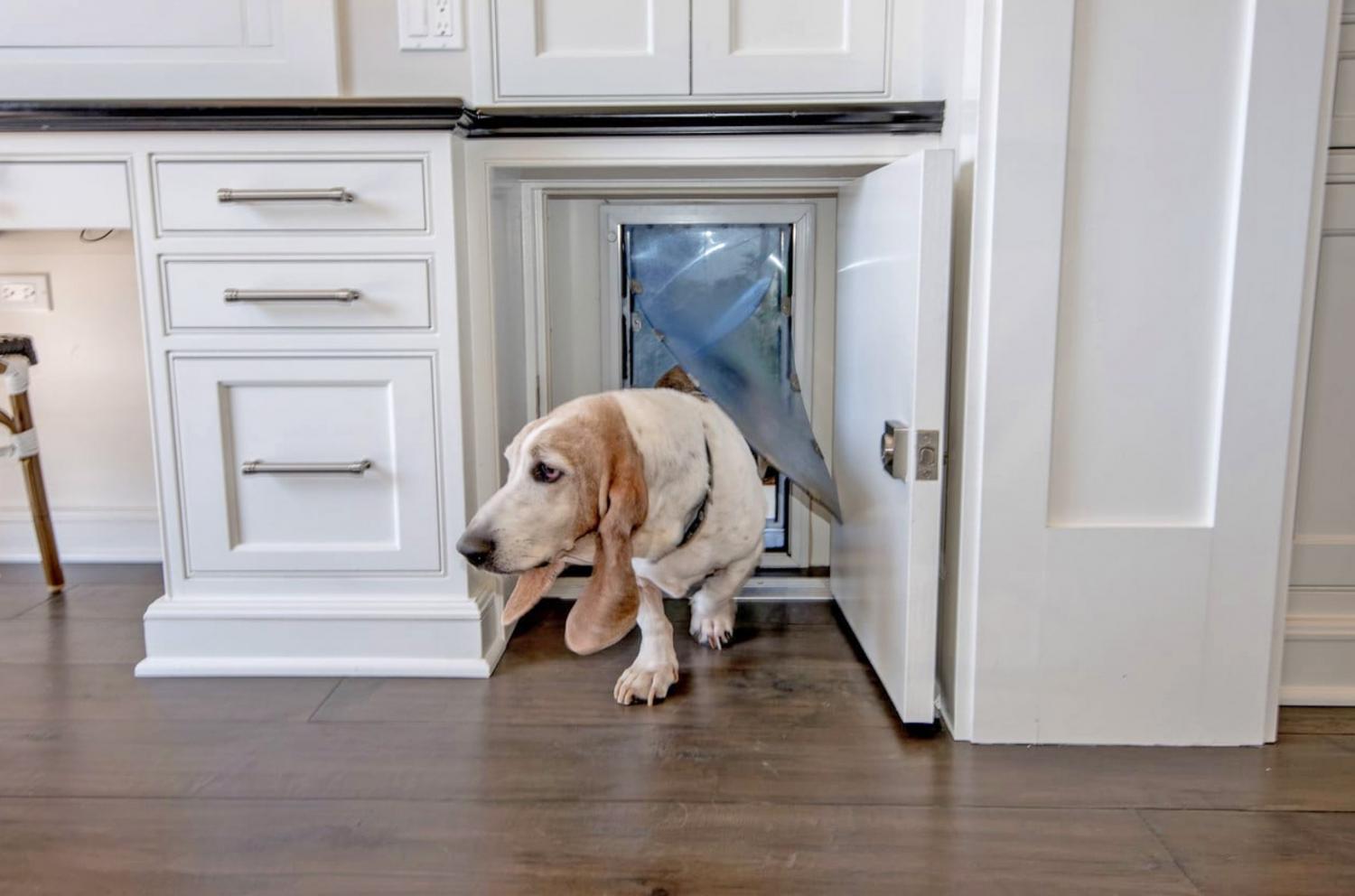 Taking doggie doors to the next level, literally! This person added an extravagant wooden ramp to the outside of their doggie door since it wasn't quite level with the ground!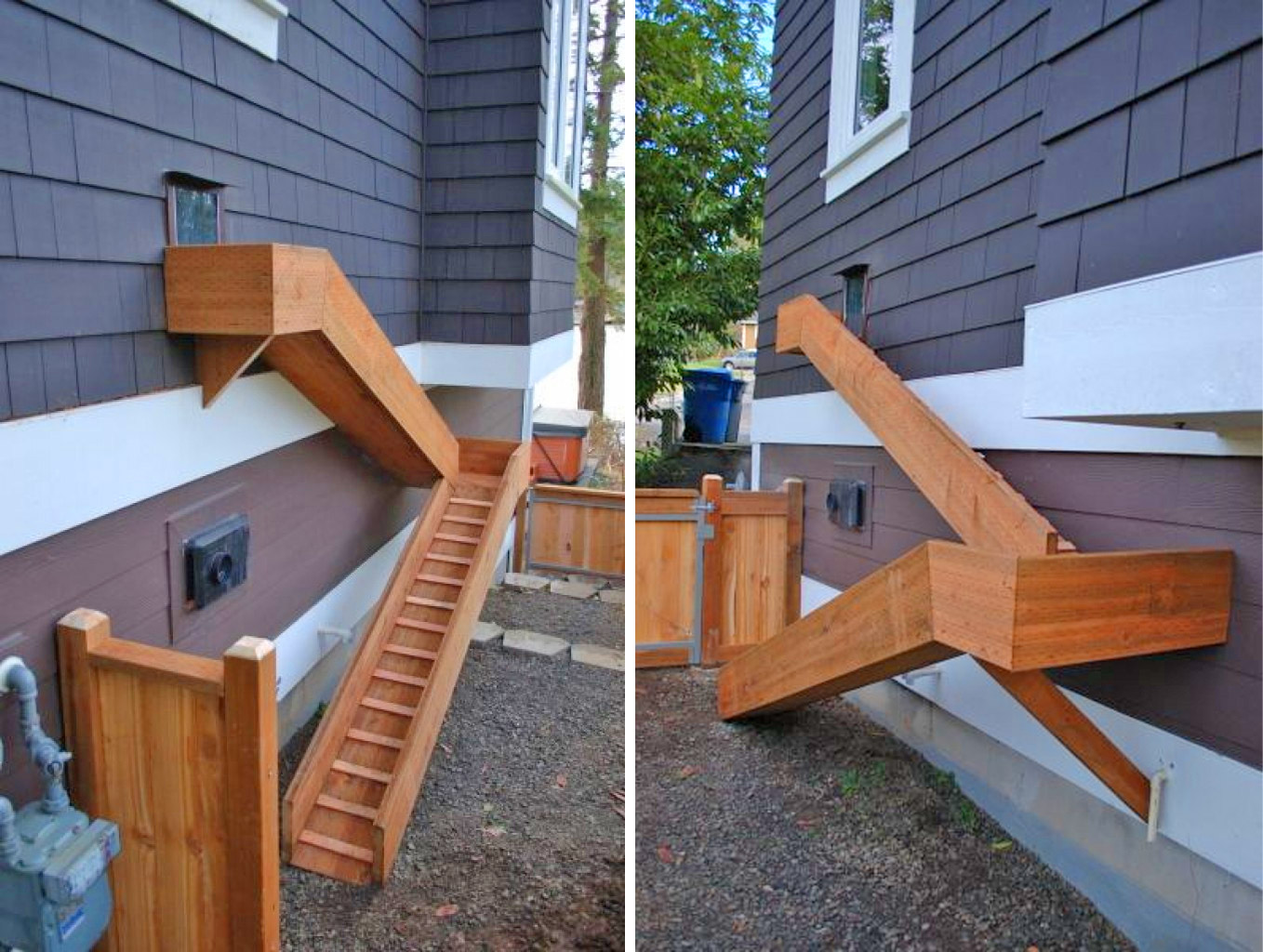 Source: Harbor Renovation
This super cute doggie door design features a custom home-like entrance with a fire hydrant by the door that doubles as a water faucet to fill up a dog water bowl.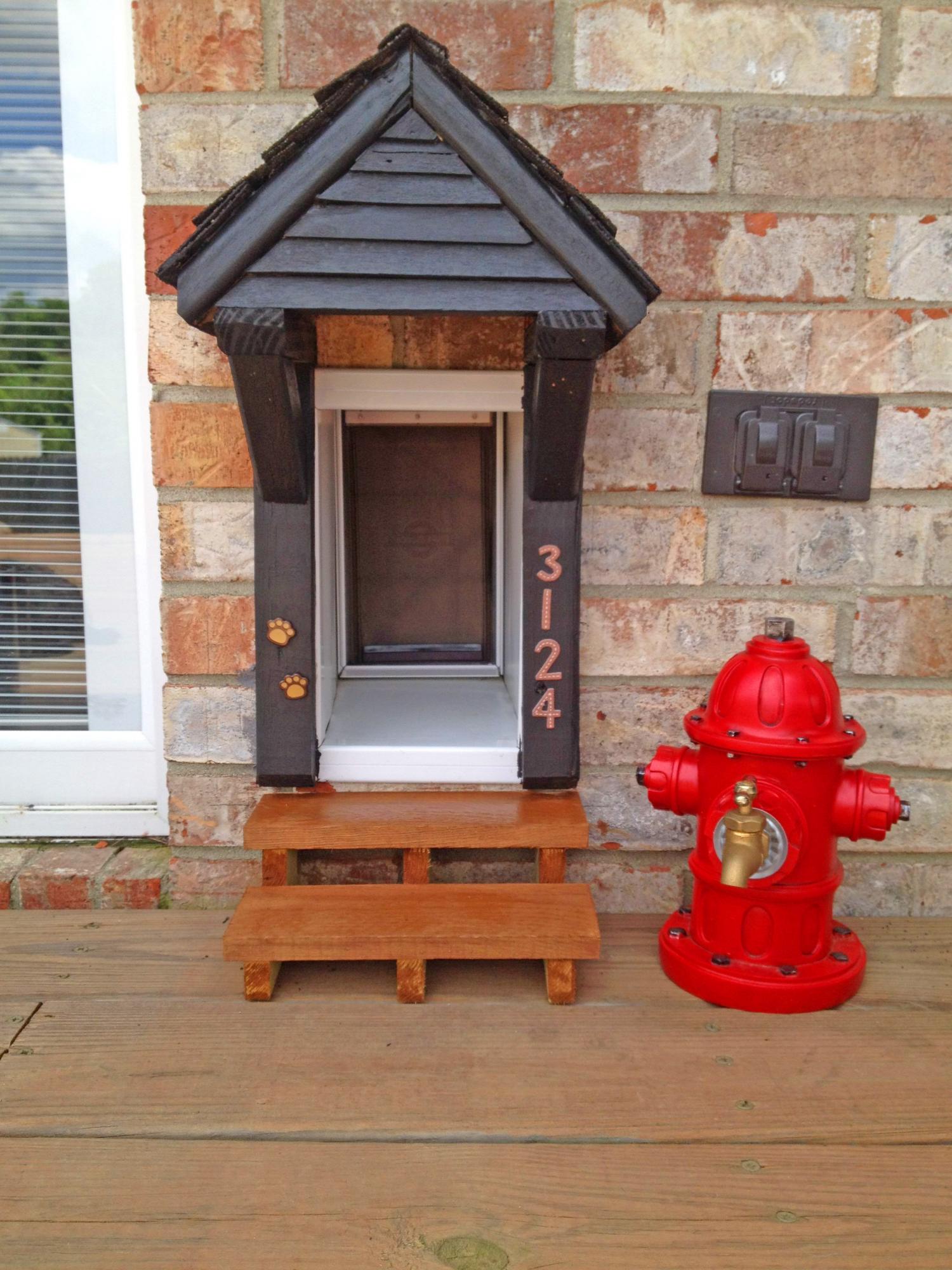 We loved this doggie door that looks like the front entrance to a real home!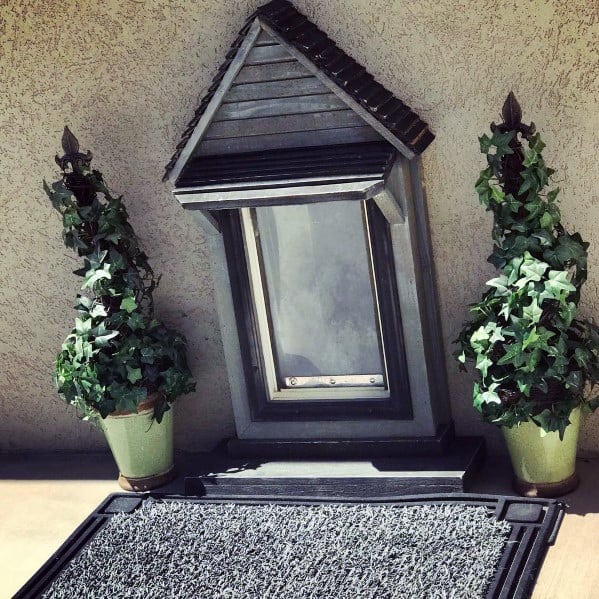 Check out some more really unique doggie doors below for even more doggie door design inspiration!