These Creepy Giant Tarantula Spider Bed Sheets Will Make You Never Want To Go To Bed
By Ryan on 01/27/2022 9:40 AM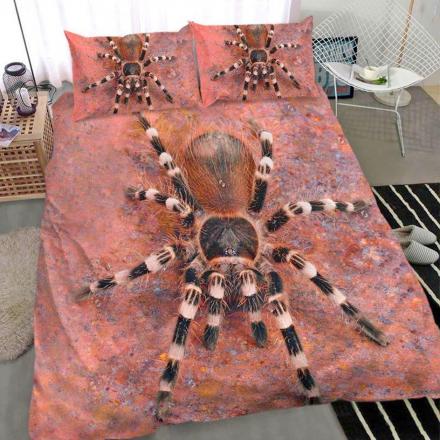 First of all, I want to say that I'm not a fan of spiders. They have too many legs (six is the max for me) and the sight of a spider running across the floor immediately makes me want to pack a bag and leave for Antarctica. With that being said, it's not always about me. Some people love those cursed abominations and are more than happy to wear realistic spider earrings or ruin a perfectly good dog with a terrifying tarantula dog costume.
If you're a spider fan (not to be confused with Spiderman), you can take your love of arachnids even further with a product like these realistic 3D spider bedsheets.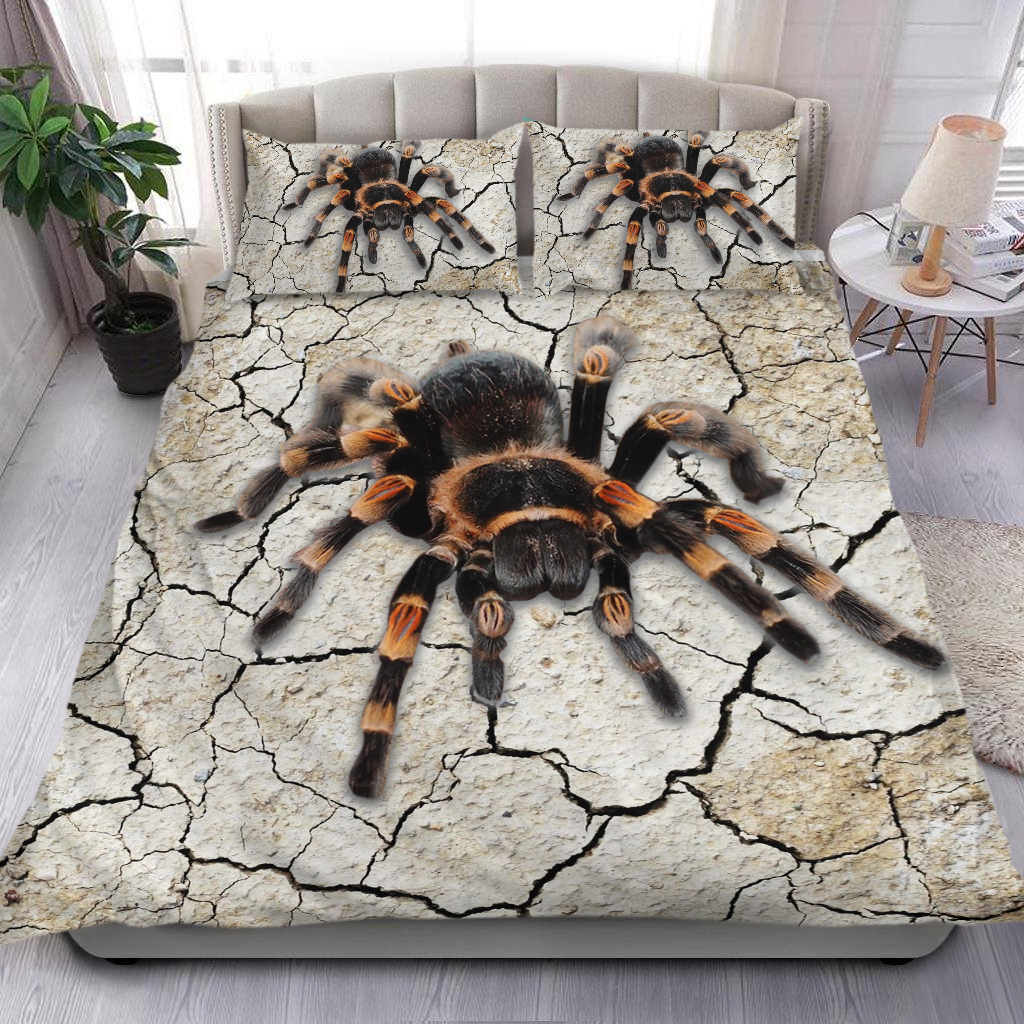 Source
This affordable bed sheet set depicts a horrifying giant tarantula that looks like it's literally about to jump off the bed and eat you. The matching pillowcases and duvet cover feature the same image, and the sheet set is available in any size - from twin to king (although unfortunately it's not big enough to cover the giant 12-person bed we shared recently).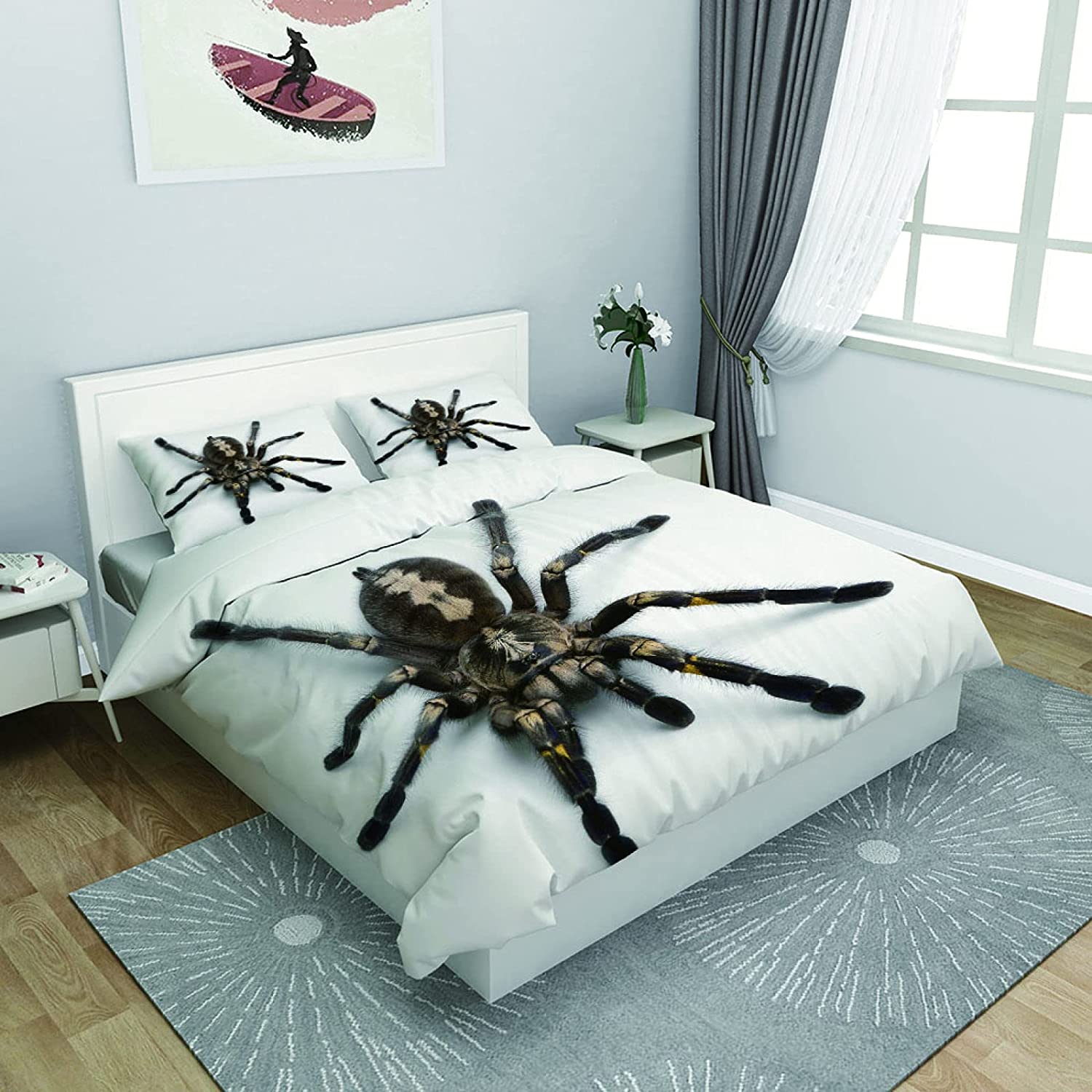 Source
The creepy spider bed sheets are lightweight and breathable, constructed from microfiber fabric that's durable yet as luxurious as silk. The whole bed set is machine washable and can be tumble dried alongside the rest of your laundry.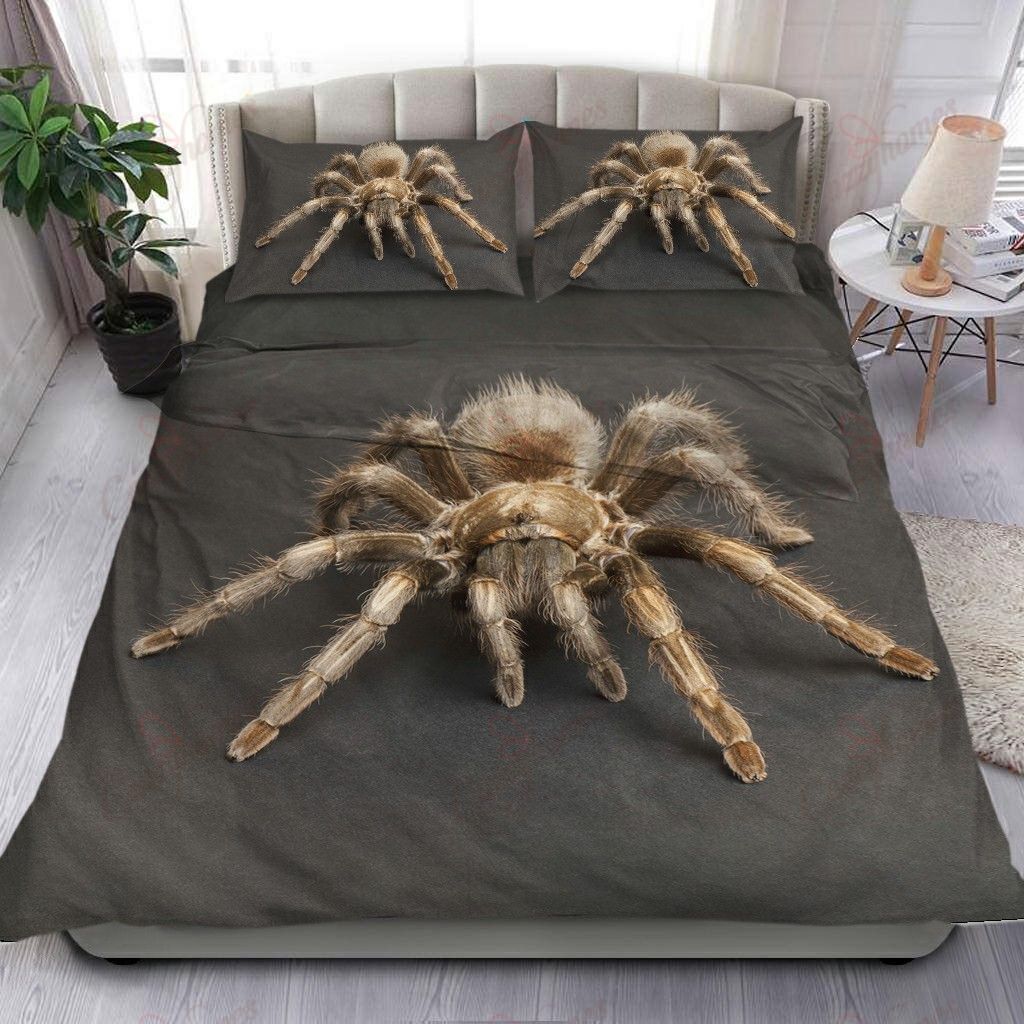 Source
Maybe you're a sane person like me and you'd rather not cover your sleep area with images of disgusting monsters. Luckily, the manufacturer behind the 3D tarantula sheets can put basically any image on the sheets and duvet cover for you.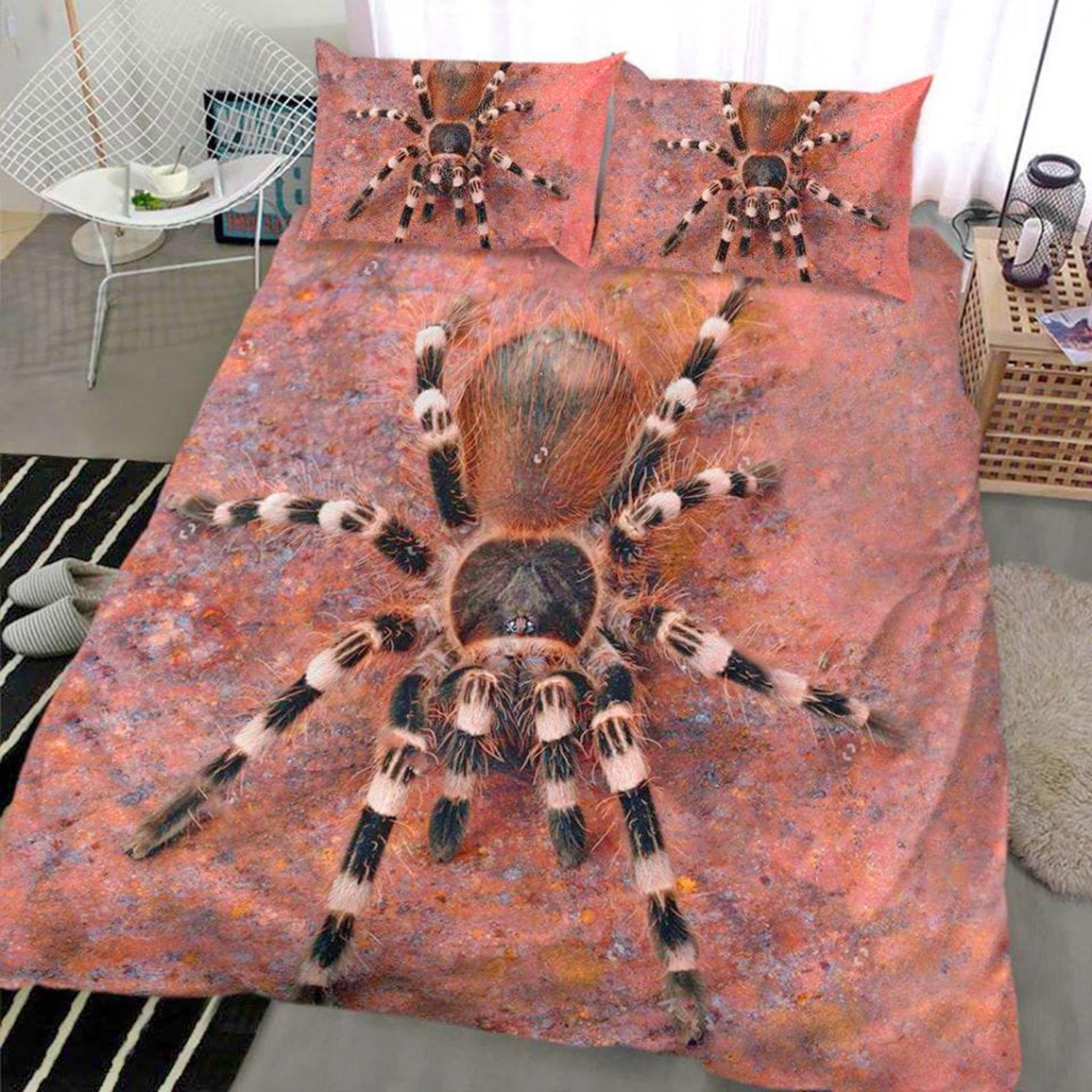 Source
Need some inspiration? Why not decorate your bed as if it's one of those ball pits from your childhood? Or spice up your love life with this sheet set that looks like a Twister board? You can thank me later. Source
If you seriously insist on getting the realistic 3D tarantula sheet set, they're currently selling for around $47 on Amazon.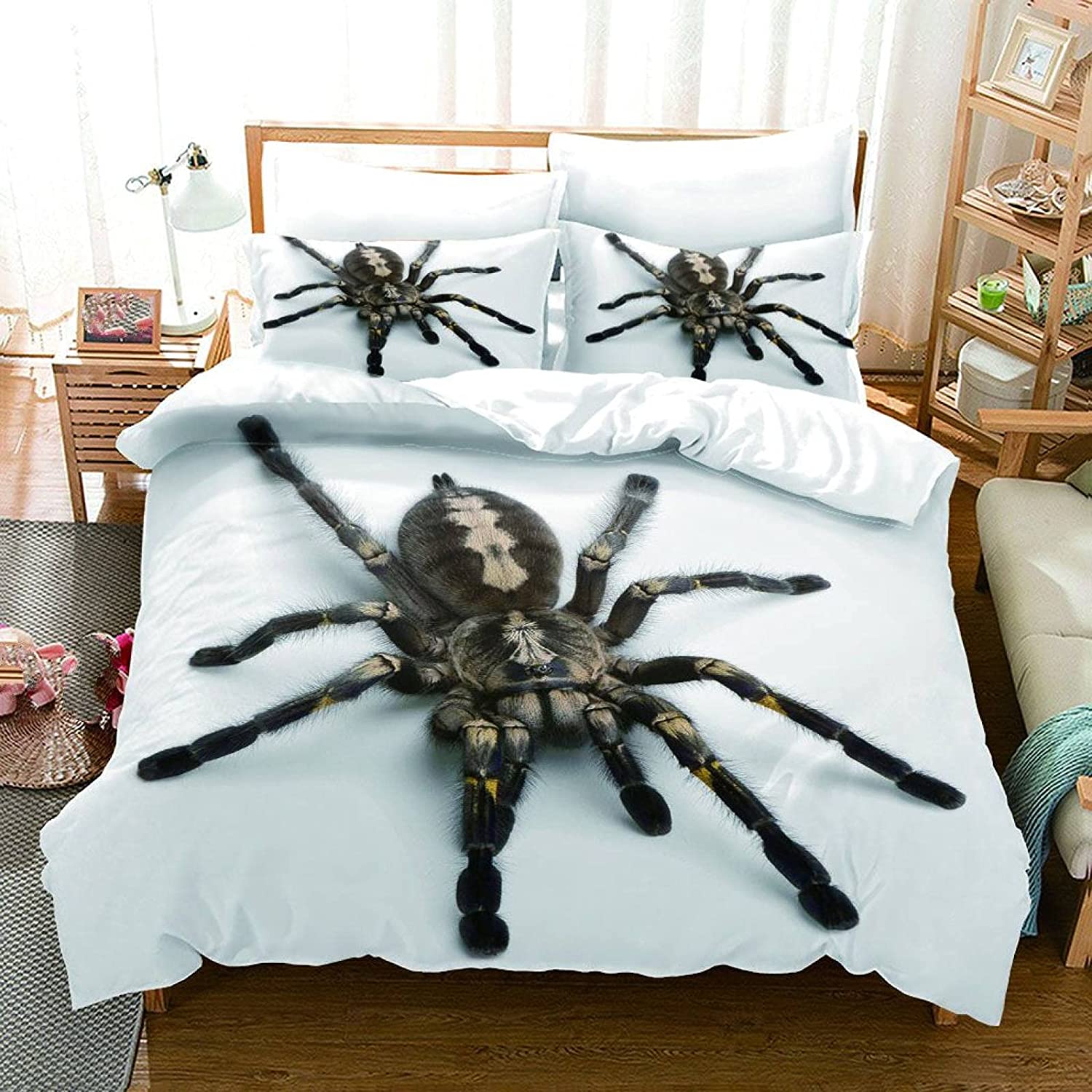 Source
Are tarantula bed sheets not creepy enough? How about some other super creepy bed sheets, for starters this creepy bed of snakes bed sheets! Source
Or would you prefer a bed full of cockroaches? These nasty bug filled bed sheets are not for the faint of heart or someone afraid of getting bed bugs!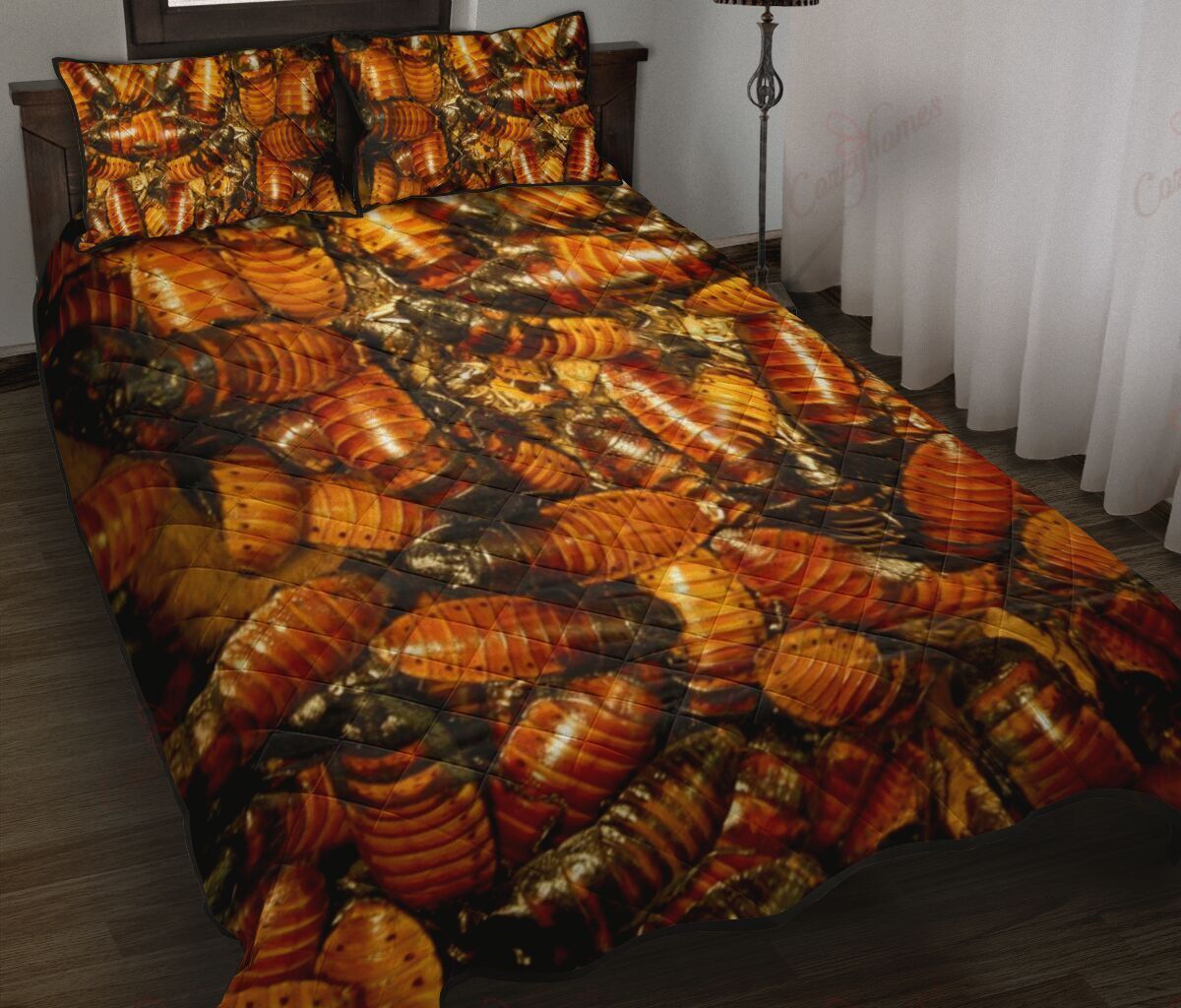 Source
Although this one's not quite as creepy, and perhaps more suited for your kid, this biting shark bed sheet set is still a bit unsettling!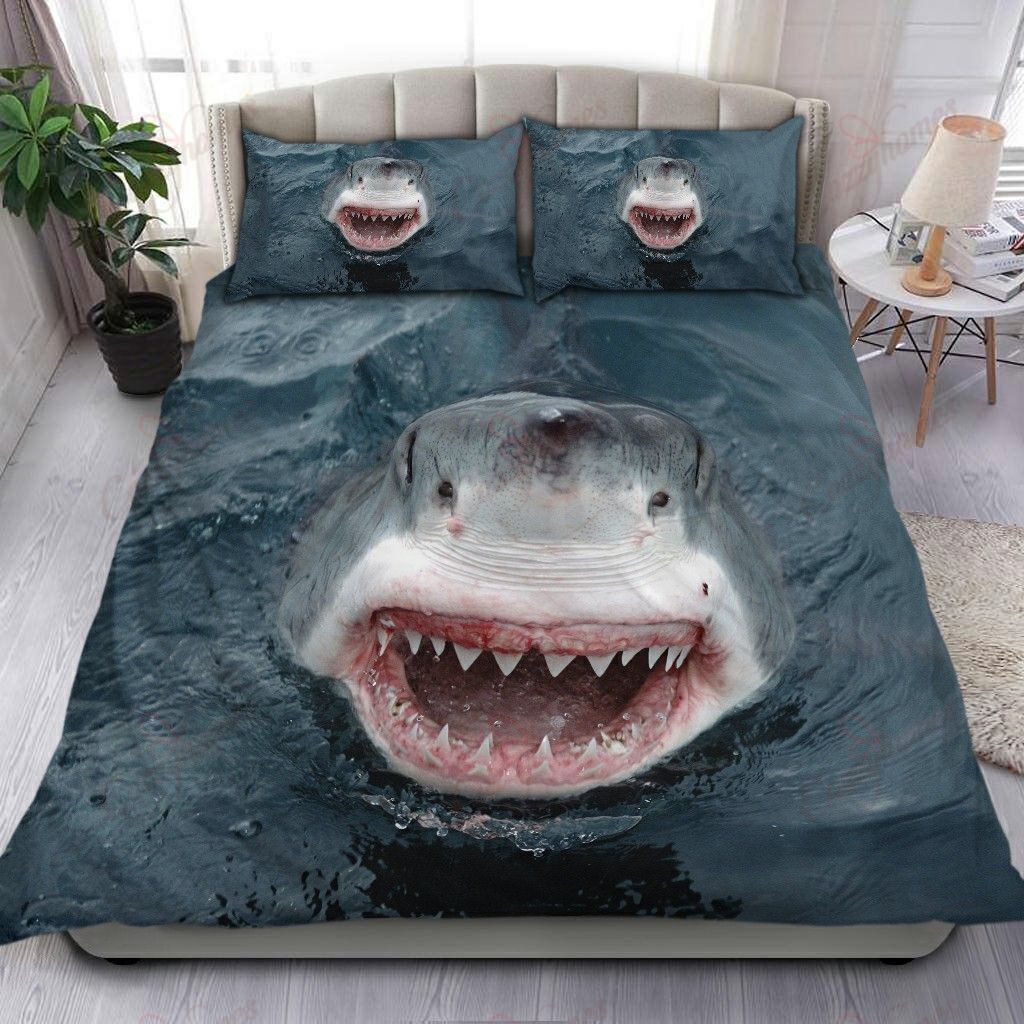 Source
How about a creepy bed set that looks like a crime scene?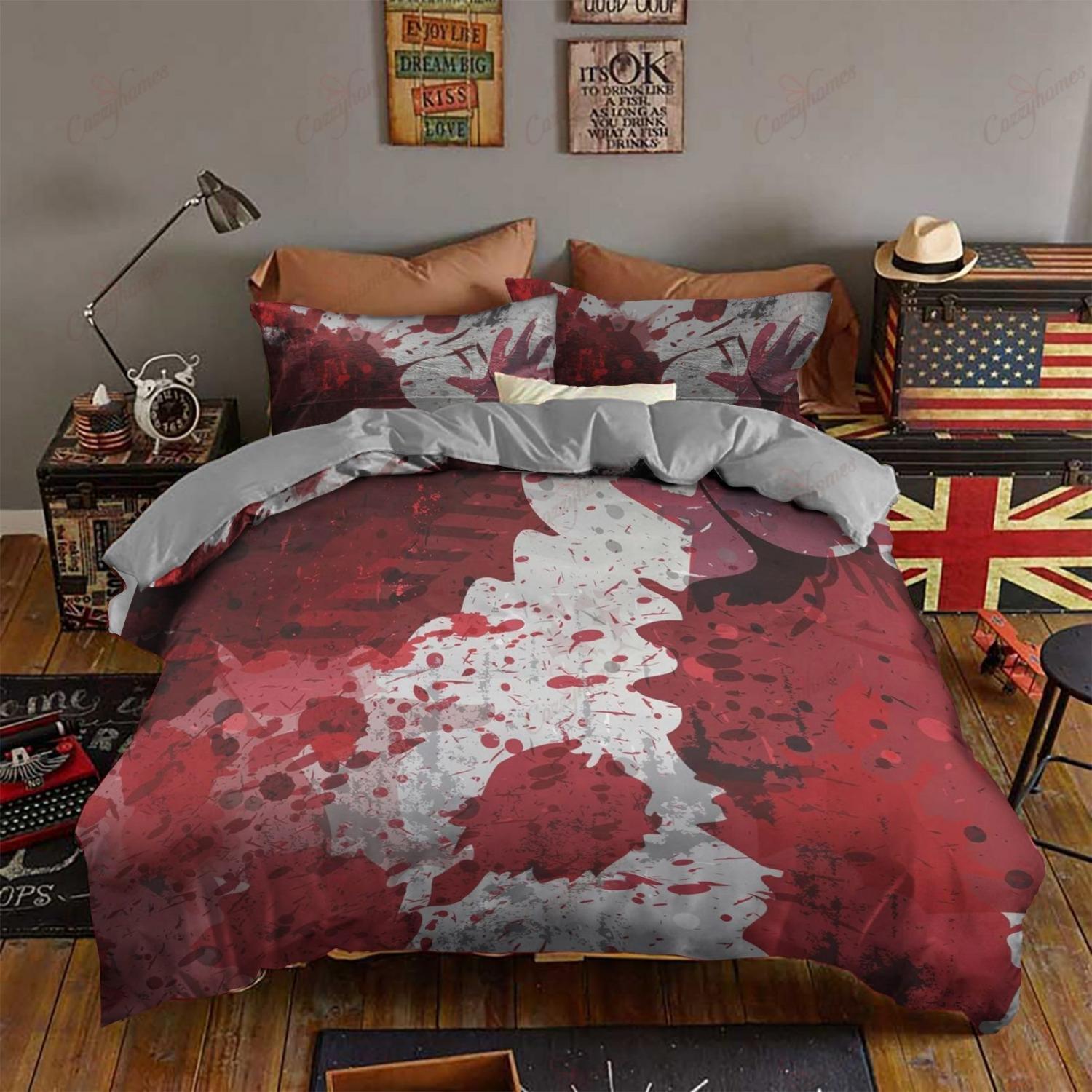 Source
Or are you afraid of clowns the most? Perhaps these creepy clown bed sheets will to it for you!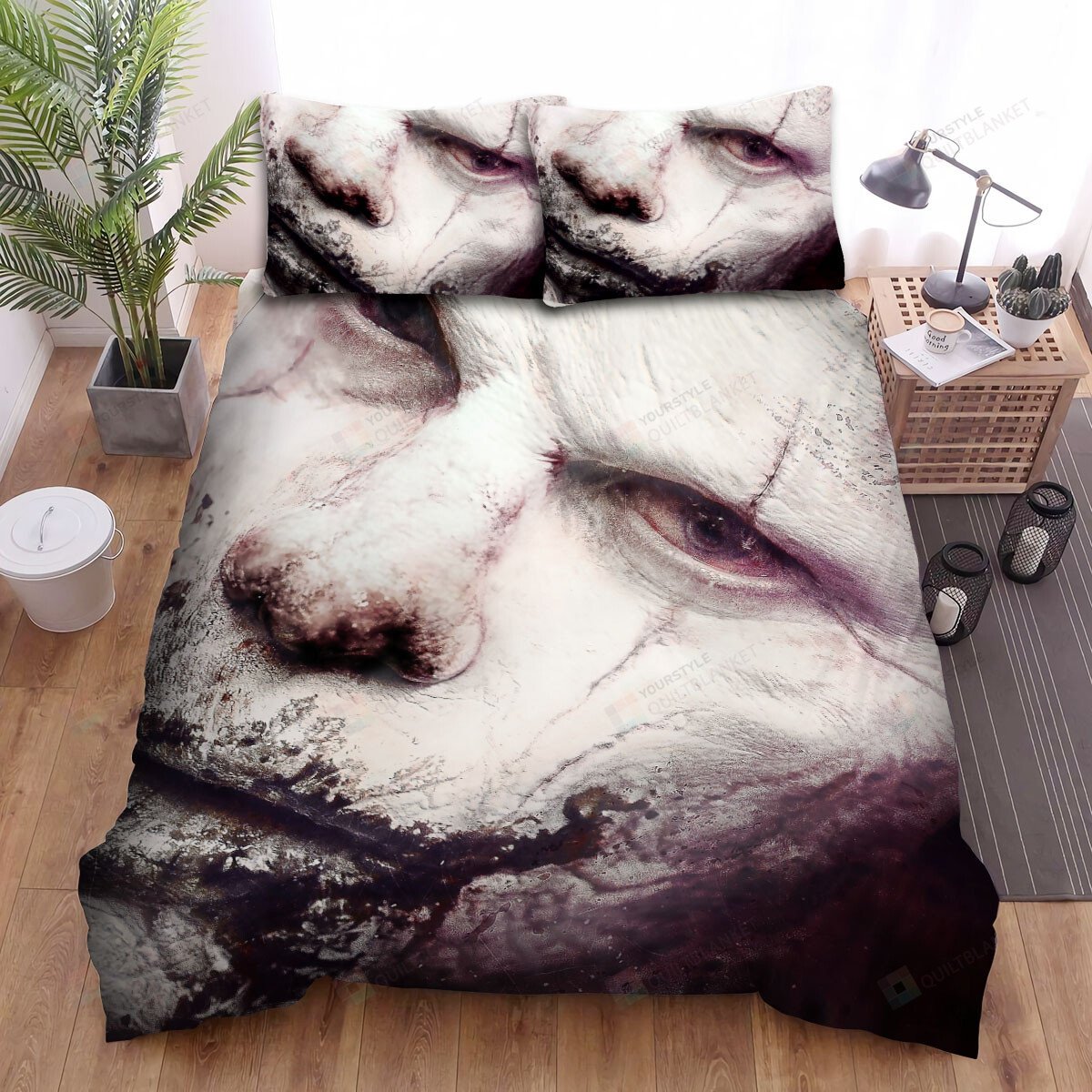 Source
If zombies are your thing, then this super creepy zombie bed set might be for you!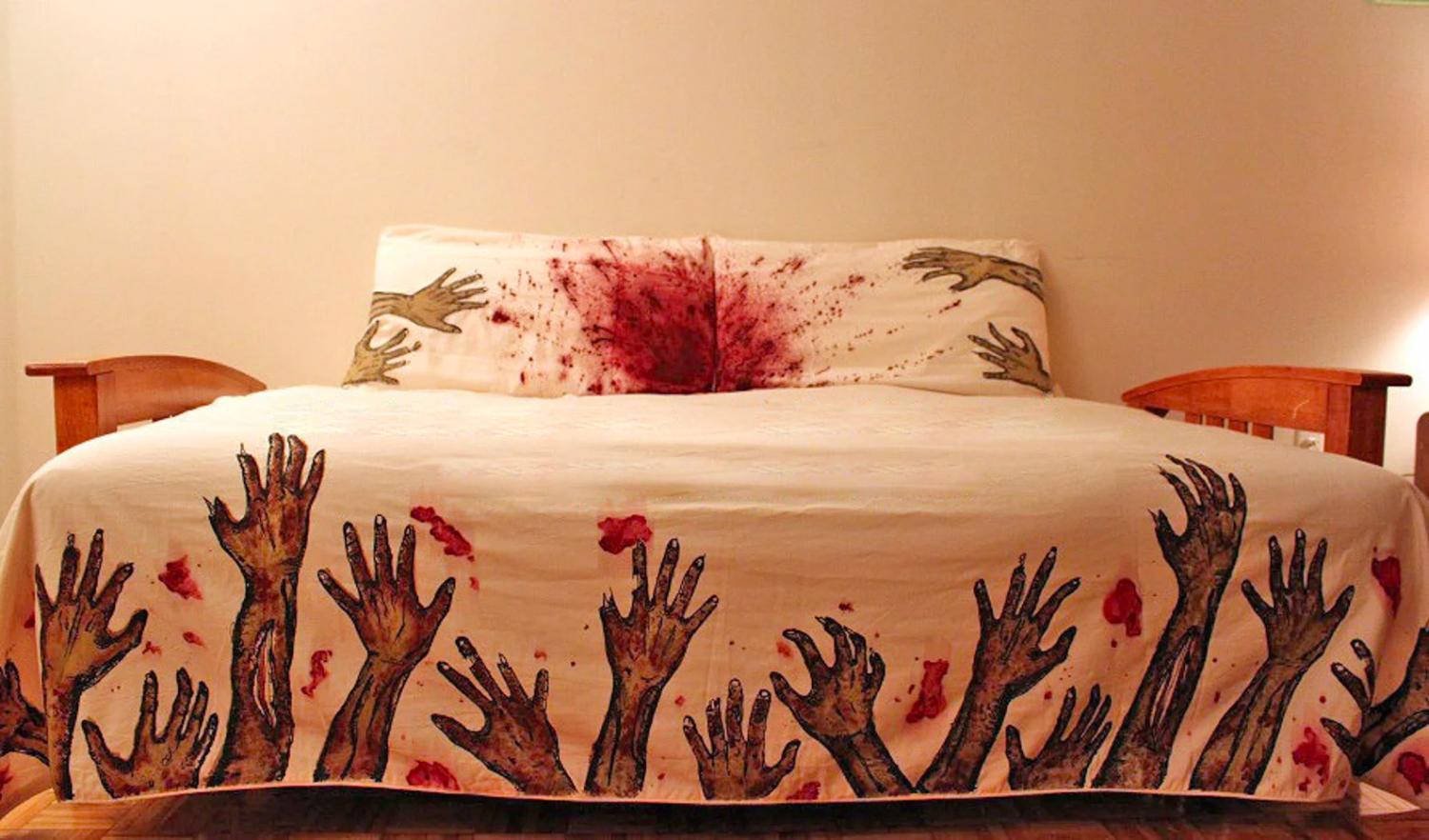 Source