NES Controller Mario Lamp Deserves a Spot In Every Geeky Bedroom
By Ryan on 05/30/2019 10:19 AM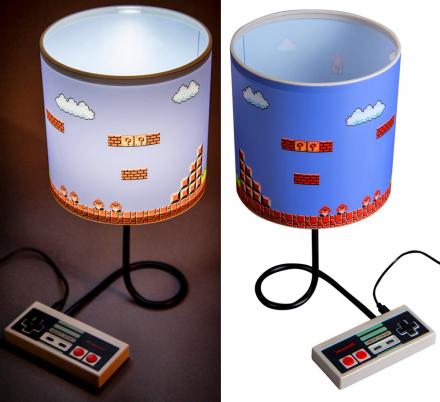 Every plumber and princess saver knows you can't accomplish much in the dark (though Mario seemed to do pretty well down there in those sewers...) - enter the Nintendo Light Up The World NES Controller Lamp. This lamp has me reminiscing back to when I would be up into the wee hours playing Super Mario trying to save Princess Peach - hey this lamp would have been pretty handy back then.
The lamp shade features a scene straight out of Super Mario Brothers, complete with a small jumping Mario. If you're a true Super Mario fan, you'll know right away the scene comes from the 1-1 world level of the original Super Mario.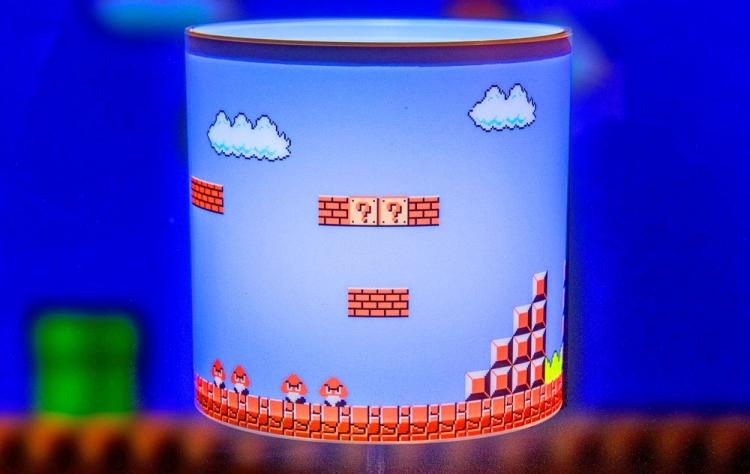 The base of the lamp is designed to look like a wire leading to an original Nintendo controller replica. You won't be battling Koopa with this controller, but it is functional in other ways. You can turn the lamp on and off using the controllers power button (an obvious good choice). You can also adjust the three levels of brightness using the D-pad.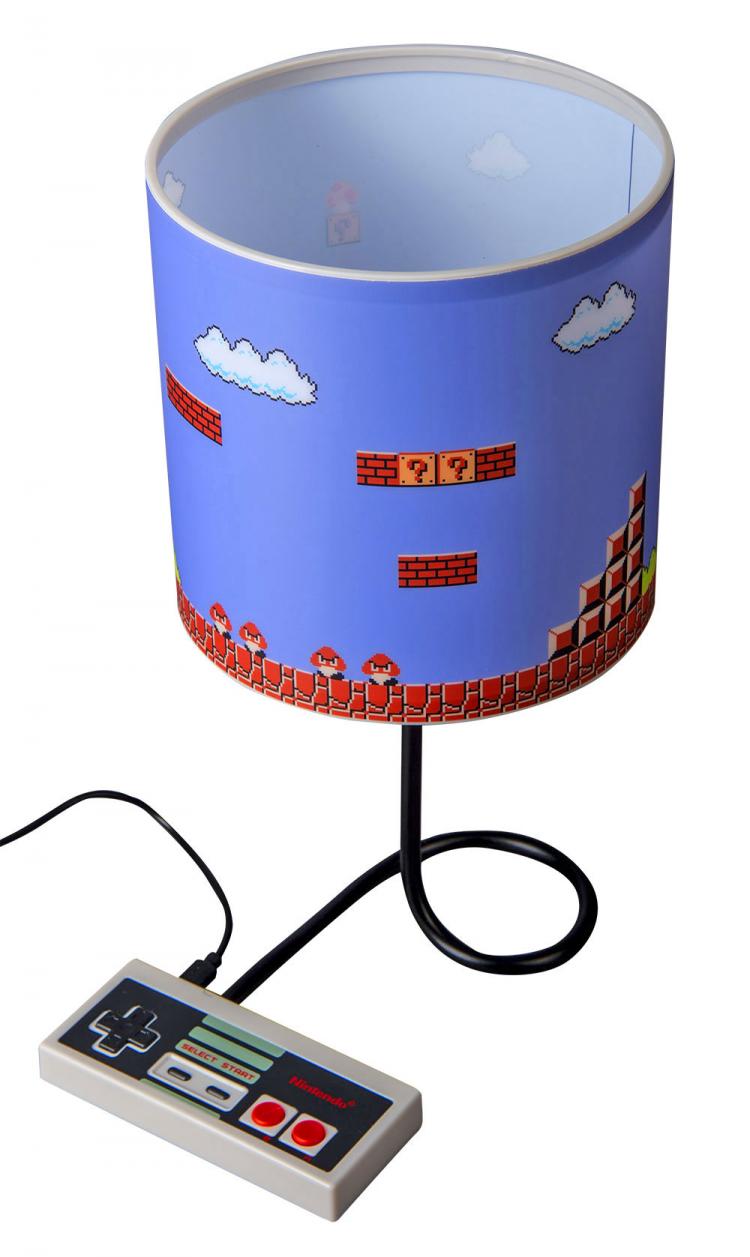 The LED lamp is USB-powered and is an officially licensed Super Mario product! If you're a fan of Nintendo or Super Mario (or if you're a fan of not sitting in the dark) this is the perfect accessory for your gaming room...or really any room!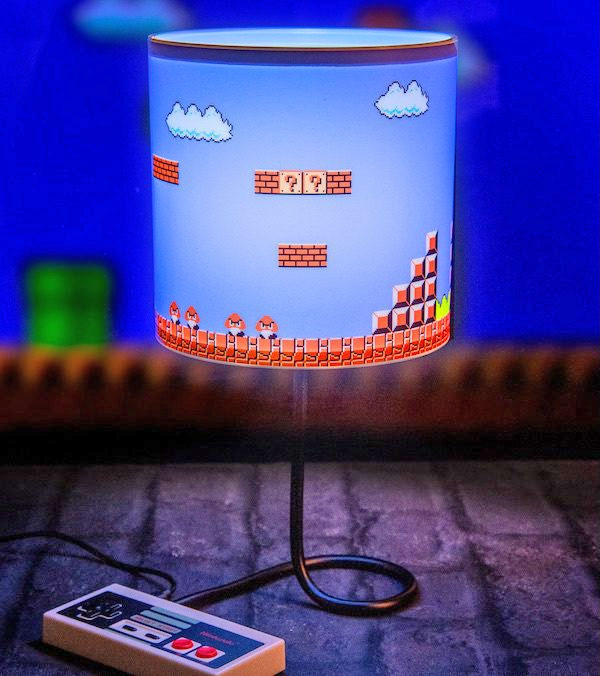 See this throw-back lamp in action below!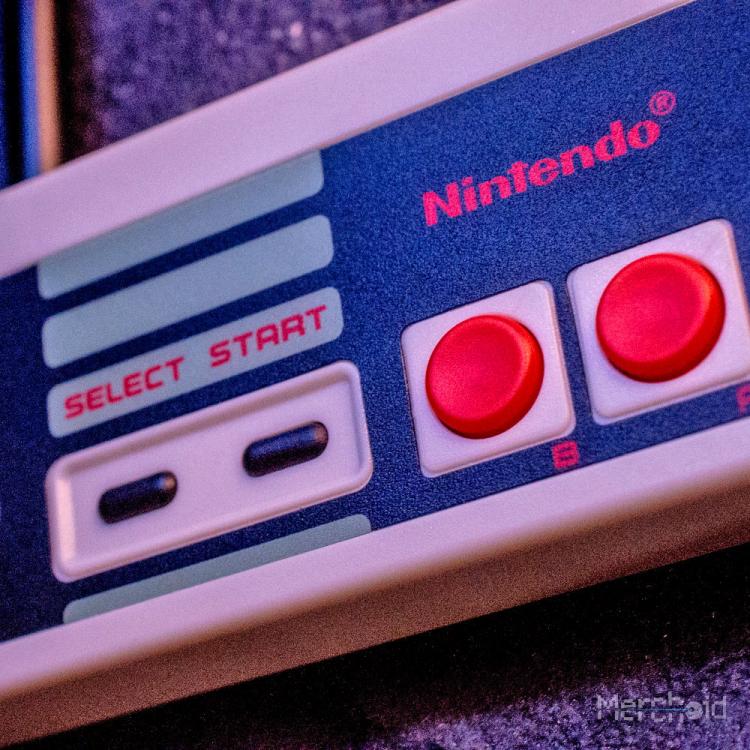 Subscribe To Our YouTube Channel