Unicork: Unicorn Wine and Bottle Opener
By Ryan on 04/26/2019 1:40 PM (Updated: 04/27/2019 4:59 PM)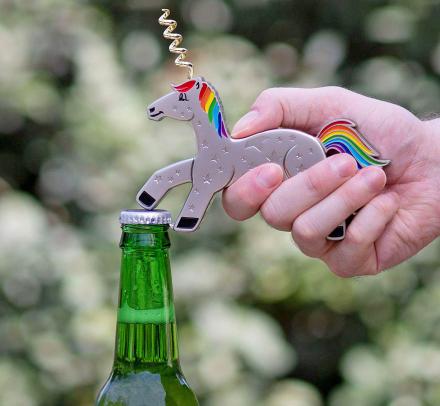 Unicorn, beer, and wine lovers rejoice - the perfect unicorn corkscrew, or Unicork, is here. As with all the best unicorns, this Unicork comes with a golden corkscrew horn, bright rainbow mane and tail, and a star patterned hide. It's so cute you'll want to proudly display it, and thanks to its heavy-duty construction it will stand majestically for others to ogle.
What can I use the Unicork for?
This wondrous unicorn holds the power to entertain while unlocking the magical contents of vessels sealed by corks or bottle caps! The shape of the unicorn fits perfectly into your hand to make for easy use as both a beer and wine opener. The unicorn's magical golden horn is used to open wine bottles with ease and majesty. But, if you're more of a beer or soda drinker, you can use the unicorn's mighty front legs to pop that top.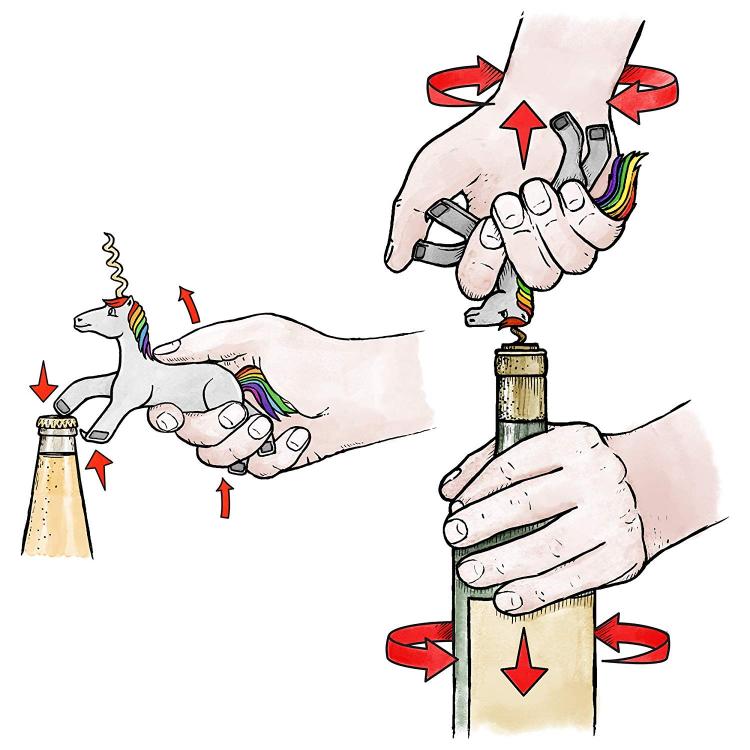 How Big is the Unicork?
The quality of this 2.7 pound durable, sold metal unicorn will be felt as soon as you pick the magical beast up. With a size of 5.3 x 0.6 x 4.8 inches, you can proudly display her and she will not go unnoticed.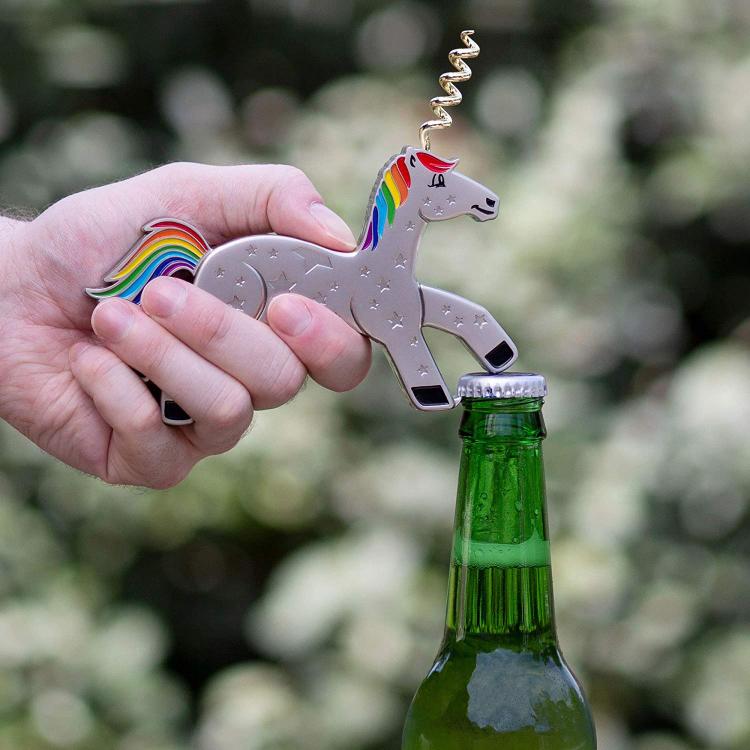 Check out the Unicork unicorn bottle opener and corkscrew in action via the video below.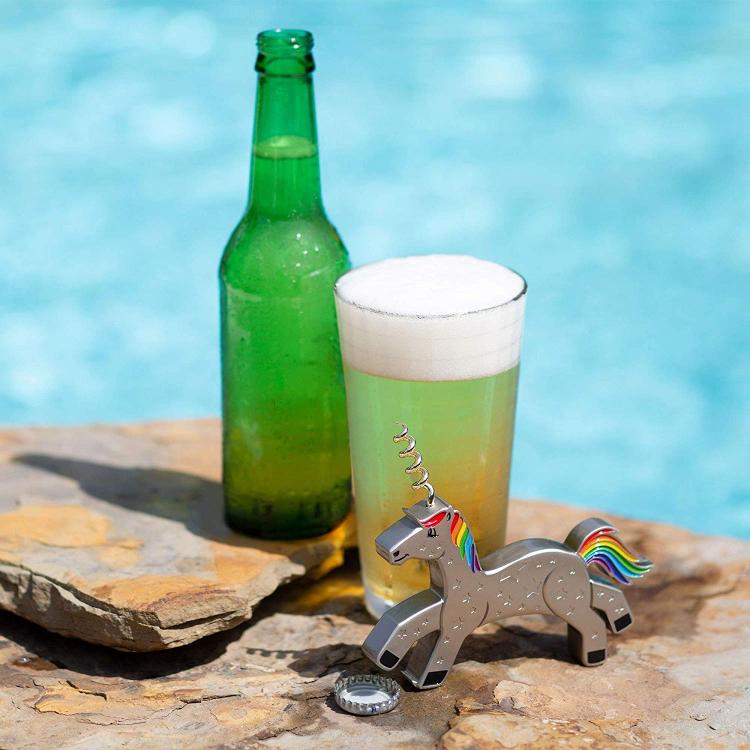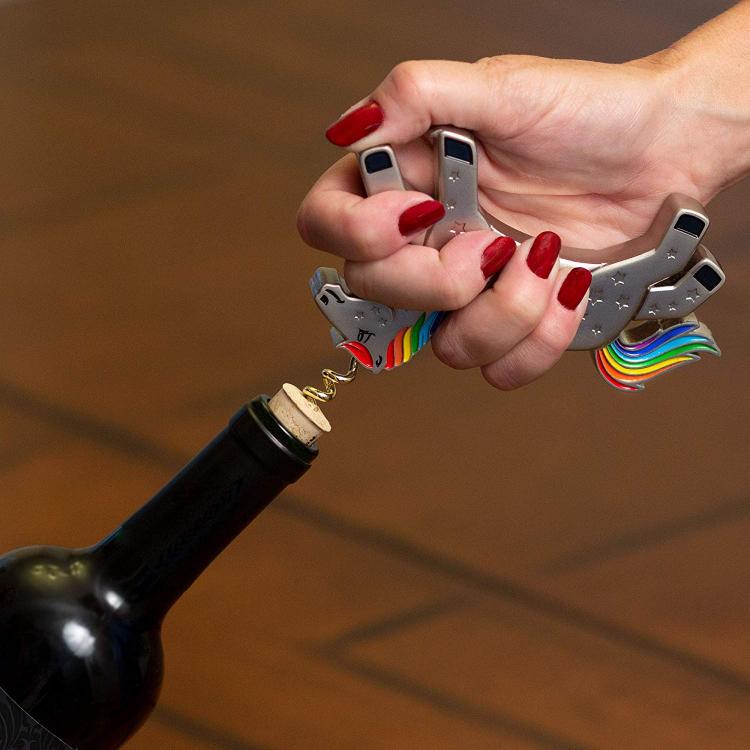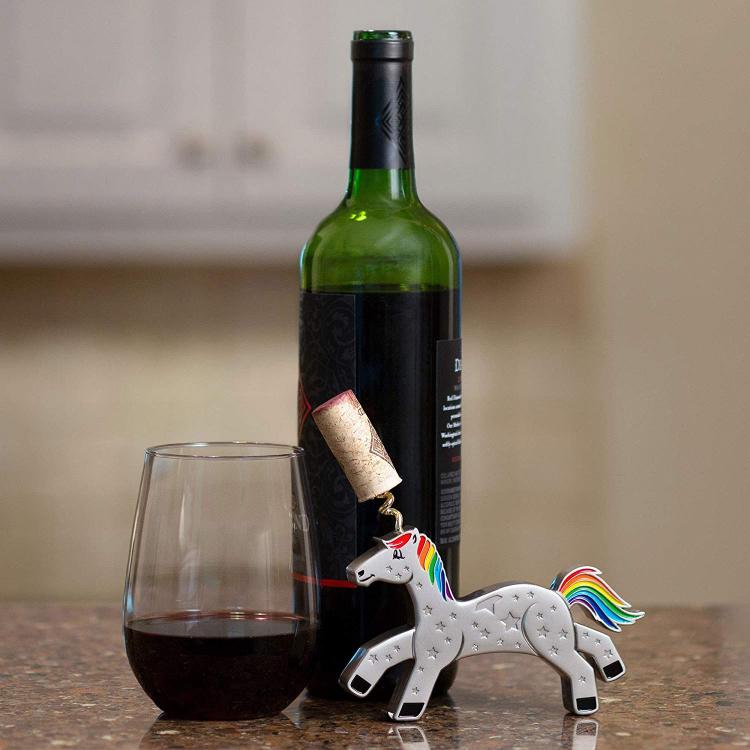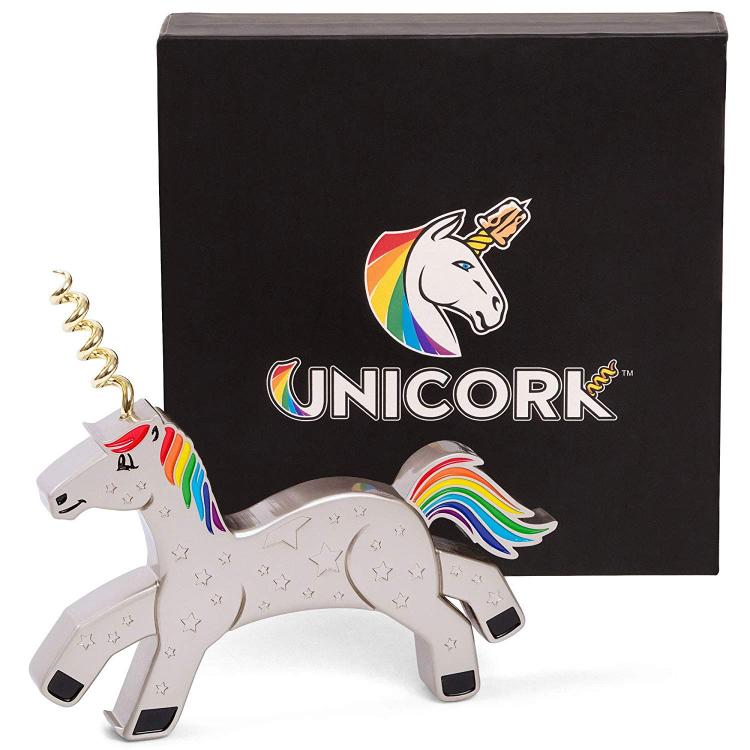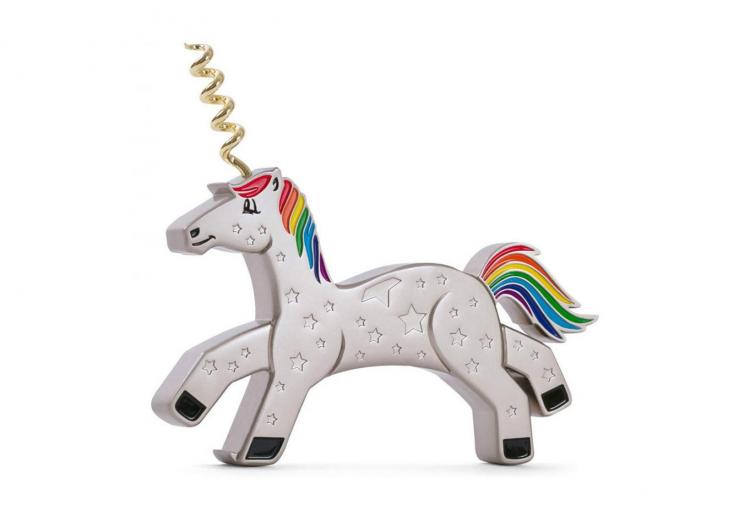 Subscribe To Our YouTube Channel