Electronic Walking Unicorn Toy
By Ryan on 04/30/2019 9:37 AM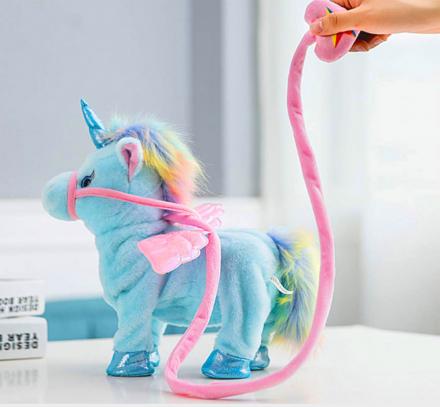 What child hasn't dreamt of having a pet unicorn? Now you can make their wildest wishes come true with this walking, dancing, singing unicorn. This plush, electric unicorn is the perfect pet, and you won't have to clean up after its unicorn poops. Your child will be the envy of every other kid on the playground when they take their unicorn for a walk.
What Can This Unicorn Do?
To get this unicorn to giddy-up, you simply need to press the plush heart at the end of the leash. The unicorn will start walking, but after a short bit it will need to take a dance break. The unicorn will continue to walk and dance- all while signing to you...can any pet do that?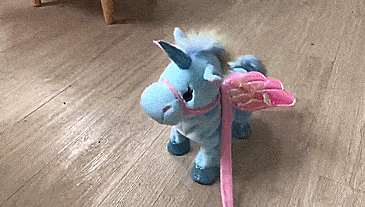 While horses eat hay and narwhals eat squid, this unicorn requires 3 AA batteries (batteries are not included).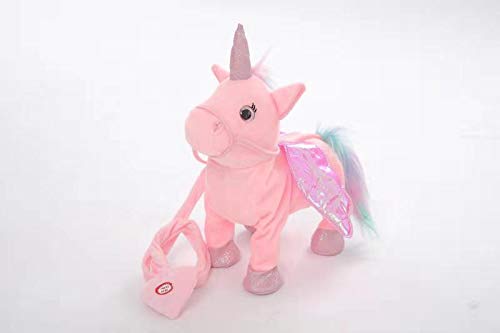 What Do I Get With This Unicorn?
First, you have three color options:
Blue body, hooves and horn with iridescent pink wings
Pink body, hooves and horn with iridescent pink wings
White body with green hooves and horn and iridescent purple wings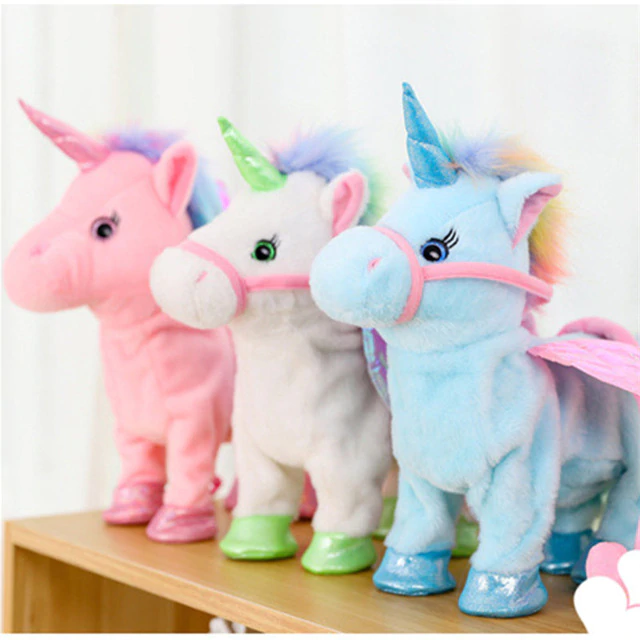 All three unicorns come with rainbow manes and tails and a pink leash that has a plush heart on the end. This heart is actually the power button that gets the unicorn moving and grooving. The heart has a rainbow star painted on one side and a "push here" on the other side.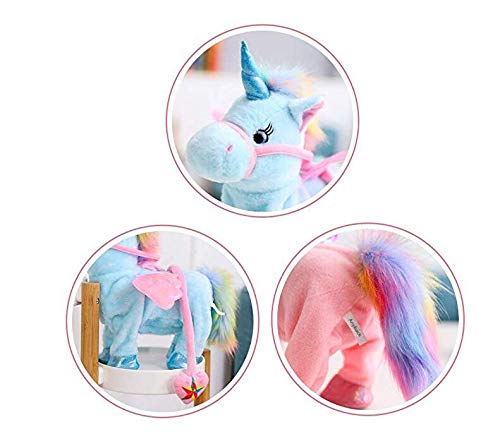 The unicorn is 11.8 x 3.9 x 13.7 inches large and made of high-quality fabric. It is filled with 90% PP cotton.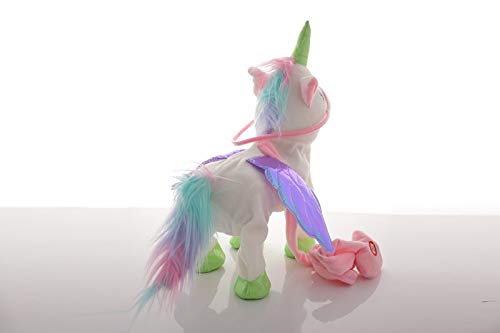 Lastly, you will get hours of fun-filled play time with this plushy, snuggly, dancy unicorn.