Just Text Us When You're Here, No Need To Knock And Get The Dogs Involved Doormat
By Ryan on 02/04/2020 2:11 PM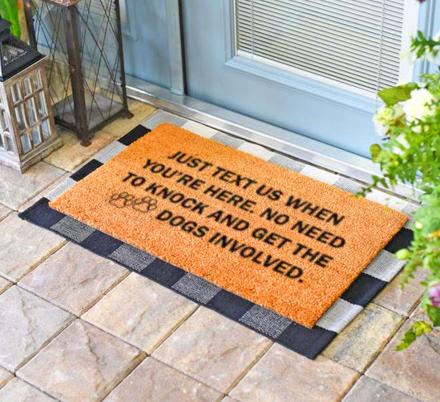 If your house is like mine, chances are you've already disconnected your doorbell chime inside your house and installed a smart doorbell instead. Now, whenever someone rings the doorbell, it chimes my smart phone instead of setting off a bomb of dogs in our house and wakes up every sleeping baby, child, and adult in the tri-county area. Houses without this kind of futuristic technology probably needs a good doormat to explain to guests that there's a better way.
If you haven't already gotten the "No Need To Knock - Dogs Have Alerted Us To Your Presence" doormat, then this one that reads "Just Text Us When You're Here, No Need To Knock And Get The Dogs Involved" might be necessary at your place of residence.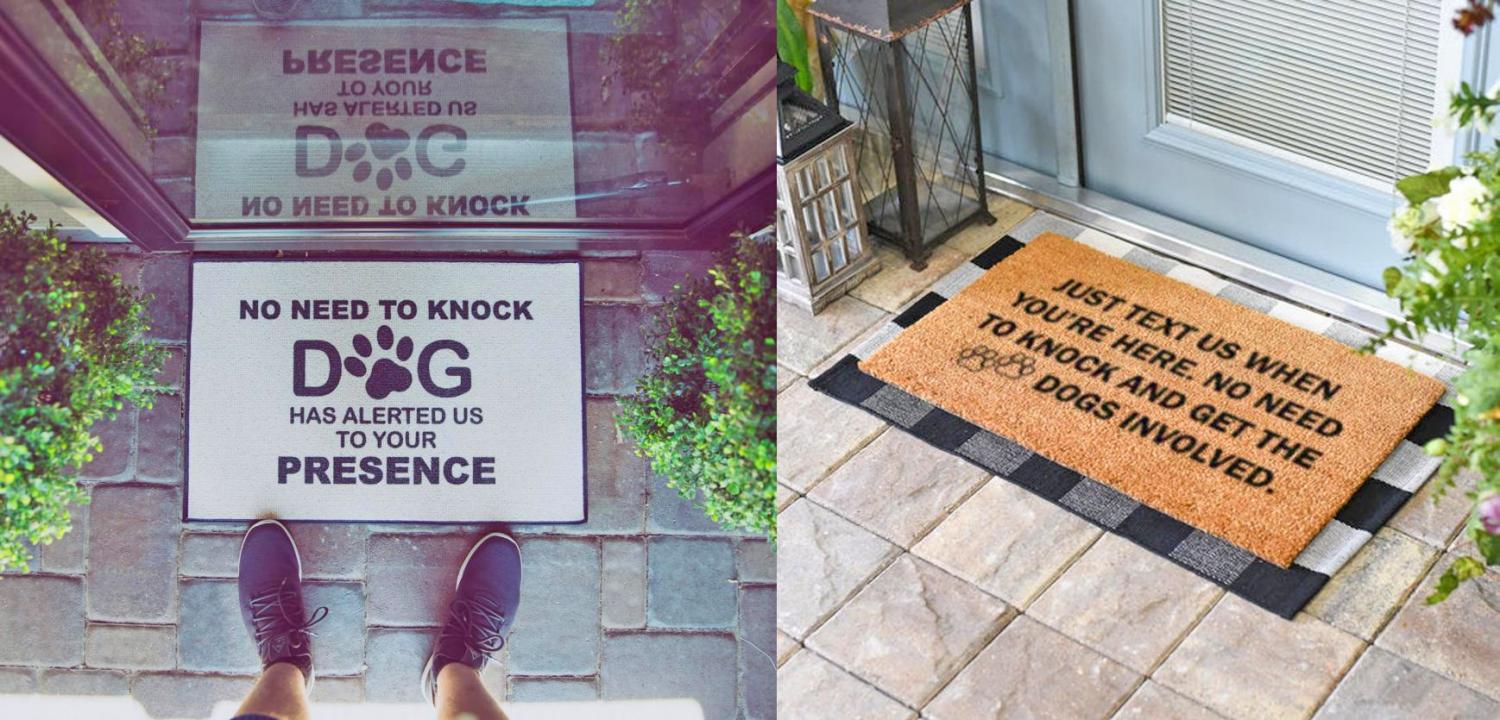 Not only a great way to warn guests as to what's to come if they ding that doorbell, it could also work as a deterrent for burglars as well, as they wouldn't want to get the dogs barking if they're trying to sneak into a home. Granted, if you're dogs are like mine, they've spotted you well before you even got out of your car, and has already alerted the neighborhood of your presence.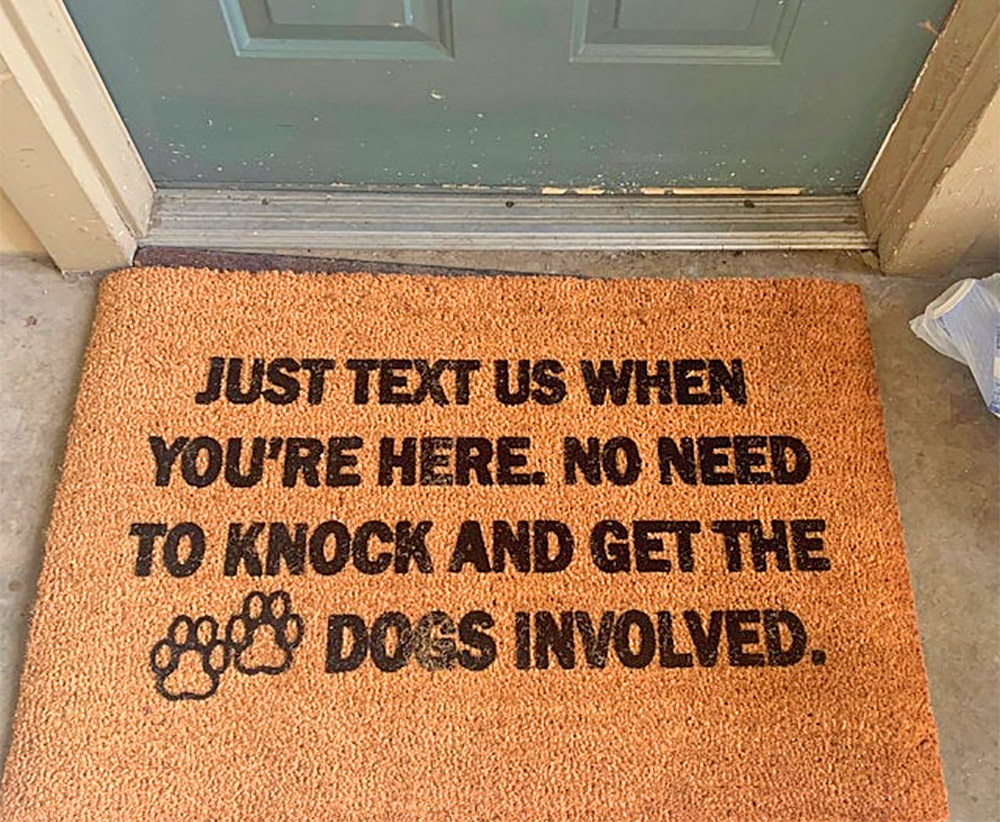 The 'Just Text Us When You're Here, No Need To Get The Dogs Involved' doormat is made using classic natural coir or all-weather dura-coir depending on your preference, it comes in two sizes, including a smaller one that measures 18 x 30 inches, and a larger version that measures 24 x 36 inches.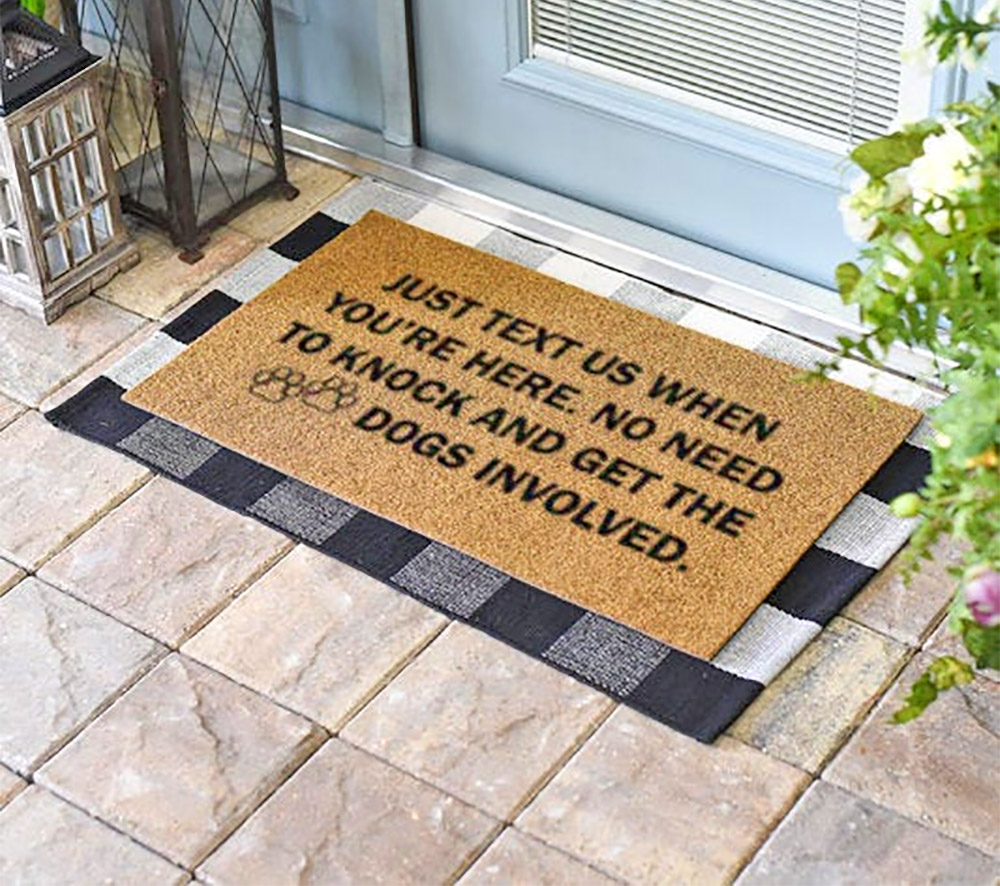 This version of the just text us dog doormat is created and designed by Etsy shop DoormatsDirect, though there's a few different designs of the same text doormat from different Etsy shops, as well as a few Amazon listings.