No Need To Knock, The Dogs Have Alerted Us To Your Presence Doormat
By Ryan on 12/08/2022 10:07 AM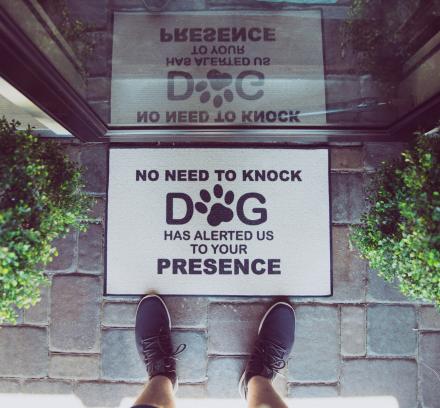 If you live in a household like mine, whenever the doorbell rings, each dog loses their shit beyond belief like they're going to attack whoever rang that bell. But once they come inside, they're greeted with hugs and kisses, and if you let them go too long, they might just lick your face off.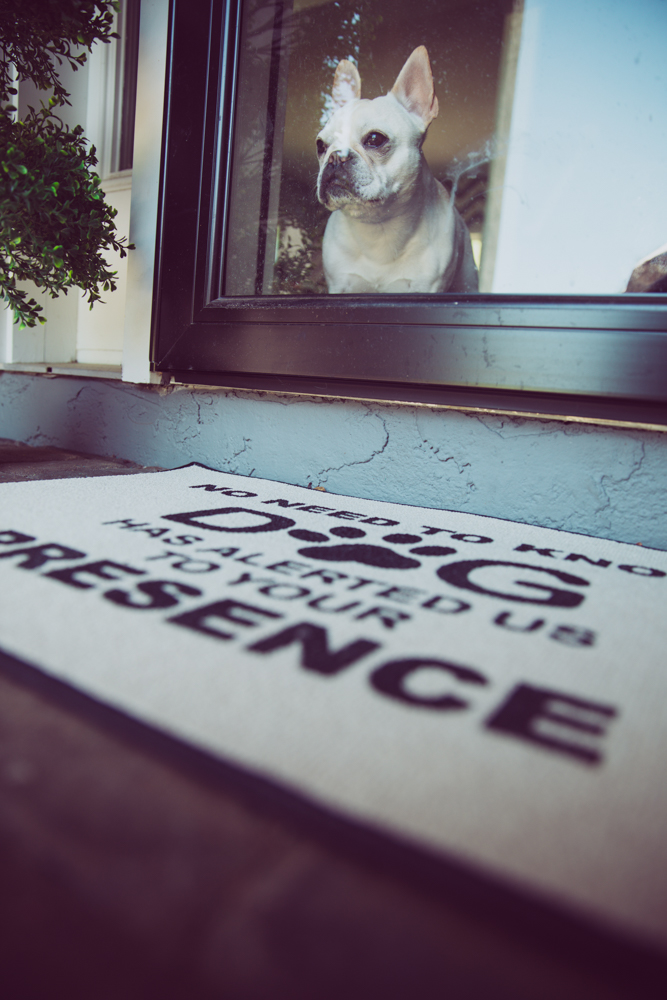 This funny doormat will help explain to newcomers to your home that, because of your investigatory dogs, you've already been made aware of their presence, and there's really no need to for them to knock or ring the doorbell.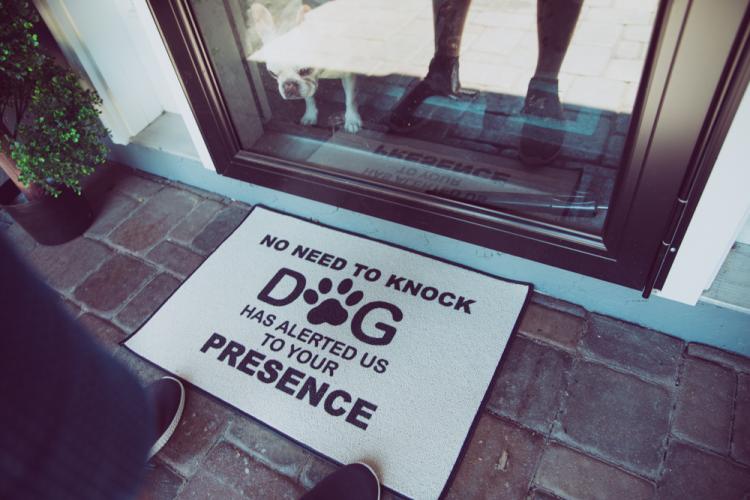 The no need to knock funny dog owner doormat is made from rugged olefin and can easily be hosed off when cleaning is needed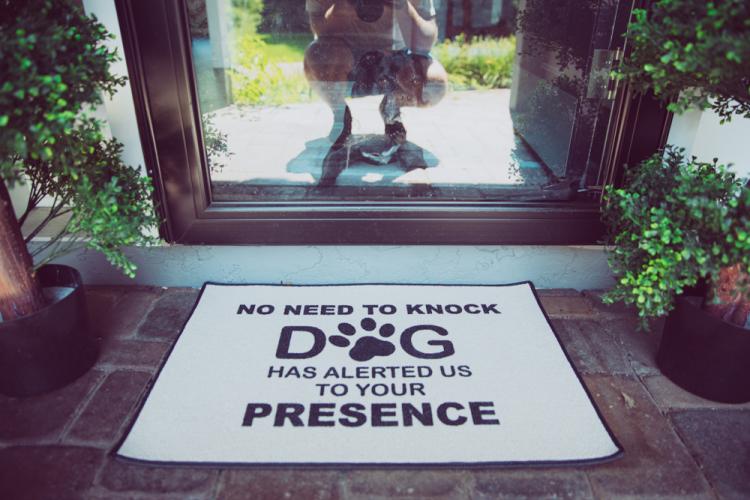 There's a few different sizes of the no need to knock doormat, though most will measure around 27 inches long x 18 inches wide.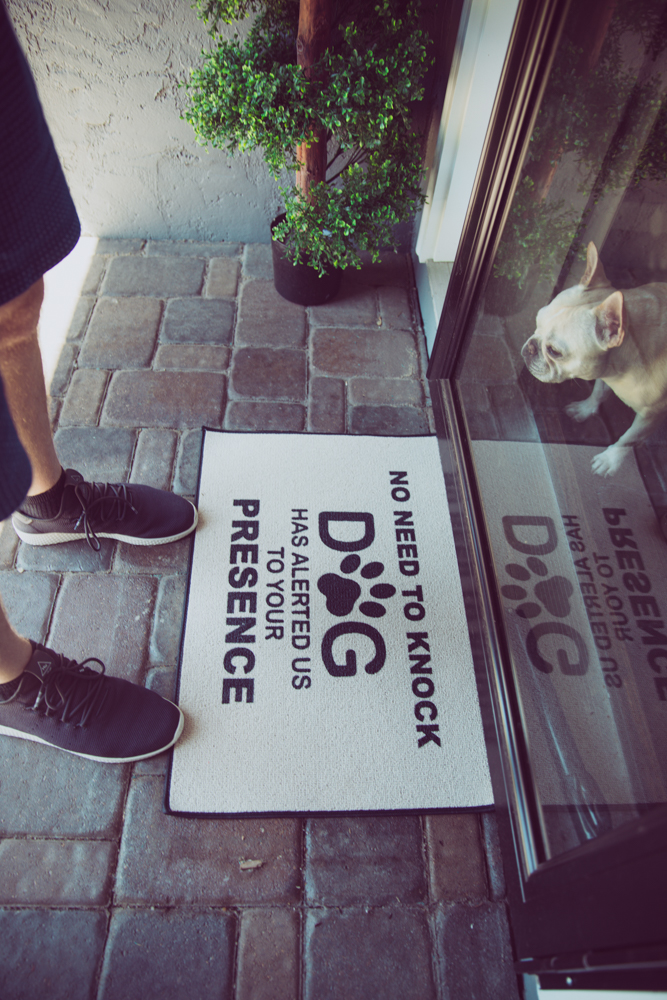 Perfect for use both indoors or outdoors, the no need to knock dog doormat is great for outside your house, or even inside an apartment hallway in front of your apartment or condo door!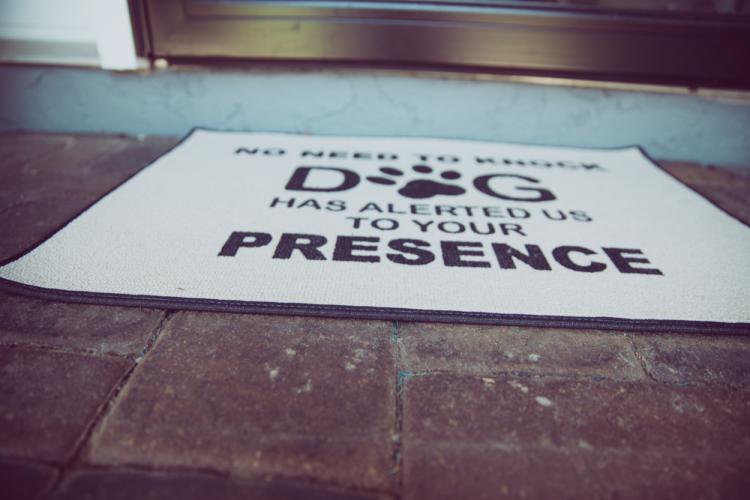 Thought, the version pictured is no longer for sale where it was originally for sale at What On Earth Catalog, there are plenty of other versions available on both Etsy and Amazon.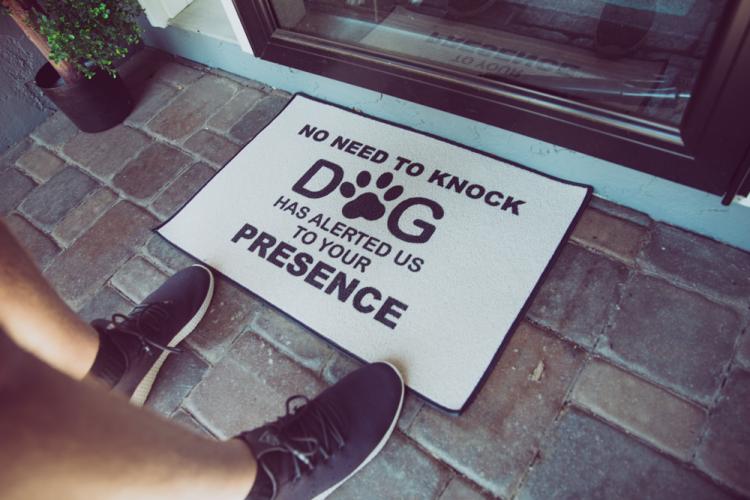 If you're a dog owner or have a loved-on with dogs that will immediately start barking if someone knocks on the door or rings the doorbell, you may need to gift one of these hilarious doormats to them!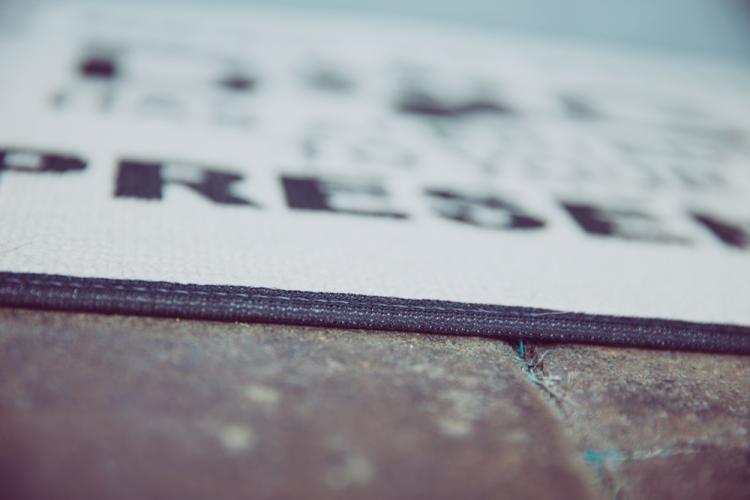 You can snag one of these no need to knock dog doormats from Etsy for anywhere between $15-$50 bucks depending on which version you select...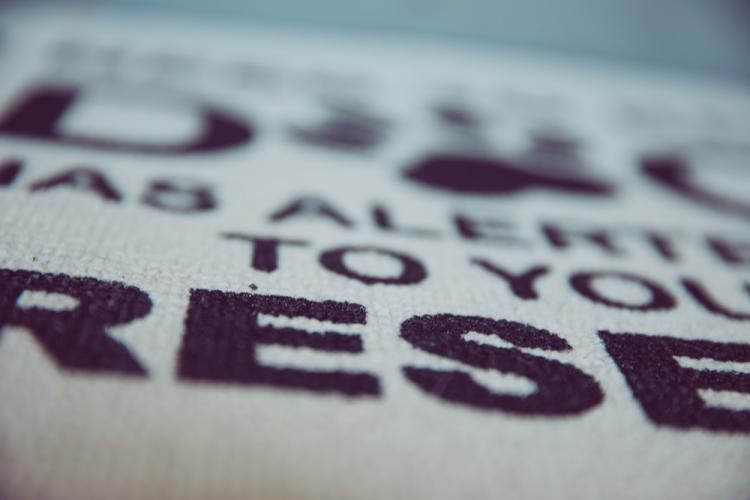 There's also plenty of other versions of the no need to knock dog doormat available on Amazon which range anywhere between $25-$40 bucks!