You Can Get a Giant Giraffe Chandelier Lamp That 's The Same Size as a Young Adult Giraffe
By Ryan on 03/22/2022 8:25 AM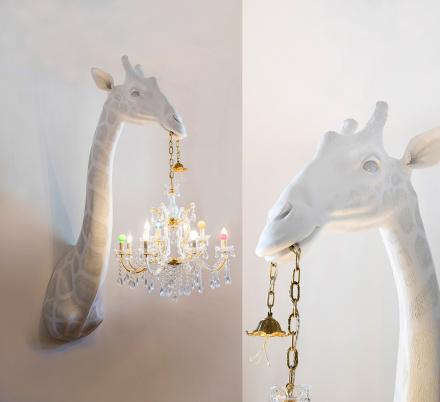 If you have loads of cash that you need to get rid of quickly for tax reasons, legal reasons, or are perhaps getting a divorce soon and you don't want your wife to get half of it, there are plenty of things to do with that money. There's of course the obvious solutions of "giving" that cash to a friend, gambling your cash away, or there's a better solution of buying one of these incredible giraffe chandeliers! Yes, they're absurdly expensive, but what's a little cash that would make your child happy, am I right?!

Sizes: Neck & Head | Fully Body | X-small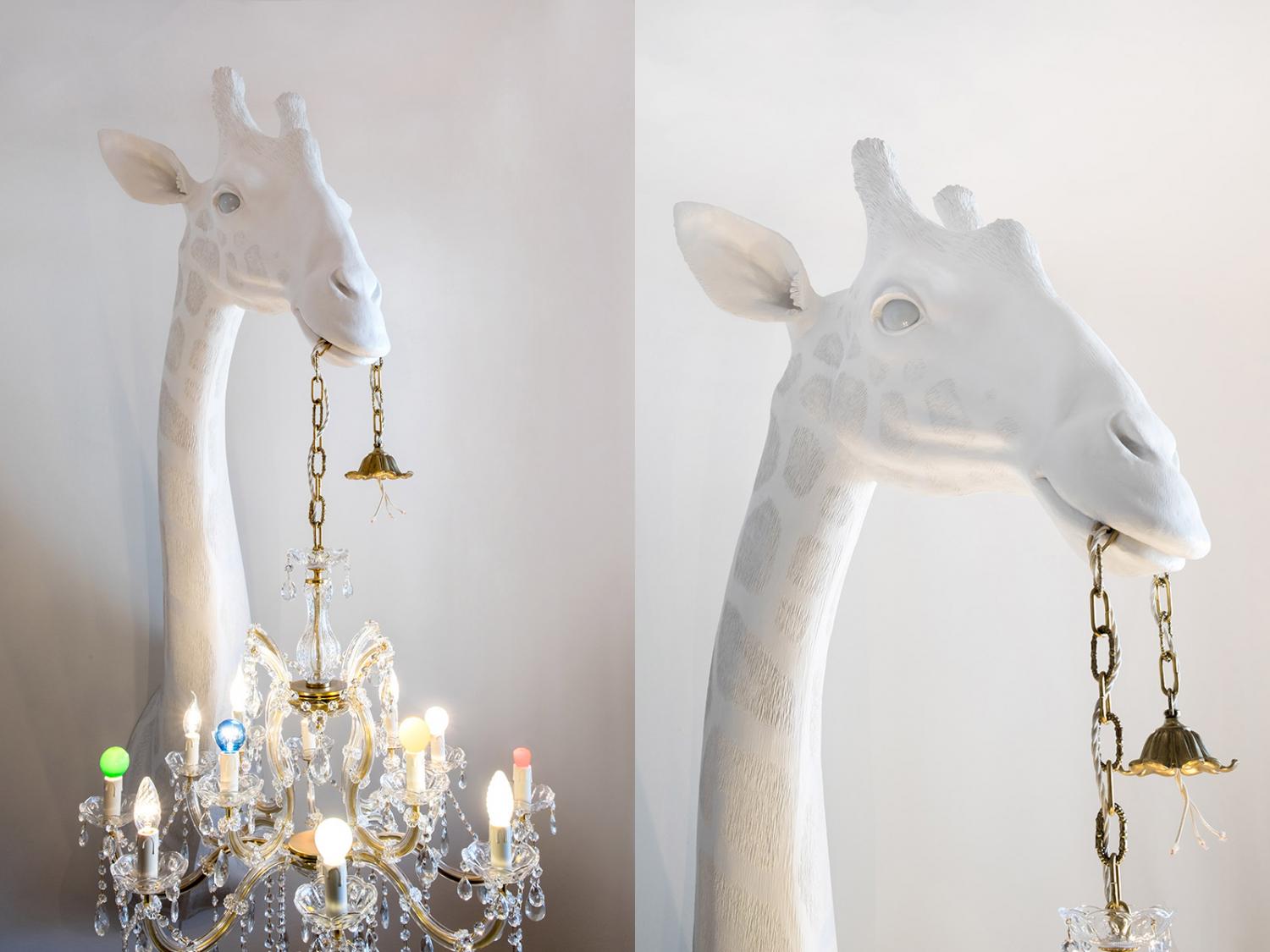 Made with exquisite detail, the unique giraffe chandelier is made to look like an actual giraffe is holding and chewing on a lighted chandelier that they recently broke off from the ceiling, since they can of course easily reach up to the height of most chandeliers.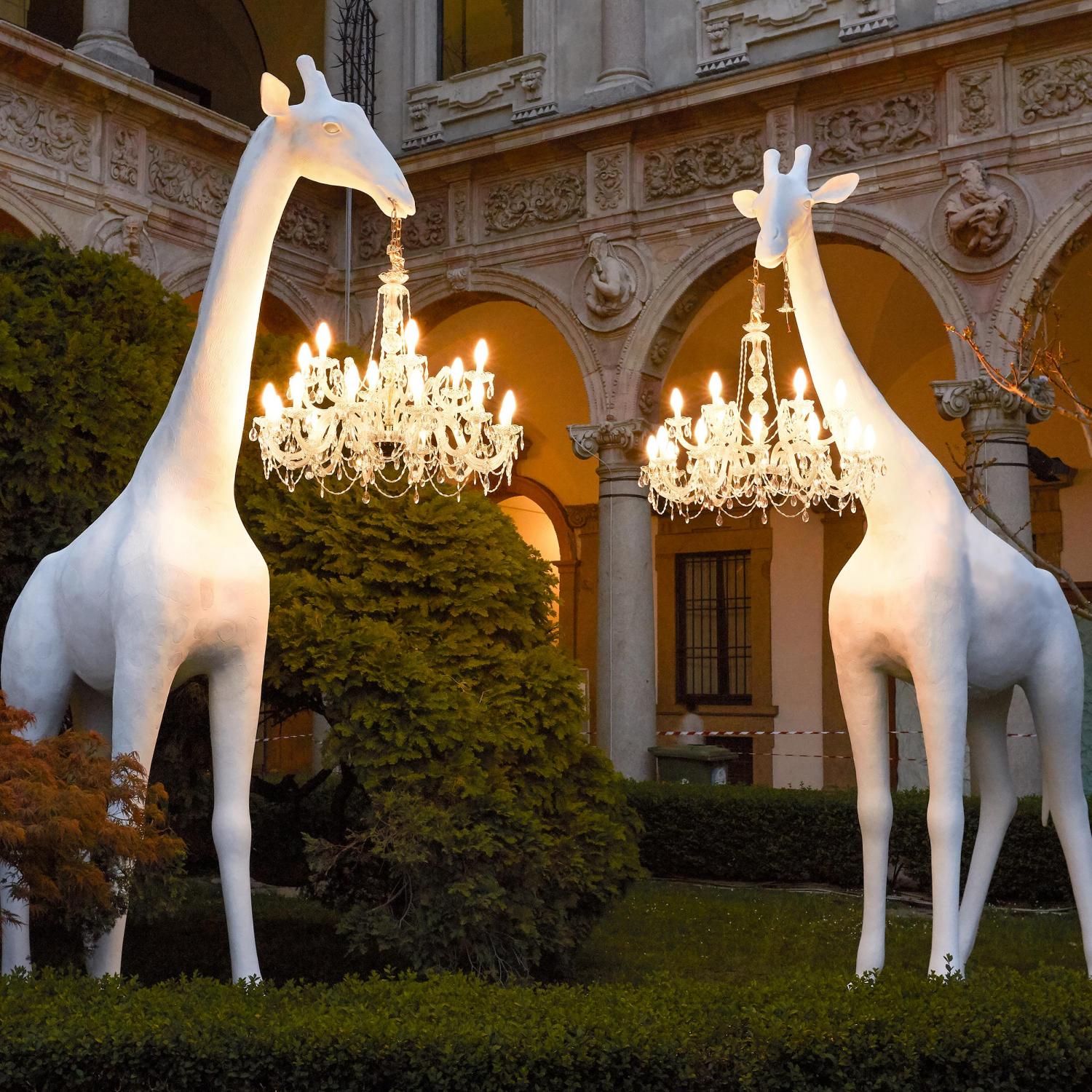 Perhaps the giraffe mistook the chandelier for some tasty leaves, or perhaps he just really loved the design of it and wanted to bring it home.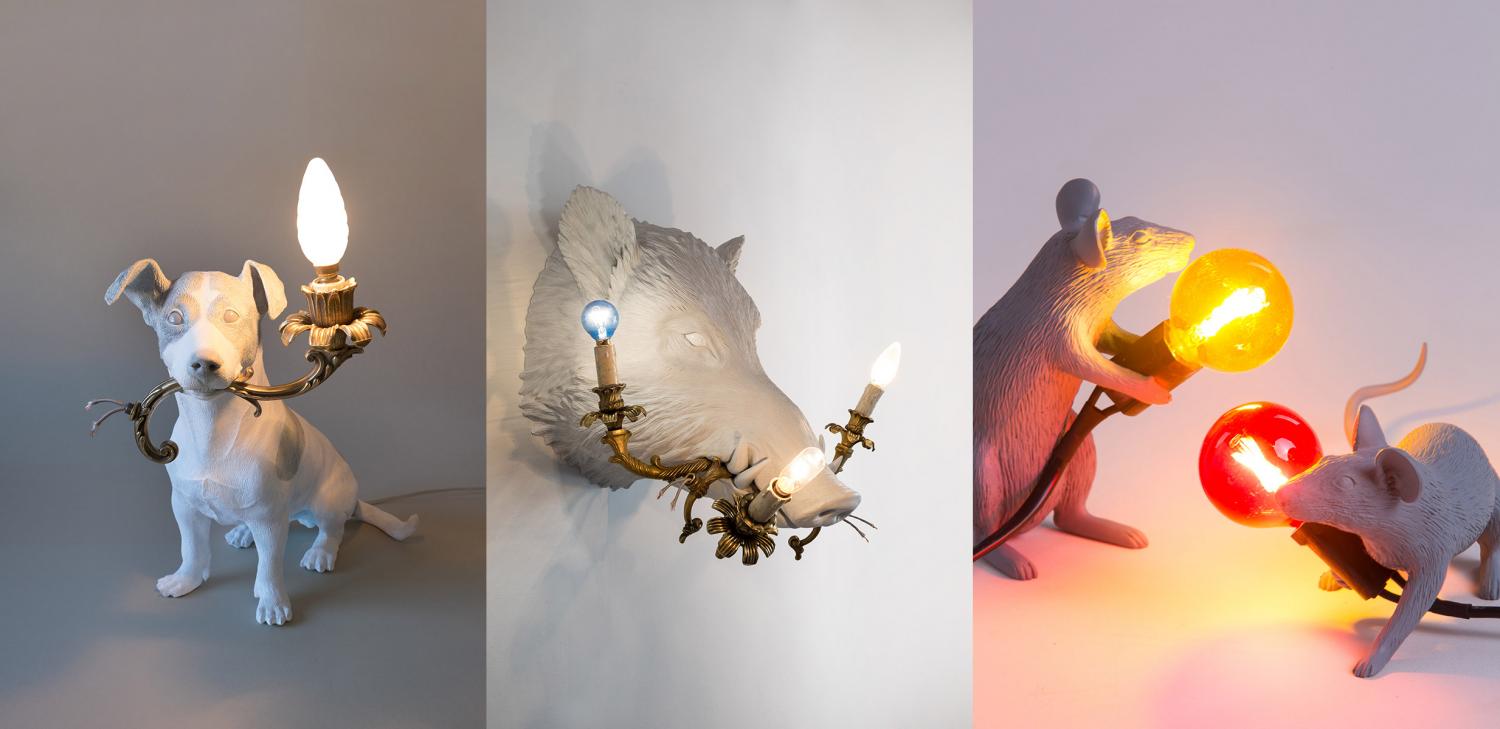 If you though this version of the giraffe chandelier was too much with just the neck poking out from the wall, get ready to be truly appalled. There's actually another version of the giraffe lamp which is the fully body of the giraffe holding a chandelier.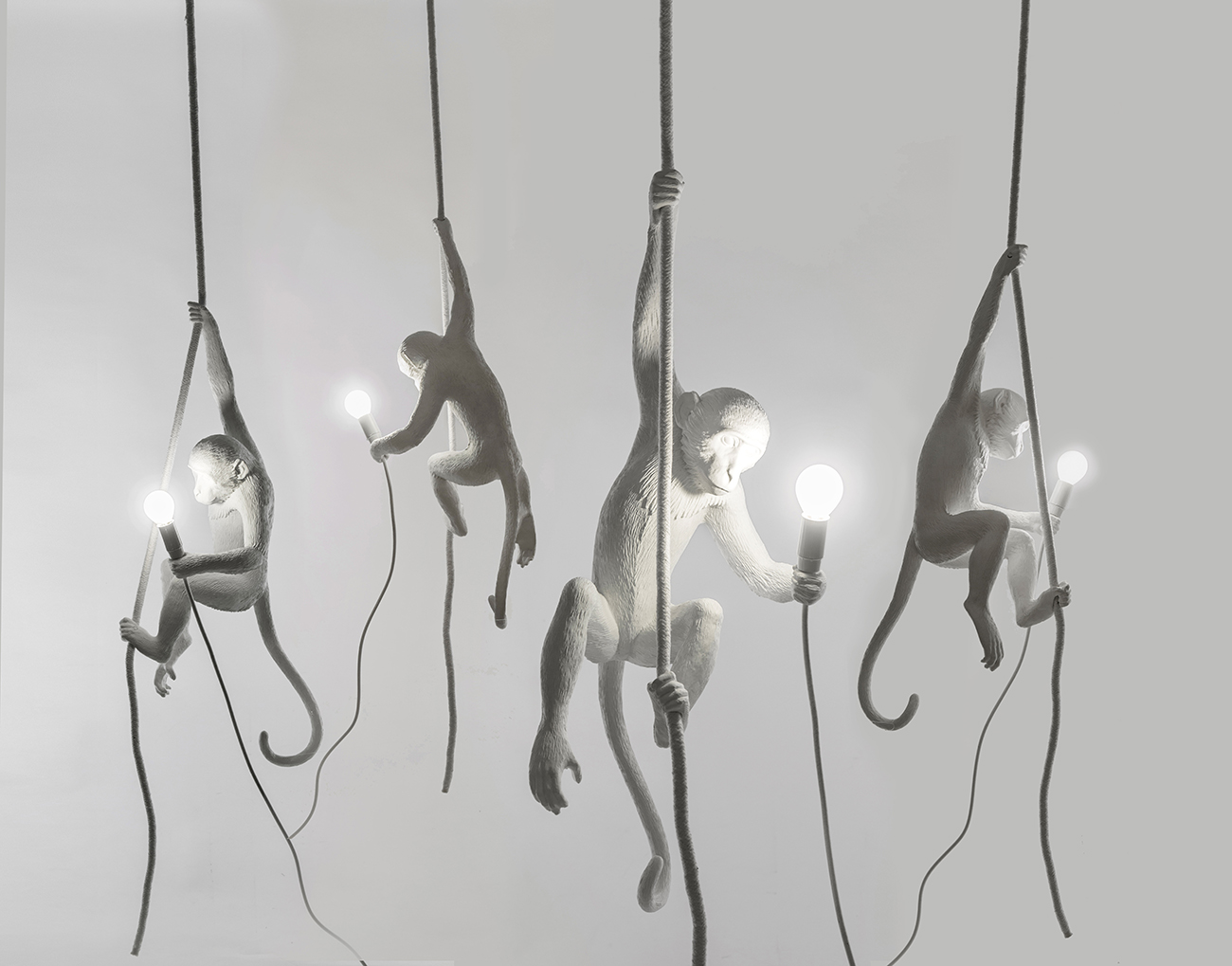 The smaller version with just the neck measures 5.6 feet tall, whereas the fully body giraffe chandelier measures a staggering 13.1 feet tall, which is the same size as an actual young giraffe. Though, you can also take solace in the fact that there's a relatively normal sized x-small version of the giraffe lamp that measures just 39 inches tall.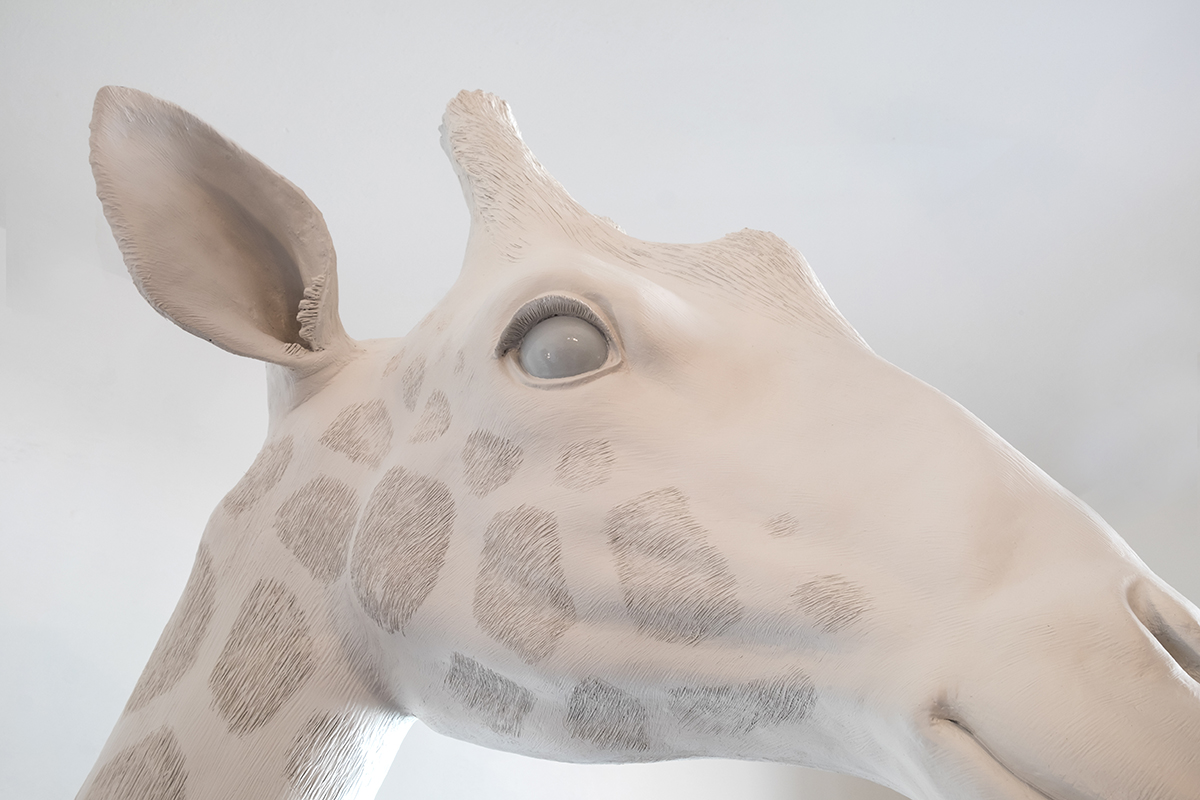 The giraffe chandeliers were designed and created by Italian designer Marcantonio Raimondi Malerba, who's also created similar animal lamps such as various versions of a monkey holding a light-bulb, a dog holding a lamp, a boar holding a lamp, a man holding a light-bulb, a child holding a chandelier, bird lamps, along with a mouse holding a light-bulb.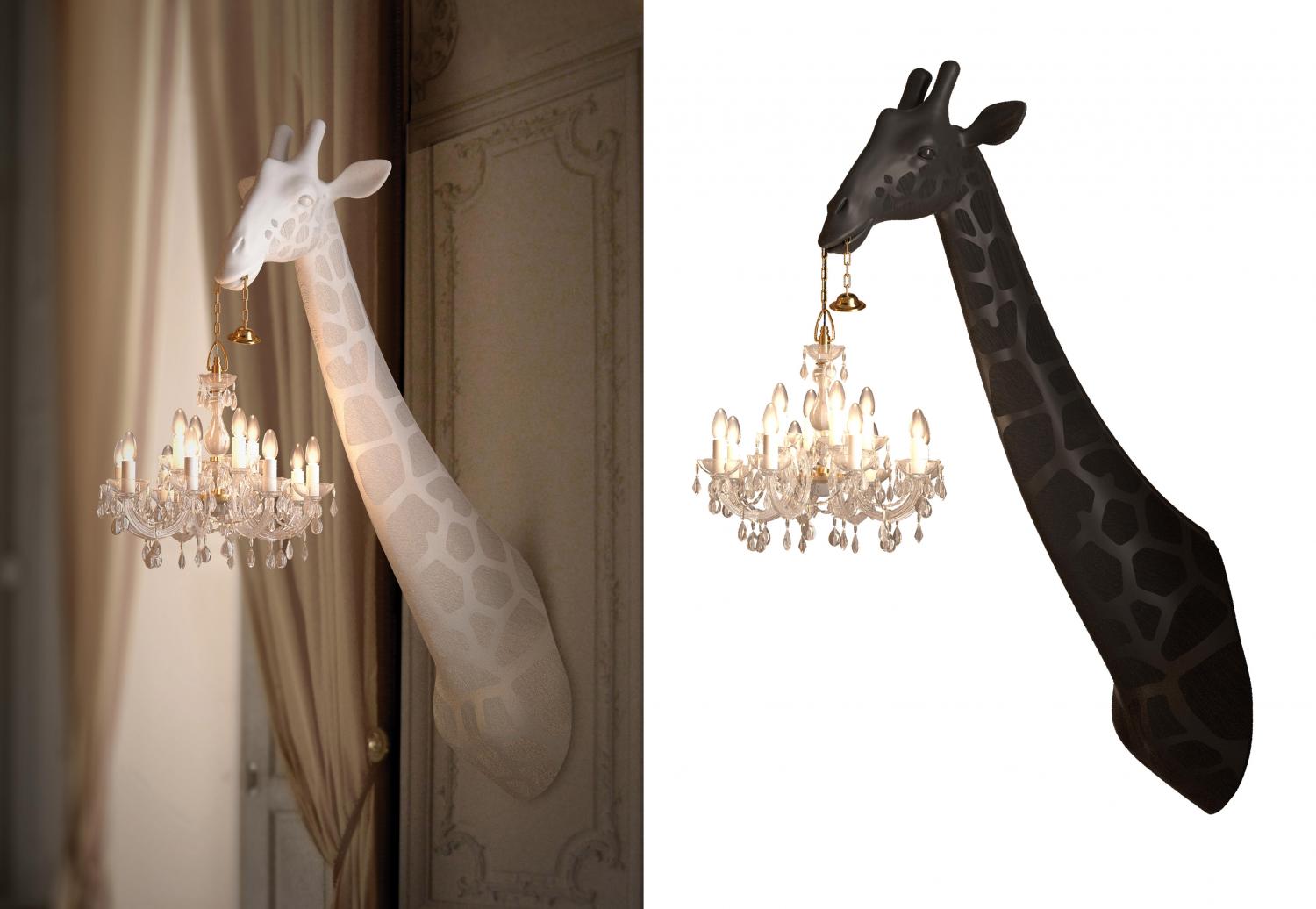 "He loves thinking about his work as a direct continuation of what he used to do when he was a child, playing with everything he finds, and create what his mind imagined. Actually, looking for the aesthetic component and concept, takes ideas from the same sources he created while playing, daydreaming with everything normally surrounds him. He learned from Art how an idea could be elegant, that's why he's always looking for pure concepts and summary."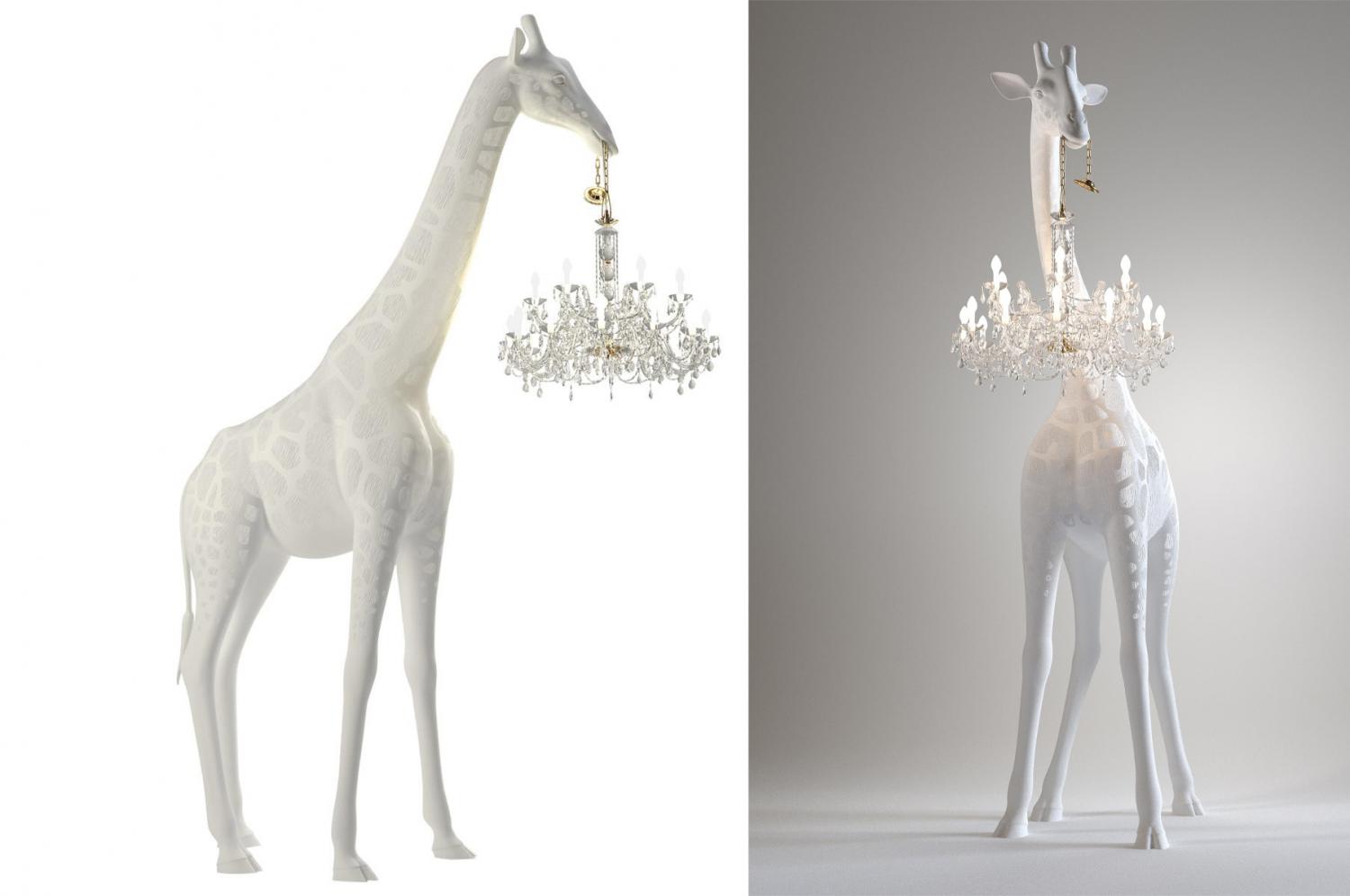 The wall mounted giraffe chandelier lamp is called the "Giraffe in love", and is a new product from the collaboration between artist/designer Marcantonio and Qeeboo, and it depicts the neck and head of a giraffe holding a classic Marie-Therese style chandelier.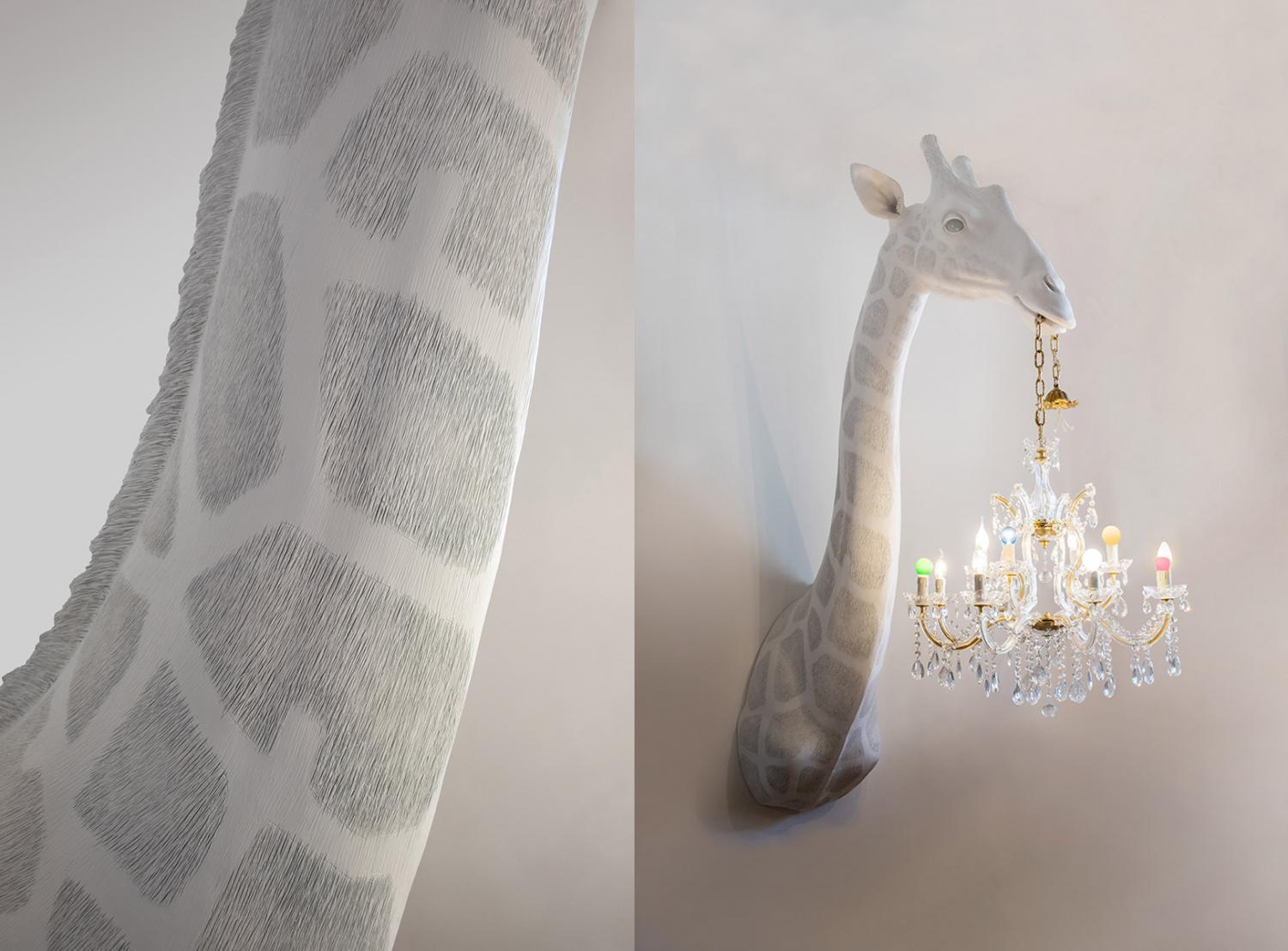 The giraffe comes in either white or black colors to choose from, is made from fiberglass, is designed to look distressed, and each one is custom made, so expect around 3-4 weeks for delivery.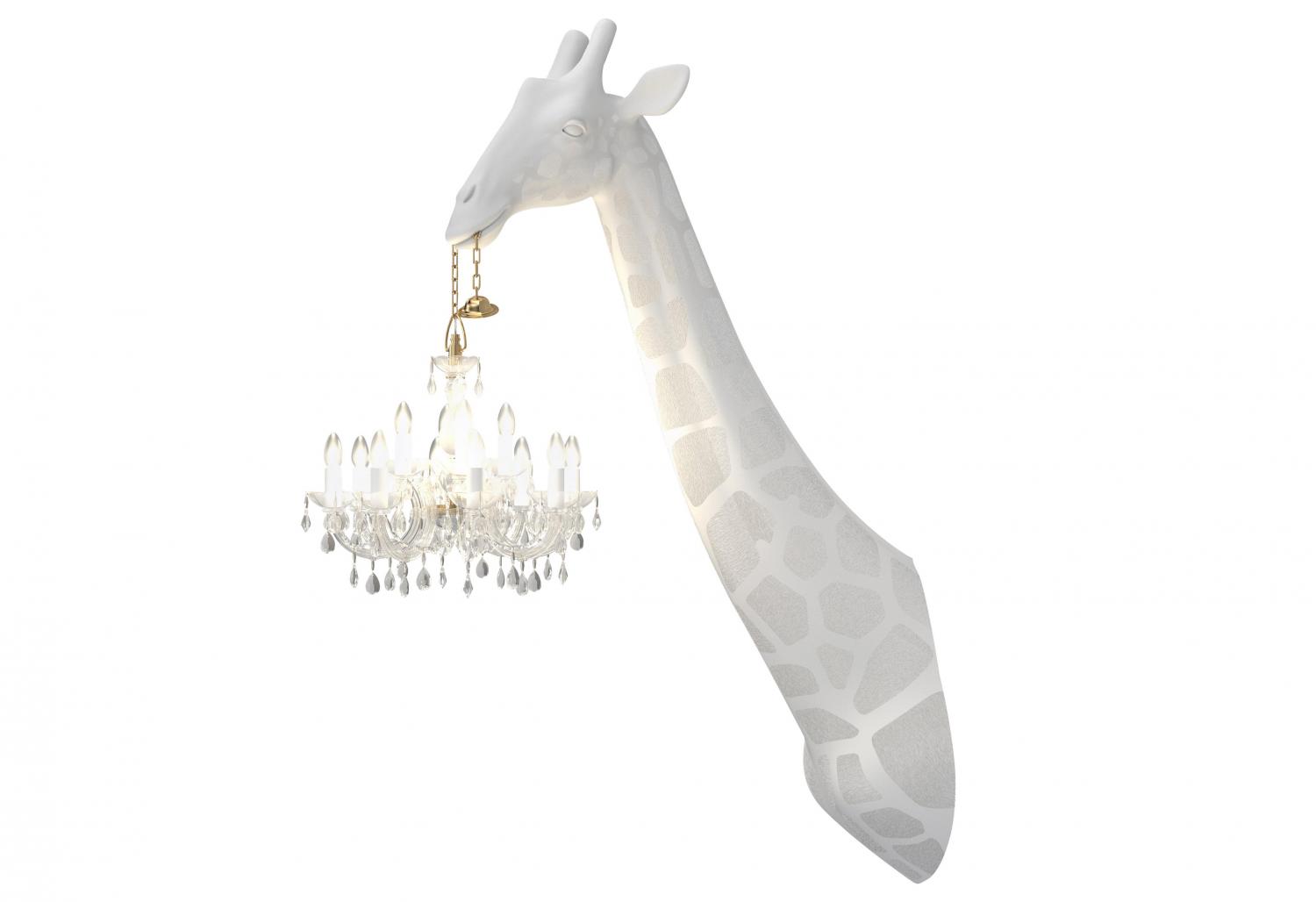 "The giraffe is in love but she does not know it yet because her heart is far from her head and she lives love light-heartedly."