These Roll-Out Wooden Walkways Set Up In Seconds For a Beautiful Backyard Path
By Ryan on 06/18/2020 8:27 AM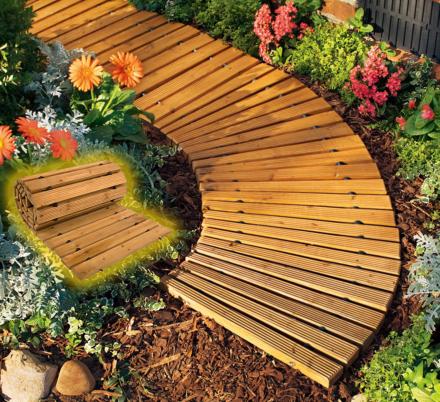 If you love getting new landscaping done in your yard, but aren't looking to shell out thousands for a new stone walkway through your garden or backyard, take solace in the fact that there are cheaper options, and they don't look too bad either. Take for instance this unique roll-out wooden walkway. It's made up of planks of wood and allows you to place it anywhere for a great looking path, that literally sets up in mere seconds. It's a great idea for anyone looking to spice up their yard on the cheap!
Not only is a great way to add a beautiful walkway to your yard, but it also works great to just cover up unsightly spots in your yard, or spots that often get muddy or wet from retaining rain water. It's made up of semi-flexible boards that conform to the shape of the ground, and blends in great with any landscaping you already have.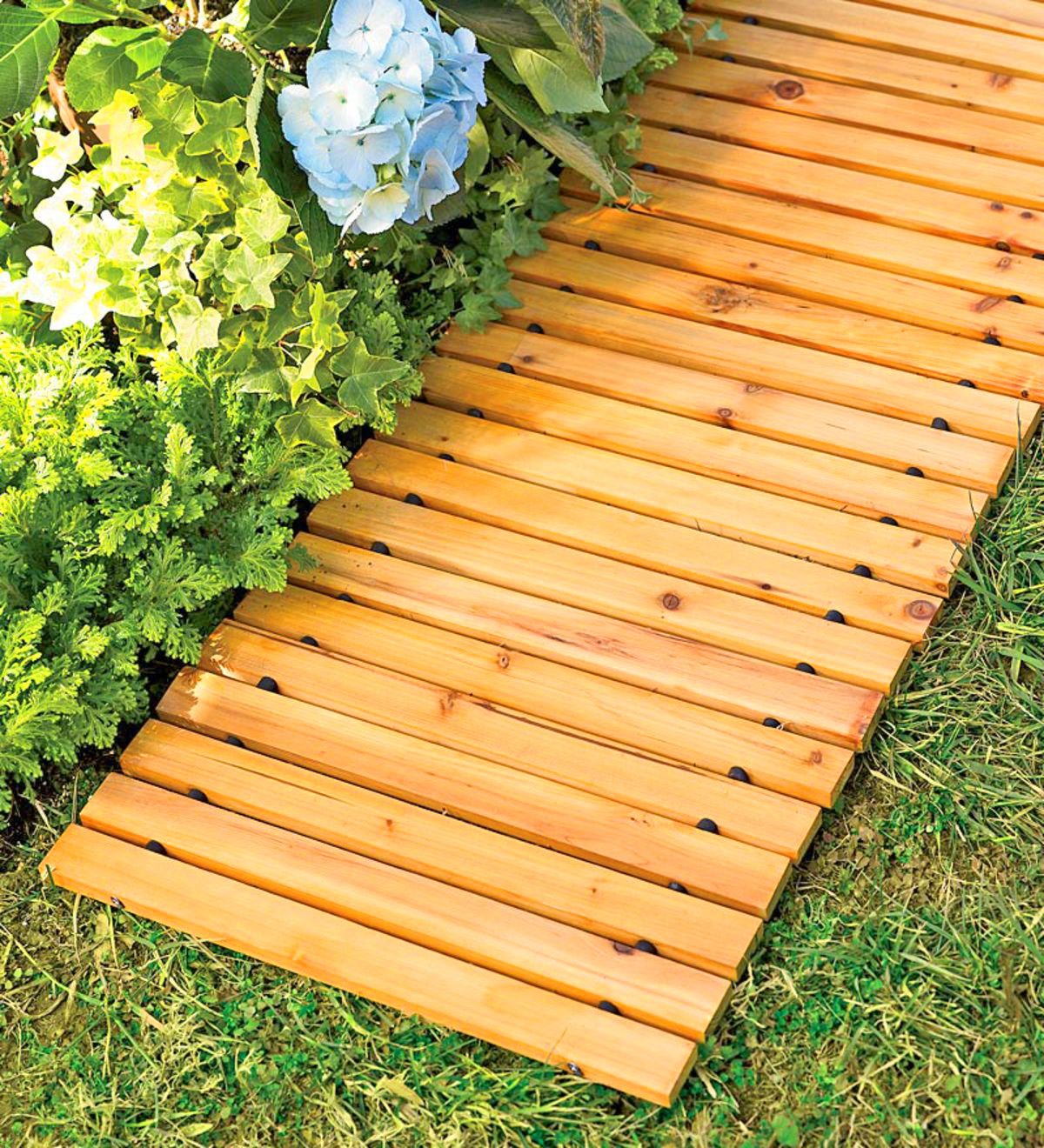 The roll-out wooden walkways consist of 3 different parts that you can get to create close to any length and shape of walkway that you like. There's a straight 6 foot version along with a longer straight 8 foot version, and then there's a curved 4 foot version which allows you to go around corners and make turns in your pathway. You can then connect any number of these together to create a beautiful winding path through your yard or garden.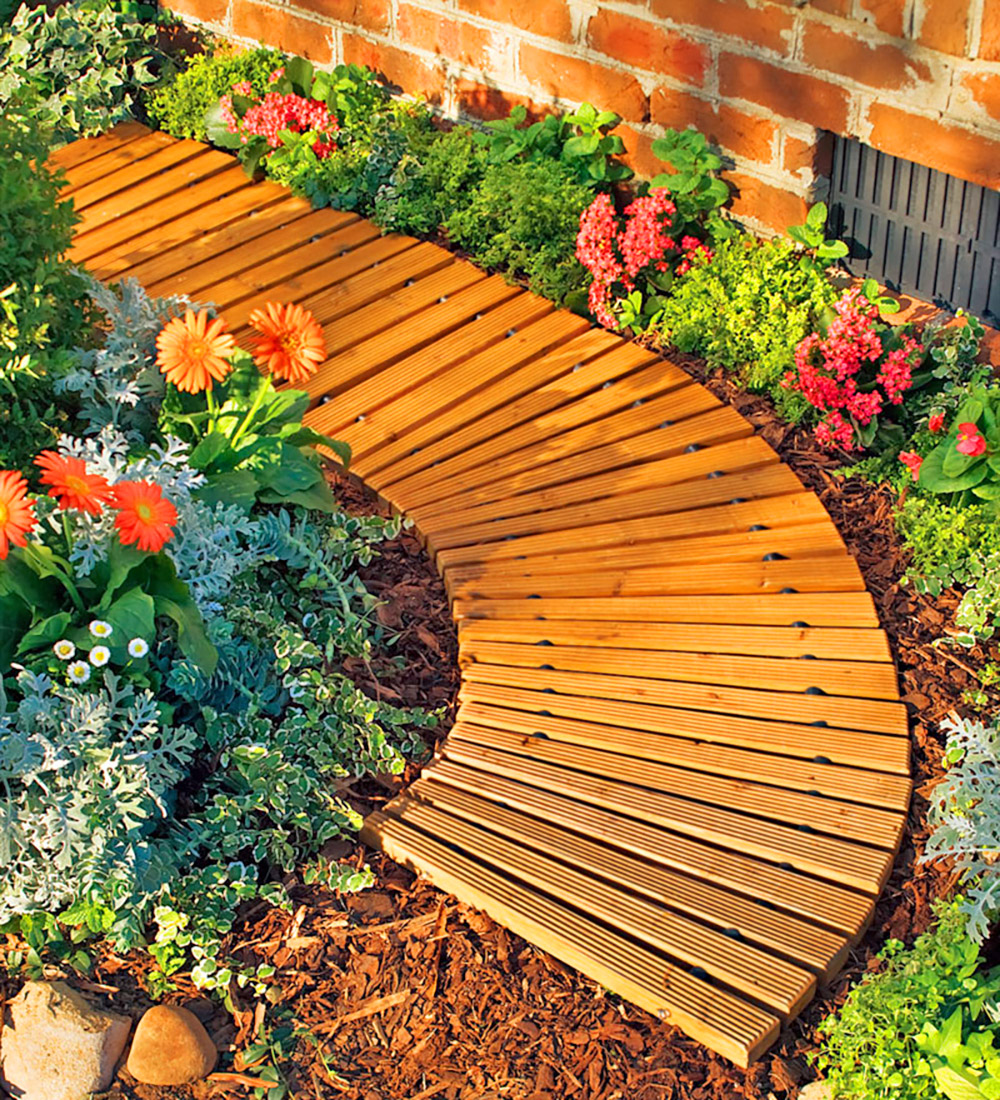 Use one or more to create an attractive footpath anywhere. Flexible walkway conforms to the ground and blends in beautifully with your landscape.
The roll-out wooden pathway is made from weather-resistant hardwood planks which are joined together with wire and rubber spacers. The unique portable walkway is easily cleaned by using a hose, and makes for a perfect addition to any home, beach house, lake house, mountain cabin, and more.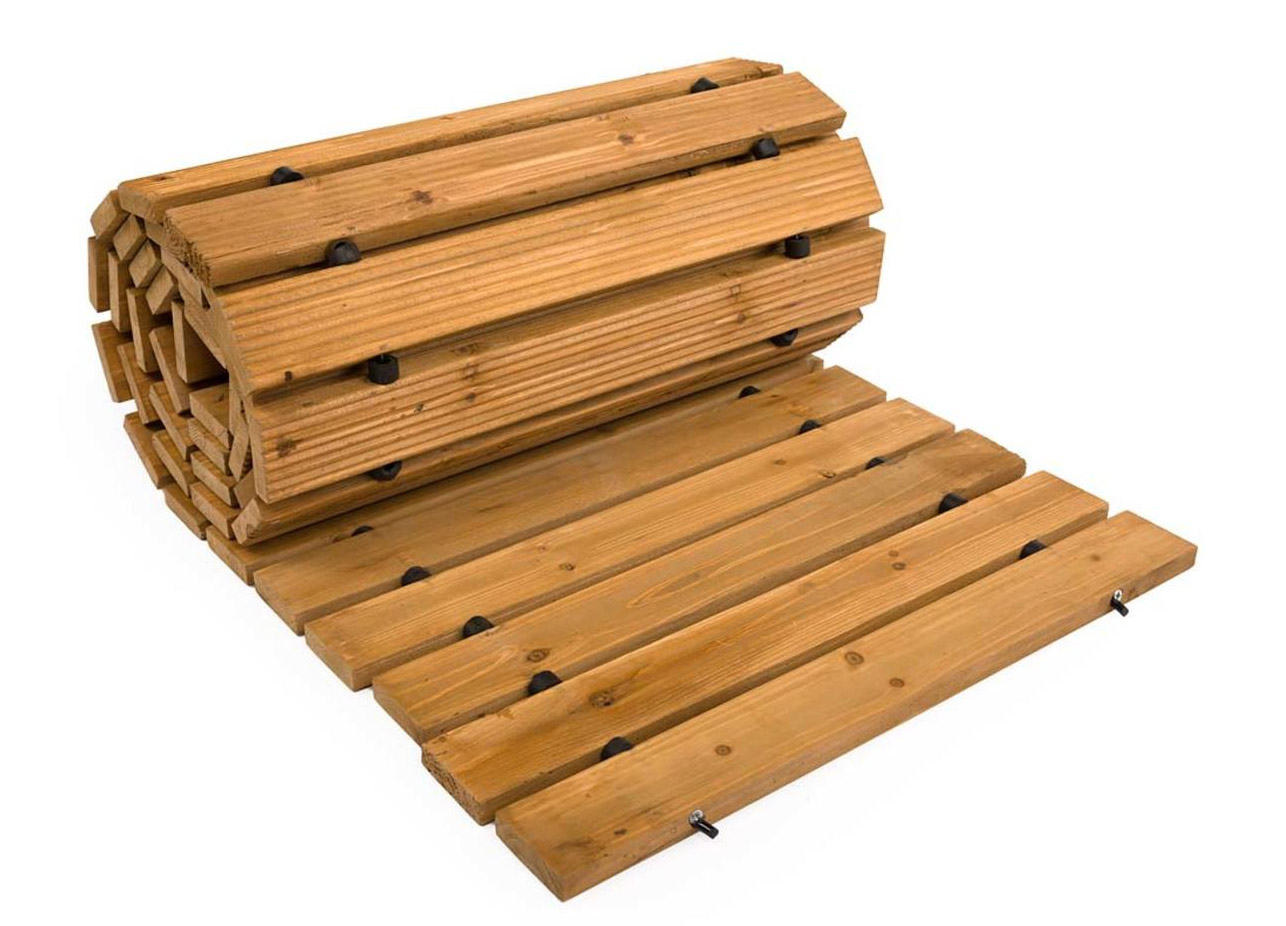 "With unlimited ways to use this essential pathway, it is the picture of convenience. Try it in your veggie garden for a clean path that will also help keep weeds down; or use it on a low-lying landscape area that's always damp; roll it out by your water spigot and you'll reduce excess splatter; you can even use it indoors in your basement or garage to elevate storage boxes or totes off the floor."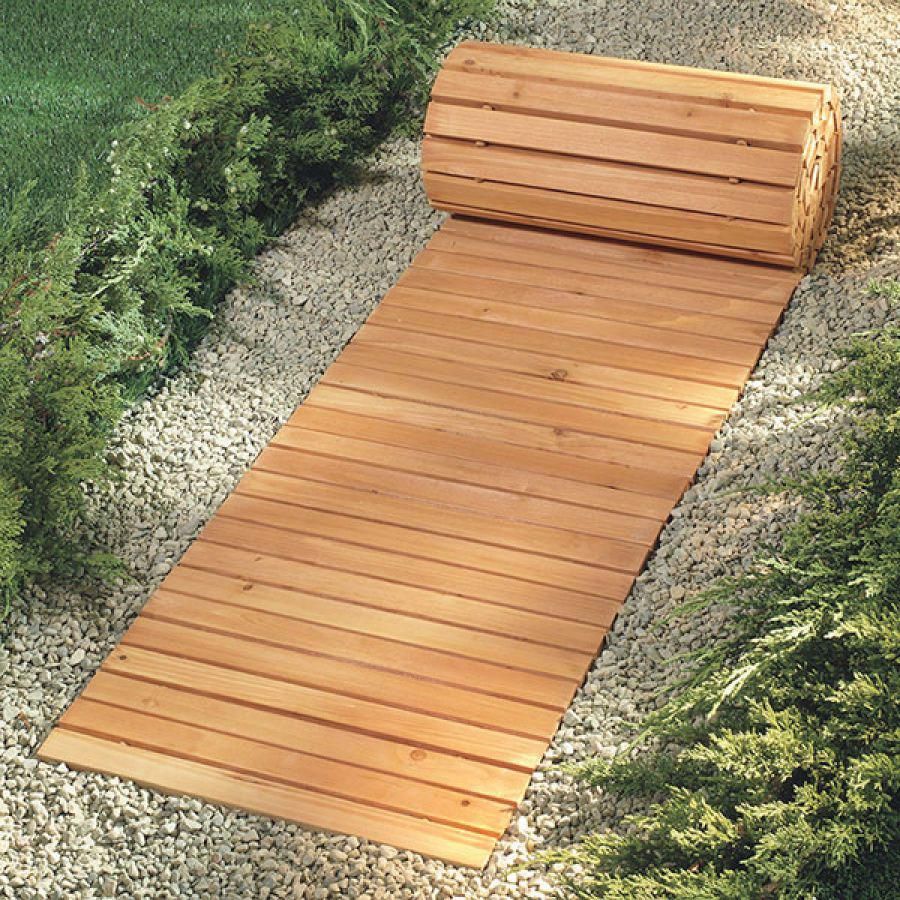 There's also a little bridge that you can add to your pathway to go over a river rock drainage or a very small stream of water. You can find it here on Amazon.