These Realistic Rubber Dinosaur Hand Puppets Are Perfect For Dino Loving Kids
By Ryan on 01/06/2021 3:28 PM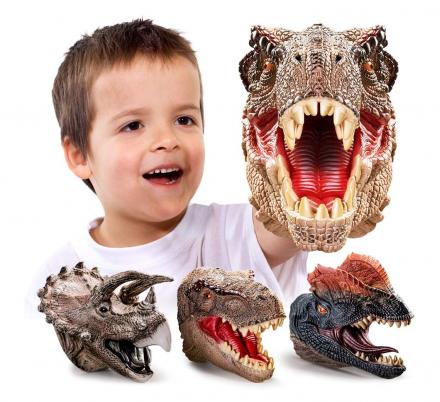 It's no surprise so many kids are interested in dinosaurs - from the average person's perspective, dinosaurs essentially seem like giant, menacing, lizard-like beasts, making them the perfect toy for the young role-playing mind. And there's nothing better for your kids than realistic toys to help them get the most out of playtime.
Now, you can help your dino-lovers enter the Jurassic period with realistic dinosaur hand puppets! Give the perfect party gift with dinosaur puppet toys, which can be taken anywhere, and used for any child's education, imagination, playtime with friends, or just on their own.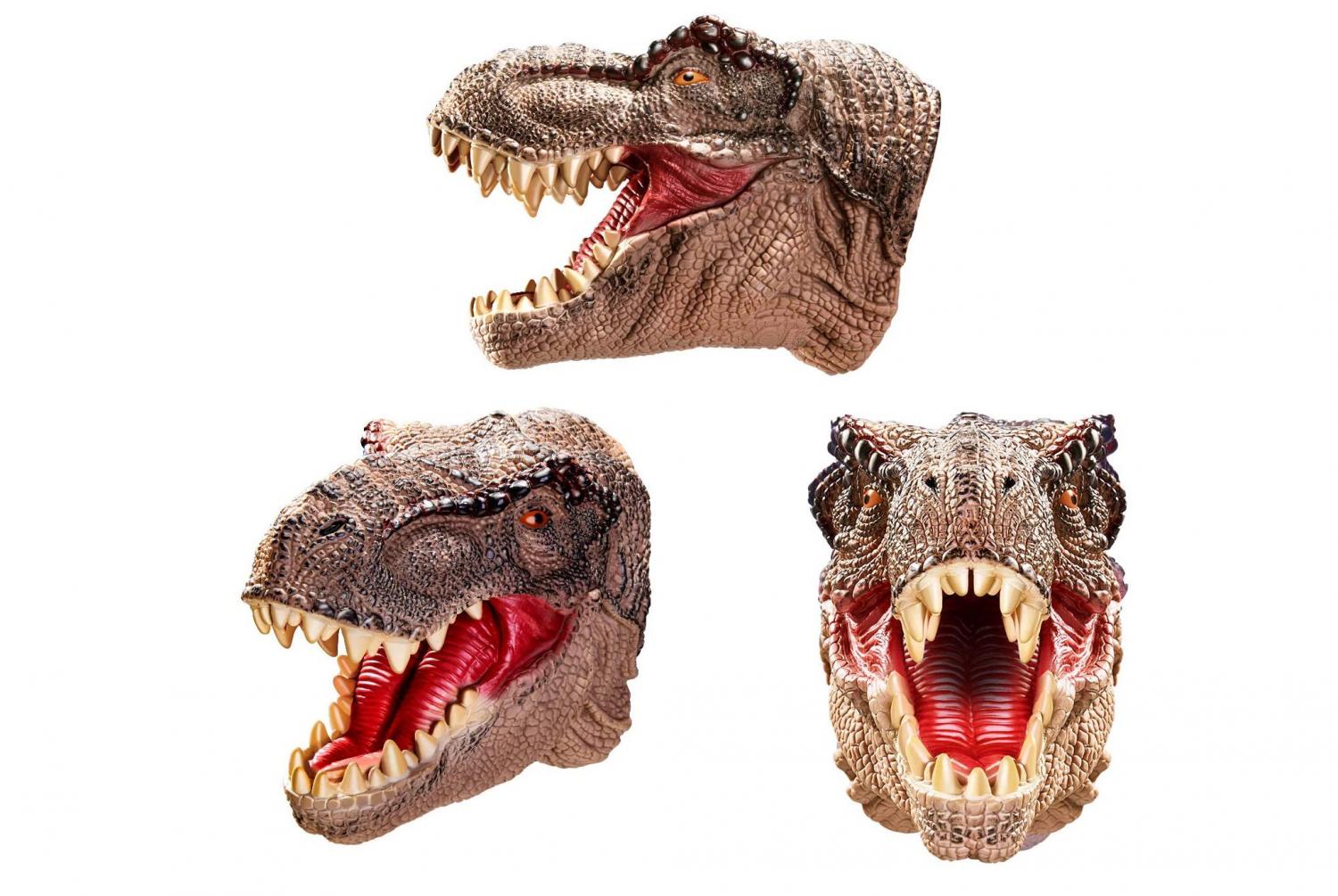 These dinosaur puppets come in a three-pack, including one Tyrannosaurus Rex hand puppet, one Dilophosaurus hand puppet, and one Triceratops hand puppet, all of which can fit comfortably over the hands of children and most adults. Made for humans, each dinosaur puppet in the pack depicts just the head of the given dino species. However, if you happened to be looking for T-Rex hand puppets for your chicken, those are out there too.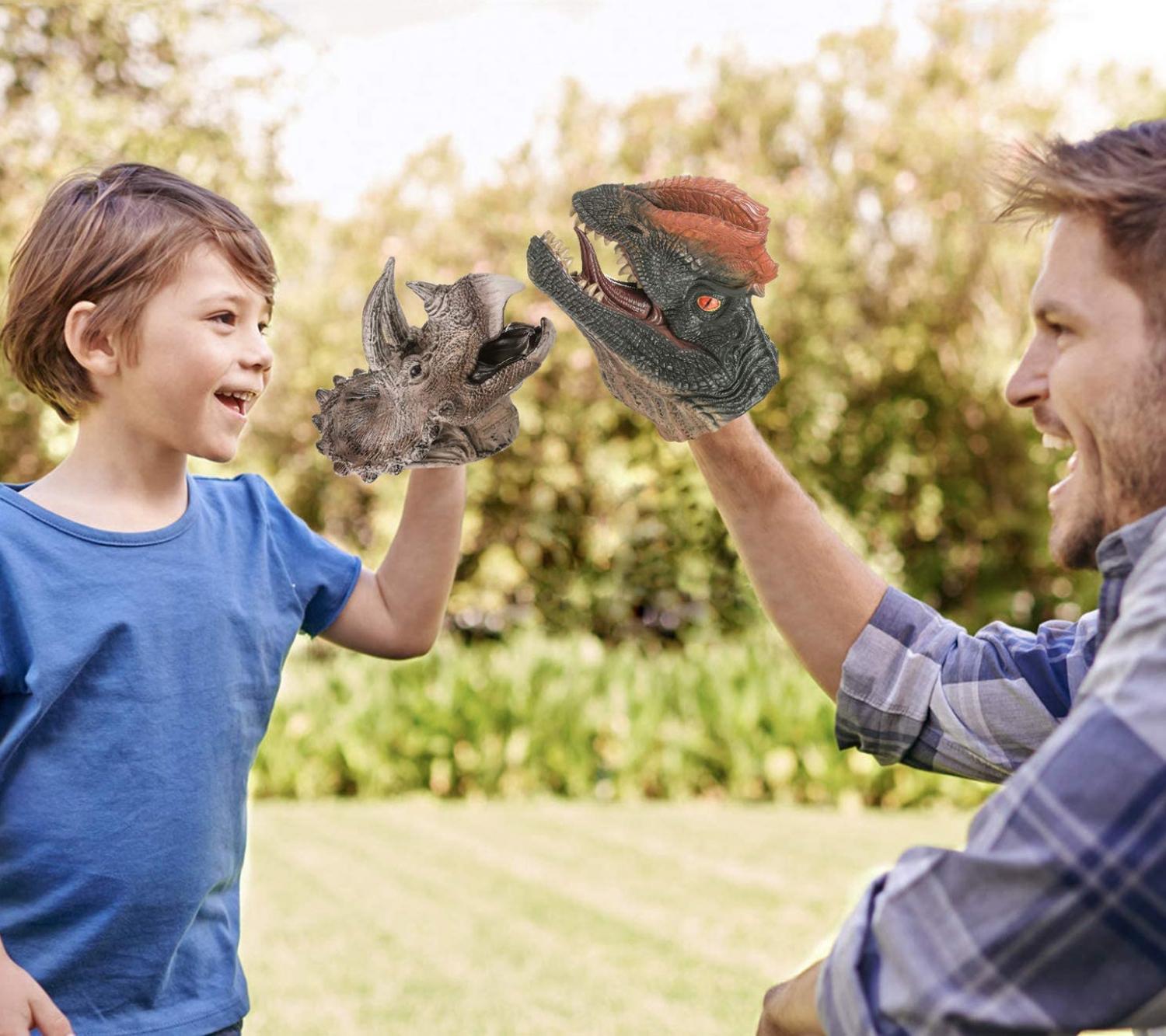 On the inside of the rubber dinosaur puppets, the precisely-cut interior leaves the hand with a non-sticky feeling, according to the makers of the dinosaur hand puppets, Geyiie. The T-Rex puppet is 8.07 by 6.3 inches, while the Triceratops puppet is 6.3 by 7.28 inches. On the other hand (no pun intended), the Dilophosaurus puppet is the largest of the three dinosaur hand puppets, at 8.07 by 7.08 inches.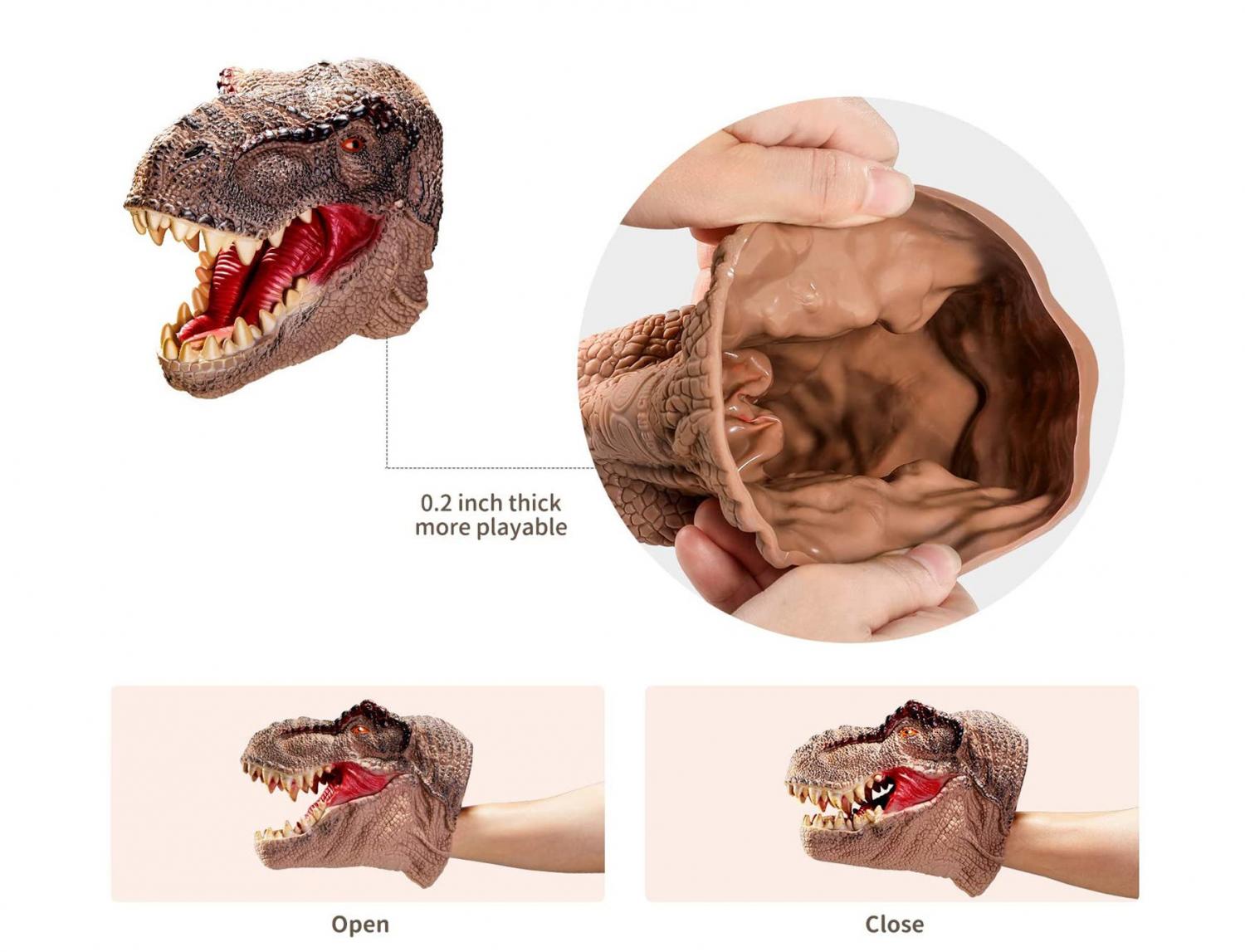 These dinosaur puppet toys are a soft rubber dinosaur set with completely realistic features. Tumultuous as the scales may look, and sharp as the teeth may seem, both are completely soft to the touch.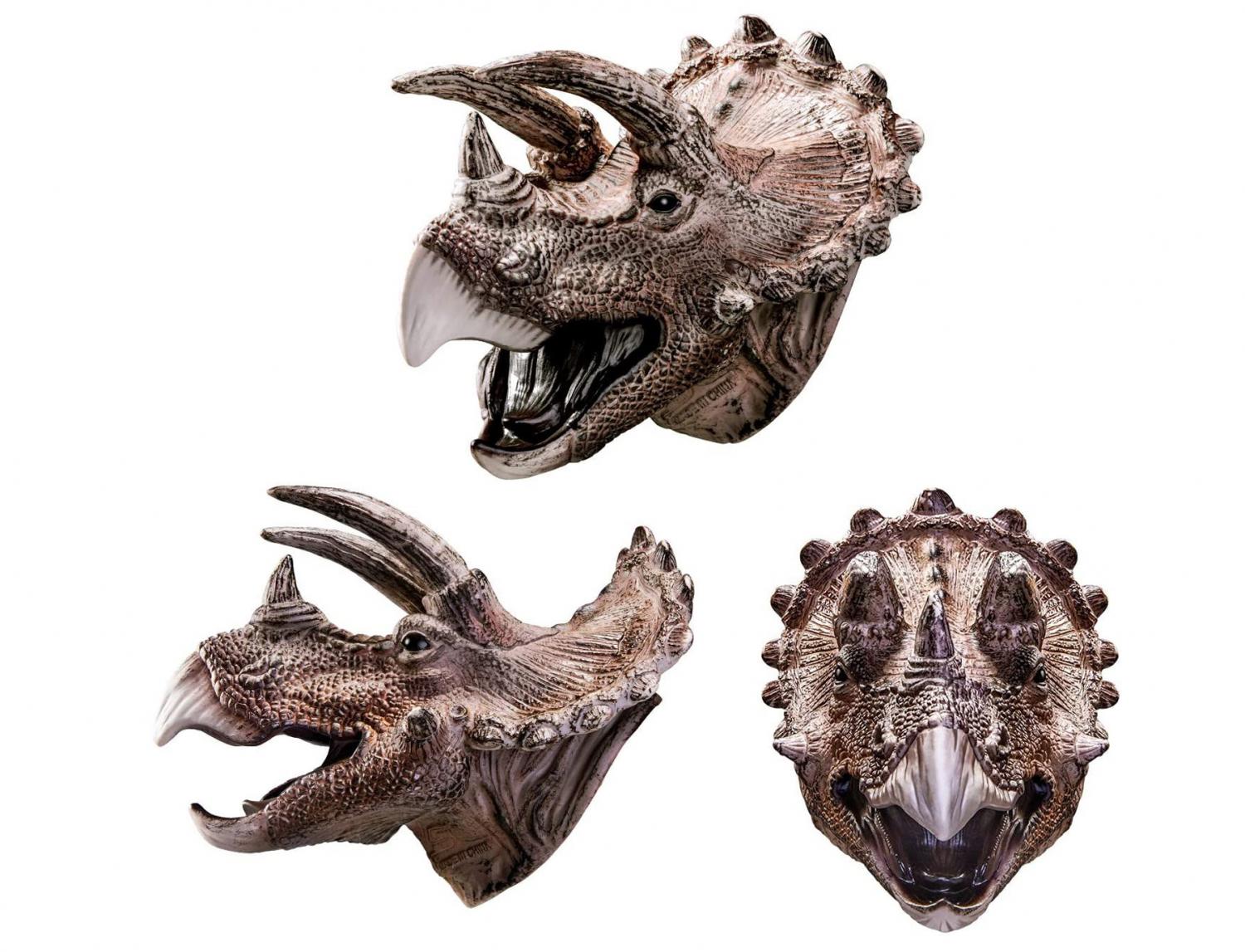 Made for use with the hands (any especially-small children trying to use the dino puppets should be monitored, so as to avoid trying to put the dinosaur puppets on their heads), the puppeteer can also open and close the dinosaur puppets' mouths using their own fingers.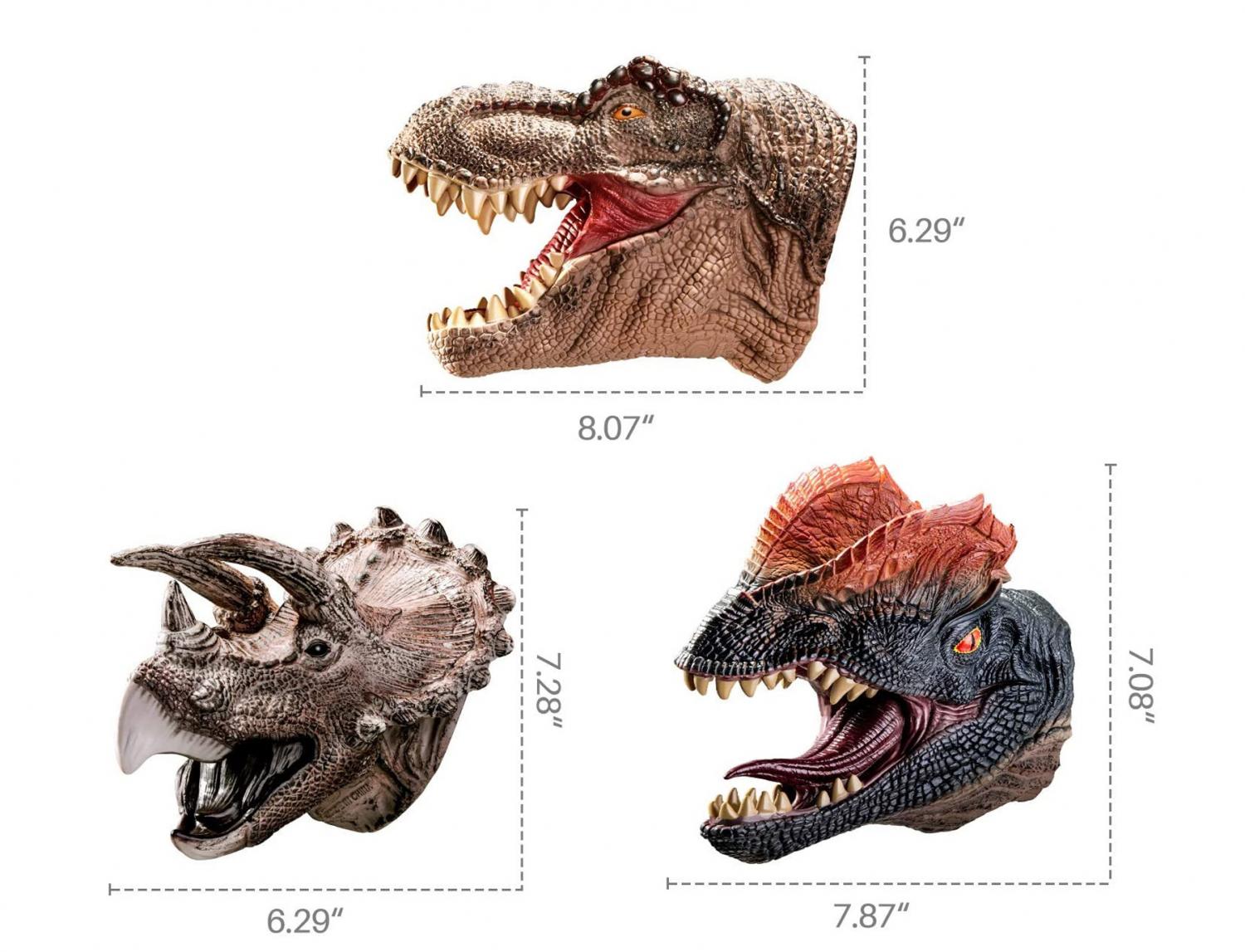 As far as Dilophosaurus, Triceratops, and T-Rex puppets go, these are among some of the more educational options out there with their realistic dimensions. Being quite a bit bigger than the typical dinosaur toys, these rubber hand puppets offer children a heightened imagination when playing.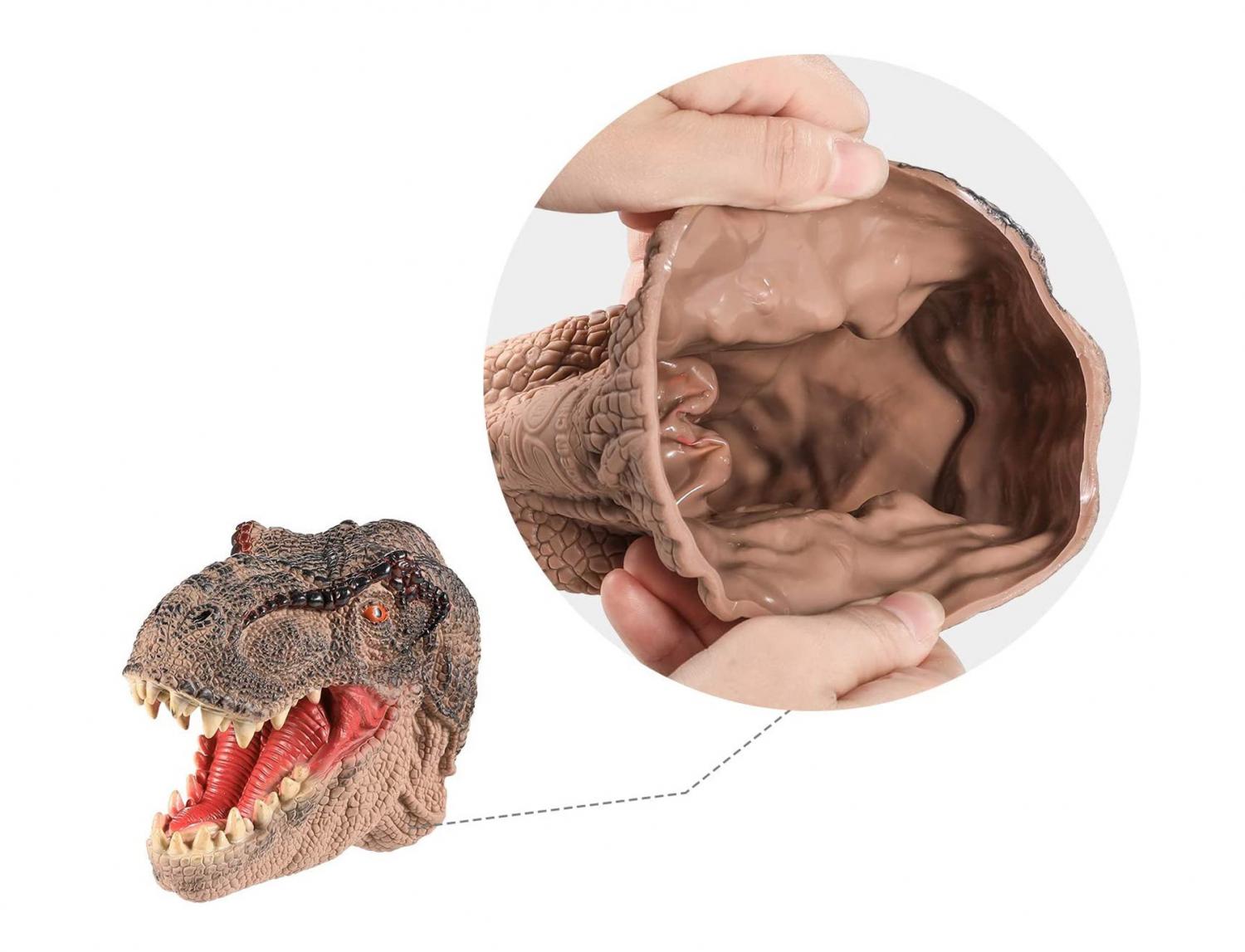 One happy reviewer of the dino puppets, Mike, claims these hand puppet toys were fun for the whole family!
"I picked up this set of dinosaur puppets on a whim and the kids love them! We have been using the set for various playtime activities, and the puppet nature of the toy really sparks the imagination of kids, creating stories and of course meat-eating atrocities of various other toys in our playroom." Regarding the dinosaur puppet pack's size, Mike continued, "The puppets fit adult hands just fine, with the triceratops being just a little snug."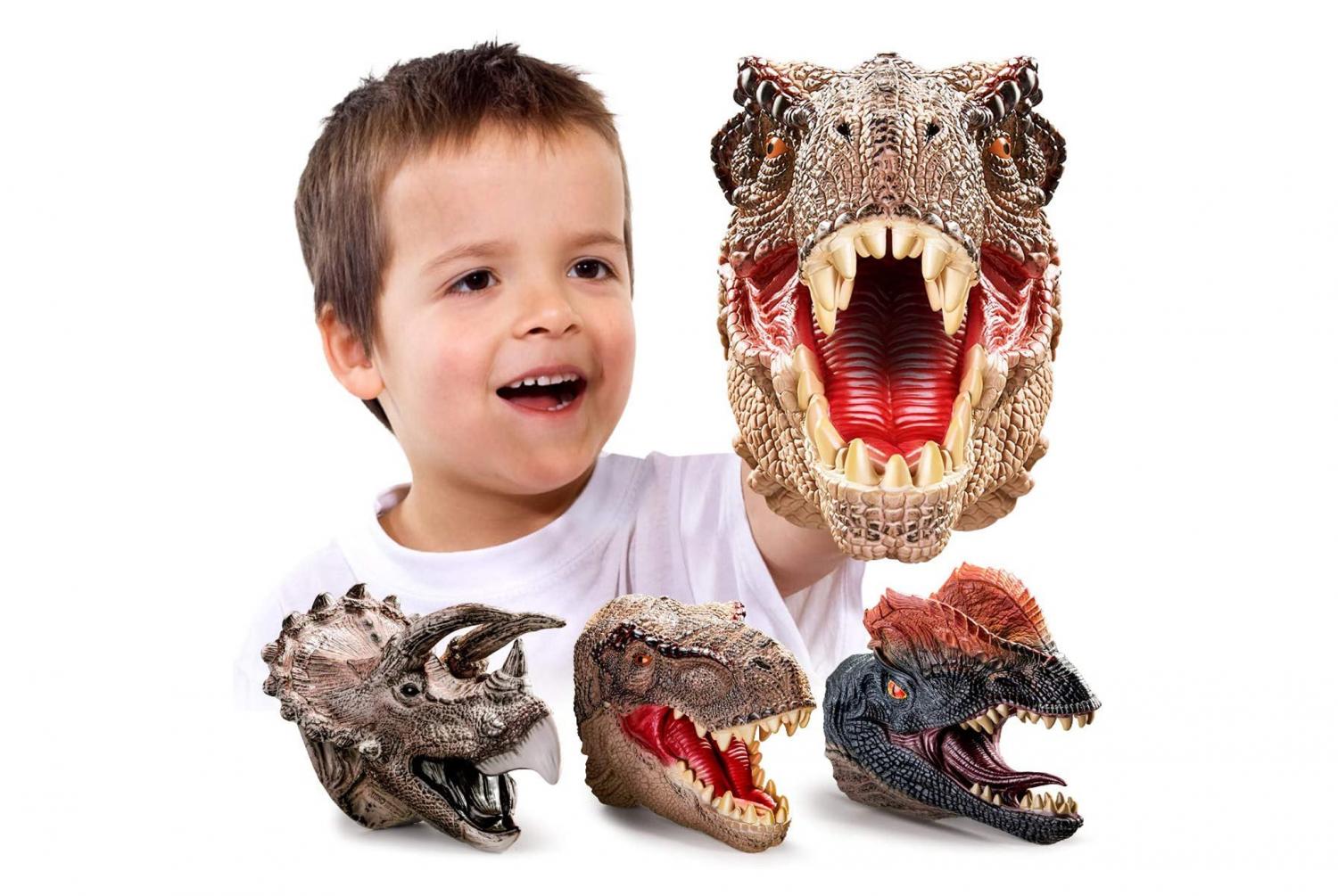 In any case, these dinosaur hand puppets make the perfect unique gift idea for any child or parent of a child who loves dinosaurs - and it isn't hard to see why.
There's also another set of realistic rubber puppets that are made to look like a dolphin, shark, and a polar bear. You can get that set here.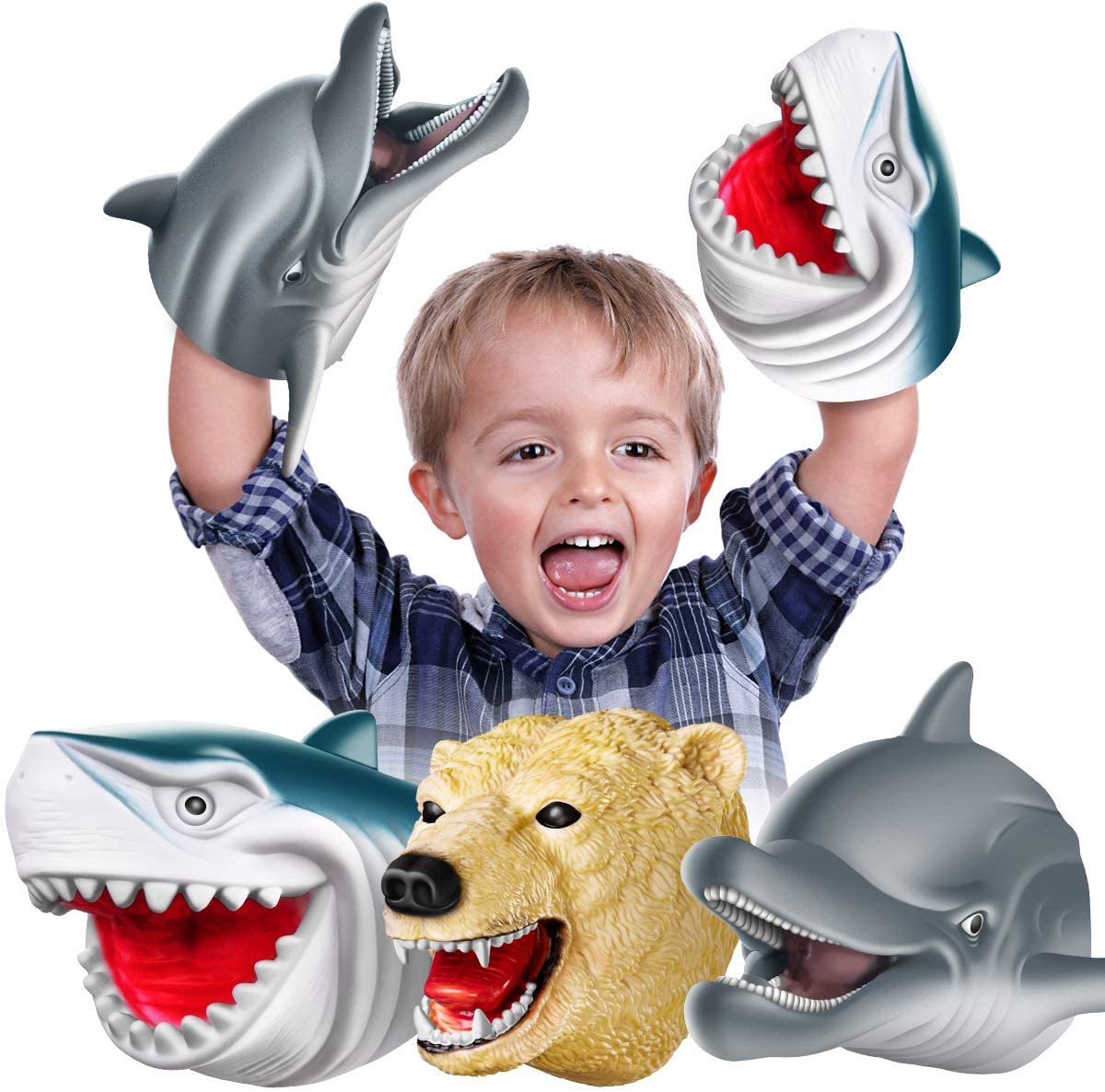 Another dinosaur hand puppet set features a Tyrannosaurus Rex, a Velociraptor, and a Stygimoloch. You can get that set here.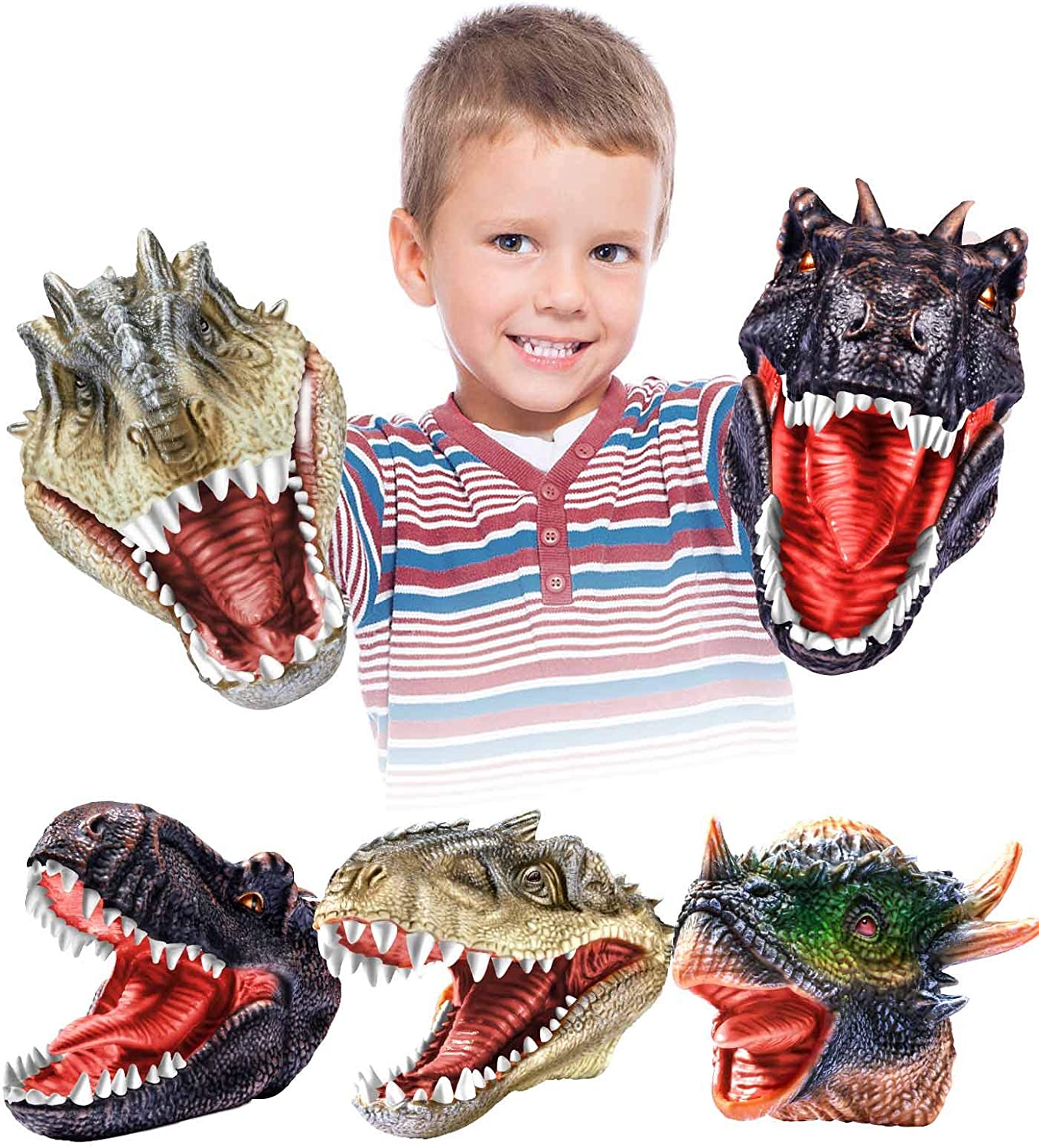 Another set even features a dinosaur hand that you can place on your other hand! You can get that set here.