There Are Now Giant Beds That Measure 12 Feet Wide And They'll Fit The Whole Family
By Ryan on 01/23/2022 5:05 PM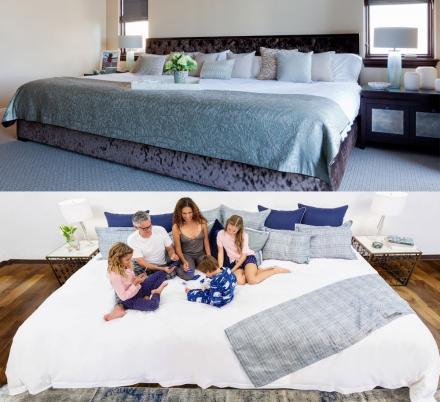 You may remember the giant wooden king bed that leaves extra side room for your dogs to sleep with you that we posted a while back. Well, this company makes giant beds that are even bigger than that. They're called Ace Size beds, and they measure a massive 12 feet wide, and are meant to sleep or act as a spot for you whole family to play cards, or hang out. Either that, plus it's just a good way to get a good half-mile between you and you snoring partner.
The company makes a few regular sized beds including kings and queens, but the real draw is their 2 giant size beds, including one that's super wide (12 feet), and another that's super long (9 feet). If you have a bedroom big enough to fit one of these giant beds, and have some sort of reason you might need a giant bed, you may want to investigate further.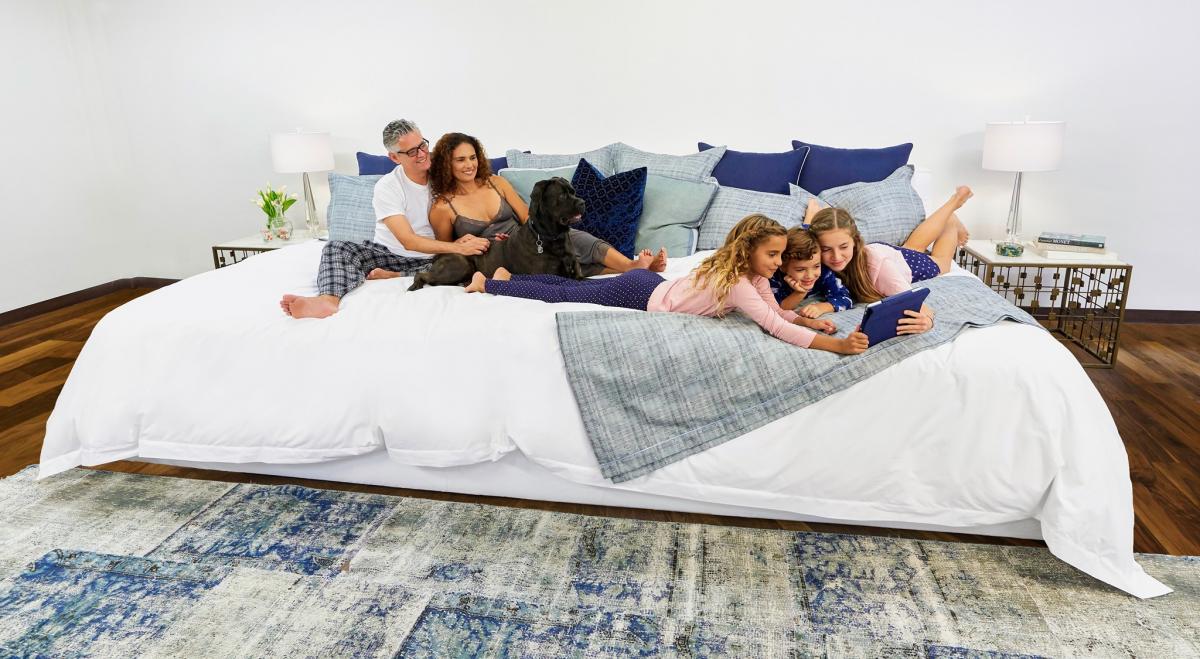 Perfect for people who sleep with lots of dogs or cats, people who sleep with lots of people at the same time, for couples going through a divorce, couples with a snorer, or just for people with family's like Charlie from the Charlie and Chocolate Factory that just sit in bed all day.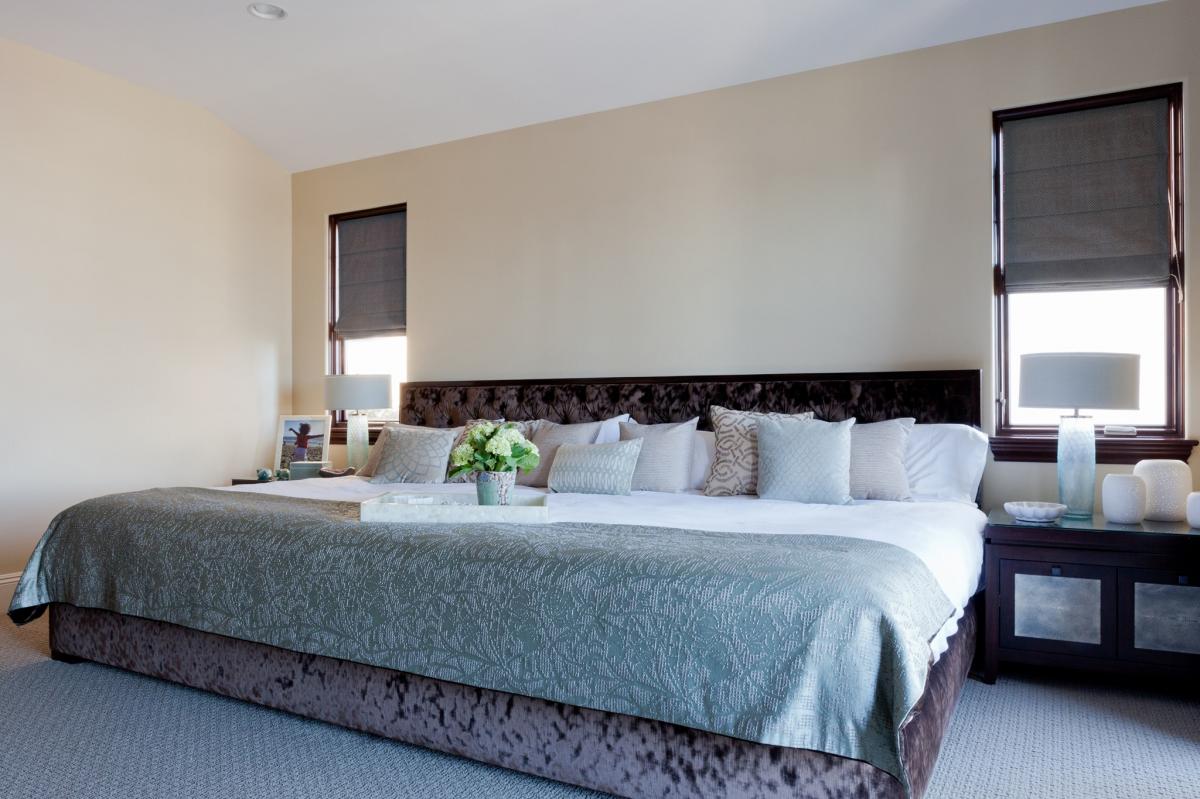 To order a giant bed, you just need to go through the order process and select the mattress you want, the type of base you want, select the headboard you want (optional), and finally select the type of bedding you want for your new giant sized bed. All said and done, the Ace Size giant bed will cost you around $4,500 for the mattress and base, another $1,000 for the giant sheets and duvet that'll fit the bed, along with an extra $2,750 for a headboard if you choose to get one.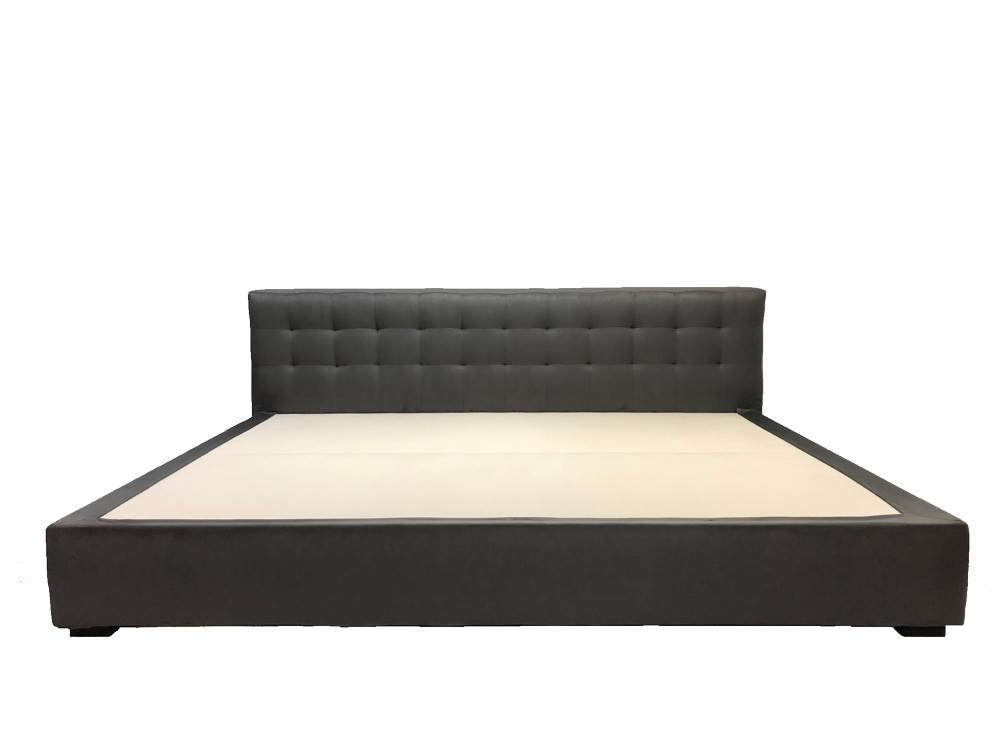 On top of the actual price of the giant bed, you'll of course need to pay for shipping, since unless you own your own semi truck, you probably won't be able to haul the bed around on your own. Upon ordering the giant bed, you'll get a custom delivery quote based on your location. Though I wouldn't expect this to be cheap, since they're literally shipping what is essentially 2 queen size beds across the country.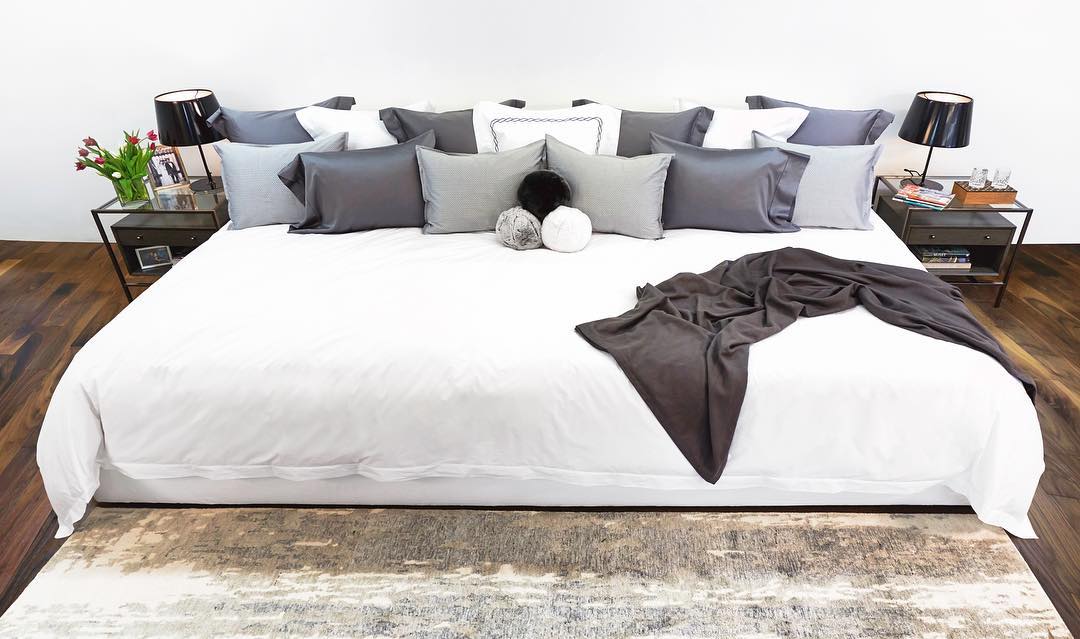 Before ordering the giant sized bed, you'll first want to make sure that the bed will fit through your doorway. The bed will fit through a standard 80 inch high doorway so as long as your doorway and stairs or any other openings are at least that tall, you should be fine to take delivery of the giant bed.