This Wooden King Bed Frame Leaves Extra Space For Your Dogs
By Ryan on 12/08/2015 5:51 AM (Updated: 04/02/2019 7:52 AM)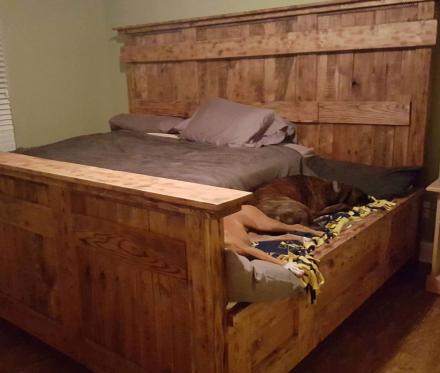 I sleep with one human and two dogs in my bed, so this doesn't leave much room for me. Most of the time I'm hanging halfway off the bed. After a while you just get used to it and become adaptive to sleeping in terribly uncomfortable positions for the sake of your pooches. Similar to what I imagine living in a homeless shelter might be like.

Update: This item is no longer available from the seller.
This wooden bed frame is designed to leave extra room to the side of your mattress as an area for your dogs to sleep. So if somehow you're able to convince your dog(s) not to sleep leaning against your body and have trained them to go to a designated sleeping area, this might work for you. Although if you can do that, you might want to just train them to sleep on the floor.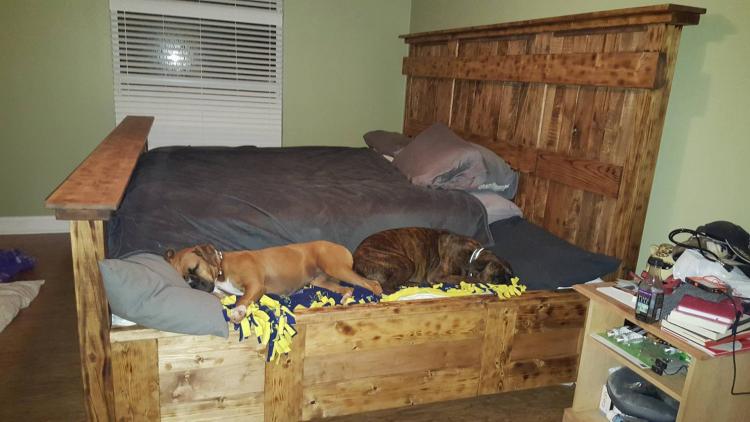 Created by Esty store DoggieDilemma, a shop that makes large unique wood based dog products, with another one of their products being a wooden dog-proof trash can. So if you're dog seems to get into your trash a lot, you might want to check them out.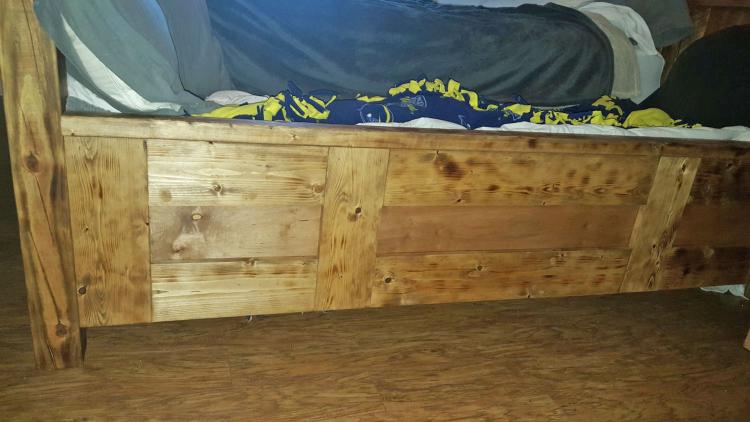 The king bed frame that leaves extra space for a dog insert is made from solid oak and pine wood, leaves a 23 inch wide area for your dogs to lay which you can lay down blankets or a make a custom doggie-mattress for them to sleep on.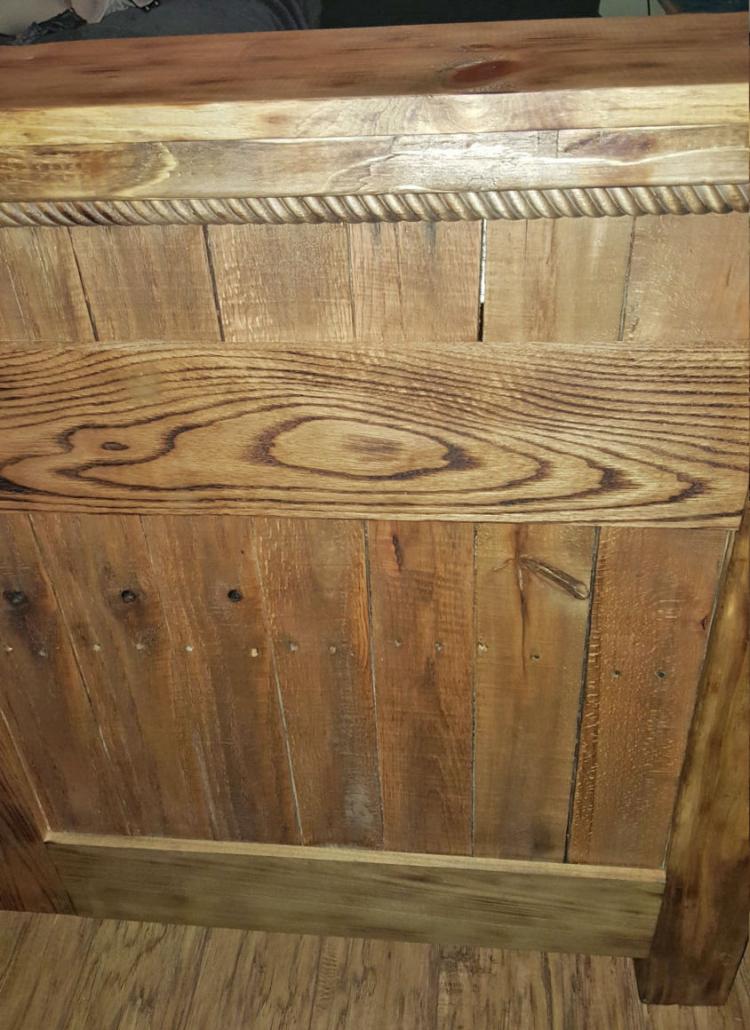 The bed frame also is available in a queen size that will be a bit cheaper at $1,500. Although just watch out, as I can't imagine shipping for a giant wooden bed frame being cheap.