Twister Bed Sheets Are Here To Spice Up Bedtime
By Ryan on 10/12/2020 2:48 PM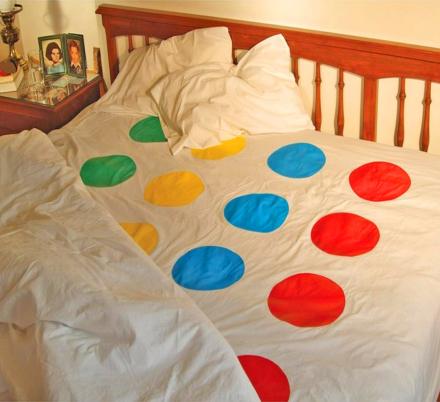 Having trouble falling asleep at night? Feeling restless or can't stop fidgeting while attempting to sleep? Maybe you have restless leg syndrome... Whatever your issue is with sleeping, chances are a nice vigorous game of twister will swift you ever so softly to sleep. Whether you're playing a game of twister by your lonesome, with your partner who's also in bed, or by yourself with someone attempting to sleep next to you, these twister bed sheets are sure to give you the workout and energy depletion you're looking for to get some sleep.
The twister game is located on the bottom sheet that wraps around your mattress, so to play, simply whip your top blankets off, open your bedside table drawer up and take out the Twister spinner, and give it a spin. Also, why not bring it on vacations and wrap it around your hotel bed to heat up that relationship with your significant other?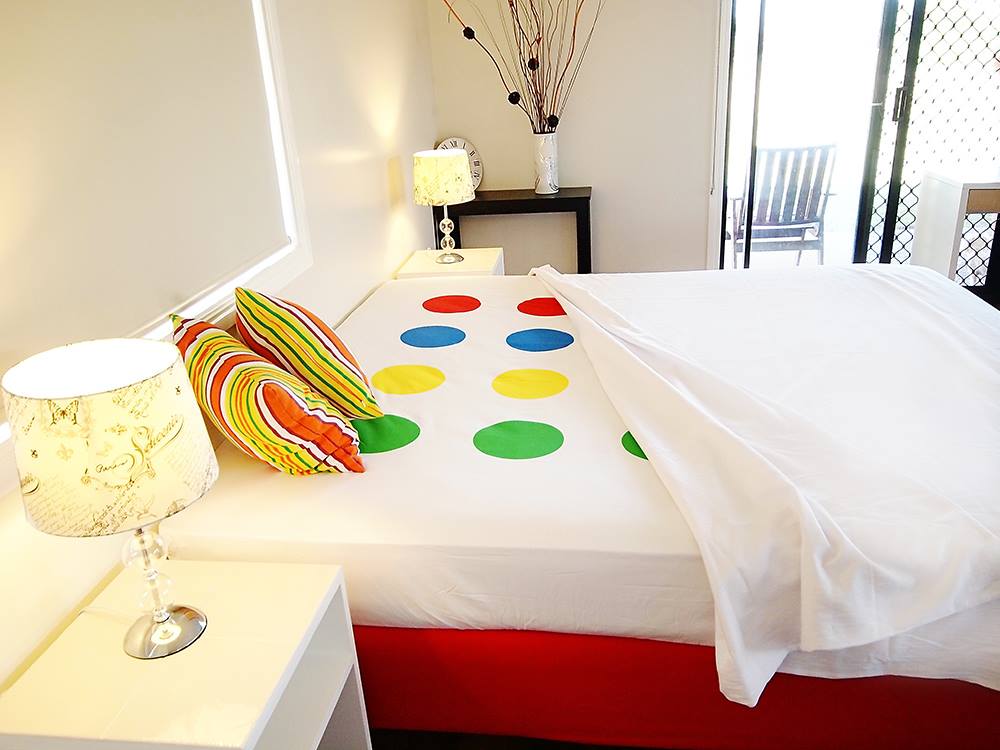 Judging by the website it's sold on along with the lack-of and terrible quality product photos, I'm going to guess this isn't actually licensed by Hasbro, the makers of the actual game of Twister, but that shouldn't stop you from enjoying a nice game of bed twister. In fact by the looks of this product page on Amazon, it seems Hasbro at one point did sell a Twister Bed Spread, but for some reason, the blanket is no longer available.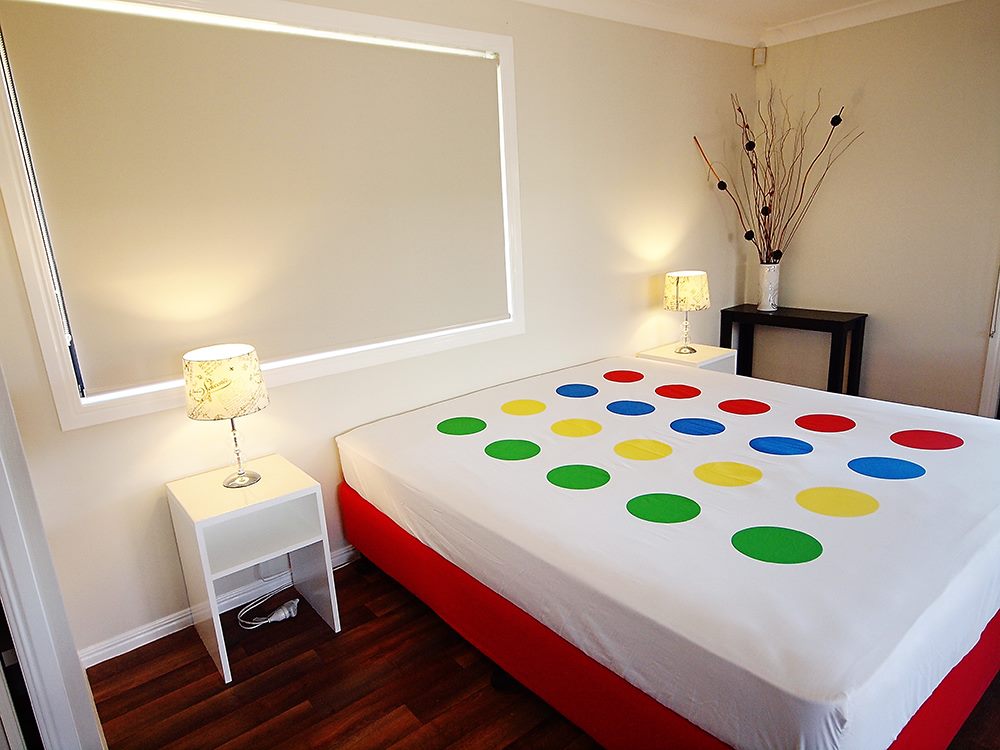 The Twister Bed Sheets come in sizes for double/full size beds, Queen size beds, as well as King size beds. The bed sheet is made from 100% cotton, is a fitted bed sheet, is 200 thread count, and comes with 1 game spinner to tell you which limb to put where.