The Ground Fridge Is An Underground Walk-in Food and Wine Cooler That's Eco-Friendly
By Ryan on 12/30/2021 6:44 PM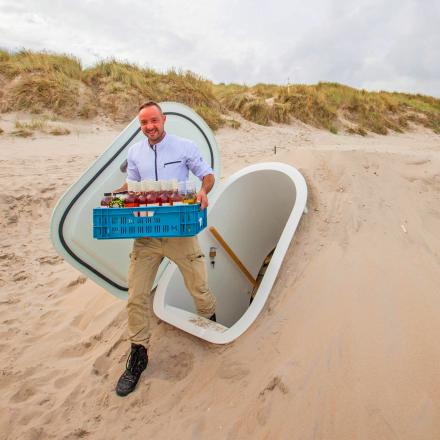 Let's paint a little picture: it's the future, civilization has collapsed and your Darth Vader fridge with built-in vodka fountain has finally stopped working. What will you do?! What will you eat?! How will you get cold vodka?! If only there was some way to keep all of your cold food (and spirits) safe in this post-apocalyptic hellscape. Well, fear not. Allow me to introduce you to the Groundfridge, an entirely underground capsule that keeps your food cold without any refrigeration.
Inspired by the traditional root cellar -- a cooling system that humans used for centuries before everything was shaped like Star Wars characters -- the Groundfridge is perfect for sustainable folks that want to lower their carbon footprint and lead a healthy lifestyle that will stand the test of time.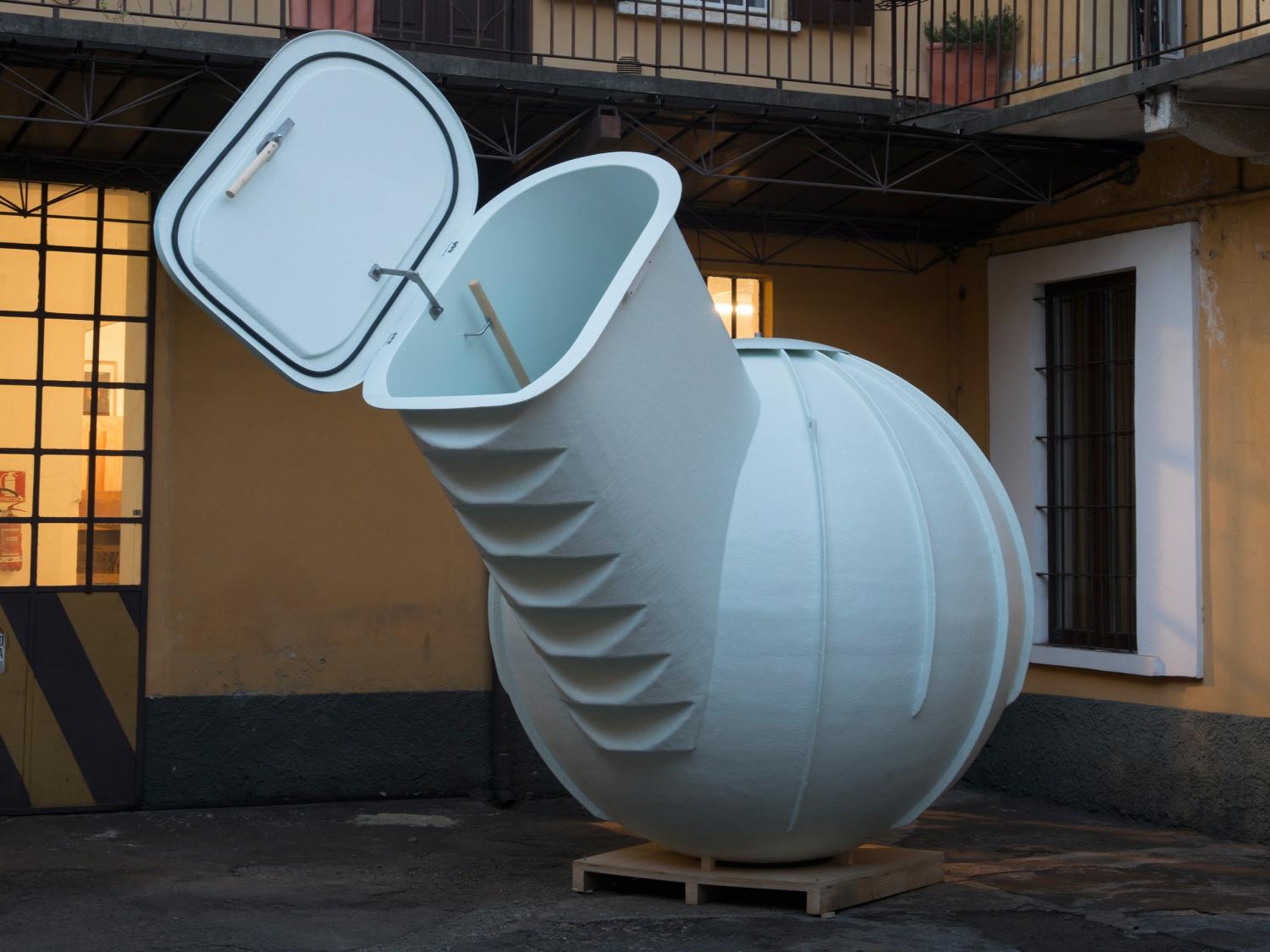 This natural cooled cellar resembles a simple capsule that can be easily buried in a yard or garden plot. Just drop it in and cover it with dirt!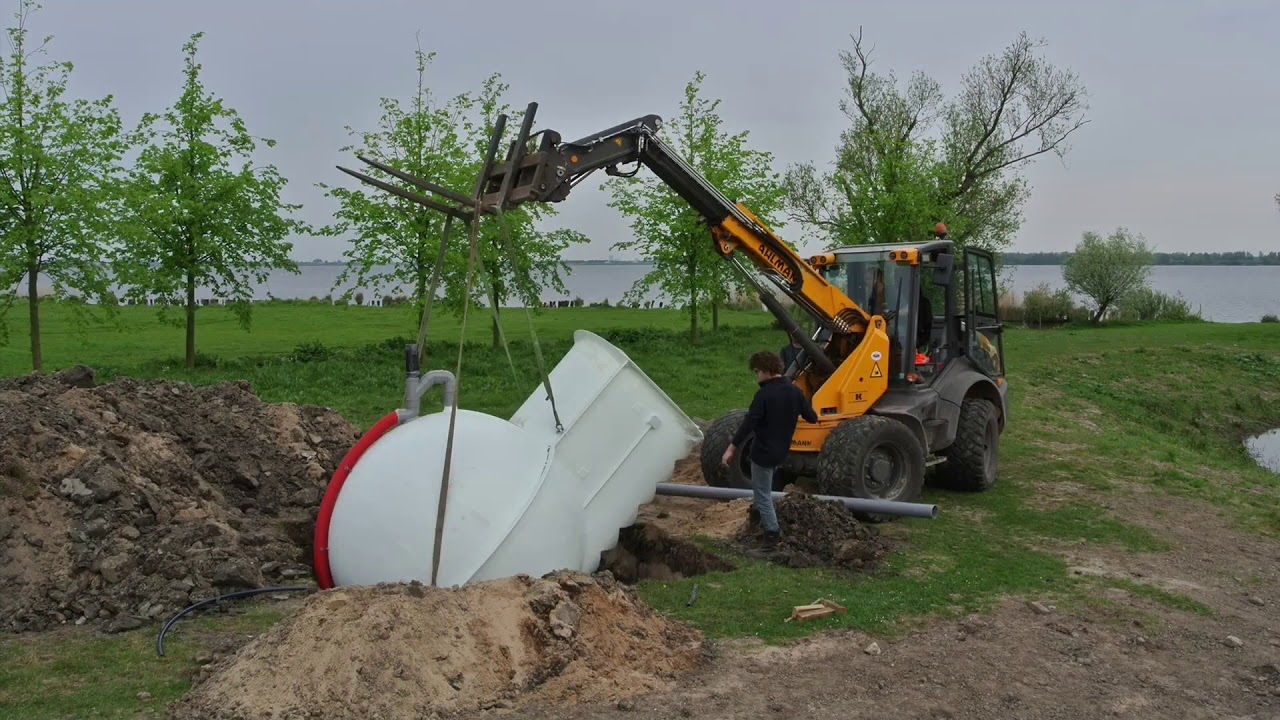 The modern capsule comes with 3,000 liters of storage capacity, which is enough to store about 500 kilograms (or a little over 1,100 pounds) of food. That's about the size of a harvest from a 2,700 square foot garden! I'm too dumb to calculate how much vodka that could hold, but I'm pretty sure it's a lot.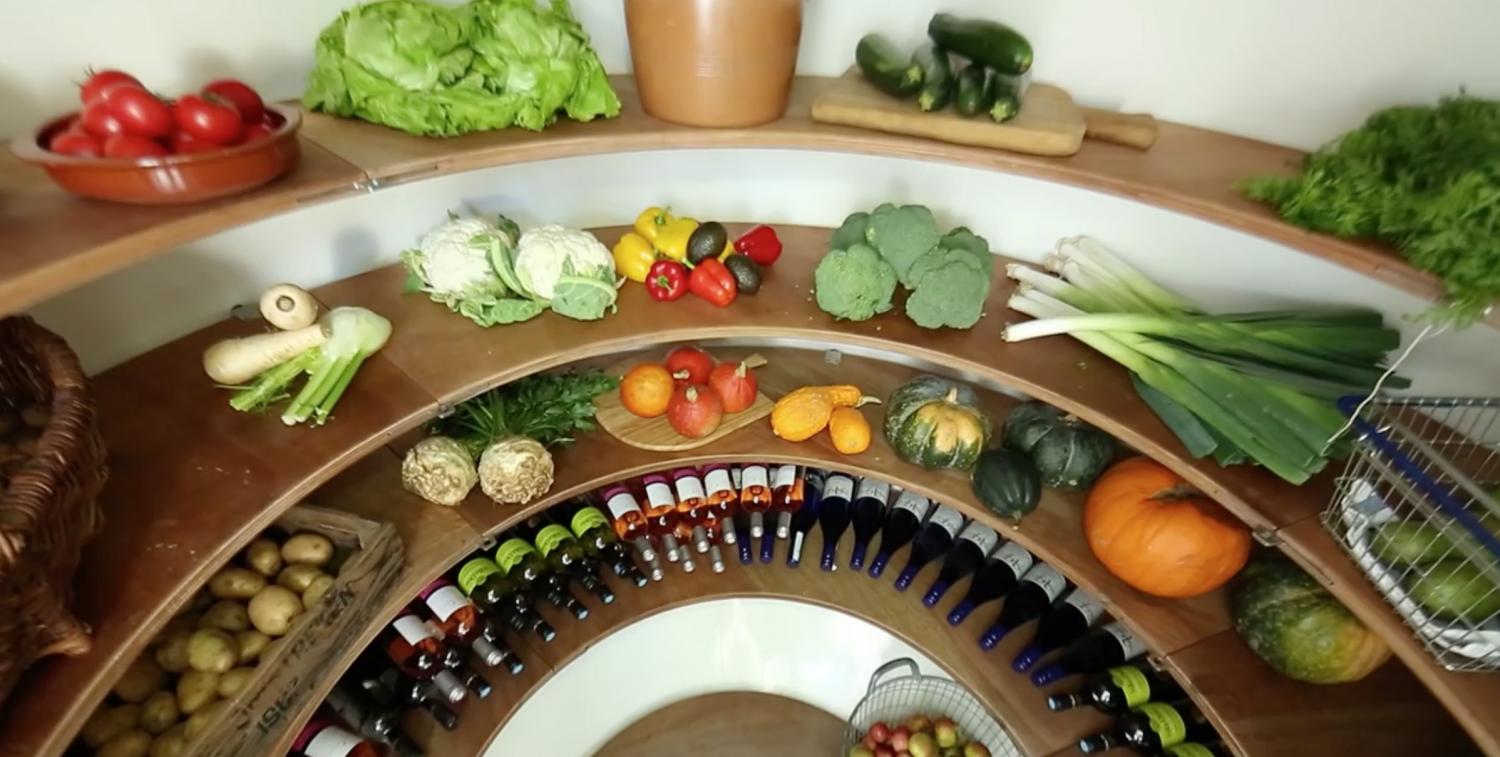 While the temperature can vary depending on your region, most Groundfridge capsules will maintain a consistent temperature between 4 and 15 degrees Celsius (that's about 39 to 59 degrees Fahrenheit), a perfect temperature for most food goods and wine.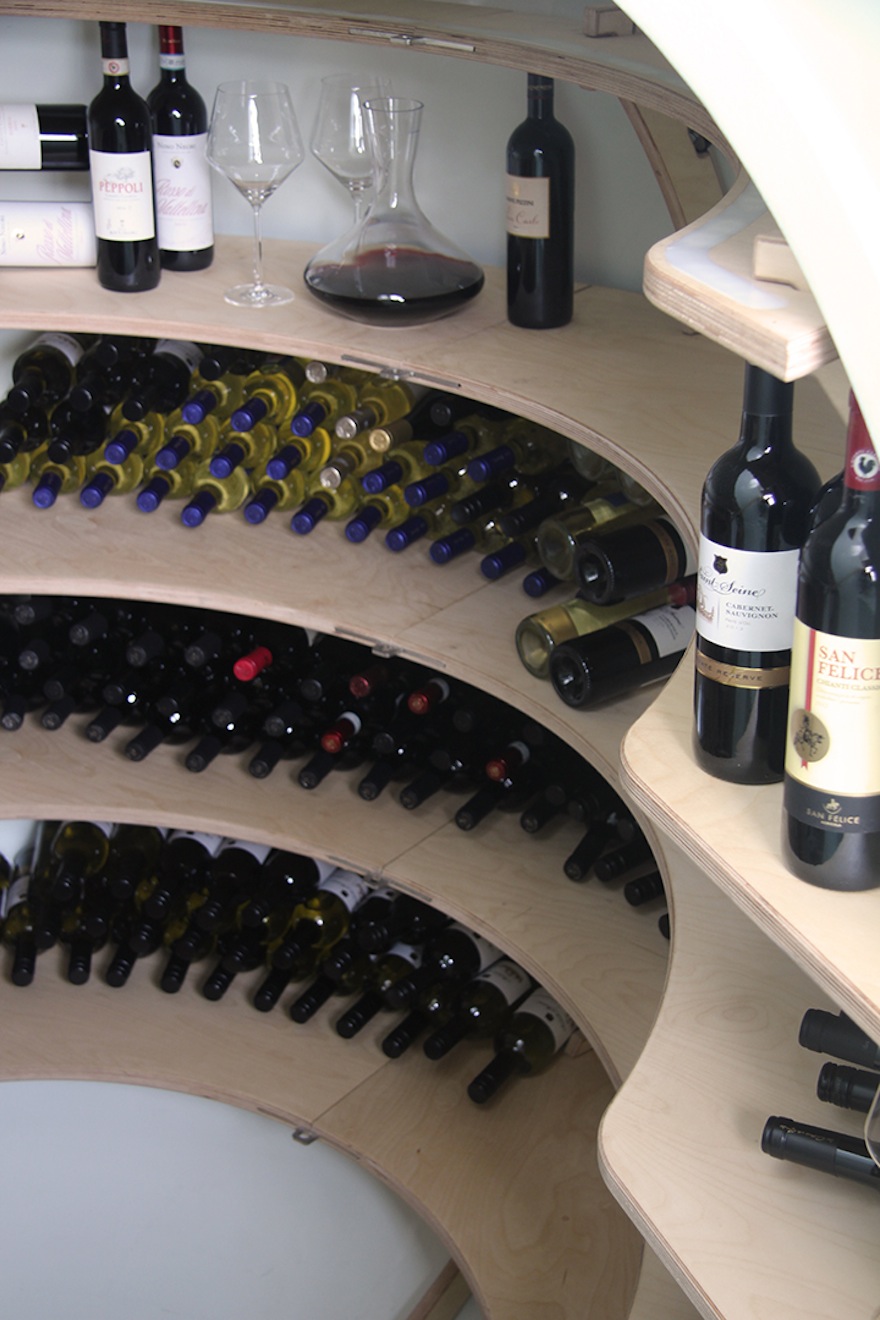 The Ground Fridge's integrated doorway is tall enough to enter comfortably without crouching, and wide enough that you can carry a large amount of goodies up and down the stairs with ease.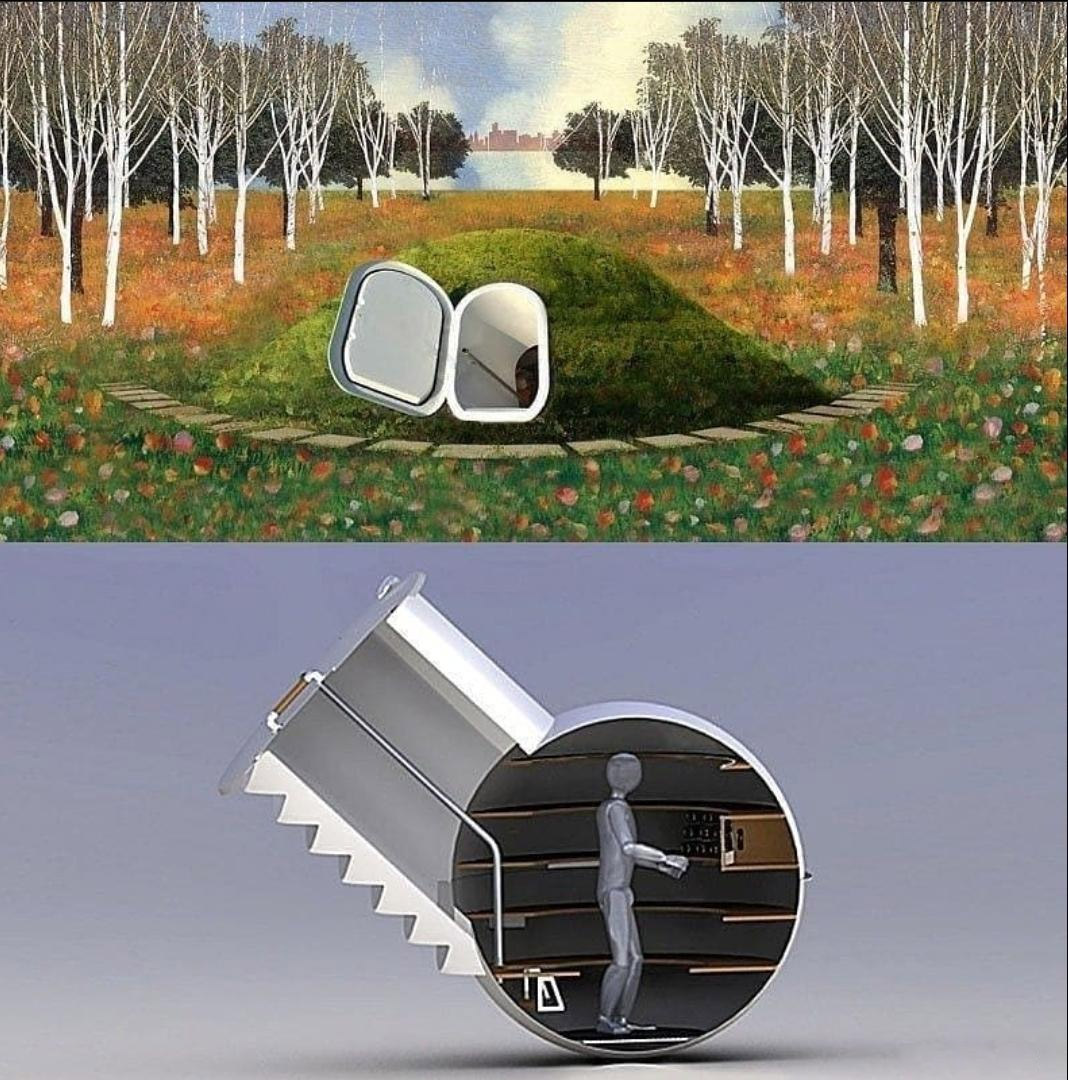 The door of the ground fridge can be fitted with an optional padlock that can be used to lock and unlock the capsule from the inside or outside.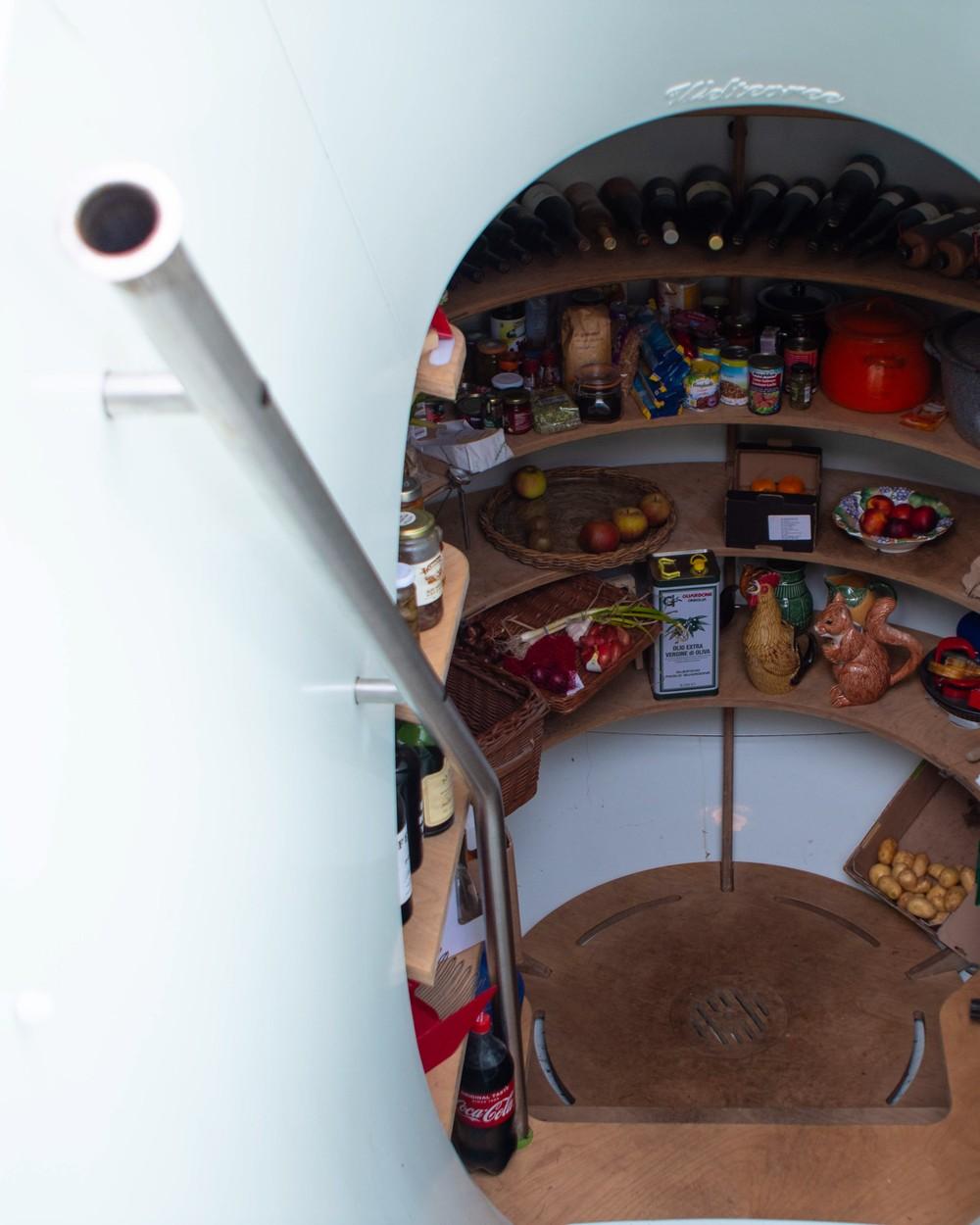 The Ground Fridge capsule boasts a bright white color to receive the most light, and a green door so it's not too noticeable when installed in the ground.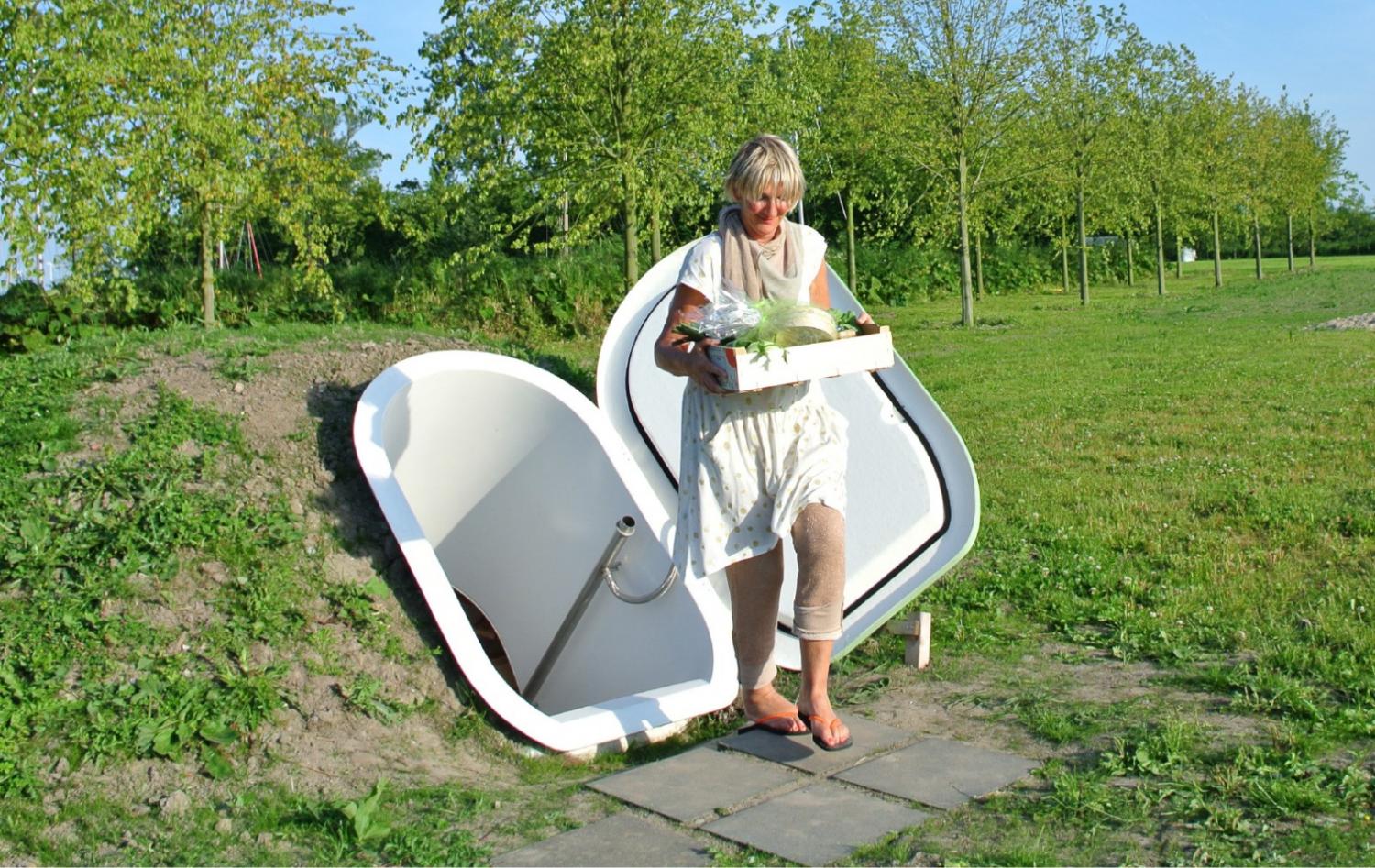 There's a built-in battery for the adjustable ventilator, but the Groundfridge otherwise requires no power source. And as a single piece of equipment, it also requires very little maintenance!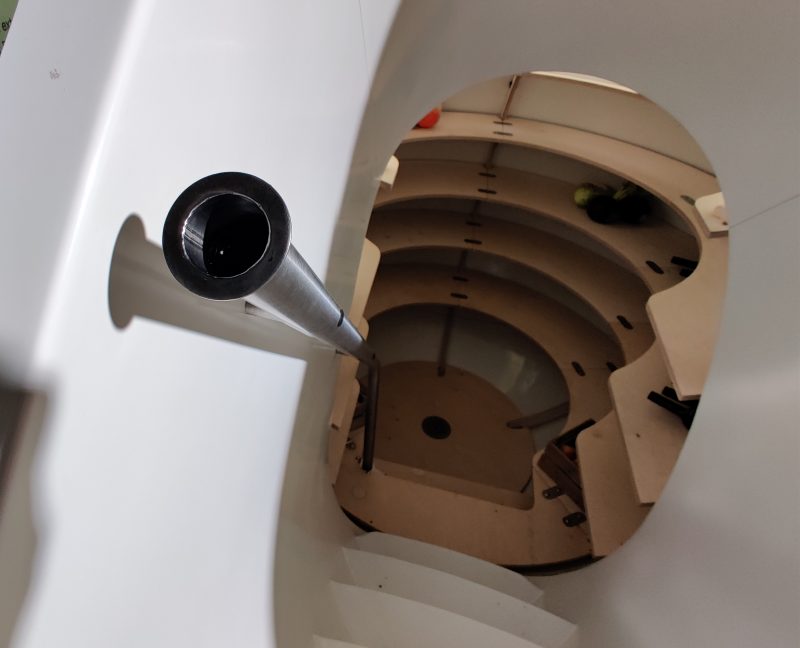 Once you receive the capsule, you'll need to arrange installation yourself. So find a friend with construction equipment or get a couple shovels ready! You'll need to dig a hole that's 2.2 meters deep and about 2.5 x 2.5 meters in overall size.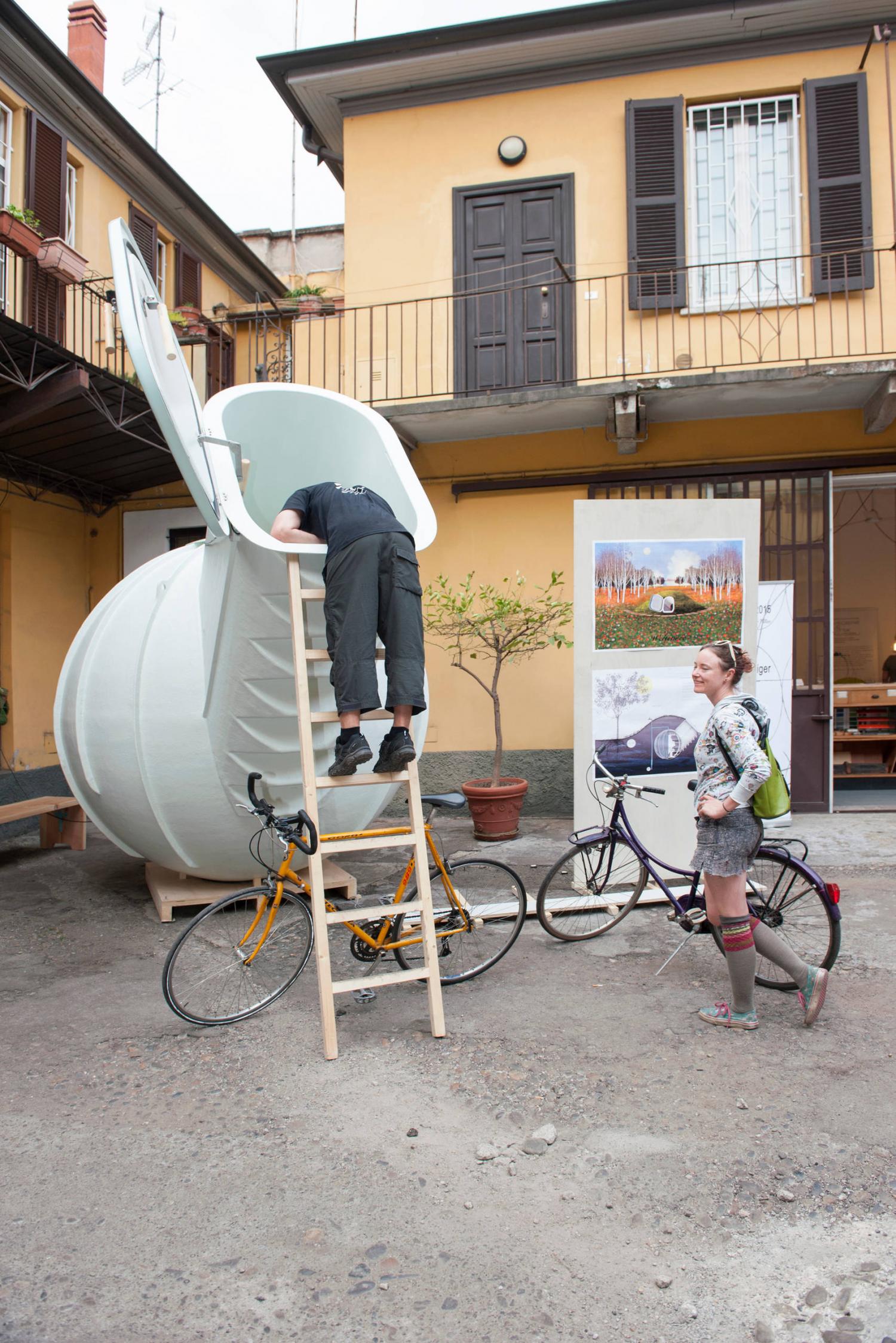 After the capsule is covered with dirt, feel free to plant grasses, flowers, even trees on top of your Groundfridge for a total Hobbit experience. You'll get the best results if you bury the capsule in a shaded area.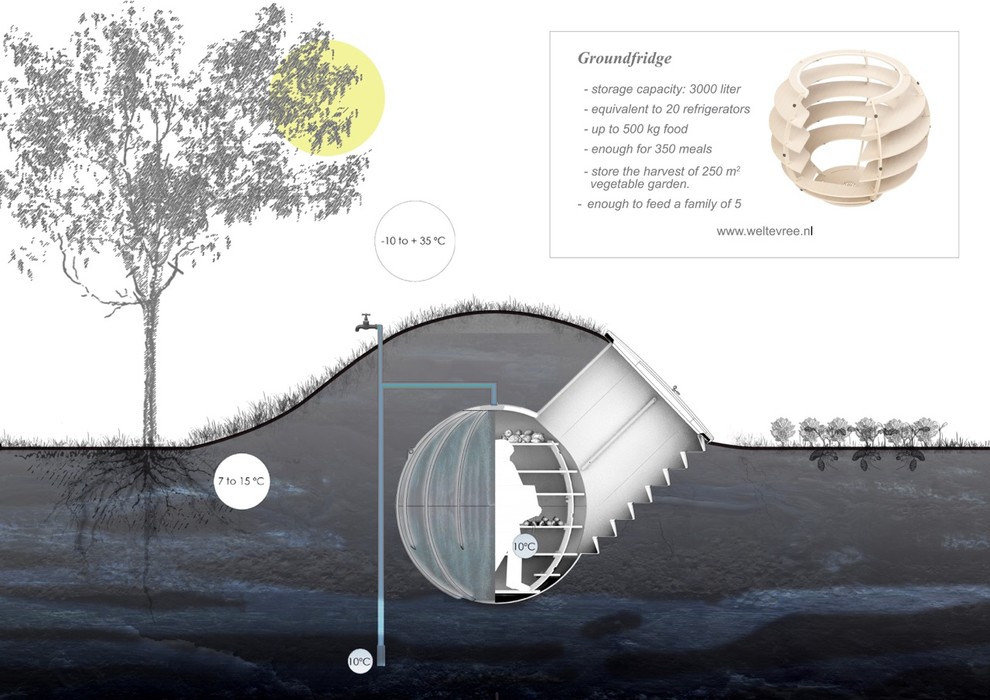 The Groundfridge was created by Dutch designer Floris Schoonderbeek. This innovative thinker is known for tons of sustainable and Earth-centric inventions, like the Dutchtub, an electric car charger, and the Loloo, and outdoor light.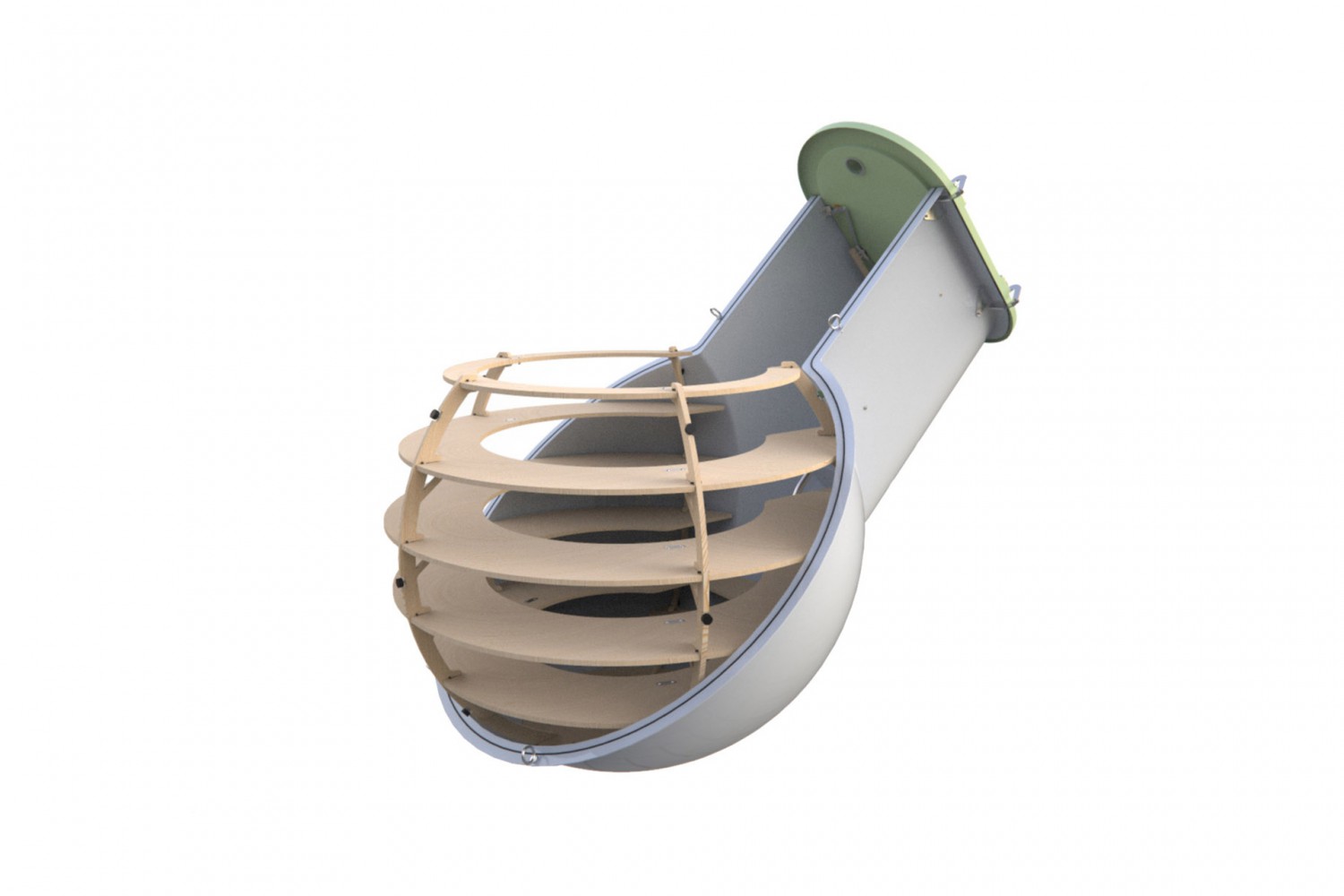 While the innovative cellar capsule is only available for purchase in Europe at this time, keep your fingers crossed that it will be making its way to other regions soon!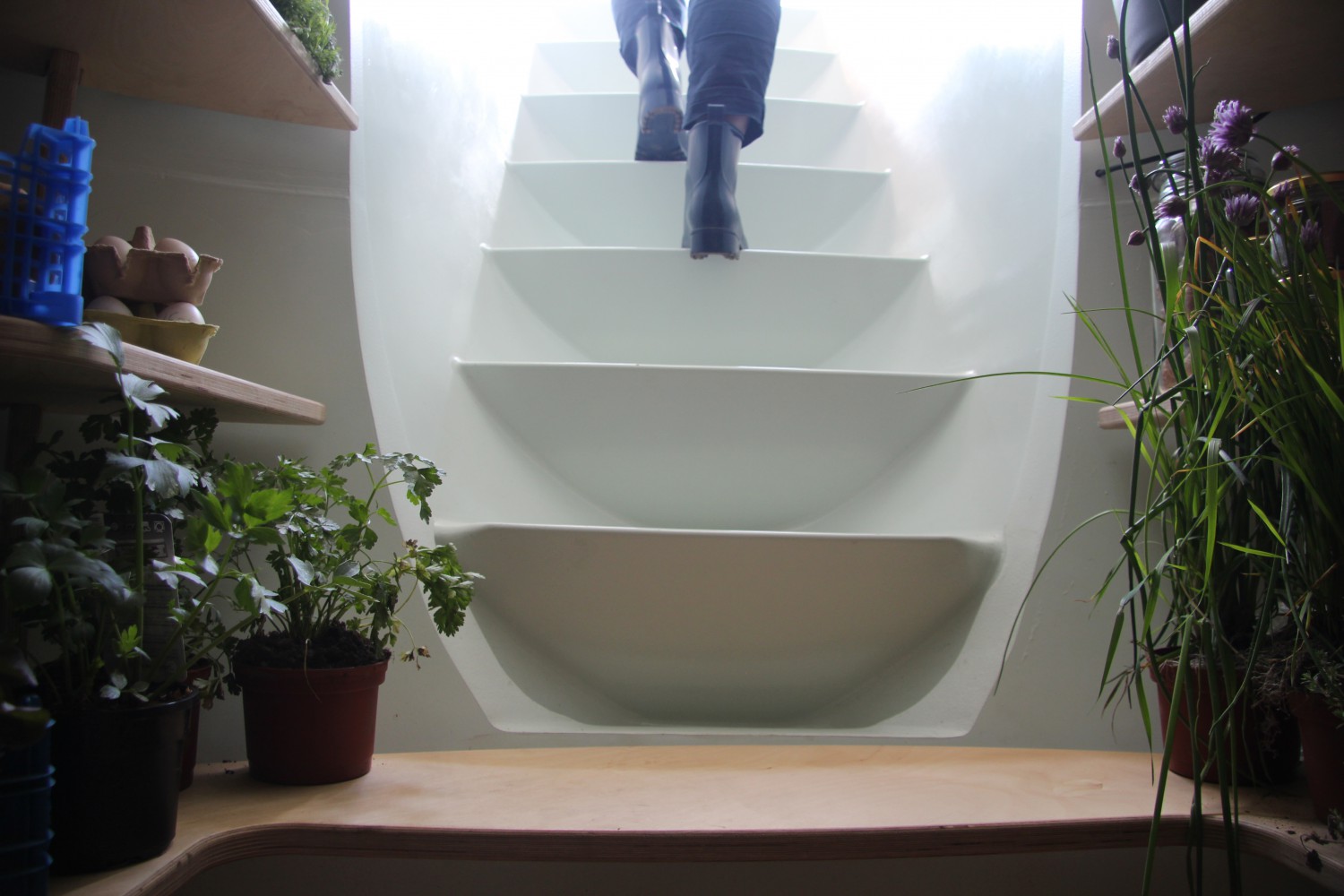 The ground fridge has 3 different price options depending on your needs. At the cost of around $13,940 you can get their basic ground fridge with no shelving. For the price of around $16,400 you can get their basic ground fridge with shelving. And for the price of around $20,510 you can get their Plus version of the ground fridge which includes shelves, ventilation, light, and The Chiller! You'll then have to also factor in costs for digging a hole and installing the ground fridge.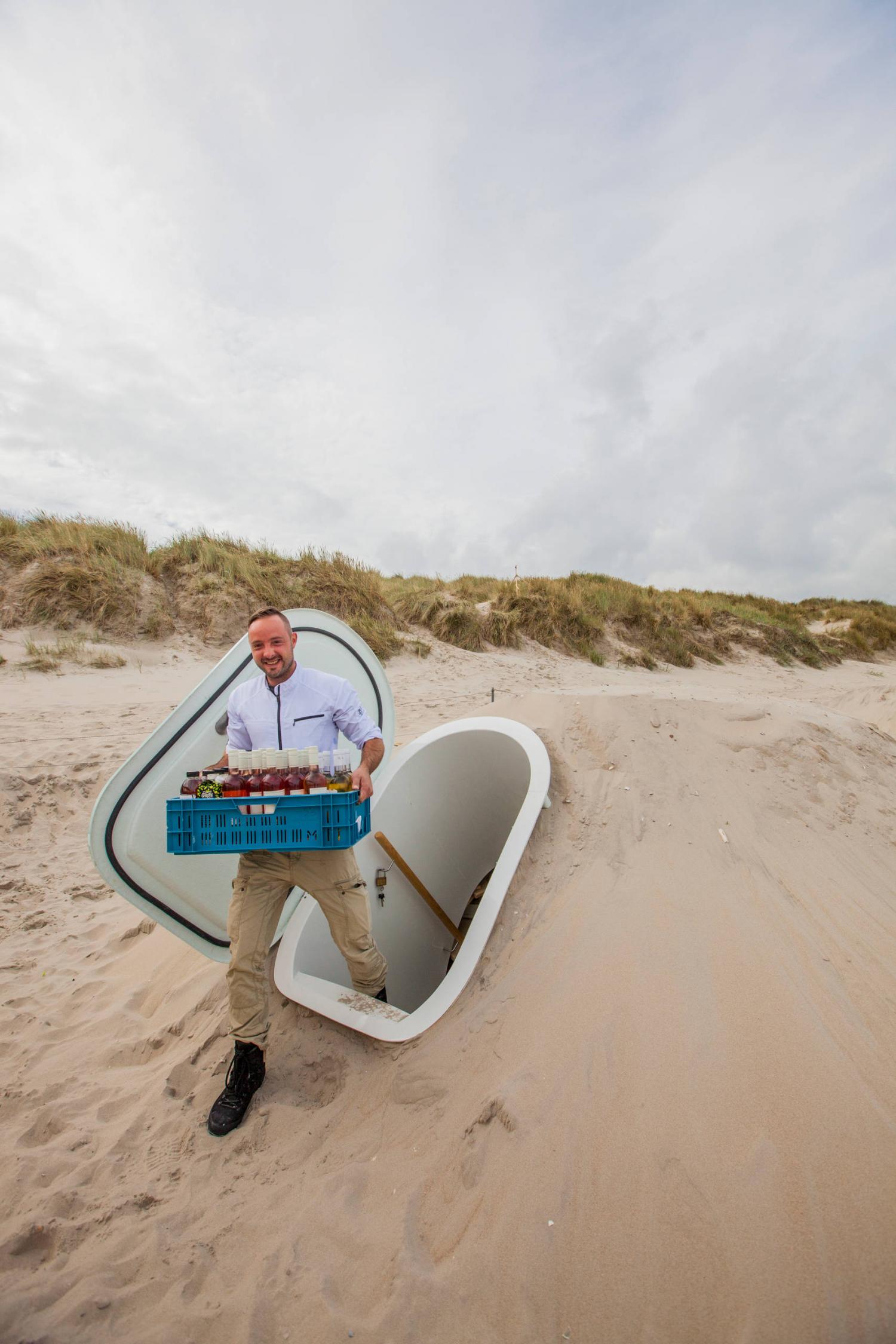 Check out the Ground Fridge in action via the video below.
Subscribe To Our YouTube Channel