This Deadpool Knife Block Is The Ultimate Knife Storage For Marvel Geeks
By Ryan on 07/29/2022 8:51 AM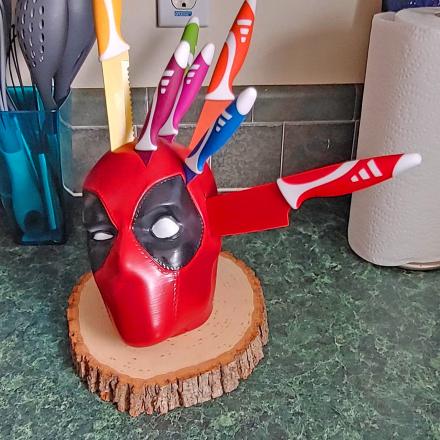 If you are looking for fun things or unique decorations to spice up your kitchen, you should try this supercool Deadpool knife holder. This will not only organize your knives and prevent them from becoming dull or rusty, but it is also a great addition to beautify your kitchen, give it a touch of art, and add a bit of dark humor.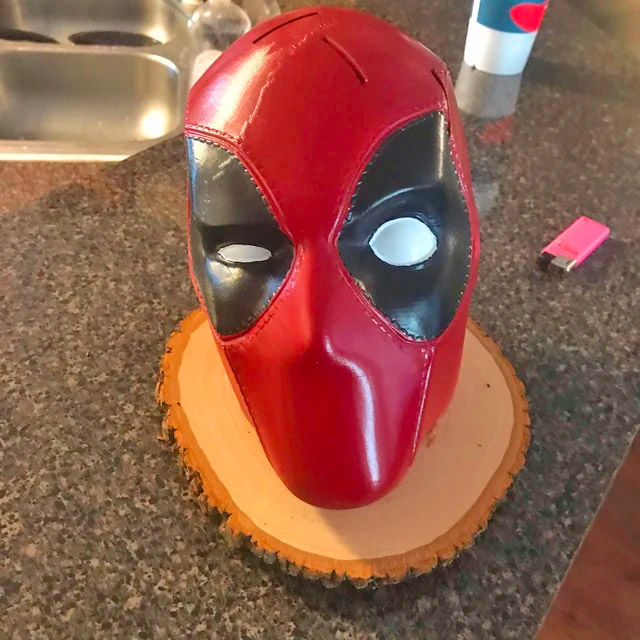 Credit: MPerezShop
The Deadpool knife holder is made and sold by the Etsy shop MPerezShop who made the piece highly detailed and it's fully hand-painted which will be probably the perfect gift idea for any Deadpool fan, especially if they may have just moved out on their own into their own apartment or home.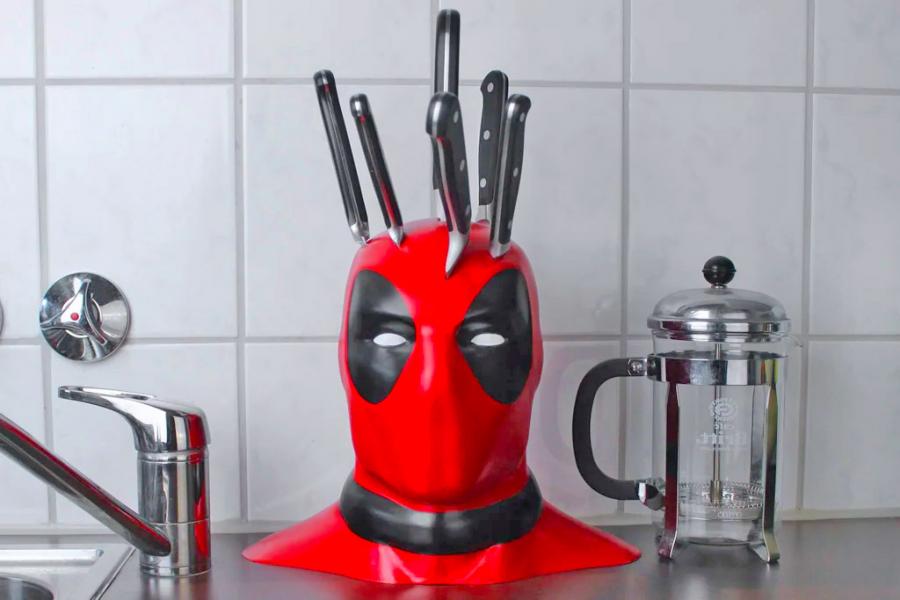 Credit: BrittLiv/Instructables
Maintaining the quality of knives is one of the main problems for most cooking enthusiasts. However, it could be more challenging, especially if we are cooking delicacies that require knife skills for better food presentation. The best solution for this problem is not only the proper handling of knives but also the proper storage of knives after use.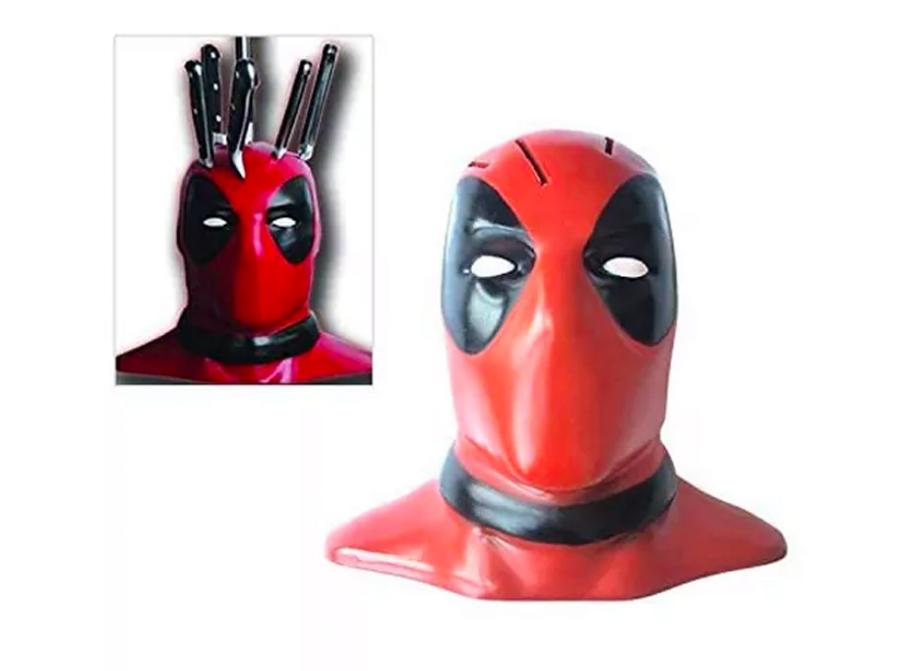 Storing and organizing your knives is very important to keep them clean and stay sharp. This is also important to keep us safe from injuries since these are dangerous tools that have to be appropriately handled. In addition, proper storage prevents your knife from becoming dull and rusty. Thus keeping it sharp and efficient to make your kitchen run smoothly.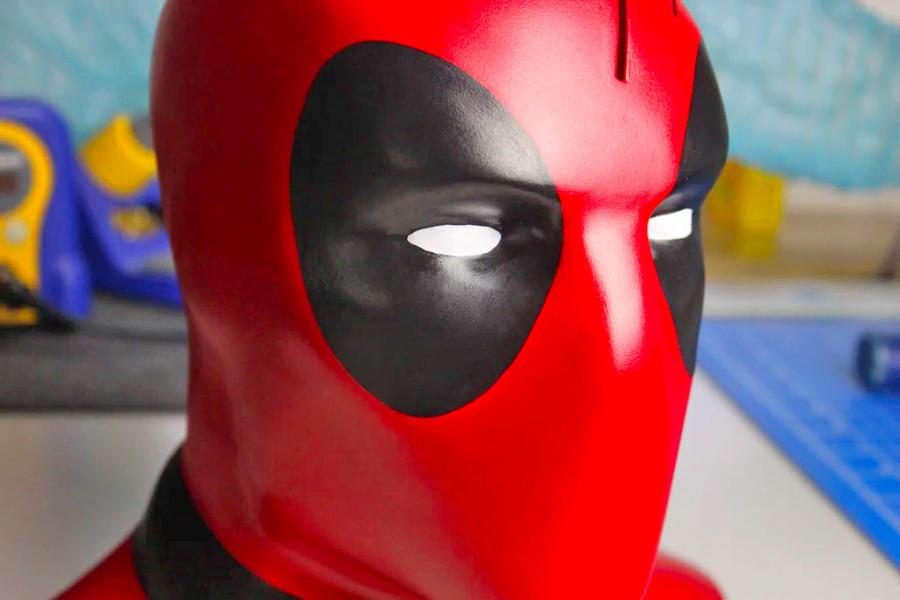 Credit: BrittLiv/Instructables
So what makes the Deadpool Knife Holder a cut above the rest? This product is also a great deal because it holds up to 6 knives with one inch wide and another with two inches wide. This means that you can store most of your knives and access them whenever you need them, which is more convenient, unlike keeping them inside your cabinets. Credit: MPerezShop
On top of that, its holder is also made of Polylactic acid or PLA, a thermoplastic monomer that is the best for keeping your tools safe. This kind of knife holder is much better compared to wooden knife holders, where your knives easily get dull and rusty because of the wooden texture and moisture. Compared to other knife holders, this product is more durable and economical, not to mention fun to look at.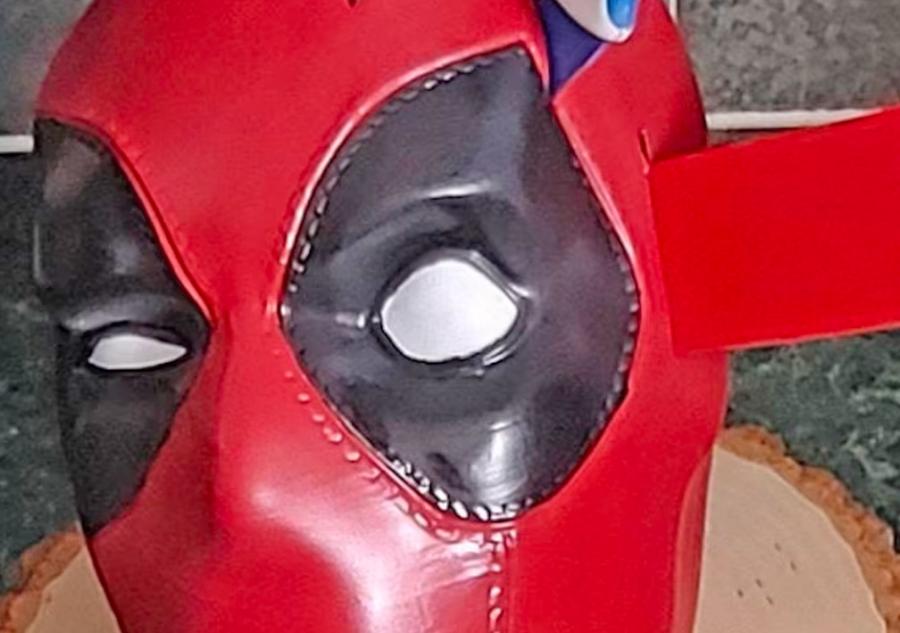 Credit: MPerezShop
There's even a Deadpool utensil holder that someone sells on Ebay, that will perfectly compliment the knives in head knife block.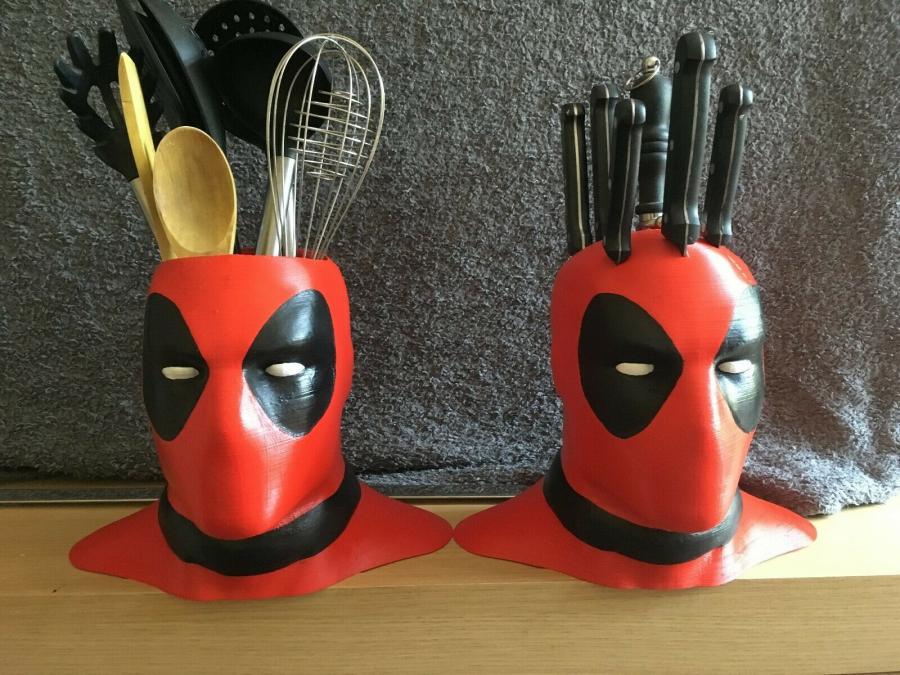 A user on Instructables even created instructions on how you can make your very own DIY Deadpool Knife Block.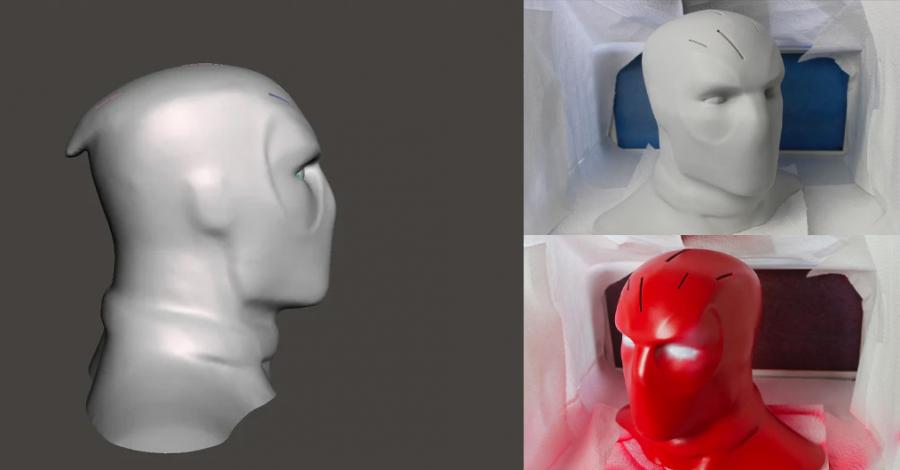 Credit: BrittLiv/Instructables
If you are planning to buy this custom knife holder, you should also consider purchasing a new knife set as it does not come with any knives!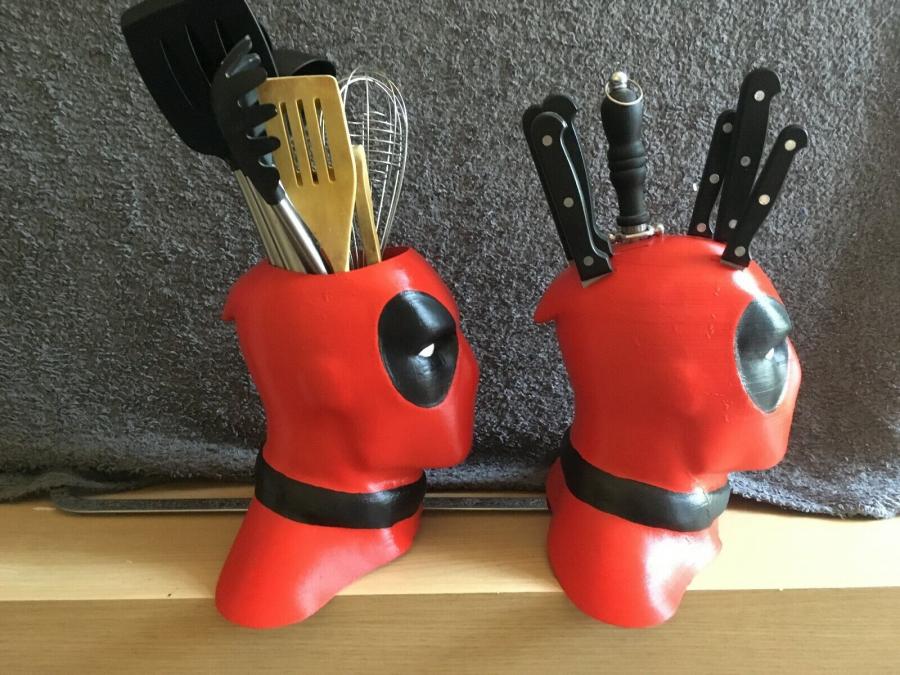 Lastly, when displaying the unique knife block, make sure that you are storing it in a safe place as it would look appealing to kids, especially those who love Deadpool.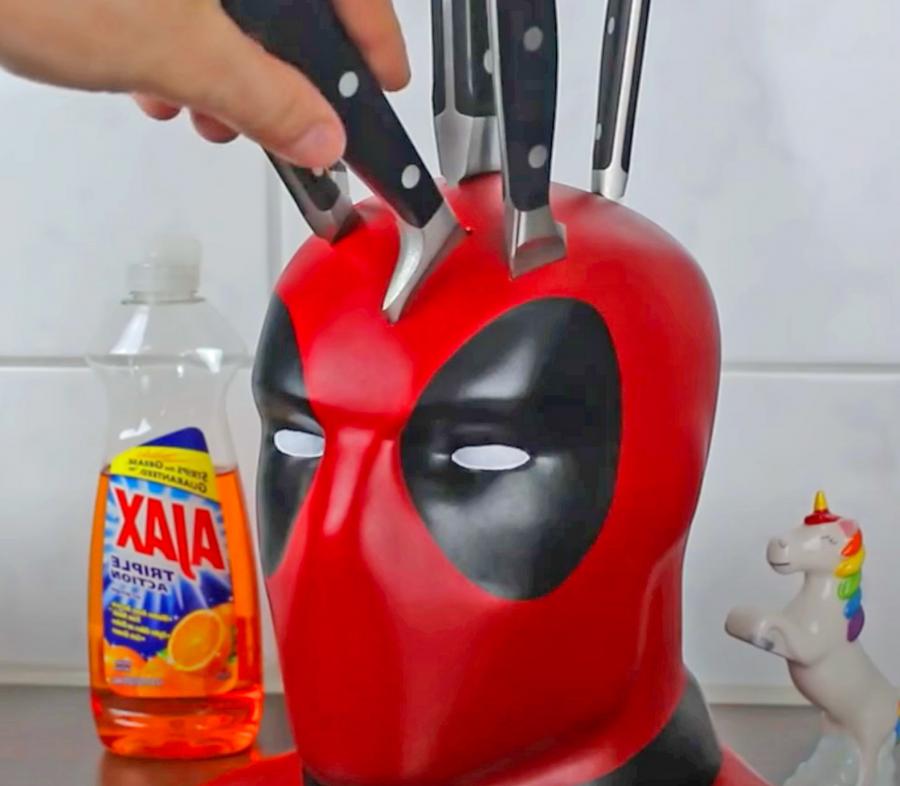 Credit: BrittLiv/Instructables
You can snag the Deadpool knife block knife holder from their Etsy shop for around $170 bucks!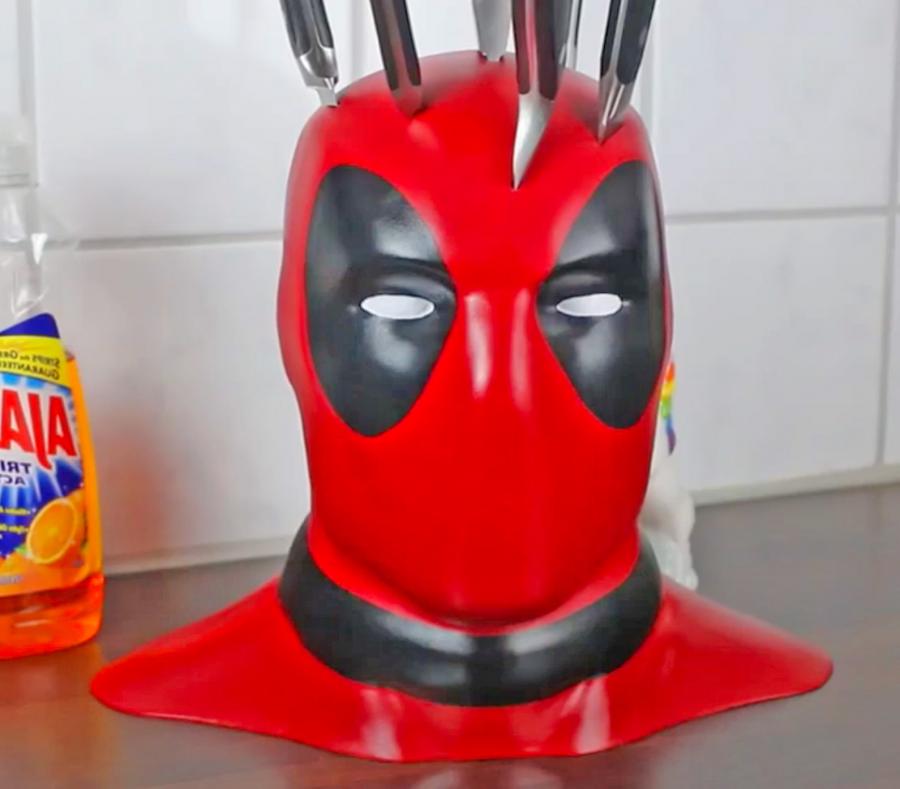 Credit: BrittLiv/Instructables
Check out the Deadpool knife block in action via the video below.
Subscribe To Our YouTube Channel