These Illuminated Halloween Silhouette Dresses Will Light Up Your Spooky Season!
By Ryan on 09/15/2023 10:07 AM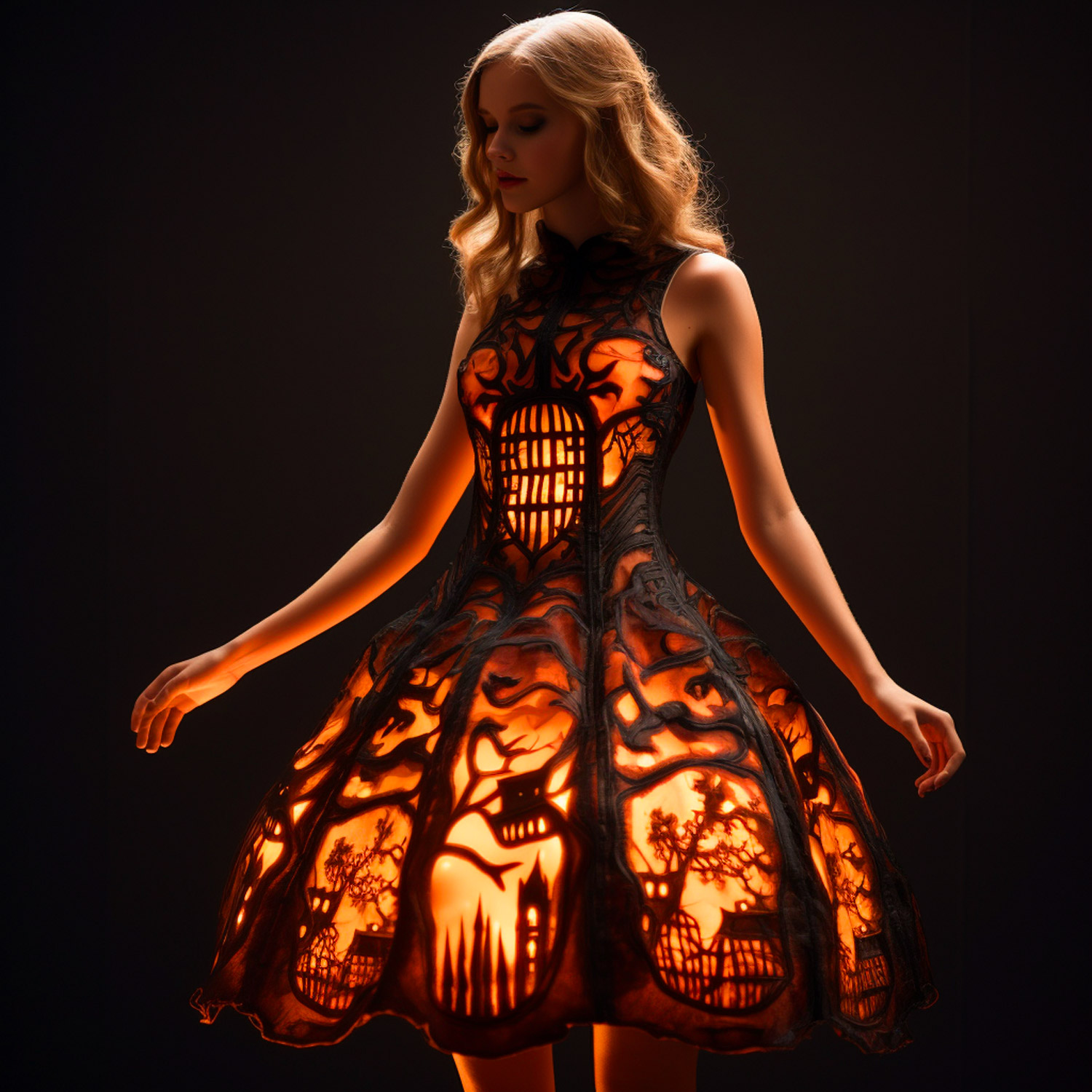 Mirror, mirror on the wall, which is the most spook-tacular dress of them all? Wait! No need for a magic mirror, the answer is as clear as the moonlit night - it's the Illuminated Silhouette Halloween dresses.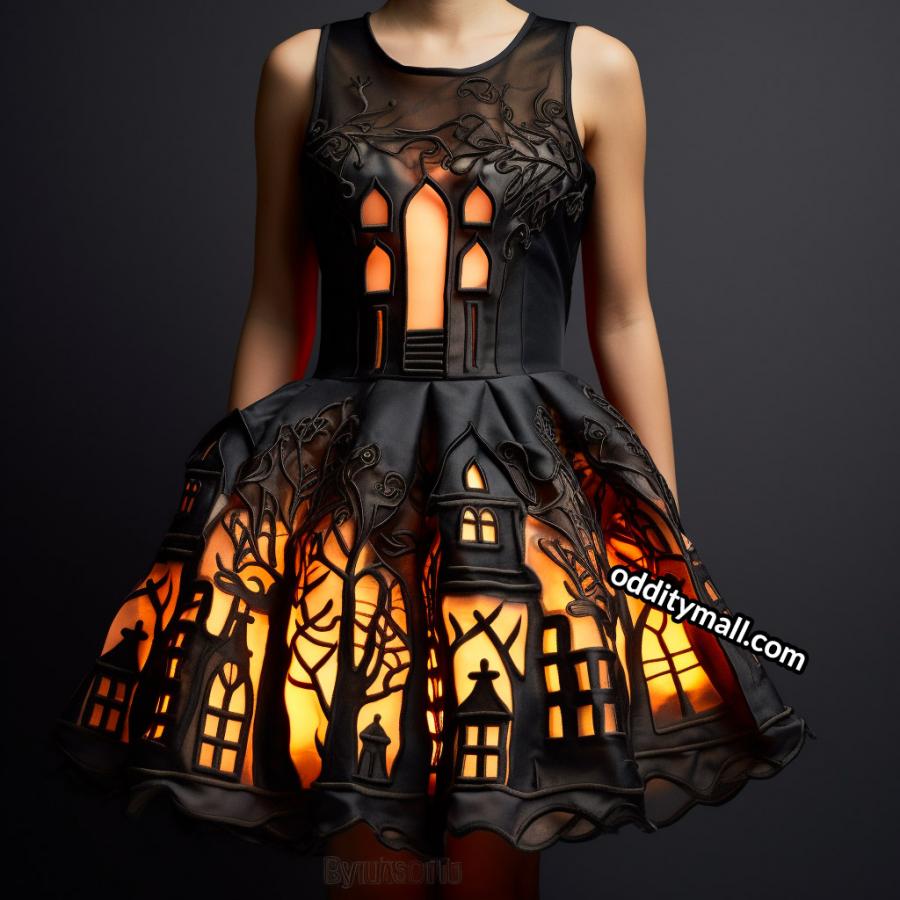 Step right up and feast your eyes on dresses that bring Halloween to life. Think you've seen intricate? Think again! We're talking haunted houses that loom eerily, pumpkins that grin wickedly, graveyards with tombstones waiting for ghostly inhabitants, and an array of Halloween designs that not only stand out but practically jump off the dress.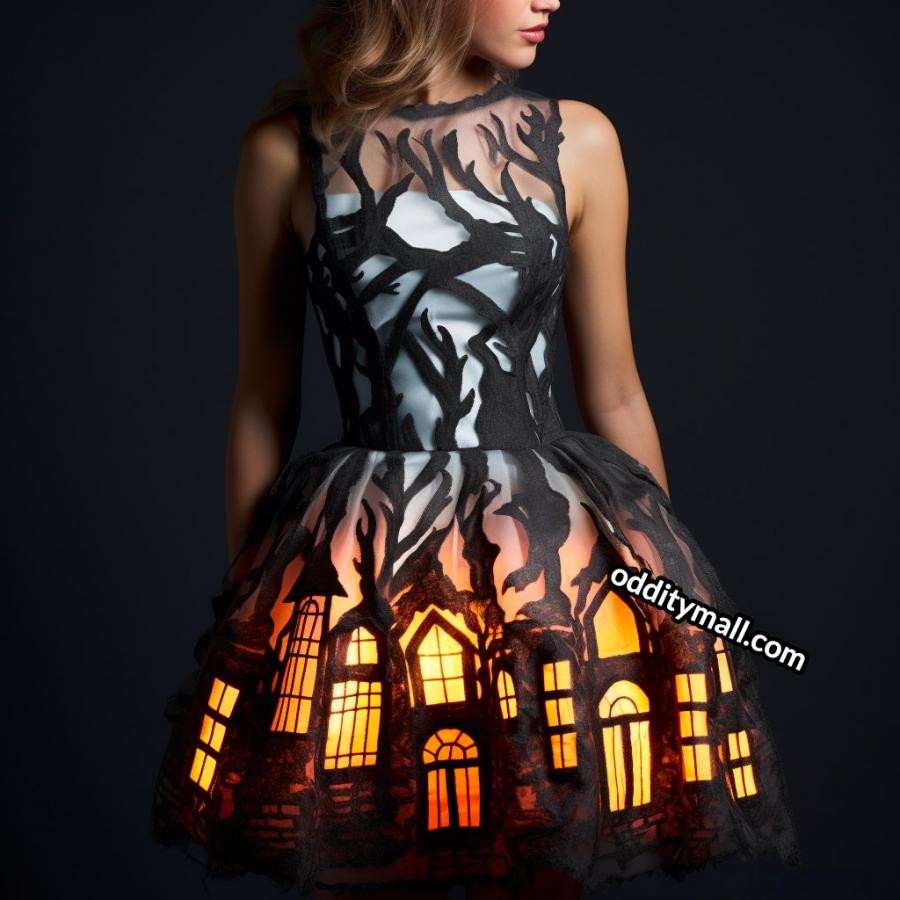 But what makes these dresses really pop? It's the stunning play of colors. Black fabric over vibrant orange creates a silhouette that is both haunting and dazzling. It's like Halloween wrapped itself in fabric form, waiting for wearers to flaunt its spectral beauty. Trust us; it's an All Hallows' Eve dream! Dress size woes? Worry not, my spooky fashionista! Whether you're a full-grown sorceress or a young witch-in-training, there's a size that's just right. From petite pumpkins to voluptuous vampires, there's a fit for every Halloween lover out there. Ever wanted to be the life (or perhaps the afterlife?) of the party? These dresses aren't just outfits; they're showstoppers. Saunter into any room, and you're sure to be the instant focal point. Whispers will circulate, eyes will widen, and the most common question of the night will undoubtedly be, "Where did you get that dress?" It's wearable art, and you're the canvas. Now, we all know the big dilemma: "Is it a costume or a regular dress?" Well, darling, why not both? While it would make for a prize-winning costume at any Halloween bash, don't hesitate to don it on a crisp October afternoon, maybe when you're grabbing a pumpkin spice latte or chasing autumn leaves. Because really, shouldn't every day in October feel like Halloween? Swish, swirl, and sashay! With a fit and flare design, this dress is designed for movement. Whether you're doing the Monster Mash, twirling like a possessed ballerina, or simply walking with an otherworldly grace, the dress flares out beautifully, adding to its eerie elegance. But here's where things get really exciting. Some of these dresses come with a supernatural twist - LED lights! Tucked subtly beneath the layers, these lights can illuminate the dress, casting an enchanting glow. Imagine, as dusk falls and shadows lengthen, your dress begins to shine, casting its own eerie light. It's not just a fashion statement; it's a whole Halloween mood. So, if you've ever wished to merge fashion with the phantasmal, the Illuminated Silhouette Halloween dresses are your dream come true. They are a dance of darkness and light, a blend of tradition and innovation, and above all, they're the perfect attire for those who believe Halloween is not just a day, but a state of mind. Wear it with a wink and a wicked grin, let the magic begin, and bask in the eerie glow of compliments that'll come your way. After all, why merely follow the trend when you can light it up? You can find similar dresses on Amazon!