This Makita Autofeed Screwdriver Will Save Your Time and Your Back During Long Projects
By Ryan on 08/16/2021 9:46 AM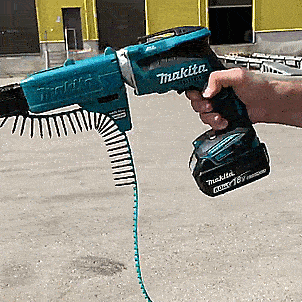 We've seen some crazy tools here at OddityMall. With genius innovations like this 14-in-1 hammer multitool and this incredible modular toolbox, it's never been easier to tackle those daunting home projects. But see, my problem is that I never have my priorities straight. It's hard to find the time to hang drywall when I'm busy filling my home with DIY Furby centipedes! I always tell myself that I'm just waiting for the perfect tool to come along, and I'm thinking that day might have finally arrived now that I've seen this insane Autofeed Screwdriver from Makita!

Versions: Makita | Dewalt
Utilizing a powerful 4-pole motor that delivers a fastening speed of 4,000 RPM, the Makita XRF02Z Autofeed Screwdriver runs through a strip of screws like some kind of futuristic firearm. Perfect for those big projects like decking, dry wall, and sub-floor installation, the Makita XRF02Z Autofeed Screwdriver uses a high capacity range of 1" to 2-1/8" for collated screws.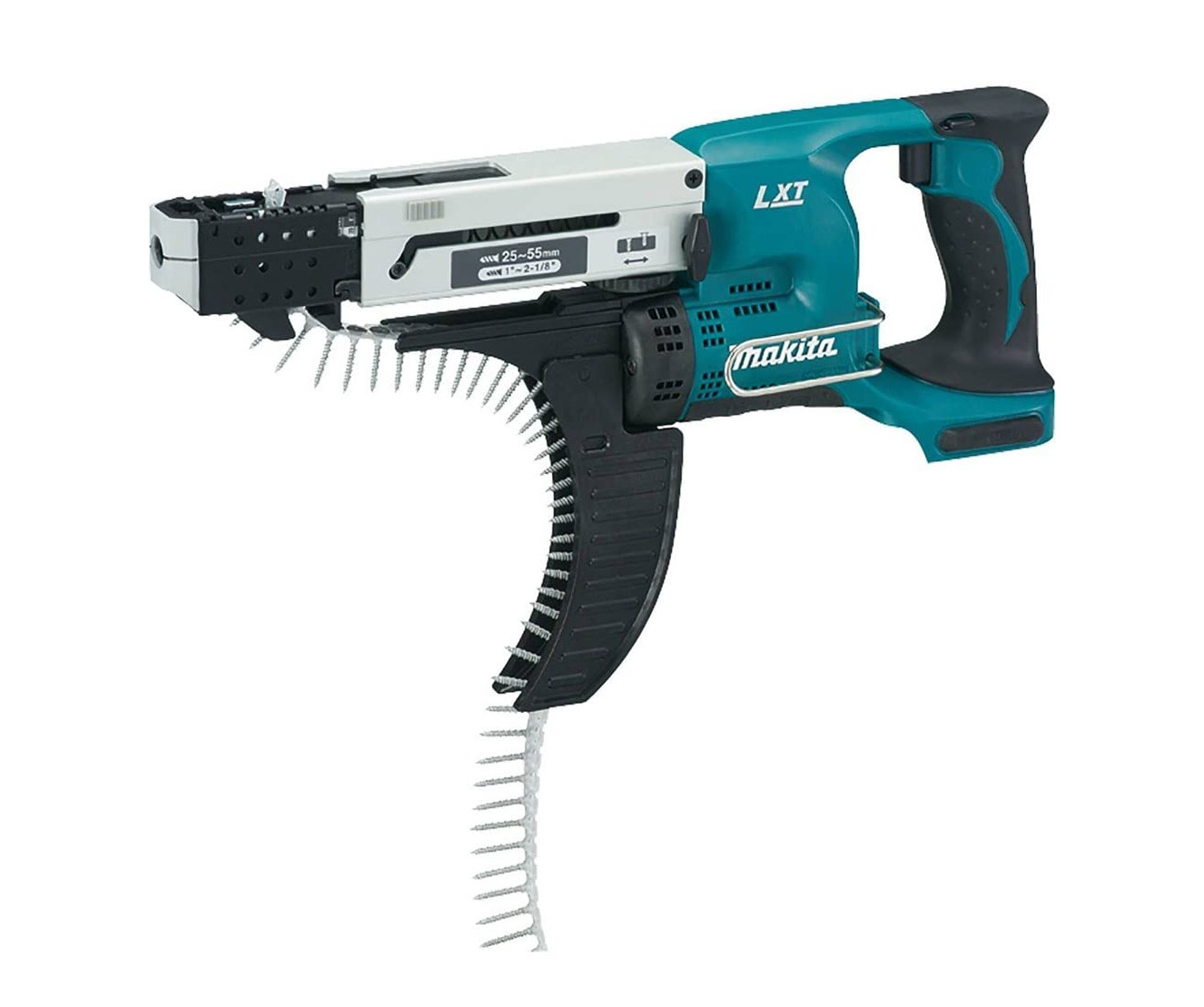 The aluminum dust proof autofeed housing keeps the screwdriver nice and light, while providing smooth sliding action.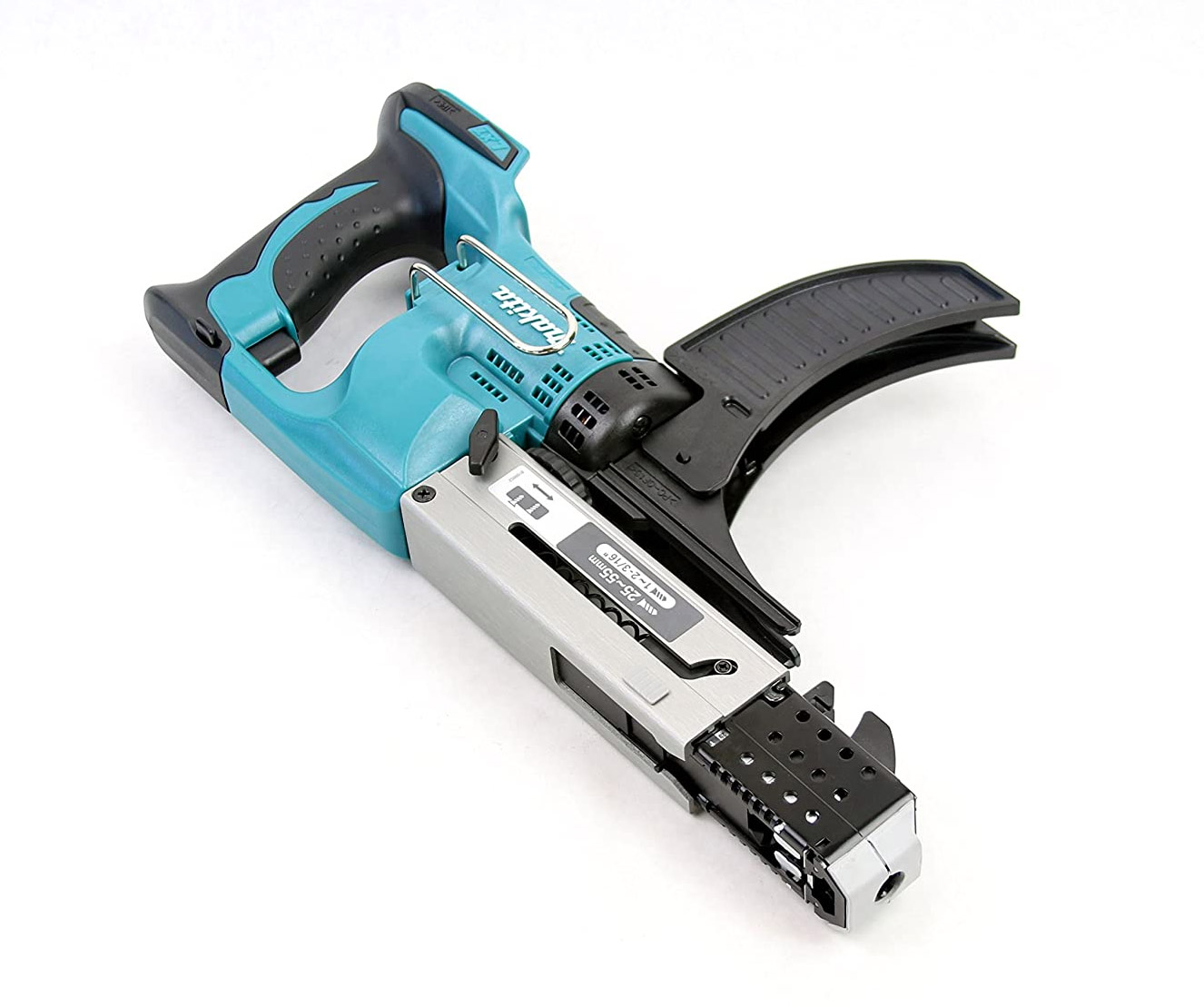 The Makita autofeed drill has a soft rubber grip for extra comfort when tackling those big projects.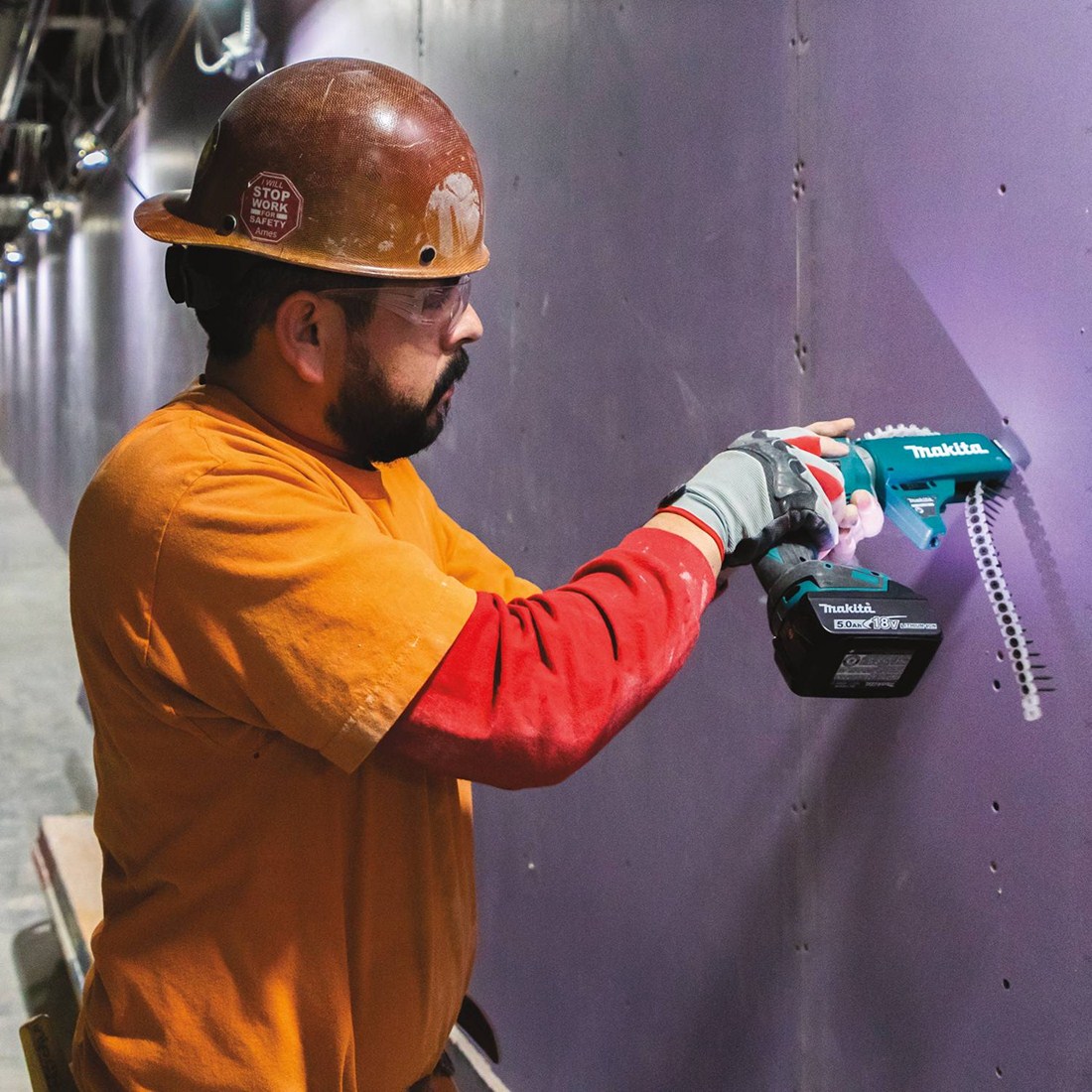 The part of the tool that guides the screws can be folded up against the autofeed housing for easy storage when you're done for the day, then easily unfolded when you're ready to continue your project.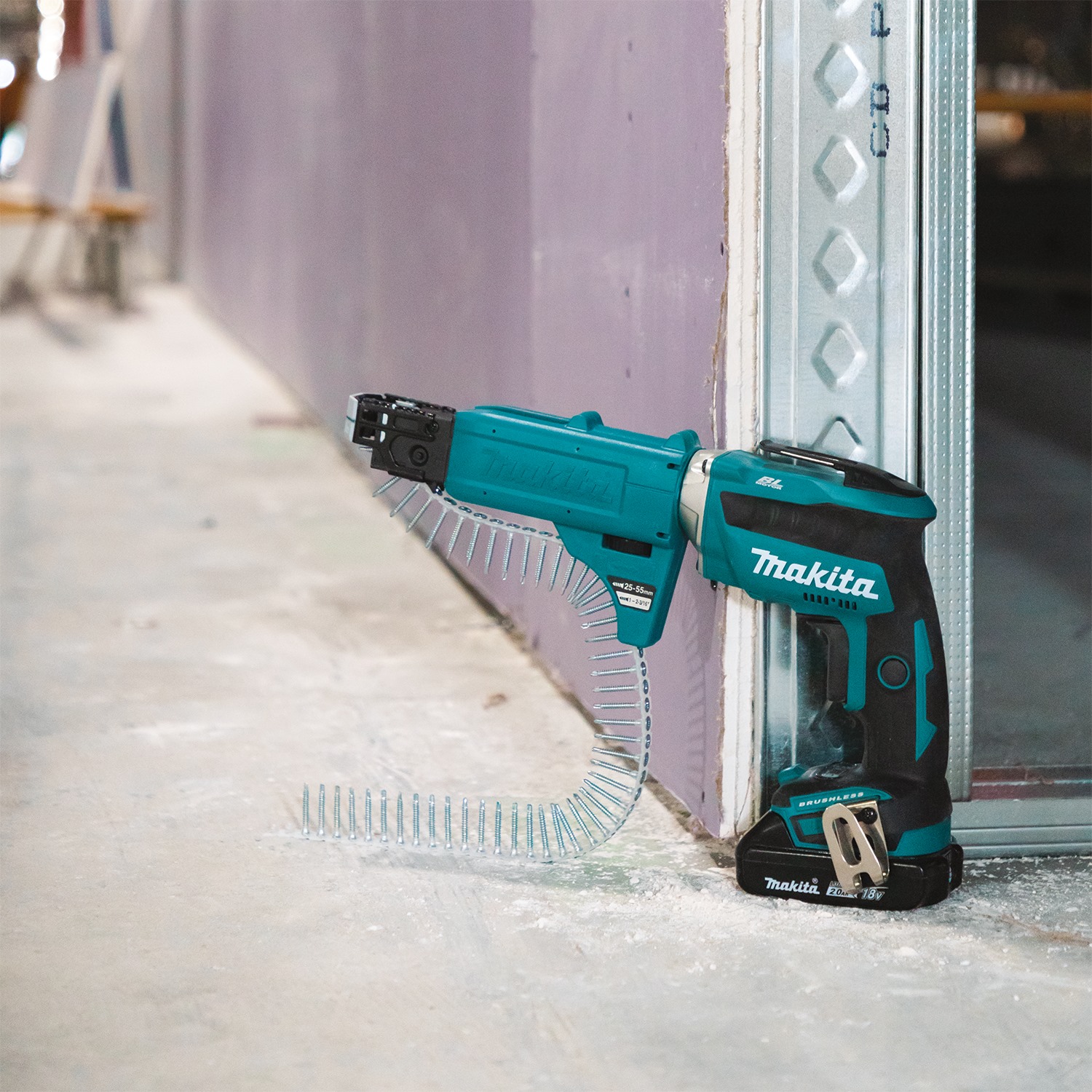 Compact and boasting an ergonomic design, the Makita Autofeed Screwdriver is only 16-1/4" long and weighs just 5.1 lbs when the battery is attached.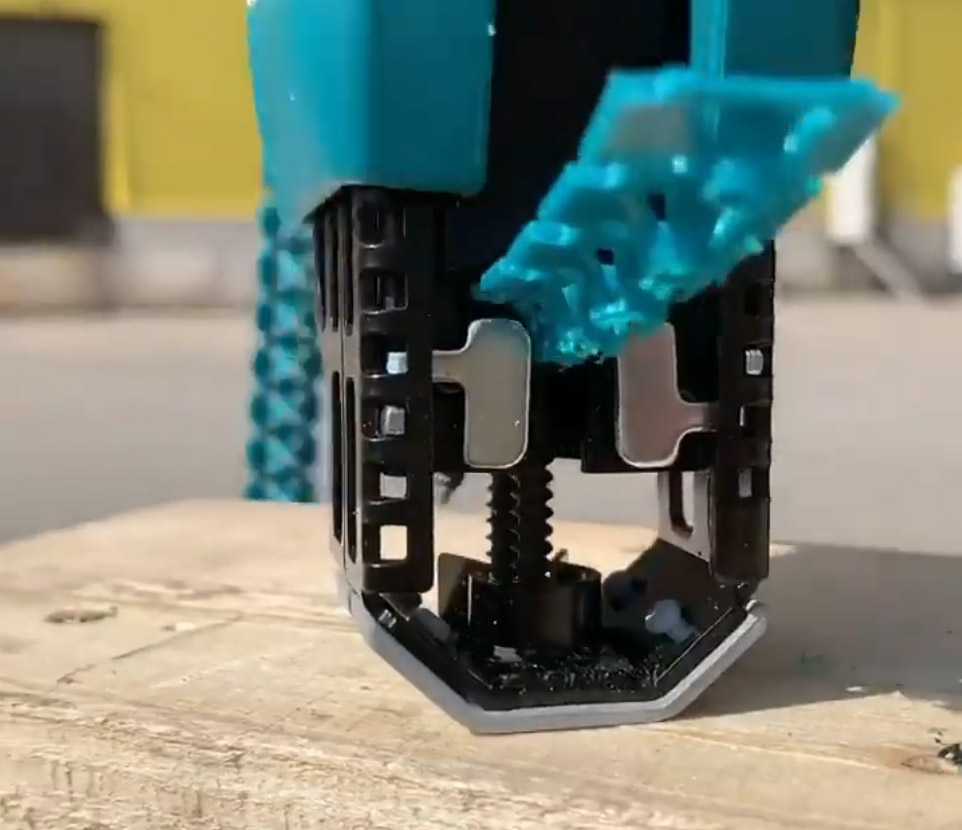 Seriously, watching this thing in action will make your head spin. Just imagine all the time you can save when you don't have to fiddle around with a pocket full of screws and a cordless drill.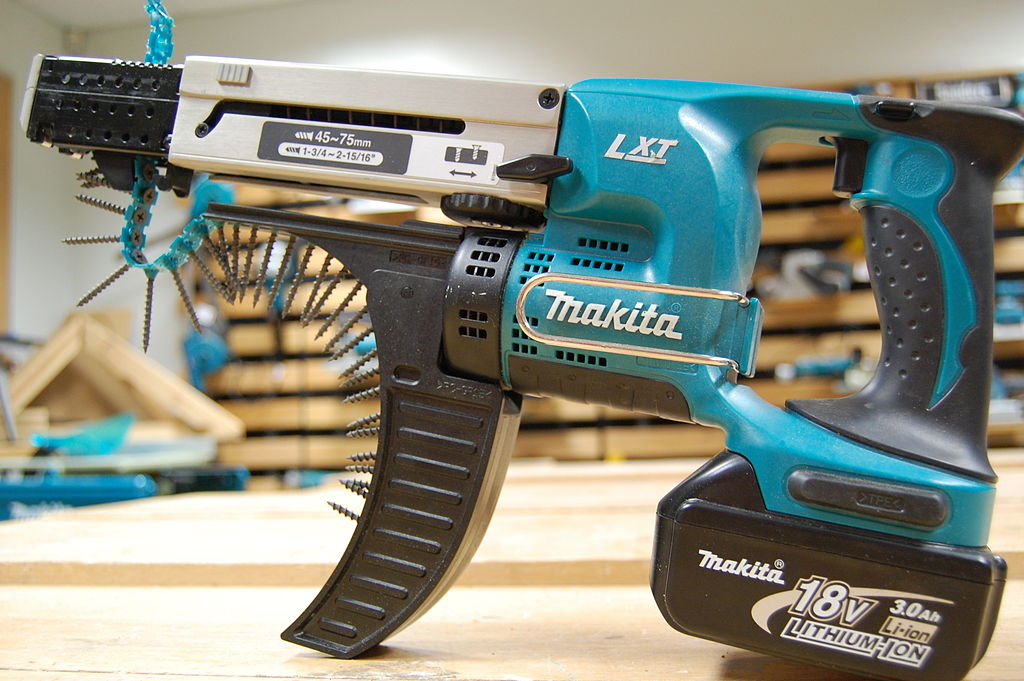 Handy folks are loving this autofeed screw gun too. In a five star review on Amazon, a user with the mysterious name Trashbag stated, "I had been using an old cordless Senco and then switched to a single screw Makita 18V when the batteries quit working. This tool is amazing. The build quality, function. It feels like a good firearm. The folding guide is magic. Great feature."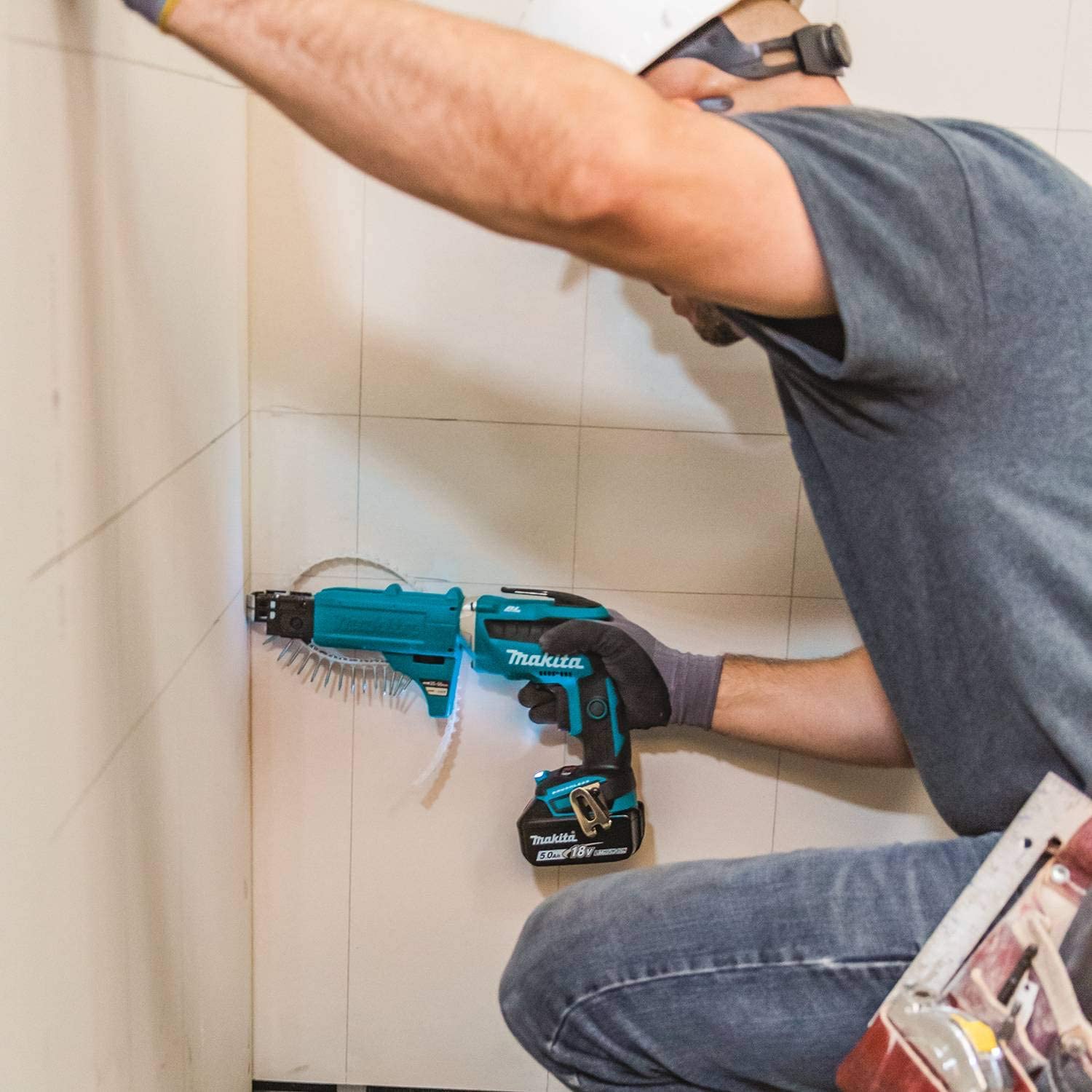 While Mr. Trashbag proceeded to admit that they wished the fastener strip was covered for certain jobs, the five stars speak for themselves. Other users emphasized the importance of reading the instructions before using the Makita XRF02Z. Since the tool needs some adjusting when first taken out the box, a few reviewers were disappointed by their initial experience because they hadn't read the instructions. You gotta read those instruction manuals, people!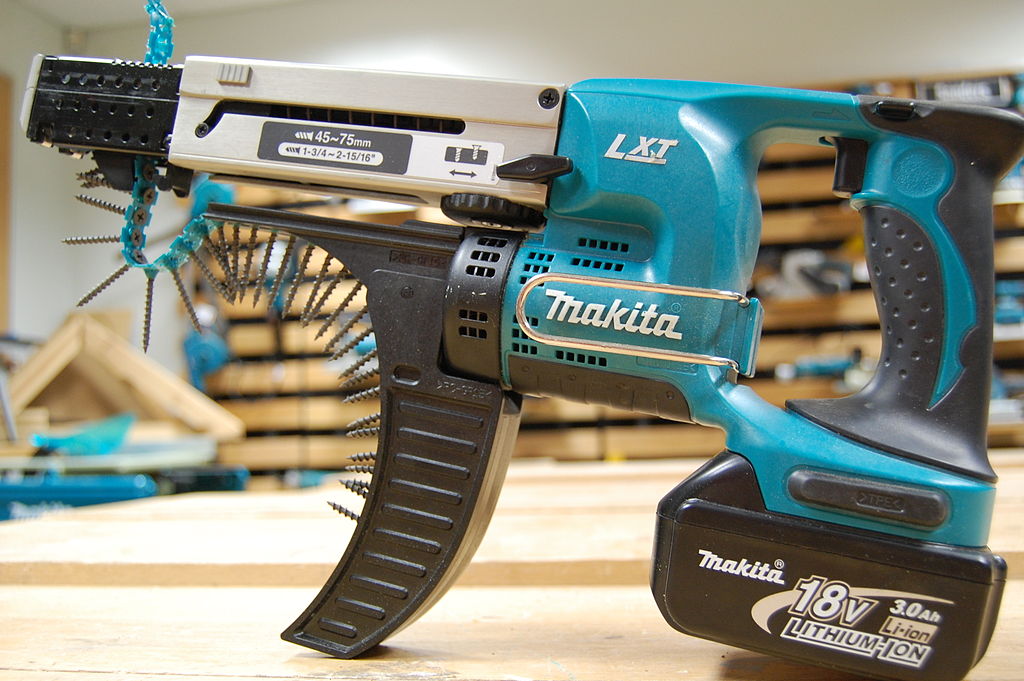 The Makita XRF02Z autofeed drill requires one Lithium ion battery to operate, so be sure to pick up one of those too. The manufacturer recommends using Makita's own 18V Lithium Ion batteries, since they have the most efficient charging capabilities.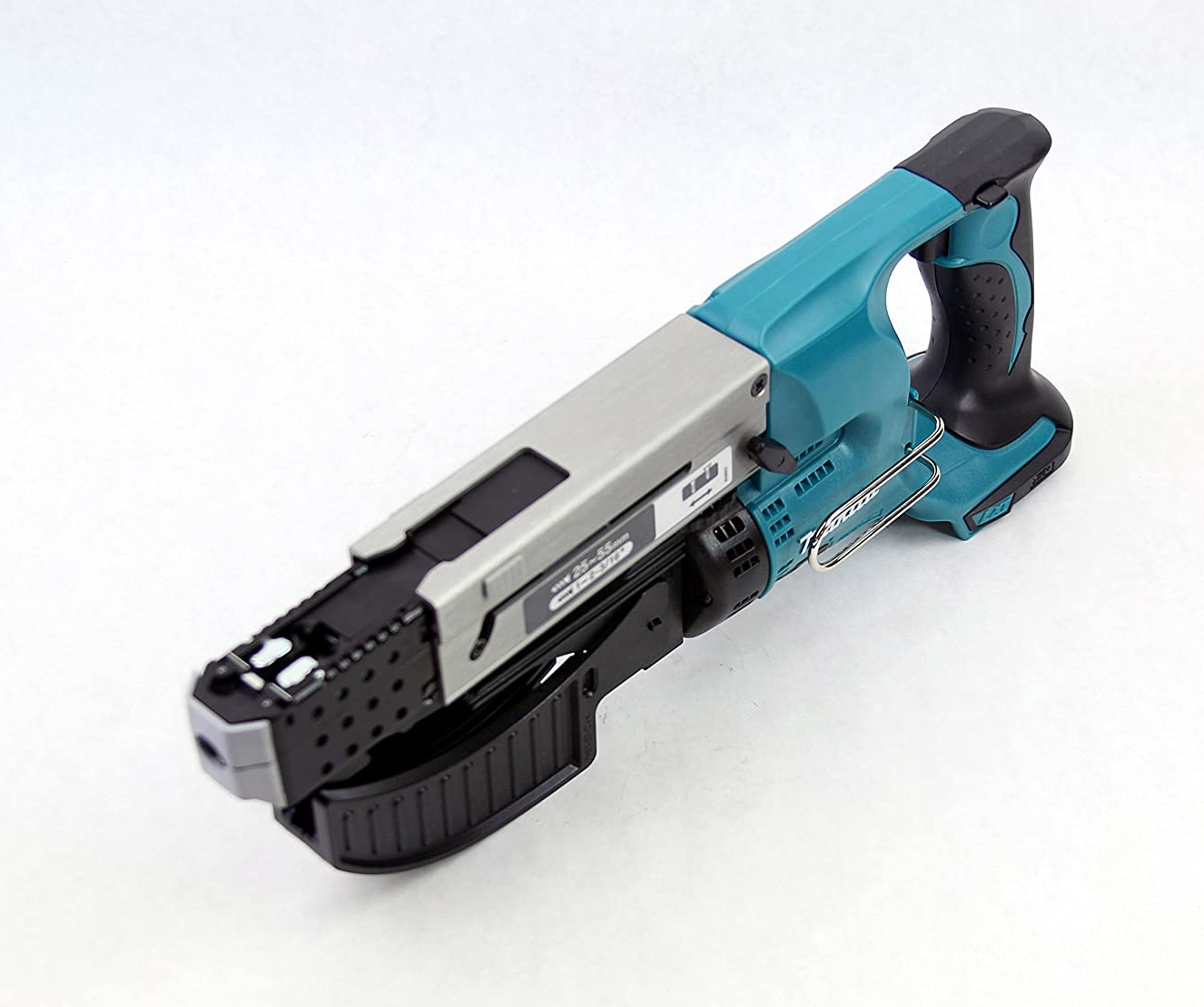 The Makita XRF02Z also comes with a three year warranty and Makita's Star Protection. Star Protection is a communication technology that allows the Makita tool and battery to exchange data in real time and monitor conditions while using the tool. This technology protects against malfunctions like overloading and overheating. Since Japanese manufacturer Makita has such a stellar reputation, you can feel comfortable knowing that you're investing in a quality tool that will last for many years of projects (which for me probably means like one or two projects).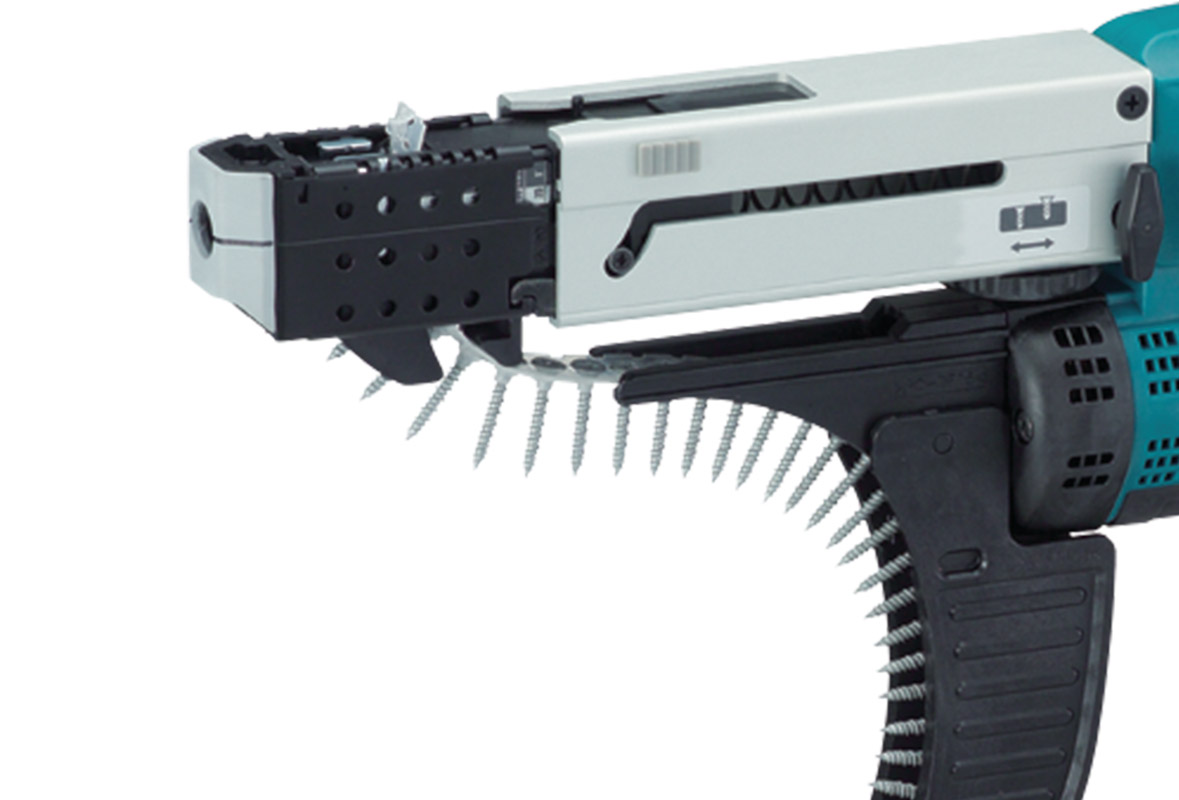 With less weight and more power, the Makita autoofeed drill is an efficient and safe way to speed up any project.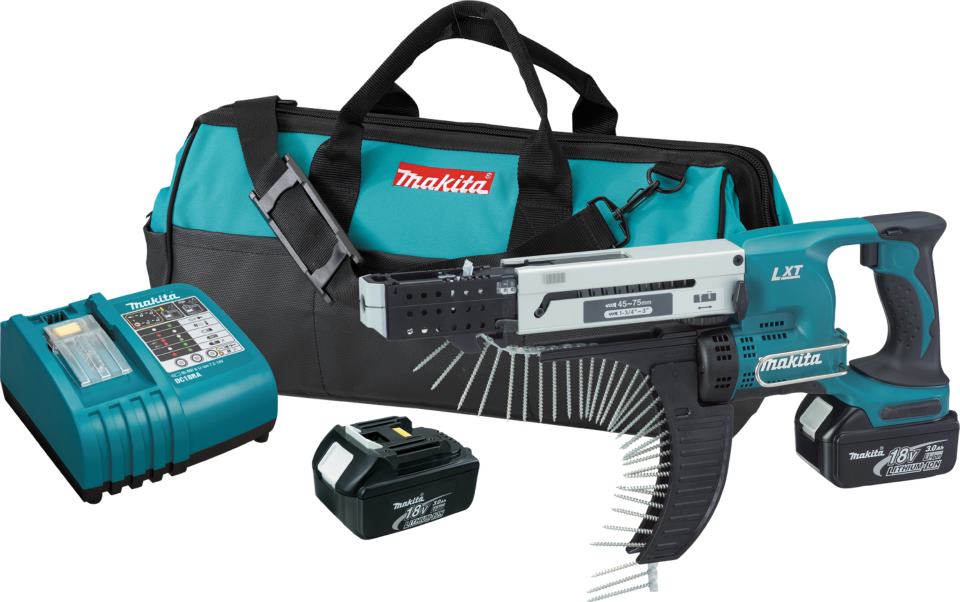 Check out the the Makita autofeed screwdriver in action via the video below!
Subscribe To Our YouTube Channel