There's a Kirby Fan, and The Design Of It Just Makes Too Much Sense
By Ryan on 07/16/2019 1:45 PM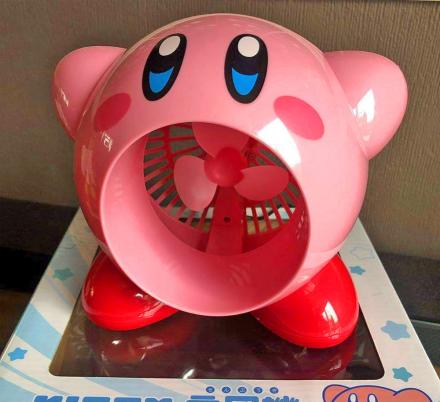 We all know the lovable Kirby, he's some sort of marshmallow, ball, or blob of some sort, and he likes to open his mouth extra big to eat or inhale his enemies. So a fan designed in the shape of Kirby just makes complete sense, and it's a surprise that it's taken this long for it to exist. Now the only question is if there's a reverse setting on the fan to make him inhale air and any enemies in the room, instead of blowing.

Versions: Kirby Fan | Kirby Cushion
The Kirby fan is actually quite small, and is meant to be used in an office, work area, or somewhere close by. It uses a USB cord to connect right into your laptop, USB hub, computer, or a wall adapter to power the fan. The kirby fan is the perfect gift idea for any Kirby geek, video game lovers, or Japanese cartoon enthusiasts.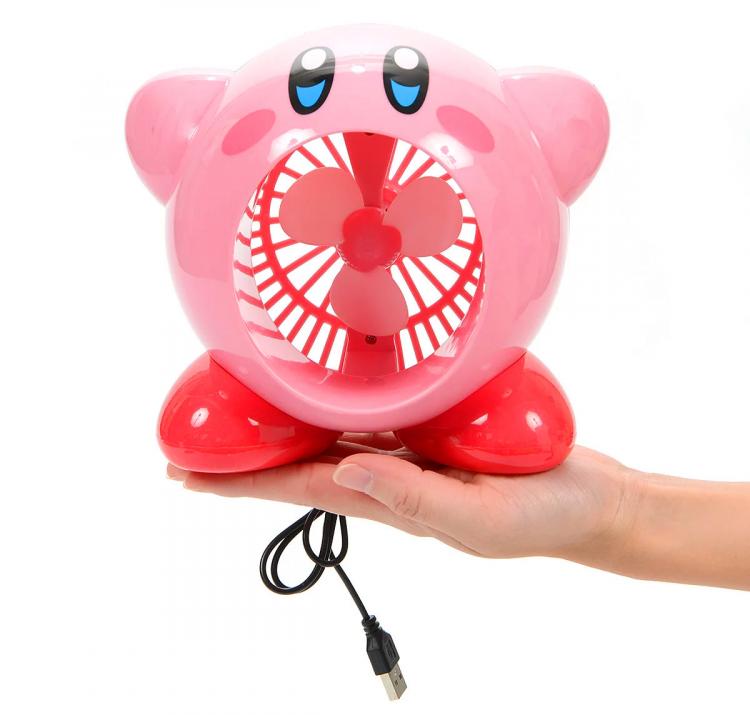 The Kirby fan is made from ABS plastic, is made by SK Japan and sold by the Japanese shop Otaku Mode, has an on/off button the back of the fan, has an open-face design where the blades are open inside of Kirby's mouth with no guard, and measures 6.3 inches tall.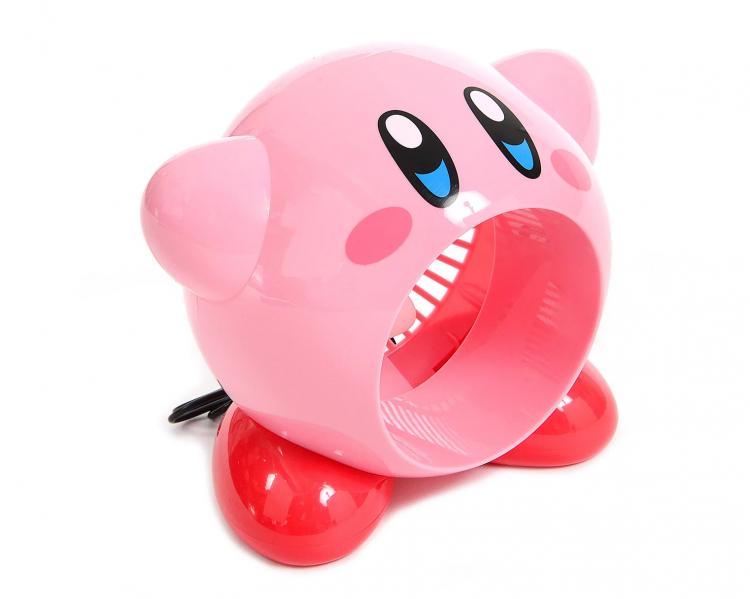 Not so much in the mood for a fan, and instead want a giant Kirby cushion pillow where you lay inside his inhaling mouth? Yes that exists, and it looks pretty amazing. It's called the Kirby Inhale Big Plush Cushion, and it lets you lay your head right inside Kirby's mouth. Inside Kirby's mouth is a little pillow/cushion that looks like his tongue when it's not in use.