This Inflatable Floating Rope Swing Is a Must For Lake Property Owners
By Ryan on 07/25/2022 1:13 PM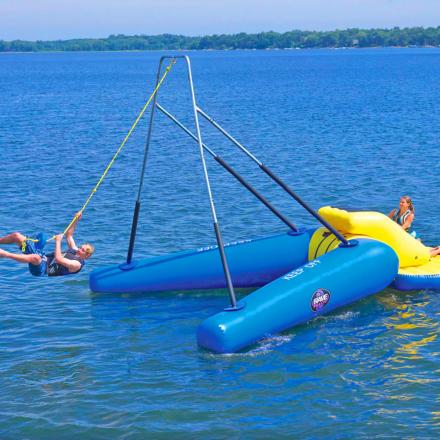 If you're looking for fun recreational activities to enjoy with your family this summer, the new 13 1/2'-High Rope Swing will let you experience a nerve-racking swinging adventure right out on the water!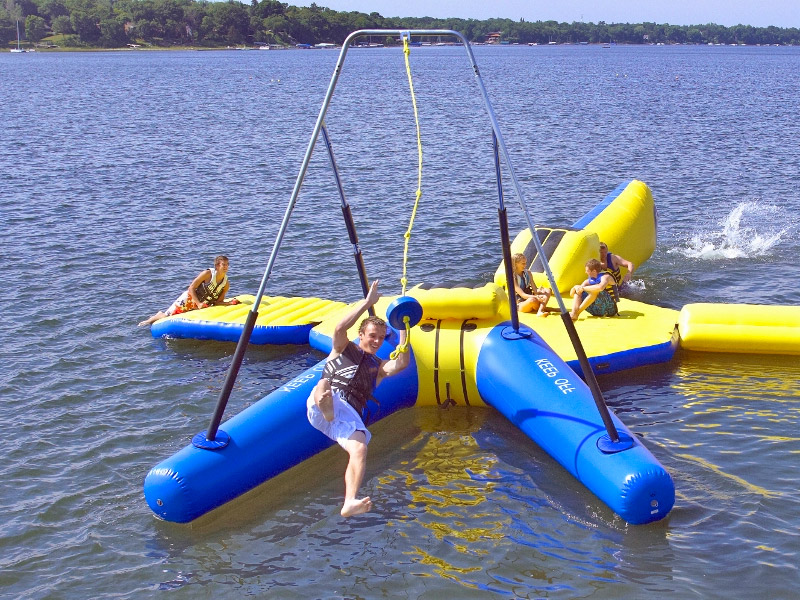 Water activities during summer are one of the best refreshments a family can have. It helps you stay cool while enjoying the heat of summer. It also gives you the best moment, which you and your kids will remember as time goes by. And the good news is, it can also be done in the comfort of your home or your lake cabin and without spending too much!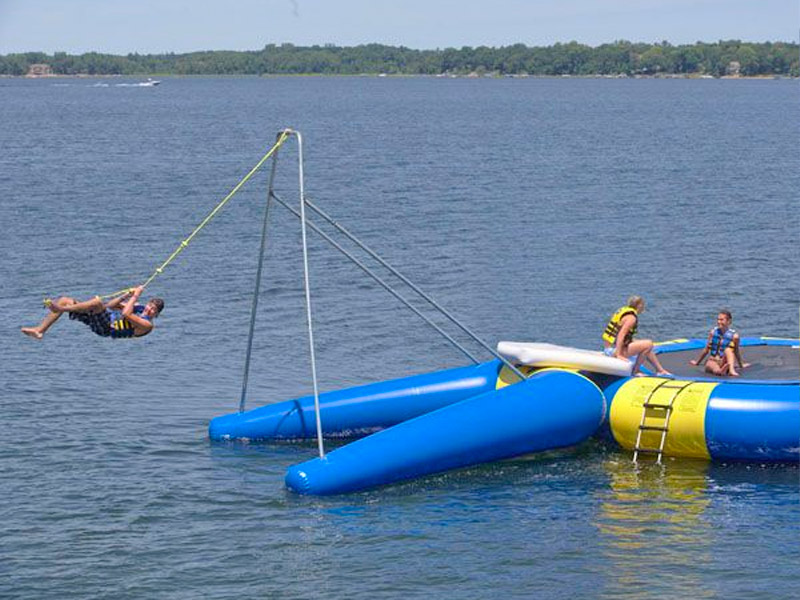 This Floating Rope Swing provides open-water launches into a lake, pond or even a swimming pool, making it perfect not only for your family's water activity but also for team building, parties, bonding with friends, recreational play, and so on.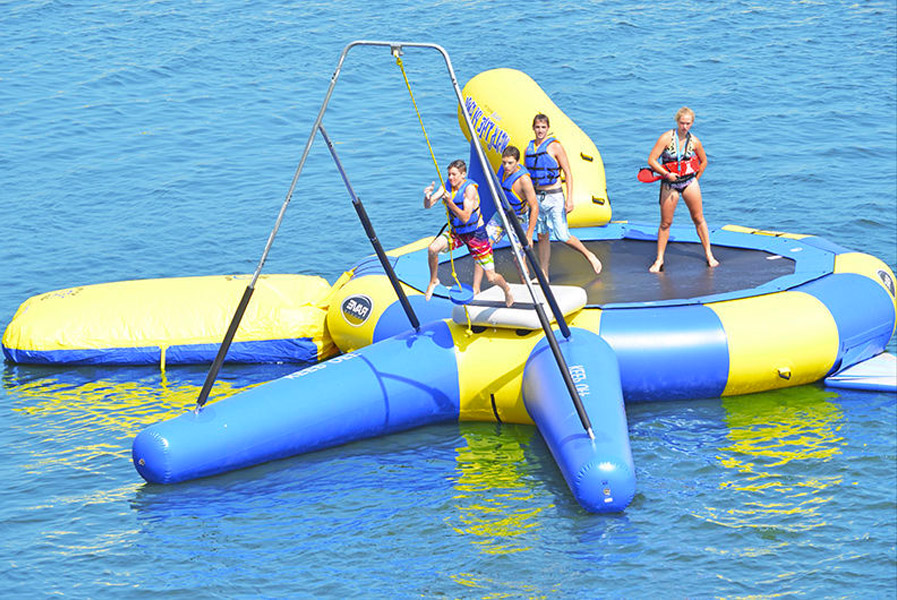 In addition, this is also safer than a traditional tree or dock swing because it enables swingers to let go at any point during a launch for entry into the water.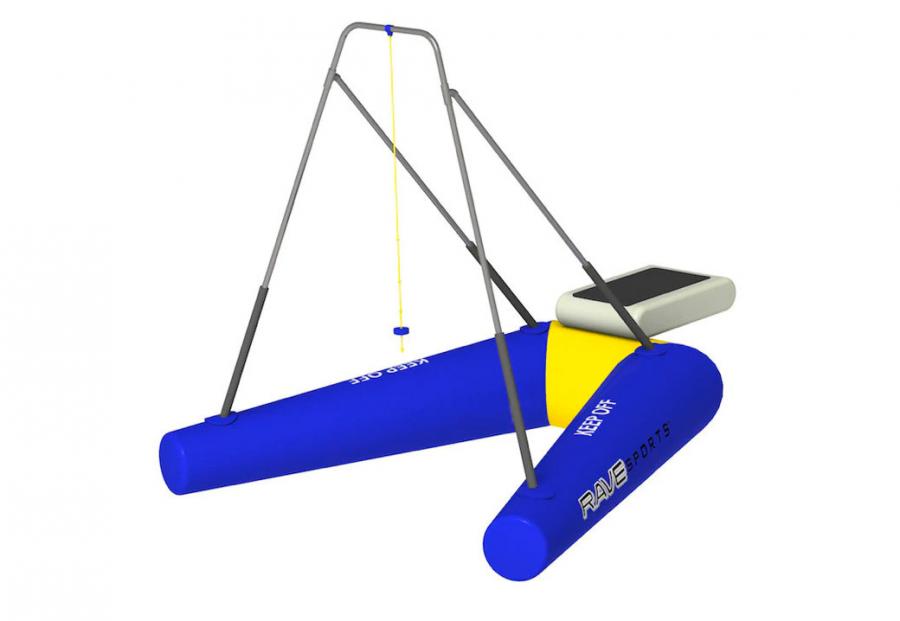 The swing is also suspended from its own floating platform that provides stability for swingers. Hence, it's surely much more convenient than the traditional one.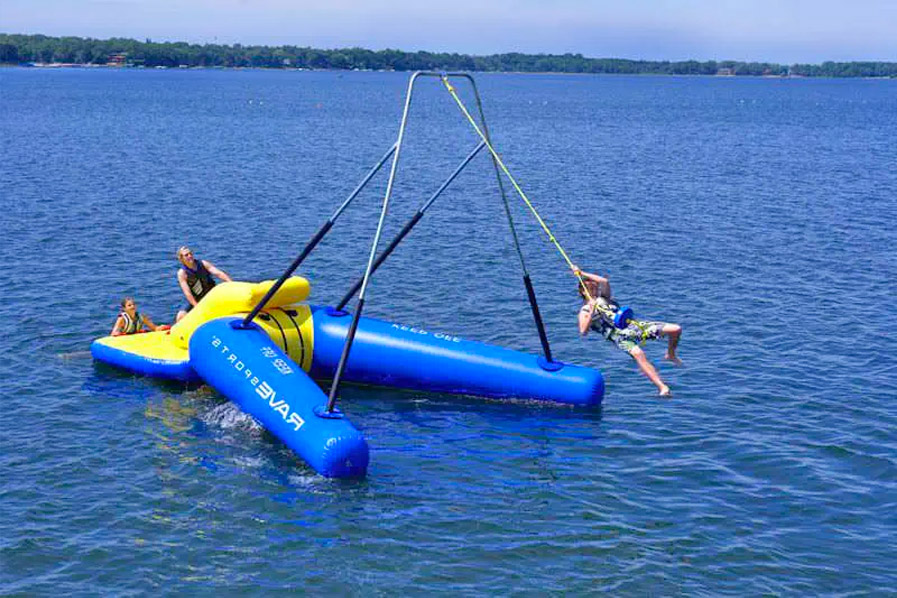 Another one of this rope swing's salient features is its durability. The structure is made of 28-ounce marine grade reinforced PVC, which makes it last for a long period of time.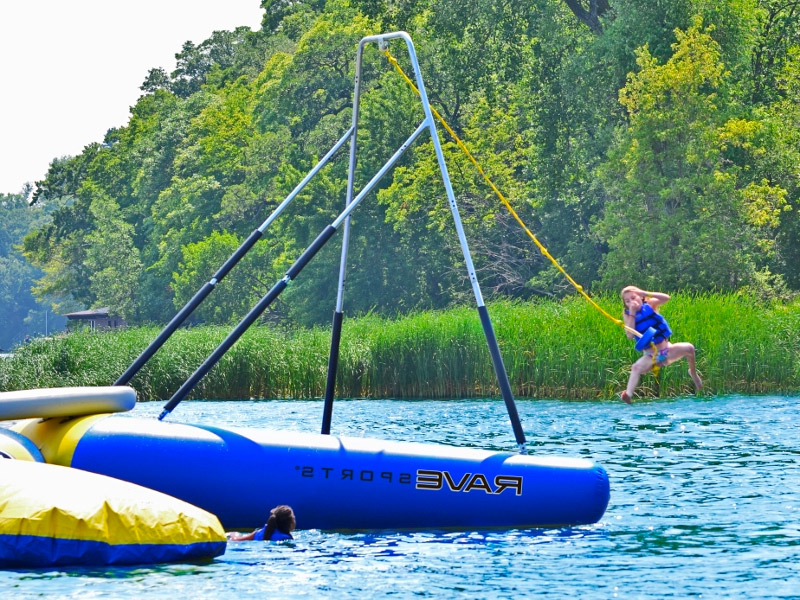 You should not also worry about maintenance and the Ultraviolet Rays (UV) because the entire inflatable structure is treated to block damaging UV rays and resist mold and mildew that easily damages the swing.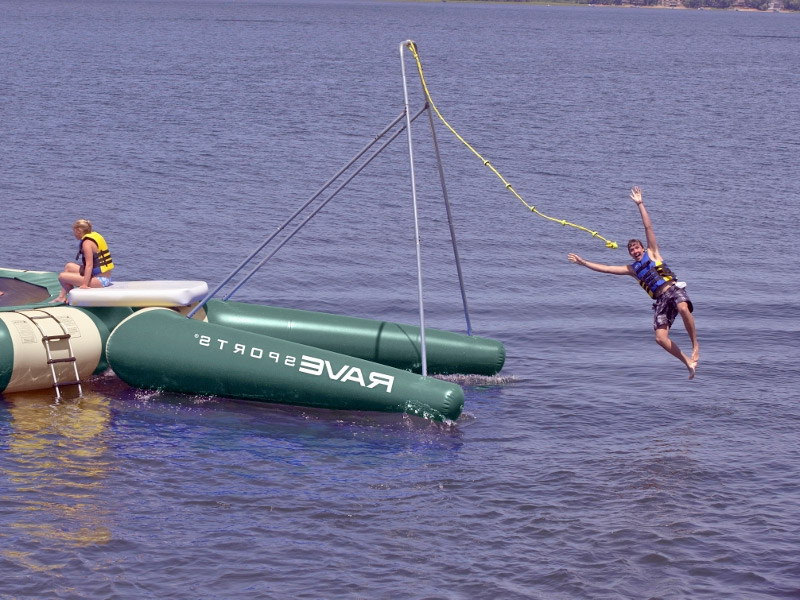 On top of that, your family and friends will not have difficulty exploring the structure because it is made up of six heavy-duty foam-filled handles that assist climbers as they climb the swing's boarding dock and one-person access ramp.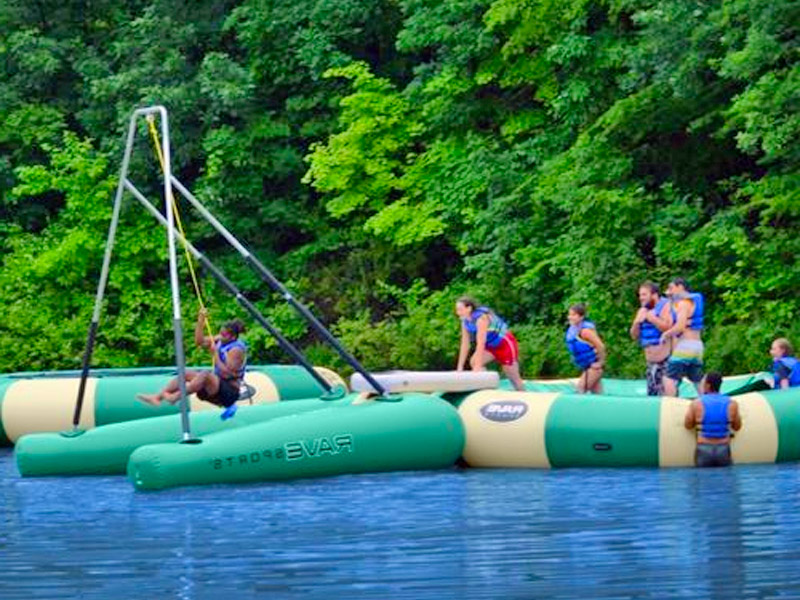 If you have an existing floating trampoline, you can opt out of the inflatable ramp and attach the floating rope swing directly to your water trampoline!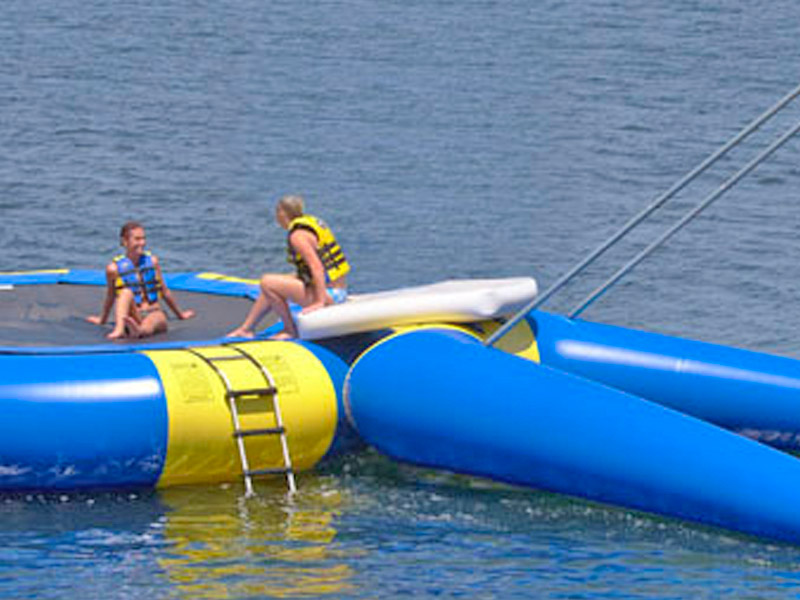 The best part? You can also have this amazing product at your doorsteps as the structure only requires at least 10 feet of water depth for anchoring. So, if you have swimming pools of at least 10 feet in depth, this will be a great fit!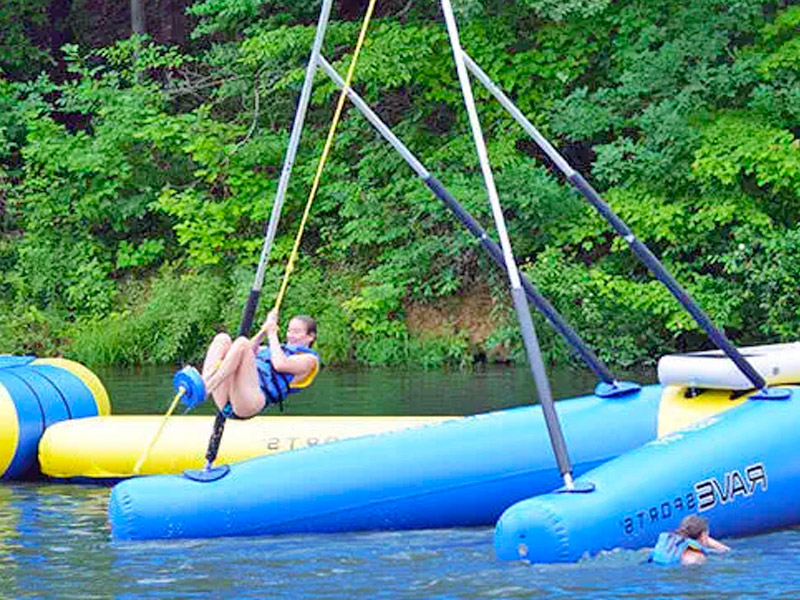 The floating rope swing is easy to use as, it will only take you around 45 minutes to assemble and inflate it using an electric pump.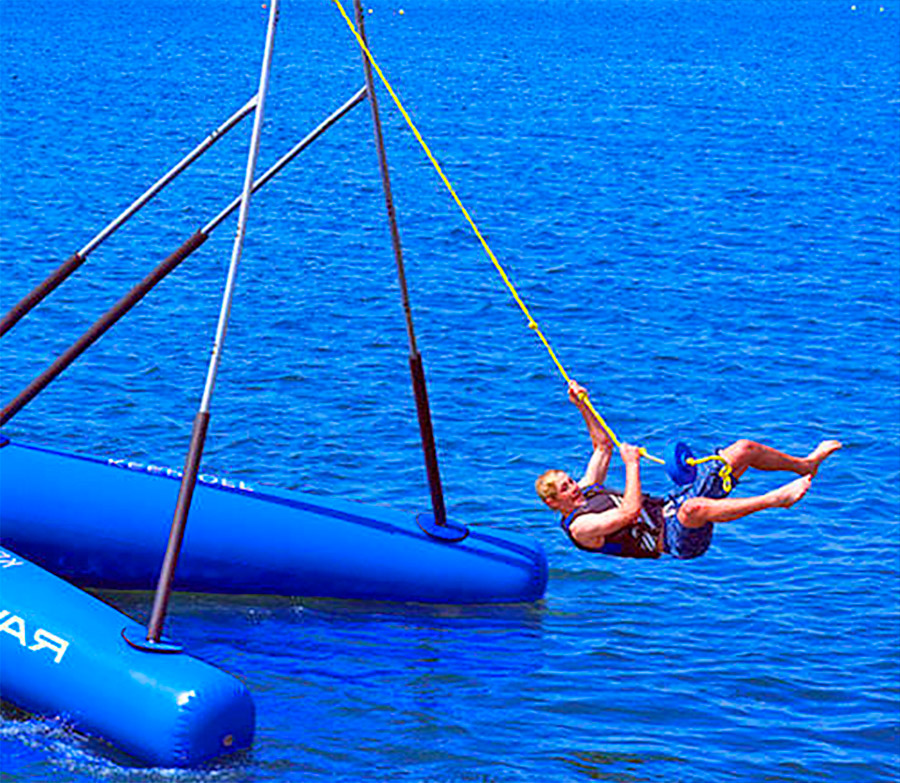 Indeed, water-based activities, especially during the summer, are the most cherished things to do. With this unbelievably cool Floating Rope Swing, you don't need to go to water theme parks or find a rope swing attached to a tree to enjoy the fun it brings!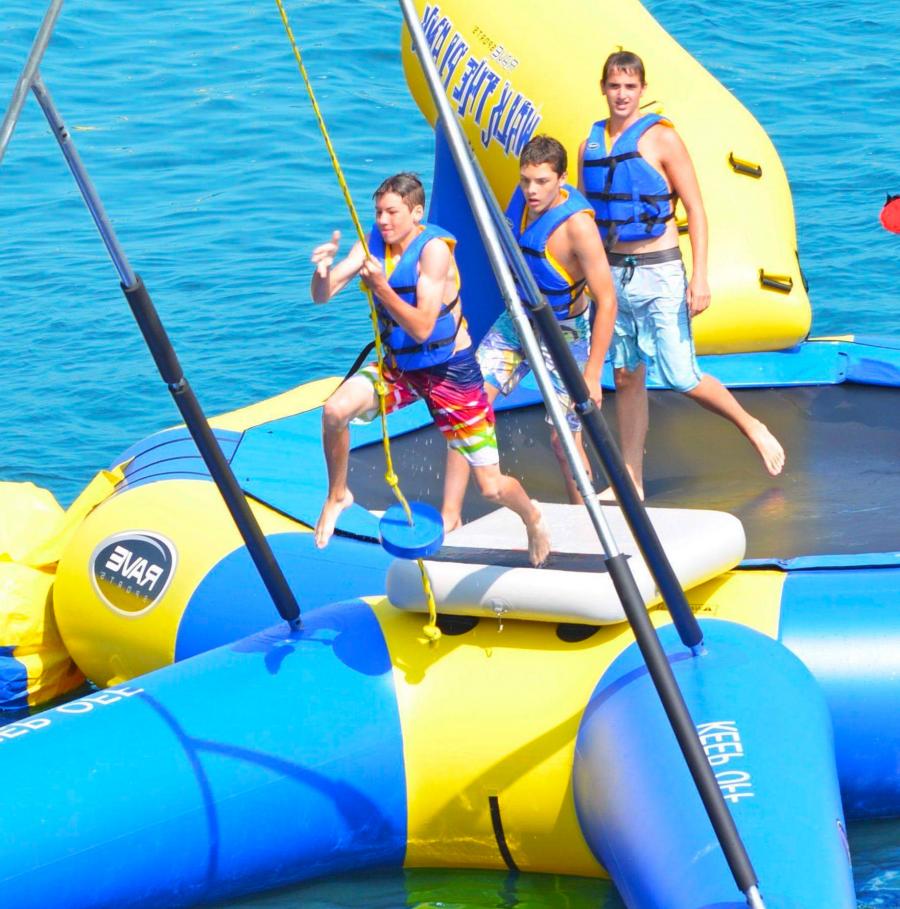 You can find the inflatable water based rope swing on their website for around $2,500 bucks!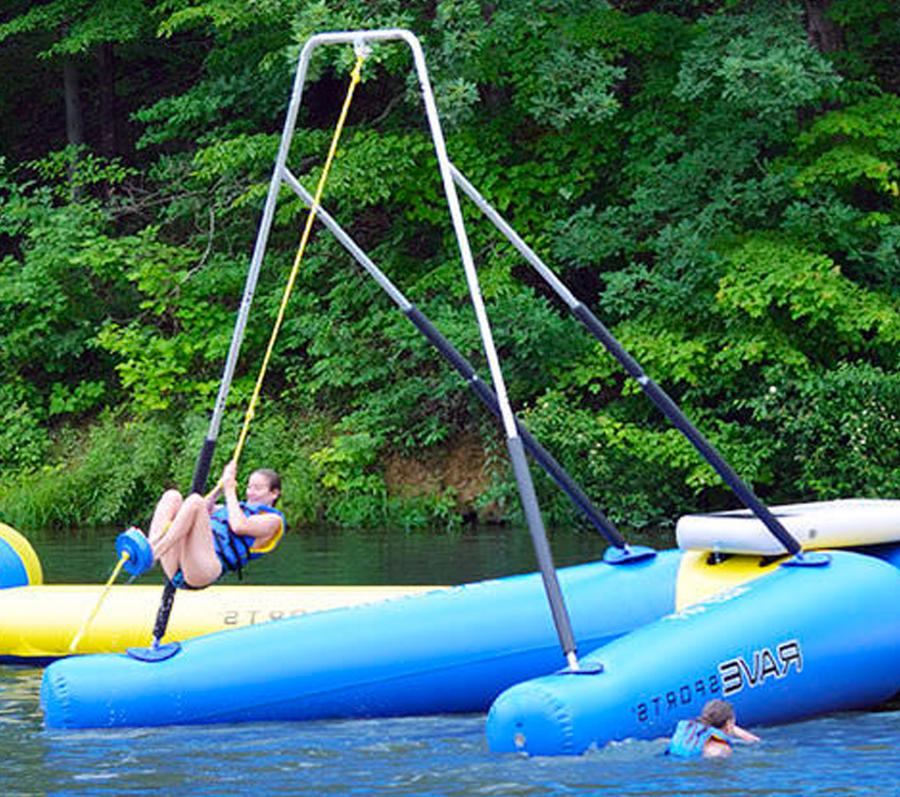 Check out the inflatable floating rope swing in action via the video below!
Subscribe To Our YouTube Channel