Every Disney Lover Probably Needs This Princess In The Tower Paper Towel Holder
By Ryan on 03/05/2020 5:29 PM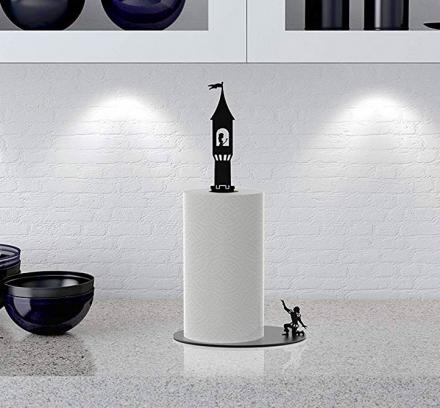 Remember the Superman bookshelf we posted a while back which features Superman holding up your books with all his might? Well, the same company that made that is back with another fabled tale made into a fun household item. This time it's the Princess in the Tower, and it's made into a paper towel holder.
The Princess in the Tower paper towel holder features the Princess locked up in her tower by the vicious with at the top of the holder, while the prince ready to save her awaits at the base of the holder. To use it, just slide a roll of paper towels over the tower. You can even use the prince at the base to help you rip of a piece.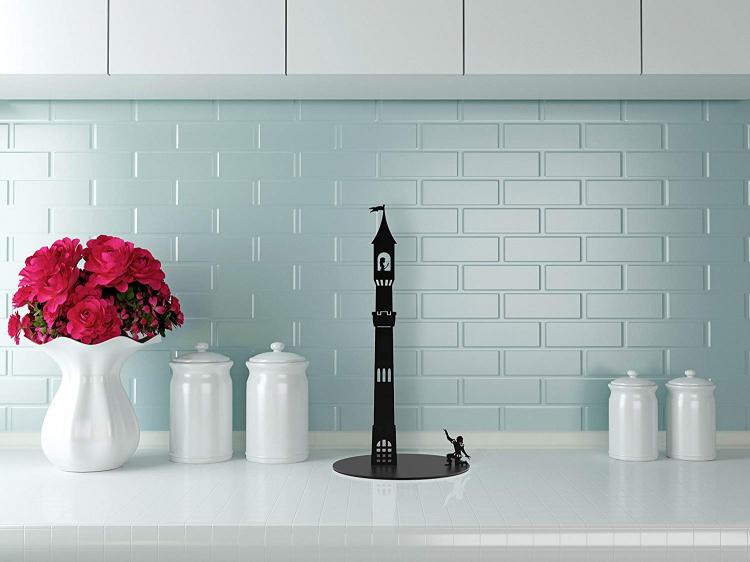 The perfect paper towel holder for a house full of imaginative kids or geeky adults, the Princess in the Tower paper towel holder adds a bit of charm and style to your kitchen, and will surely be an instant conversation piece for any guests who lays eyes on its unique design.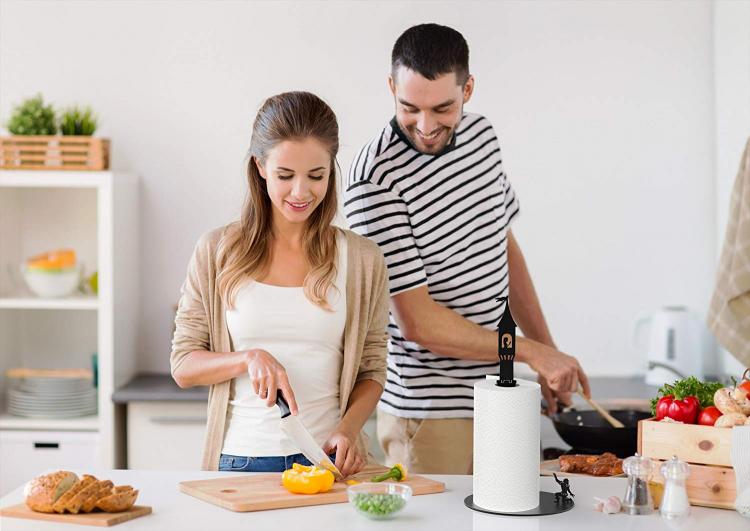 The Princess In The Tower paper towel holder is all one piece so no assembly is required, is made from painted iron, with a high-quality black coating finish. The unique paper towel holder weighs 18.8 oz, and measures 15.35 inches tall x 7.87 inches wide x 5.91 inches long.