There's Now an Official Staring Contest Game, and It Looks Pretty Legit
By Ryan on 01/09/2020 3:15 PM
Sure, we've all had staring contests with plenty of adults, children, and possibly even dogs or cats, but is it really an official contest if you weren't using this official staring contest game and accessories? The answer is apparently no! The Stare-Off Game kit comes with everything you'll need for an official staring contest, including a head connector that will place your two heads at the official length apart for a staring contest.
How the official staring contest game works is, you first connect your heads together using the distancing bar to ensure proper distance and to make sure no one cheats by rocking back and forth. A referee holds a red card to dish out any fouls by any of the two players like blinking or moving their eyes away from one another.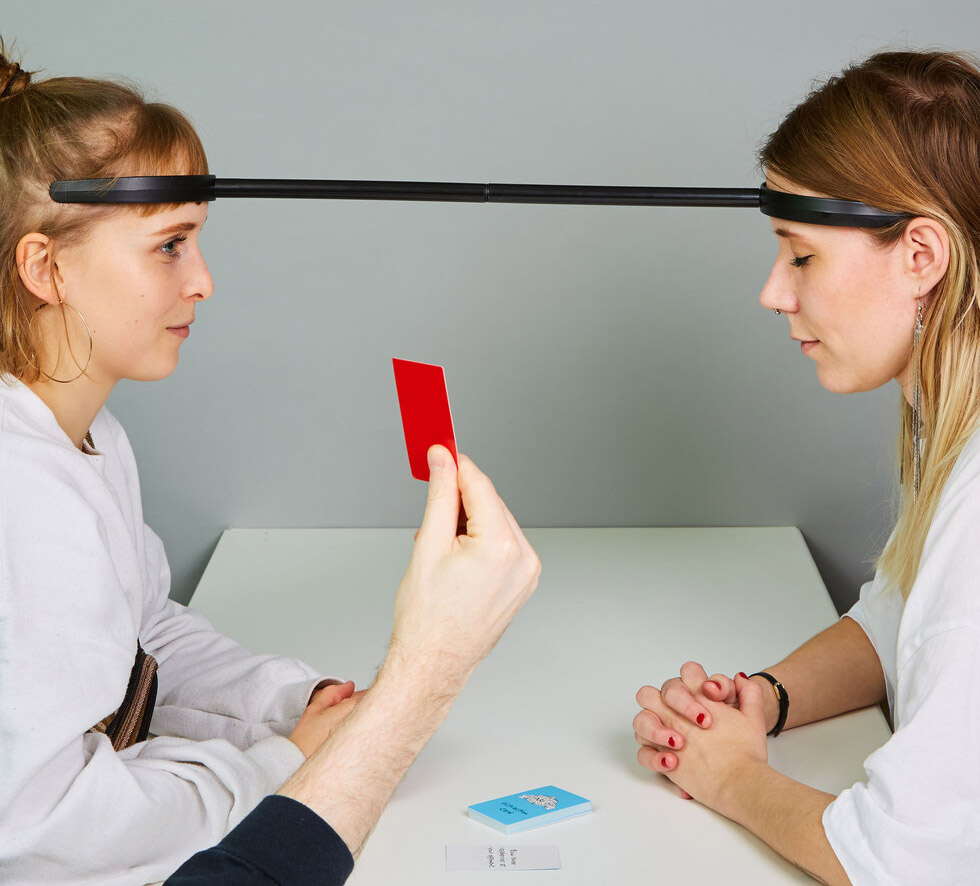 On top of just having to stare at each other while your heads are locked together, the stare-off game also comes with challenges that intermittently get pulled by the referee. The challenges include things like blowing raspberries, telling bad jokes, and more, all while maintaining direct eye contact with the other player.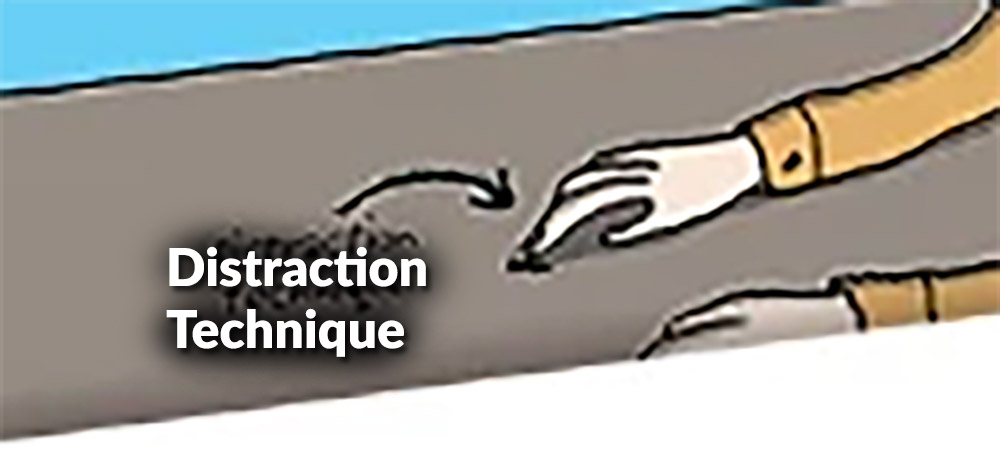 The official staring contest board game comes with a distancing head connecting pole along with headbands that it connects to, a stack of challenge cards, a red card for fouls, and an eye-rest card. It's officially called the World Series Stare Off Official Game, and there'll be plenty of eye-straining fun to be had once it's opened.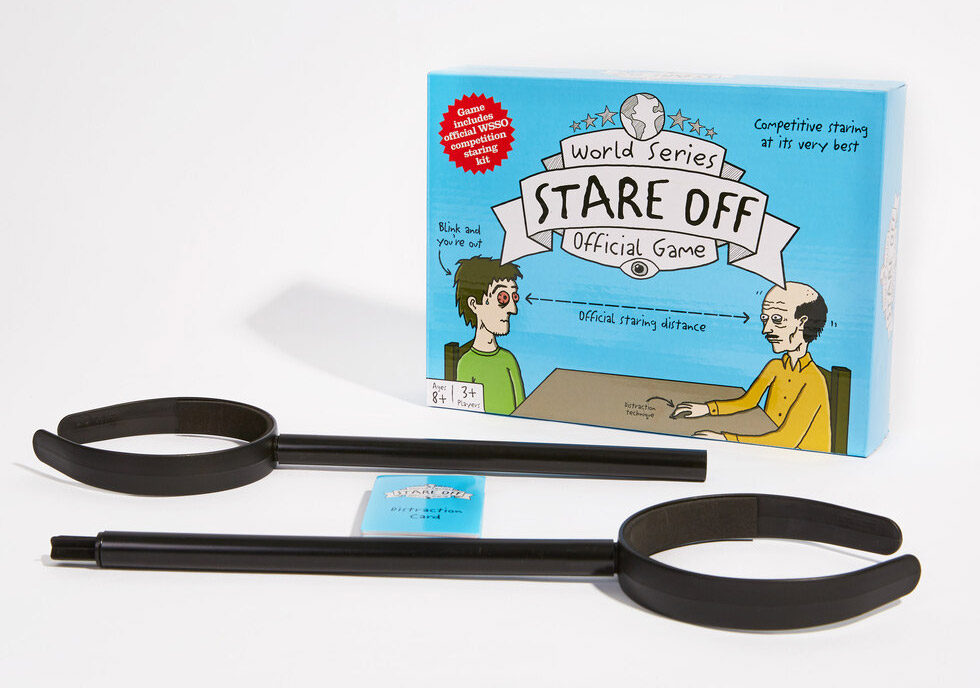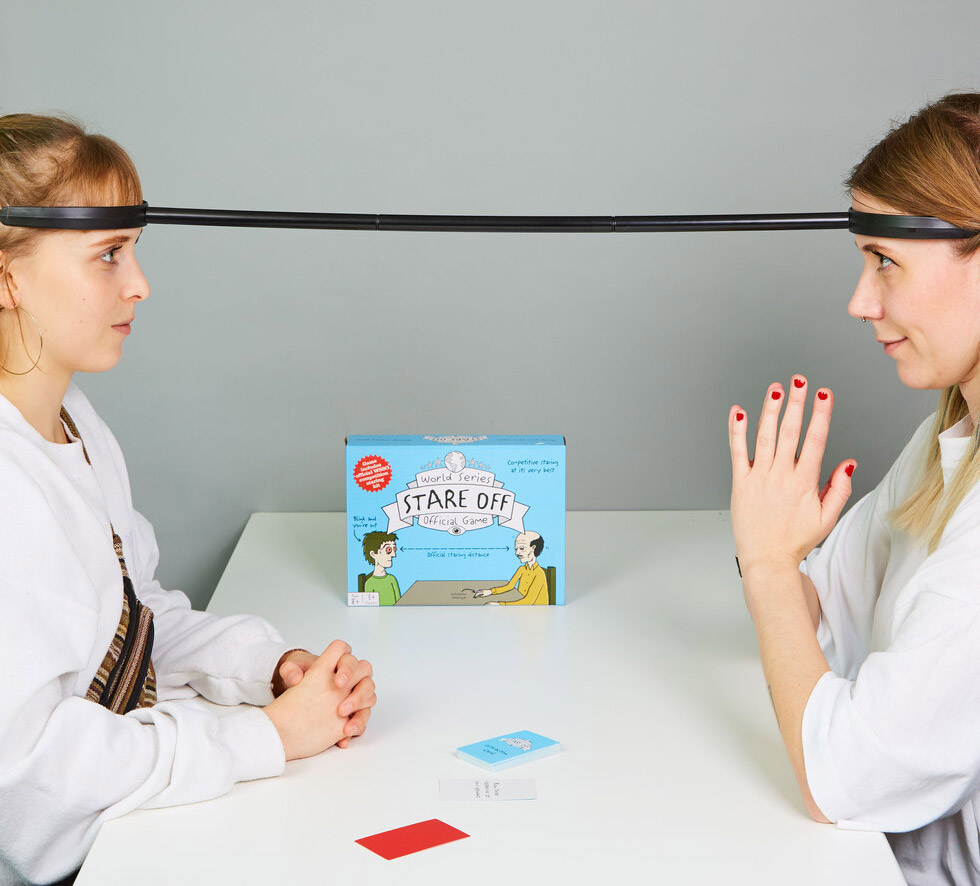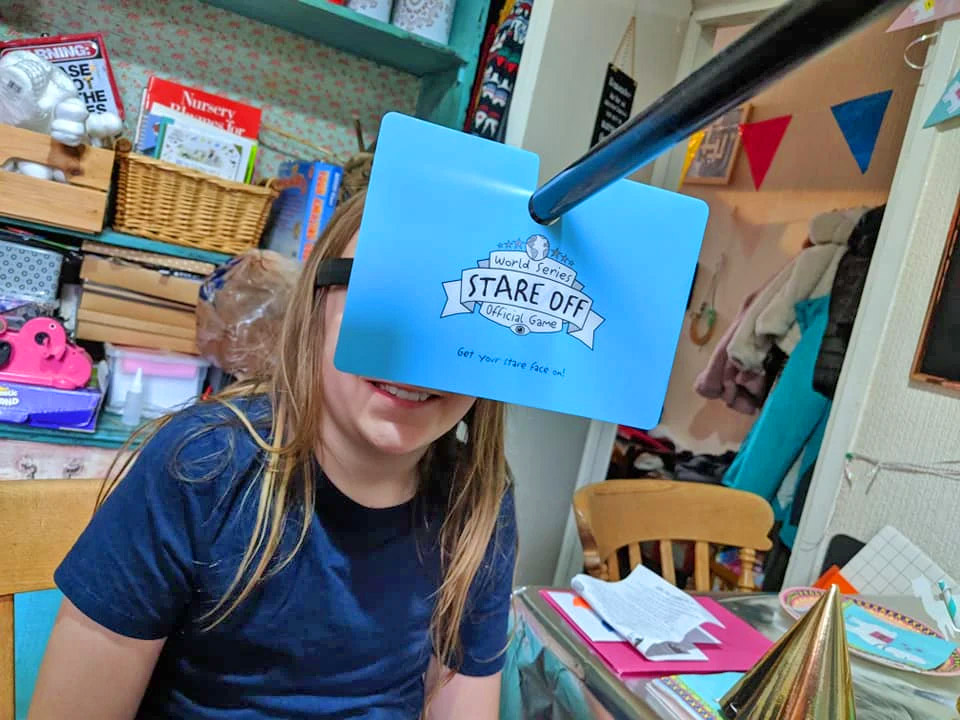 Image credit: https://ourtransitionallife.com/review-world-series-stare-off-official-game/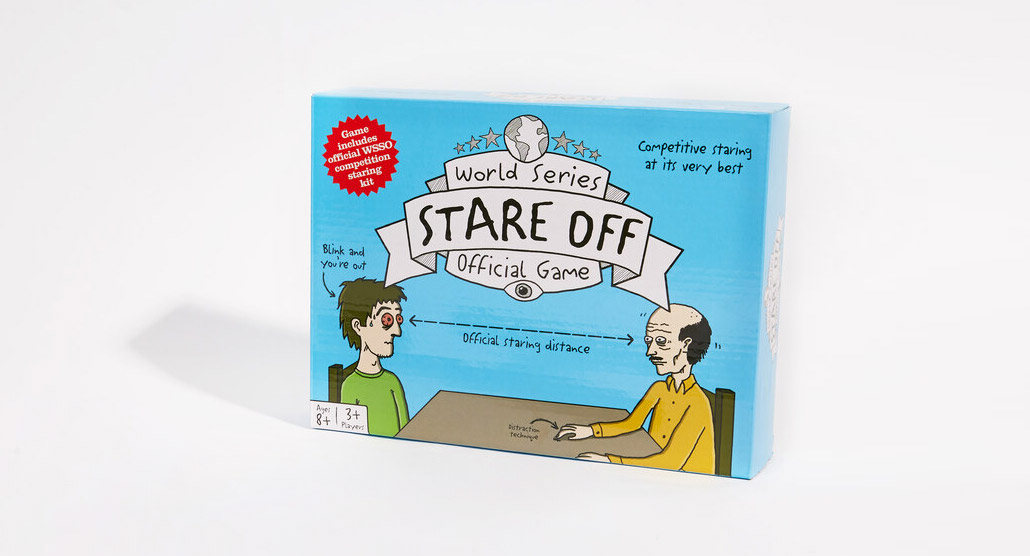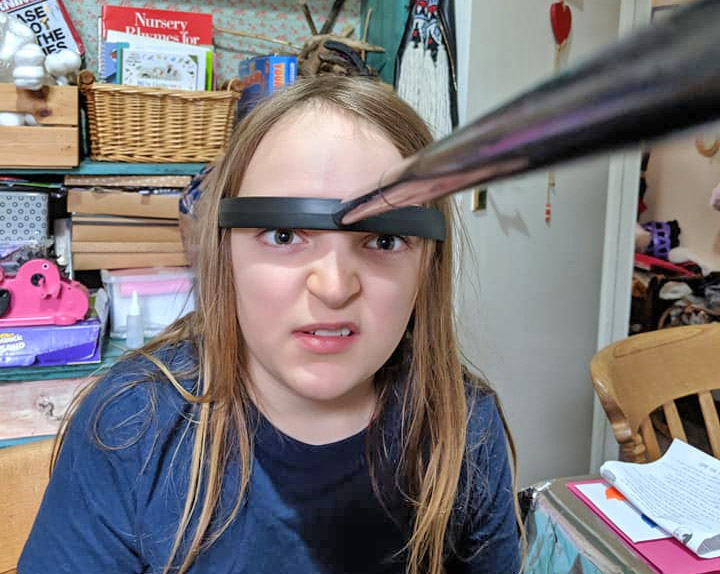 image credit: https://ourtransitionallife.com/review-world-series-stare-off-official-game/