SuperShelf: A Book Shelf That Makes It Look Like Superman Is Holding Up Your Books
By Ryan on 11/06/2018 3:19 PM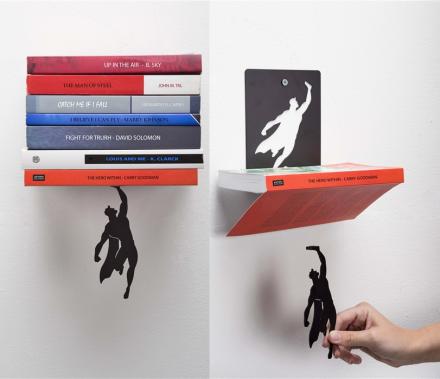 The SuperShelf is a floating book shelf that makes it look like Superman is holding up your books. A perfect gift idea for a comic book nerd to store his greasy comic books on, the Superman book shelf is certainly a conversation piece as it looks like a black figure shaped like Superman is using all his might to hold up your 5 or 6 books.

Versions: Bottom | Side | Girl
How it works is the bottom book on the shelf has a metal shelf that you tuck into the last page of the book, then the Superman figure is magnetic so it will stick right to the bottom of the shelf giving off the illusion that Superman is holding them up.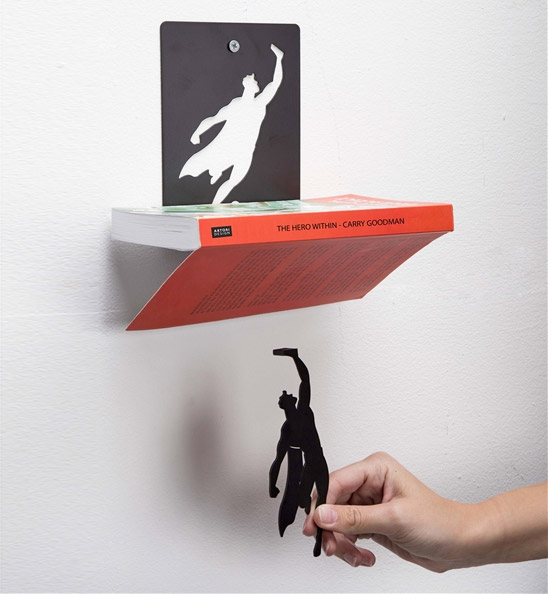 The Superman bookshelf is very similar to the concealed floating bookshelf, except with an added bonus, as this one has a little guy dangling from the bottom of it. Aptly named the SuperShelf and made by Artori Design, a unique product design shop based out of Israel, the SuperShelf is one of two products in this Superman book shelf category, with the other being the Book & Hero Bookend, which is a bookend that makes it look like Superman is holding up the books from the side as they're about to fall over.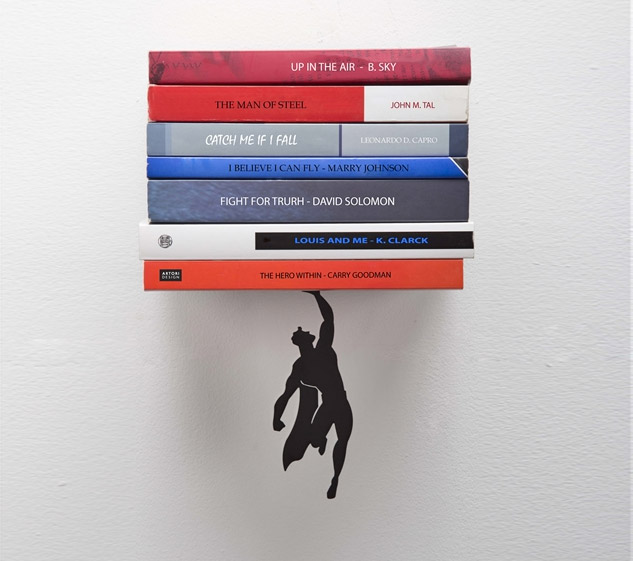 Artori Design also made the Falling Books Bookend that we featured back in 2013.