This One Person Electric Watercraft Is The Perfect Mini Boat To Cruise Around The Lake
By Ryan on 08/02/2023 1:56 PM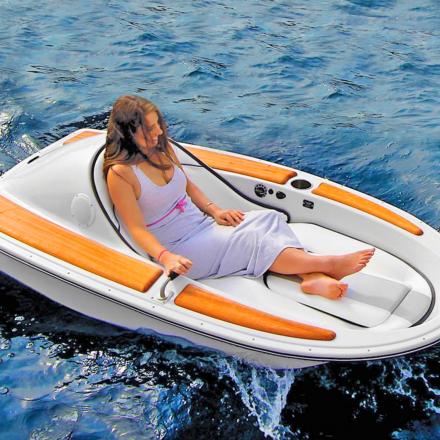 There are countless ways to explore the high seas nowadays, from the luxurious space age Estrella superyacht to the super fast catamaran. But if you want to get away from your fellow humans (and who doesn't?), there are fewer options. I may be desperate for solitude, but I don't think I'm quite desperate enough to make a getaway on one of these inflatable jet skis.
Thankfully, this morning I woke up to news of the one-person electric watercraft! This vessel may not be winning any awards for speed, but it is definitely the classiest way to leisurely abandon your friends while giving them your best royal wave impression.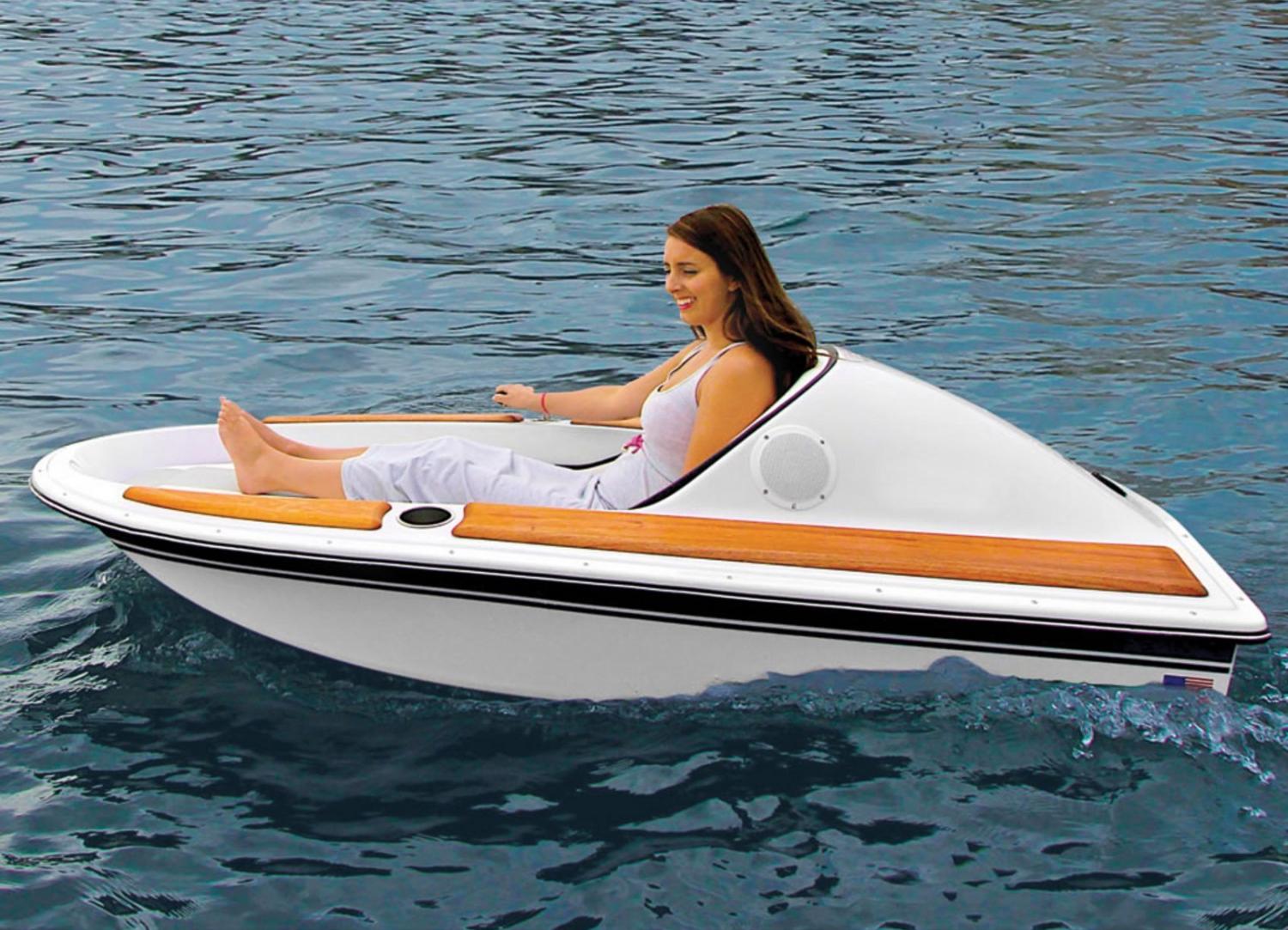 The one-person electric watercraft uses a 12 volt electric motor with a two blade propeller to reach relaxed speeds of 4 miles per hour, allowing you to drift and quietly explore a calm lake or pond.
The sleek vessel has a stylish mahogany trim with chrome moldings, and stainless steel drink holders where you can place your favorite boozy beverage.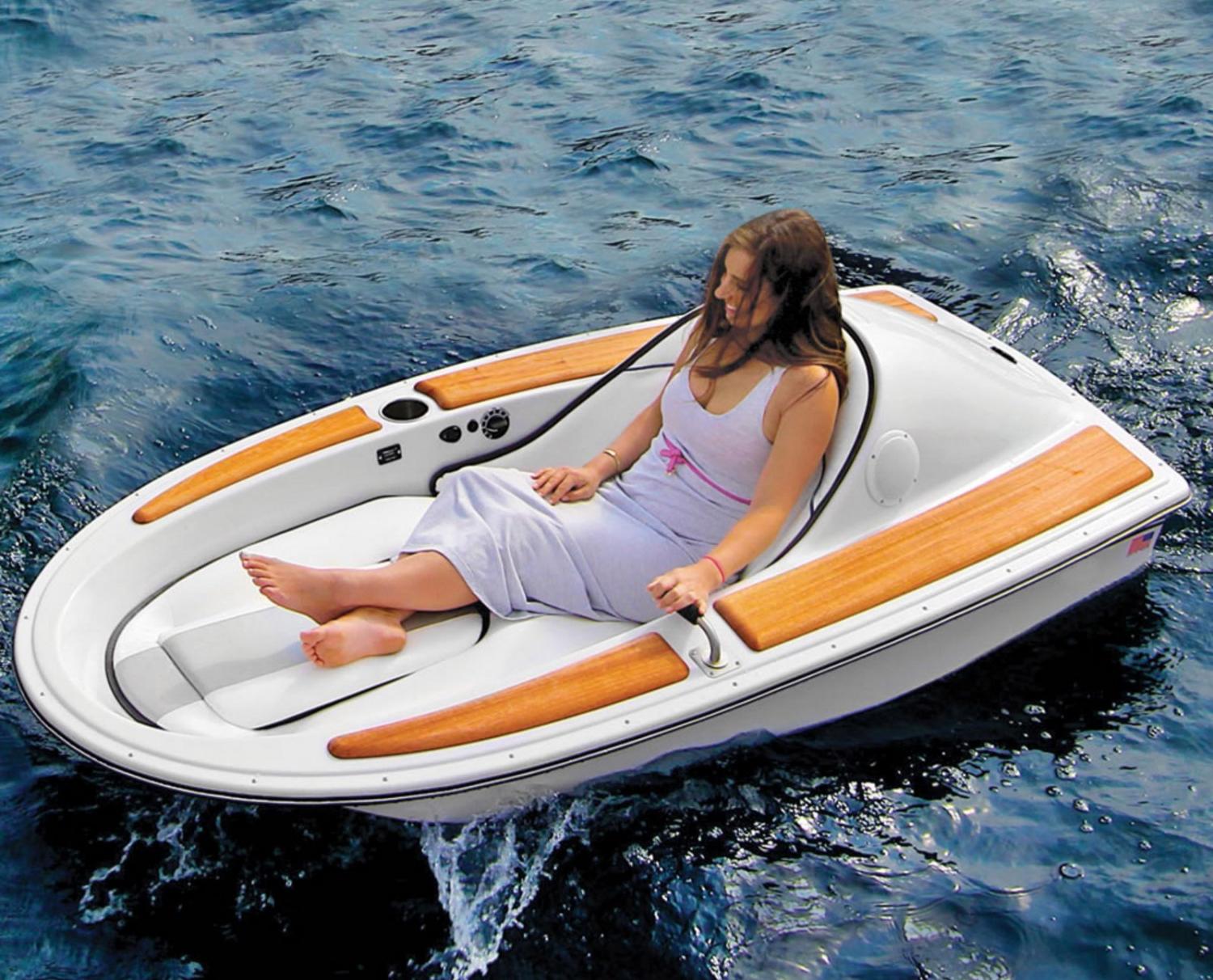 Just sit back and relax, imagine yourself gently gliding upon the surface of the water, the only sound being the soft lapping of waves and the barking of curious seagulls trying to figure out what the hell those humans are doing this time. If that's not luxury, I don't know what is! For extra comfort, the recumbent seats are layered with twin foam padding and upholstered with smooth, marine-grade vinyl.
There's also another version of the watercraft that can fit 2 people!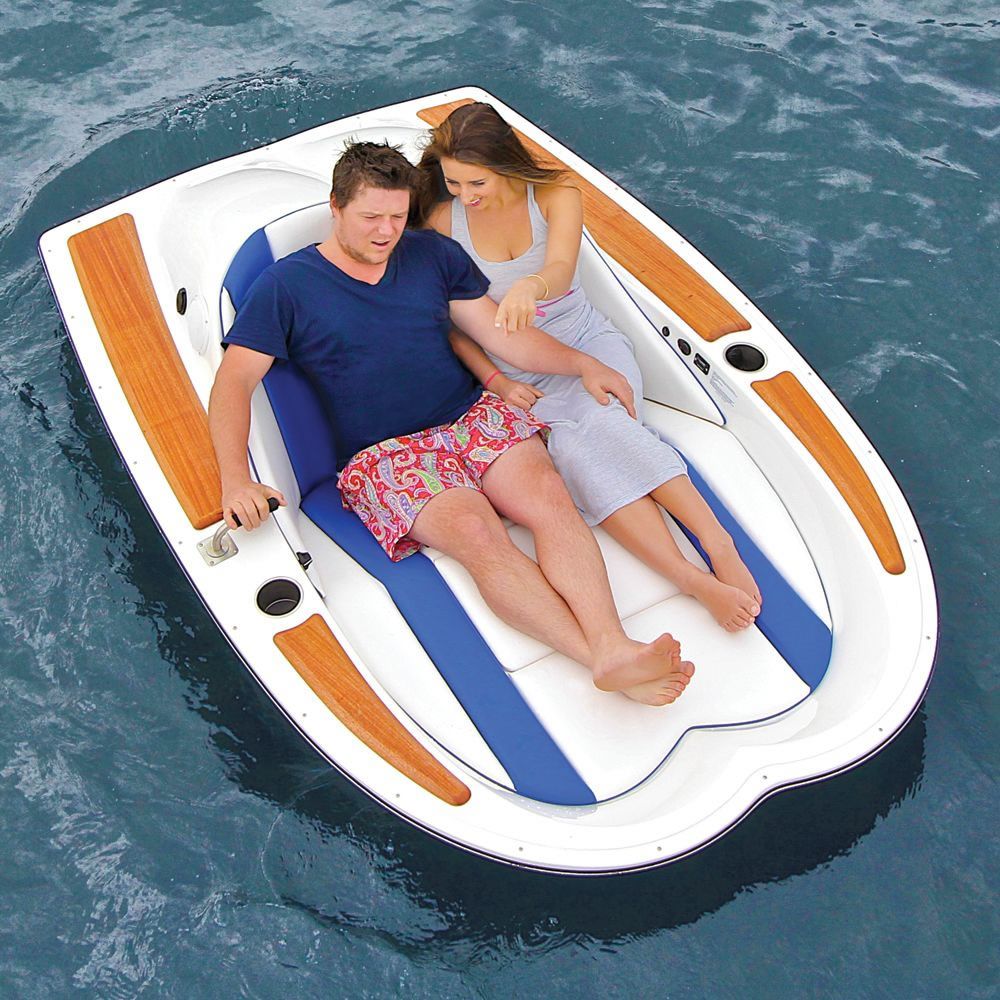 The larger version of the watercraft is just 500 bucks more expensive than the one person vessel! So it might be worth the upgrade if you plan on using the tiny boat with your significant other!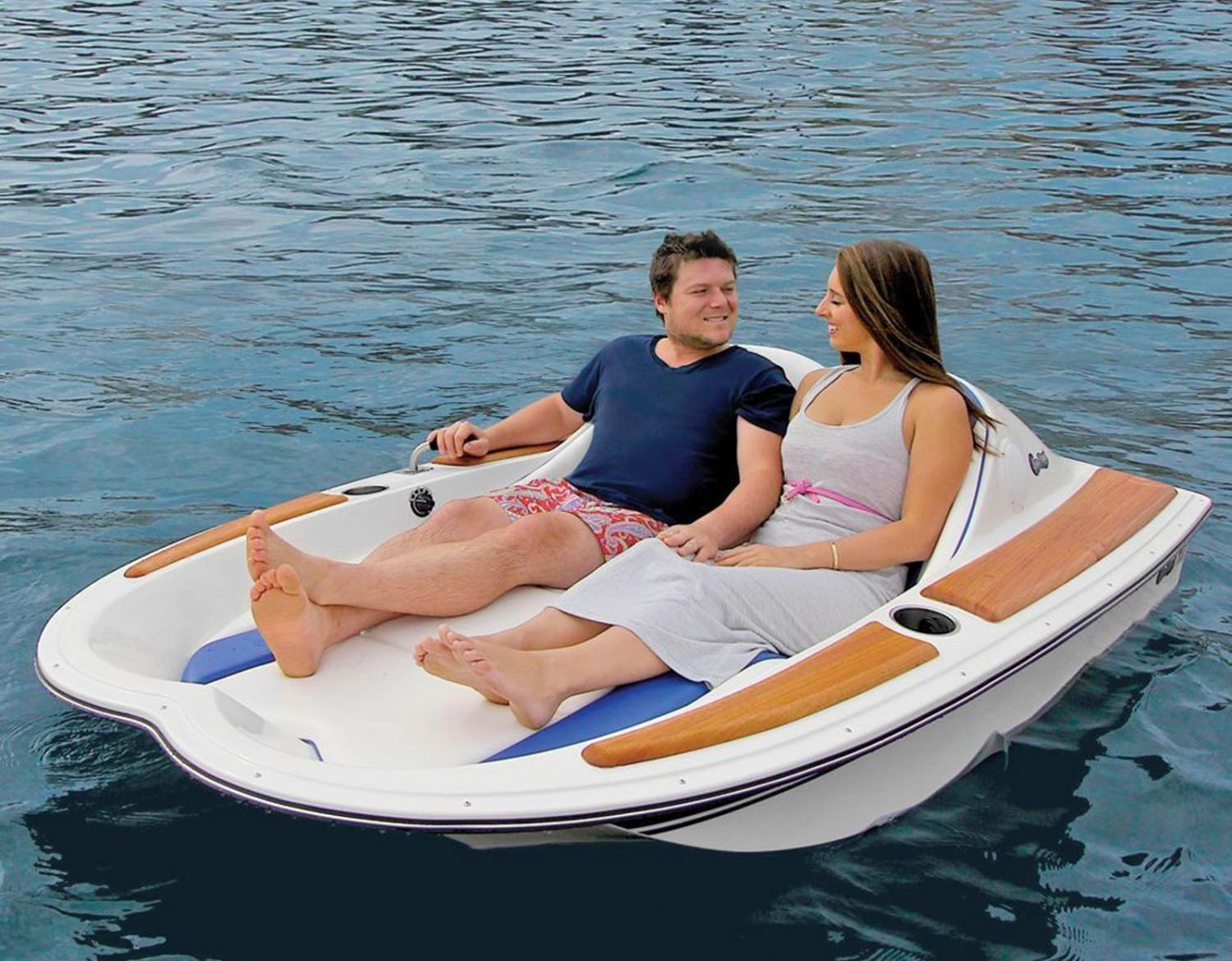 The stylish single-person boat is constructed with a low center of gravity for added stability. The futuristic vessel can bear a single person that weighs up to 320 pounds.
The limited edition boat's controls are placed perfectly within reach of the comfortable seat, allowing the user to switch between five forward speed settings and two reverse speeds.
The one person electric boat is actually very similar to the electric lake lounger that we posted about a while back!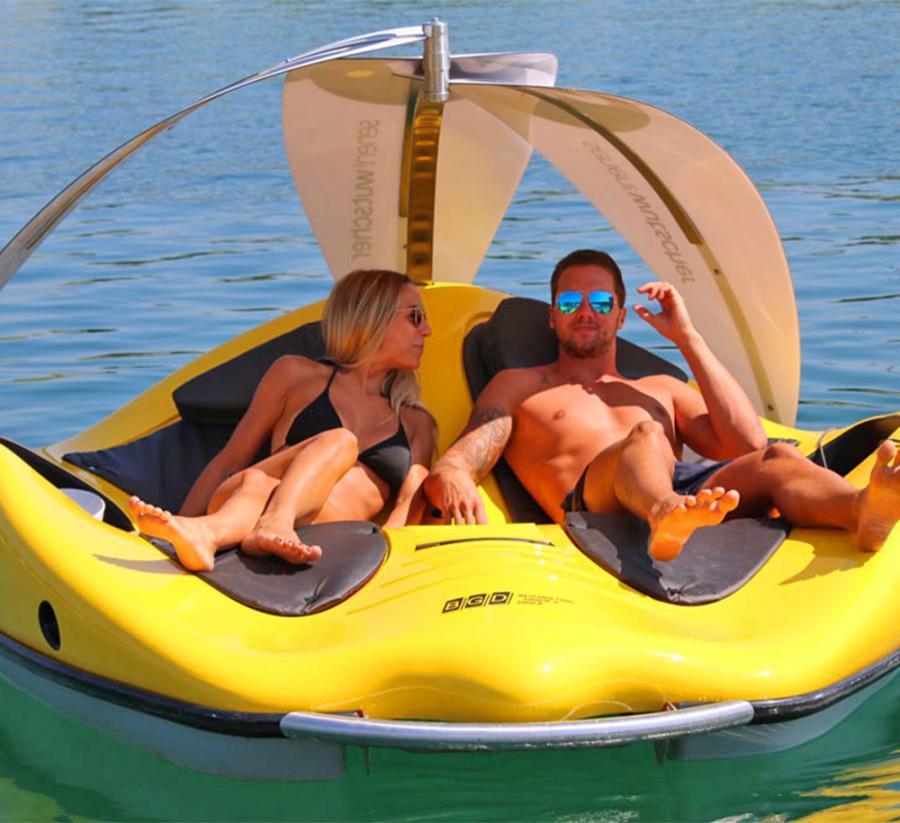 Source
There is also a hand tiller on the starboard side that features a thumb-activated throttle switch for easy control and steering.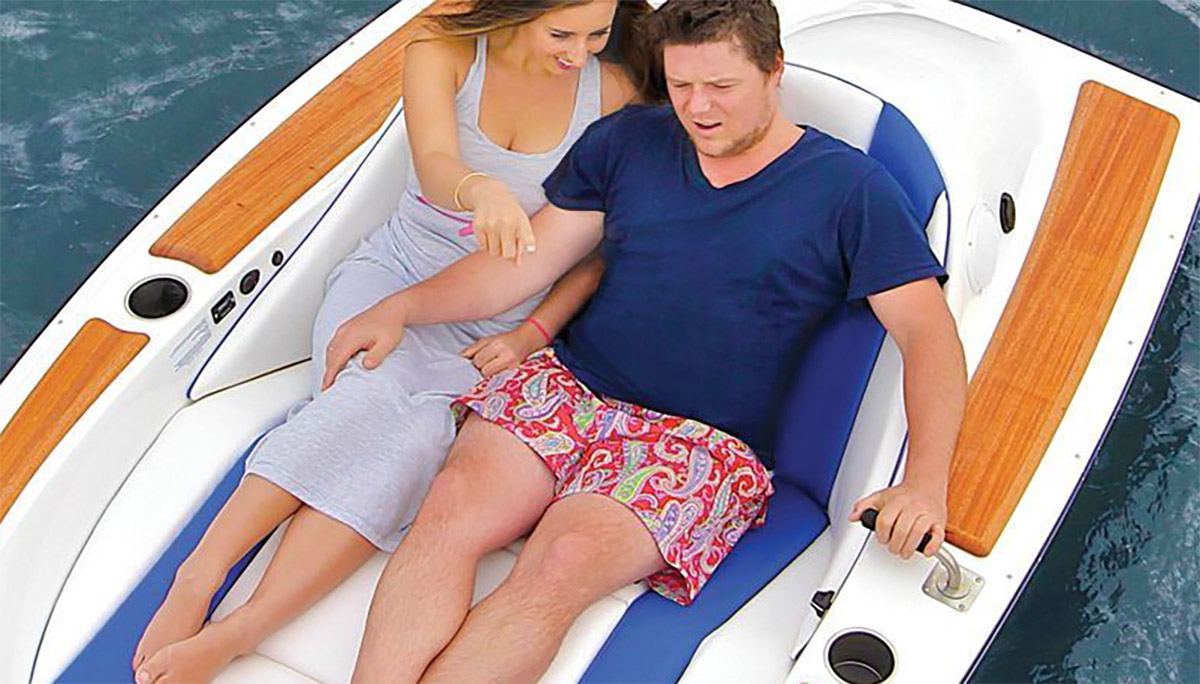 For those long days of lounging on the water, there's a waterproof audio system with two 5 inch speakers so you can play music on your iPod or smartphone. There's also a large, integrated drink cooler that can hold up to twelve beers or whatever beverage you prefer.
Lastly, there's an automatic bilge pump built right into the design so you never have to get your hands dirty with maintenance.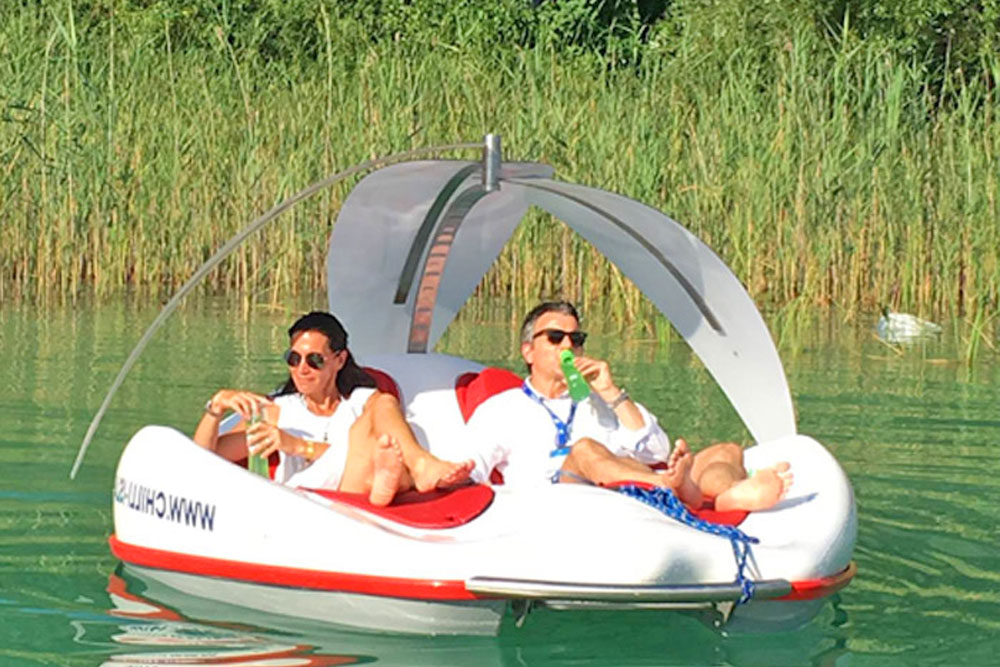 Source
It's quite impressive how many helpful features are incorporated into this compact vessel!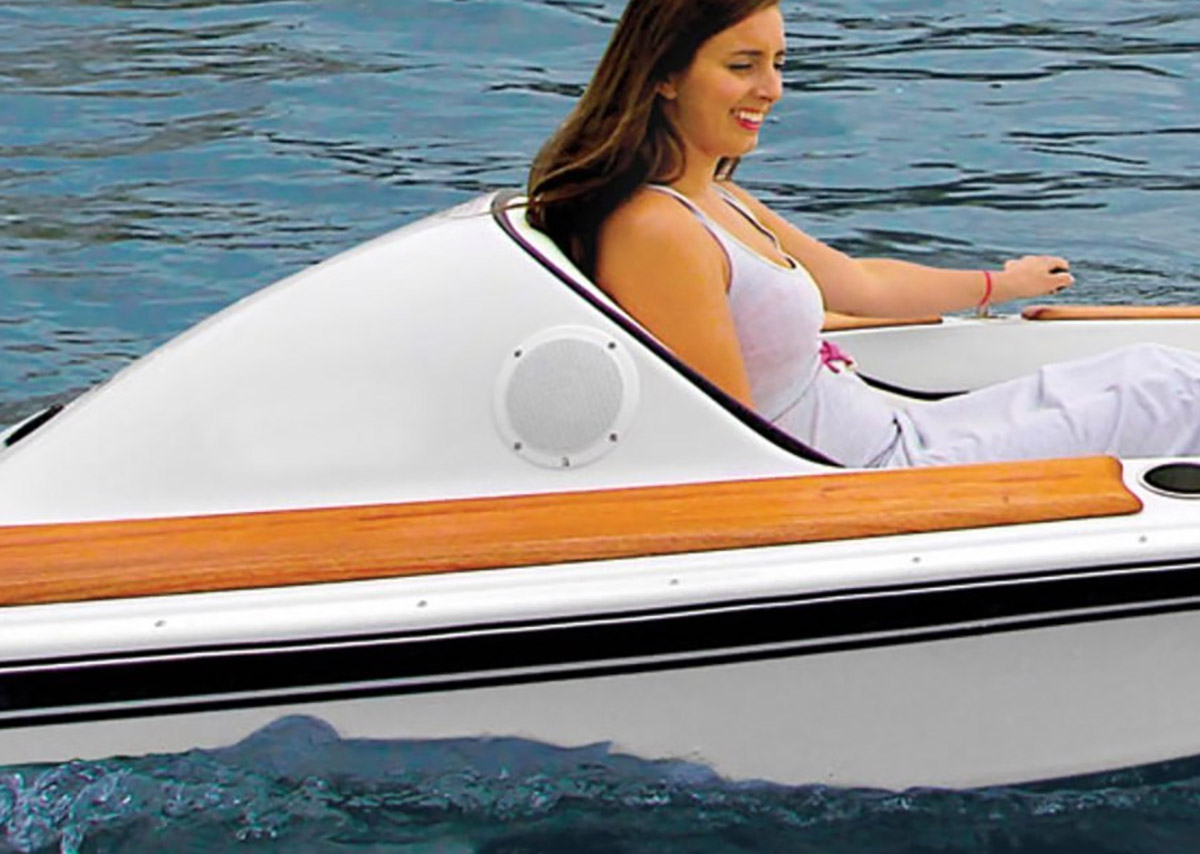 Built right here in the U. S. of A., the solo electric boat is 94 inches long, 47 inches wide and 26 inches tall. The watercraft weighs 155 pounds so you might need a hand getting it into the water.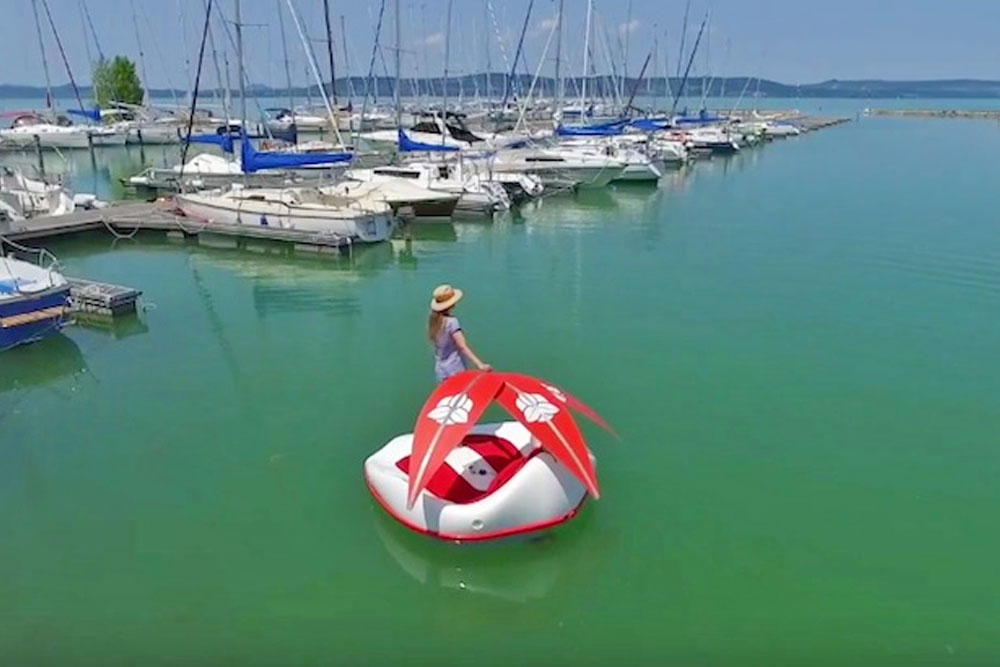 Source
The limited edition single person electric boat is $3,500 before shipping, which is a small price to pay for sweet, sweet solitude! The larger 2 person version of the electric mini boat will run you $4,000 before shipping!