This Lake Lounger Scooter Electric Boat Lets You Scoot Around The Lake While You Relax And Sip Cocktails
By Ryan on 02/01/2023 1:22 PM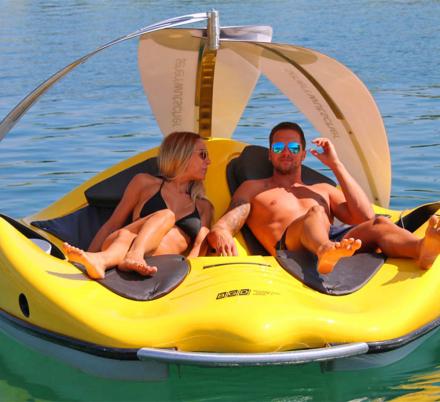 The part I hate most about about lounging on my floatie on the lake is that I have to work to get around. Here I am trying to relax, but as soon as I drift too far one way I have to use my arms and legs to try and get me back to where I need to be...ugh, talk about (first world) problems! Chilli Island Boats has taken on this lounging problem and then has taken it to the next level with their electric lounging boat. This boat lounger gives you everything you could possibly need to enjoy those hot, sunny, summer days at the lake!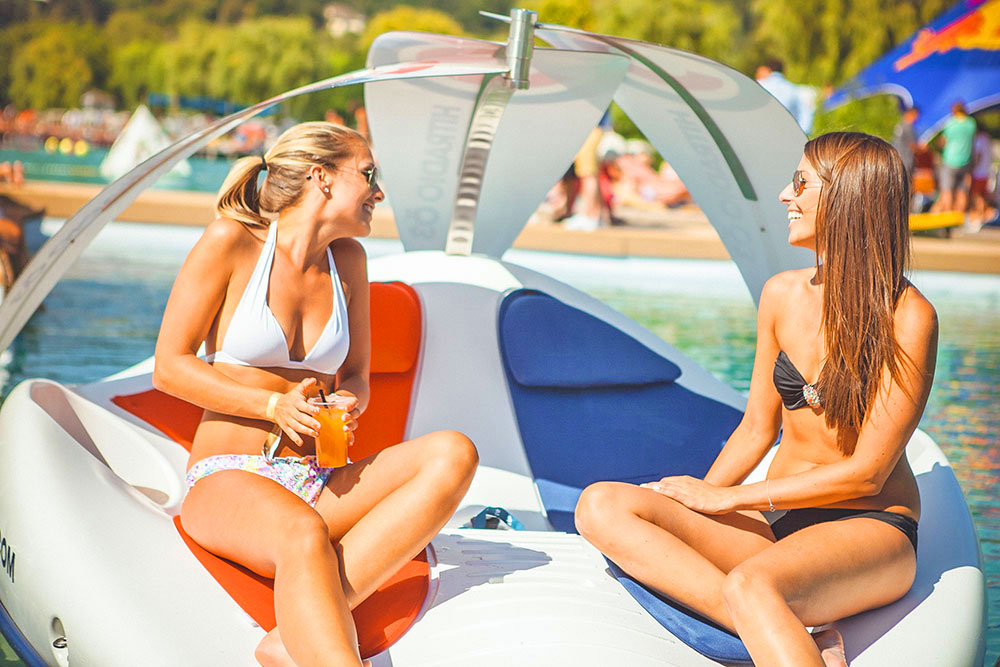 When you first look at this floating, boating beauty you might think it's just a floating lounger for two - a luxury lounger albeit. The round lounger comes in almost infinite color combos and features three sun shades shaped like palm leaves that can be positioned in any direction making sure you get the level of shade and privacy you so desire.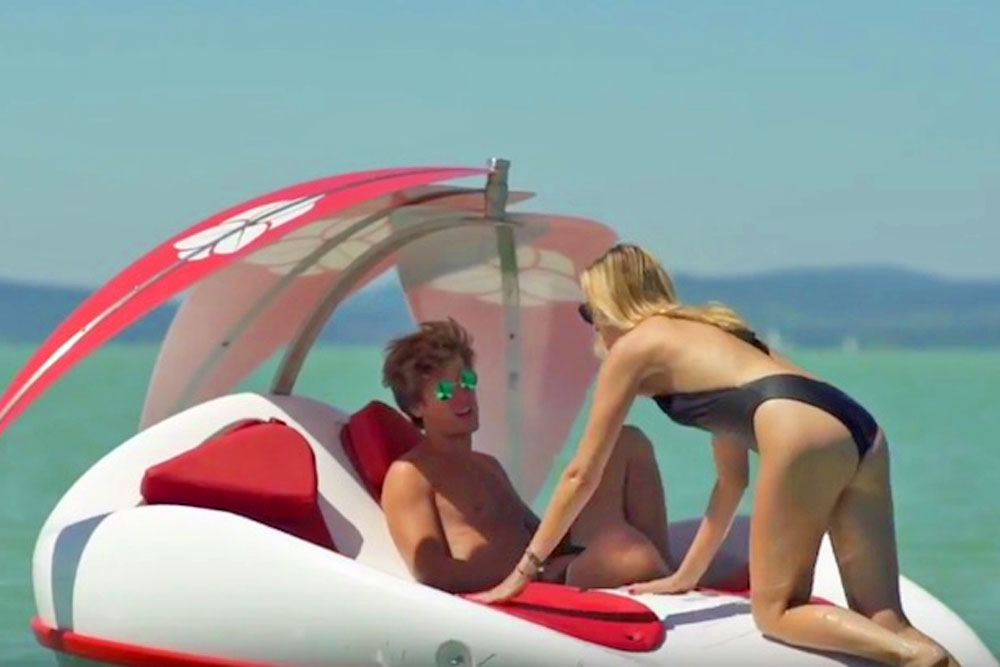 The boat has two padded lounging sunbeds that make this the perfect lake getaway for you lovebirds looking for a little R&R. These sunbeds can do double duty as they can also be used as a fun slide that helps you effortlessly slip into the water when you need a dip to cool off.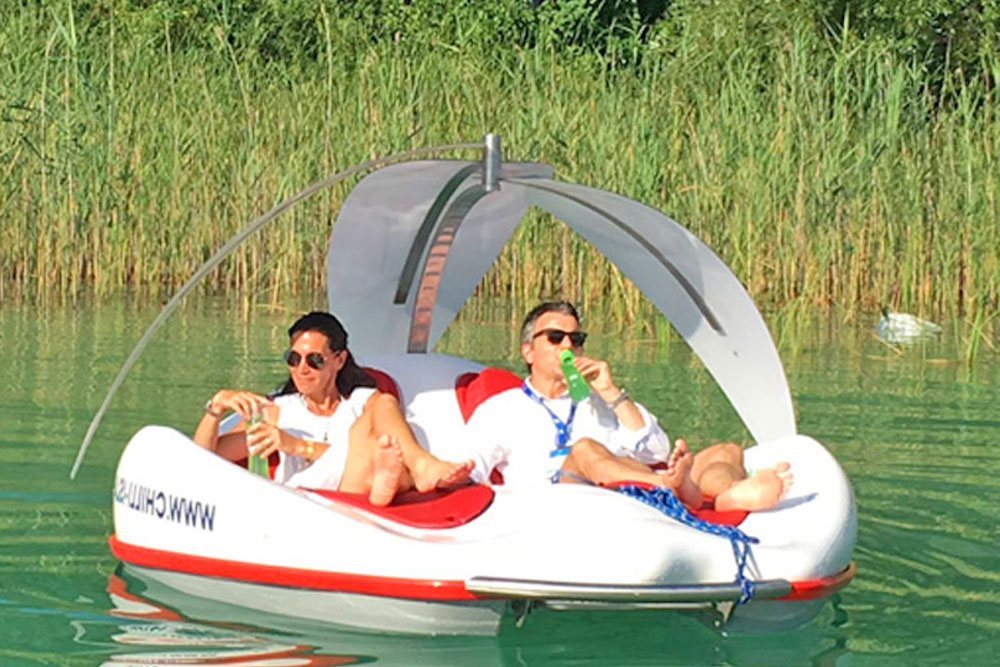 Other features that come equipped on this watercraft (and yes, it is considered a watercraft) is a two step ladder at the front that help passengers get back in while you're in the middle of the lake. Where are you going to put your drink while you take that dip? In the provided cup holders of course!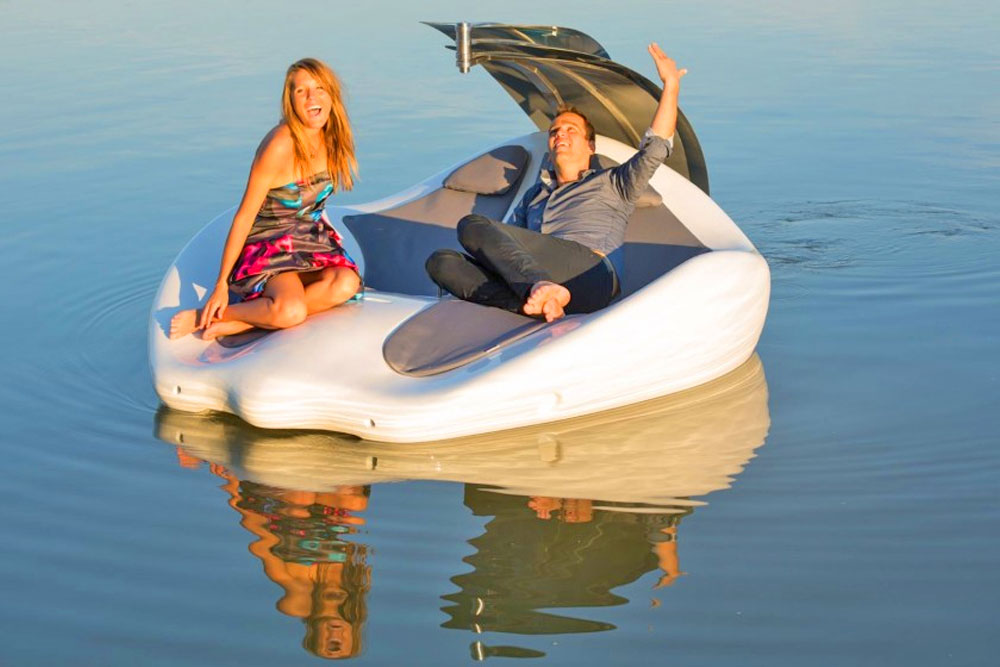 No need to lug along that cooler with this lounger either, it comes equipped with a bottle cooler so you'll never have a reason to get back to shore. And, like all other boats these days, this lounger comes with an integrated Bluetooth sound system that features two speakers so you can bump your sweet tunes while you tool around the lake in relaxed luxury.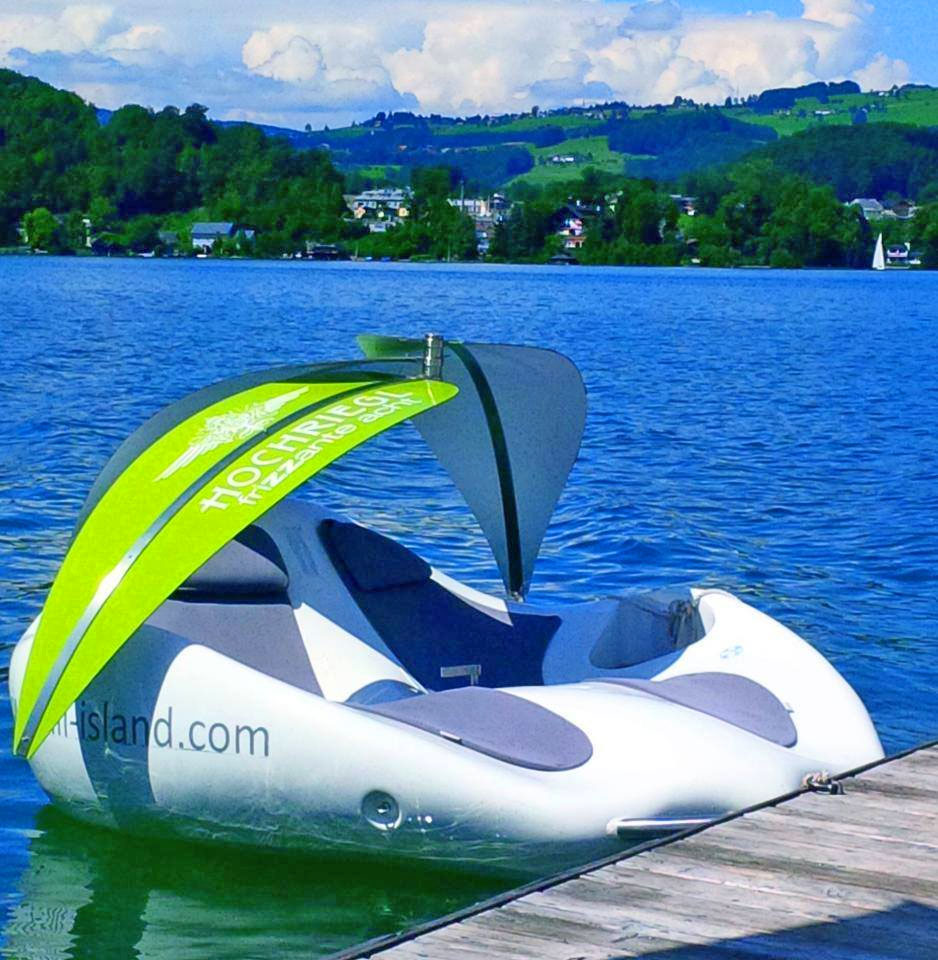 The boat is equipped with a Torqueedo electric motor and you have the option of getting a 0.5 or a 1-kW motor. With a motor this size we wouldn't recommend challenging the Ski-doo next to you, but it will allow for up to six hours of putting around at a nice leisurely pace.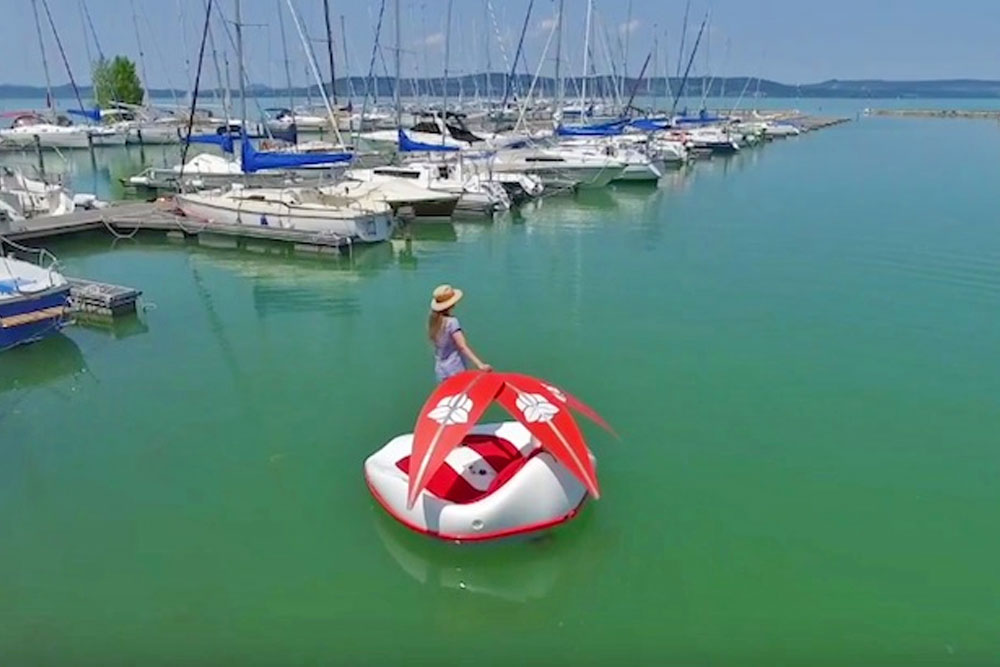 To steer this lounger, you simply use the trackball that is positioned between the two sunbeds. There is an on-board computer that will provide you with information like battery level (so you don't get stranded in the middle of the lake), speed, and motor position.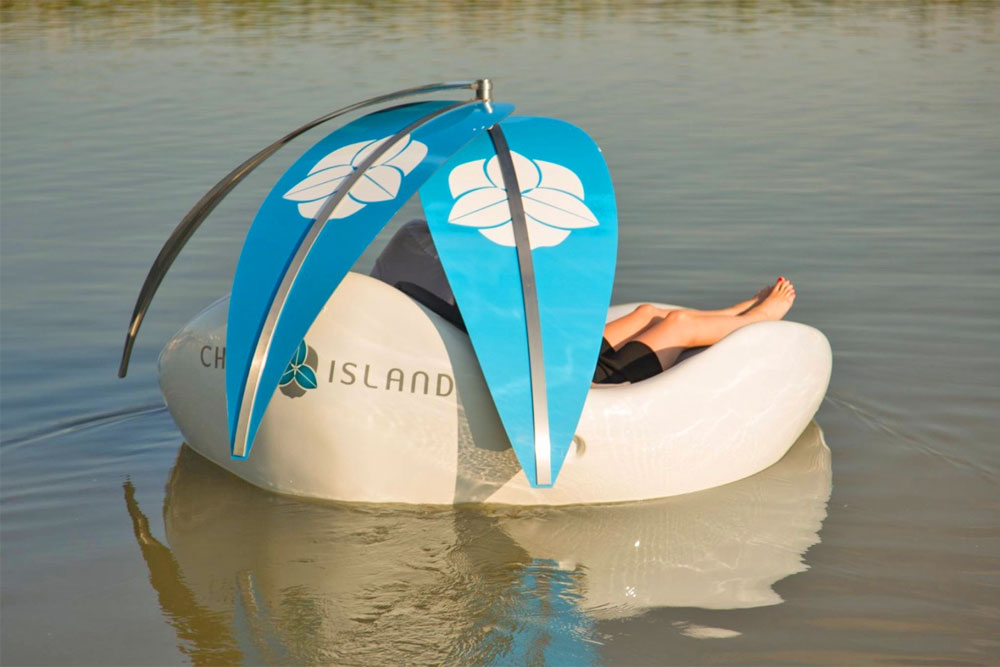 How big is the electric lake lounger scooter? It measures in at around 8.2 feet long x 7.4 feet wide, and it weighs around 440 lbs!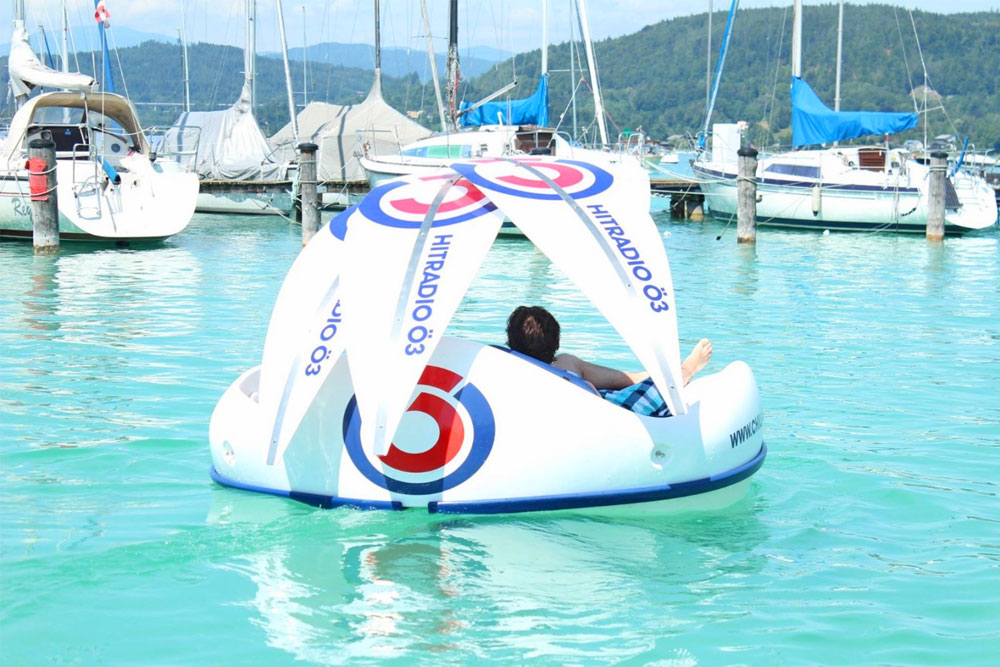 The frame of this electric lake scooter is made of fiberglass and it is wrapped in a polyethylene body giving it it a sleek luxurious look!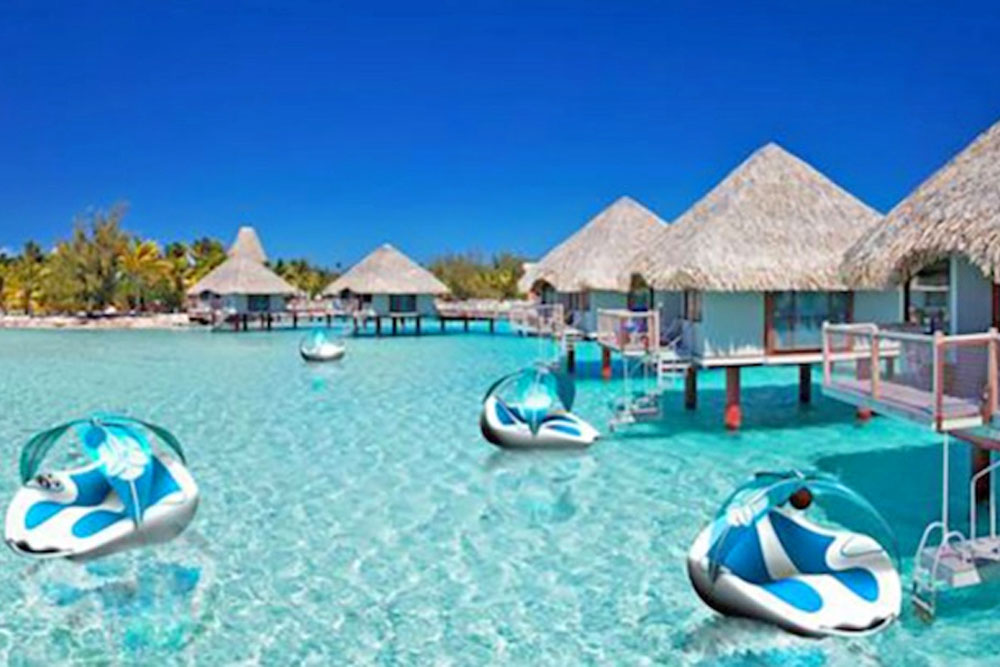 Although this electric lake lounger scooter was once for sale on the Chilli Island website, it seems the company is no longer around, as their website is no longer in service. Hopefully another company can come around and make something similar to give us all an amazing lake scooter to play with in the future!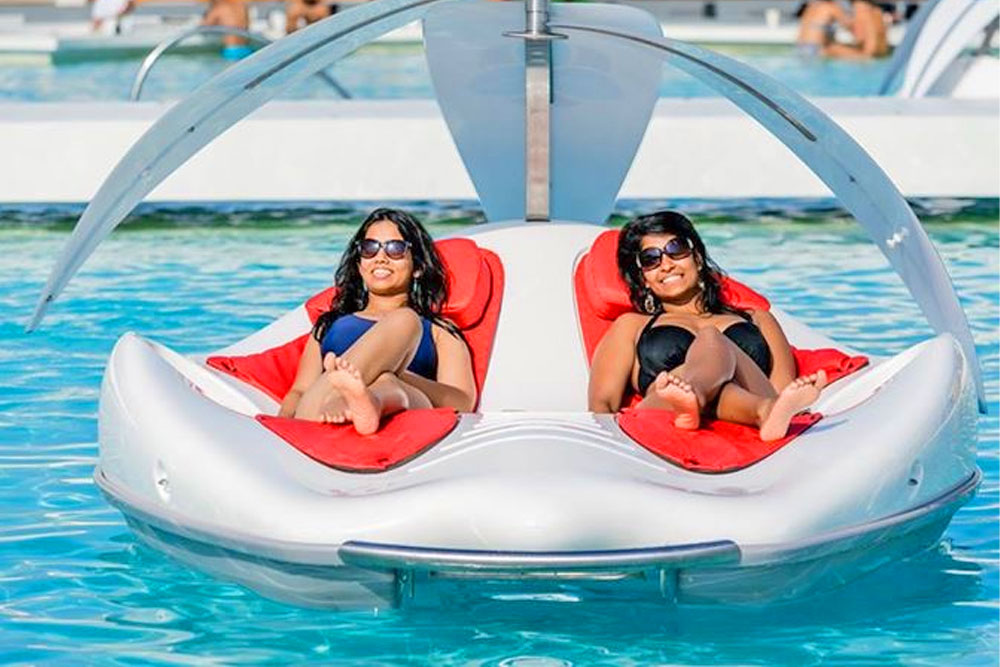 Check out this incredible electric lake lounger in action via the video below!
Subscribe To Our YouTube Channel