This Triple-Hull Superyacht Looks Like a Vessel Straight Out Of Star Wars
By Ryan on 10/31/2022 3:15 PM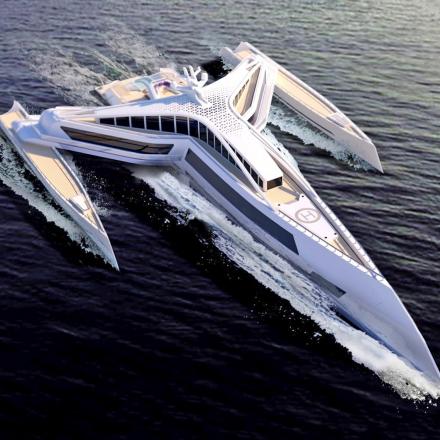 I don't know if you've noticed, but while us lowly peasants have been trying to navigate the madness that is the 2020s, other folks have been designing some pretty crazy boats. Usually this kind of thing makes me a little bitter, but it's hard not to be impressed by some of these luxurious designs. Take this super fast catamaran, for example. This thing looks like it's straight out of a spy movie! Or consider the equally insane Anthenea, the solar powered floating suite.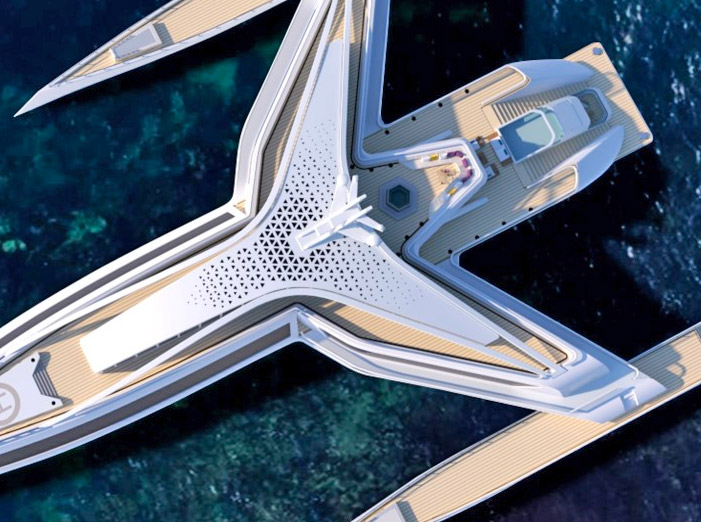 Today we're bringing you another well-earned taste of luxury in the form of the Estrella superyacht, a concept for a futuristic yacht that looks like it's just about ready to take on the Death Star. The Estrella superyacht was designed by Yeojin Jung, a South Korean designer who dreamt up the elegant vessel while studying at Coventry University in the UK.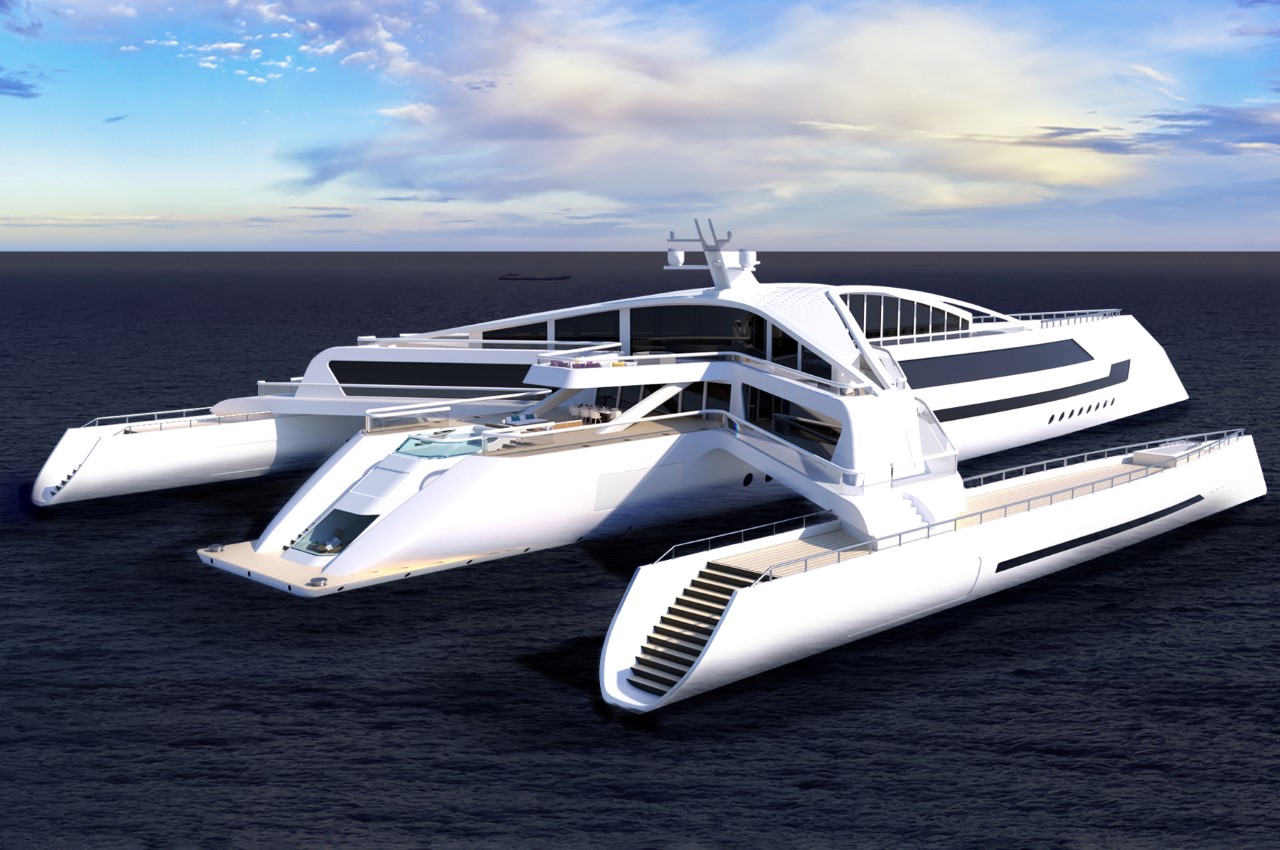 Boasting a distinct tri-hull design, the Estrella is 342 feet long with the main beam measuring 46 feet.
Even though the Estrella superyacht looks like it was designed for soaring through meteor showers, Jung actually intended for the so-called "tri-swath" construction to give passengers a better view of their surroundings on the water.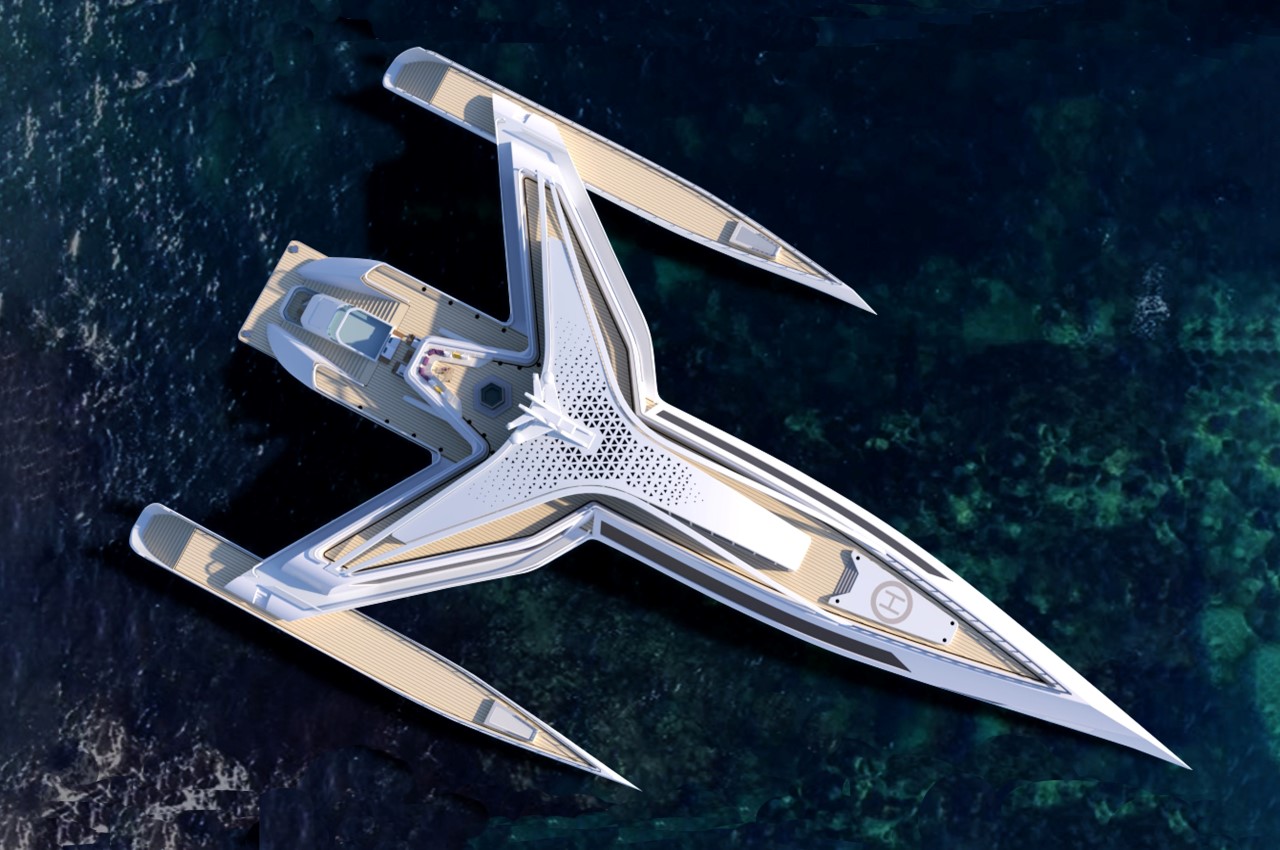 The spaceship-like superyacht can comfortably carry up to 20 passengers and has three separate sections so everyone on board gets a great view.
So maybe you're an armchair boat expert muttering to yourself about the balance issues that could occur with the Estrella's design. Fear not, Yeojin Jung has you covered. She equipped the center section of the superyacht with fin stabilizers on each side so the ride remains comfy and balanced. The Star Wars-esque yacht's hull is constructed from aluminum and the hybrid diesel engine produces a cruising speed of 15 knots. So it may not match the speeds of the supervillain catamaran, but you'll still feel pretty cool cruising the high seas on something that resembles a Y-wing starfighter.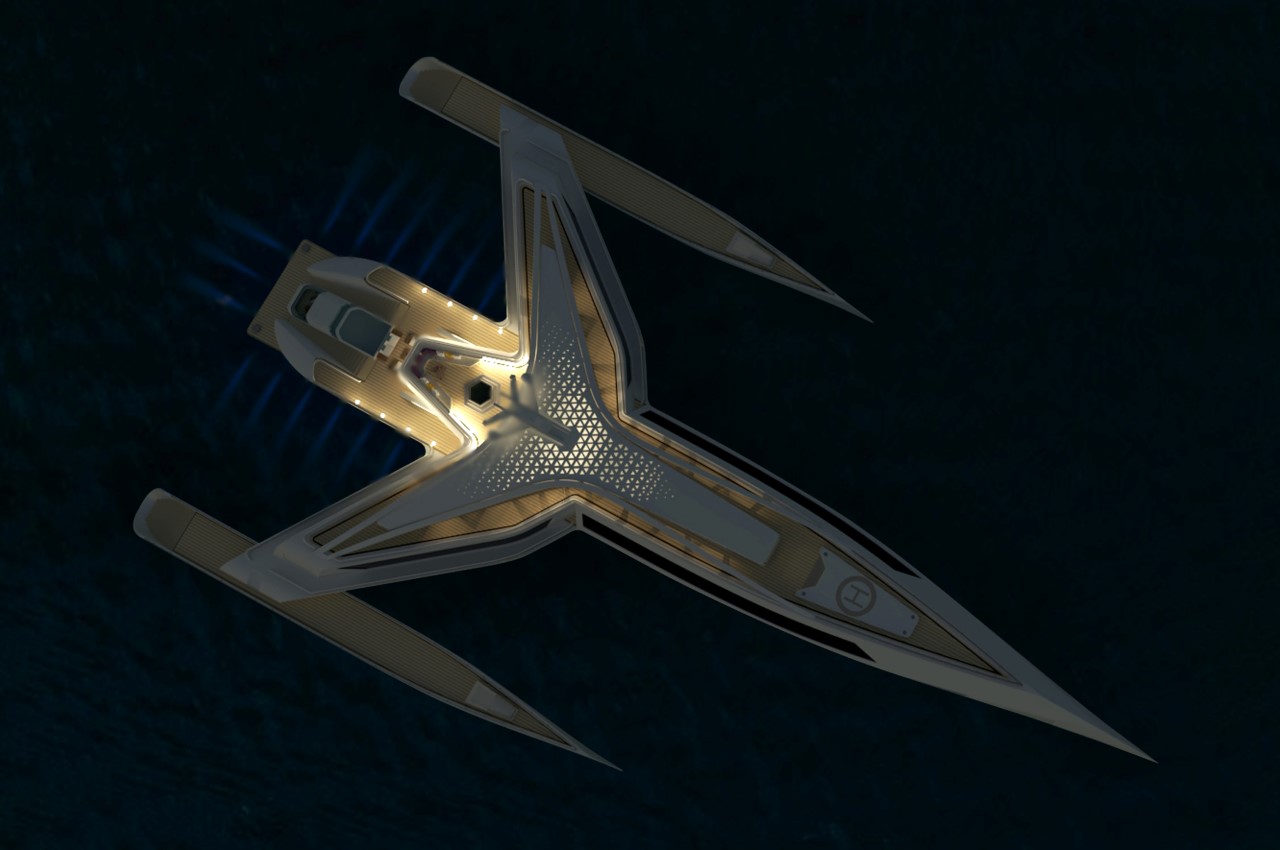 As I mentioned above, the majestic and futuristic Estrella superyacht is only a concept at this time, but I doubt Jung will be needing a GoFundMe page to get this thing off the ground (get it? Spaceship pun). She's already won the bronze prize at the 2021 A'Design Award and Competition and is actively looking to jump start her career at a luxury yacht company.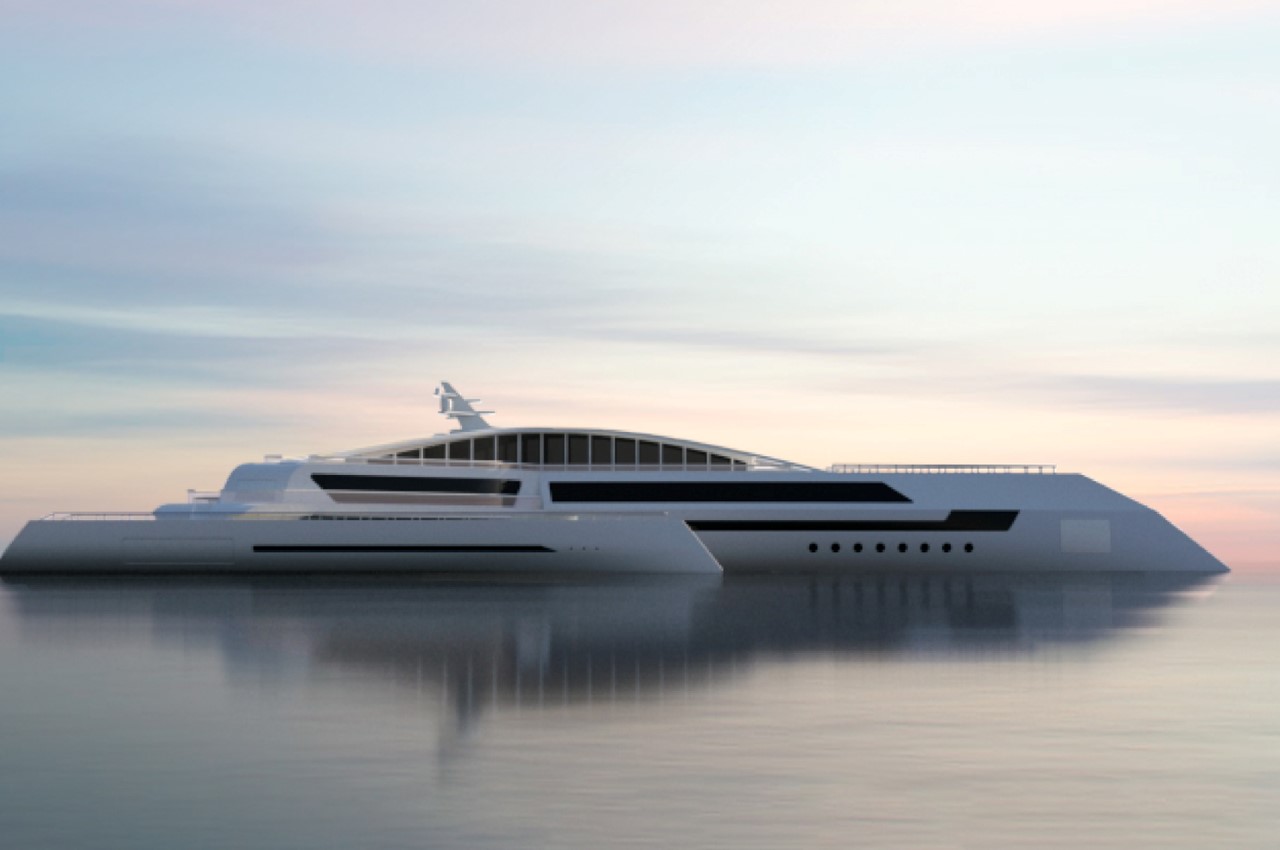 In the meantime, the brilliant designer plans to unveil the next generation of Estrella superyachts in 2035. You better start saving!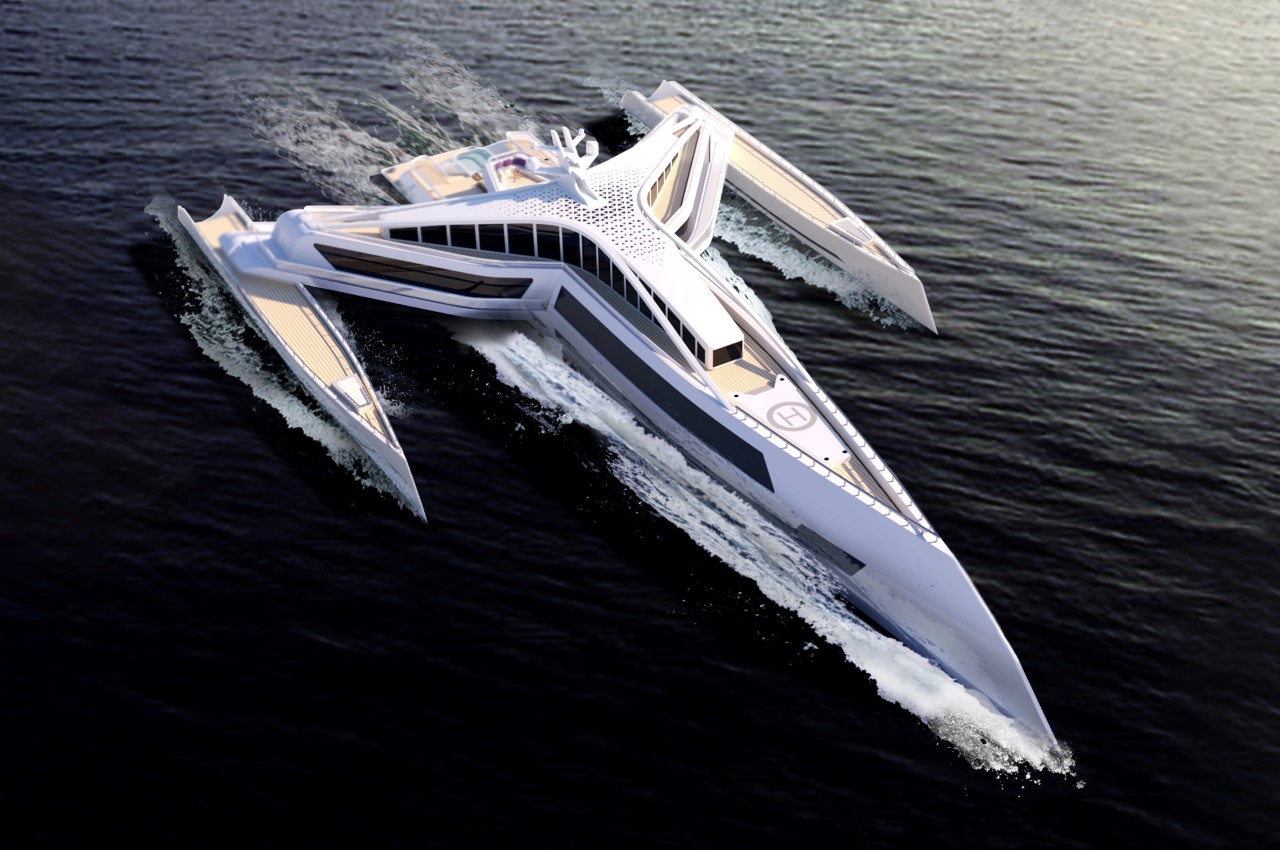 And of course, what would a Star Wars superyacht be without it's own helicopter pad?!