Anthenea Is a Solar Powered Luxury Floating Hotel Suite
Date Published: 07/30/2021 10:02 AM
If you prefer living in the future, rather than the mundane boring present we're currently all existing in, you may want to invest in one of these giant floating dome suites. Sure it'll set you back about a half-million bucks, but wouldn't it be worth it to pretend you're some sort of evil Bond villain floating around the sea in your evil pod lair? It's called the Anthenea, and it's a luxury hotel-like suite that floats around while you live the lux-life, plus, it offers three living area, and tons of incredible features.
Around the top perimeter of the giant floating dome suite is filled with solar panels that power the motor and the rest of the boat. Other features include a responsible sewage system, a wet bar, a lounge area, a master bedroom, a circular soaking tub, and even a pop-up upper-level solarium on the top of the device that has seating for up to 12 people. Around the entire edge of the Anthenea is a seating area with 360-degree views of your surroundings, which also lets you easily get in and out of the water for swimming and snorkeling.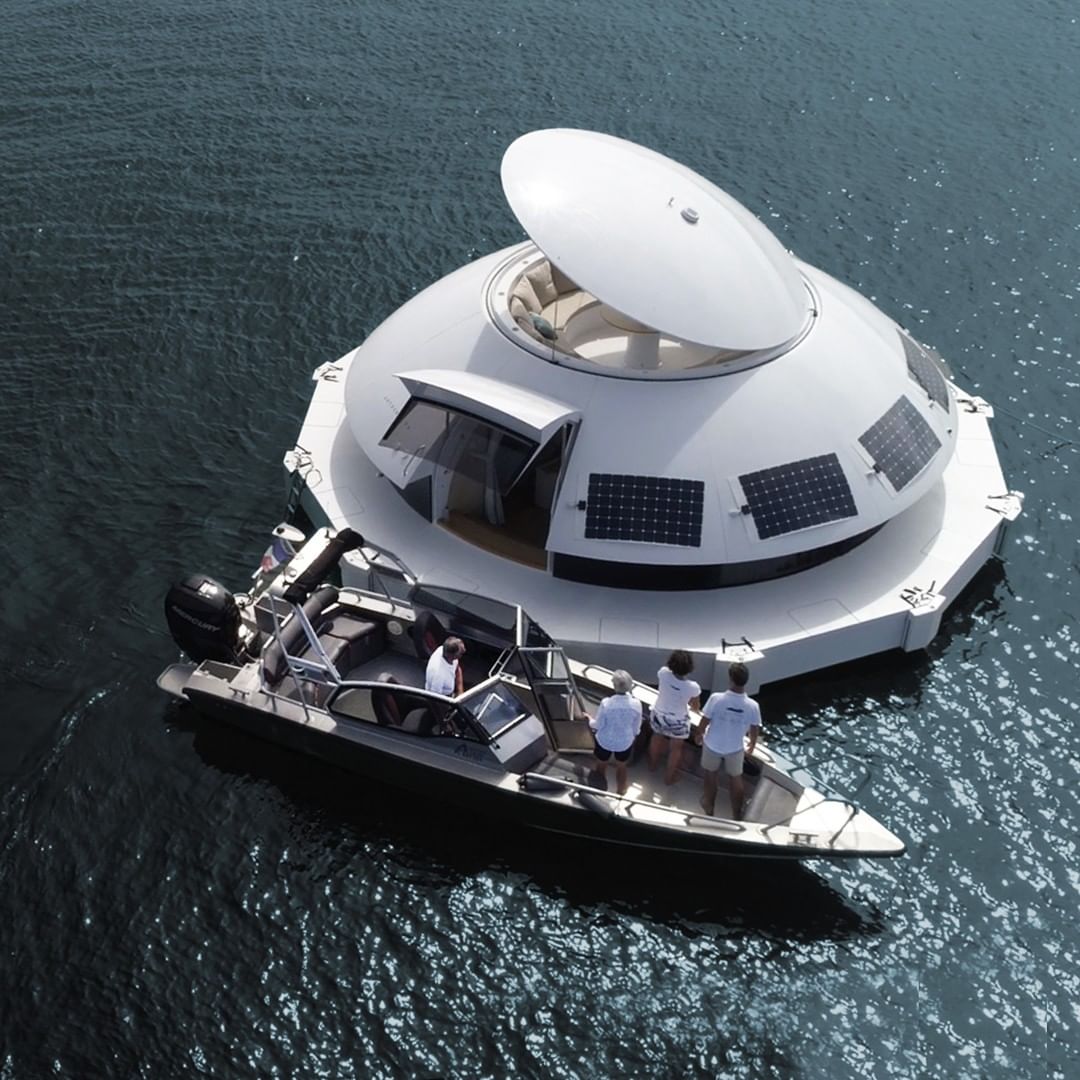 Actually inspired by the 1977 Bond film "The Spy Who Loved Me", the luxury floating condo is designed and created by naval architect Jean-Michel Duacancelle, who's had the luxury sea-saucer under development for that last 15 years. The company claims that the saucer-shape to the boat will mitigate sea-sickness thanks to a stabilizing ballastin. Once released to the public, the estimated price for purchasing one will be around $535,000.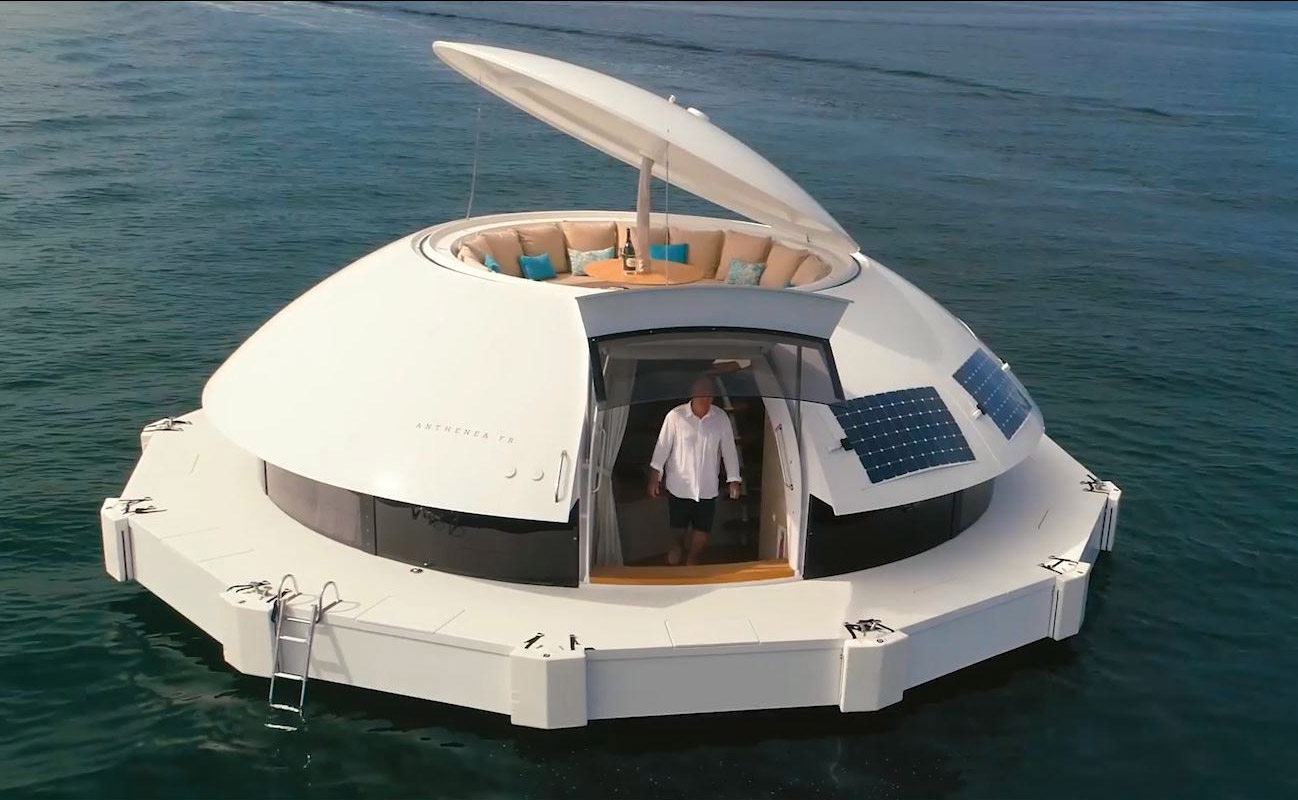 The UFO-shaped aquatic living boat offers 538-square-foot of living space. A futuristic lower living area features 360-degree windows that offer a surrounding view of the underwater life below the boat. The floating hotel suite is essentially fully self-sufficient, and is ideal for living the luxury life off the grid, as it has 6 powerful batteries that keep charge from the solar panels during the day for use at night.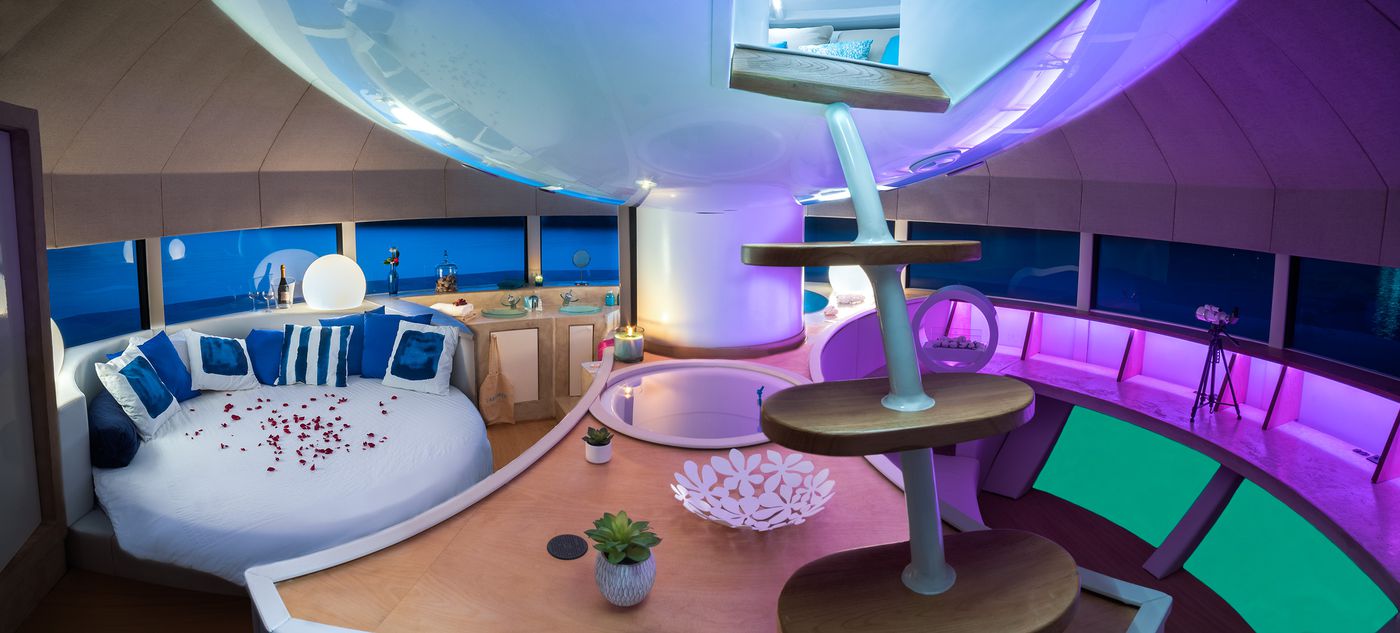 If you're really interested in getting one of these incredible saucer-shaped solar powered boats, they have a showroom where you can take a look at them in person. It's located on the south coast of France.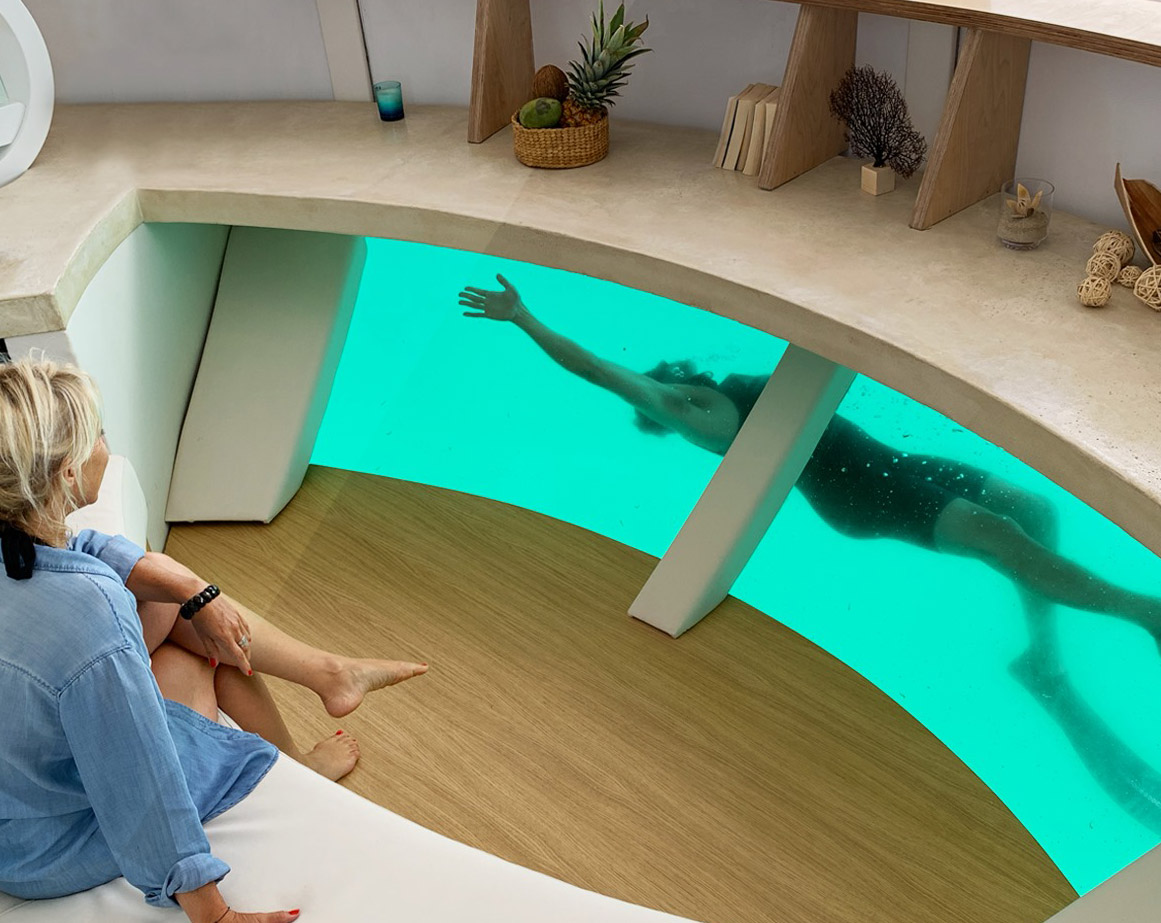 Check out the Anthenea luxury solar powered floating hotel suite in action via the video below.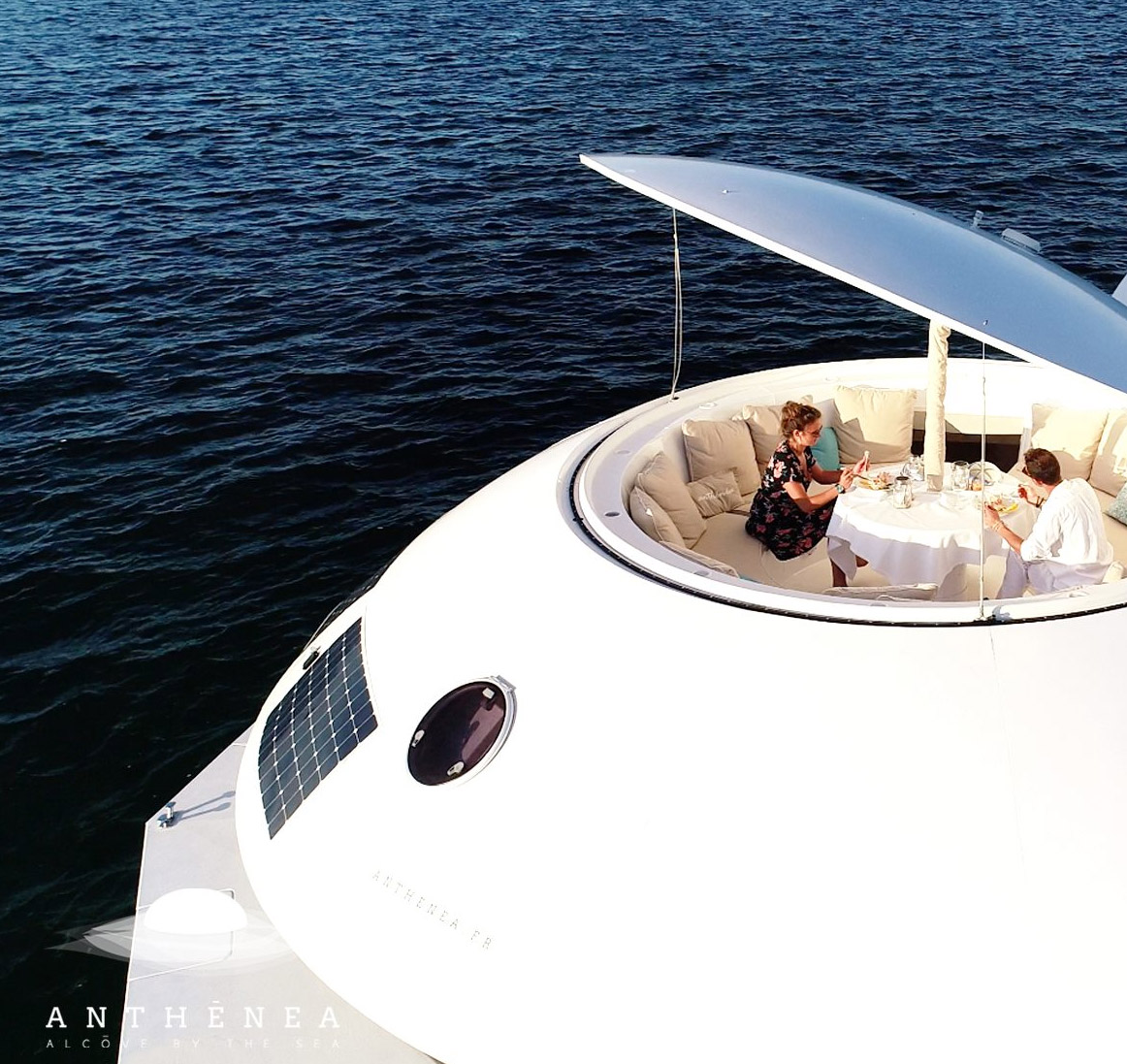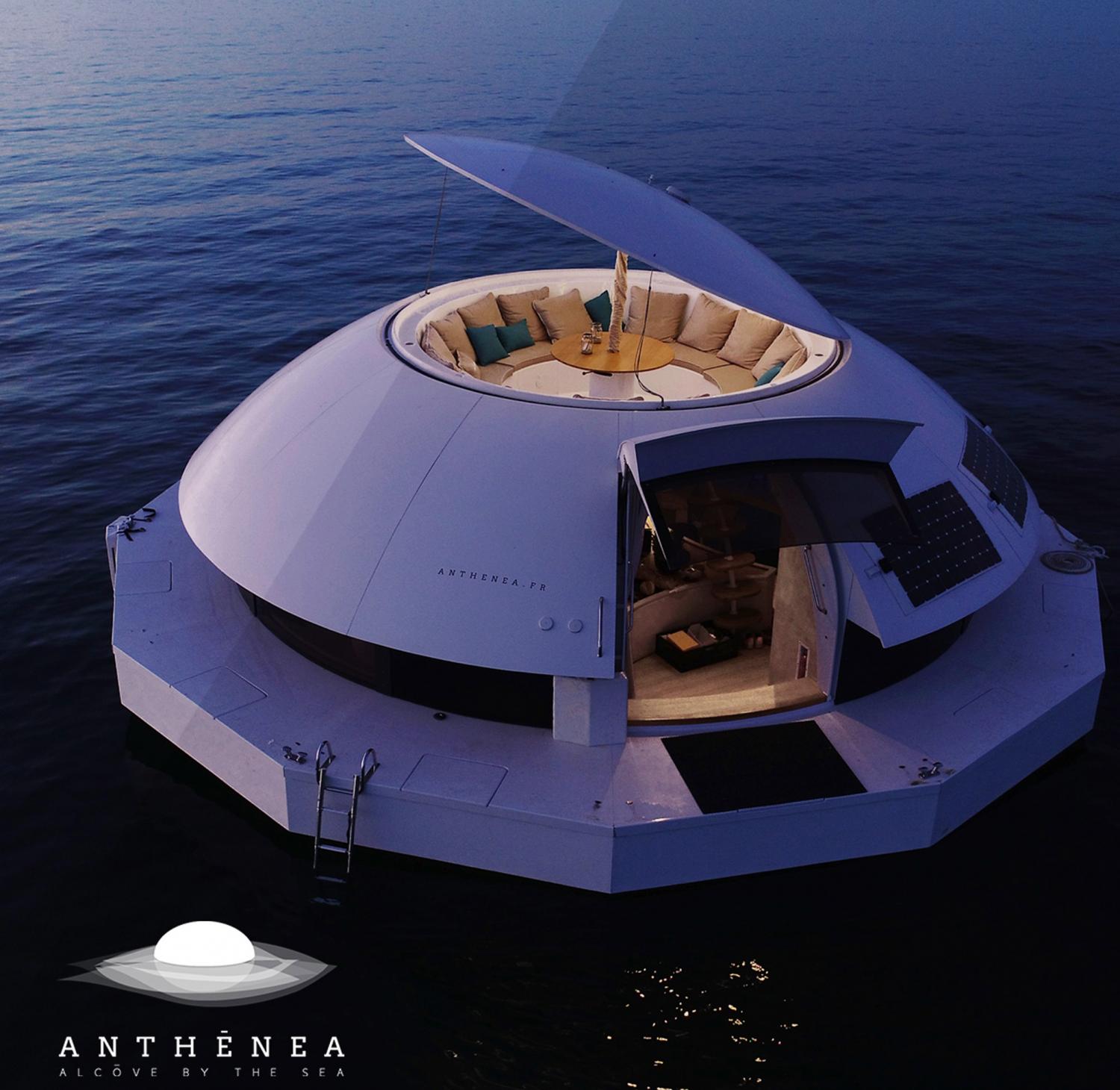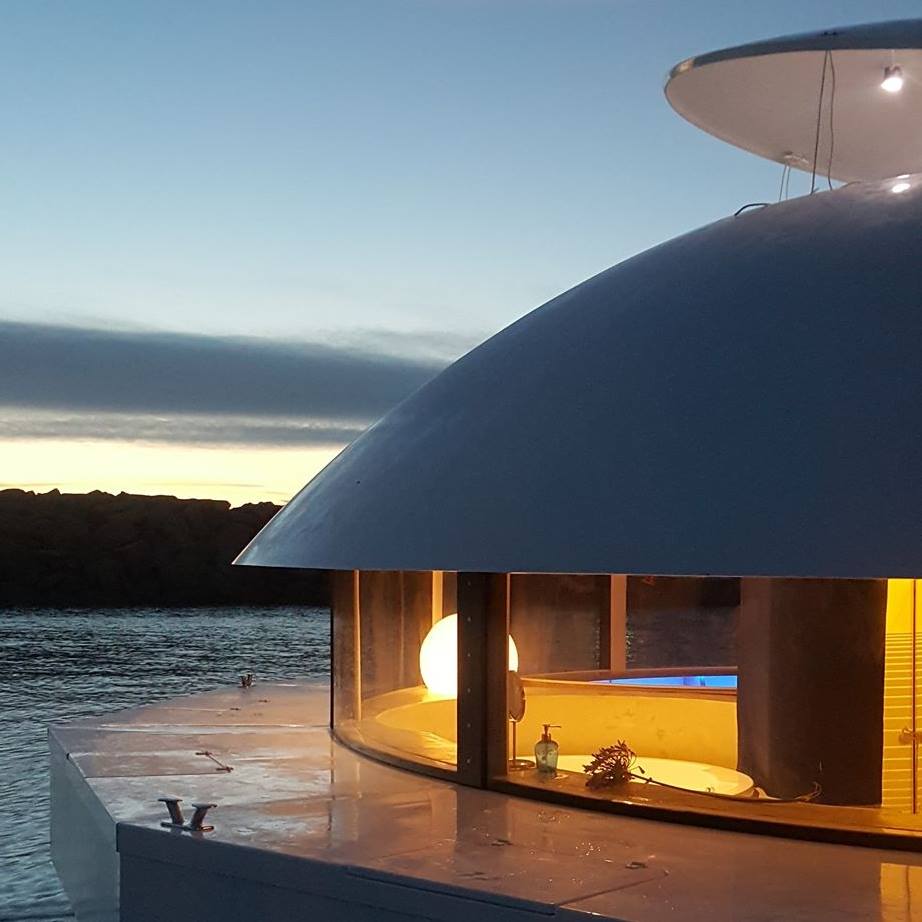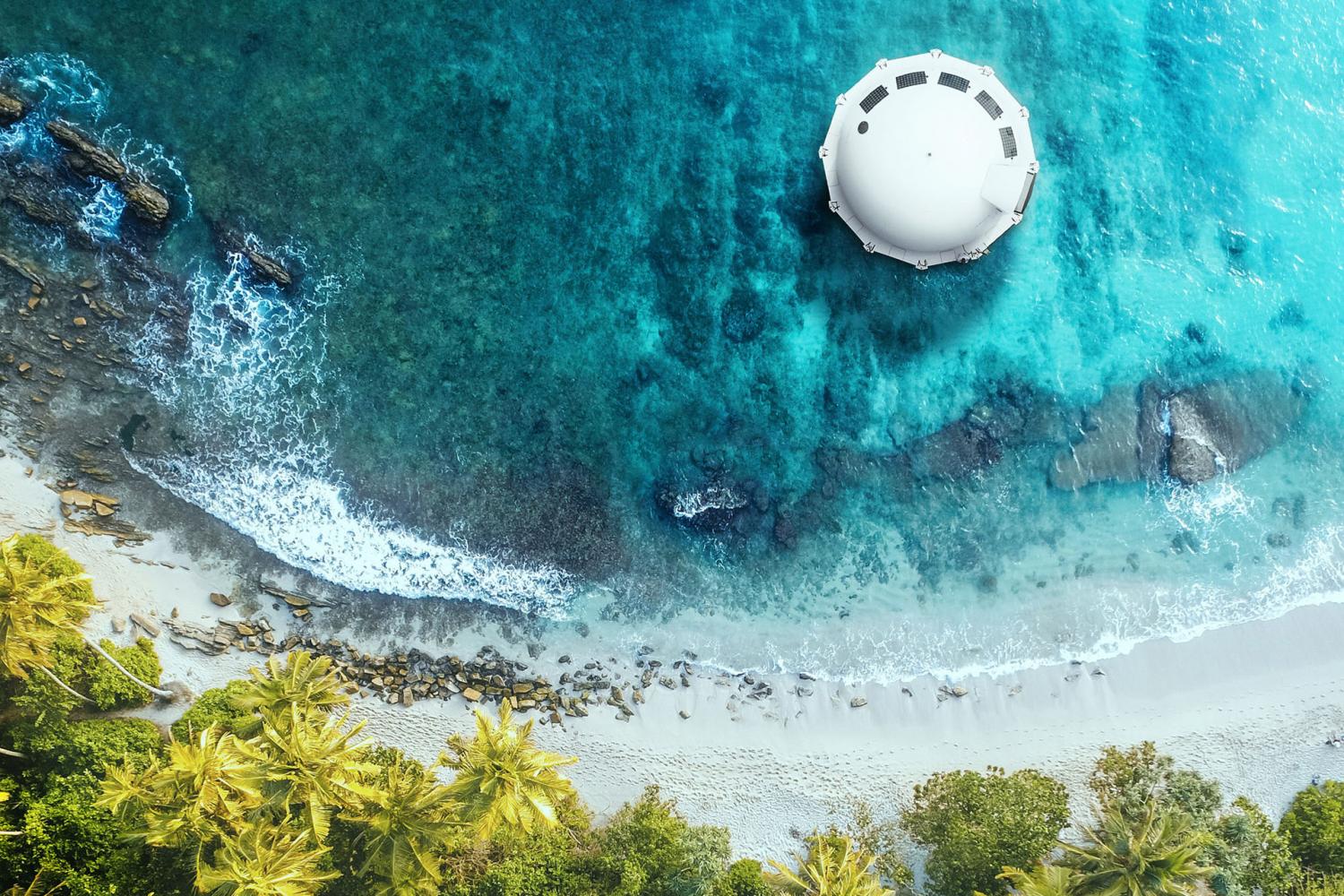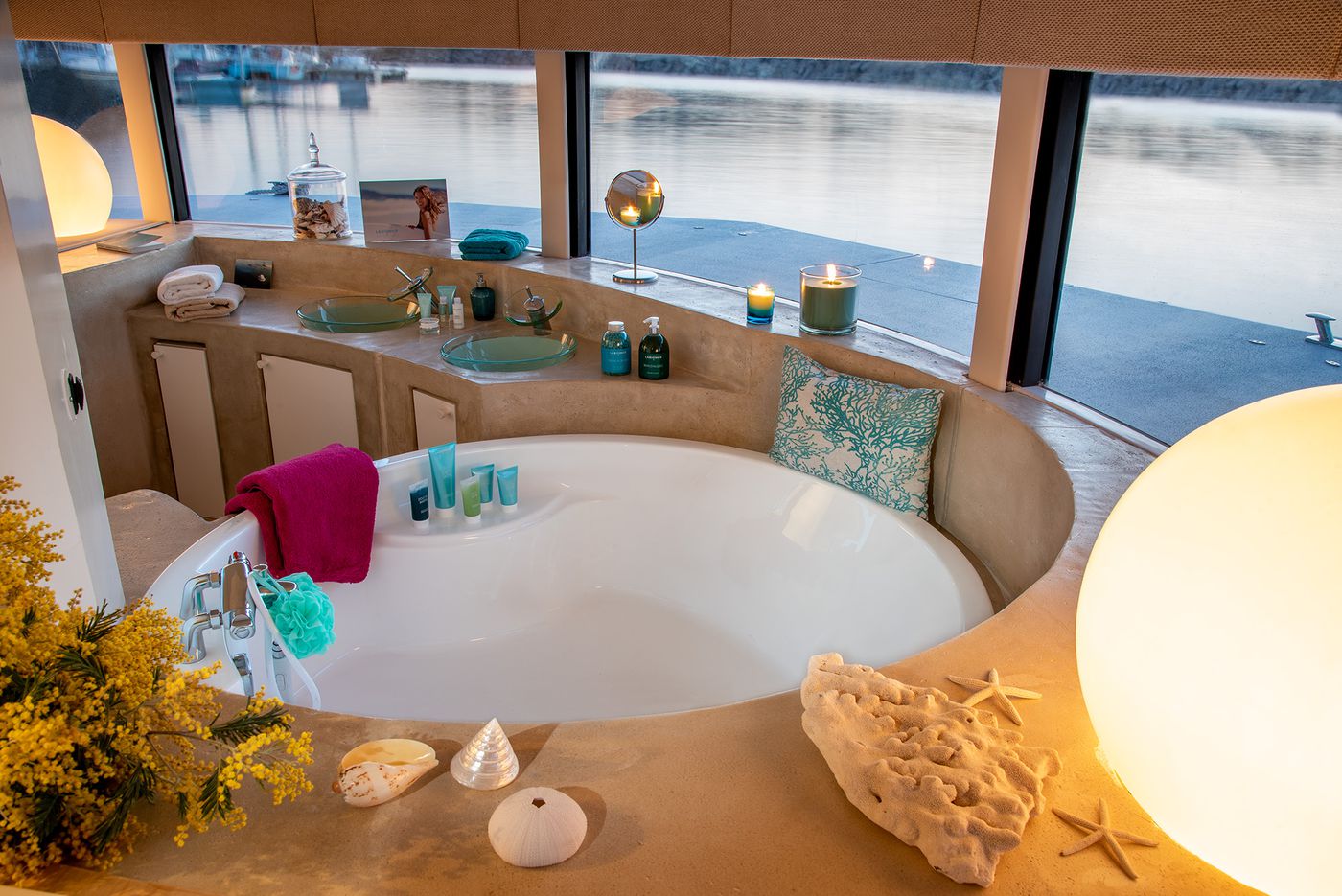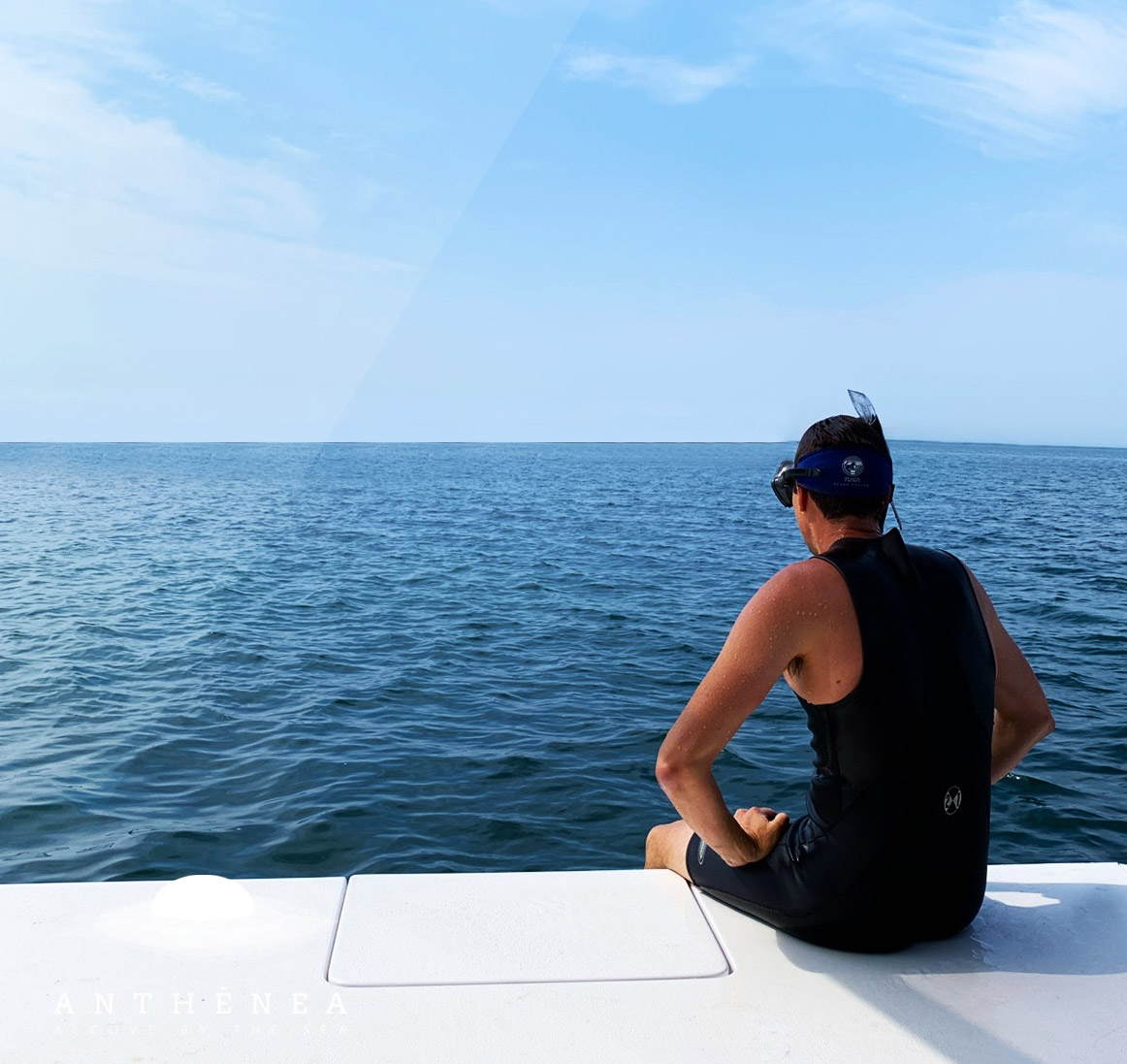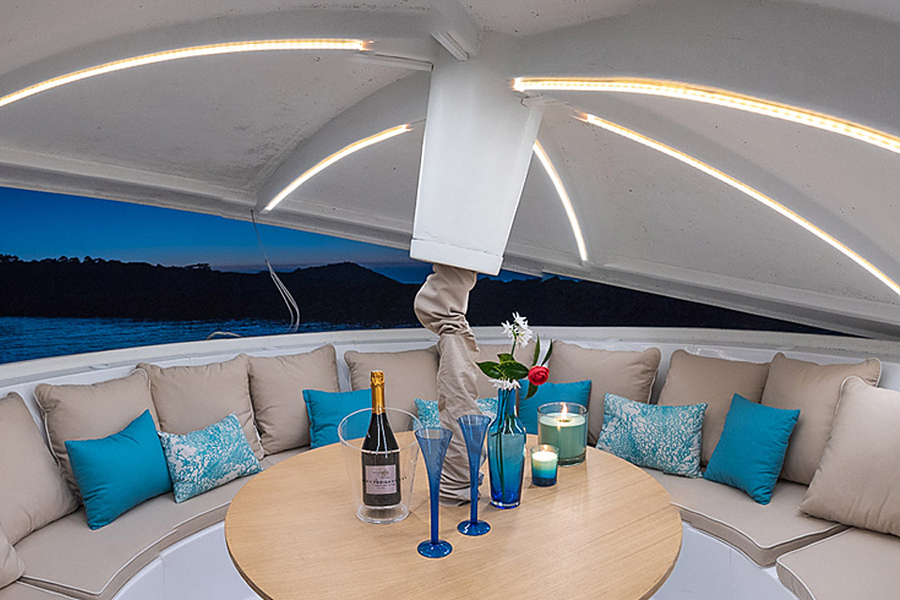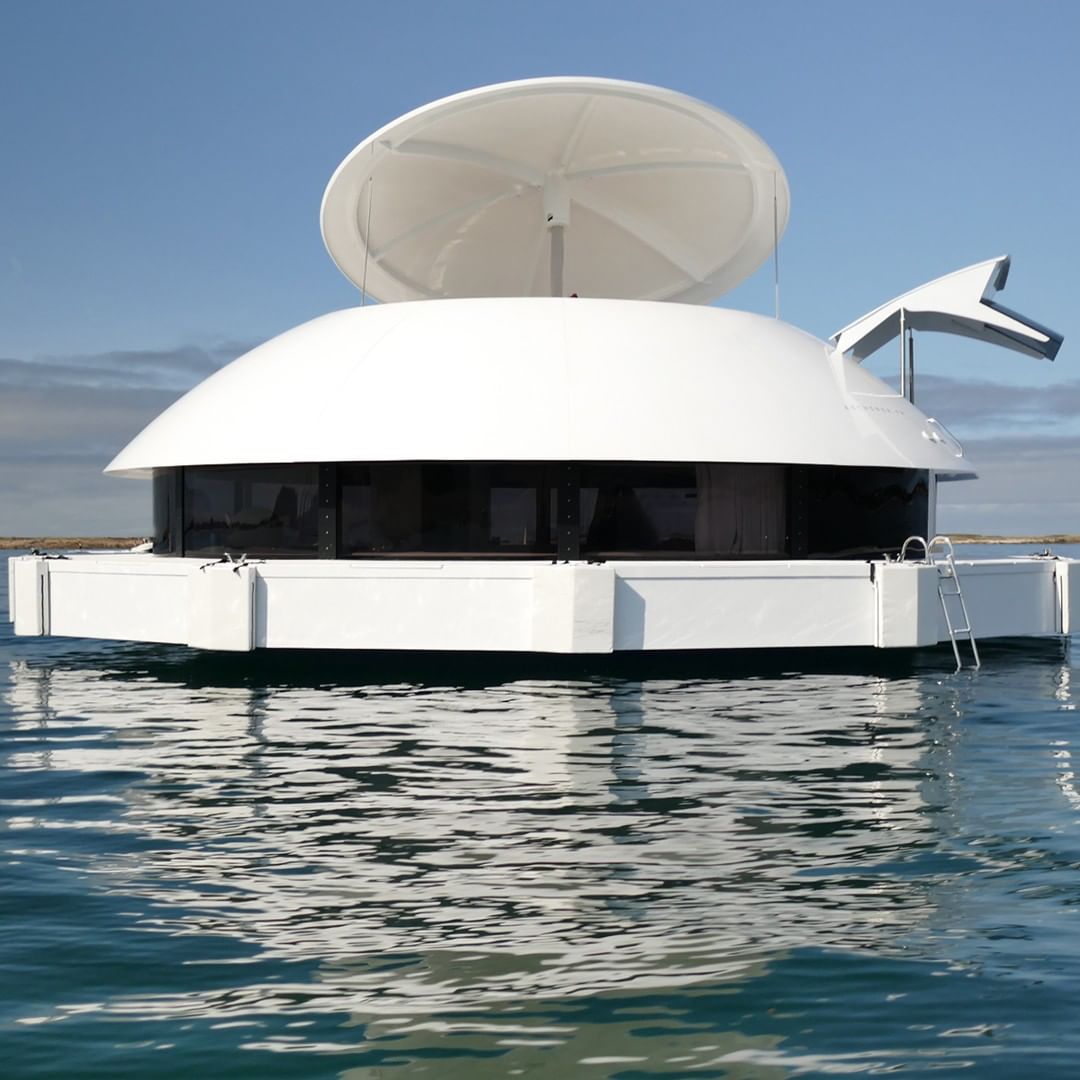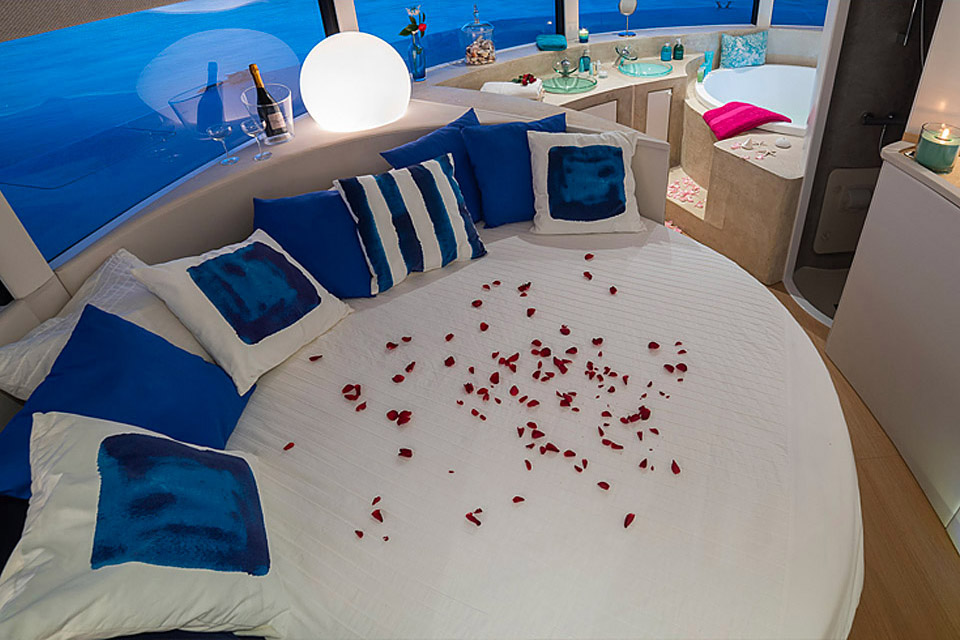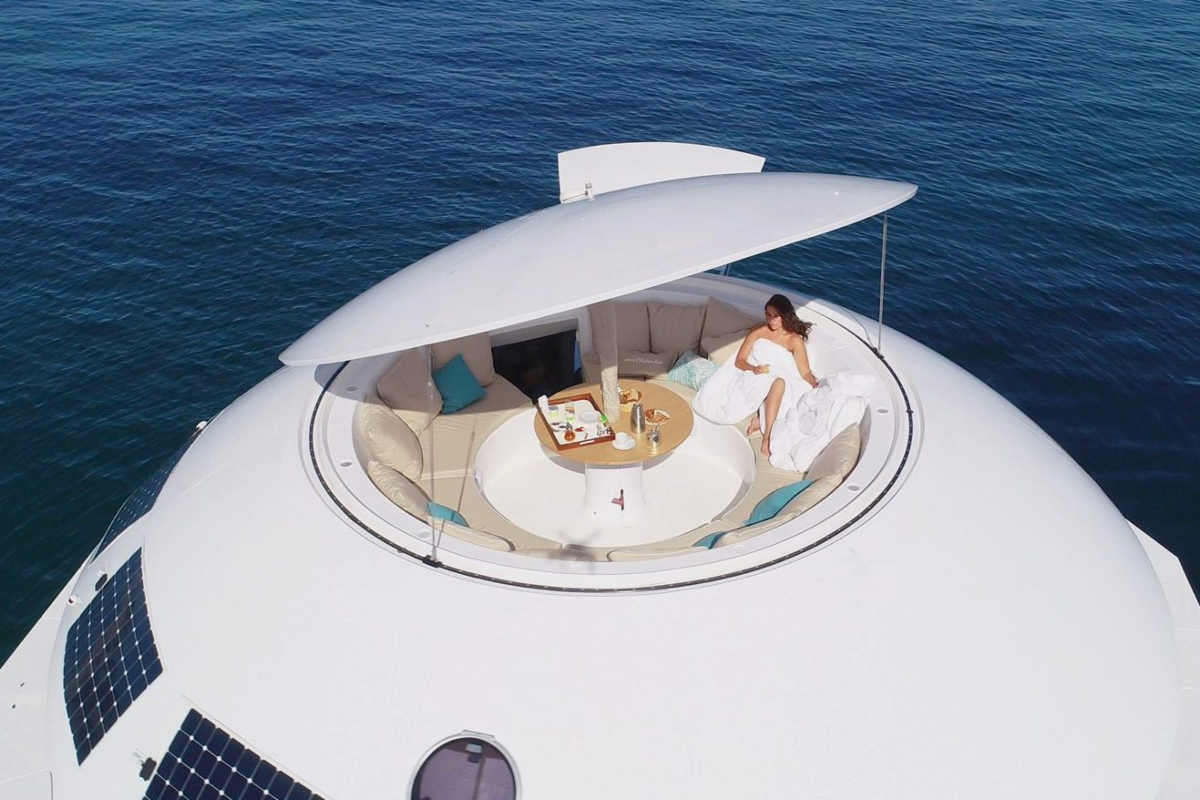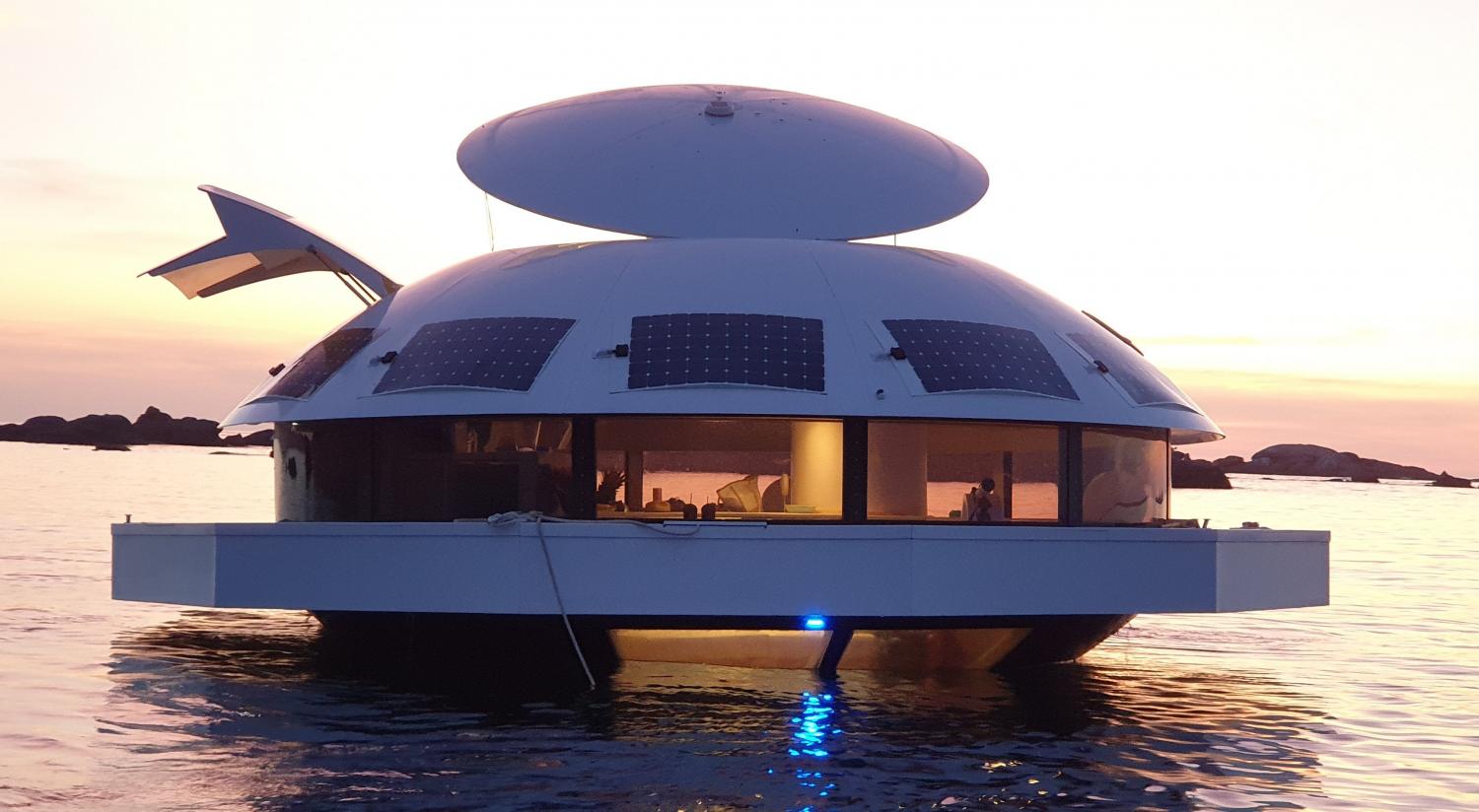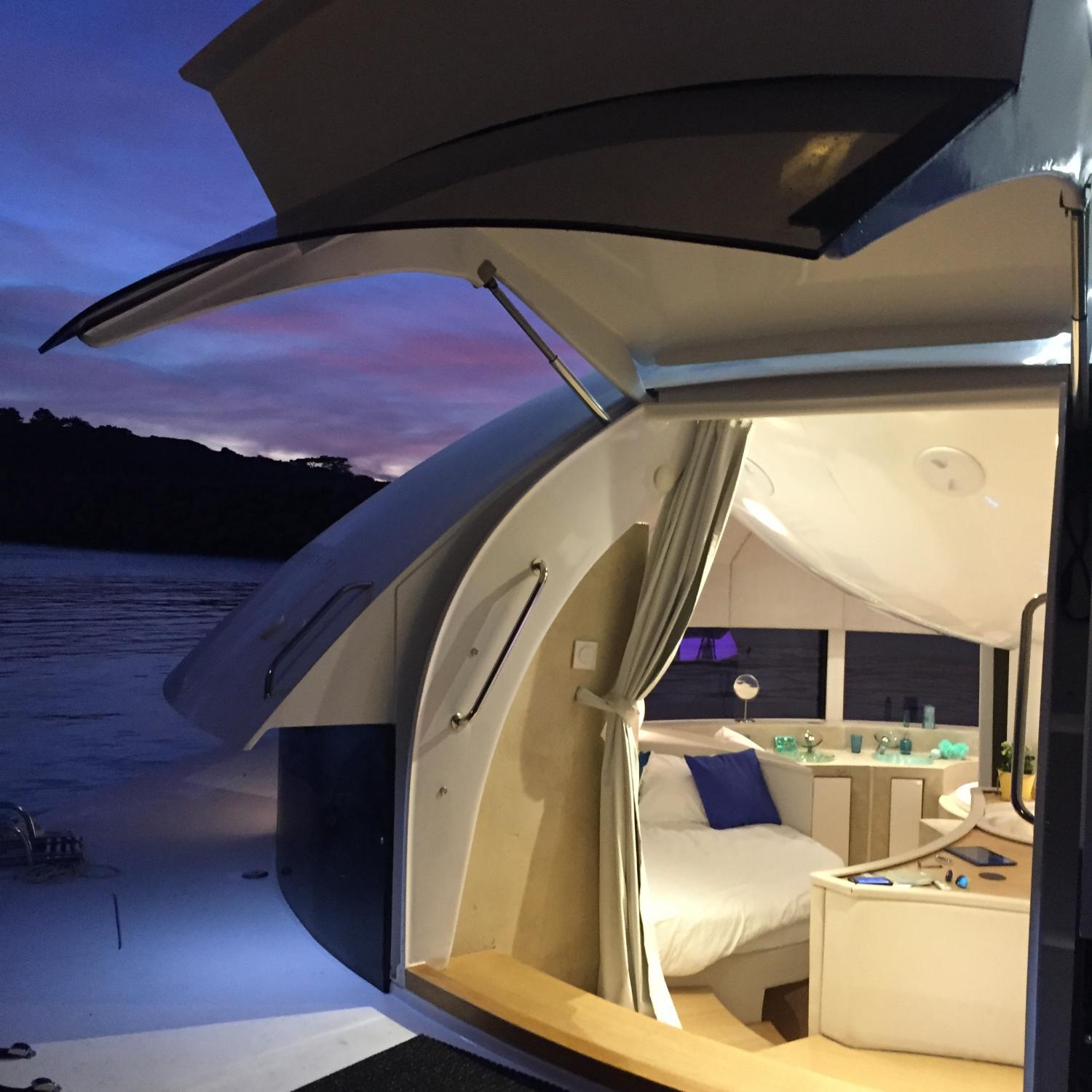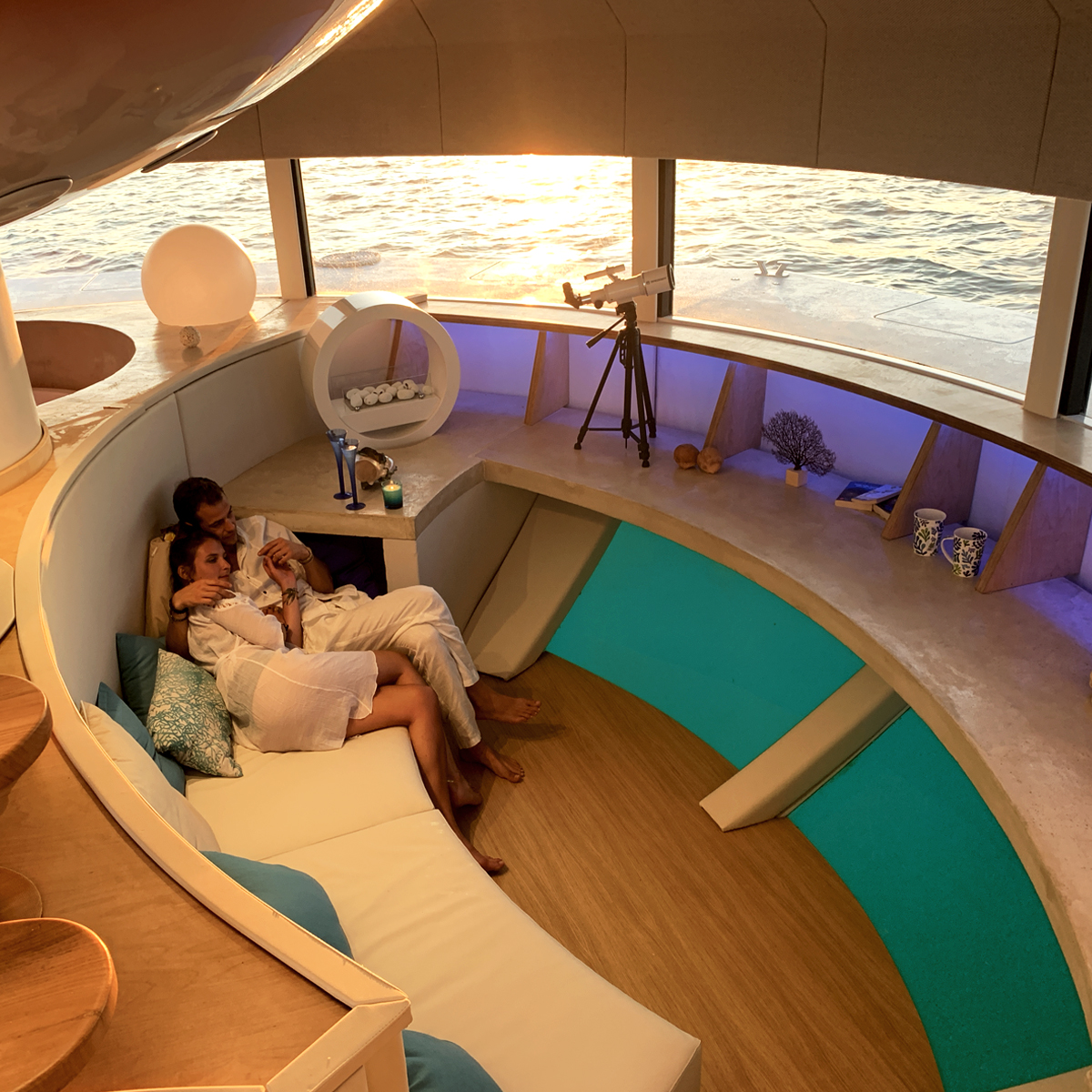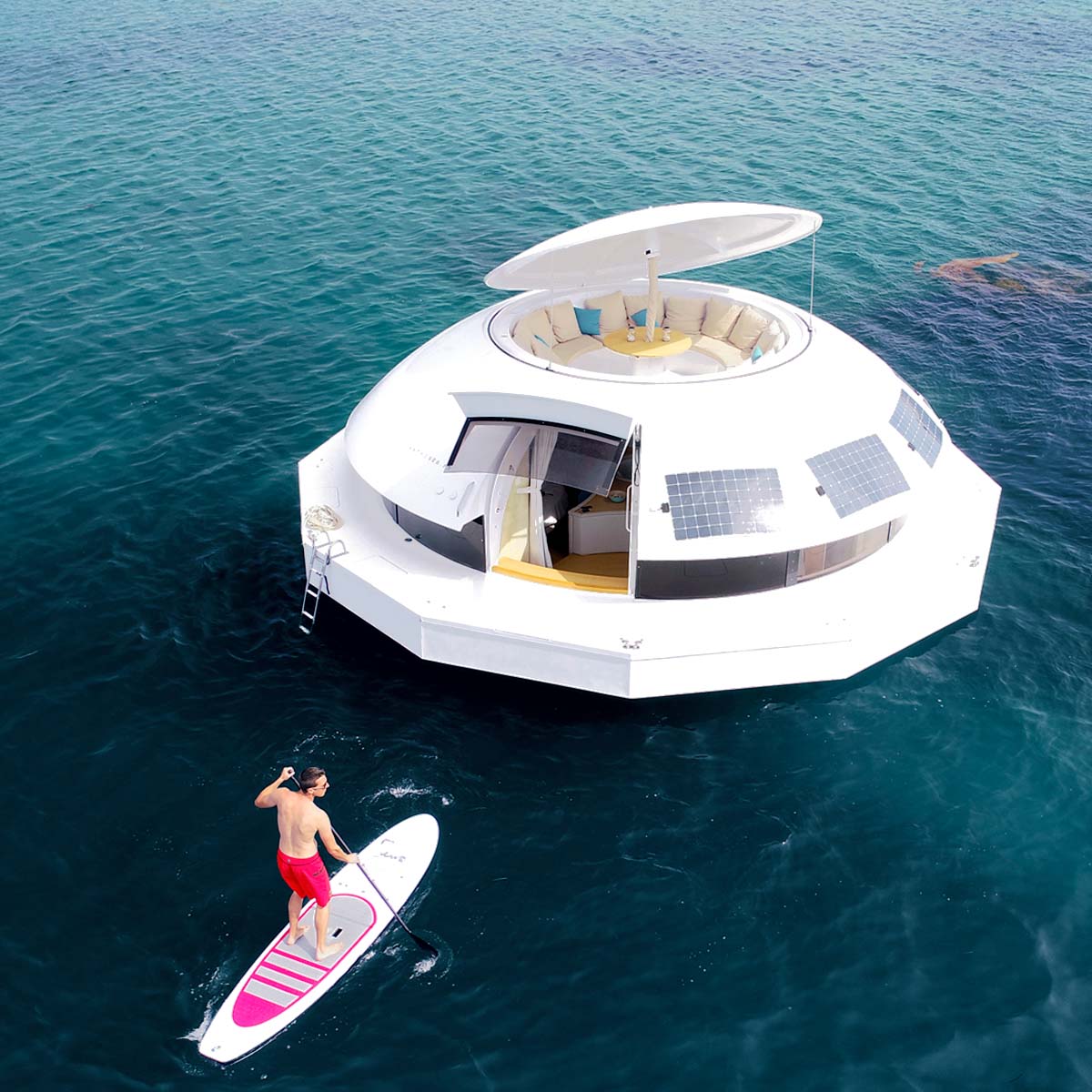 Subscribe To Our YouTube Channel