Millennium Falcon Posable Desk Lamp
By Ryan on 02/08/2019 1:15 PM (Updated: 01/27/2020 9:31 AM)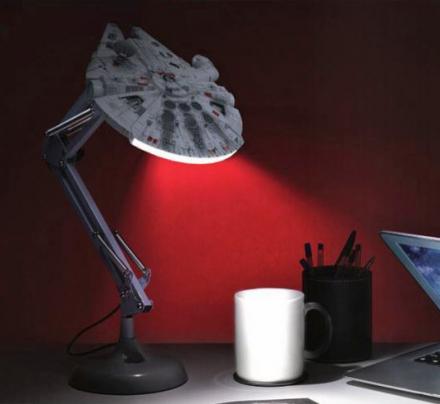 You may have caught the Tie Fighter lamp that came out last year that features a Tie Fighter from Star Wars in lamp form that lets you move and pose it into any position you like. Well, now there's another version, and it's the Millennium Falcon. The front of the Falcon features a light that you can move around and point at whatever you need light on.

Versions: Tie Fighter | Falcon
The Millennium Falcon Posable Desk Lamp is the perfect way to geek up any desk or bedroom, and will ensure to every guest you have knows that you're a die-hard Star Wars fan. The unique and geeky desk lamp is designed after the best known craft in the rebels fleet.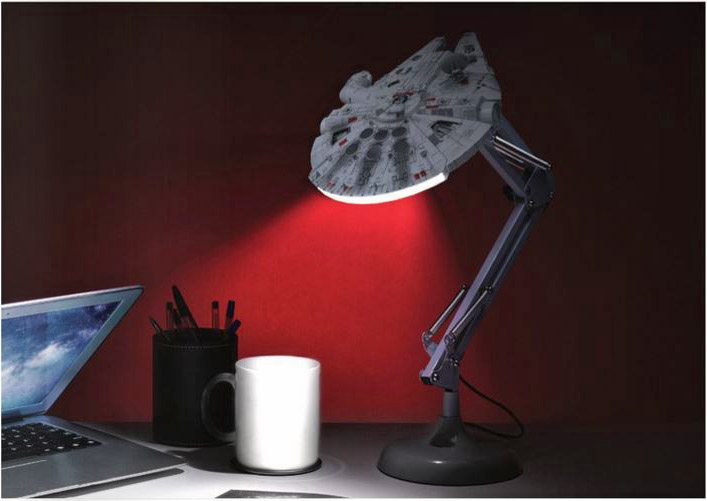 The Millennium Falcon Desk Lamp is powered by a USB cord that you can plug into either a wall outlet, or an open USB port on your laptop or USB hub. The Star Wars posable lamp is officially licensed from Star Wars, and it measures 23.6 inches tall when fully extended.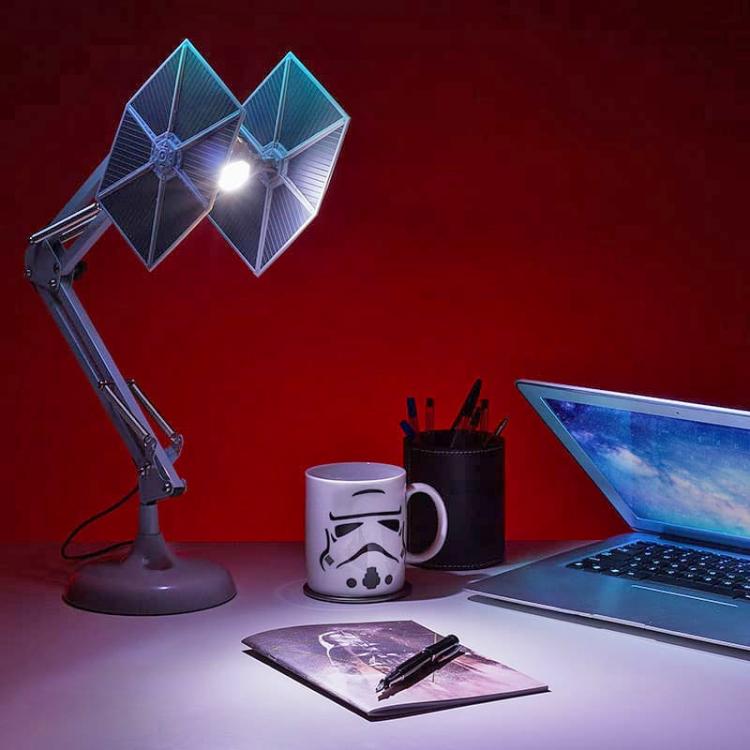 Check out the similar Tie Figher Star Wars posable desk lamp in action via the video below.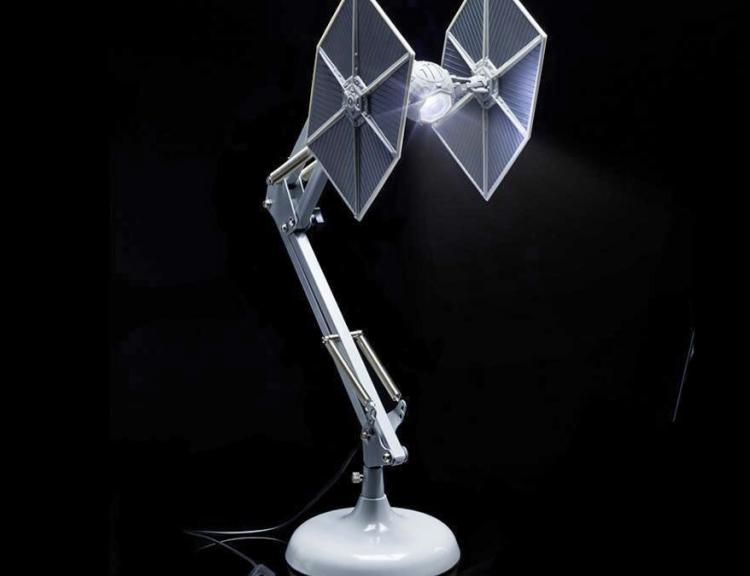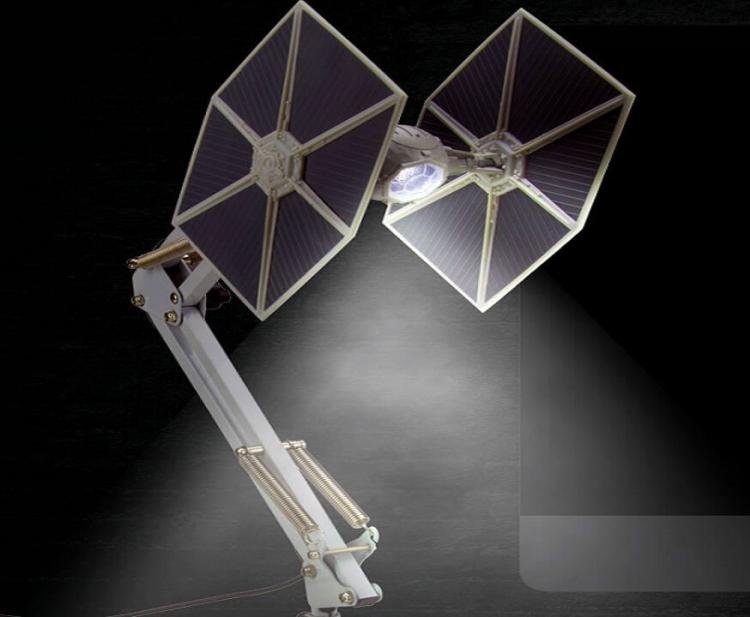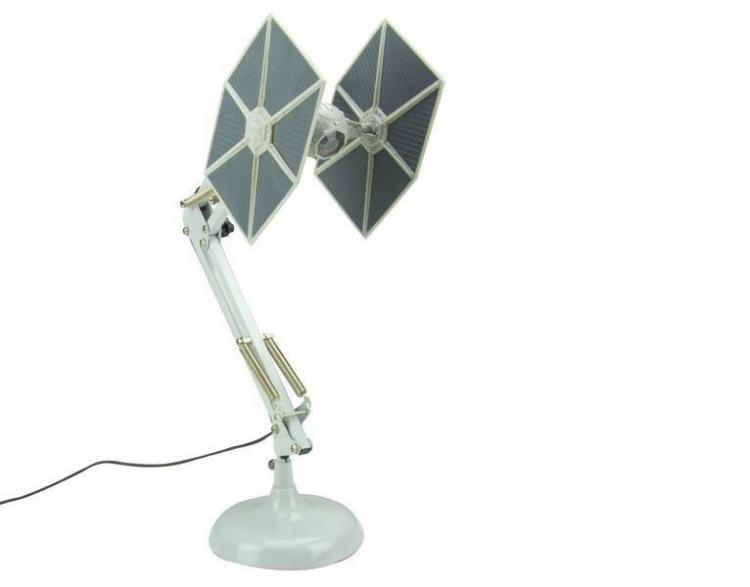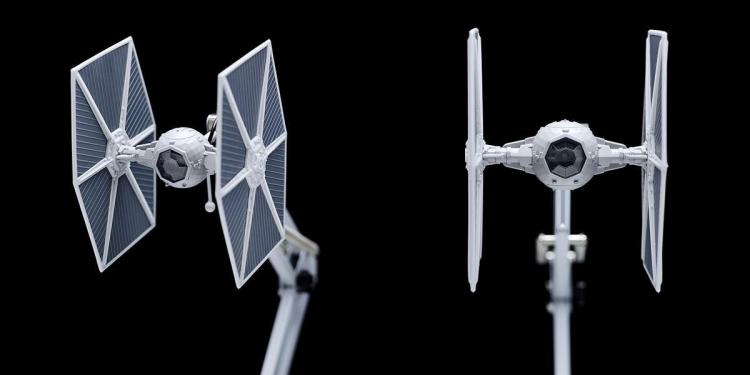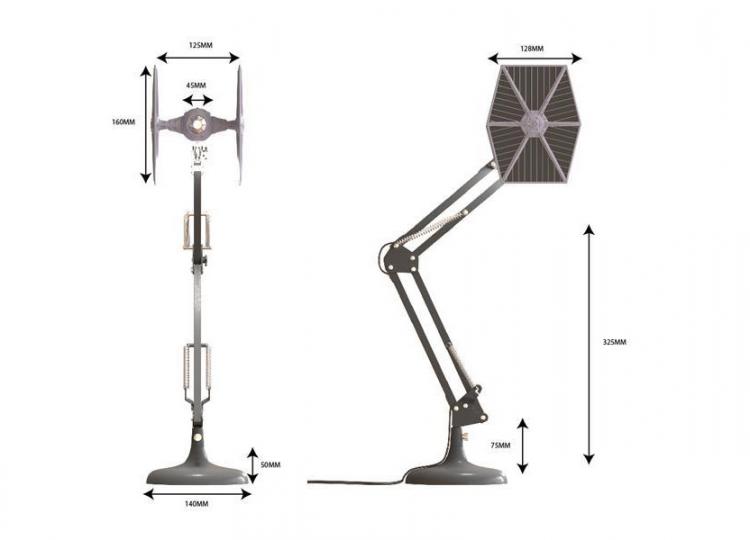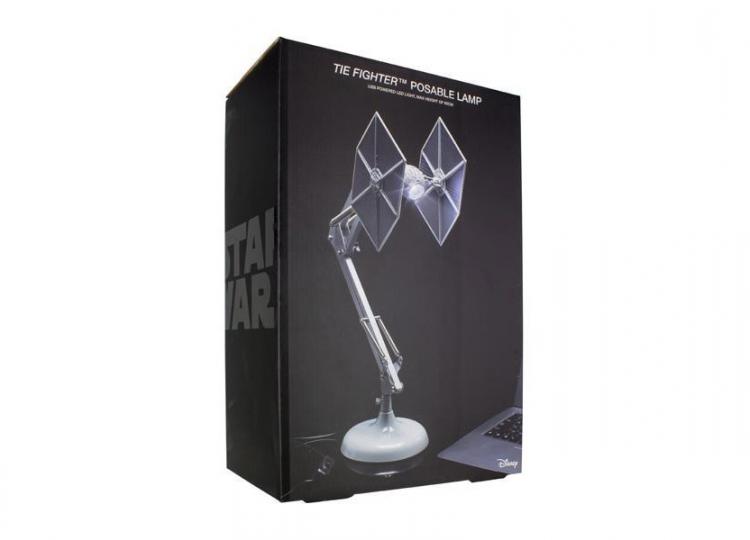 Subscribe To Our YouTube Channel