These Portable Pet Loader Stairs Help Small Or Elderly Dogs Into The Car
By Ryan on 08/05/2021 3:46 PM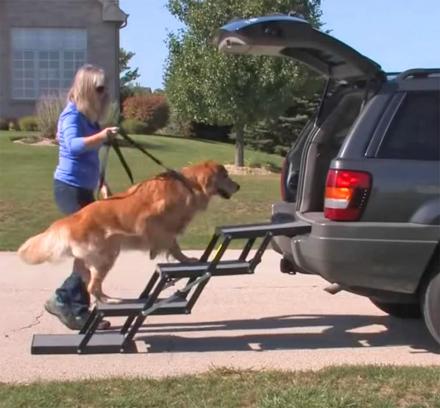 We sure love to baby our pets. I've been known to carry my cat with me to bed like a princess, so we can snuggle, despite the fact that she was already comfy on the chair. Our pets are way too spoiled and are given the royal treatment too often. But we keep right on doing it. And honestly, we wouldn't have it any other way. So why not roll out the red carpet for your dogs when it's time to get into the car or truck and go for a ride. These folding pet stairs do just that.
The Pet Loader is a set of folding stairs that you can easily take with you to give your dog easy access to your car or other places like a couch, bed, or up on a table to trim their nails and hair.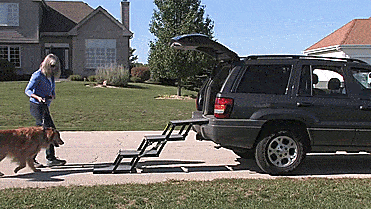 Not only great to give your pooch the red carpet treatment, but it's also quite useful for older dogs or dogs with joint issues that just can't jump up to higher places anymore.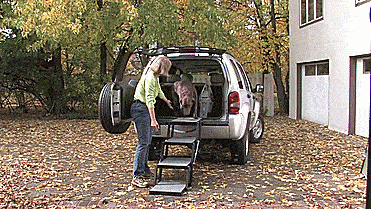 The pet loader helps get your pet into the car quickly, and once they're in, the stairs are easily folded down so you can can carry and store it right in the back of your truck or in your trunk. The stairs feature a low angle of ascent/descent with wide decks that dogs will love.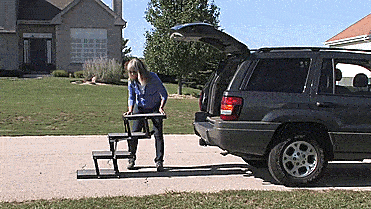 The dog loading folding stairs come in a few different sizes and variations depending on how high you'd like the stairs to go. The stairs range from 3 steps tall for smaller places like couches and beds, up to 4 and 5 total steps for higher up places like RVs and larger truck beds.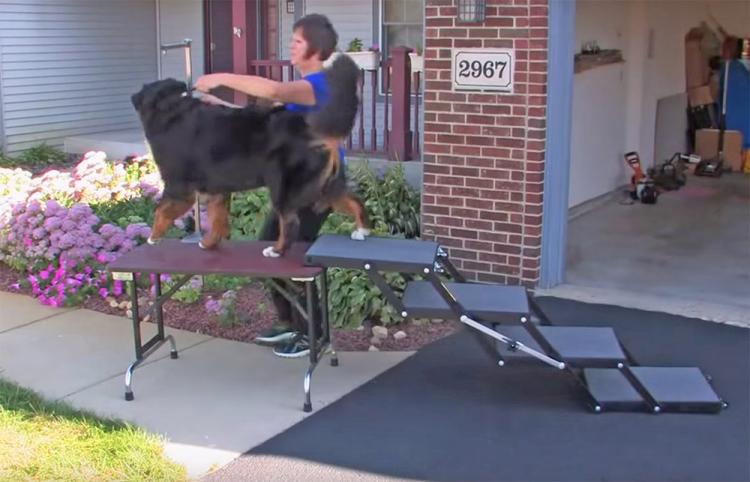 The Pet Loader folding stairs weighs 30 lbs with a 29 inch to 40 inch vehicle height, and has a total weight capacity of up to 250 lbs (5 step version). Make things easier on your pet when you take them with you in the car. It's just a good idea.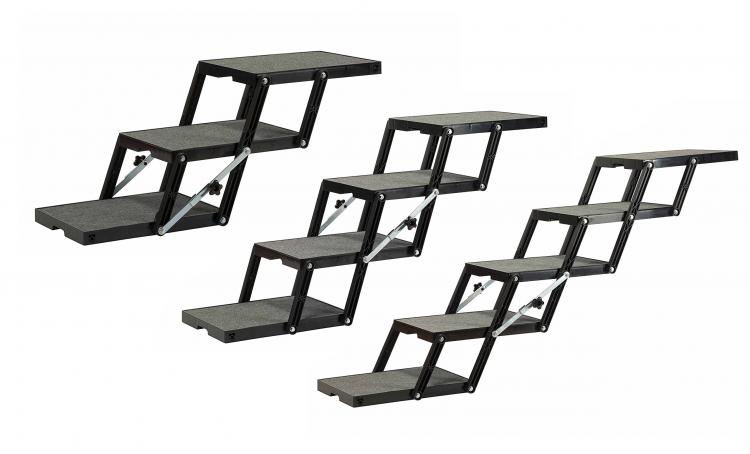 Check out the Pet Loader folding stairs to easily get your dogs into a car in action via the video below.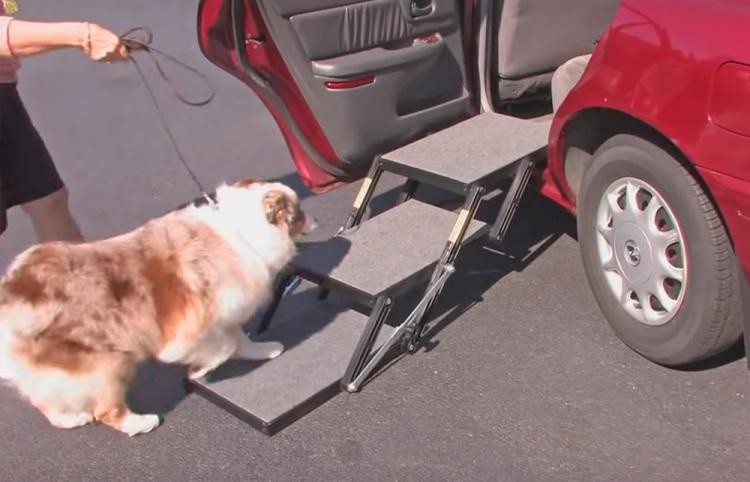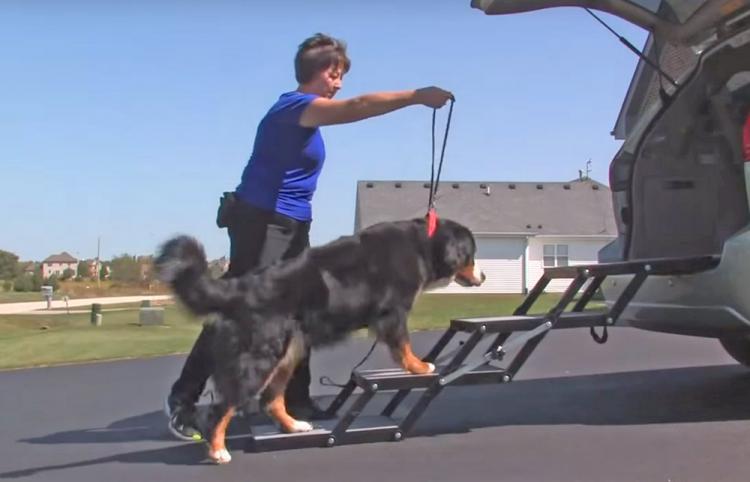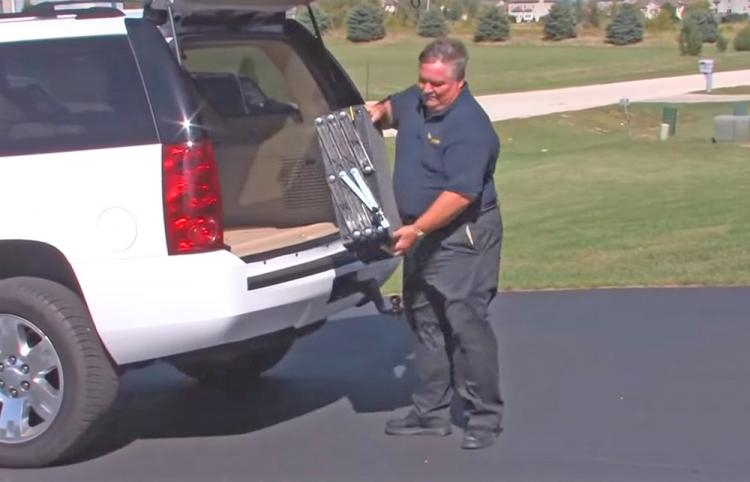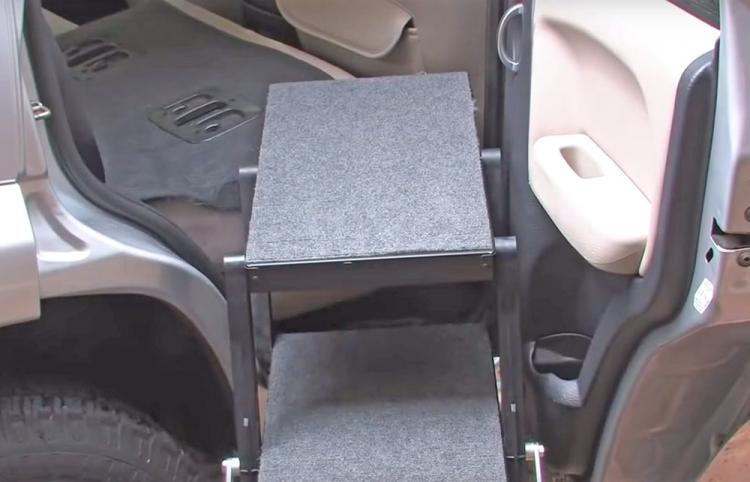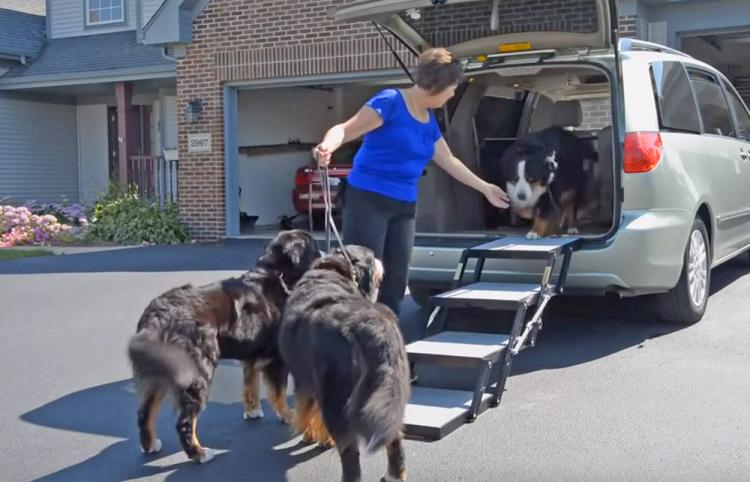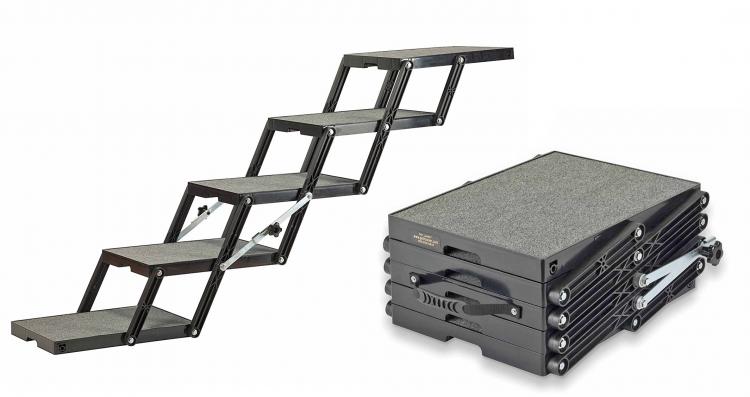 Subscribe To Our YouTube Channel