This Floating Fish Aquarium Lets You View Your Fish Above The Water Line
By Ryan on 12/01/2022 9:05 PM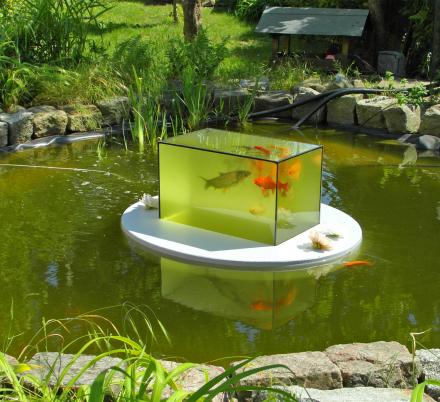 Much like how humans like to live in homes with beautiful sprawling views of their surrounding landscapes, fish enjoy a good view as well. Though, usually they're stuck with murky views of dirty water. Well, that's no longer the case, at least for whatever fish you may have in your backyard pond with this incredible new invention!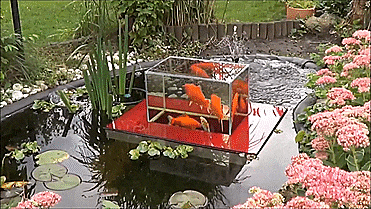 Quite similar to the fish dome bubble that we've featured in the past, this incredible floating fish observatory is a device you can put into your backyard pond to offer a little above-the-water-line apartment for your fish to view their surroundings.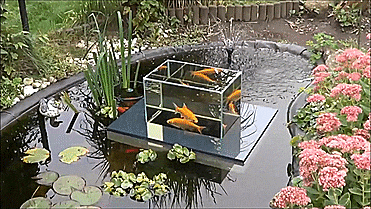 The observatory takes a cube of glass and attaches it to a floating mechanism so that it makes a section of the water float so that your fish can swim up into it and get a great little view of their pond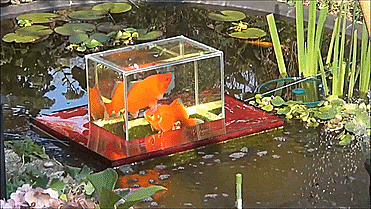 Not only does this floating fish observatory give your fish a great view of their surroundings, but it also gives you a much better view of your fish when they're inside of it.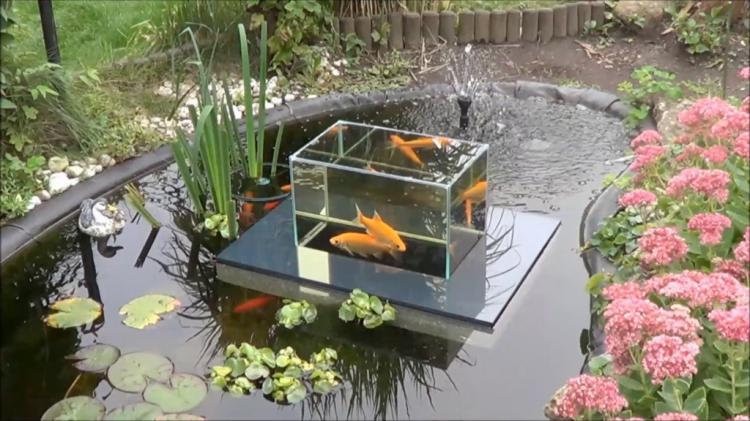 Created and sold by Etsy shop Flying Aquarium, the floating fish observatory comes in a few different sizes and colors to choose from!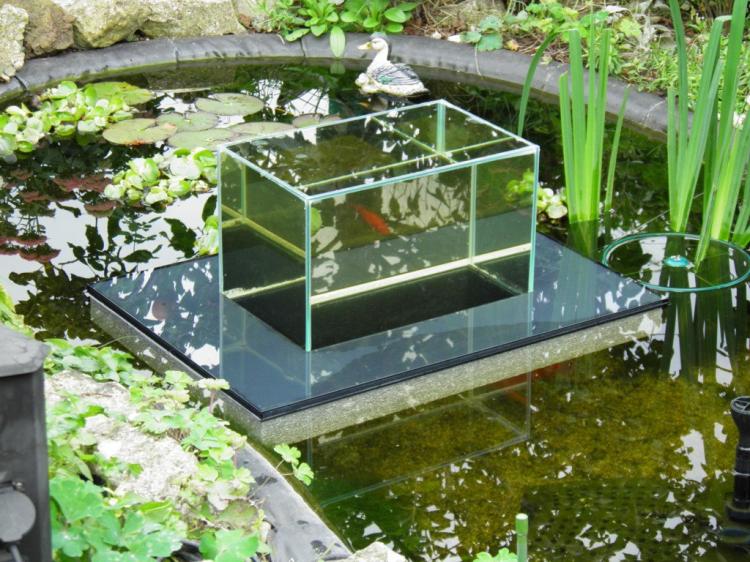 Sizes for the floating pond aquariums range in size from a smaller one that can hold up to 12 liters of water to a larger one that can hold up to 25 liters of water!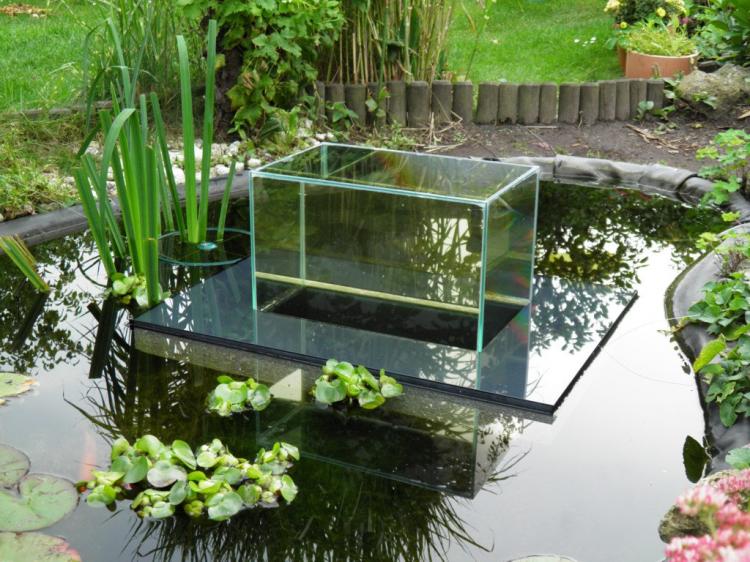 The floating koi pond fish aquarium is made from real glass and is completely waterproof and weatherproof so no worries about weather effecting the aquarium.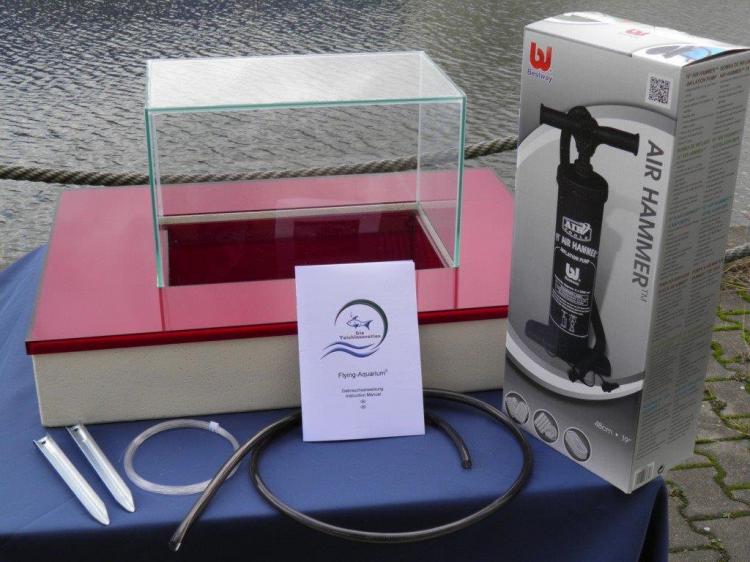 Installing the floating fish pond observatory is just a matter of placing the aquarium on top of the water, and then vacuuming out the air from the inside, which forces it to be filled with water.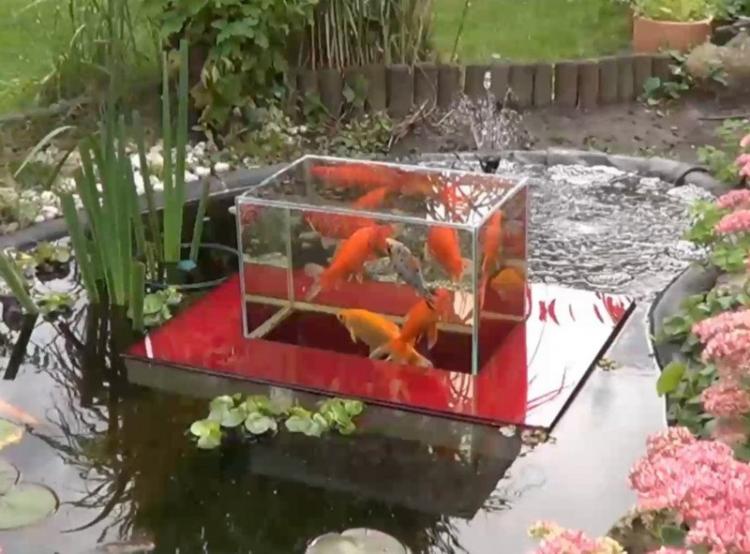 Depending on the size you select, it will measure somewhere between 11.8 inches to 15.7 inches long.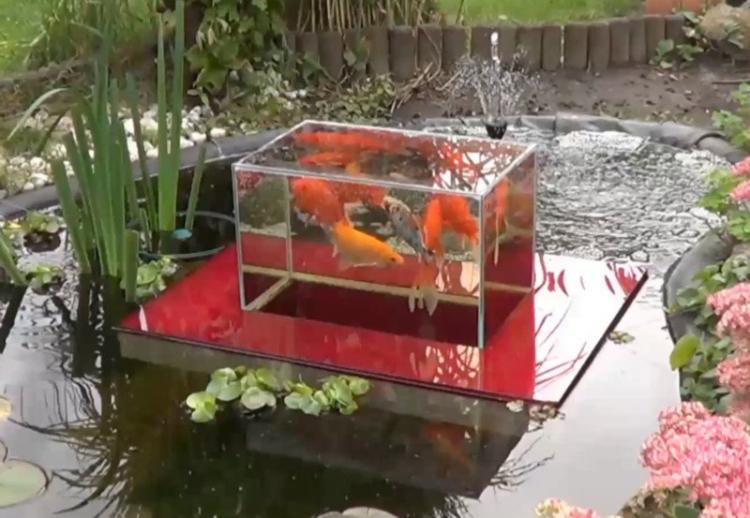 If you have a pond in your backyard with fish and you'd like for them to be able to swim up into their own little apartment to get a better view of their surroundings, or for you to get a better view of your fish, this floating fish observatory might be for you.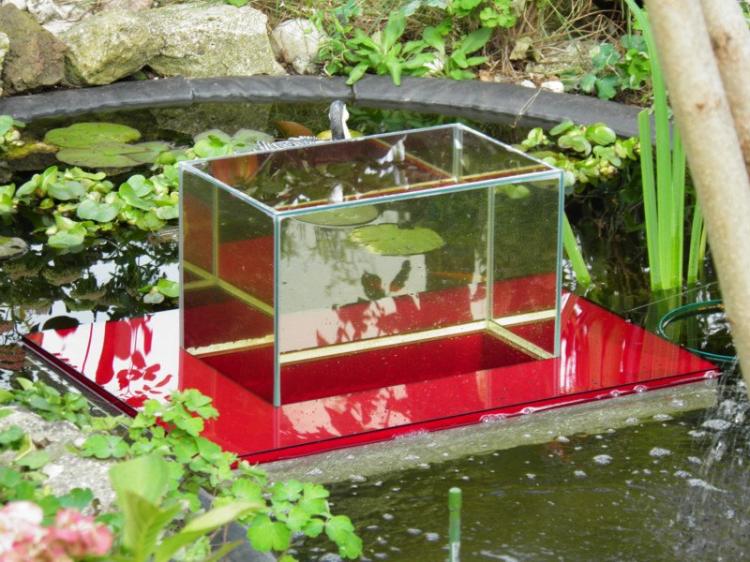 You can snag one of these floating pond aquariums from their Etsy shop for anywhere between $230-$380 bucks depending on which version you select.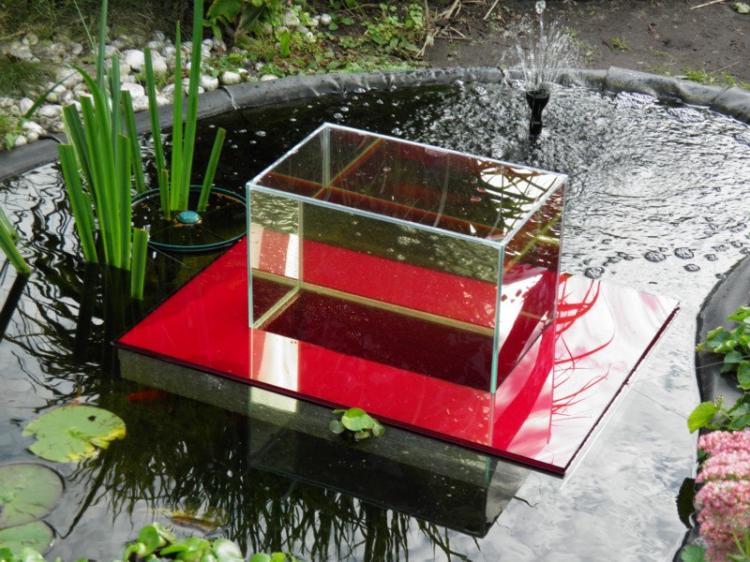 Check out the floating fish observatory in action via the video below.
Subscribe To Our YouTube Channel