This Fart Vacuum Fart Filter Sucks Up Farts Before They Escape and Embarrass You
By Ryan on 01/22/2021 3:22 PM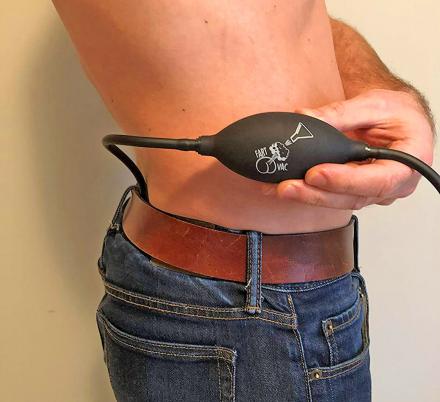 There's nothing worse than smelling when someone passes gas. In relationships, farting in front of your partner can end poorly. Are you supposed to hold your farts for the rest of your life. You don't have to anymore if you have a FartVac. It's essentially a vaccum that gets attached to your butt (but not inside), and it'll suck-up and filter and farts that come out. Thus making the air around you breathable yet again. This way you can live your normal life without having to worry about a cloud of smelly farts surrounding you.
How does the FartVac work?
The way the Fart Vacuum works is pretty simple...There's a tube that goes near your butt (without going in it) that will suck up your fart. In the FartVac is a high-quality carbon filter. This is the kind of filter that's used in airplanes and cars to prevent smells. As your gas travels through the filter, the scent is eliminated. The result? Clean air that you can breathe. There's a hand pump that comes with the FartVac. After farting, just give it a few pumps and the smell will completely go away.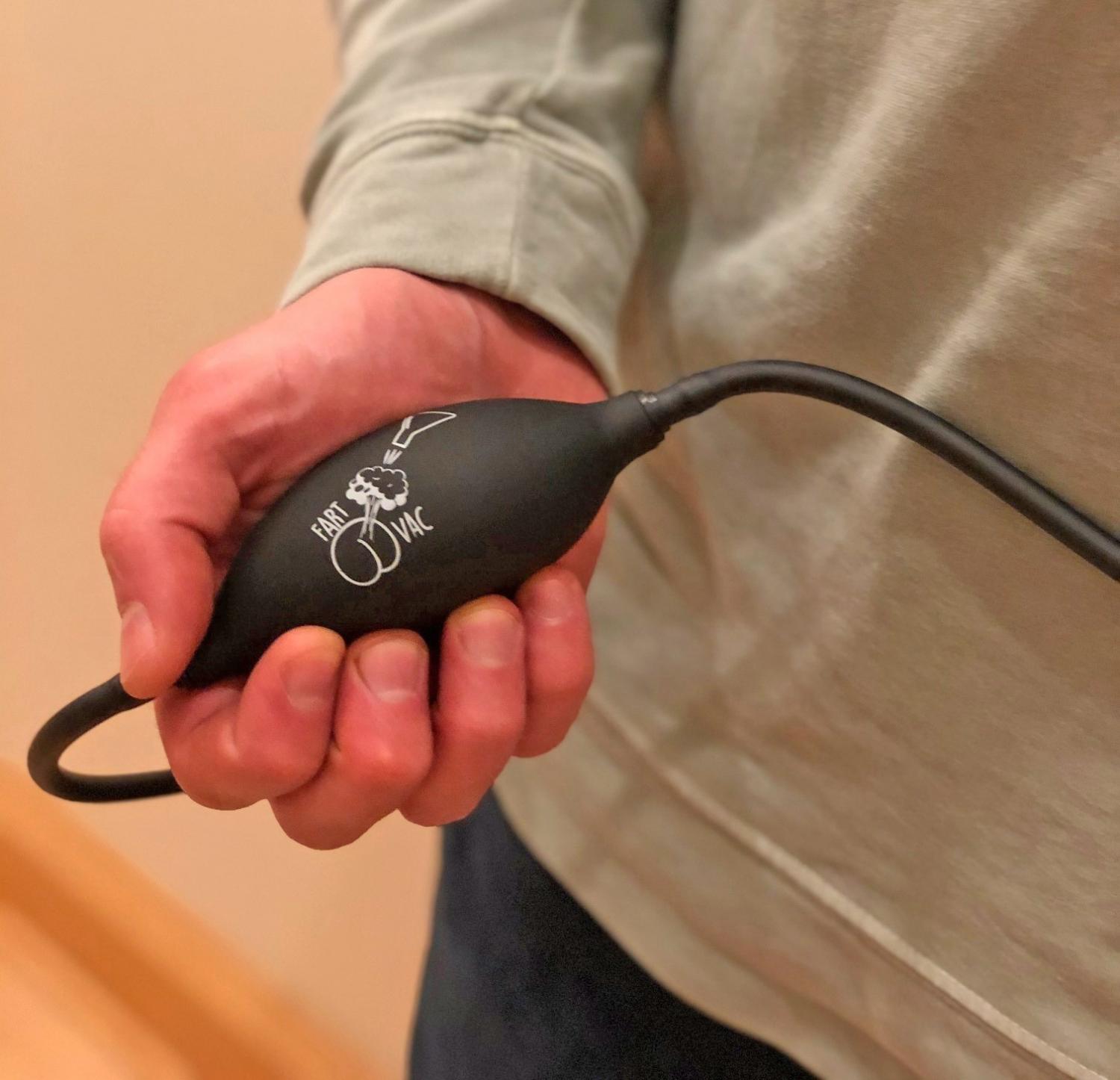 The Fart Vacuum is a simple solution for anyone in a relationship.
There's simply no good way to fart around your partner without causing them discomfort. It's really embarrassing even though it's a regular bodily function. The inventors of FartVac wanted to bring a level of comfort back to everyone's relationship. What might seem like a funny gift when you first get it will quickly show its worth. No more arguments over farting and no more putting up with nasty smells.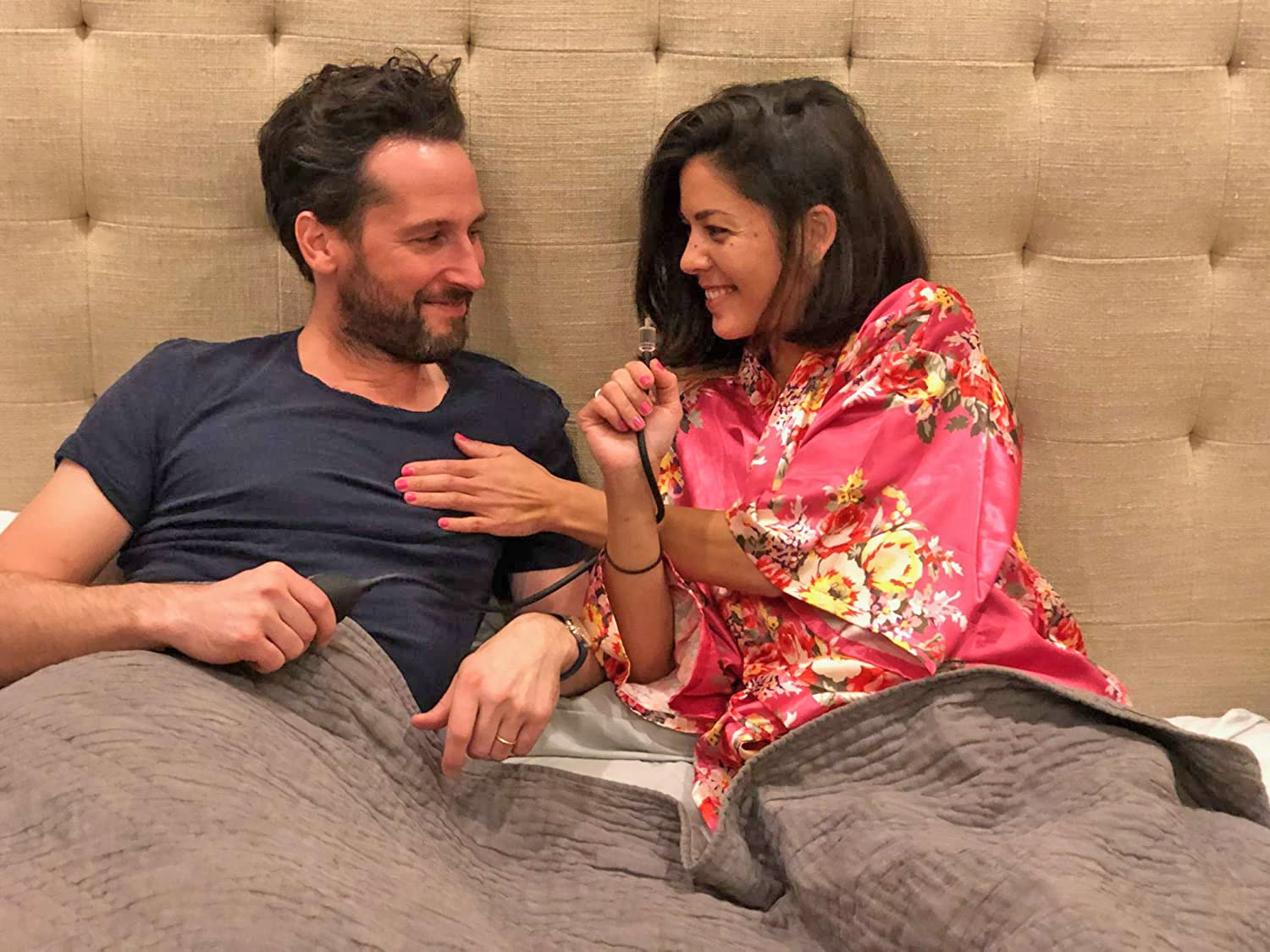 Carbon filter fart filtration is the way of the future.
This is the first-of-its-kind product. Many people have tested it and the decision is the same – fart filtration is a future technology. It seems like such an easy solution to a major problem. Since the tube doesn't go into your butt, there's no discomfort when you use the FartVac. You can fart loud and proud when you have this device.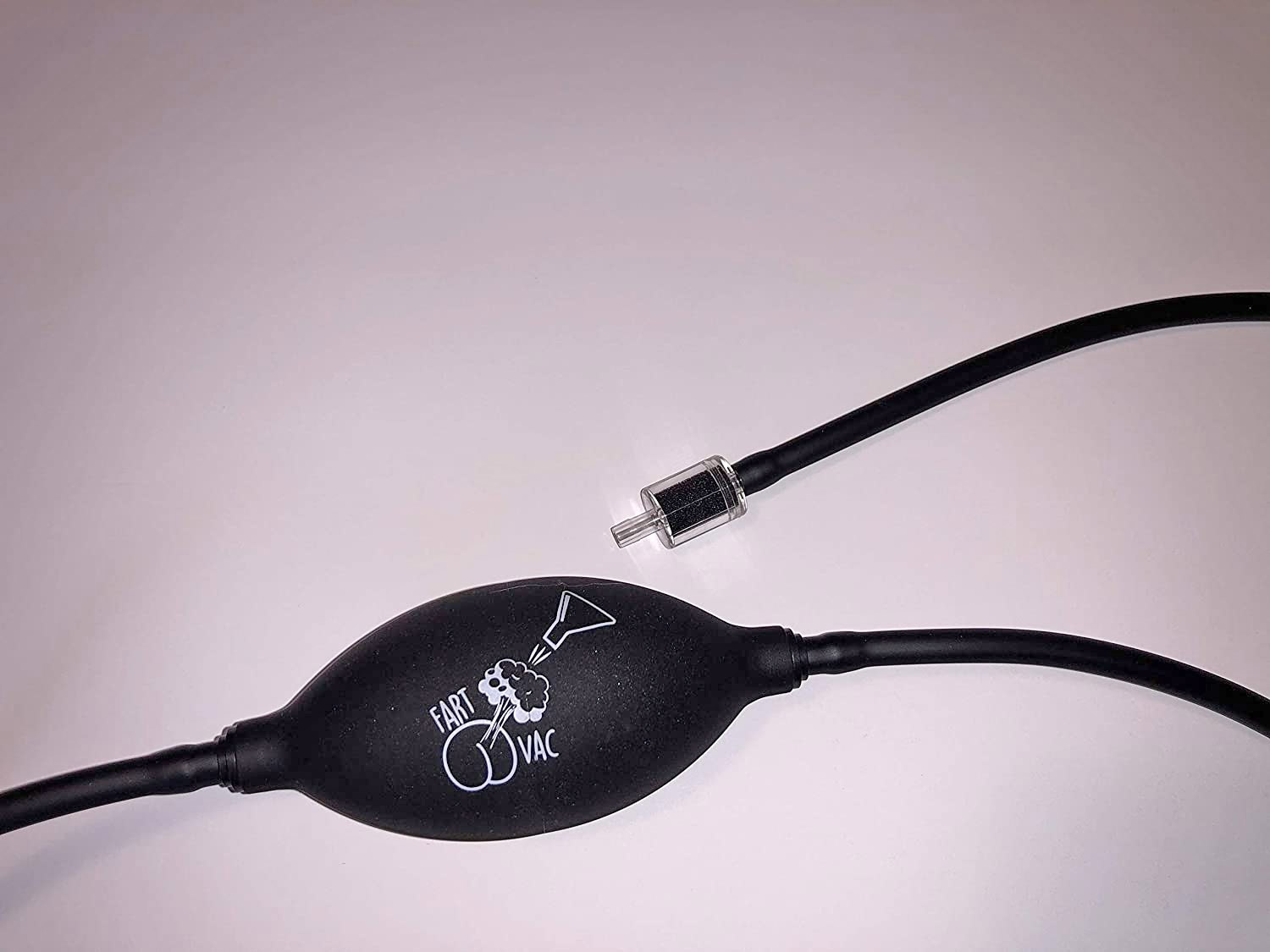 Want to turn your farts into a weapon?
There's another lane of people who might be interested in this product. If you want to weaponize your farts, then a slight modification can turn the FartVac into a fart cannon. Carefully remove the carbon filter and put it to the side. Now, you can direct and pump your farts towards someone. Maybe not the most humane thing to do to a friend or family member, but who are we to judge!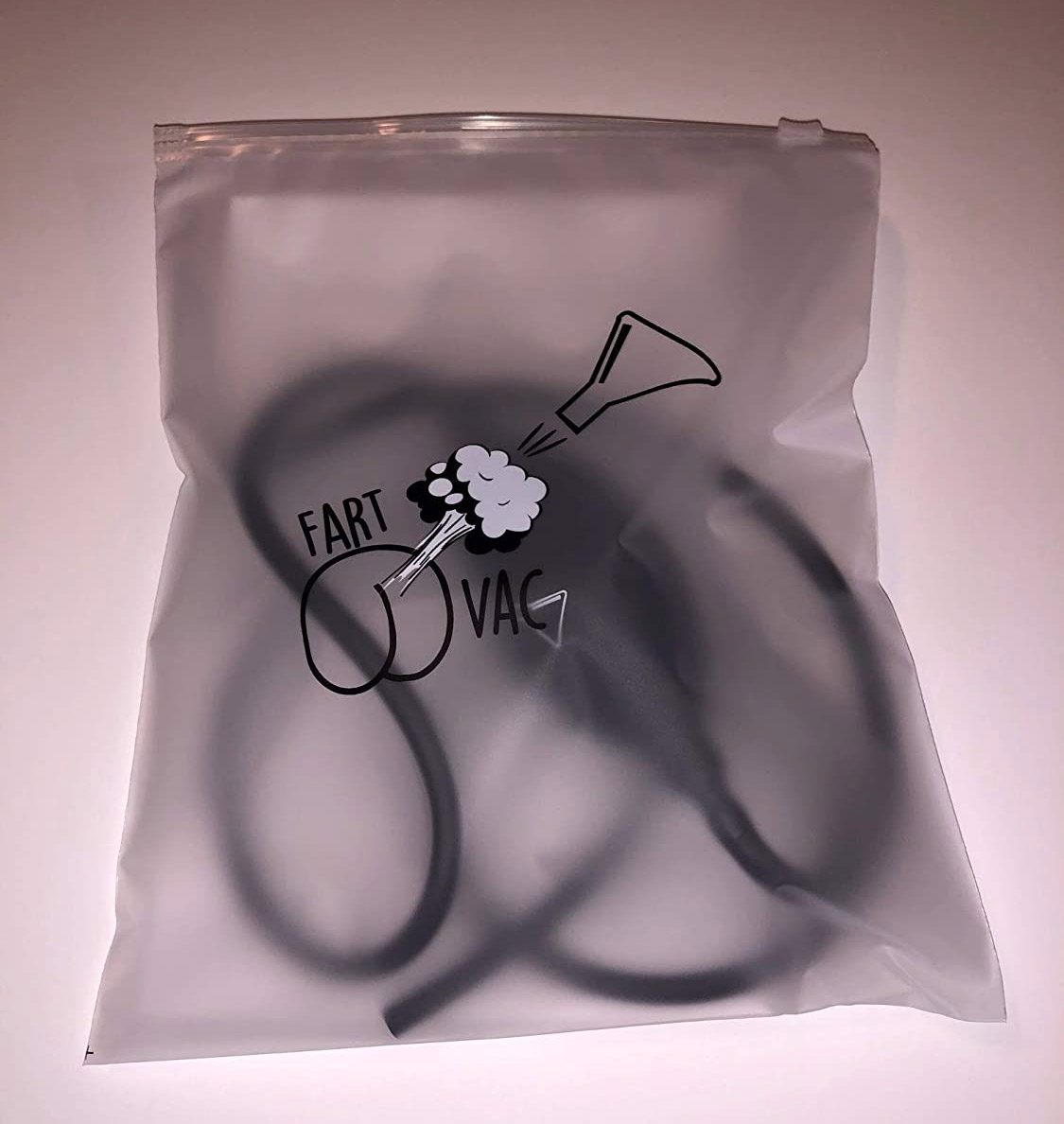 Is the fart filter reusable?
Yes. The FartVac was designed around ease-of-mind. You can keep reusing the filter until the carbon doesn't work anymore. At that time, it's just a matter of replacing the filter. How long it lasts depends on the volume and smell of your toots. Especially gassy people might consider buying a small inventory of carbon filters to keep their farts smelling fine.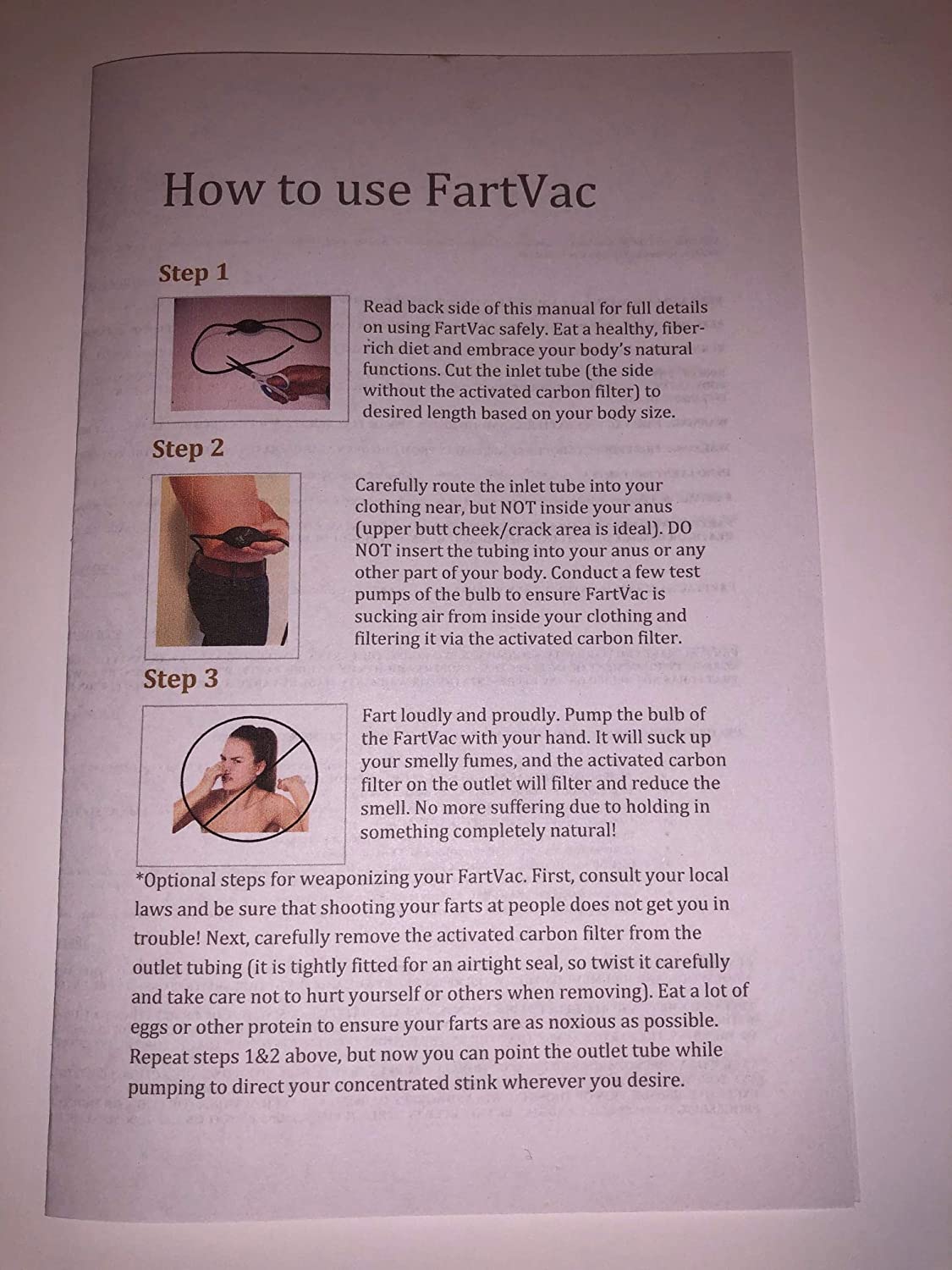 The Fart Vacuum is just another way to focus on your personal hygiene.
Think about it. We shower, brush our teeth, and floss to get rid of everyday smells. Why are we all so content just farting and letting the smell linger? The FartVac is a way to keep your farts hygienic. Don't deal with the nasty smell anymore.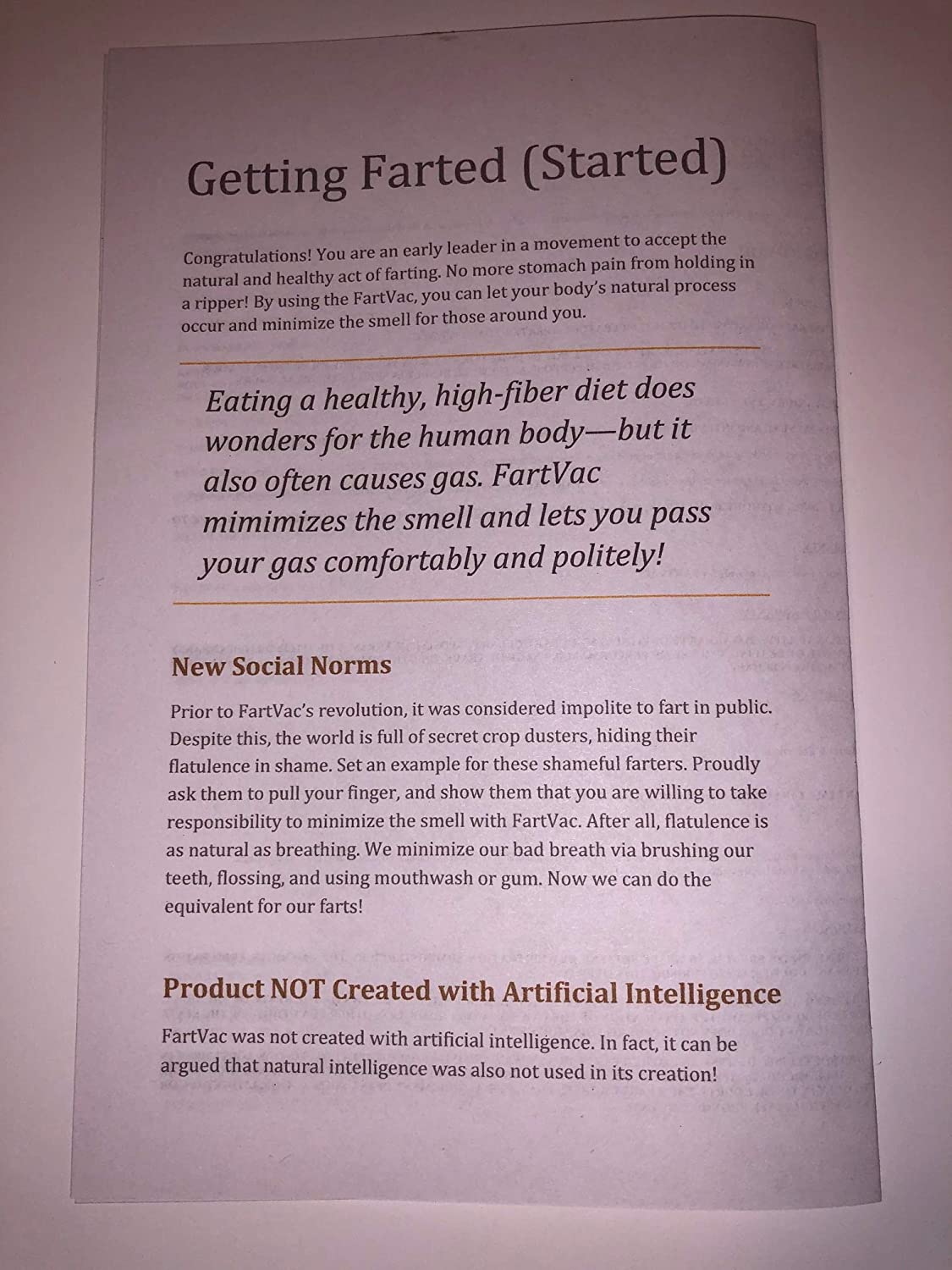 You may be wondering if this is a fake prank box like we've featured before, and not an actual real product... But I assure you, this one's real, though most likely meant to be a gag gift and probably never actually used. If you're looking for more of a prank box, you may want to check out some of the hilarious ones we've featured before below. Find a link to get each one below each image.
This DIY Vasectomy Kit Includes Everything You Need For an At-Home Surgery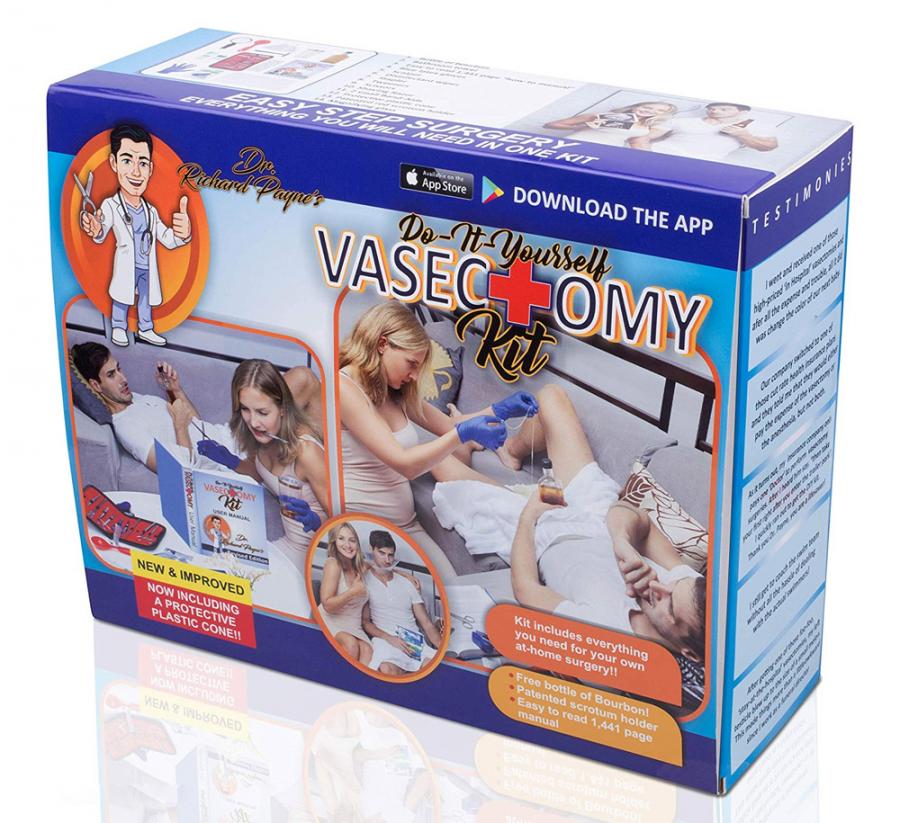 GET THIS ONE HERE
The Birthie Stick Allows You To Take Up-Close and Personal Selfies While Giving Birth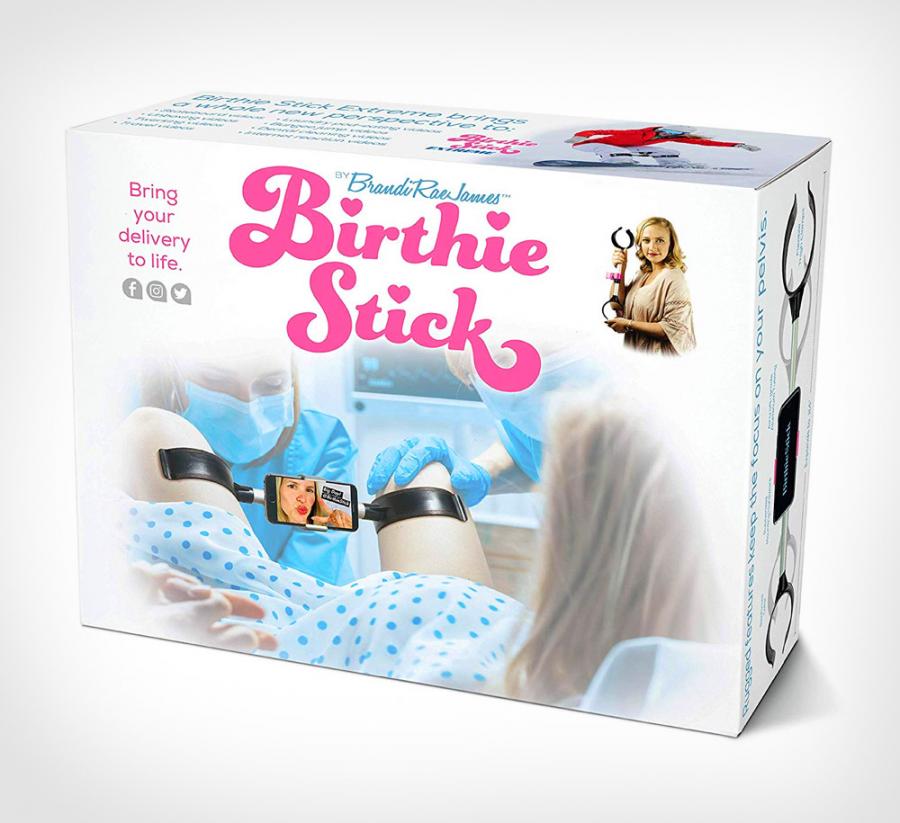 GET THIS ONE HERE
This Shower Margarita Machine Gets You Boozed Up In The Shower Hands-Free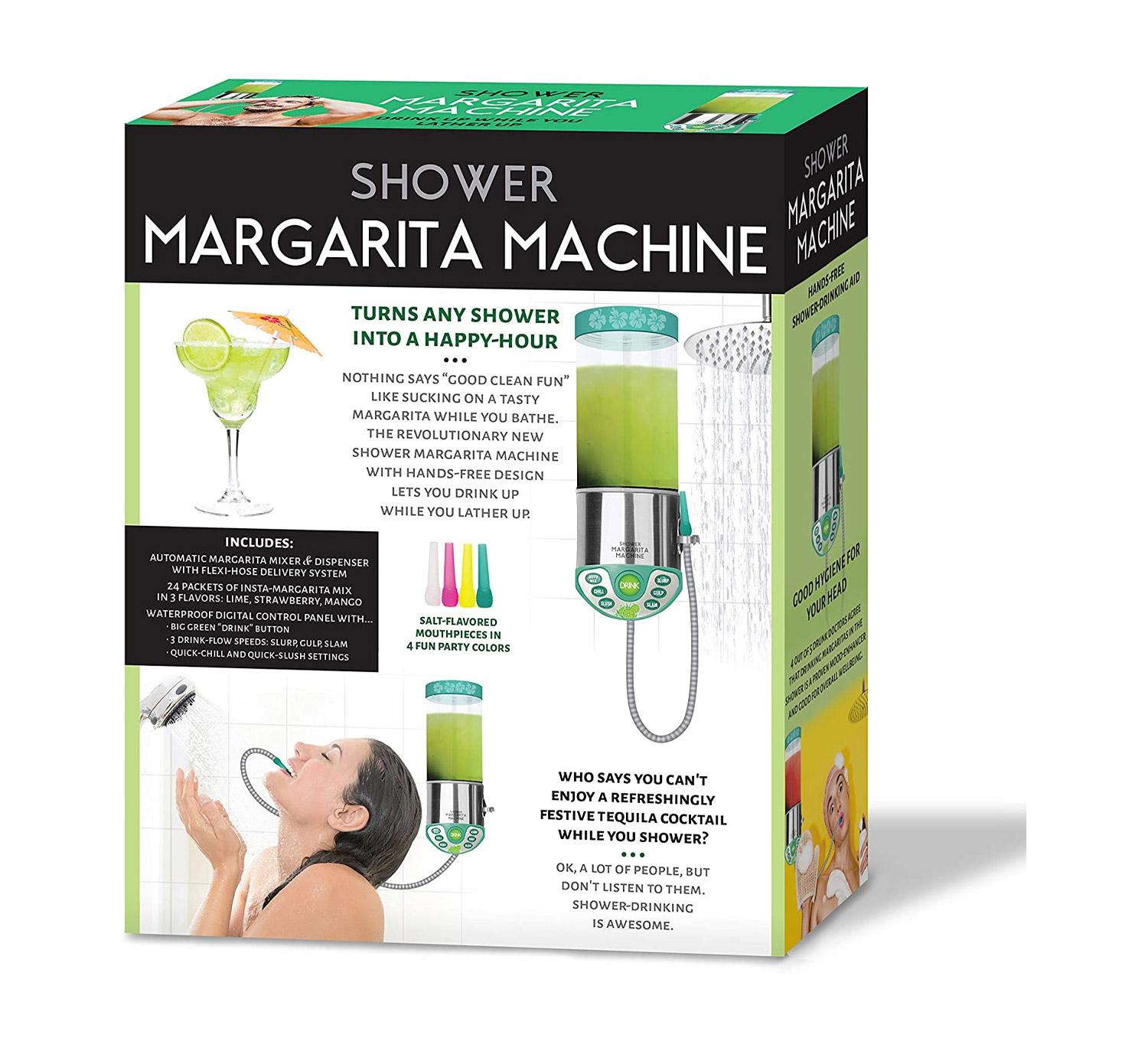 GET THIS ONE HERE
Cargo Socks Are Now A Thing, So You Can Hold Your Phone, Snacks, Or Cash Right in Your Sock Pocket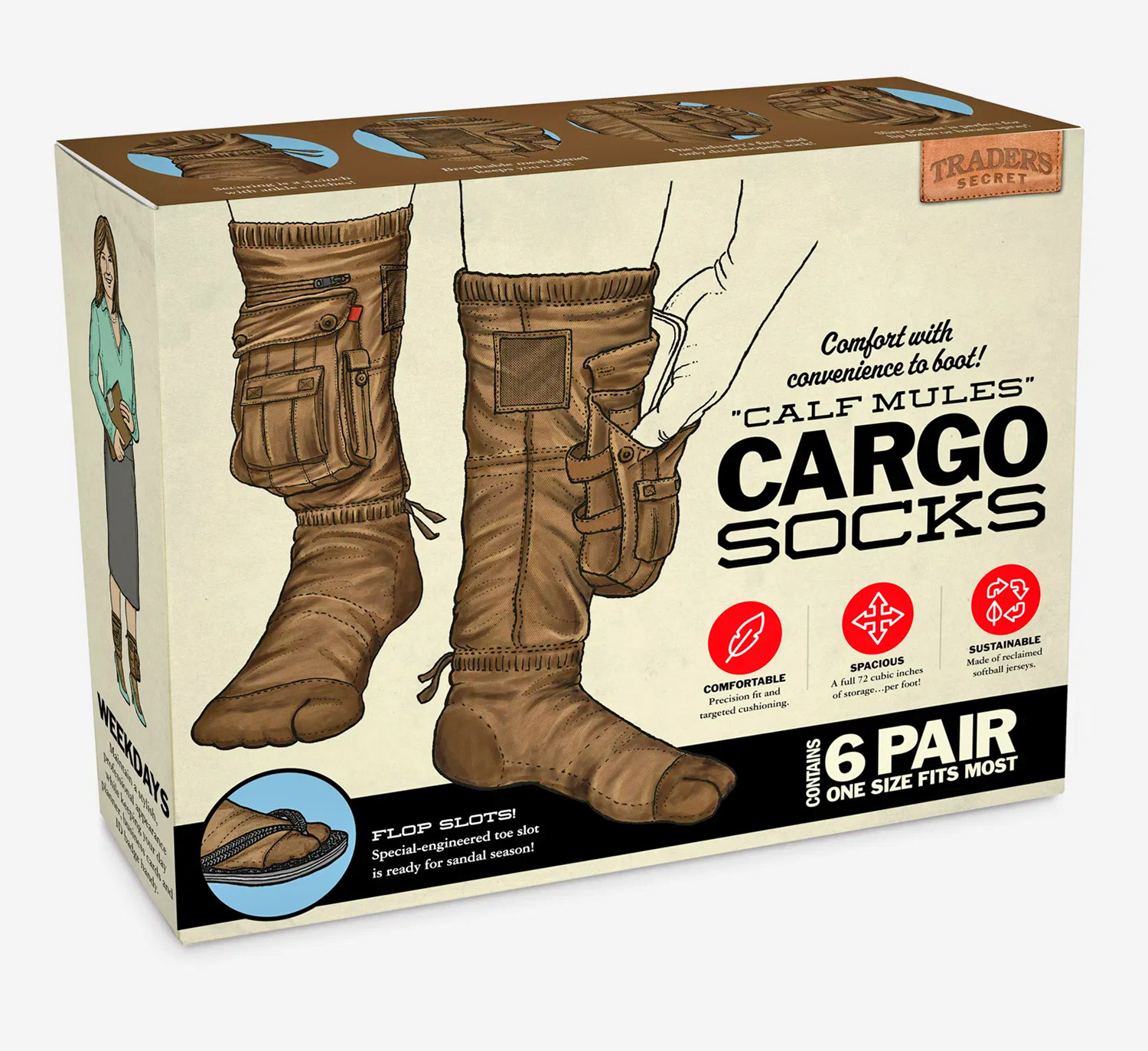 GET THIS ONE HERE
The Baby Shield Offers Less Mess and More Love When Handling Your Baby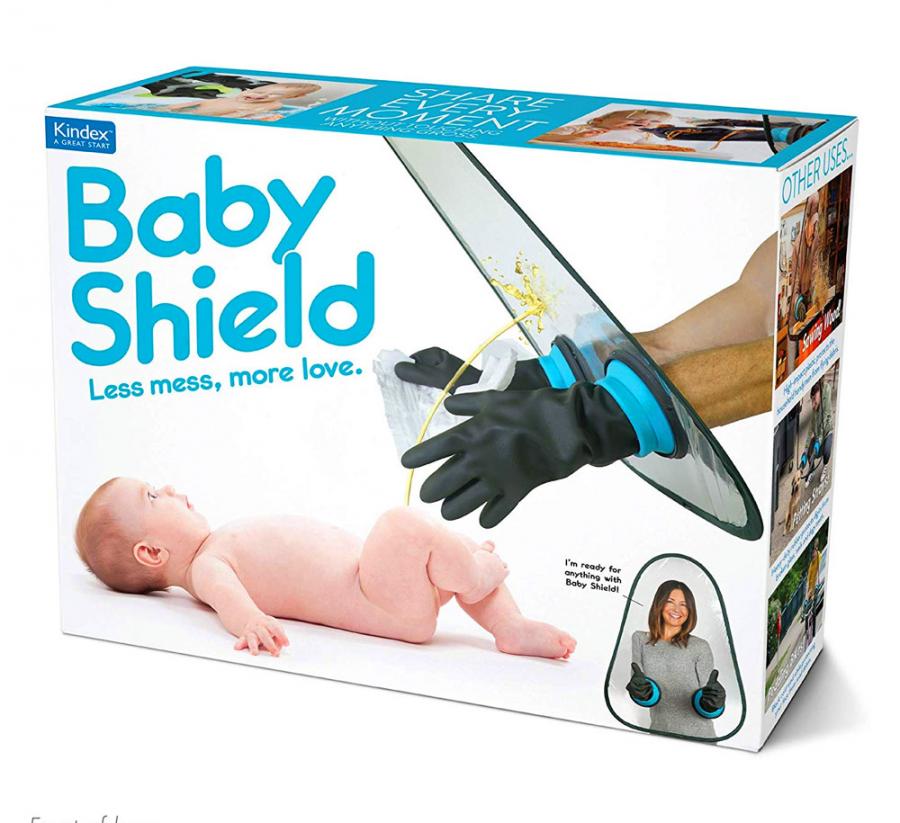 GET THIS ONE HERE