Cargo Socks Are Now A Thing, So You Can Hold Your Phone, Snacks, Or Cash Right in Your Sock Pocket
By Ryan on 08/10/2021 7:12 PM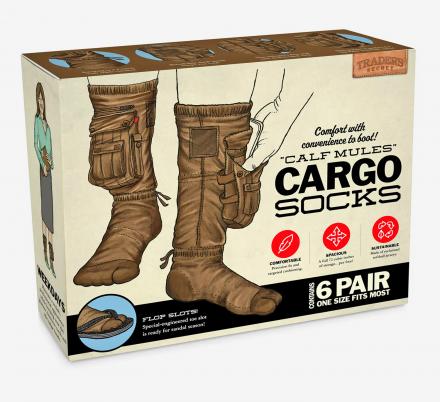 Did we get you again? Yet again, you've probably fallen for the prank box fallacy! You do recall the DIY vasectomy kit, the birthie stick, the baby shield, and the others right? You've probably clicked in to this article angry at the world at we got here in a society that allows cargo socks to exist... Well, worry no more, because it's a prank gift box by Pranko. It works by sticking your real gifts inside the prank box, and sitting back in amusement as they open their gift to reveal the absurd gift of Cargo Socks.
Even though the Cargo Socks is just a prank gift box, that's not to say I wouldn't wear them... I mean just look at all the features they have! Features include a full 72 cubic inches of storage space right on your feet, a secure enclosure to keep your essentials safe, a freezer-grade gasket to keep your snacks warm or cold for hours, and even flip-flop sandal slots at the end of the socks so you can wear the pocket socks while wearing your favorite thong sandals.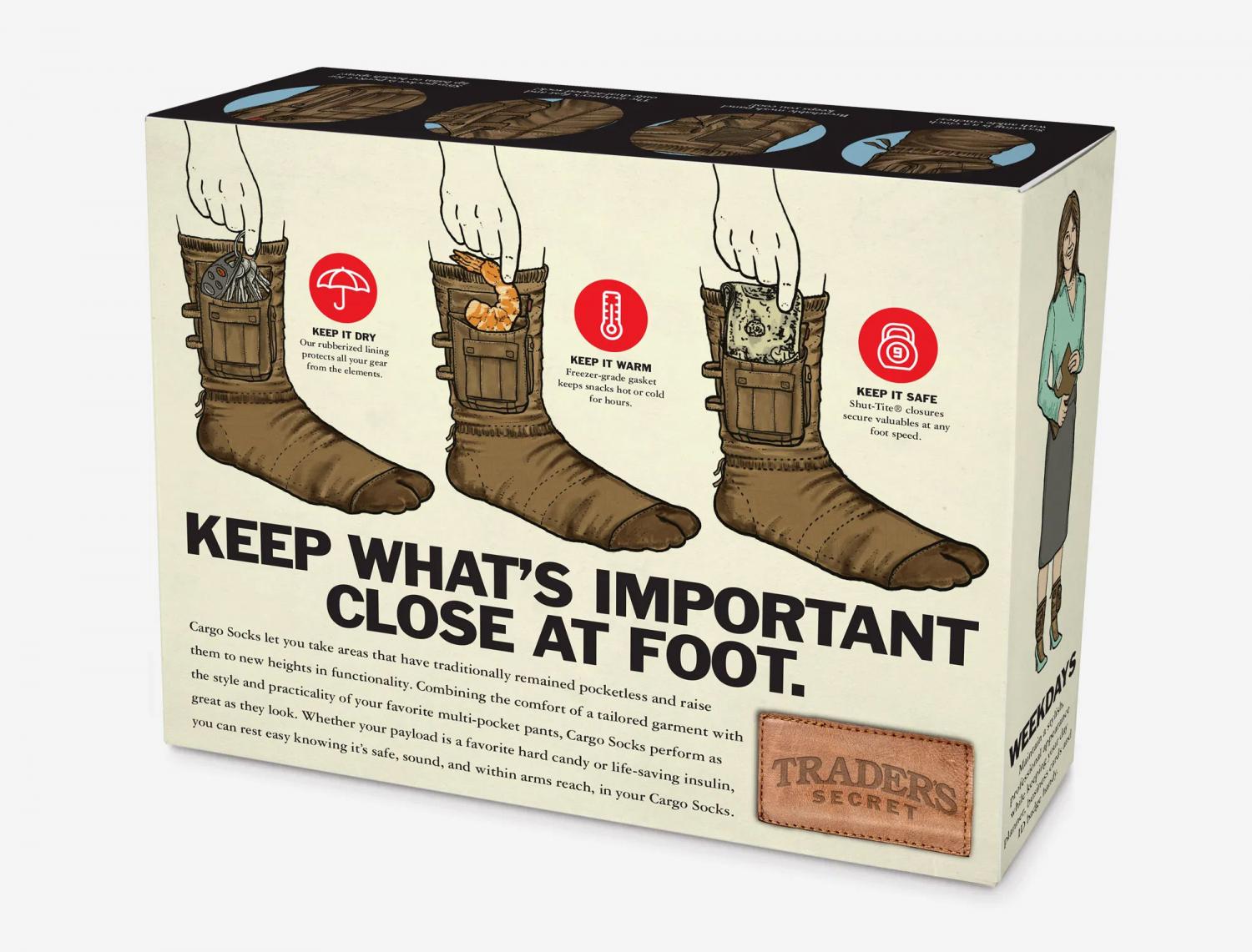 Made from sustainable reclaimed softball jerseys, the cargo socks have a super comfortable precision fit and targeted cushioning for the ultimate experience while holding your essentials right on your feet. Also known as calf mules, the cargo socks go perfect with your existing cargo shorts, so you'll have an endless amount of storage space for your smokes, beef jerky, your vape, and your visor hat.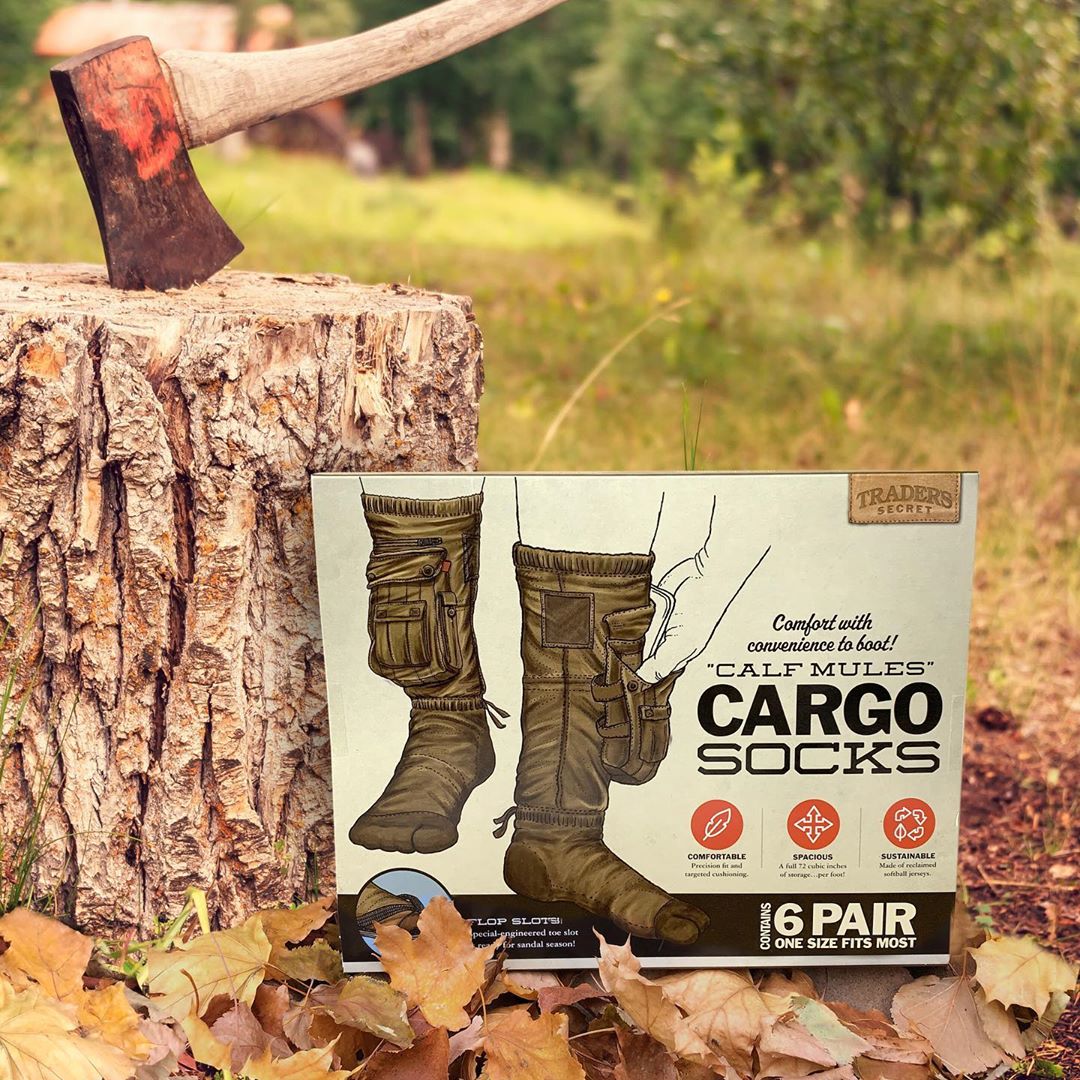 Cargo Socks let you take areas that have traditionally remained pocket-less and raise them to new heights in functionality. Combining the comfort of tailored garment with the style and practicality of your favorite multi-pocket pants, Cargo Socks perform as great as they look. Whether your payload is a favorite hard candy or life saving insulin, you can rest easy knowing it's safe, sound, and within arms reach, in your Cargo Socks.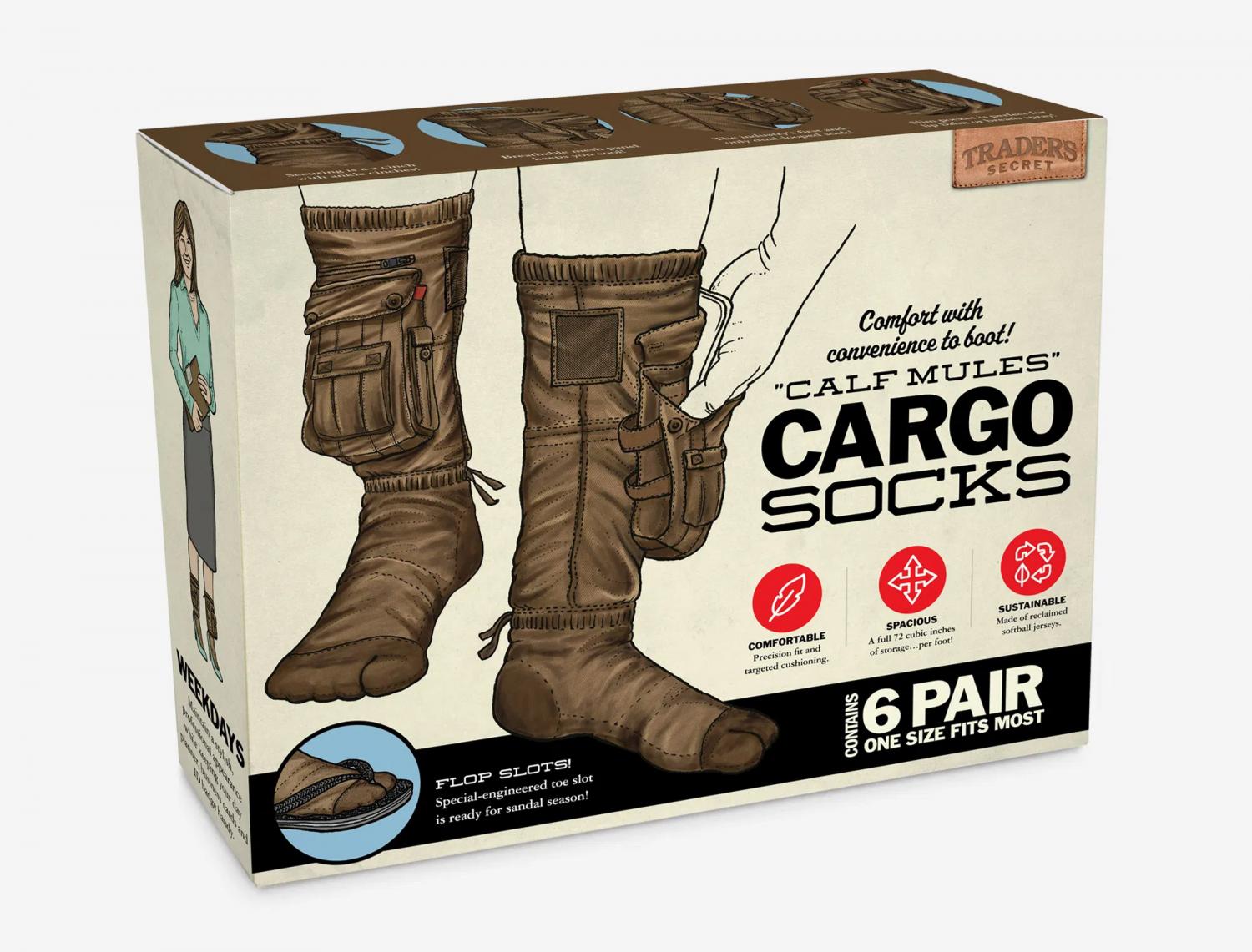 The Cargo Socks come in a pack of 6 pairs, are a perfect gift idea for that rugged outdoorsman you may know, and it may be a fake prank box, but we can only hope that one day these beautiful cargo socks with tons of storage for keeping your smart phone, keys, snacks, cash, cards, and more, come to fruition one day and sold in a Walgreens near you.