This DIY Vasectomy Kit Includes Everything You Need For an At-Home Surgery
By Ryan on 06/13/2022 1:42 PM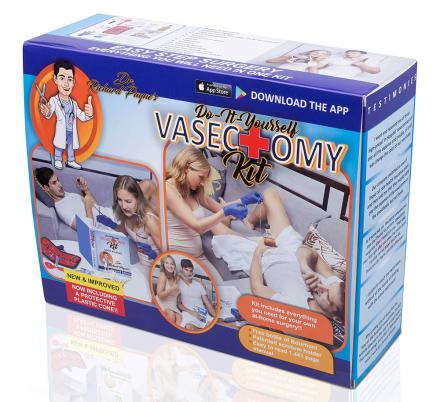 Ok, if you haven't figured out from the 2 seconds it took you to click onto this page, yes it's a prank box. I won't string you along for 6 paragraphs only to drop a sentence at the end mentioning that this is in fact a joke. This company makes a slew of hilarious prank gift boxes that let you drop your real present inside, while making your giftee think they got something absolutely ridiculous. There newest prank box is a DIY vasectomy kit to do your own at-home surgery.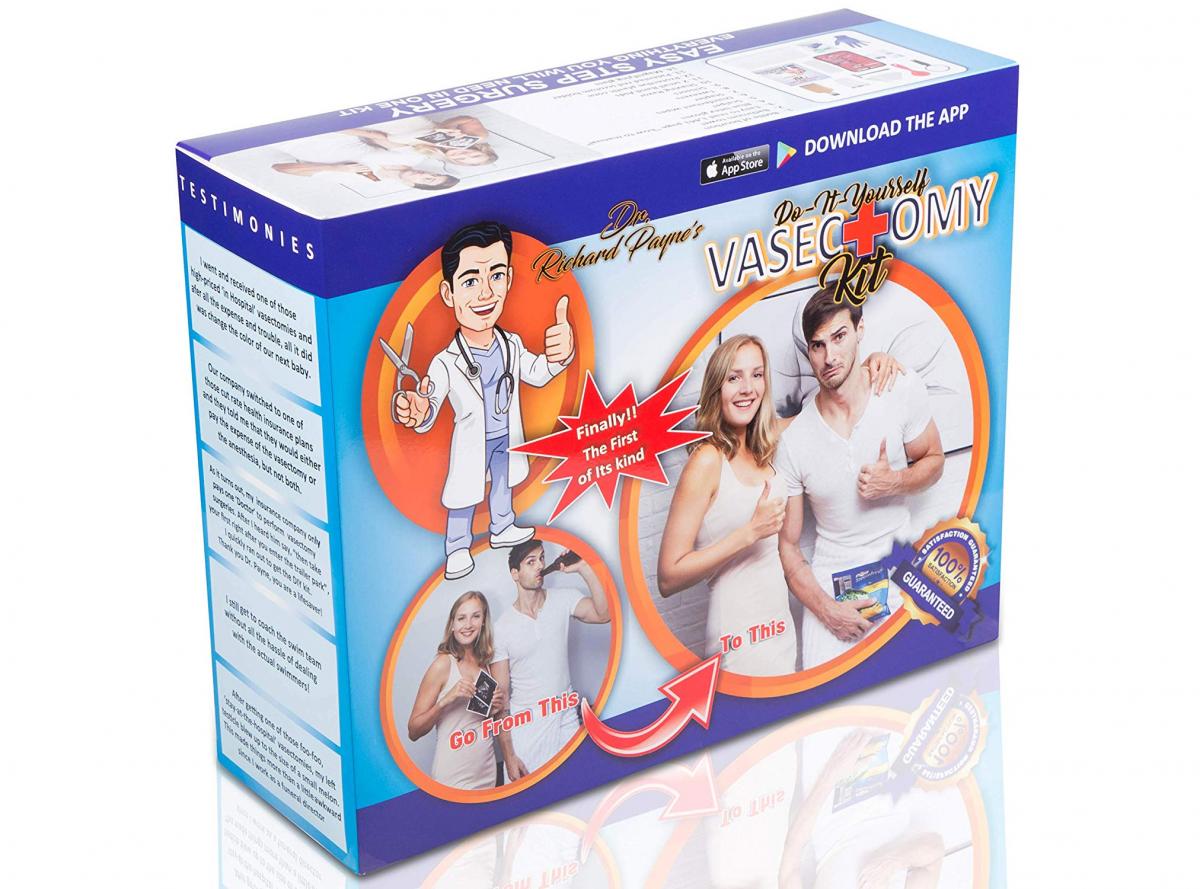 Made by Richard Payne (Dick Payne), the DIY vasectomy kit includes everything you need to get your at-home surgery done with you and your wife, friend, or floozy. According to the box, the kit includes a free bottle of bourbon to act as morphine pain relief, a patented scrotum holder, along with an easy to read 1,441 page manual on how to perform the vasectomy surgery.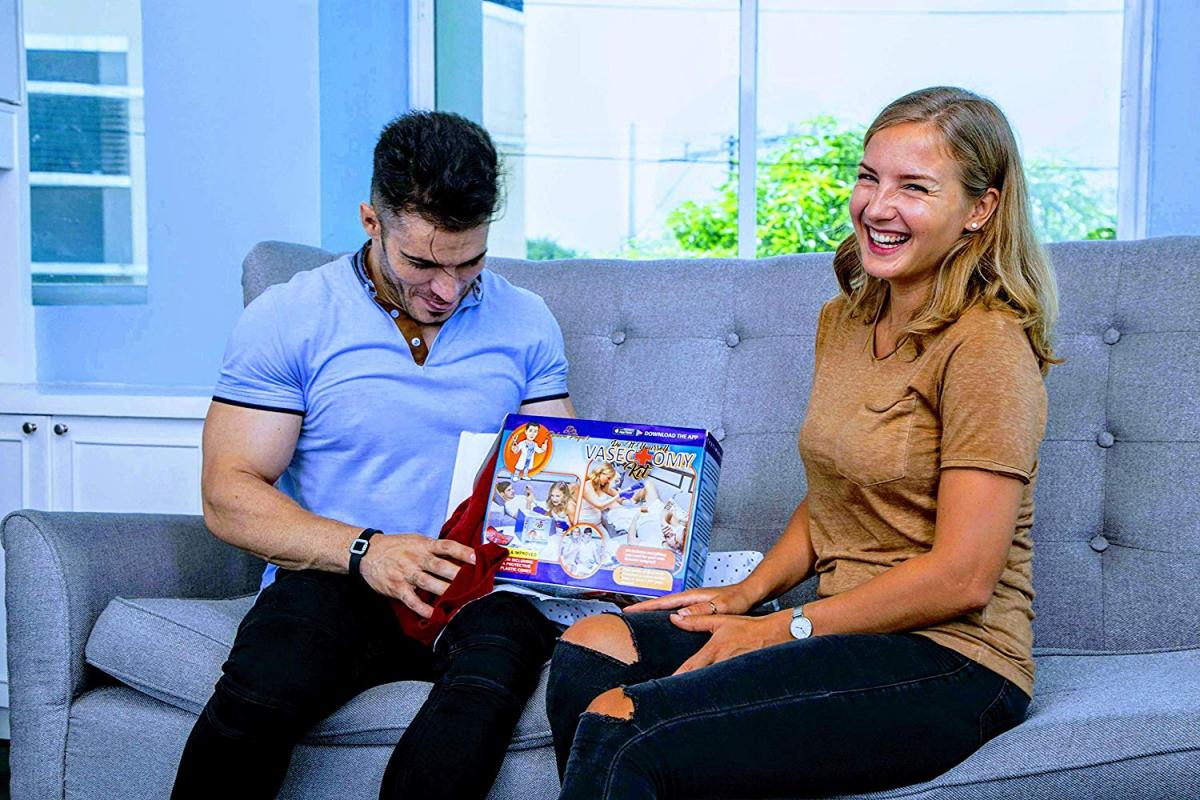 The new and improved DIY vasectomy kit also includes a protective plastic cone that you can wrap around your husbands head after the at-home surgery to protect the open wounds.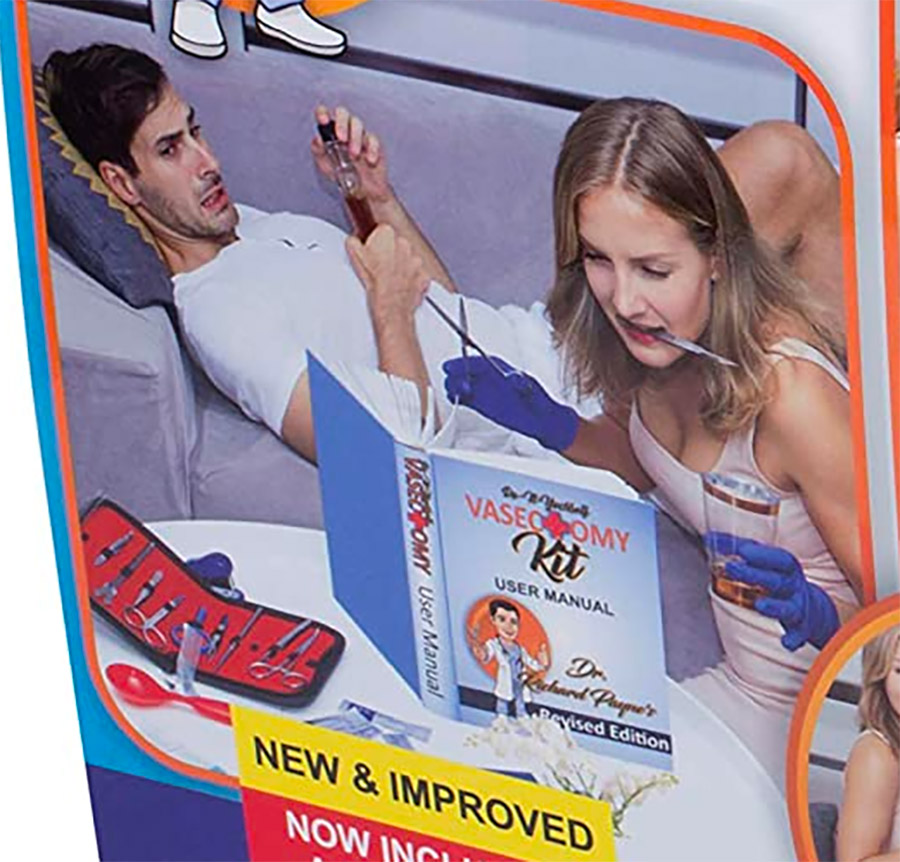 The images on the side of the prank gift box are truly hilarious, and will surely garner the perfect reaction from anyone opening it!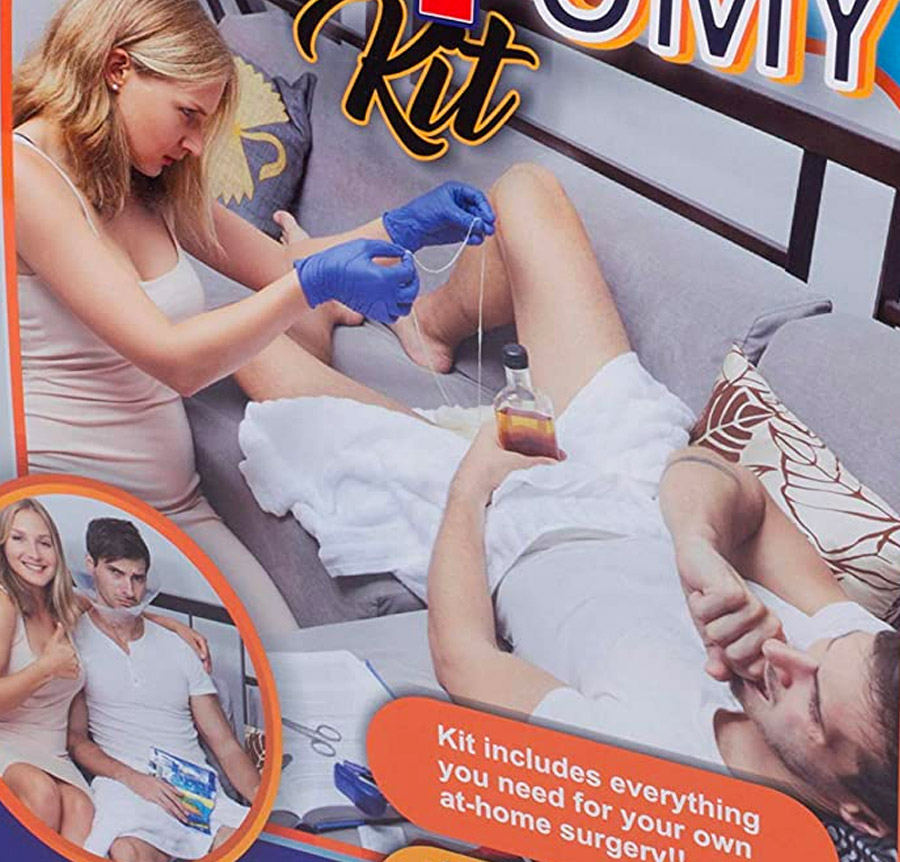 The prank at-home vasectomy kit box comes to you flat, so you'll just need to fold the sides to form it into a box!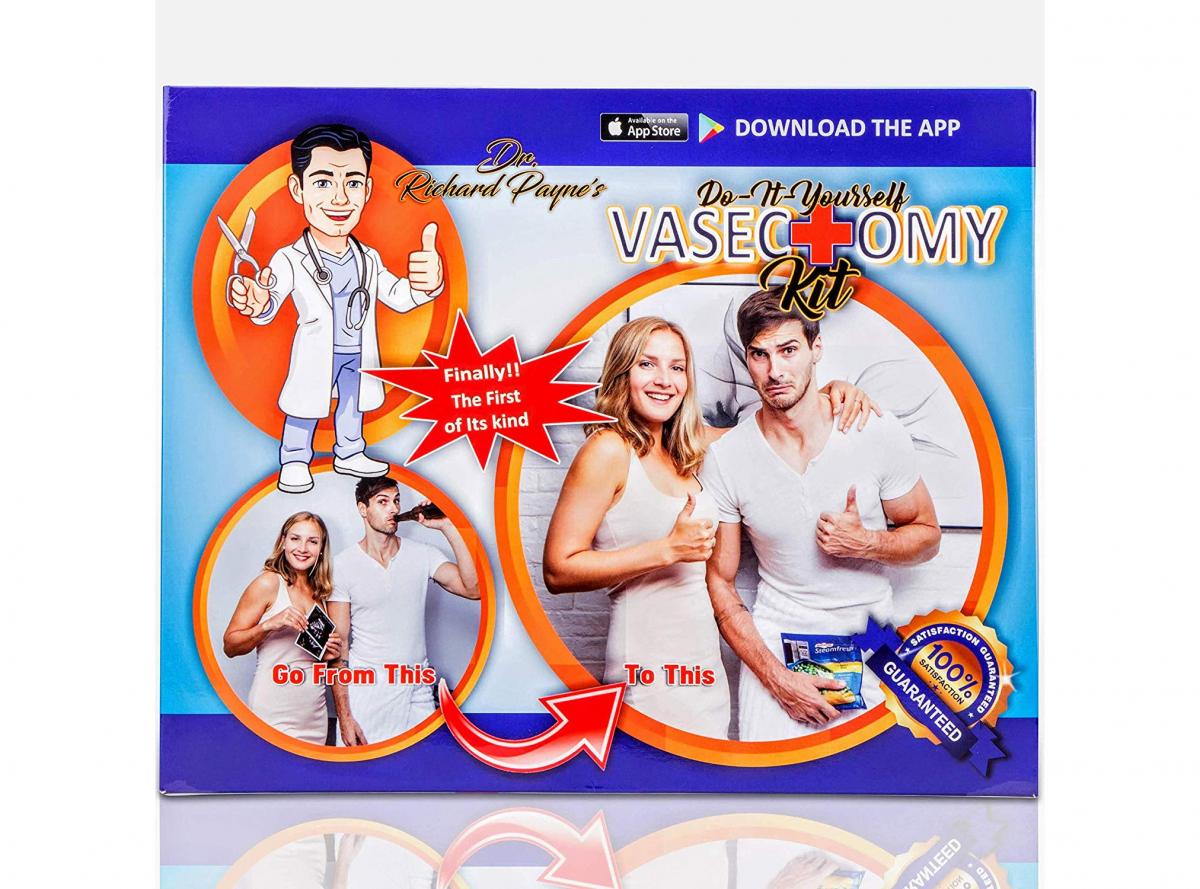 Some of the hilarious testimonies located on the side of the box include:
I went and received one of those high-priced "hospital" vasectomies and after all the expense and trouble, all it did was change the color of our next baby.
Our company switched to one of those cut rate health insurance and they told me they would either pay the expense of the vasectomy or the anesthesia, but not both.
As it turns out, my insurance company only pays one "doctor" to perform the vasectomy surgeries. After I heard him say "then take your first right after you enter the trailer park", I quickly ran out to get the DIY kit. Thank you Dr. Payne, you are a life saver!
I still get to coach the swim team without all the hassle of dealing with actual swimmers!
After getting one of those foo-foo, "stay at the hospital" vasectomies, my left testicle blew up to the size of a small melon. This made things more than a little awkward since I work as a funeral director.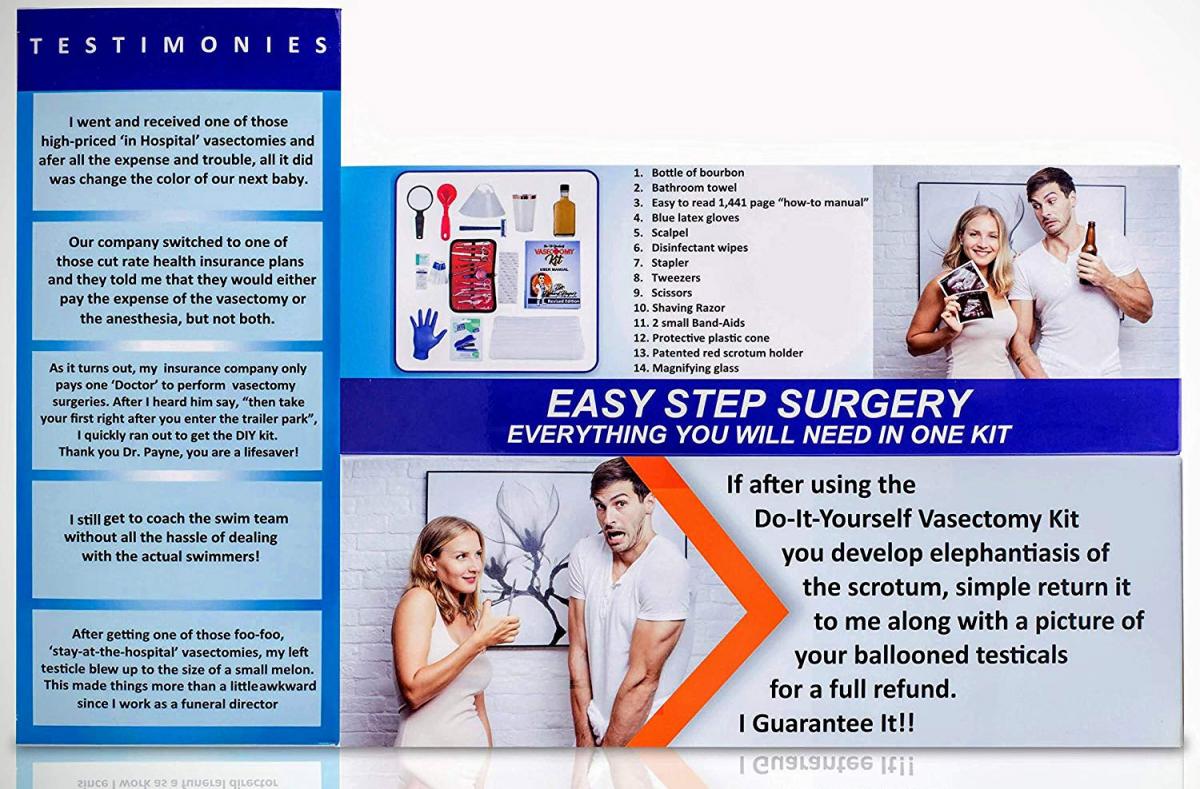 A perfect prank gift idea for any guy in your life who's around the age of having kids, or for someone who's already had plenty of kids and needs to take a little break!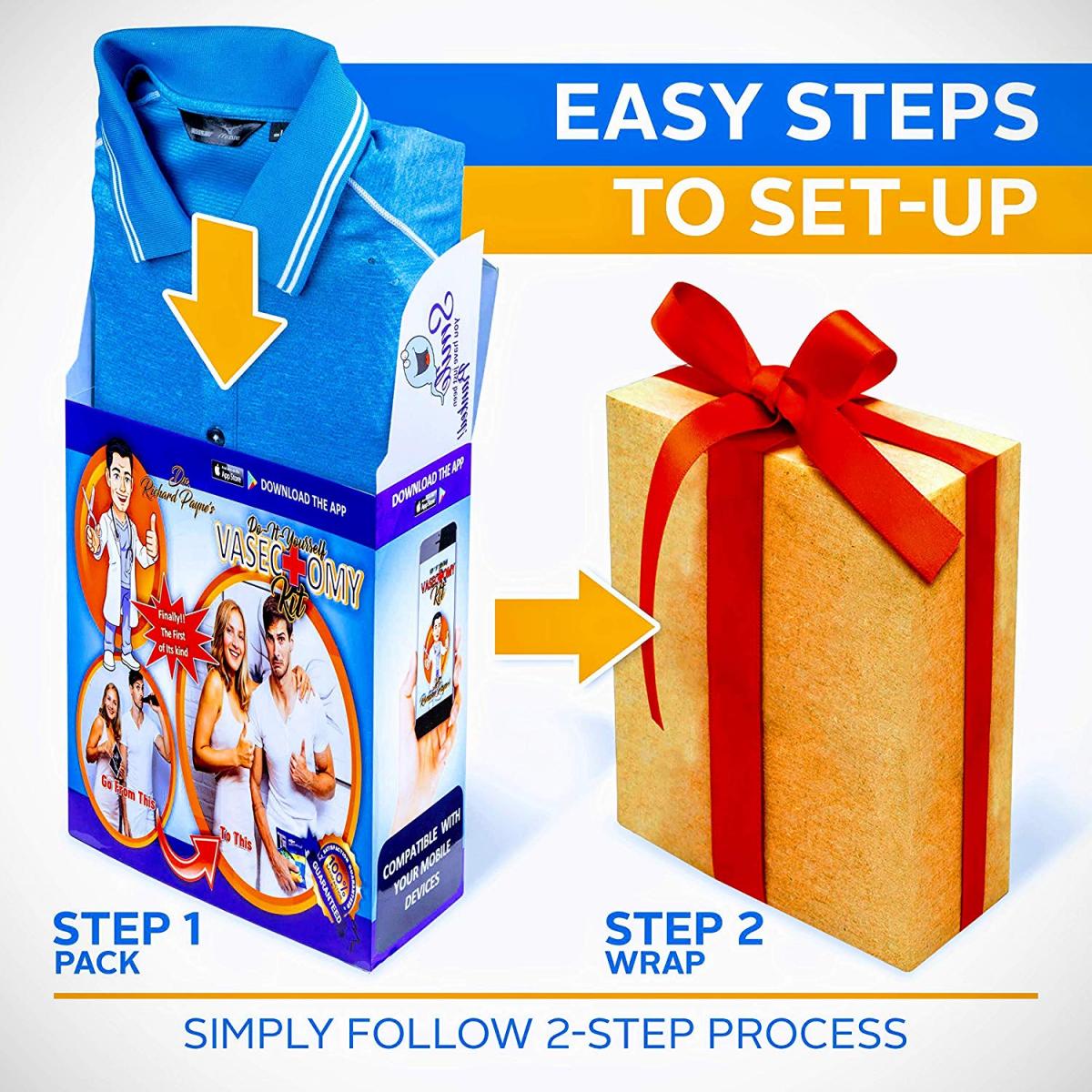 Just slip your real gift inside the prank DIY vasectomy box and watch in hilarity as they unwrap it!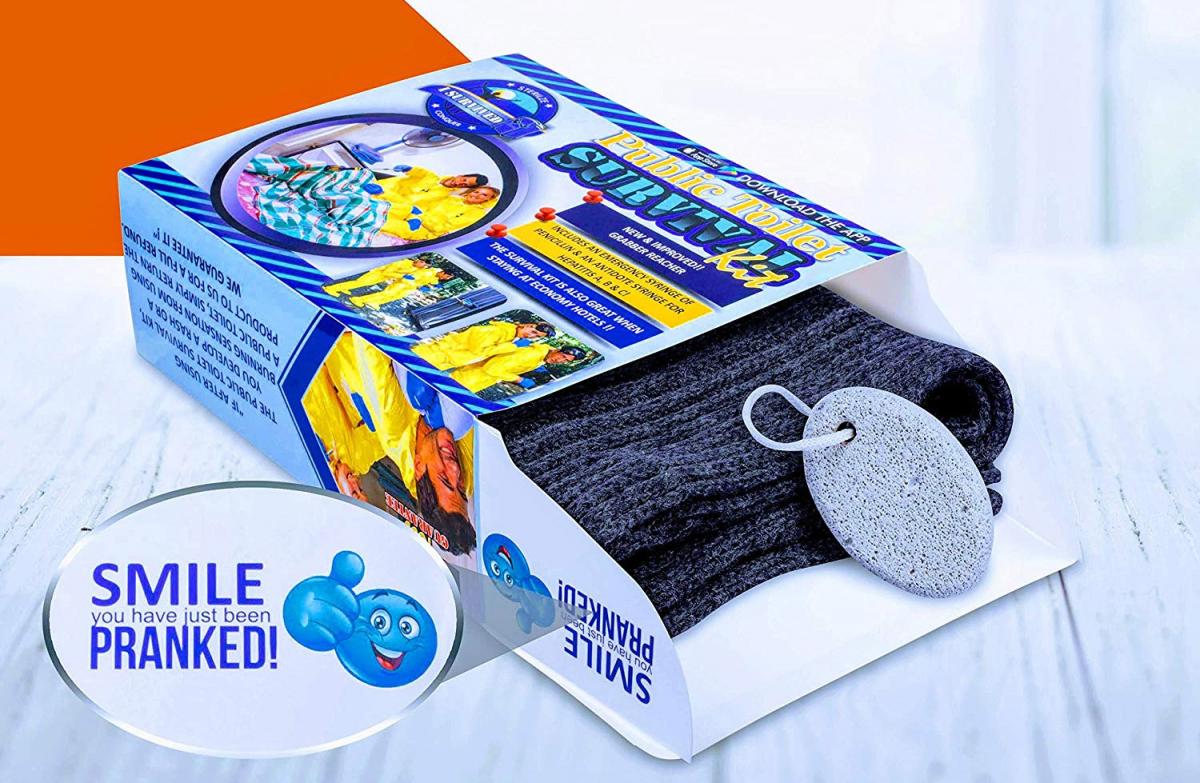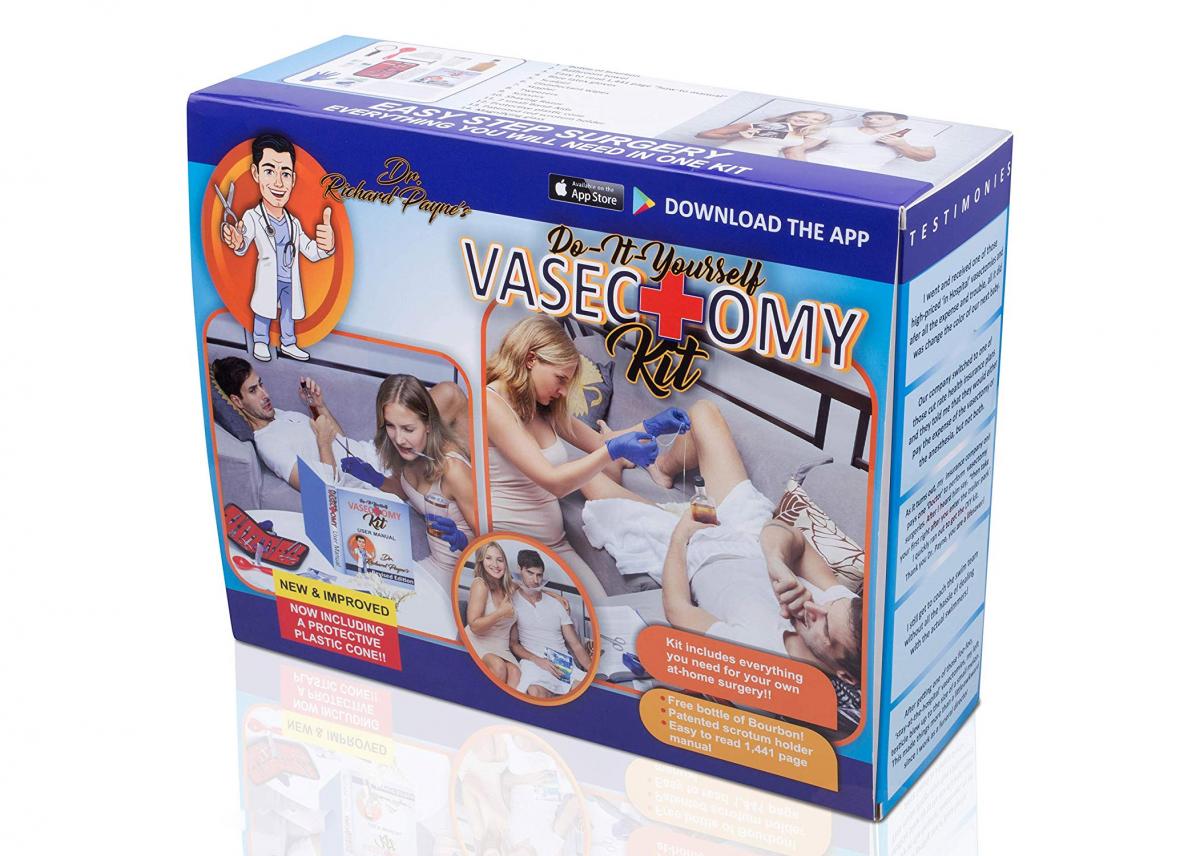 You can snag the at-home vasectomy kit prank box from Amazon for around $8.50!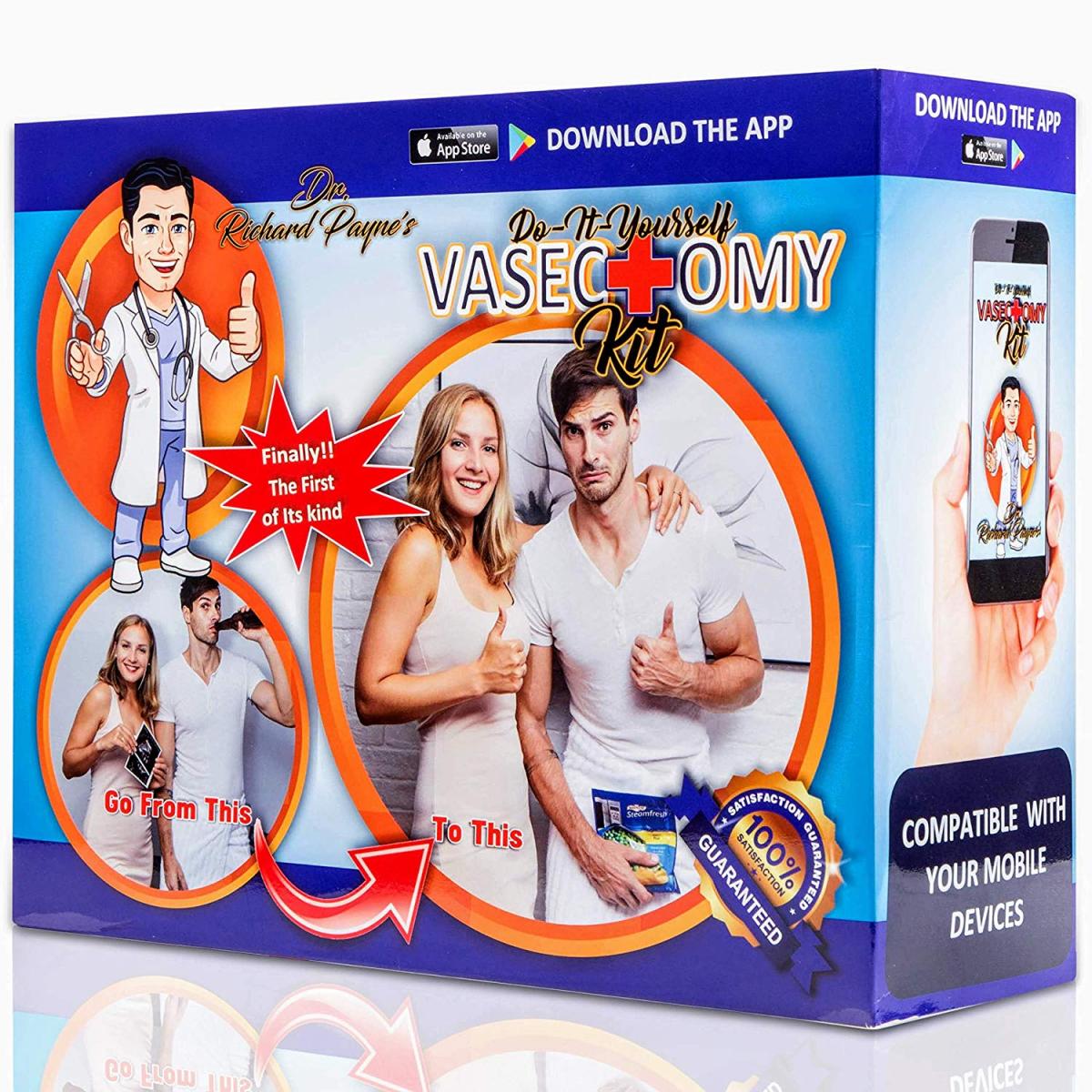 At 11.5 inches wide x 9.25 inches long, the DIY vasectomy prank box is the perfect size for slipping in various sized gifts such as sweaters, shirts, books, and more!