These Magic Floating Flowers Catch All Of The Dog and Cat Hair When You Do a Load Of Laundry!
By Ryan on 11/28/2021 5:29 PM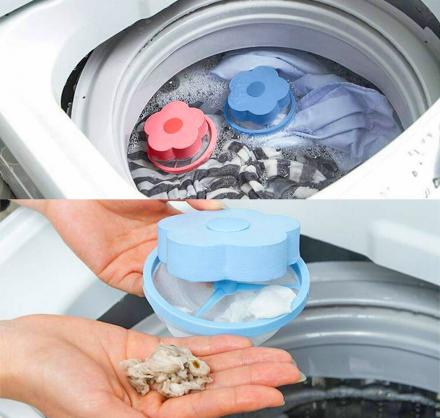 If you're like me, every-time you wash your clothes or bed sheets, the edge of your washing machine is lined with wet dog fur that you have to scrape off each time. Well, now there's a unique magical flower shaped lint and hair catcher that you can drop into your washing machine with each load, and it'll catch everything in a screen. It'll keep your clothes and washer hair free, and make you life about 10x easier!

How it works is, the foam flower part of the device floats on top of the water, while a screen below it catches everything that comes through it, including lint, dog/cat hair, and any other crap that you might have forgotten in your pants pockets. Not only that, but it'll also prevent your washing machine tubes from clogging up with wet lint and dog hair.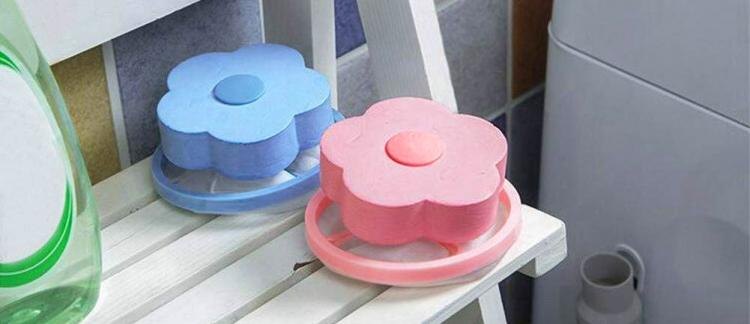 The magic flower pet hair catching lint traps come in pack of 6, 8, or 10, come in an arrangement of blue or pink colors of your choosing, and they can even be used in multiples to catch even more dog hair, cat hair, and lint.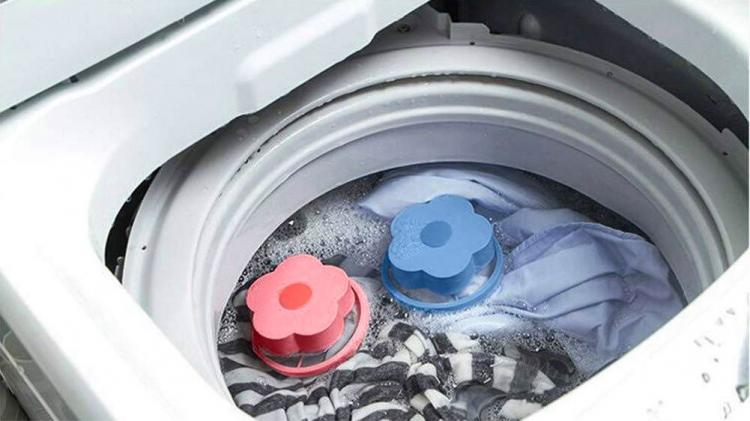 The magic flower washing machine lint catcher is best used with top-loading or small portable washers, can easily be popped open to clean out the lint or dog hair, it's made from polypropylene and polyester, does not damage your clothing when used, and measures 5.9 inches long x 3.1 inches in diameter.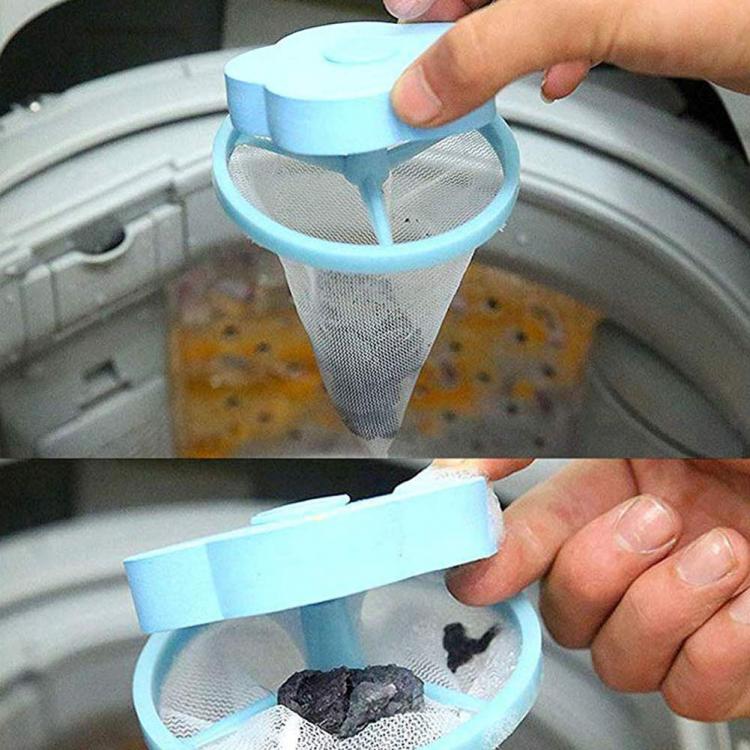 Check out the magic flower pet hair catching washing machine lint trap in action via the video below.