This Adorable Slice Of Bread/Toast Cat Cone Is Perfect For Post Surgery Recovery
By Ryan on 10/07/2022 10:29 AM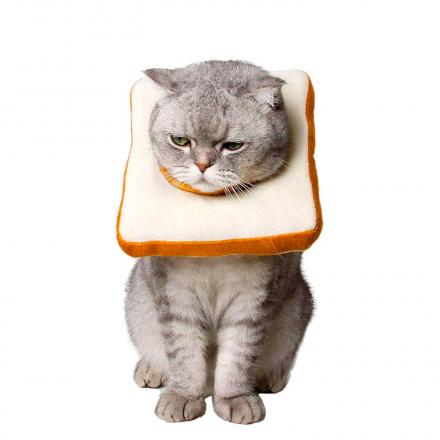 Many cats and dogs could feel stuffed and suffocated with the typical surgical cone in their heads. And we don't want them to endure such pains while recovering from their surgery. Luckily, we spotted the perfect and fun-looking cat and dog cone that you and your beloved pets might love!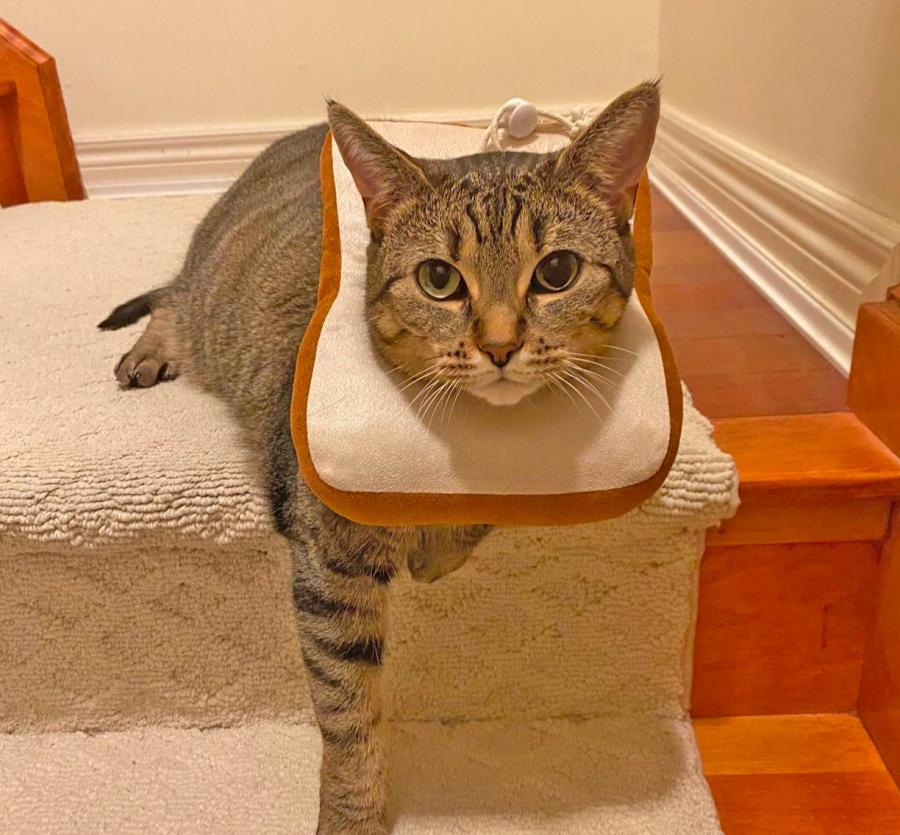 Bread toast on your pets' heads, what? Unlike other collars that make your pet's head extends to a painful angle, these adjustable cat and dog cones we discovered can save them from such discomfort right away!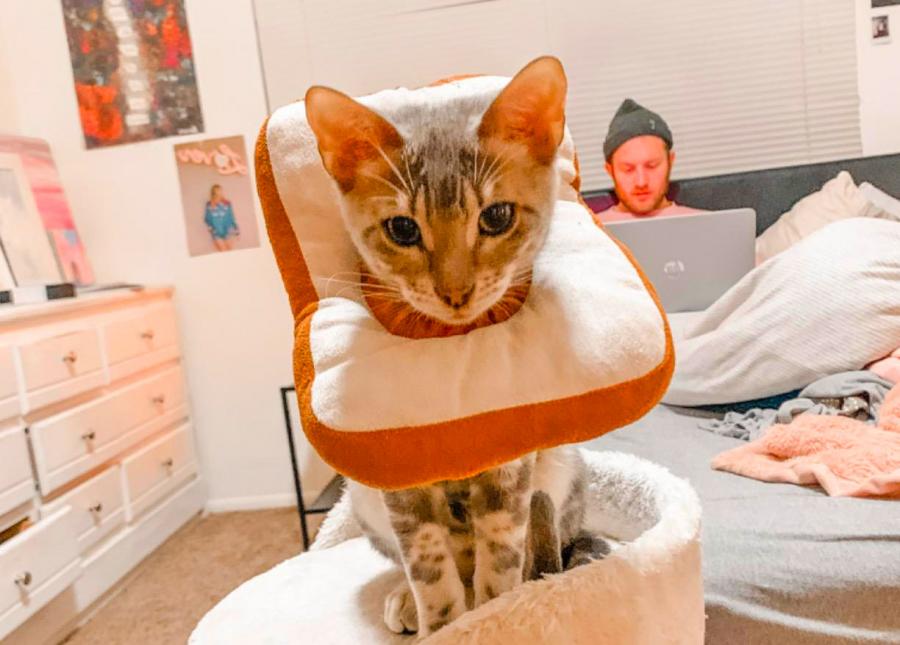 Because the toast cat cones are adjustable and feel amazingly comfortable, you will have no trouble fitting these collars to your adorable little critters.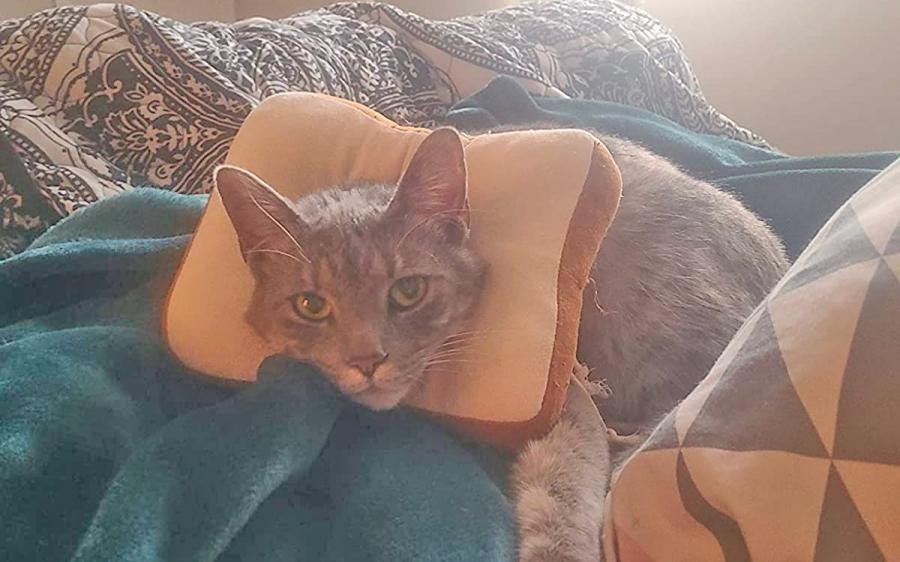 In general, the toast cat cones are suitable for cats and dogs whose neck diameters are no greater than 30 cm or 11.8 inches.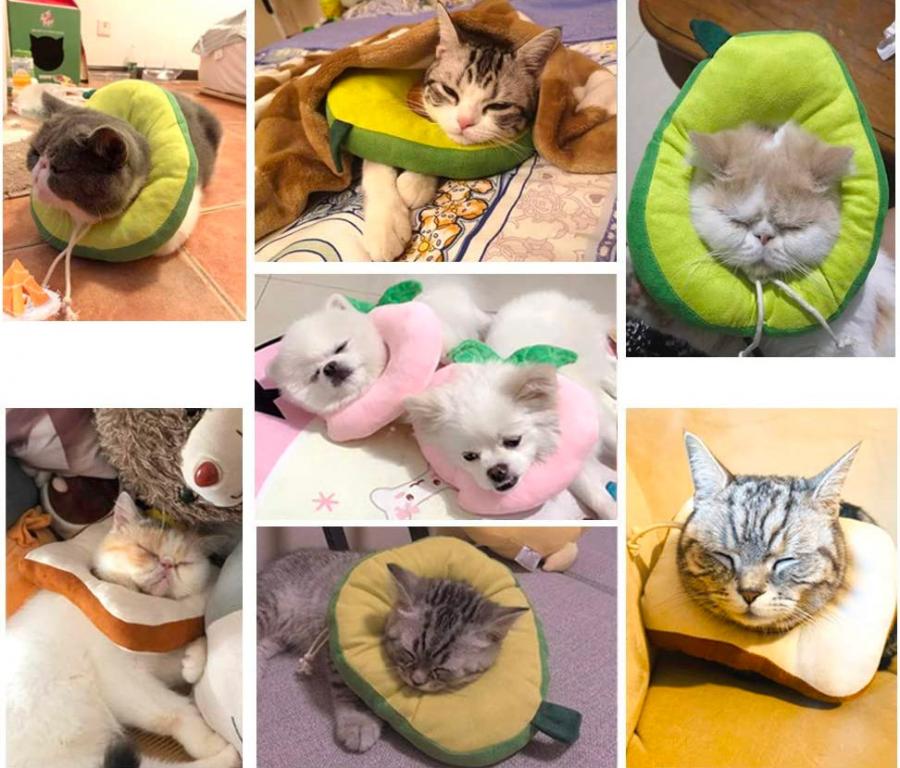 Furthermore, these adorable food shaped cat cones are lightweight, so that is one less thing to worry about. Their low weight can be attributed to the fact that they are filled only with cotton.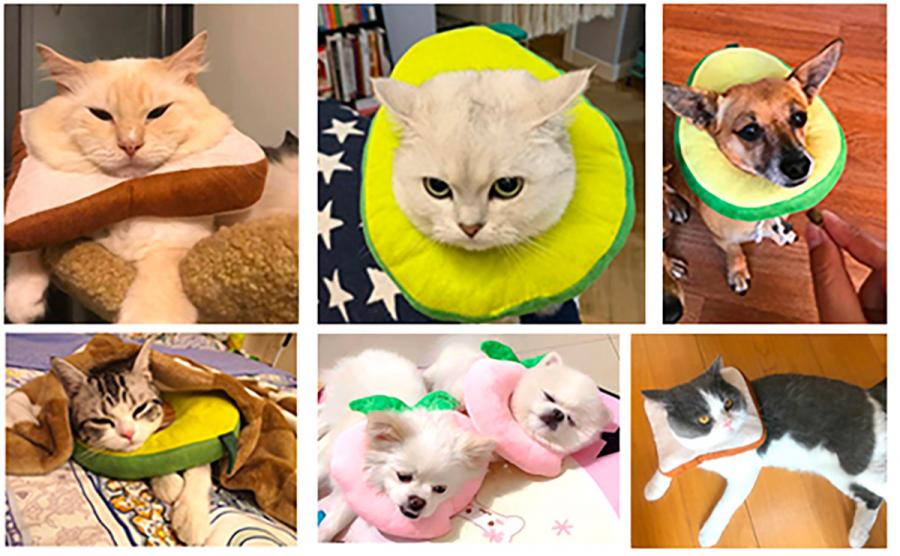 With these bread shaped cat cones, your pets can walk around freely while yet being protected from further harm, making them a preferable alternative to traditional surgical cones.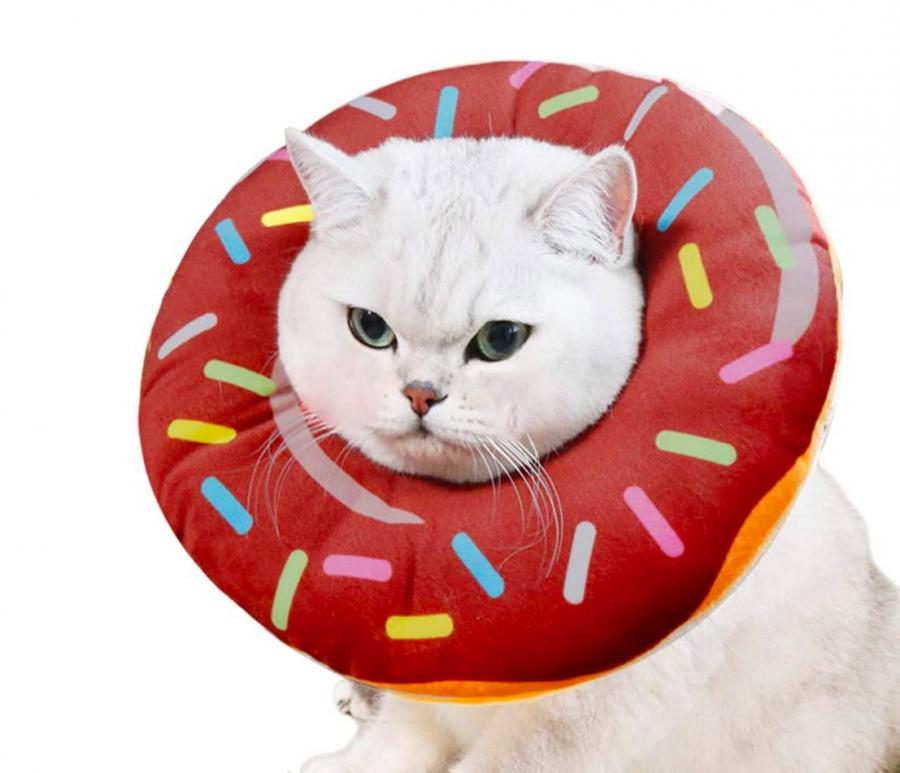 There are three kinds of shapes you can choose for your liking. They come in toast cat cone, avocado cat cone, and a donut cat cone, still perfect for cat and dog selfies!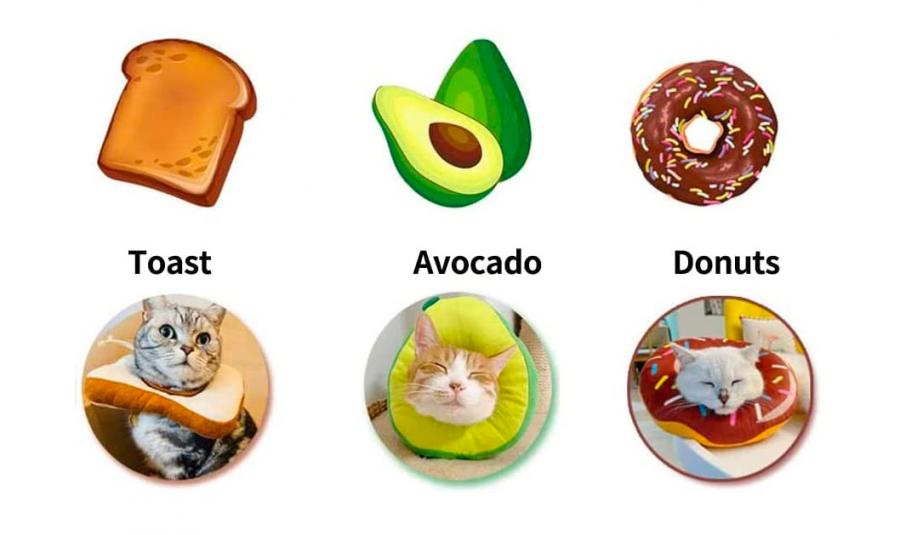 The Toast shaped cat cone comes in brown and beige colors with adjustable strings around their necks. This style will surely make you swoon with their adorable faces wrapped in a toast.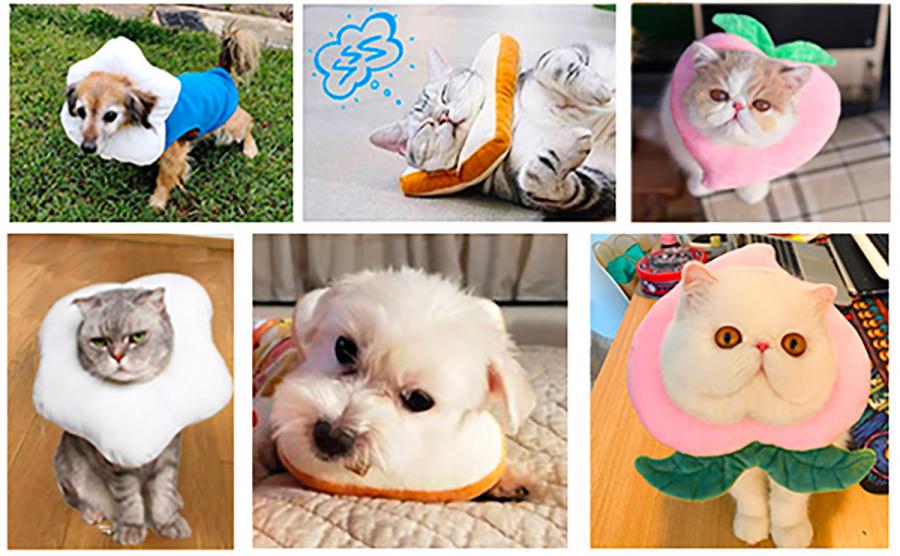 The toast style cat cone comes in 19 cm in height (7.48 inches) by 16 cm in width (6.5 inches). On the other hand, if the color green is one of your favorite hues and you are a fan of avocados, you will find that this particular style suits you quite nicely.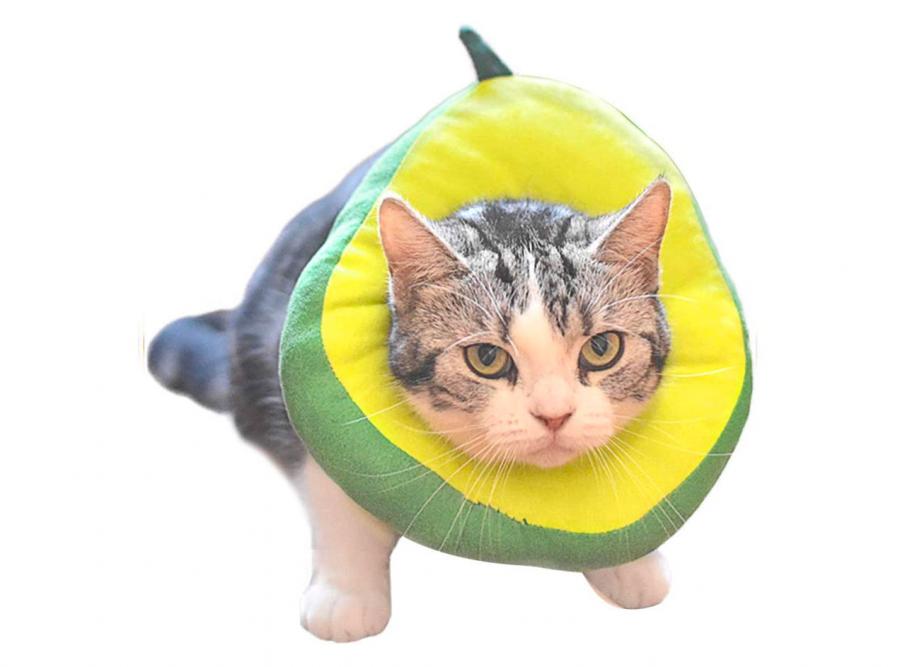 This particular style of cat cone is 21 cm tall (8.5 inches) by 16 cm wide (6.5 inches) and is colored in a complementary combination of green and yellow. Choosing the avocado cat cone can make your cat or dog feel snug and comfortable while looking super lovable.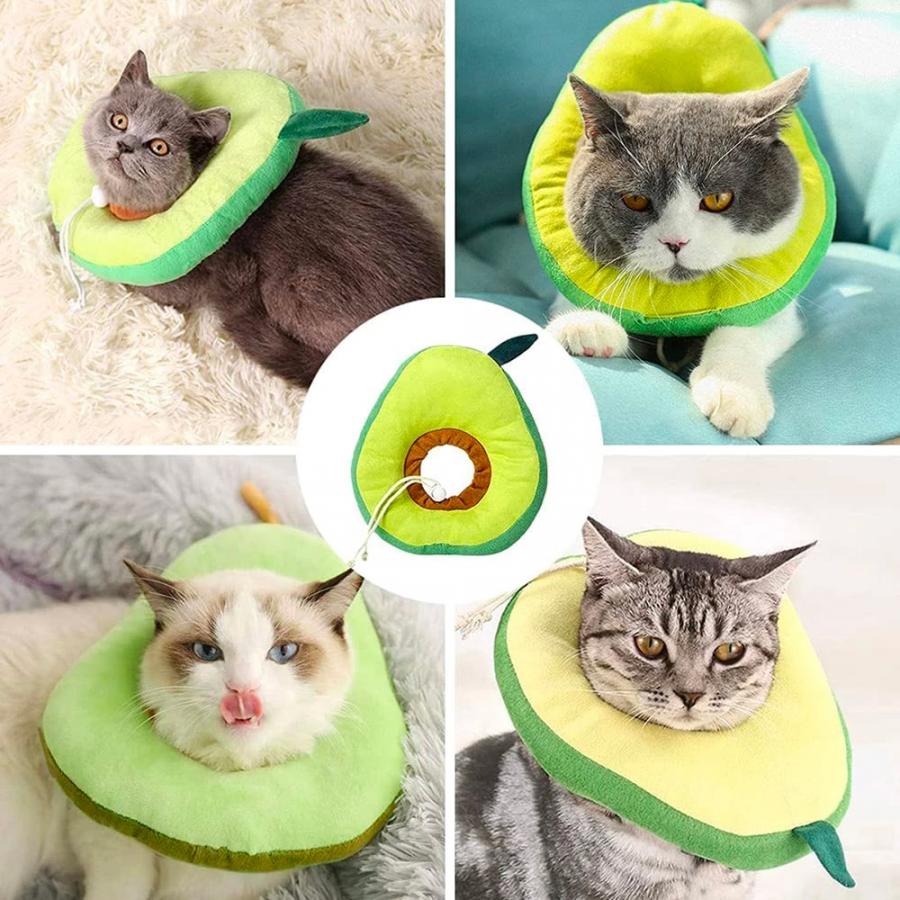 If you want a fluffier piece, you should check out the donut version. This donut shaped cat cone has a 25 cm (9.8 inches) width and 25 cm (9.8 inches) by height, and they are about 8 cm thick with an adjustable neck piece.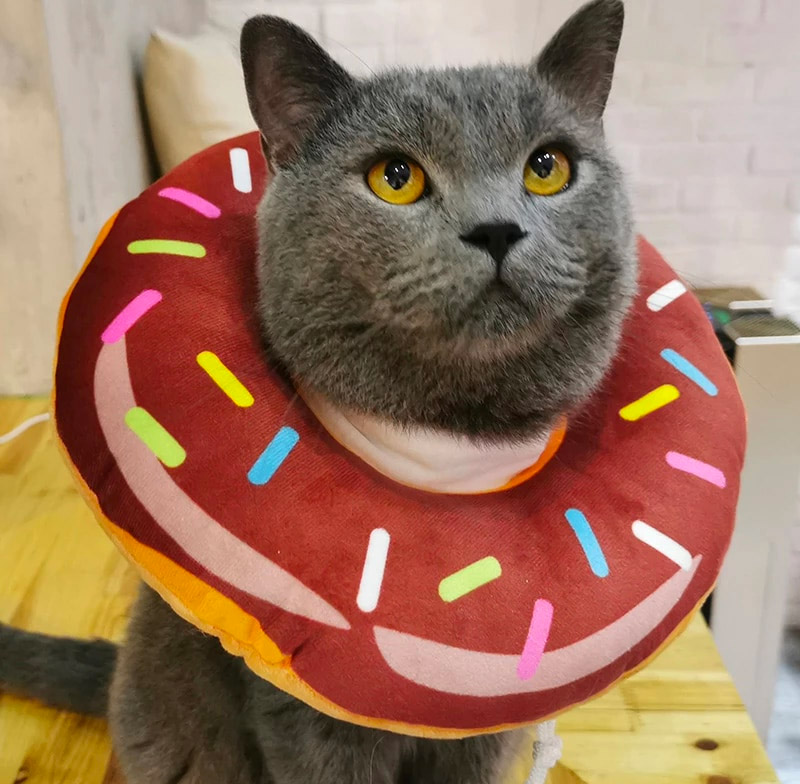 These comfy cat cones are adorable, and they can make cats and even dogs still enjoy themselves while being away from the pains of hurting themselves.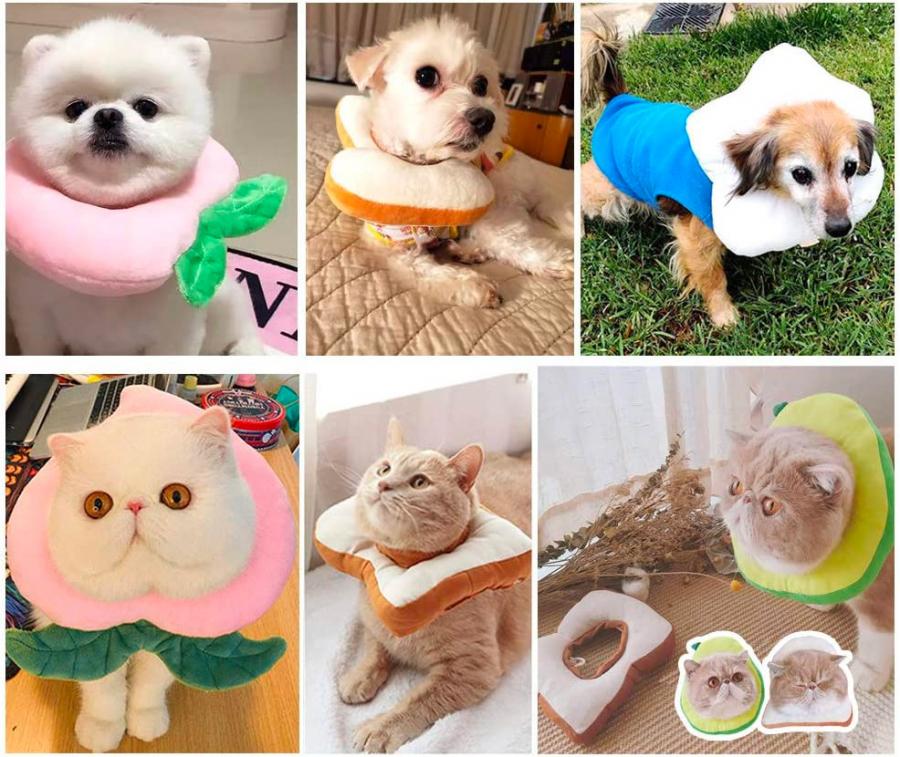 Aside from that, you don't have to worry about them suddenly getting out of the collar. The adjustable size of these Elizabeth collars is also perfect when you need to adjust them around your cats and dogs and emphasize their comfort.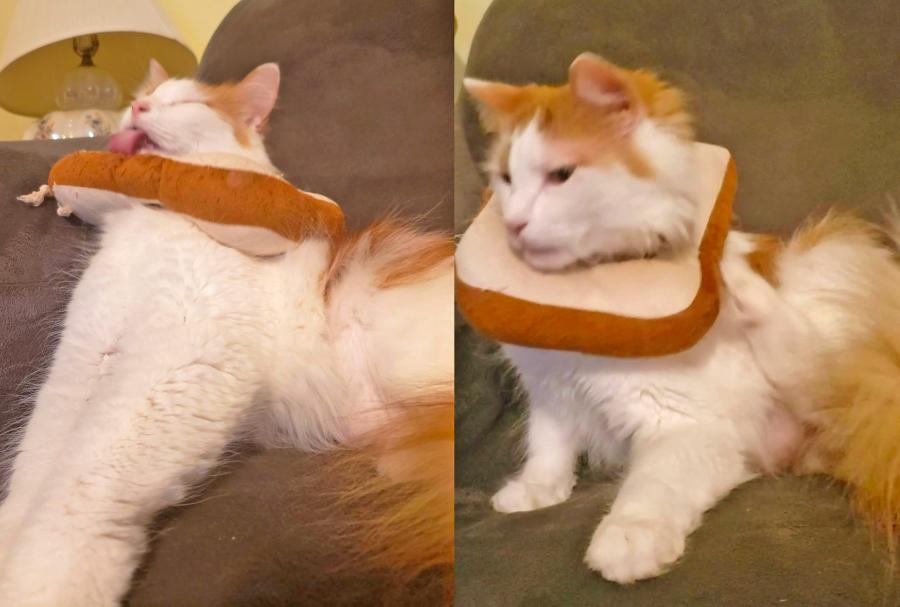 And if your cats have wounds in any part of their body, the chances of getting them to groom and scratch the area would be unlikely with this hilarious toast shaped cat cone.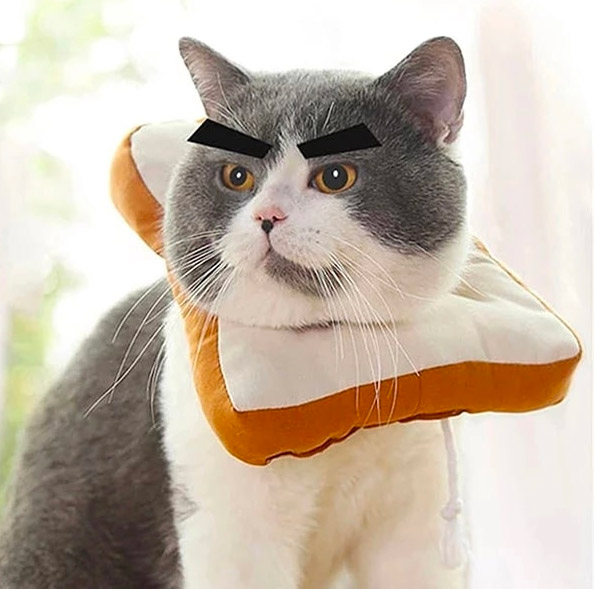 The pets can use this soft slice of bread cat cone as a pillow too. So whenever they feel tired and want to doze off on any surface, you don't have to worry about this collar irritating them.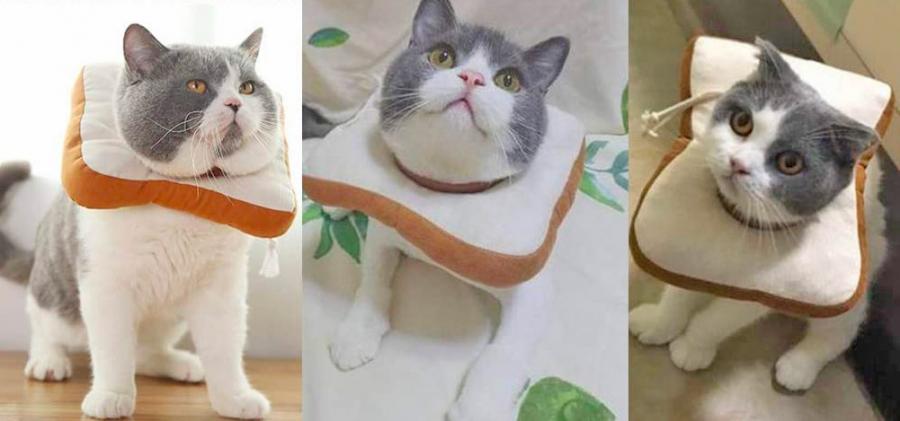 On top of that, they can also help you limit the cats and dogs from reaching unsafe spaces. Cats are curious by nature, and they will go through different measures to wander around. These collars will help prevent them from slipping through the balcony rails.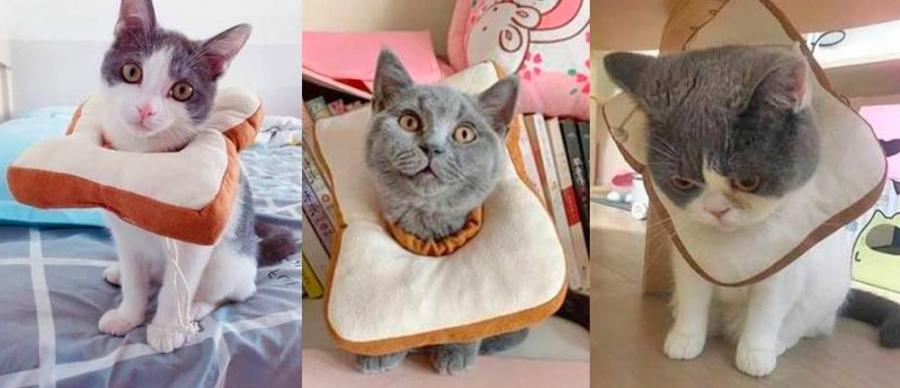 So, if you want to make your pets feel comfortable and get the cutest neck collars, you can get one of these cat and dog collars for only $14 - $15 on Amazon, depending on the style that caught your eye.