This Shower Margarita Machine Gets You Boozed Up In The Shower Hands-Free
By Ryan on 11/14/2021 7:35 PM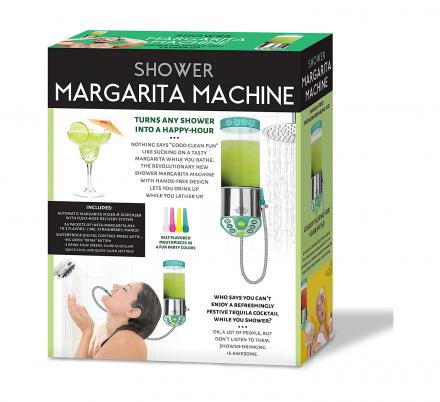 Well here we are again, another shopping season coming around, and another fake product box that we got you with! Yes, that's right, the shower margarita machine is unfortunately not a real product, but a prank gift box that allows you to hide your real gift inside. You may recall the cargo socks, the birthie stick, the baby shield, and other amazingly hilarious prank gift boxes that we've posted in the past, and now the shower margarita machine might be our new favorite.
The margarita machine for the shower allows you to have basically endless amounts of margarita while you bathe. It mounts right to your wall and has a tube that you stick into your mouth to suck down endless margaritas straight from the source. You're significant other will probably wonder why you've started taking upwards of 6 showers per day, and may also wonder why you're slurring your words by breakfast.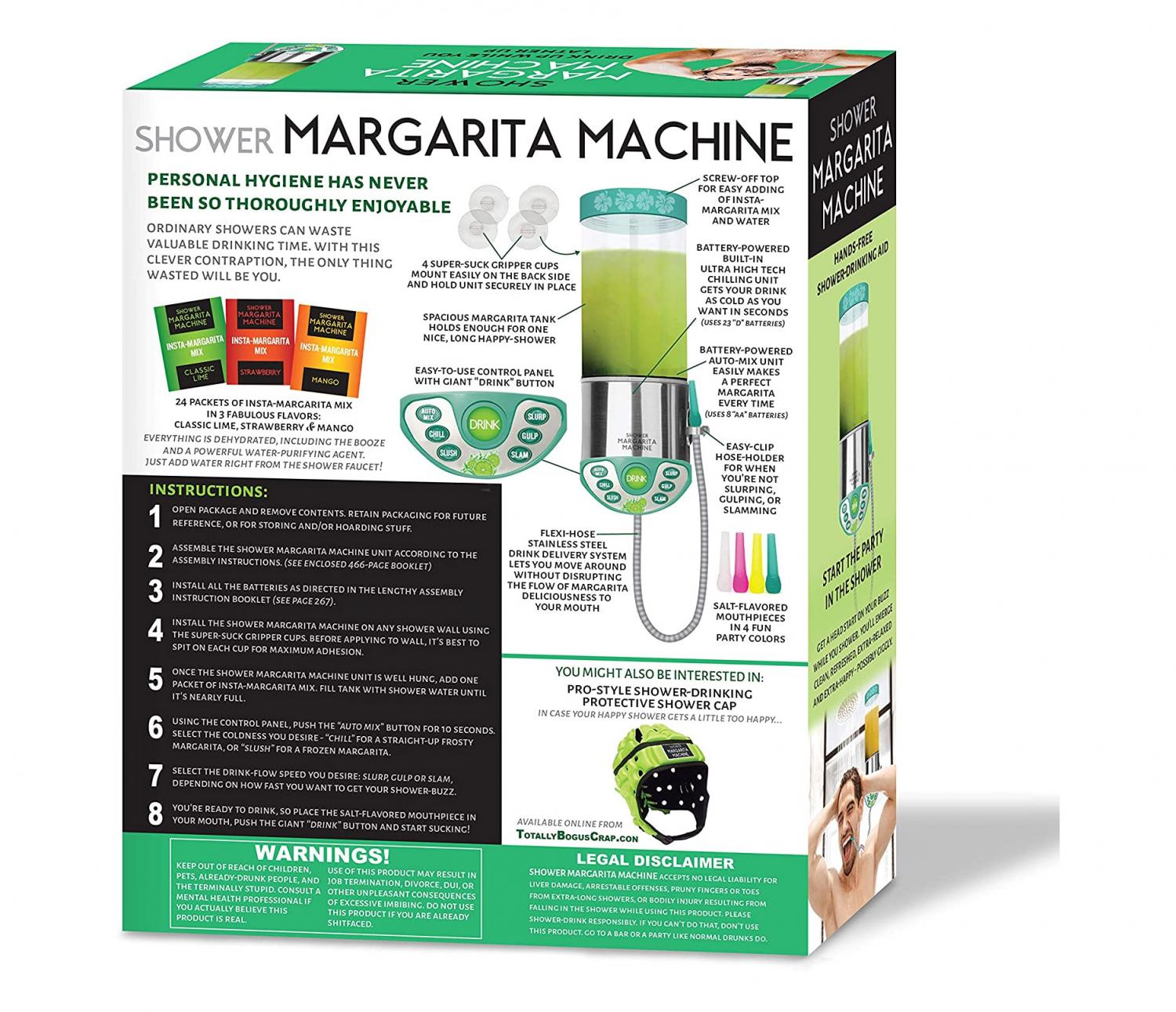 TURNS ANY SHOWER INTO A HAPPY-HOUR
"Nothing says "good clean fun" like sucking on a tasty margarita while you bathe. the revolutionary new shower margarita machine with hands-free design lets you drink up while you lather up.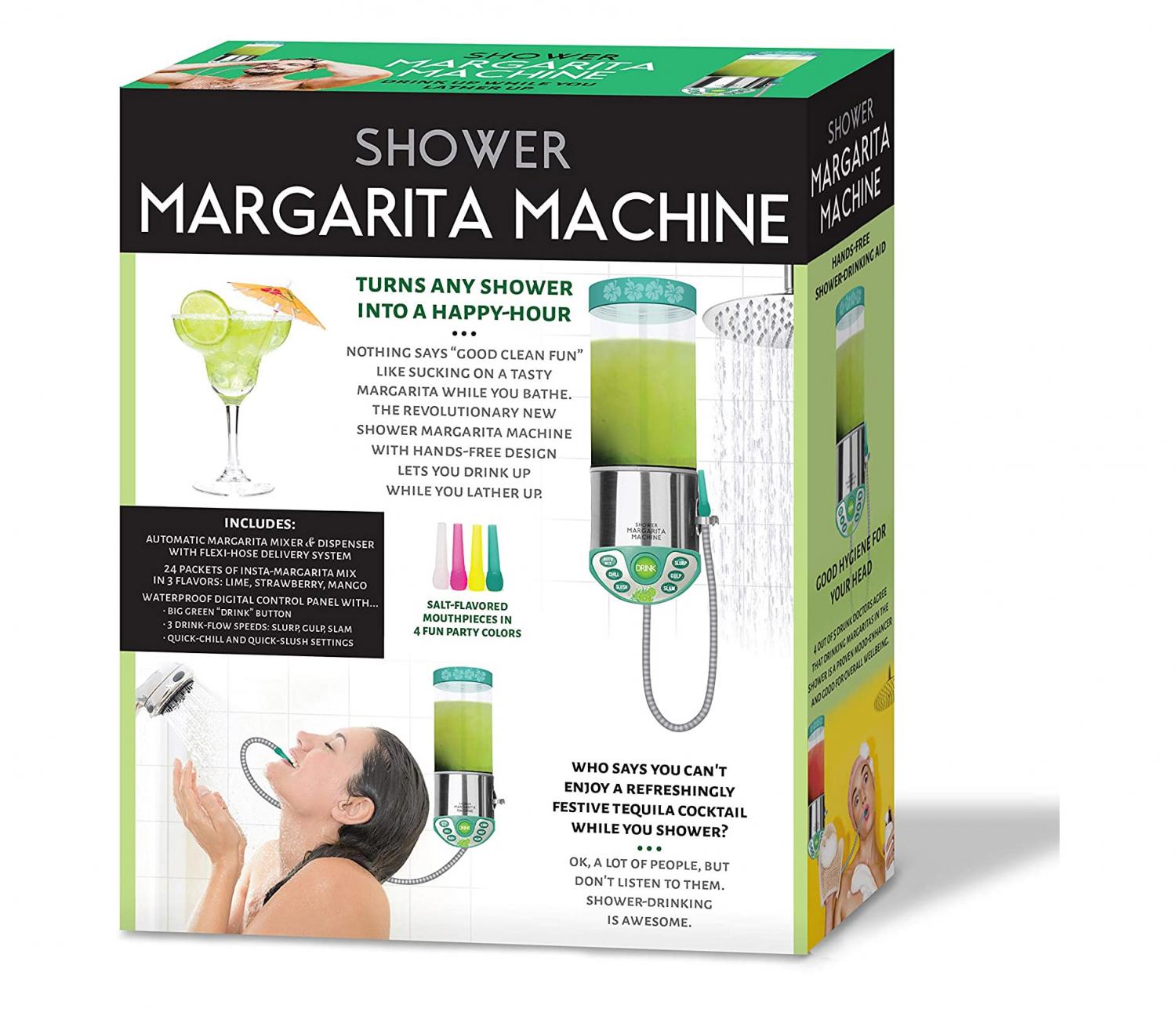 The shower margarita machine includes:
Automatic margarita mixer dispenser with flexi-hose delivery system
24 packets of insta-margarita mix in 3 flavors: lime, strawberry, mango
A waterproof digital control panel
Big green "drink" button
3 drink-flow speeds: slurp, gulp, slam
Quick-chill and quick-slush settings
Salt-flavored mouthpieces in 4 fun party colors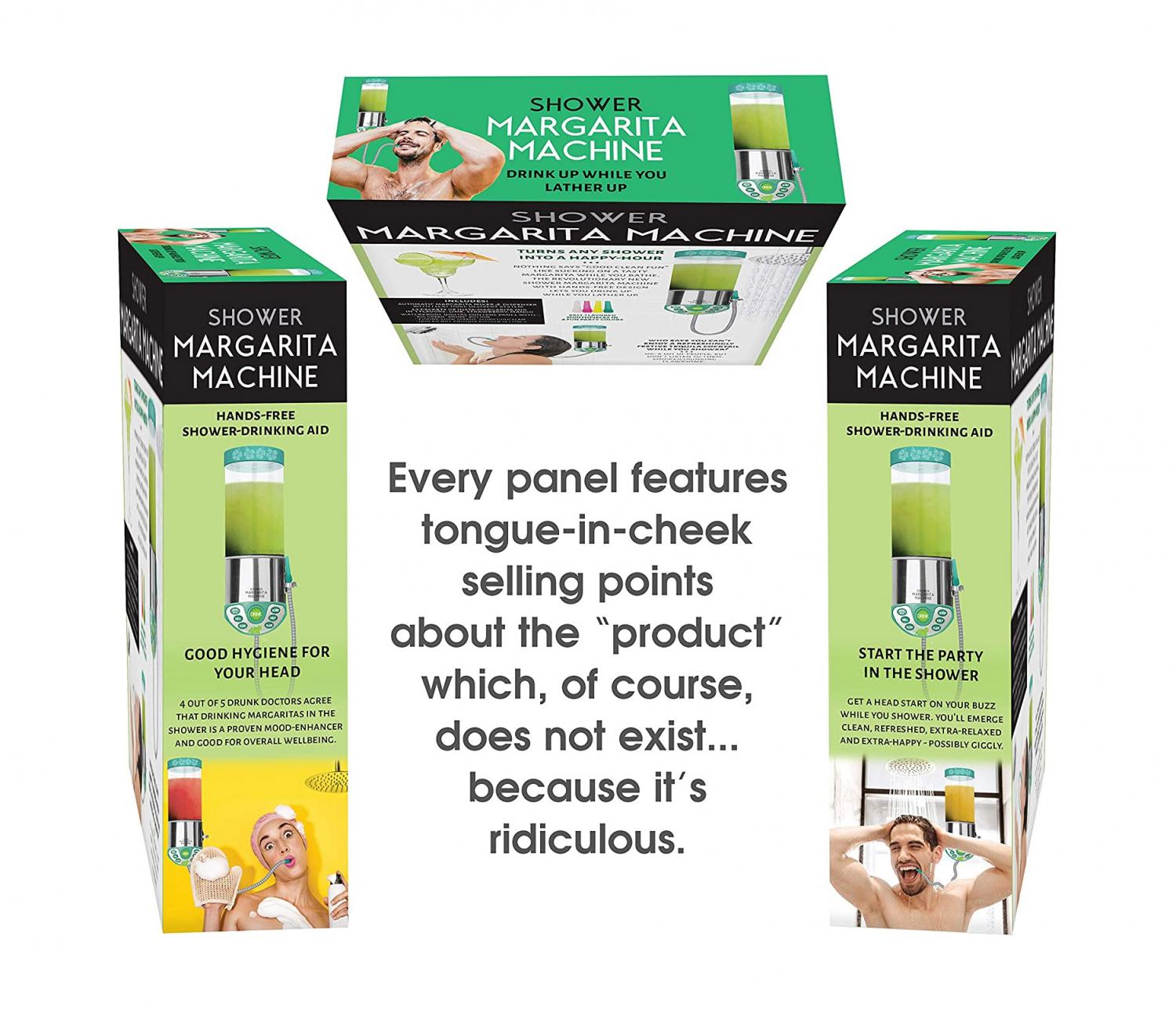 Other features of the shower margarita machine include 4 super-suck gripper cups that mount the machine onto your shower wall securely, a spacious margarita tank that holds enough for one nice long happy shower, an easy to use control panel, a screw-off top to easily add more insta-margarita mix and water, a battery powered built-in ultra-high-tech chilling unit that gets you drink as cold as you want in seconds (uses 23 D batteries (not included)). There's also a battery powered auto mixing unit that's powered by 8 AA batteries (also not included). A hose clip on the side of the tank will hold your hose in place when you're not slurping, gulping, or slamming your shower margarita.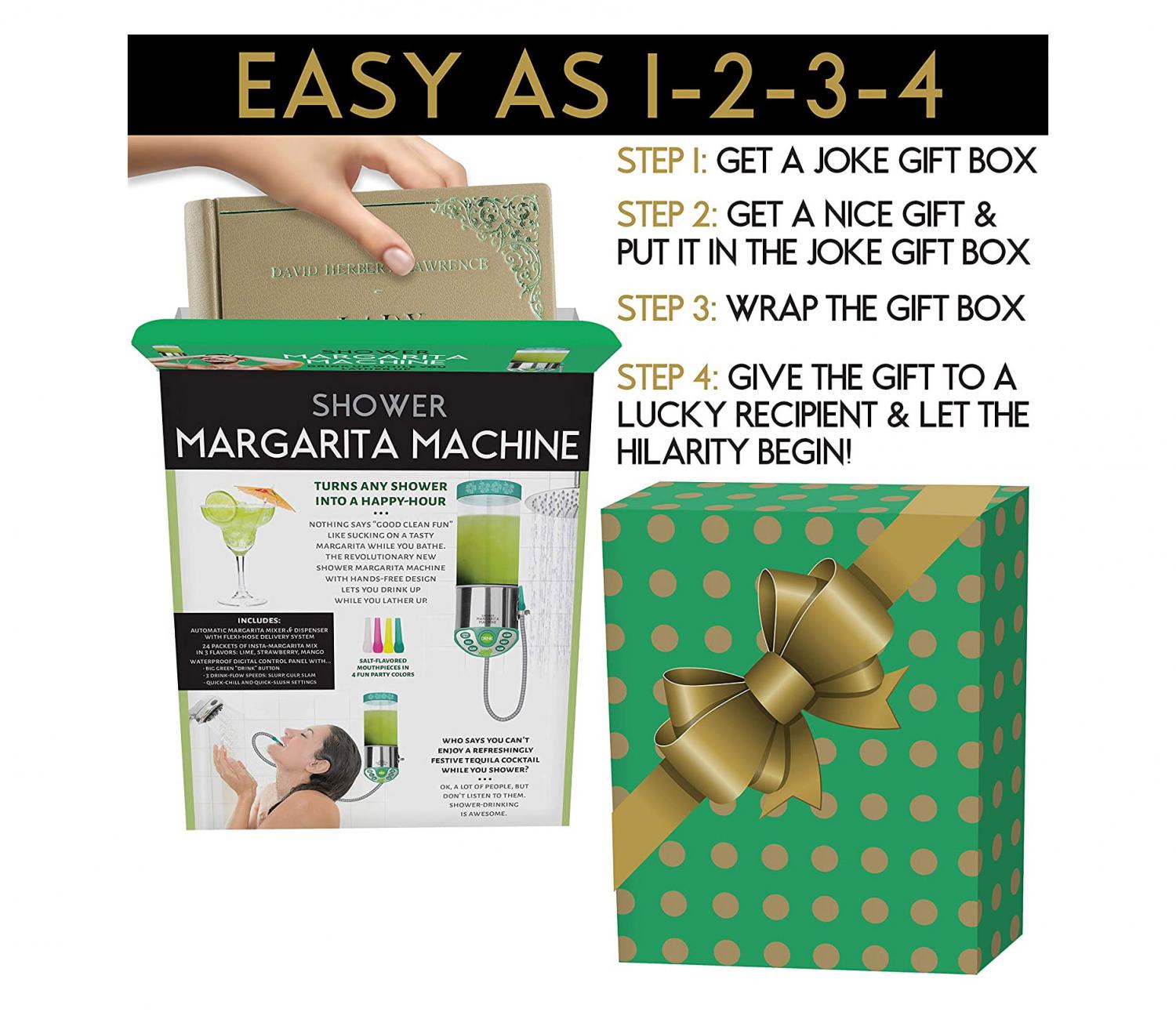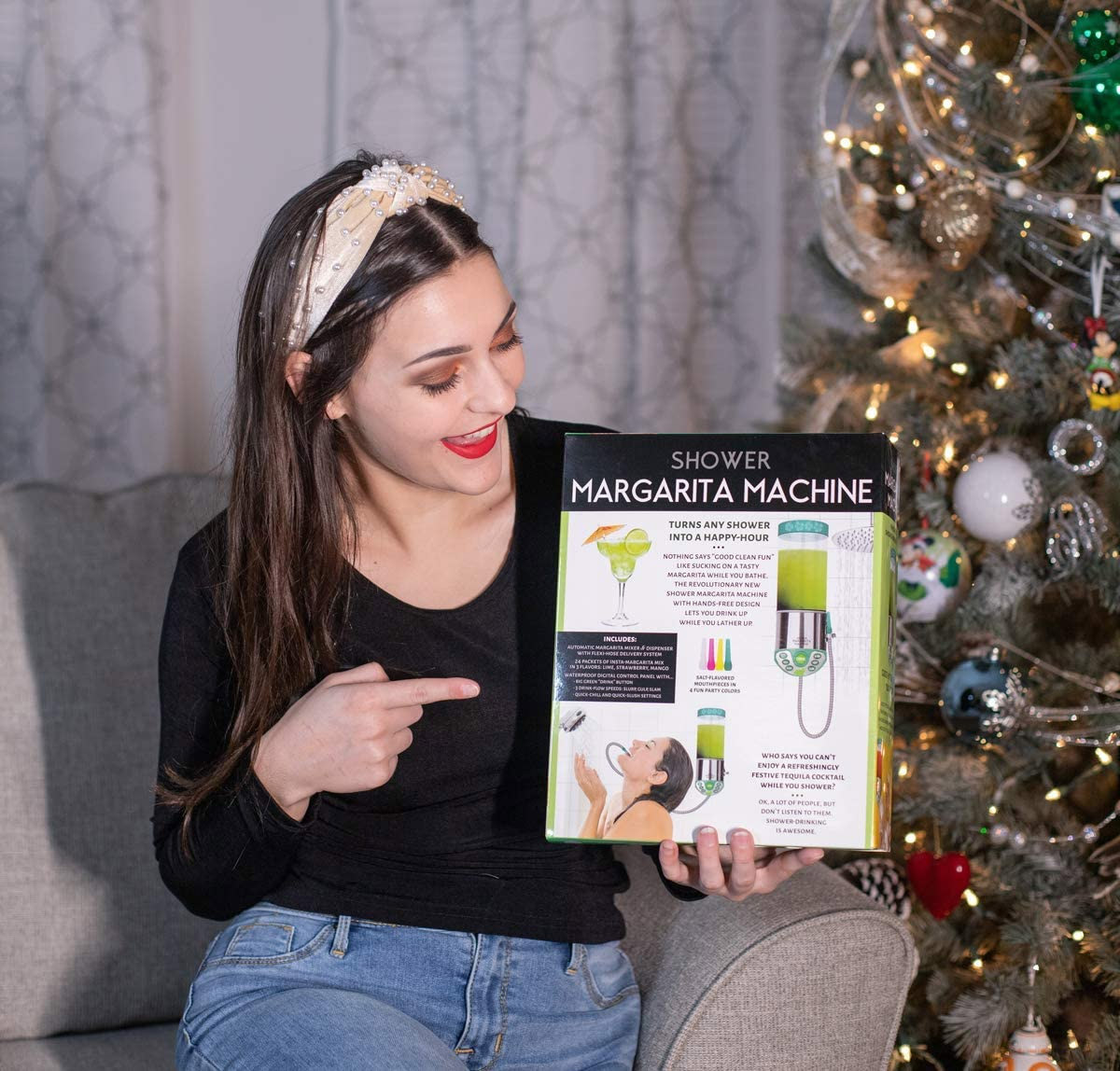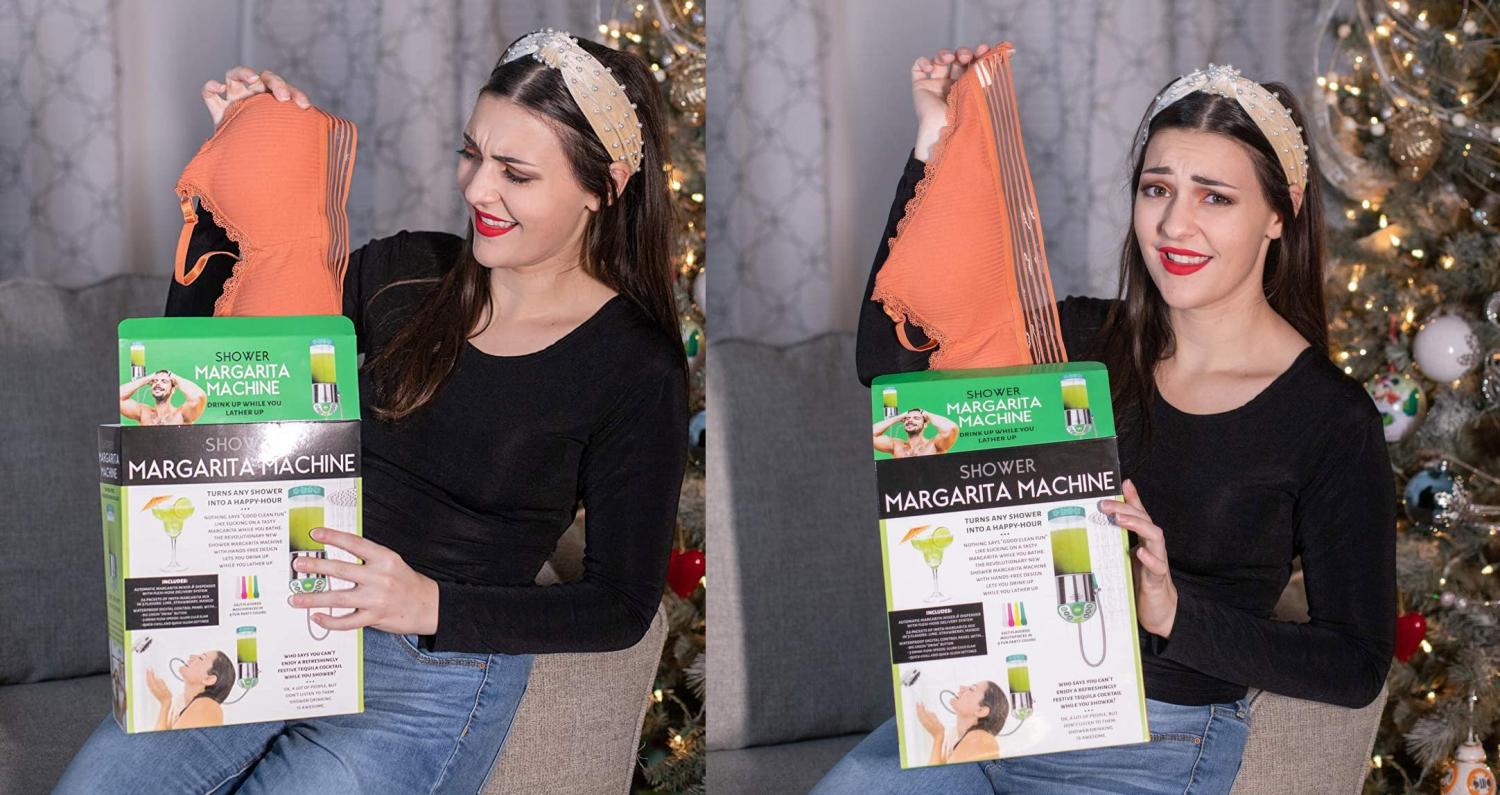 Check out some of the other hilarious prank gift boxes we've featured in the past: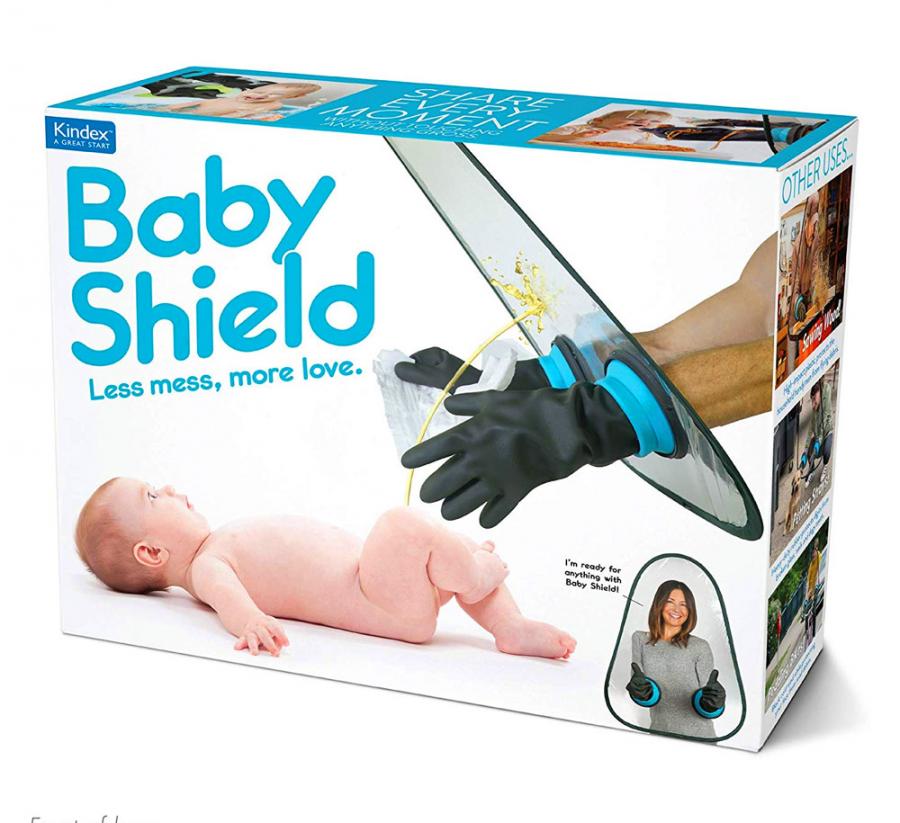 GET THIS ONE HERE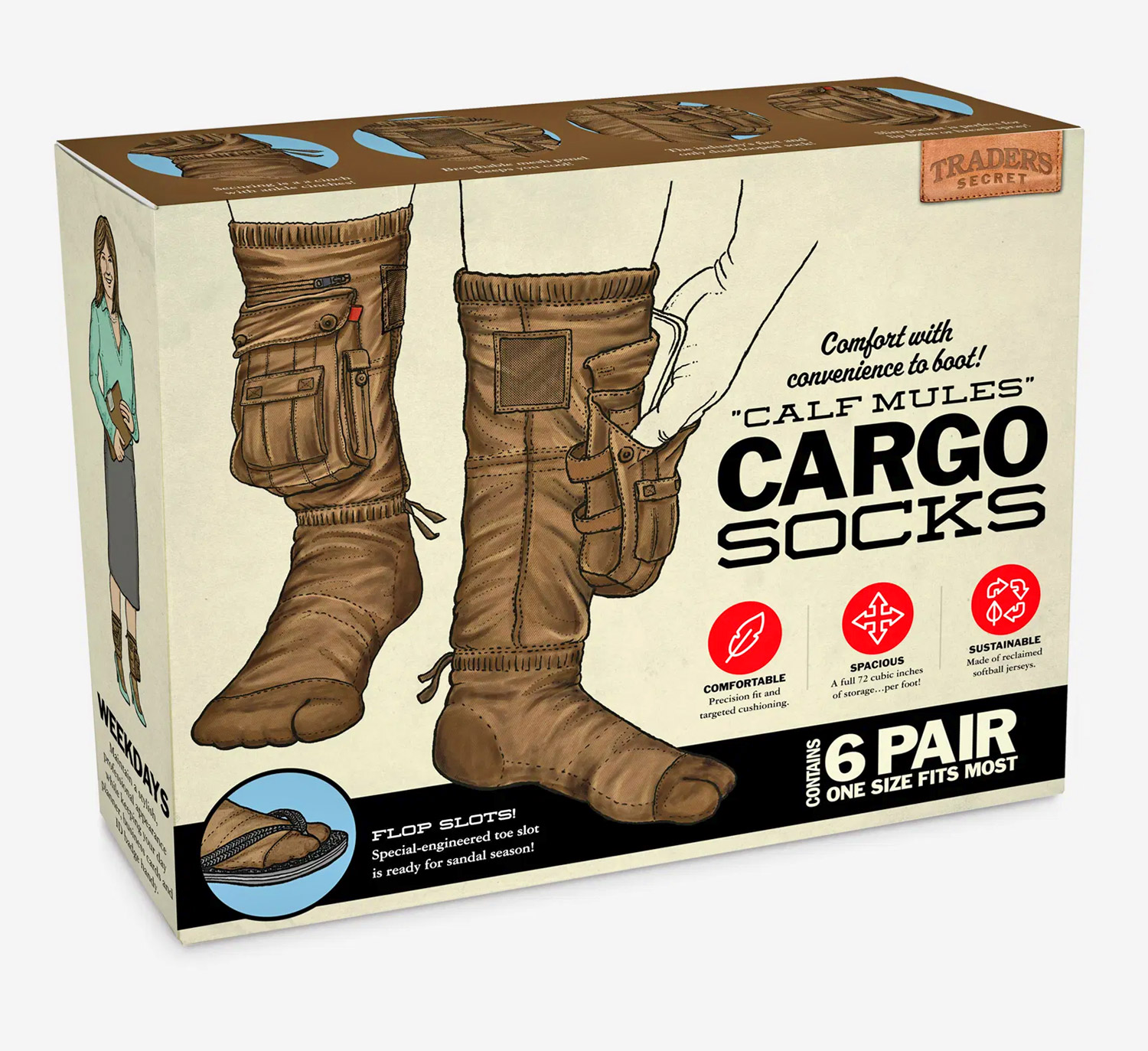 GET THIS ONE HERE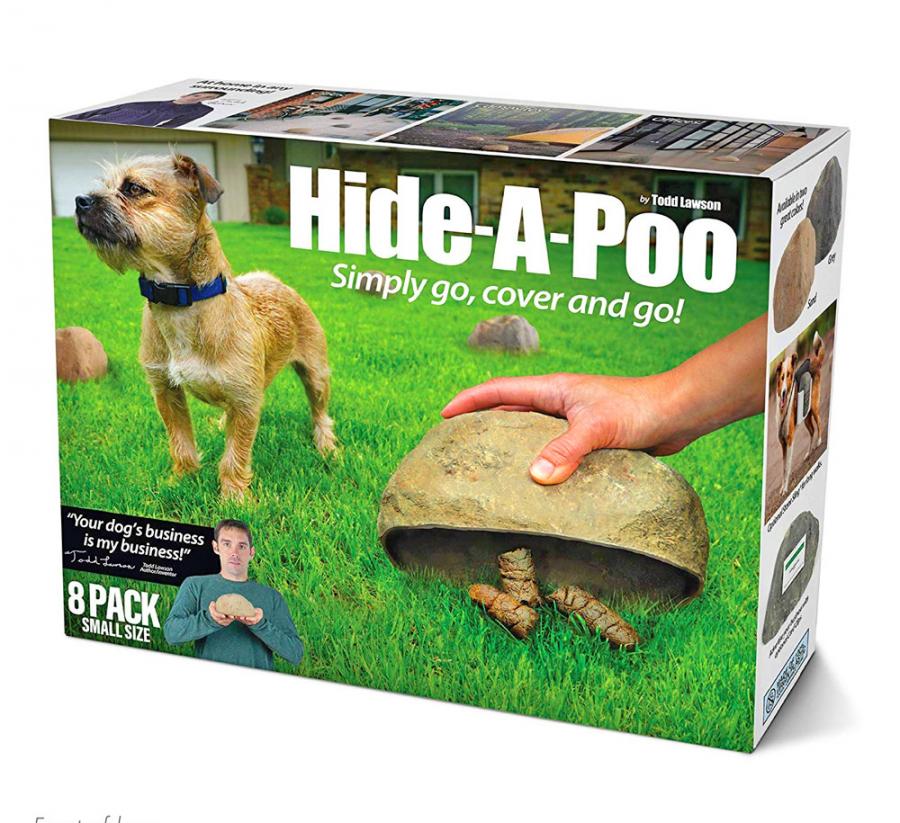 GET THIS ONE HERE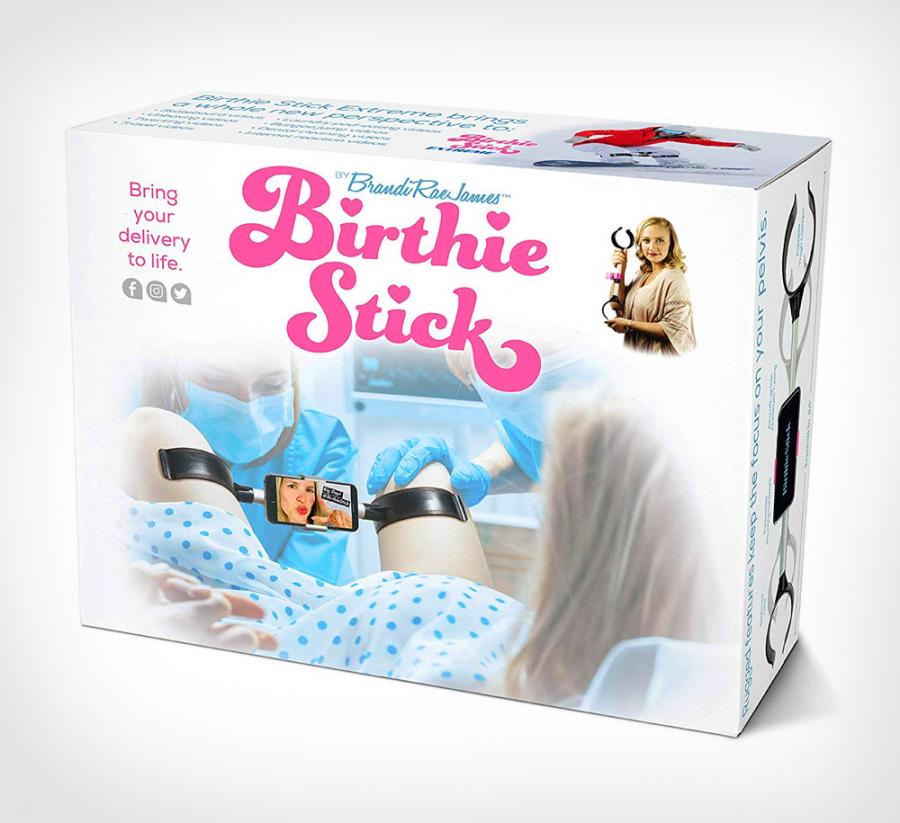 GET THIS ONE HERE