The Hide-a-Poo Fake Rock Lets You Hide Your Dogs Poop Instead Of Picking It Up
By Ryan on 01/09/2022 9:51 AM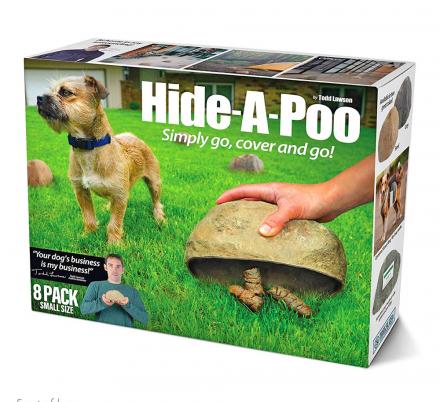 If you're slowly losing your faith in humanity, you aren't alone. But you can at least take solace in the fact that the Hide-a-Poo fake rock poop hider is a prank box. Just like the DIY vasectomy kit, the baby shield, and the birthie stick, it's made by the company Prank-o and it's a hilarious way to prank someone your giving a gift to while hiding the real gift your giving them inside the funny prank box.
As the creator of the fake rock dog poop hider states: "Your dog's business is my business." The ingenious invention comes in an 8-pack and allows you to simply cover your dogs poo and go, again and again... up to 8 times of course. Once your dogs poo has fully disintegrated into your neighbors yard, you can then circle back and pick up your fake rocks to use them again on your dogs next walk.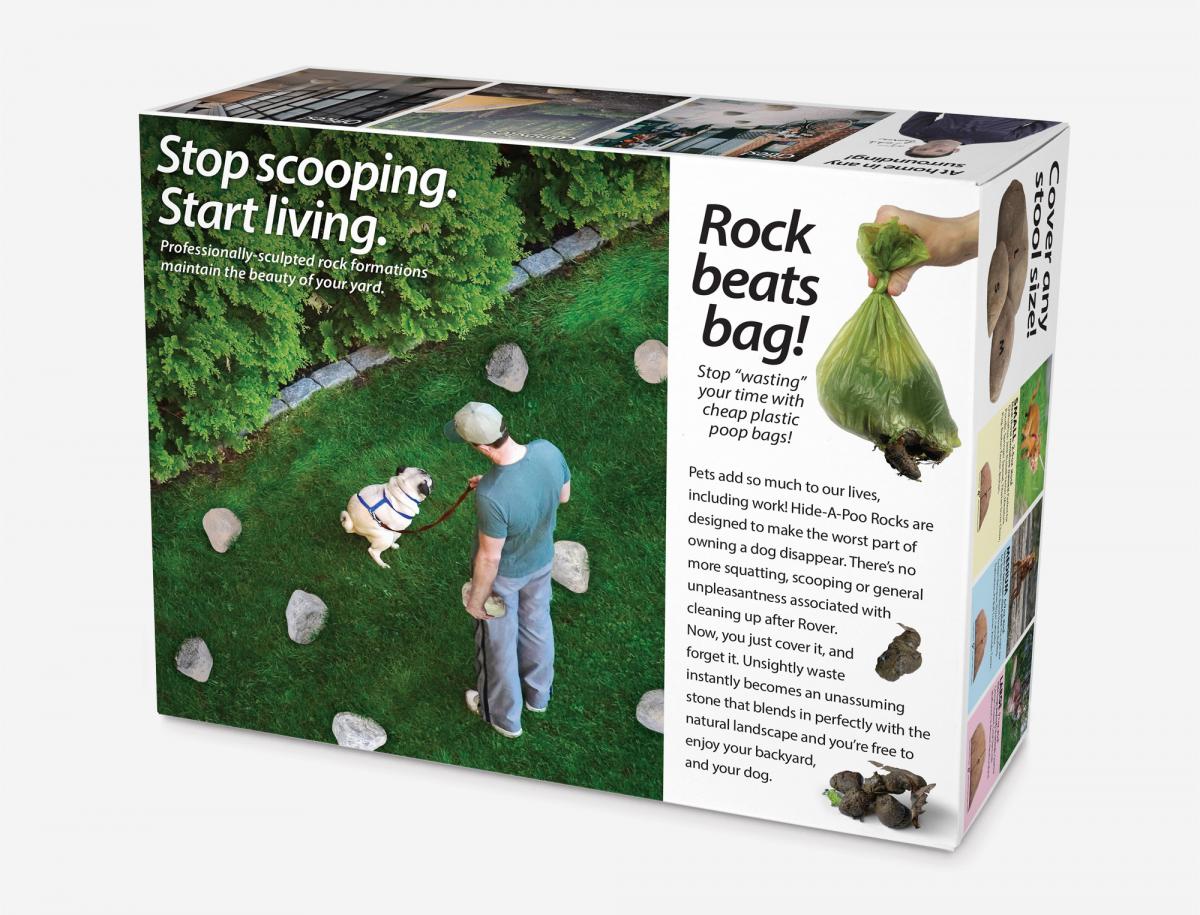 As the back of the box states:
"Stop scooping and start living.
Professionally sculpted rock formations maintain the beauty of your yard.
Stop wasting your time with cheap plastic poop bags"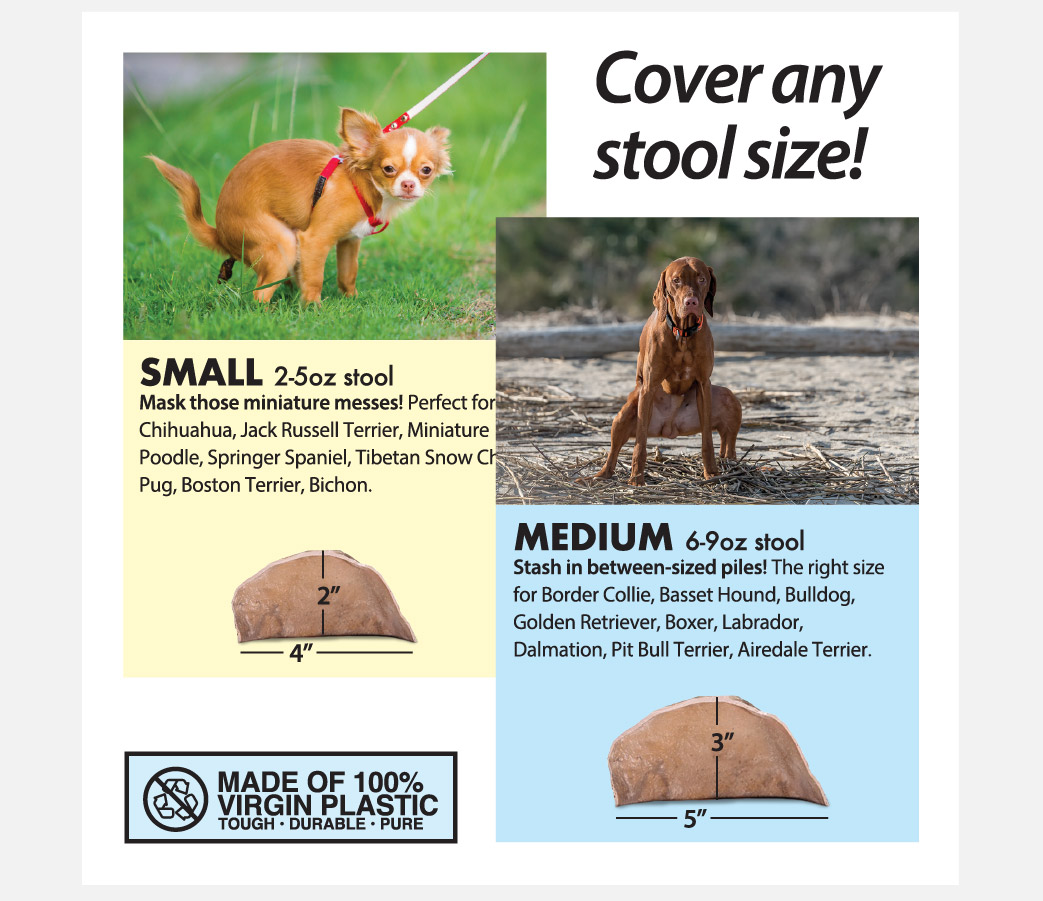 The hilarious prank fake rock poop hider box also states:
"Pets add so much to our lives, including work! Hide-a-Poo Rocks are designed to make the worst part of owning a dog disappear. There's no more squatting, scooping or general unpleasantness associated with cleanup up after Rover.
Now, you just cover it, and forget it. Unsightly waste instantly becomes an unassuming stone that blends in perfectly with the natural landscape and you're free to enjoy your backyard and your dog.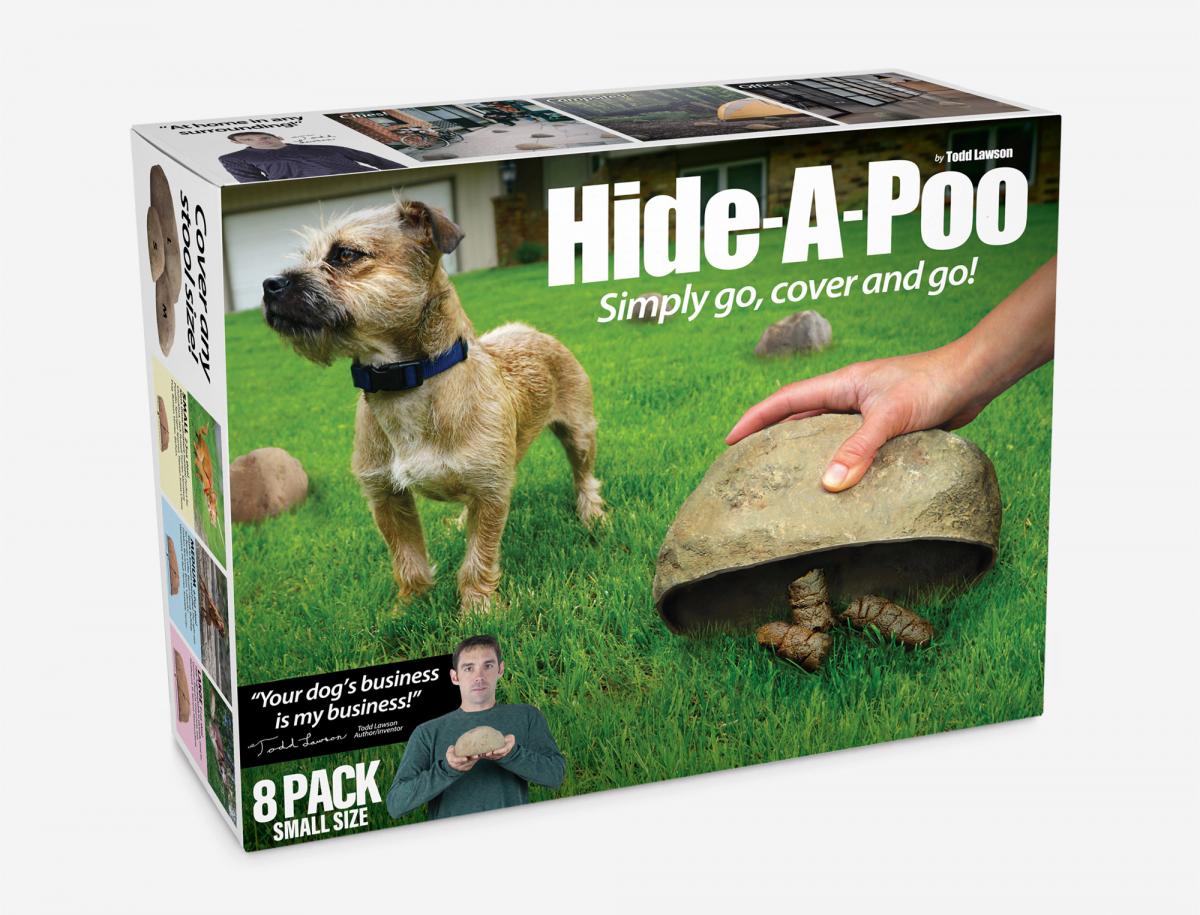 An optional harness for your dog allows your dog to carry around his own poop hiding stones so you don't have to put in any work at all while giving your dog a walk. There's also optional season cover-up, that include one that looks like a pile of leaves that will blend in more in the fall, along with a cover-up that looks like a chunk of snow that'll blend in perfectly in the winter.