This Giant Zombie Baby Is The Only Halloween Decoration You Need This Year
By Ryan on 08/10/2021 10:28 AM (Updated: 08/11/2021 9:04 AM)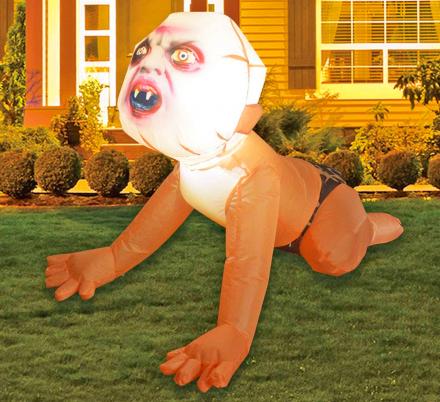 There are many ways to guarantee that you have the scariest house on the block this Halloween season. A lot of folks nowadays choose to go high tech with stuff like these terrifying holograms, but I'm a simple man. When I want to freak out neighbors, I go big. Literally. I'm talking about gigantic Halloween lawn decorations! Show me something like the 12-foot tall skeleton or the gigantic sandworm from Beetlejuice and my money is yours. And now I guess I better take out a second mortgage, because this enormous inflatable zombie baby is giving me LIFE.
This freaky zombie baby is a whopping 4-feet long and comes with built in LED lights. It's made of high strength waterproof polyester so it's durable enough to withstand whatever your yard can throw at it -- although you shouldn't throw things at the giant zombie baby, you might make him angry.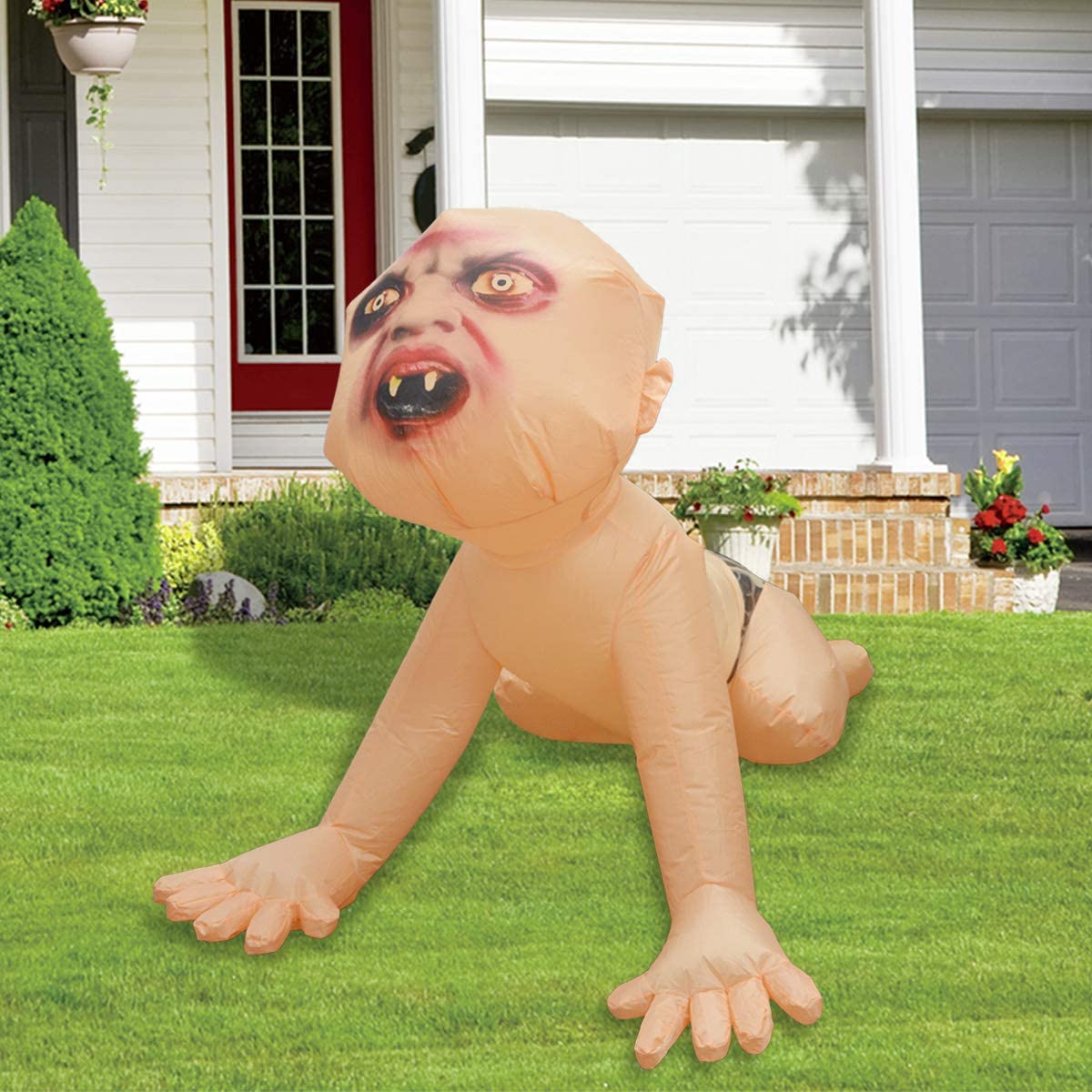 The large inflatable zombie baby comes with a storage bag, stakes, and a rope to secure it. The decoration also uses a high powered blower fan with a cable that reaches up to ten feet.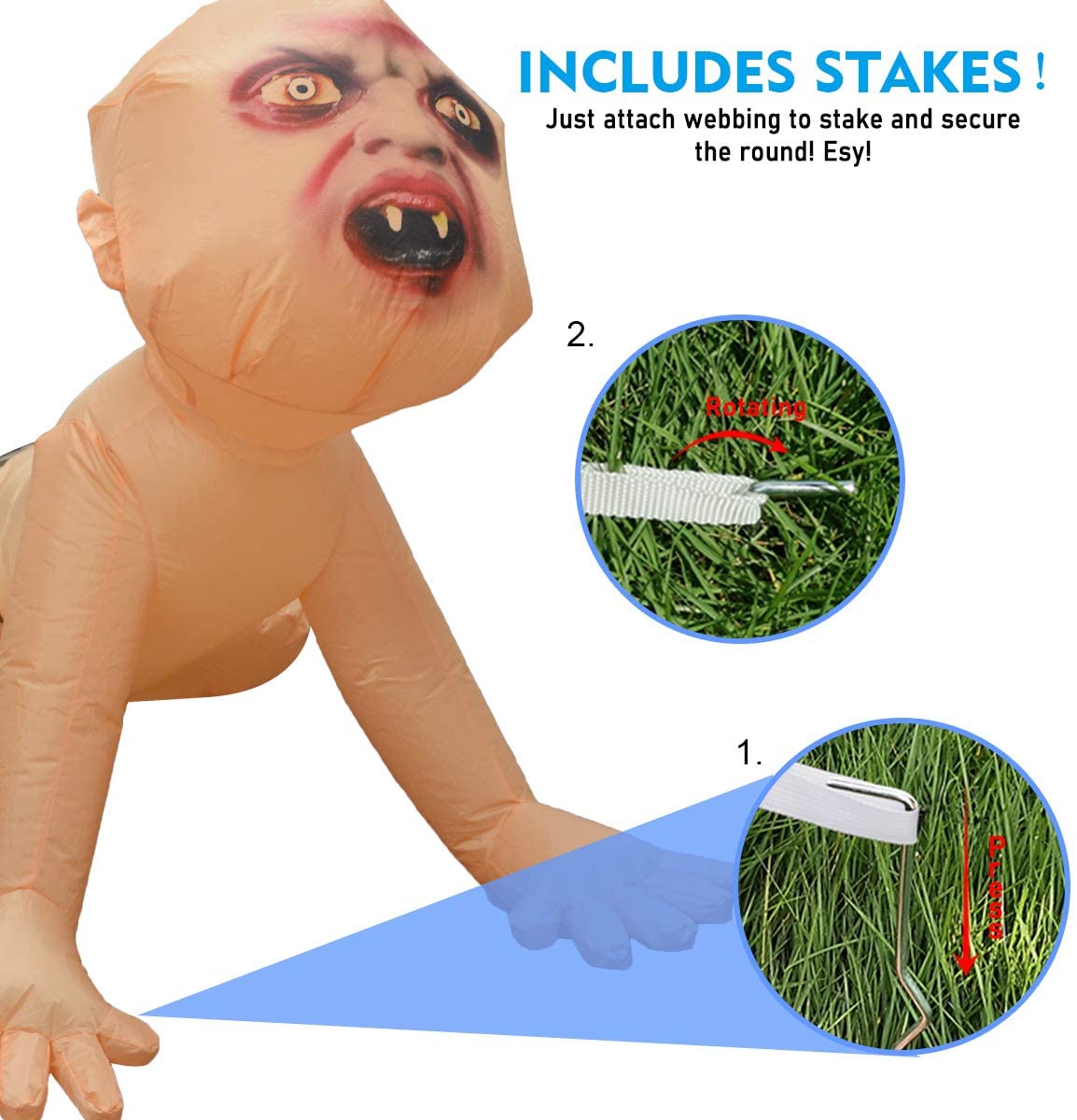 When setting up this disturbing inflatable infant zombie, simply inflate the decoration until there is sufficient air inside, then use the stakes to fix it to the ground. The baby has a zipper on the bottom so it can be deflated quickly and easily.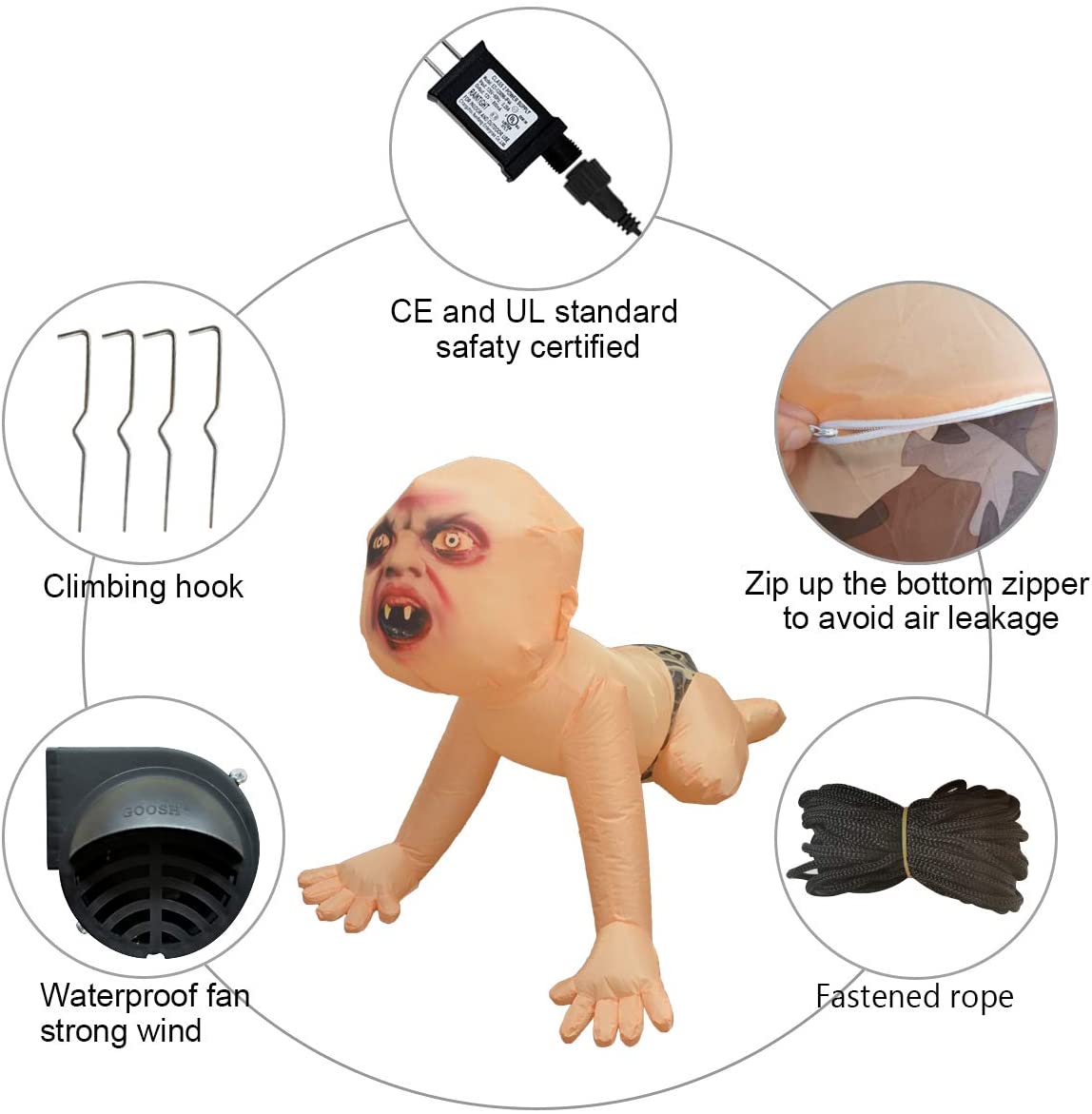 Love this giant zombie baby Halloween decoration too much to bring it inside after October 31st? Throw on a Santa hat and bam! Christmas zombie baby.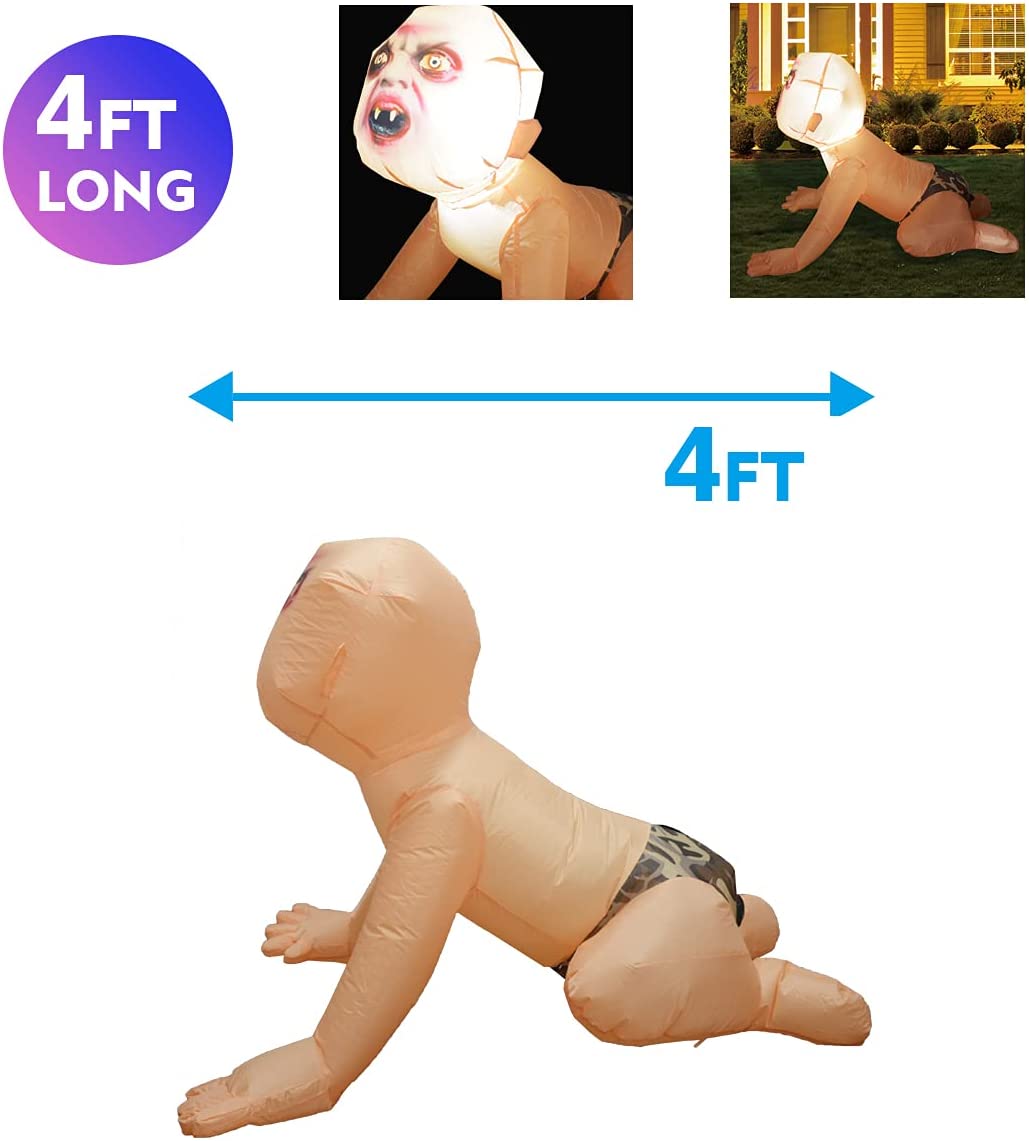 Customers love the inflatable undead infant almost as much as I do. One user named Heather wrote a five star review describing how much the neighborhood kids were loving the decoration. The reviewer stated, "When I put this up I got a text from my neighbor saying she loved 'creepy baby' and her kids imitated it in their yard. A few days later, my boyfriend told me there were a bunch of people on my lawn taking pictures, then she sends me a photo of almost all the neighbors posing with it. So glad I bought it!"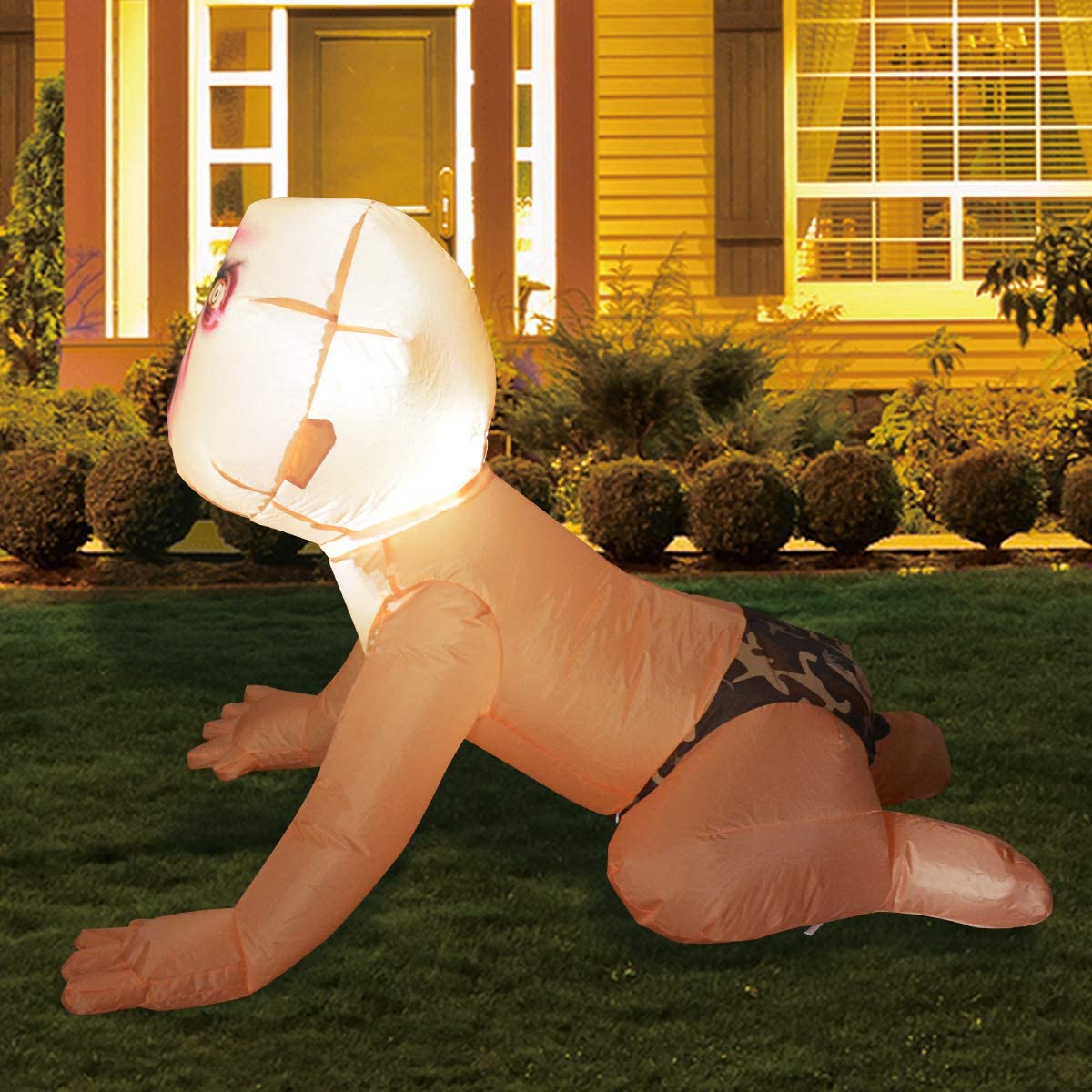 While I was hoping that the zombie baby would scare off neighbors, not encourage them, it's a nice anecdote nonetheless.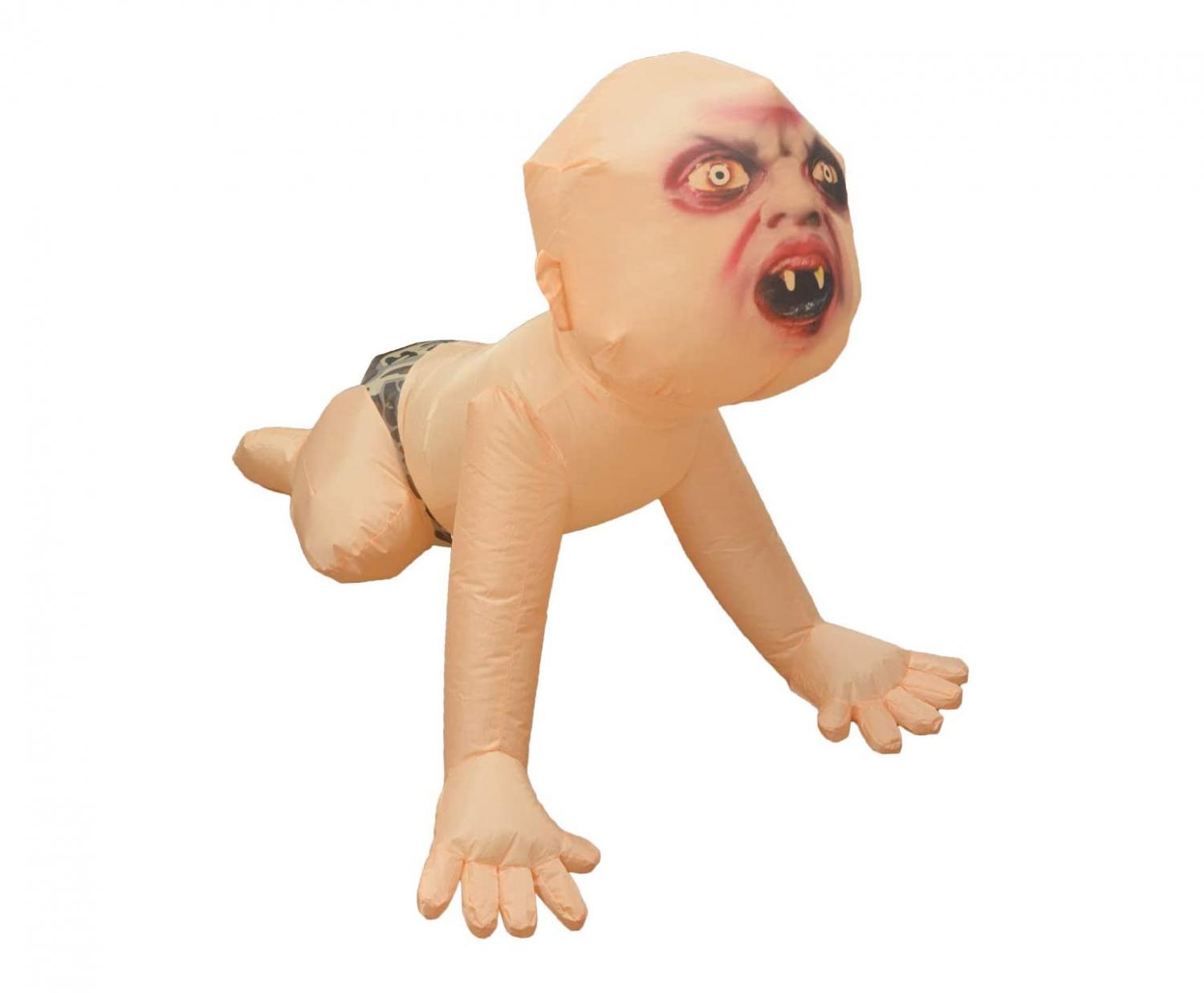 The company that sells the disturbing inflatable, GOOSH, has a ton of similarly awesome and unique lawn decorations, like the hanging astronaut zombie or this incredibly rad 6-foot tall grim reaper. All of these inflatables are affordable and durable, using high-quality stitched polyester that will stand the test of time.