This Chicken Decanter Stands On Chicken Legs, Comes With Two Chicken Glasses
By Ryan on 05/02/2022 10:46 AM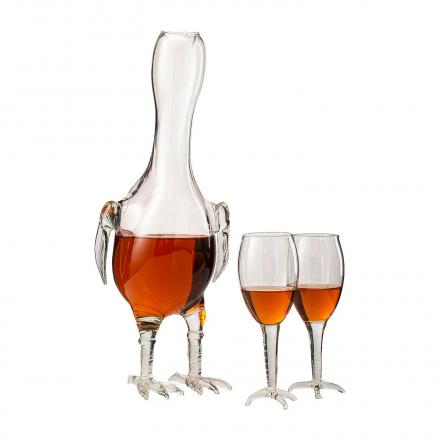 Storing liquor isn't really enough on its own to impress the guests, especially if you're country folk living out in the rural outskirts of town. However, what might be enough is a set of silly ranch-themed decanters, glasses and a bunch of whiskey to help you get a good laugh.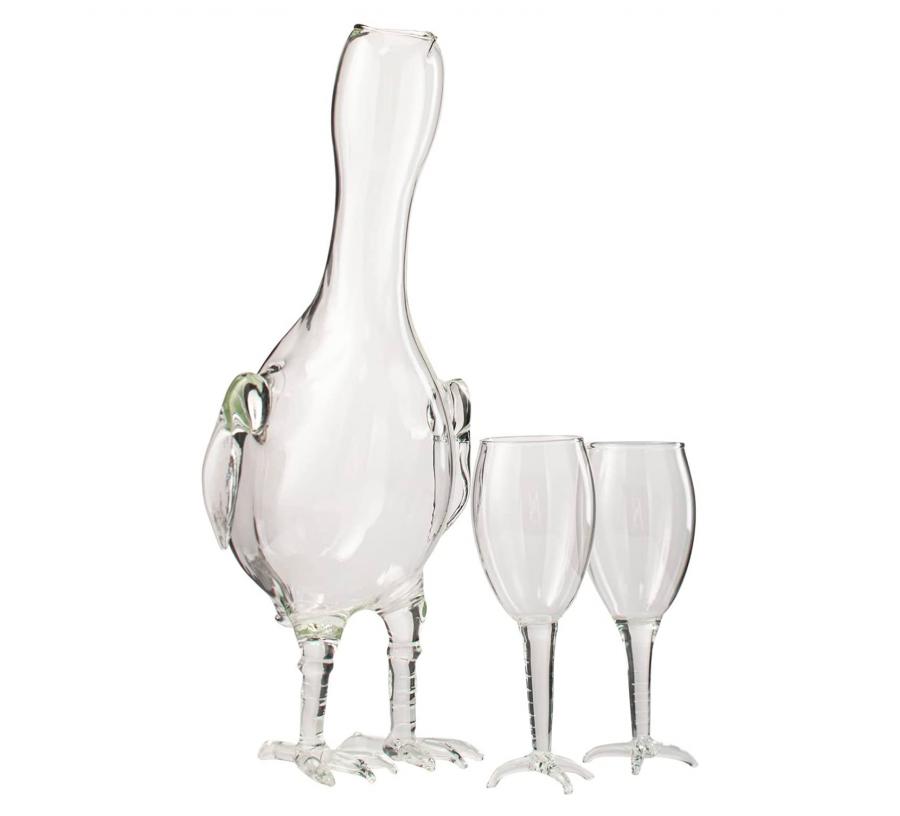 Now you can impress them with a pair of chicken glasses and a full chicken decanter to live out the country aesthetic of your dreams.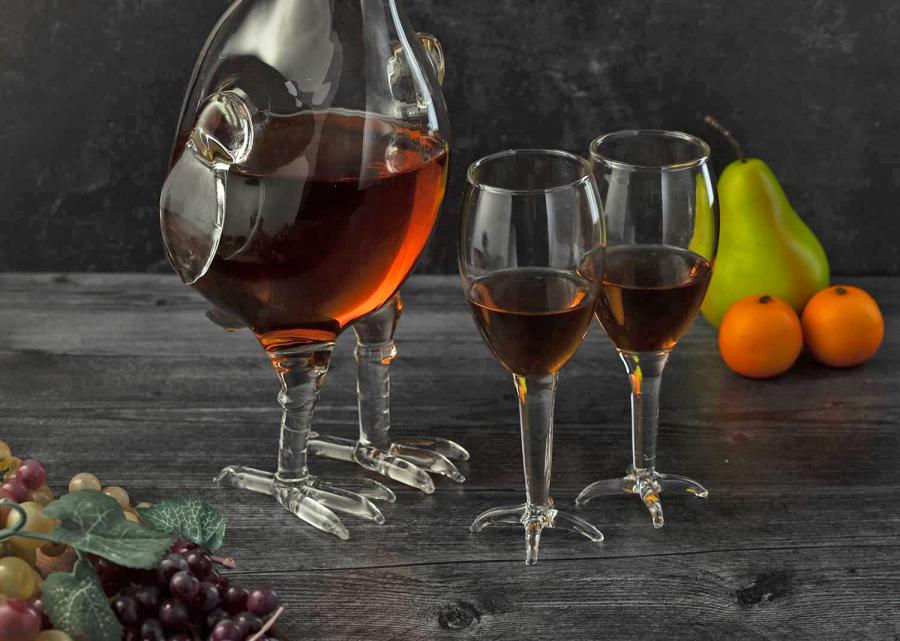 This rooster or chicken decanter and glasses set from The Wine Savant is a great way to hold all kinds of whiskeys, scotches and other spirits without compromising your own goofy spirit or your good country values! These handcrafted chicken sets come with a pair of chicken leg glasses and a single chicken decanter with two legs of its own.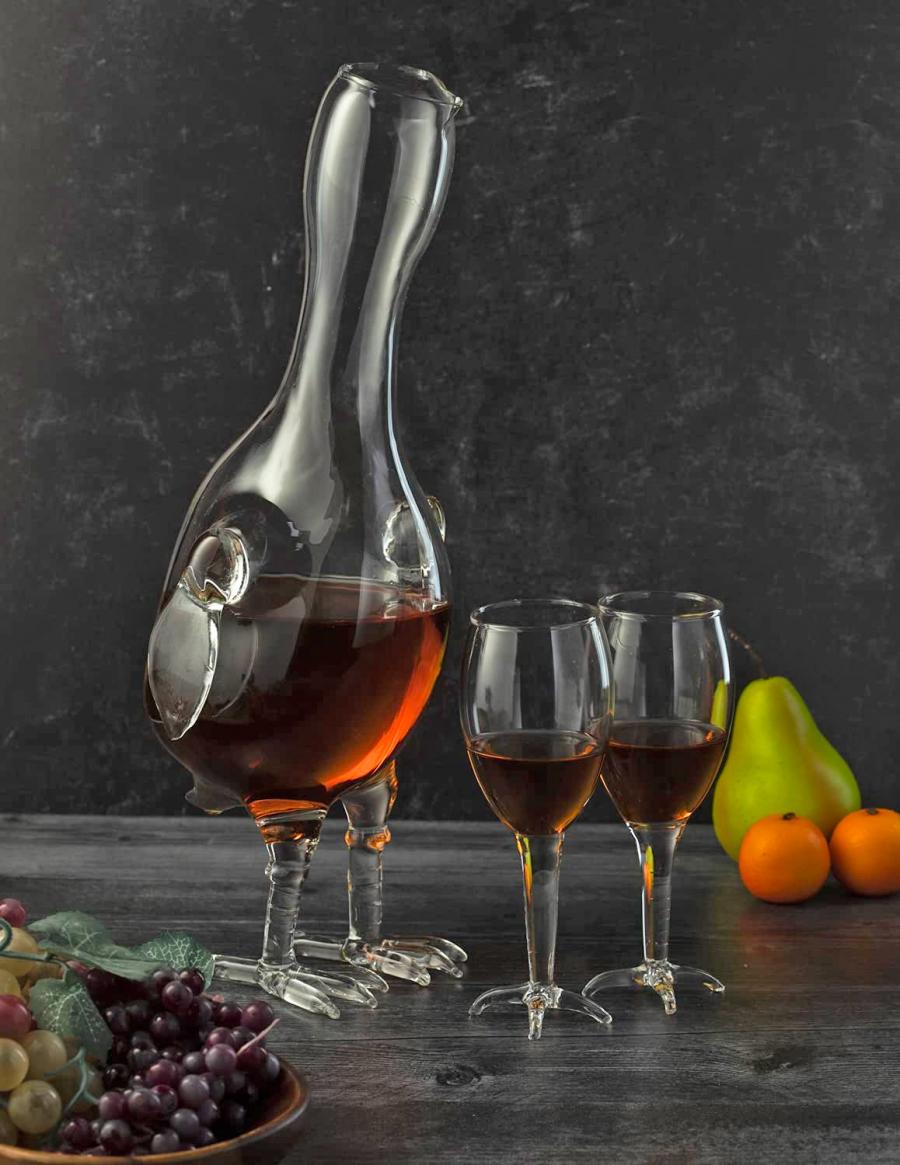 Great for any home bar, rooster-themed restaurant, or even your chicken farm where you're hosting the regional chicken convention, this chicken decanter set is the perfect way to celebrate the occasion.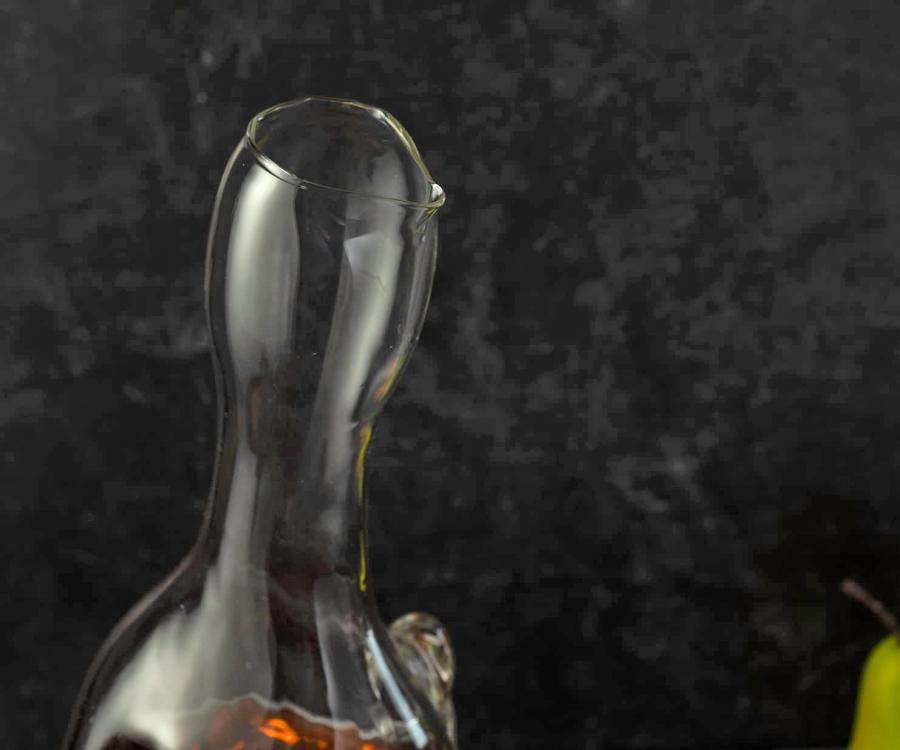 Whether you're drinking whiskey, scotch, vodka, wine or other types of liquor, this decanter set is a great way to store any spirits, and it will more than up your class — it'll up your country cred, which is arguably much more important to your survival.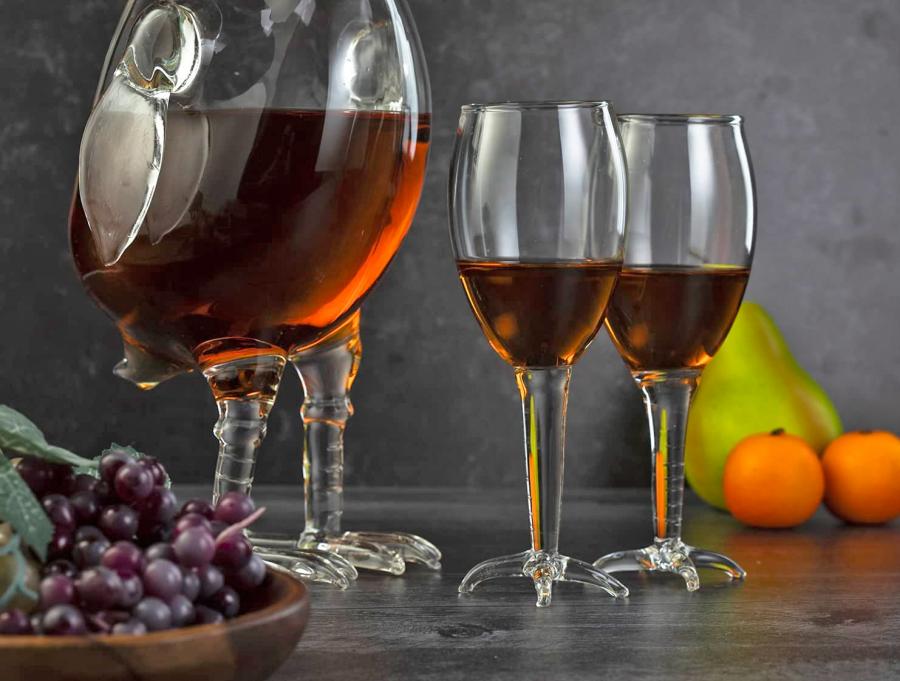 These chicken whiskey glasses and this decanter are all made from a sturdy borosilicate glass, and are made individually by highly-skilled glassblowers according to the shop. The chicken and rooster decanter holds about 17 ounces (500 ml) and features a beautifully crafted set of wings along with its detailed chicken legs.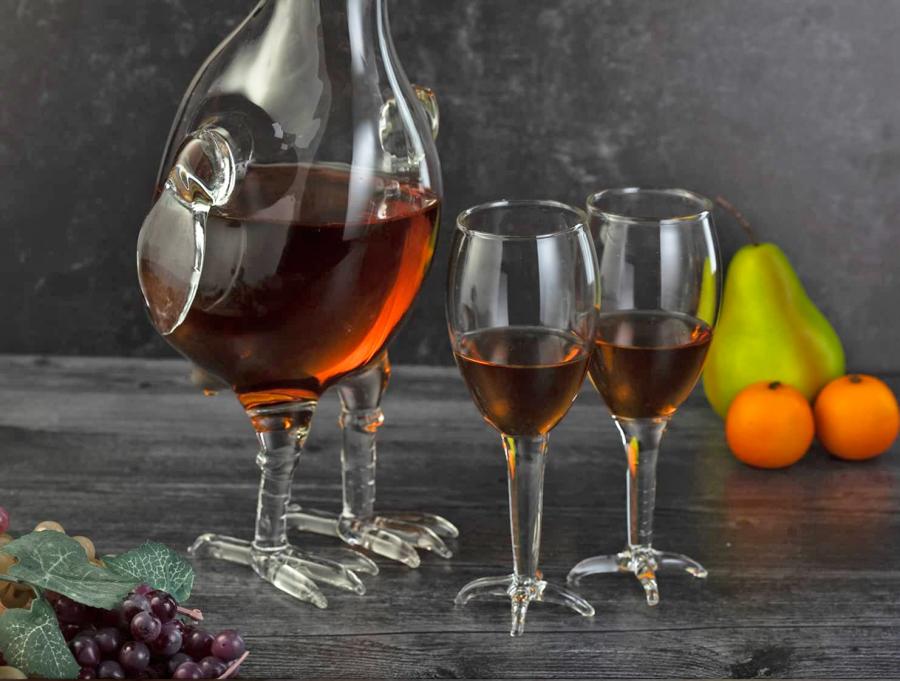 Other excellent decanter options we've seen before here at OddityMall include the dog whiskey decanter, the AK-47 rifle decanter, or the instantly classic middle finger whiskey decanter.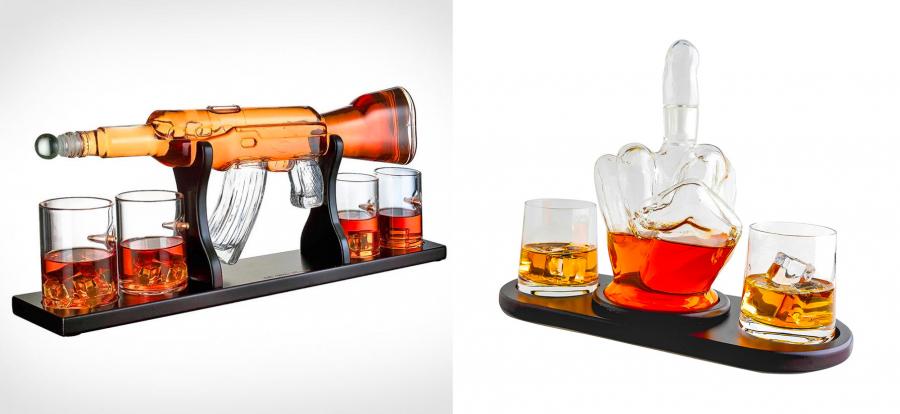 According to the shop, orders can take between one and three business days to process and ship, and they'll take around seven business days to arrive — so you can expect to receive your chicken decanter and glass set in between eight and ten days.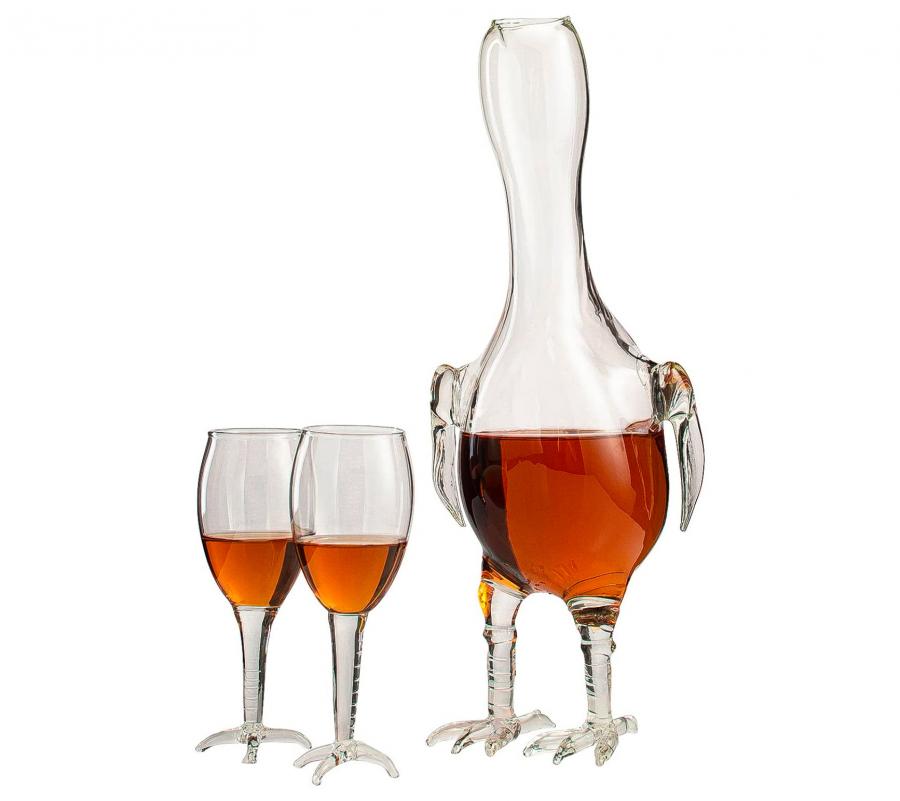 No matter what kind of sense of humor you or your guests have, they're sure to get a kick out of these chicken leg glasses and the chicken decanter. And even if you're just drinking alone at home, don't let it get the best of you — you may as well have a few laughs with your favorite farm animal when you are.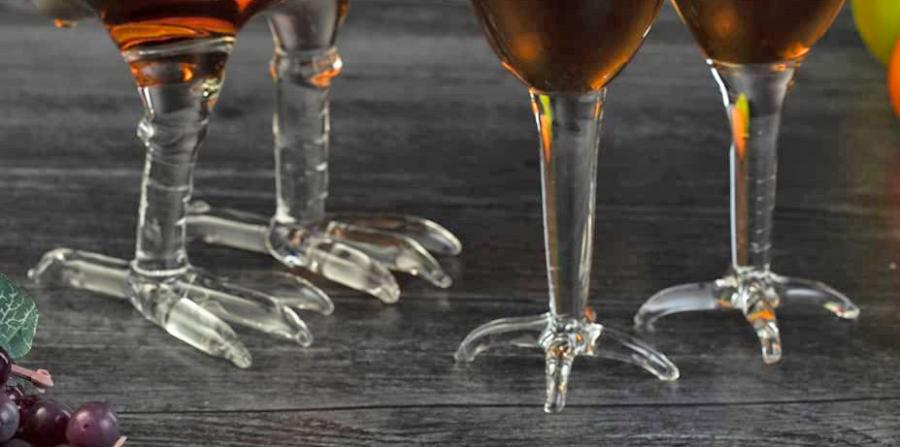 You can snag the chicken decanter along with 2 chicken glasses from Amazon for around $100 bucks!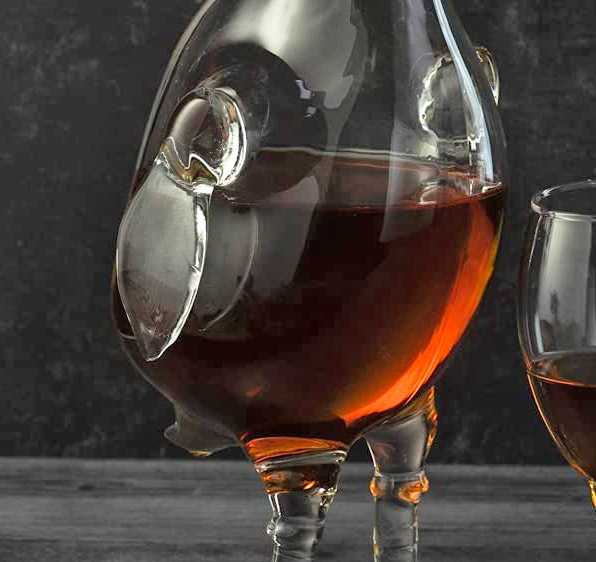 If you prefer a full-fledged rooster rather than a headless chicken decanter, they also make a fully detailed rooster decanter!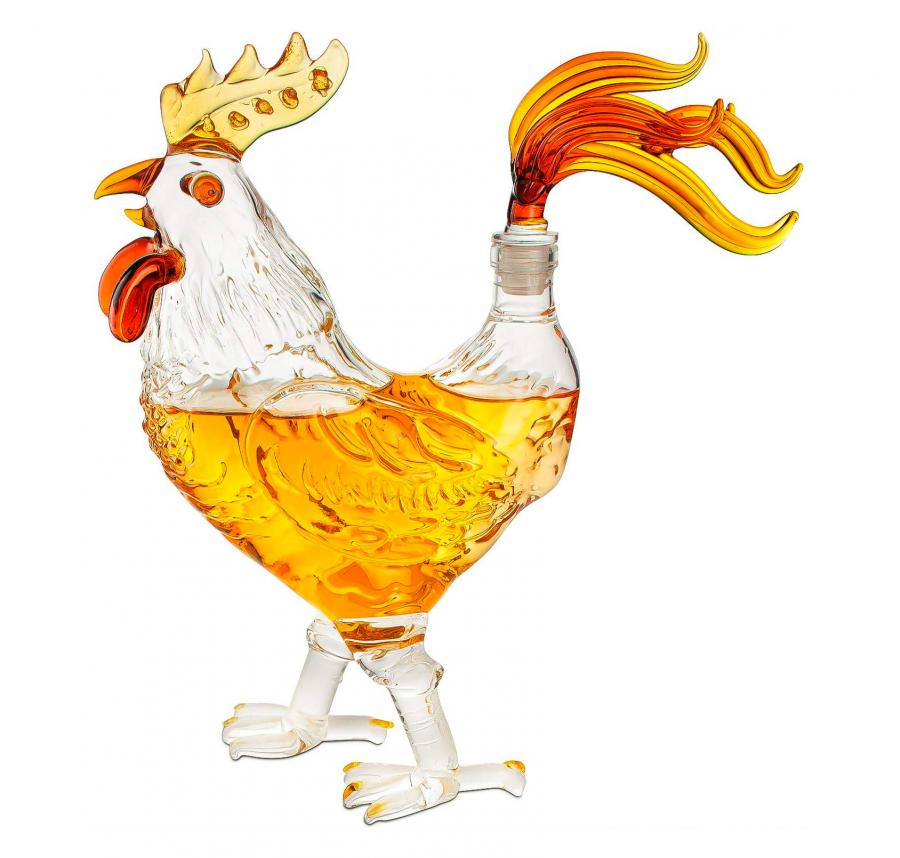 The rooster chicken decanter doesn't come with any glasses like the previously mentioned one does, but it does have a lot more detail!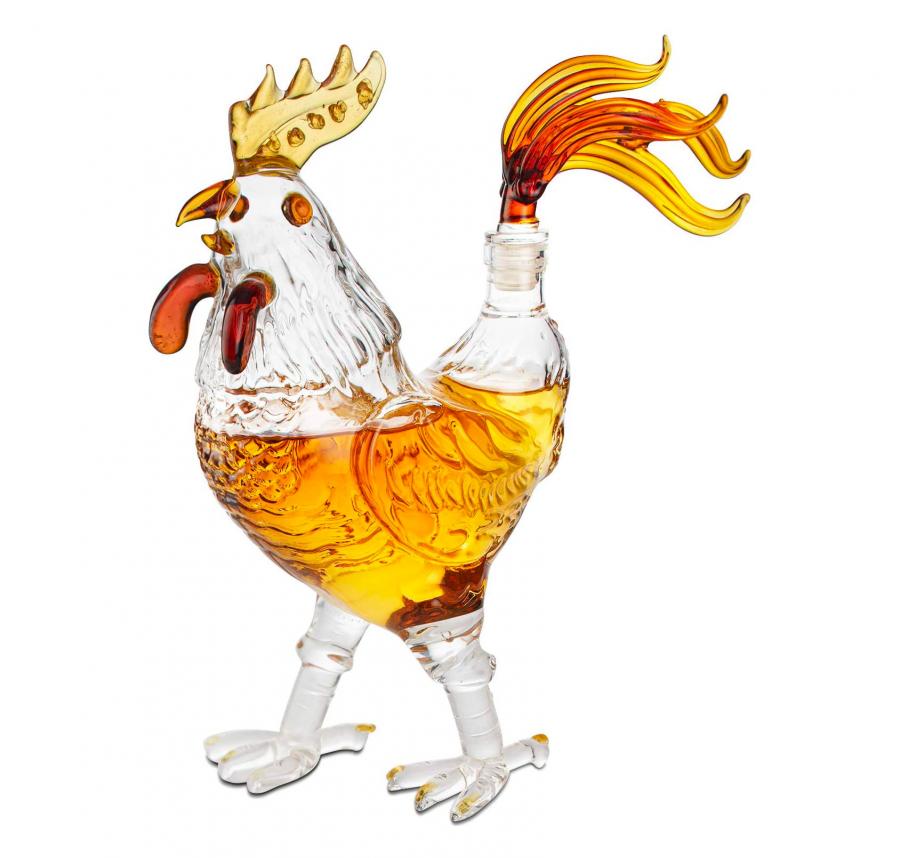 You can snag their fully detailed rooster decanter from Amazon for around $40 bucks!