This Middle Finger Whiskey Decanter Is The Only Proper Way To Store Your Scotch
By Ryan on 03/15/2022 10:26 AM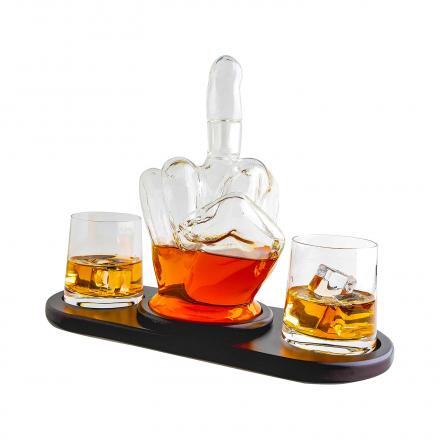 If you're still storing your whiskey or wine in their original bottles, you're definitely doing it wrong! The time has come for unique and creative decanters to hold your booze. Such was the case when we featured the viral rifle shaped whiskey decanter, the dog shaped decanter, or even the baseball bat shaped decanter. This time around it's a decanter that's shaped like a giant hand giving the middle finger so you can truly show your displeasure with the world while you suck back some booze.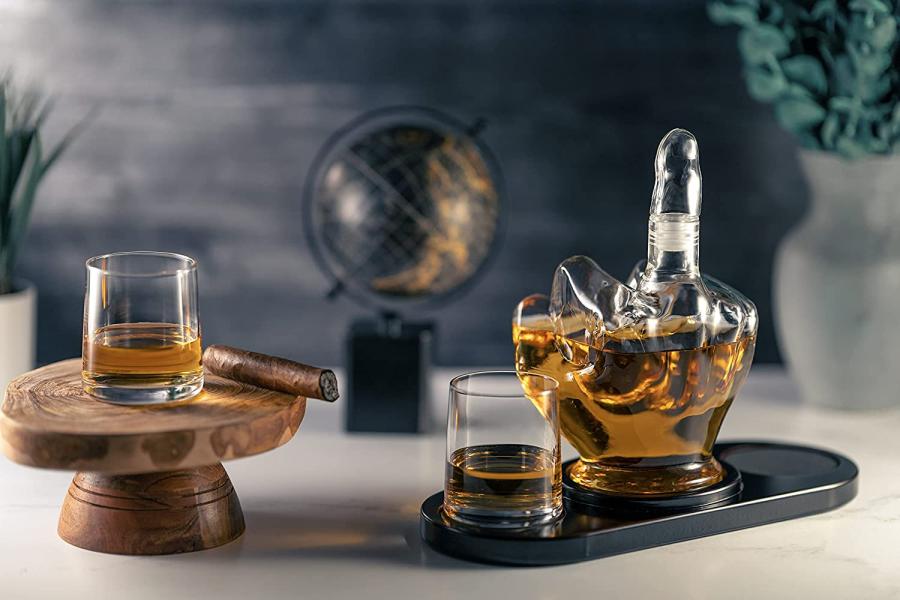 The hilarious middle finger whiskey decanter allows you to pour your booze right out of the top of the middle finger, as the finger is where the lid is located. Just pop the top of the middle finger open and begin to pour your whiskey or wine.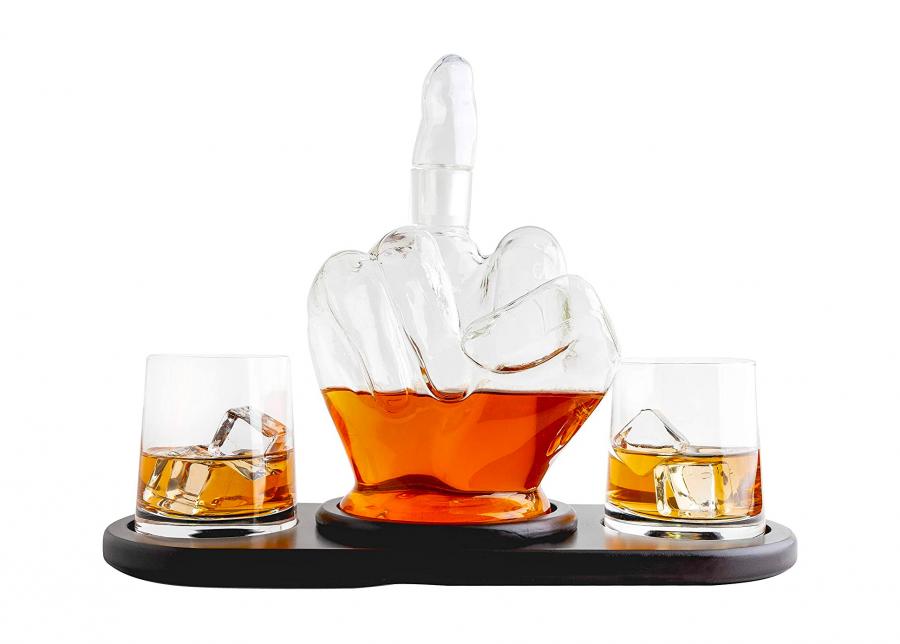 The middle finger decanter also comes with a base where the hand fits perfectly alongside 2 included whiskey glasses.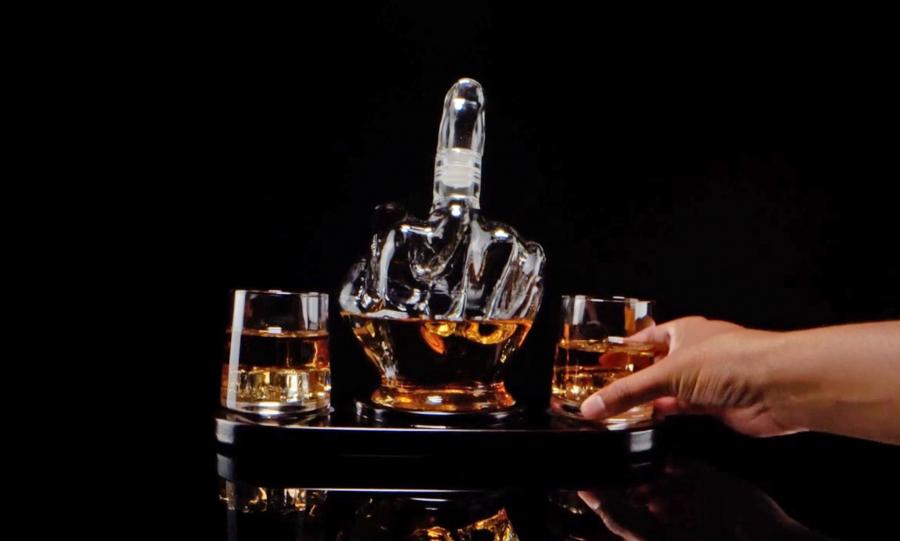 A perfect gift idea for the angry drunk in your life, or just someone who just happens to love flipping the bird, the creative whiskey decanter is made and sold by The Wine Savant, who sells tons of unique and creative glass decanters from guns, to animals, to funny novelty decanters!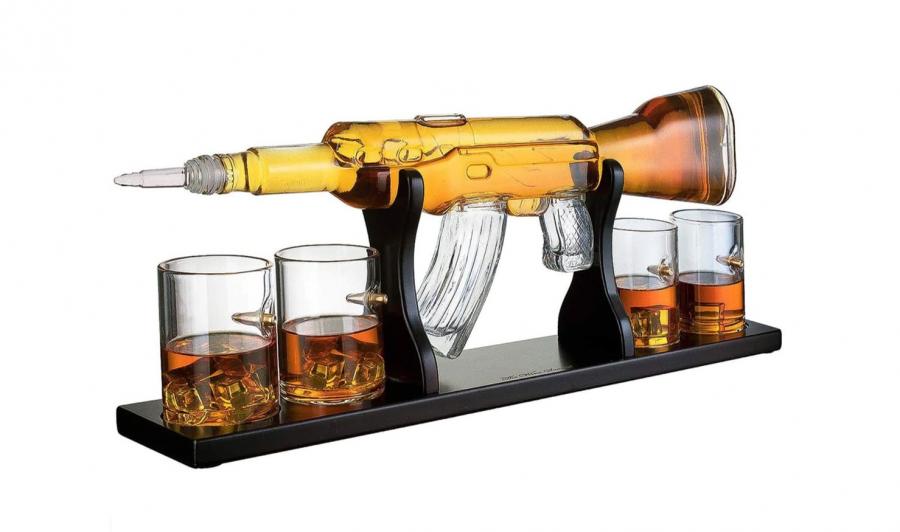 Get this one here
To use the novelty decanter, just pull off the top of the middle finger!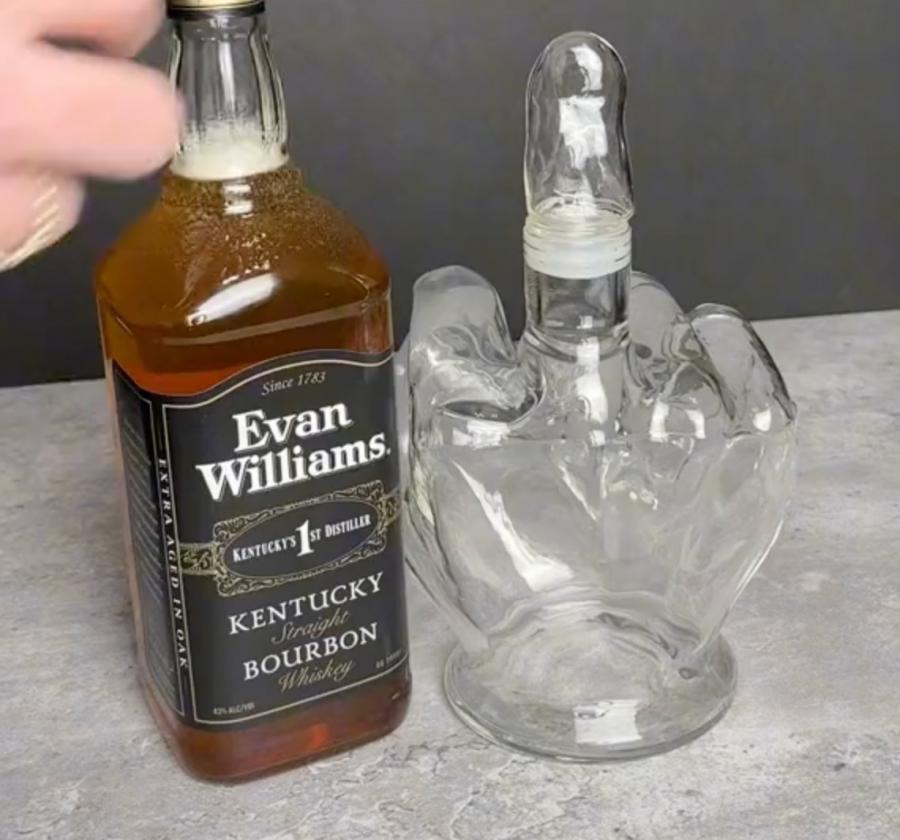 Then pour in your whiskey, wine, or spirit using any standard liquor pourer!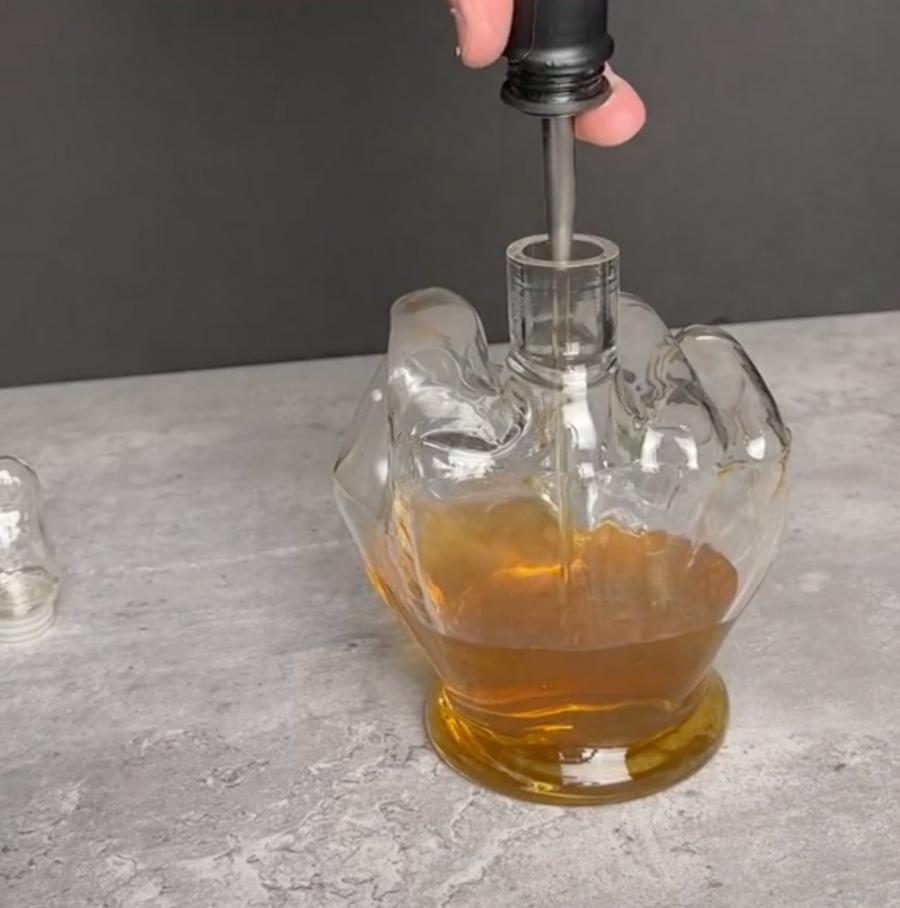 When the decanter is full or at your preferred level, just pop the top of the middle finger back onto the decanter, and you're ready to go!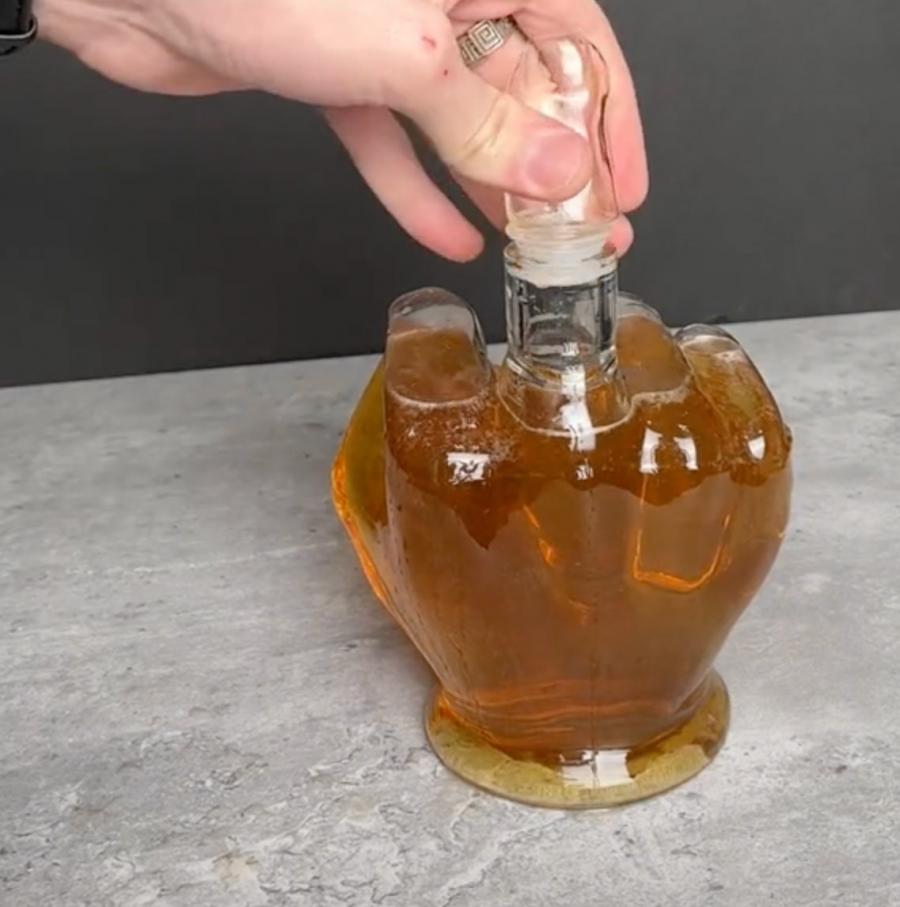 Not only great for whiskey, the middle finger decanter can also be used for gin, vodka, wine, scotch, and really anything you'd like to put in it!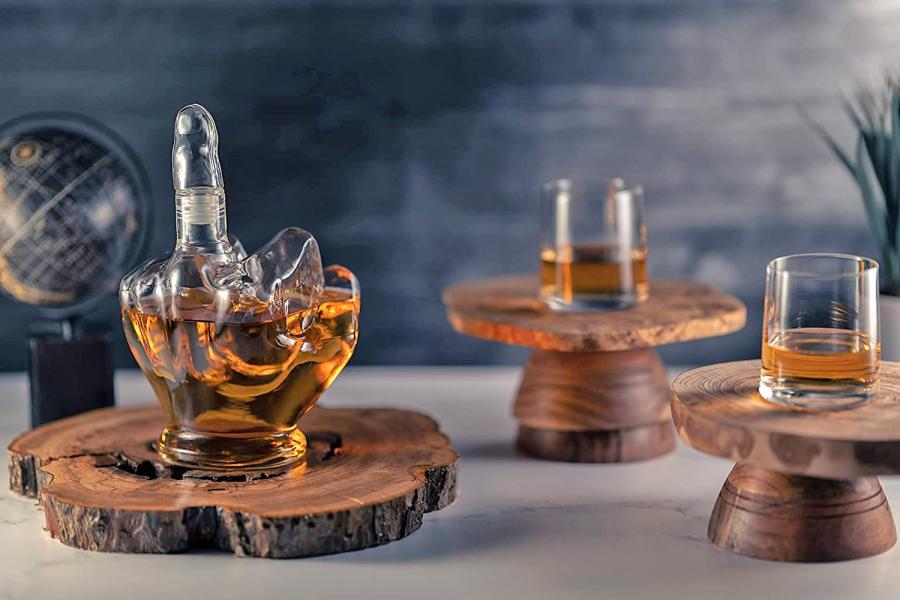 A perfect addition to any bar or desk, the middle finger decanter will surely be an instant conversation starter for whoever lays their eyes up on it!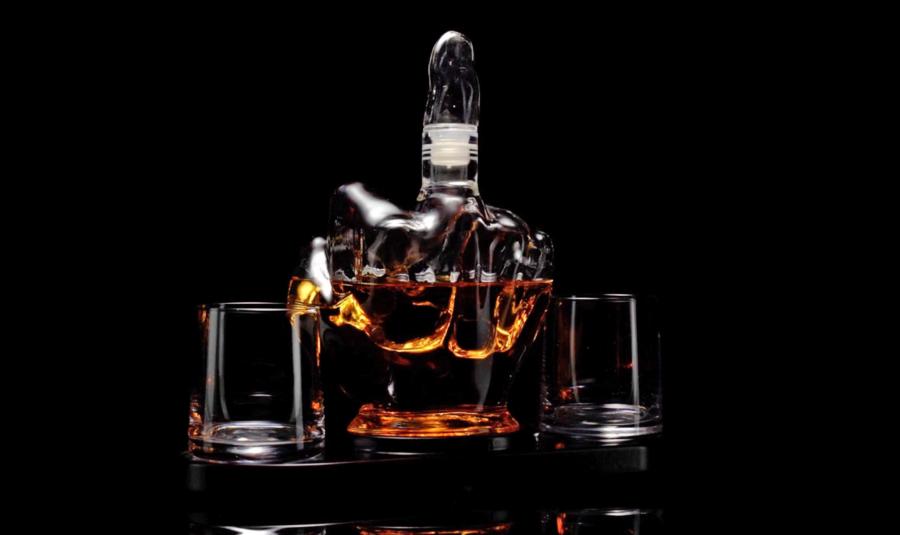 The novelty decanter can hold up to 750 ml of your favorite scotch or spirit, and is handcrafted from borosilicate glass!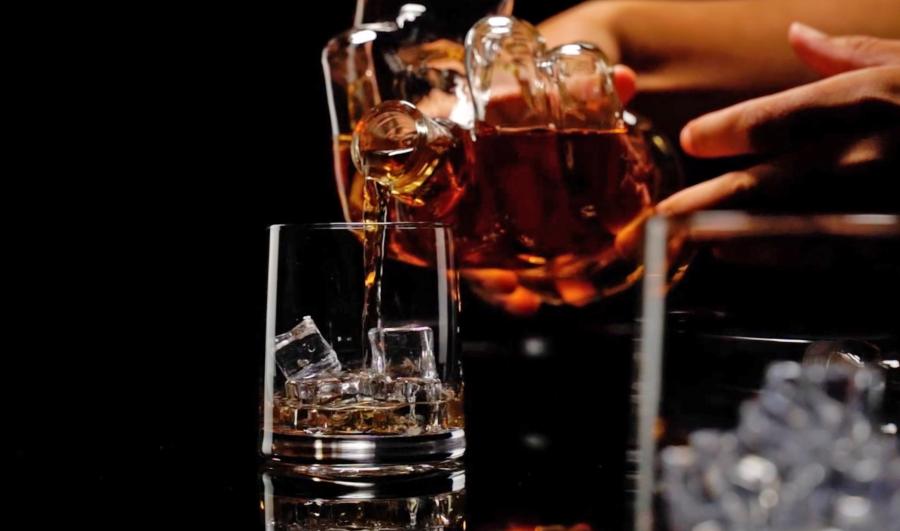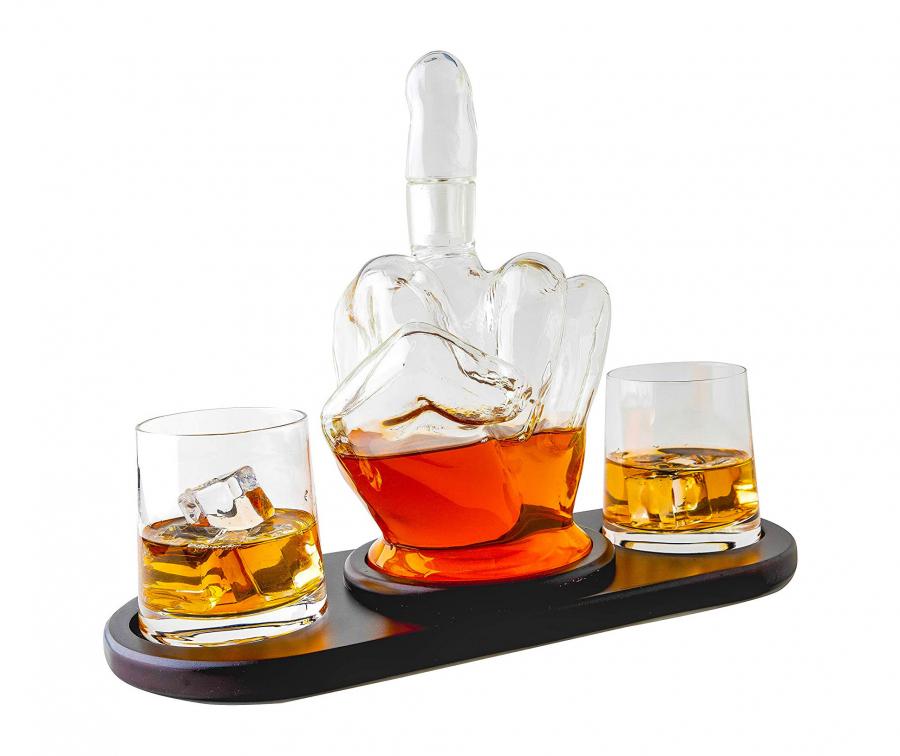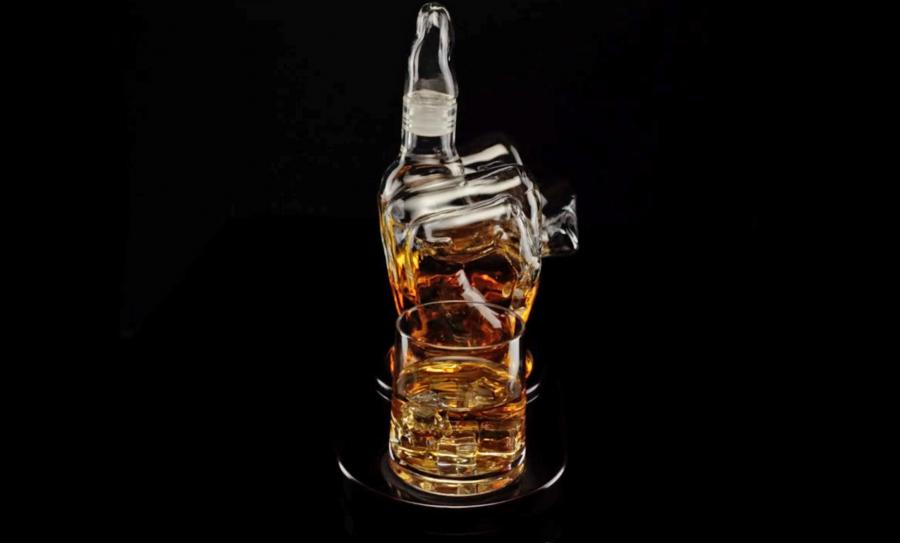 You can snag the middle finger whiskey decanter from Amazon for around $60 bucks!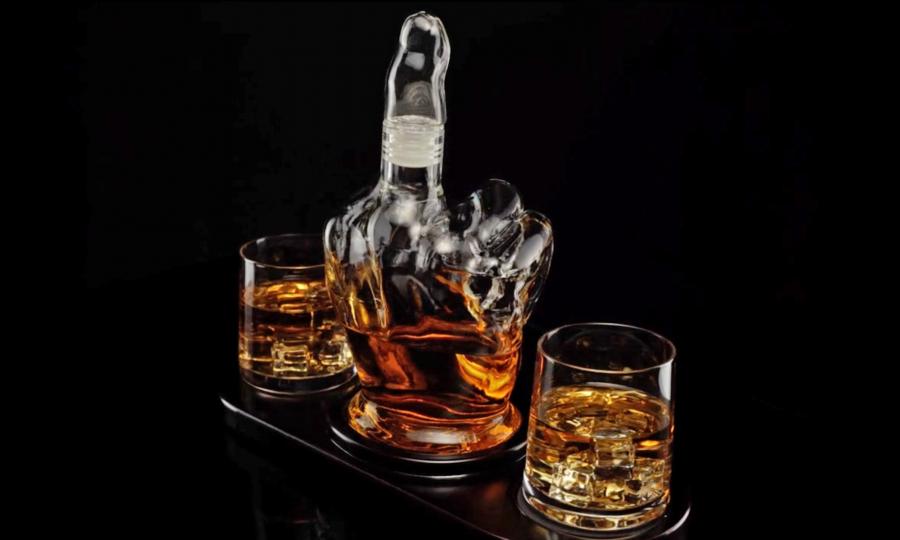 Check out the middle finger whiskey decanter in action via the video below!
Subscribe To Our YouTube Channel