Every Baseball Fanatic Probably Needs This Elegant Baseball Bat Whiskey Decanter
By Ryan on 02/05/2020 2:42 PM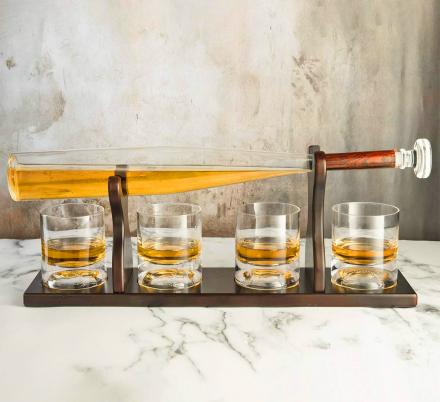 Even though I'm not a gun nut, I still though the Ak-47 whiskey decanter might've been the coolest one I've seen, but if you're a baseball fan, this one might take the cake! It's a whiskey decanter that's shaped just like a baseball bat, except it's completely transparent barring the elegant wooden handle. If you know a baseball fanatic that also happens to love whiskey or scotch, this unique baseball shaped decanter would make a perfect gift idea!
What better way to celebrate spring training starting up this year than taking a full baseball swing with a baseball bat full of booze! It's probably not recommended or elegant in any way shape or form to take a swig of whiskey straight from the end of the bat, but no one's saying you can't do it...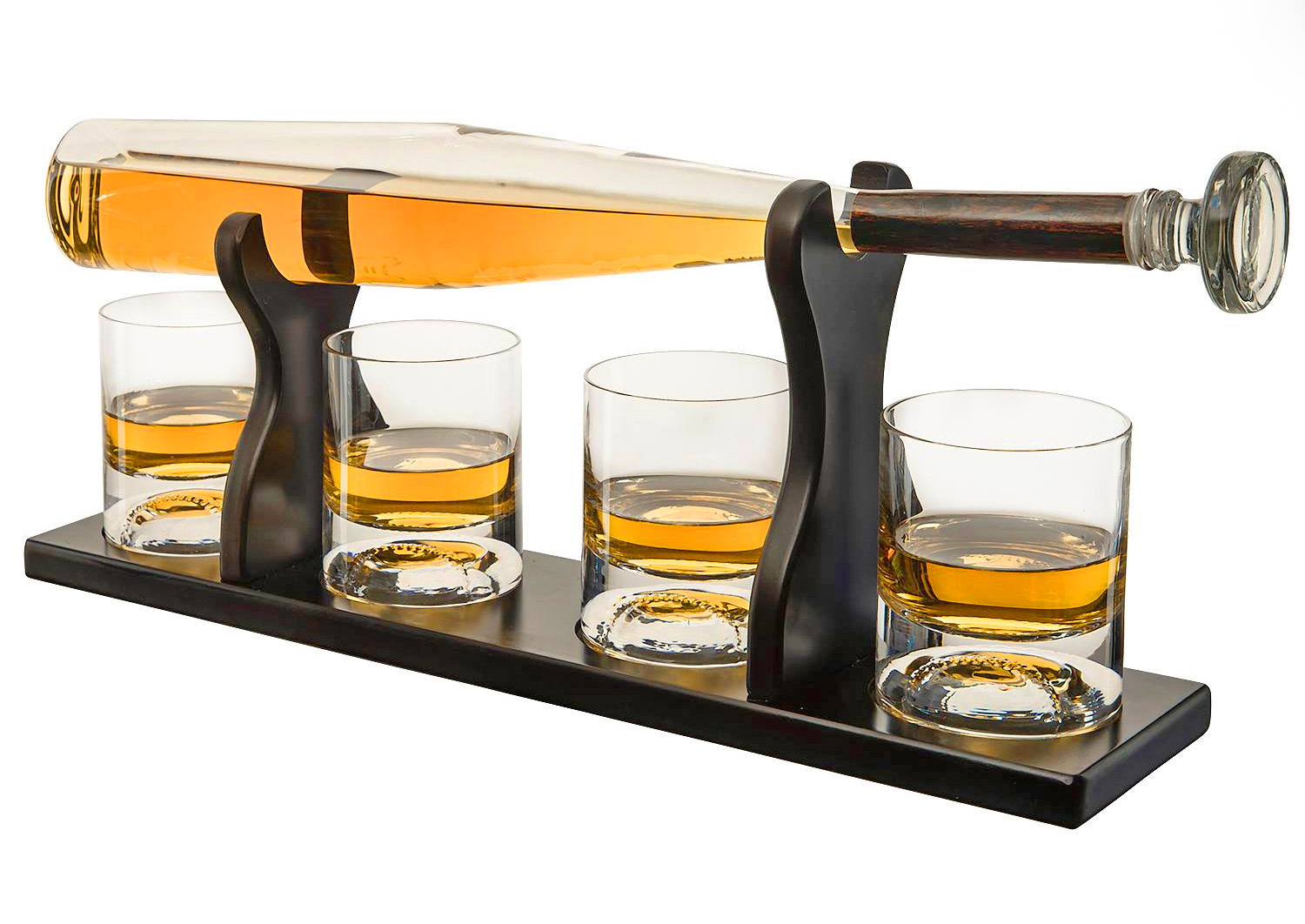 The baseball bat decanter can hold up to 750ml of your favorite booze, spirit, wine, etc, and it even comes with a wooden stand to elegantly display the bat along with 4 low-ball whiskey glasses that have baseball imprints on the bottom of each glass. The bat decanter is large enough to hold an entire standard sized bottle of whiskey, scotch, rum, or wine.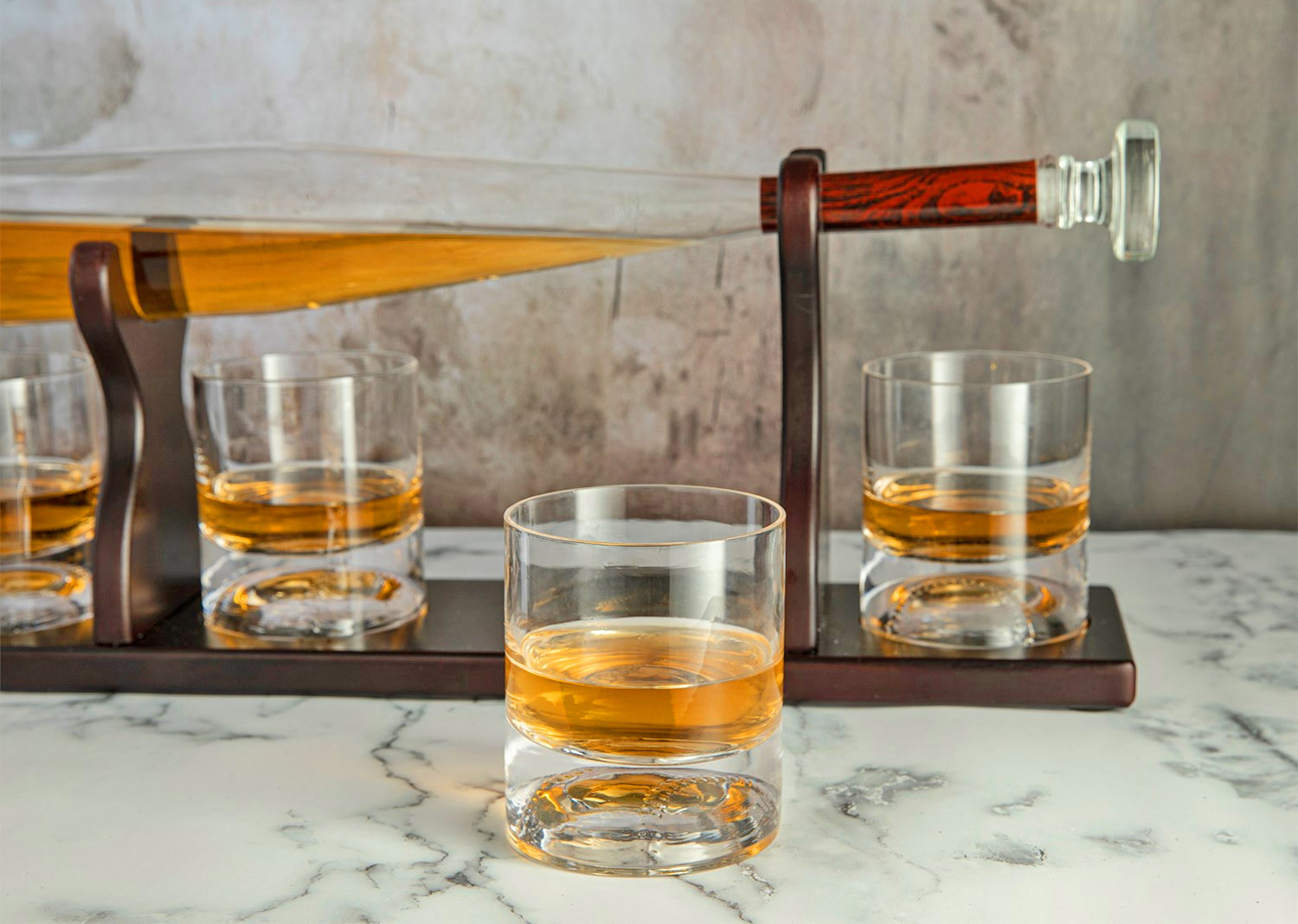 The limited edition baseball bat decanter by The Wine Savant is made using 100% Lead free borocislicate glass, a beautiful wood handle to the bat, along with an elegant mahogany wood stand for the baseball bat and the 4 baseball themed whiskey glasses to sit upon.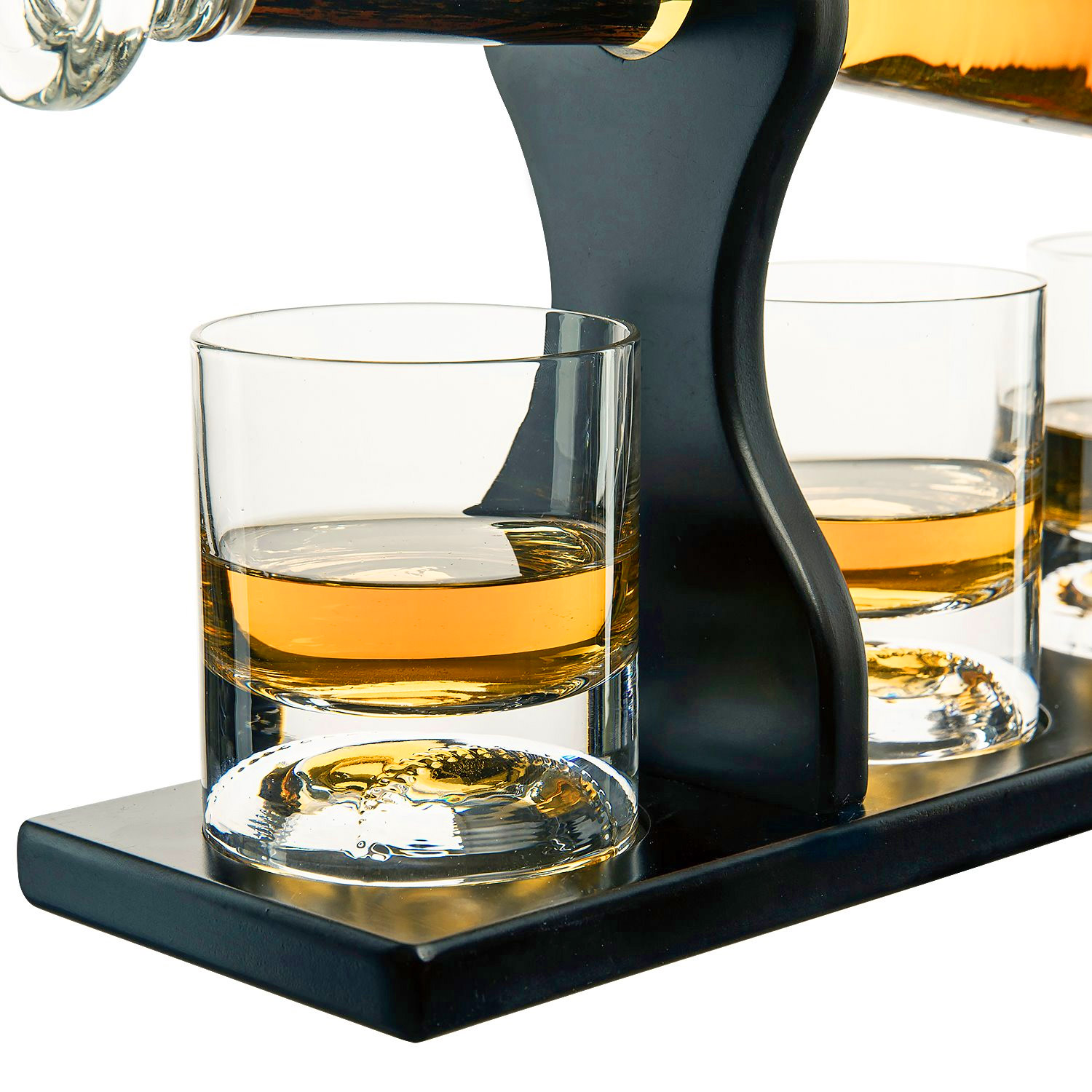 A perfect addition to any home-bar man-cave, he-shed, sports bar, baseball stadium suites, and more, the baseball bat whiskey decanter is great for use with any kind of liquor, spirit, or wine, and is easily accessed and filled by just popping off the end cap of the bat and pouring out into a glass, or filling up from your spirit bottle.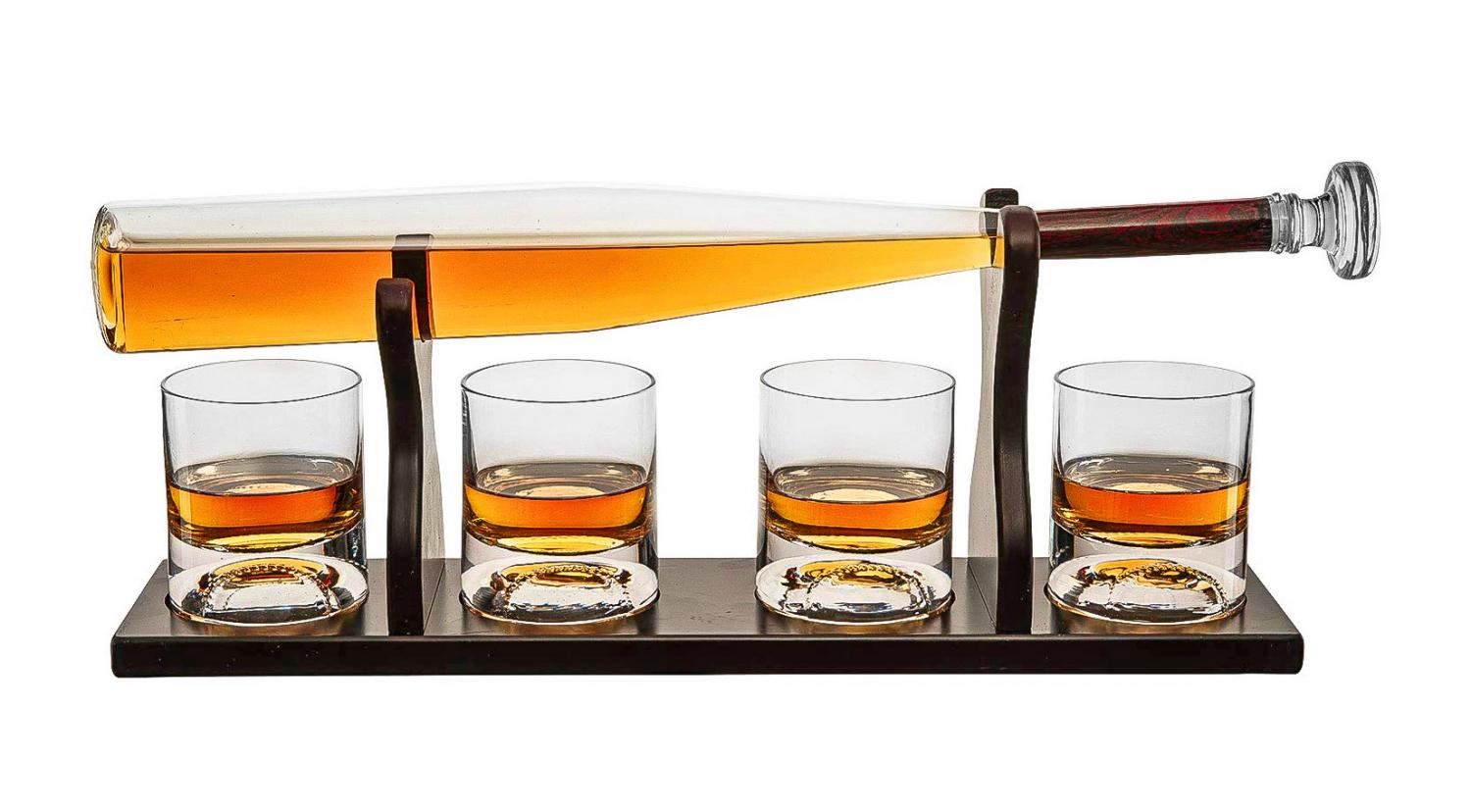 The baseball bat decanter is great for fans of any baseball team, it measures 20 inches long x 9 inches tall when sitting upon the wooden stand, is large enough to be easily held with two hands, is made with beautiful details, and weighs 9 lbs.