This Incredible Glass Ak-47 Rifle Decanter Is a Must-Have For Gun Nuts
By Ryan on 11/09/2021 12:16 PM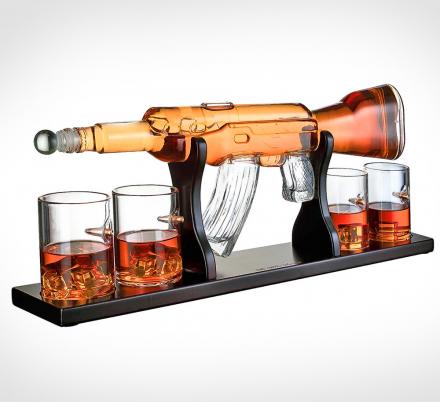 If you've ever stopped and wondered what the classiest way you could possibly hold and dispense your whiskey from, it's probably the AK-47 glass decanter, that is assuming you love guns! This incredibly detailed rifle decanter comes holds your whiskey or any preferred drink, and comes with a classy stand that holds the gun decanter along with 4 whiskey glasses that are made to have a bullet sticking out of them.

Versions: Rifle | Hand Guns
Barring the magazine and the grip, the glass rifle decanter is fully hollow, allowing you to fill it to the tip with scotch, whiskey, bourbon, wine, vodka, gin, or whatever you like. Laying it on the provided stand will then surely class up your home bar, study, office, man-cave, hunting cabin, or wherever you decide to place it.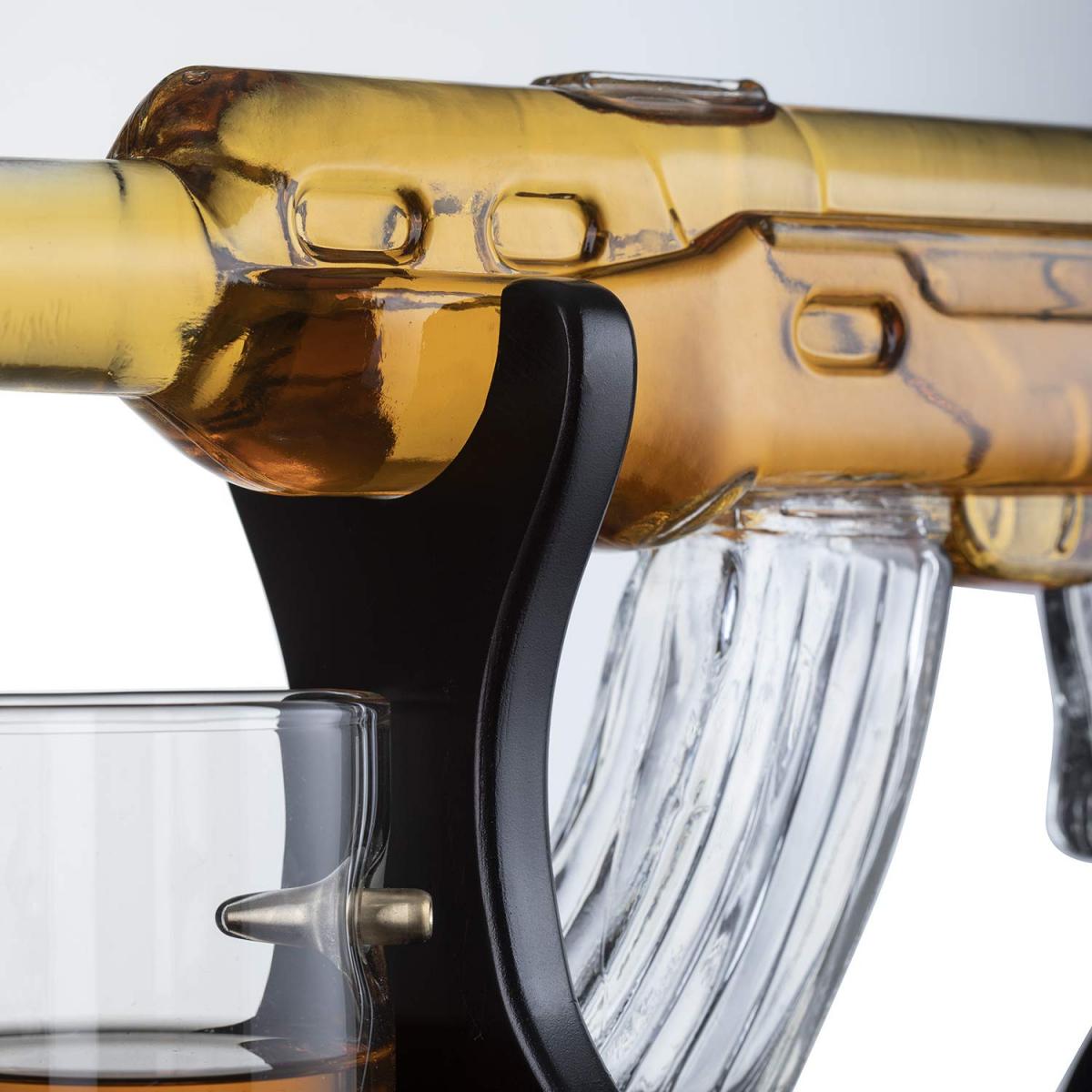 Made from boroscilicate glass, the unique gun shaped wine/whiskey decanter comes with a sealed tip to the rifle that keeps the liquid inside even when tipped on its side. Just pop open the lid and pour your drink into a glass like you're actually holding the real version of the rifle.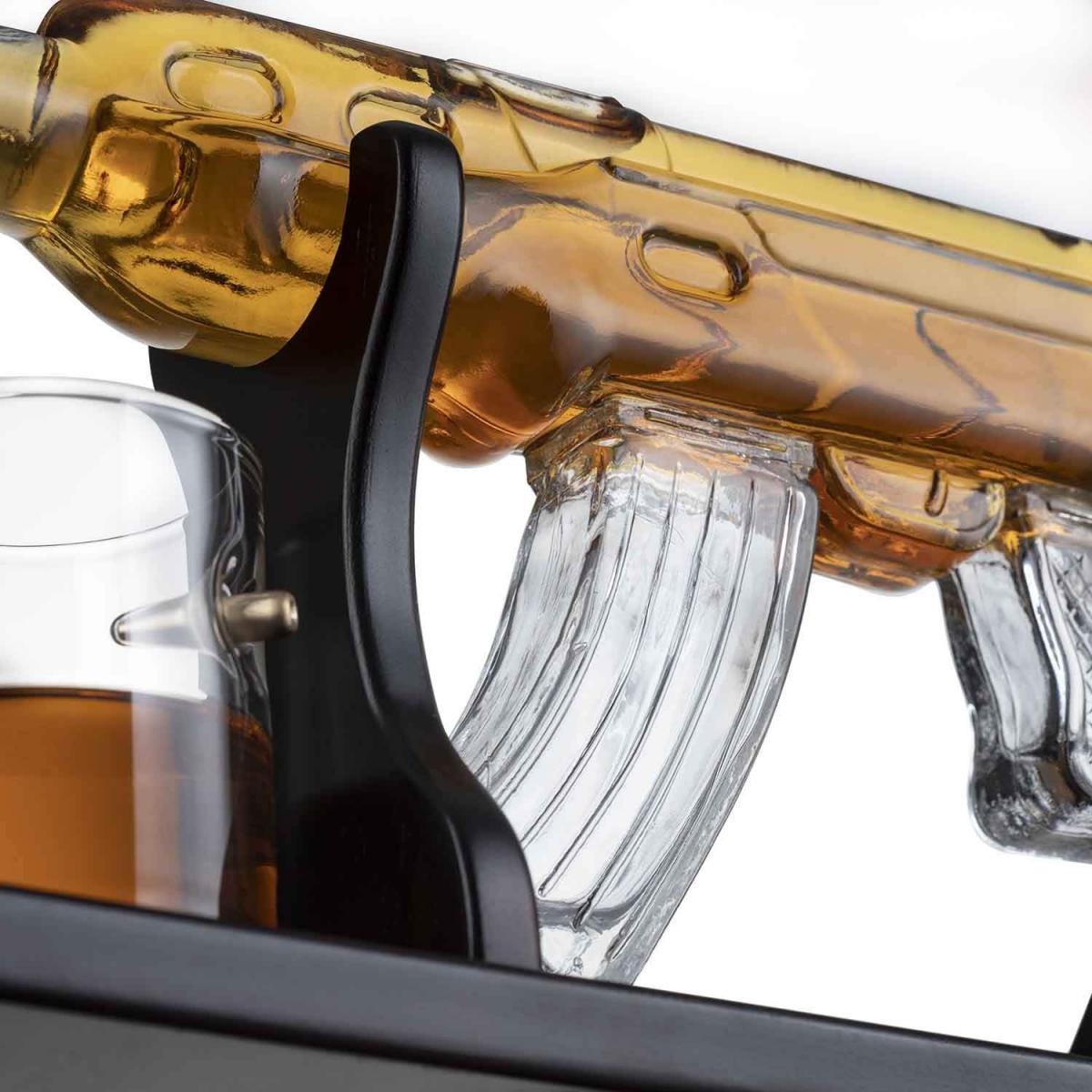 The glass AK-47 rifle decanter is a perfect gift idea for men, dad, hunters, military gifts, or any gun nut who also loves scotch! It's also great for bachelor parties, wedding party gifts, a housewarming gift, and more.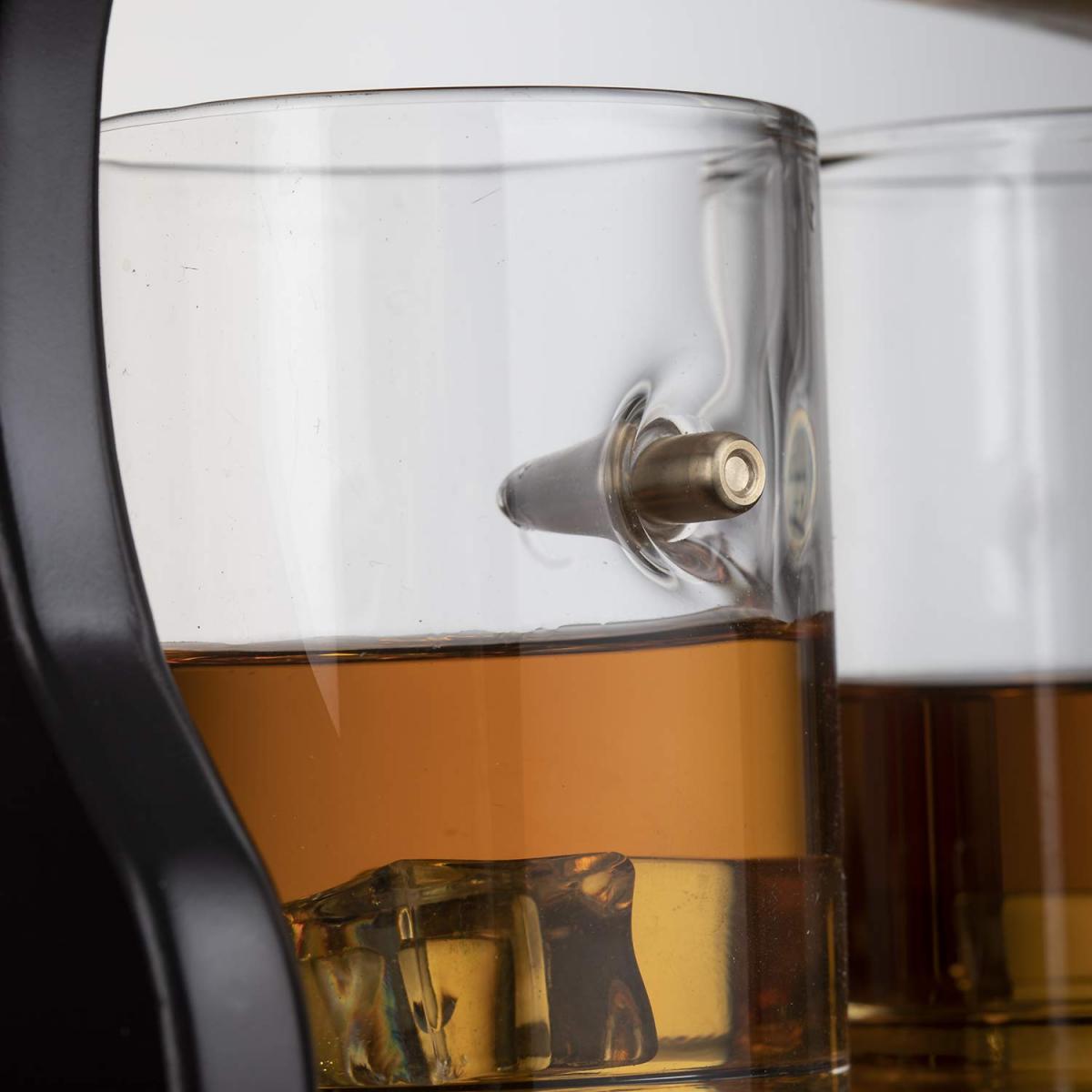 The classy glass rifle whiskey decanter measures 22.5 inches long x 8.5 inches when placed onto the stand, can hold up to 33.8 oz of liquid, and each bullet whiskey glass can hold up to 15 oz of liquid. The rifle decanter base is made from elegant mohogany wood, and holds the gun decanter directly over the 4 bullet whiskey glasses.