Foot Pump Scaffolding Jack
By Ryan on 05/08/2019 11:17 AM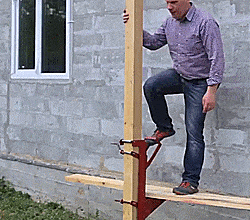 Get pumped up with this easy foot-operated jack that allows you to create scaffolding anywhere. The Pump Jack system will raise you, your equipment and materials up to 30 feet with a simple push of the foot - letting your weight do all the work. And when you're ready to come down from such great heights, simply turn the hand crank for a smooth and easy descent. This portable and easy-to-use system requires a minimum of two Pump Jacks to use on both ends of your scaffolding.
The Pump Jack will save you time and an achy body while increasing productivity because you will no longer need to climb down, detach heavy material, and lift it up to the next level as you work your way up. Raise the roof for that!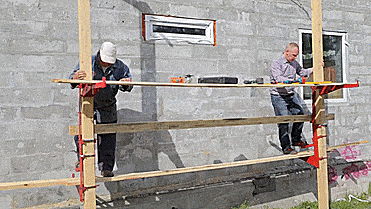 The Pump Jack is made of rugged steel which means it is designed for optimal durability and flush connections with posts and scaffolding. An extra-large foot strap accommodates every size of shoe and work boot. The Pump Jack's heavy-duty handle locks solidly into place for optimal stability. And the icing on the cake (or coating on the jack if you will) is the durable powder-coat finish that will resist rust - ensuring years of use.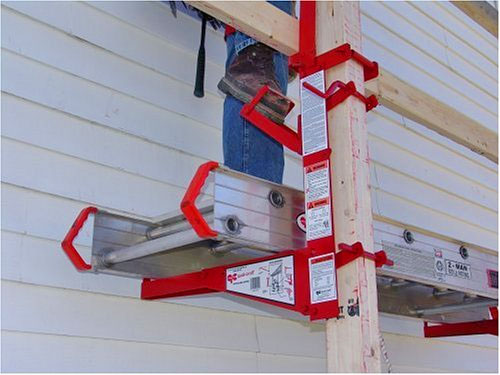 One Pump Jack is 24.8 x 20 x 5.9 inches in size and weighs 16.25 pounds.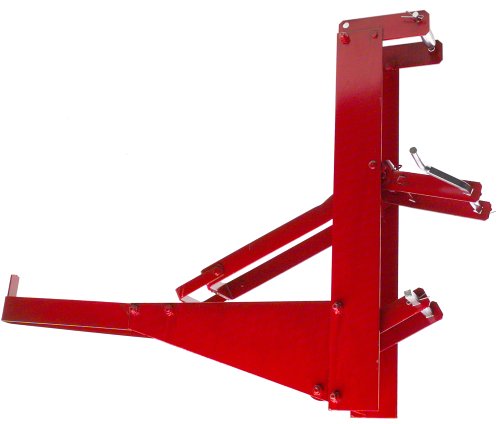 What Do I Need To Use the Pump Jack?
At a minimum you will need two Jack Pumps - one for each end. These pumps will be attached to scaffolding to lift materials, equipment and yourself. The two Jack Pumps will also attach to two wood 2-by-4s nailed together with 10d common nails. The Jack Pumps attach securely to the wood poles with a positive double-lock system so there is no need to worry about slipping down the pole when you're way up high. Scaffolding and wood poles are not included and you should refer to the instructions for installation.