This Creepy Golfing Legs Side Table Belongs In Every Golf Addicts Home
By Ryan on 06/26/2019 2:12 PM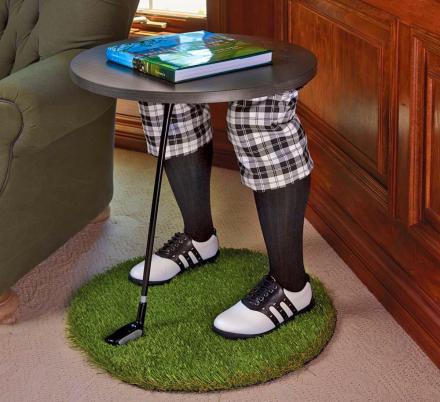 Golf is a gentleman's game, and is surely all about class. That's why you need to dress with a collared shirt at a lot of places, and wear pants from the 70's. You don't ask questions, that's just how it is. What better way to decorate your study that with the bottom 1/3 of a golfer. This unique, and quite odd golfer side table depicts the legs of a golfer, with a flat surface on top to set your whiskey or golf magazines.

Get the circular grass for under the table here
The bottom half golfer table features a golfers legs in traditional golf attire, along with the patterned knicker pants tucked into the socks, golf shoes, and a golf club coming down to make it a three-leg table. The picture depicts the golfer standing on a circle of grass/turf, but that doesn't actually come with the table. So if you'd like to make it look like he's standing on grass, you'll need to either purchase it separately, or provide your own little circle of turf by making your own.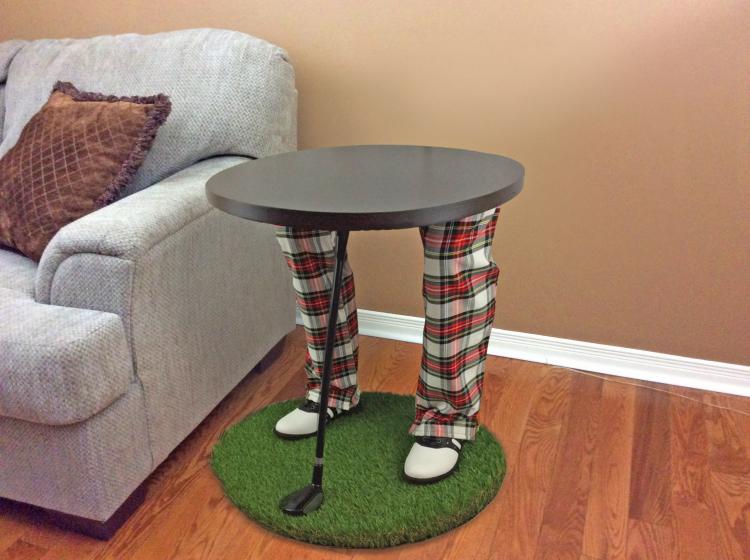 The fashion of the golfers legs side table uses the same style embraced by golfing legends like Harry Vardon, Bobby Jones, and Gene Sarazen, and makes for a perfect surface for displaying golf novelties and clubhouse-worthy snacks and libations. Though, the table does come in two separate designs, one with knickers and tall socks, and the other with long pants that go all the way down to the shoes.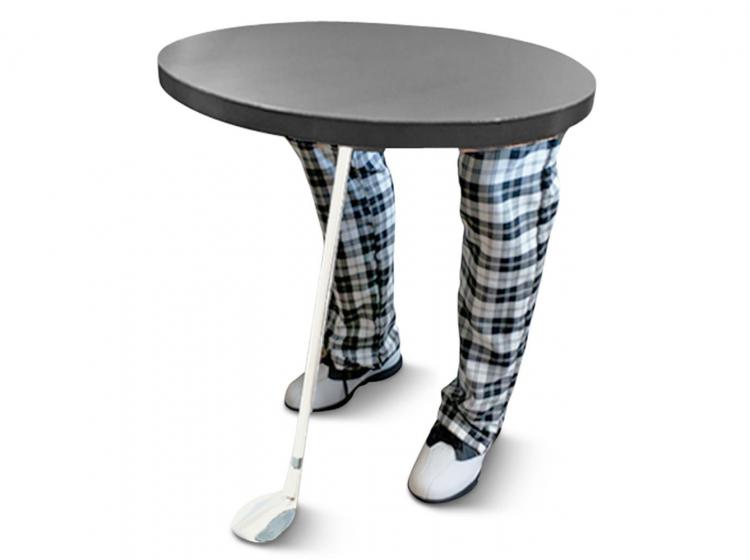 Aptly named the "The Gentleman Golfer's Side Table", the unique golf table is made from 1 1/8 inch thick laminate that measures 24 inches in diameter. The golfers table can support up to 50 lbs of weight, in total measures 26 inches tall x 24 inches in diameter, and weighs 33 lbs.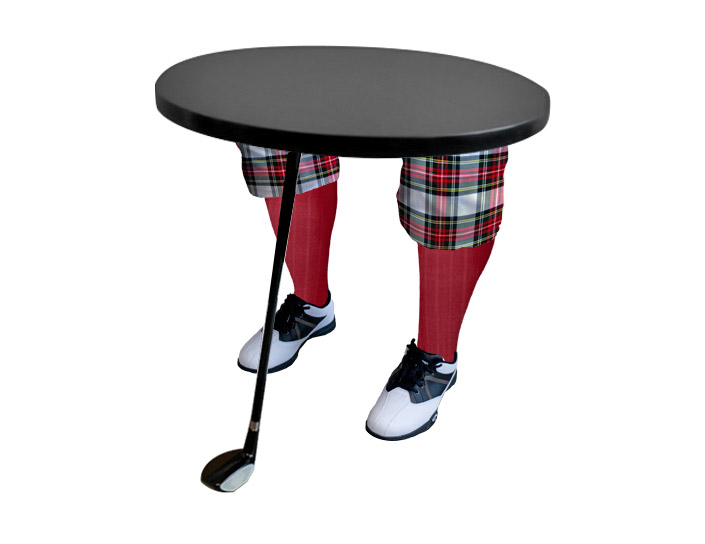 Prefer hockey over golf? There's also a hockey legs side table that depicts the bottom third of a hockey player in full gear holding a hockey stick. You can get it here.