This V8 Luxury Jet Ski Might Be The Ultimate Personal Watercraft
By Ryan on 04/22/2022 9:26 AM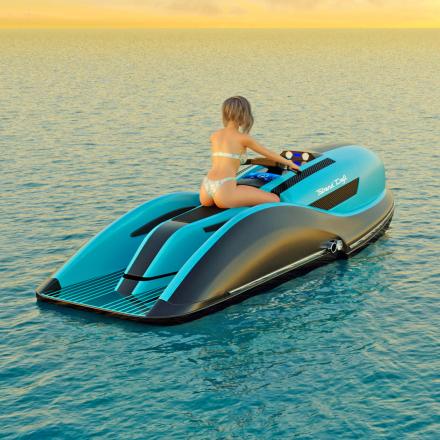 Imagine riding a boring old, regular jet ski. It's fun, but what you really need is an upgrade to something more… luxurious. You can think of this next OddityMall feature as a miniature yacht, with this luxury jet ski including a baffling V8 engine for the ultimate in opulent marine style.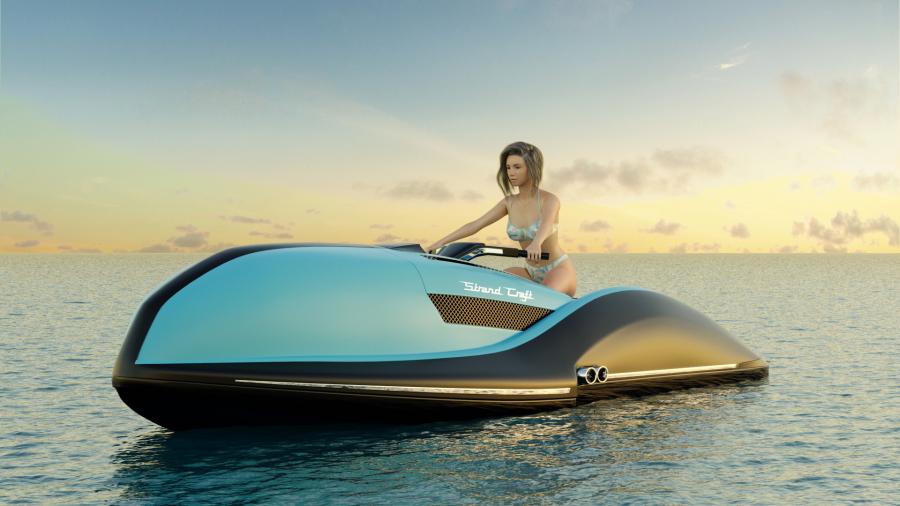 Credit: Strand Craft
This V8 engine luxury jet ski from Strand-Craft is an absolute party mobile, and it's officially and aptly dubbed the Strand-Craft V8 Daytona GT. It features a 6.2-liter engine as designed by the U.S. company's Norwegian Founder and Boat Builder Kurt Strand.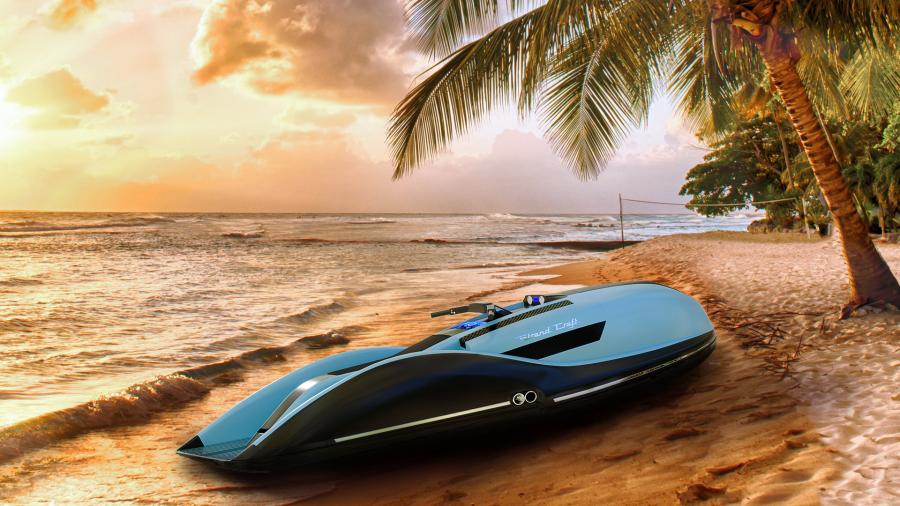 Credit: Strand Craft
But besides the powerful engine itself, this luxury jet ski also includes a few touches fitting only for a true luxury watercraft — a huge, 15-inch LED touchscreen just behind the handlebars, and a premium stereo sound system, as well as a small cooler underneath the jet ski's seat.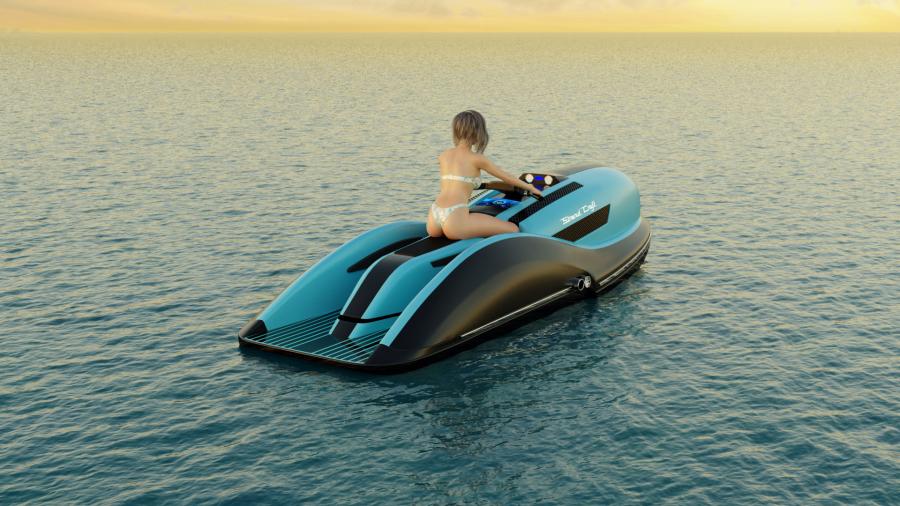 Credit: Strand Craft
As for jet skis, it's larger than average, with the Strand-Craft Luxury Jet Ski measuring around 16.66 feet long (5.08 meters), 4.92 feet wide (1.5 meters), 4.33 feet tall (1.33 meters) and weighing a whopping 1,250 pounds (567 kilograms).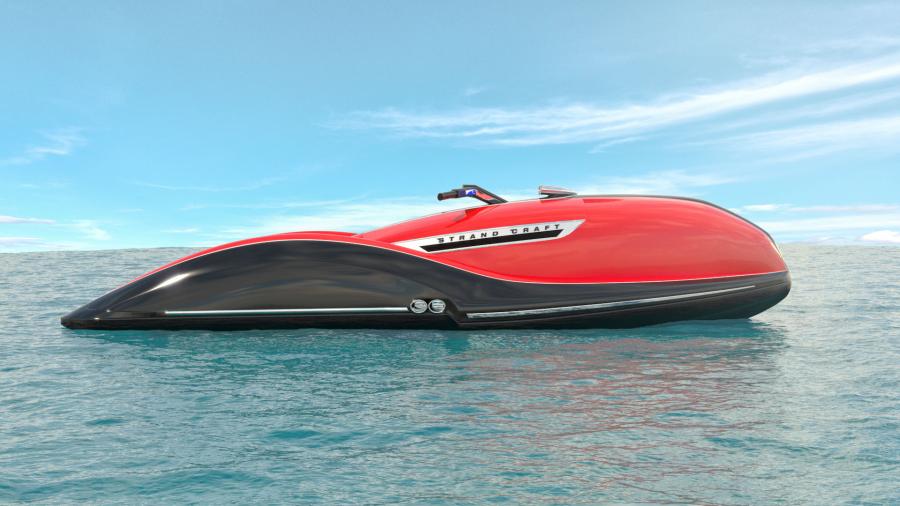 Credit: Strand Craft
Still, it's nothing that the 8-cylinder engine can't handle, with this luxury jet ski boasting an aluminum V8 supercharged engine with a 22-gallon (83-liter) fuel tank, and a high-performance waterjet.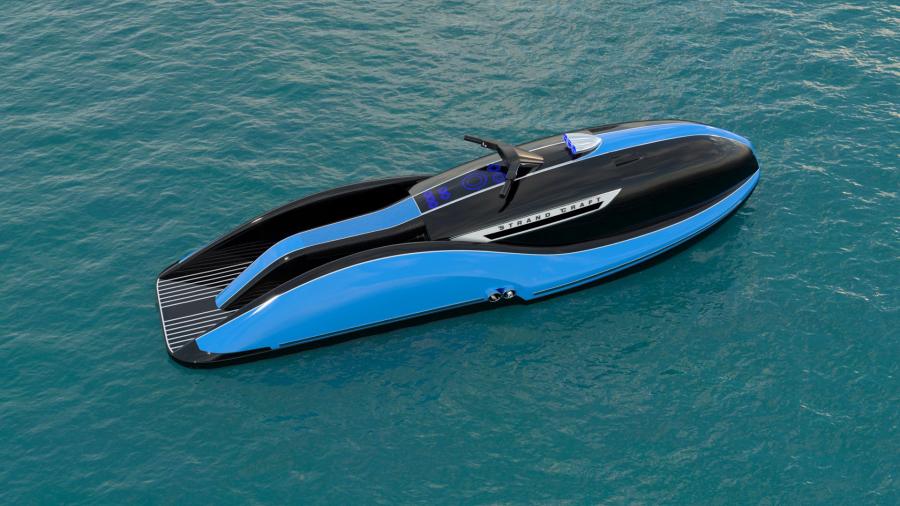 Credit: Strand Craft
The LED touchscreen also helps users monitor the engine's functionality, and is bright enough to be easily viewed in direct sunlight. It also comes with other standard equipment like a front-of-unit storage box, a battery switch, and two-tone paint in customizable colors of your choice.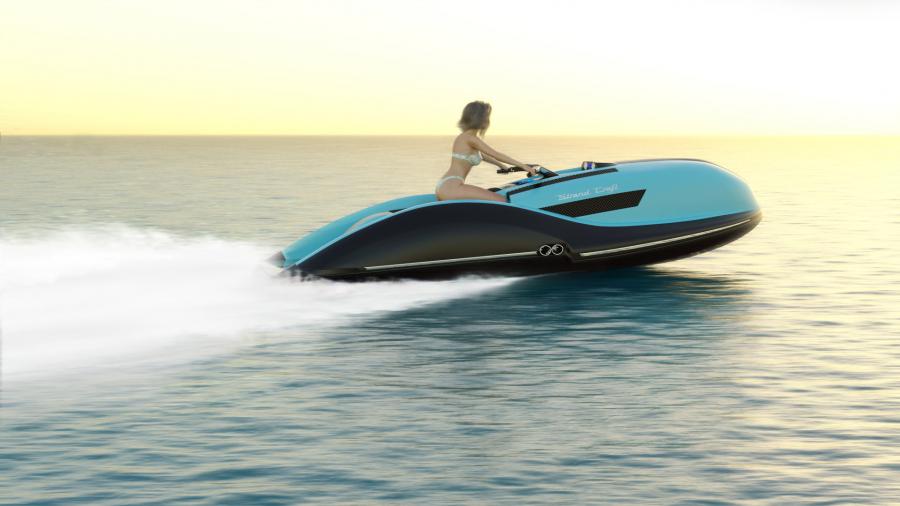 Credit: Strand Craft
You can also buy this V8 luxury jet ski in either a carbon fiber inlay variant or with a finished teak wood deck that has other wood inlays. Other variant features include an underwater camera or a shock-absorbing seat for the ultimate in enjoying the sun in style and comfort.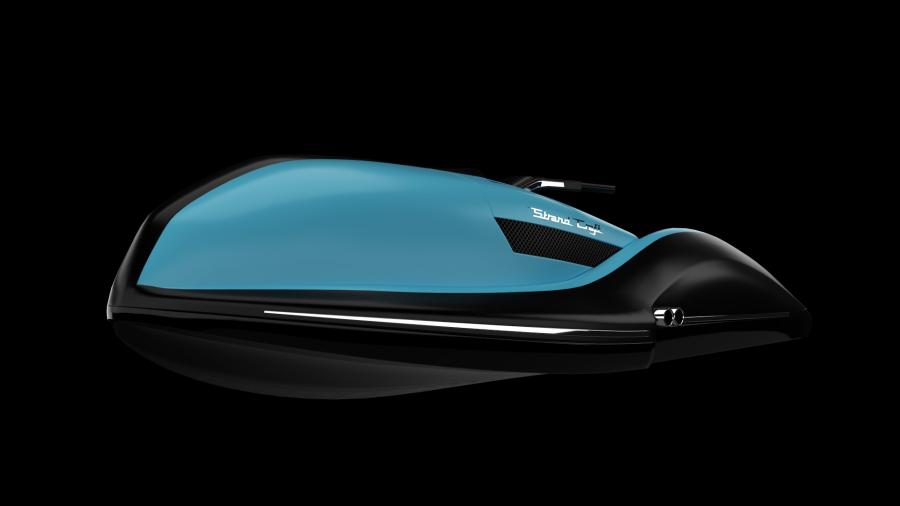 Credit: Strand Craft
The list of other potential add-ons is also long, including custom wraps, a custom trailer, a carbon fiber body, a V8 Daytona GT cover, retractable lifting rings for the tender, a GPS navigator, special custom art paints, 3D gold or silver wraps, and a Turbo Diesel engine.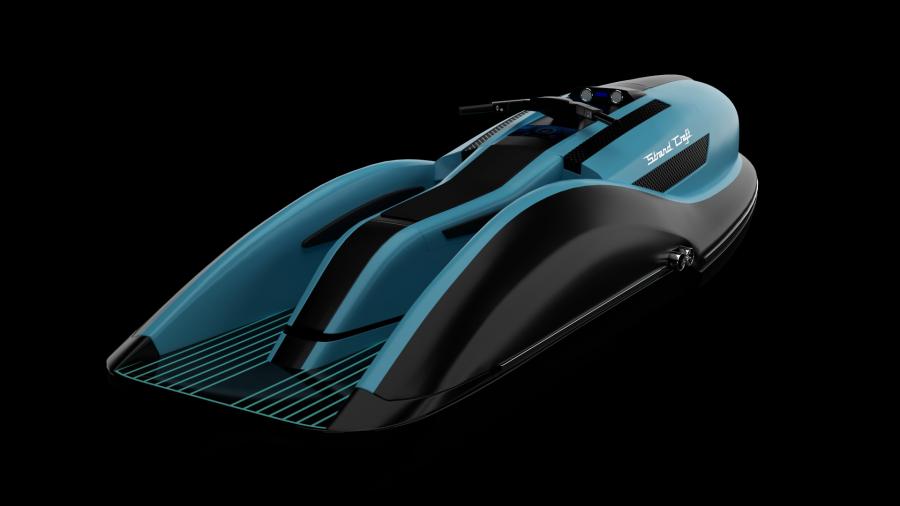 Credit: Strand Craft
Wow! That's a lot of luxury.
The company's website also has a fairly comprehensive gear store with a variety of Strand-Craft merch items like hats, shirts, sweatshirts, water bottles, tumblers, mugs and more.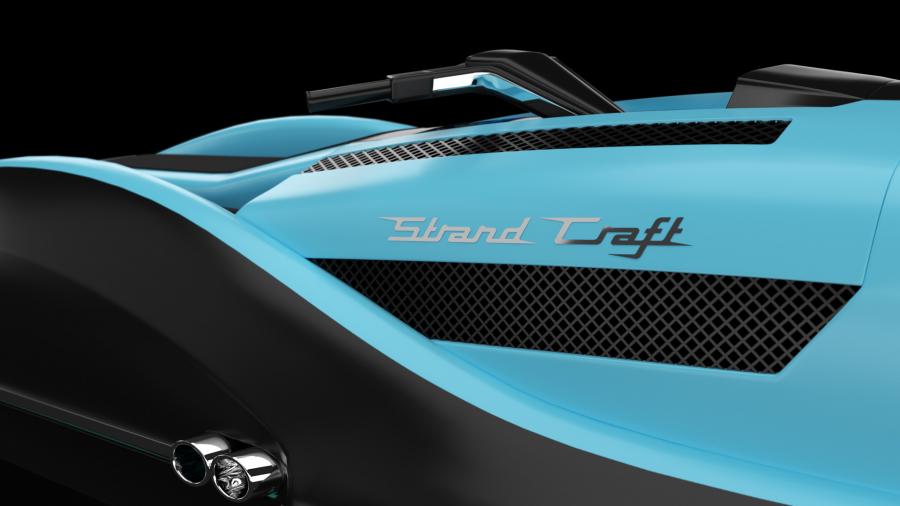 Credit: Strand Craft
It reminds us of this inflatable patio deck and this expanding marine pontoon boat, which put all together would make for an absolute hell of a party.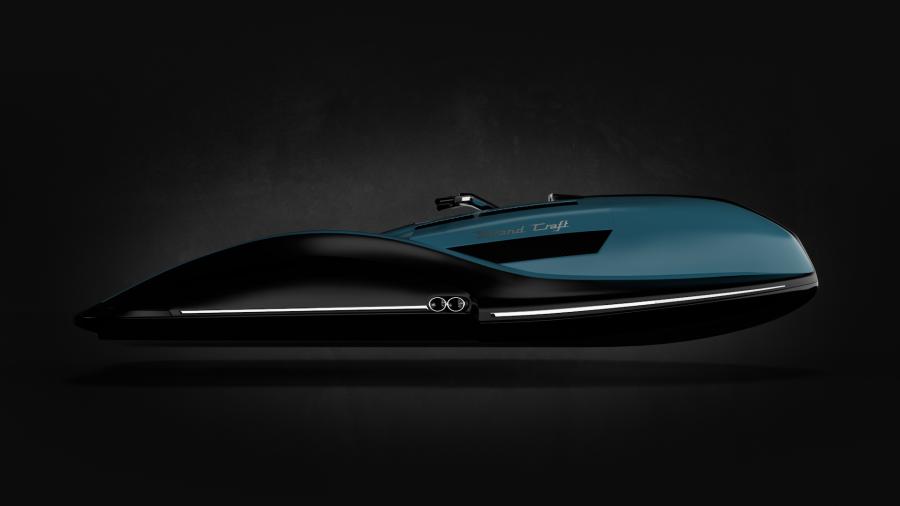 Credit: Strand Craft
The luxury jet skis are made in Florida in the United States of America by experienced boat builders that do custom designs. Kurt Strand also has over 30 years of experience building boats, yachts and other custom marine watercraft.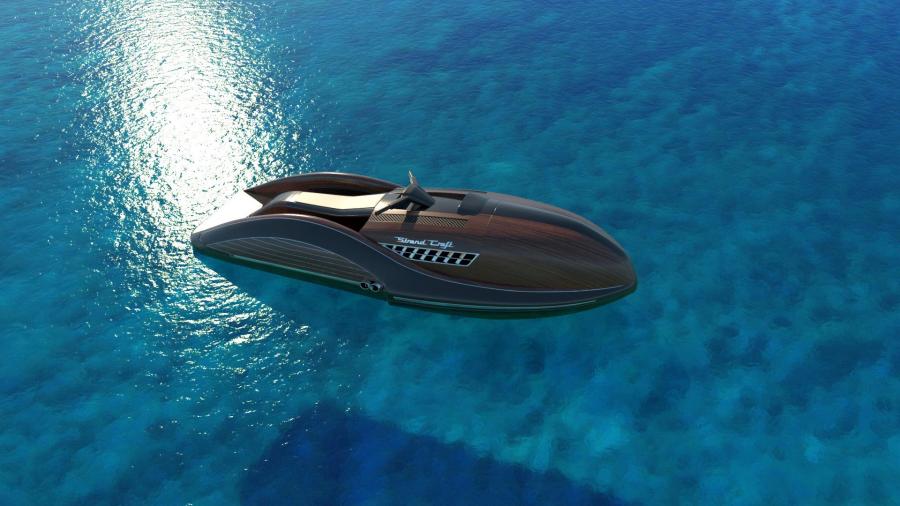 Credit: Strand Craft
In addition, the website says these V8 luxury jet skis are made alongside marine safety organizations, in order to help the company ensure they exceed safety requirements.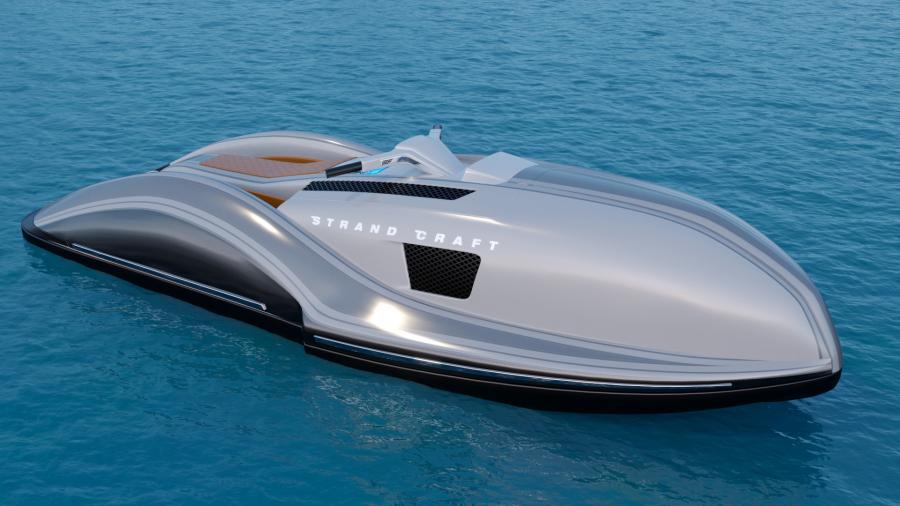 Credit: Strand Craft
In some comments on a recent BBC TopGear story featuring the luxury watercraft, Timothy wrote, "This is the best thing I've seen all day. Beautiful!"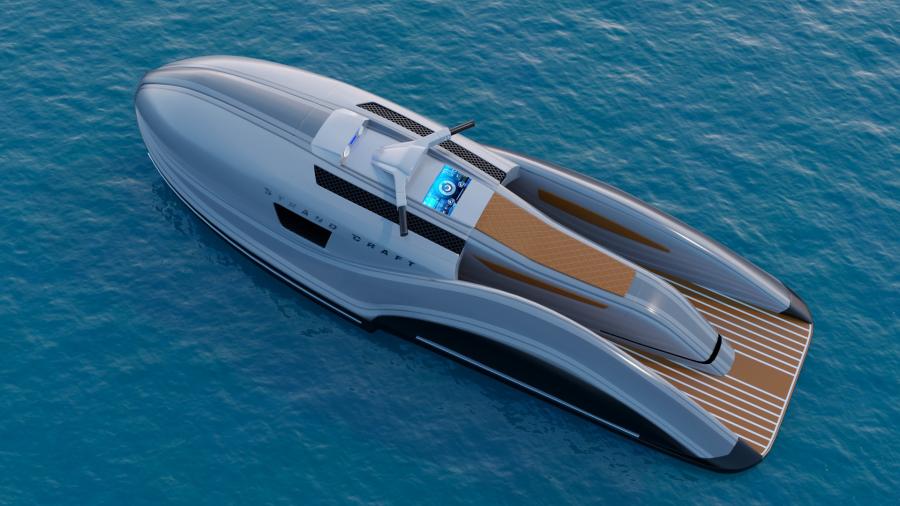 Credit: Strand Craft
It's true that this luxury jet is beautiful, and this its V8 marine engine makes it a worthwhile investment for making those long days out on the water just a little bit more comfortable, powerful and sumptuous.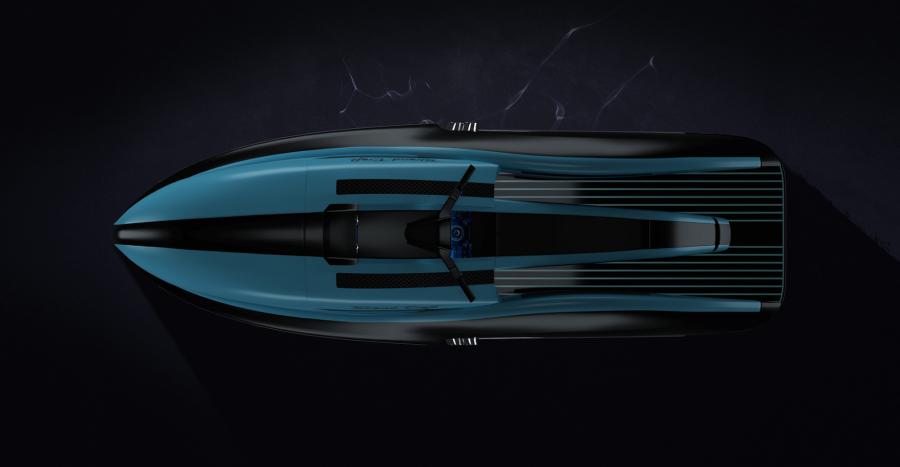 Credit: Strand Craft
Check out the V8 powered jet-ski watercraft in action via the video below!
Subscribe To Our YouTube Channel