This Cute Duckling Hatches When You Put Him Under Water
By Ryan on 09/03/2019 4:37 PM (Updated: 09/04/2019 10:15 AM)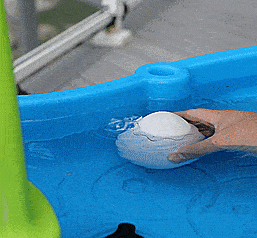 Bath time is already pretty adorable - your little tyke splish splashing around - but it can be even more adorable and fun when this little hatching duckling comes to play too. Just toss the egg into the tub, submerge him, and watch him hatch as he fills up with water - peek a boo! Your little one will want to soak for hours playing with this little hatchling.
Now, this hatchling is not only adorbs, it can also make bath time easier by serving as a rinser to wash all that soap away gently. Rinsing is always the hardest part of bath time, especially when the little one isn't old enough to lean their head back to rinse their hair. With this little ducky you can make rinsing more fun for them and less guilt-ridden for you. The bottom of the egg features a number of small holes that lets the water from inside the egg rain out of gently. As the water rains out the top of the egg slowly closes again.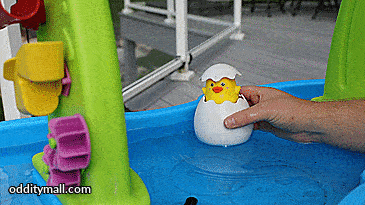 Want to have a bit of cheeky fun with this hatchling? When the egg is full of water hold the duck and press down on his top shell - he'll squirt a bit of water out of his beak!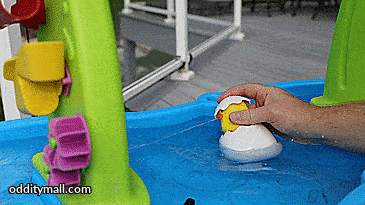 When the egg is closed it will simply float and bob around the tub (or pool!) waiting for its moment to hatch. With this egg, your little one can watch this little duckling hatch over and over again, allowing for hours of bath time fun.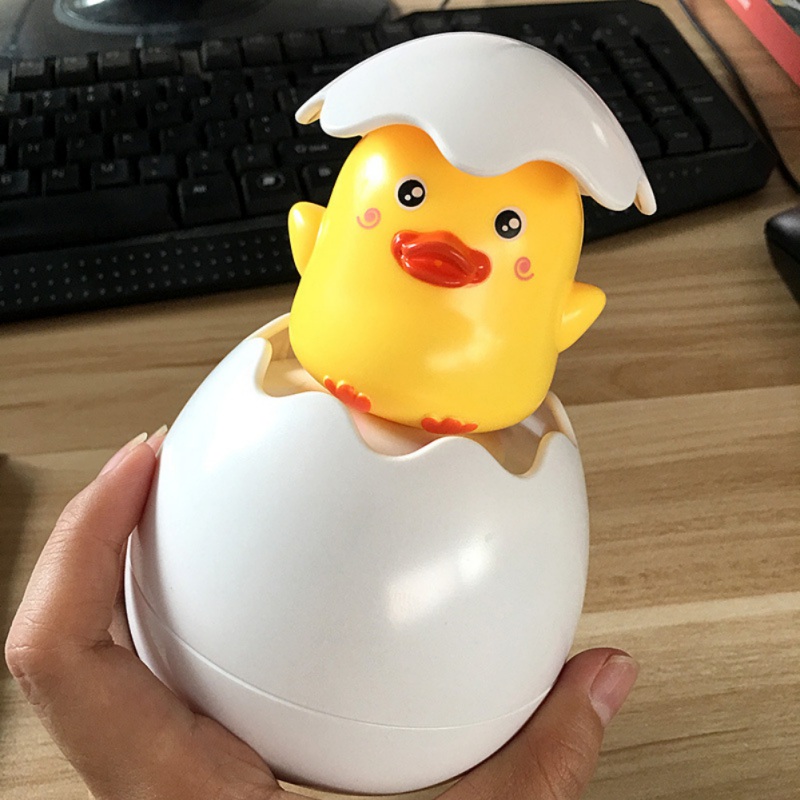 This little hatchling measures roughly 3.7 x 3.9 x 4.1 inches and comes in two color choices: yellow duckling or black and white penguin nestling.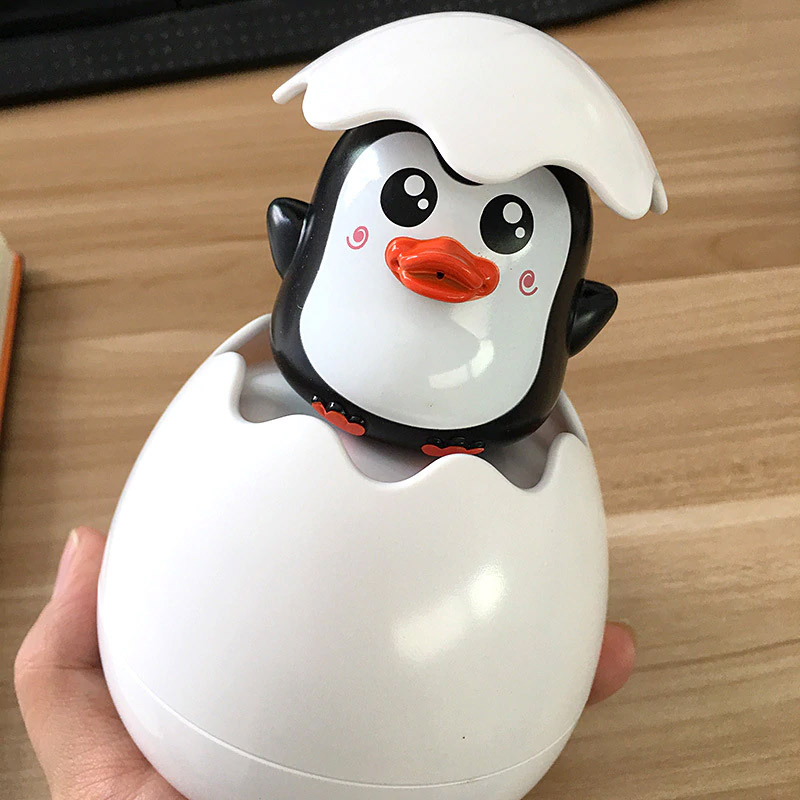 How Does This Hatching Duck Work?
Physics! As the water fills the egg up, the hatchling and top portion of the shell become buoyant which is how it slowly hatches. When you lift the egg out of the water and the water rains out, the hatchling will slowly go back in his shell as water level falls.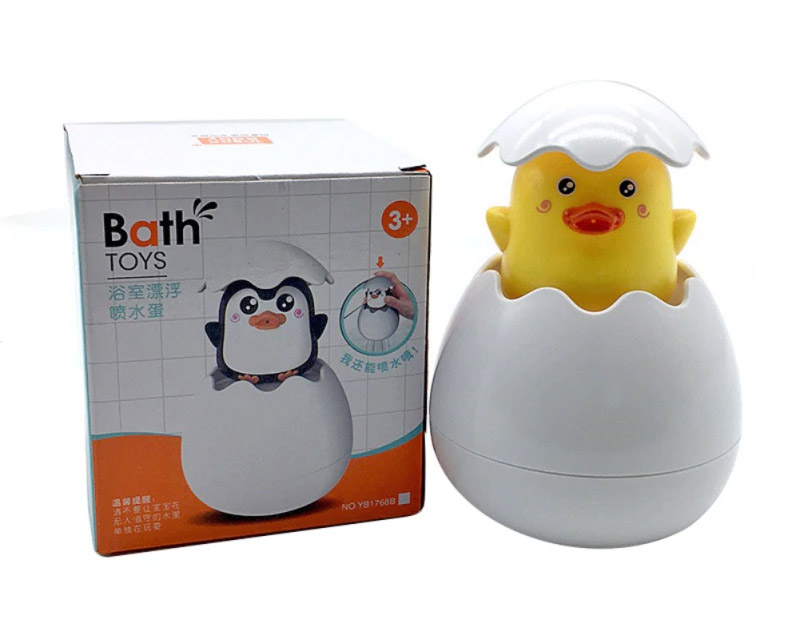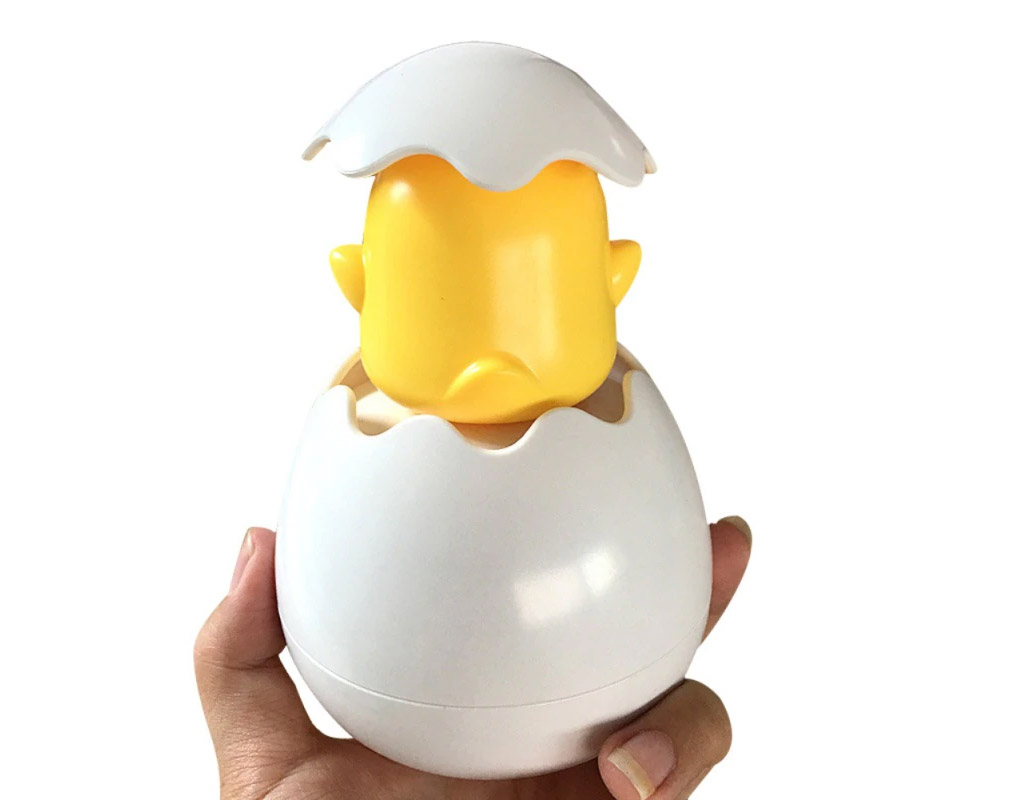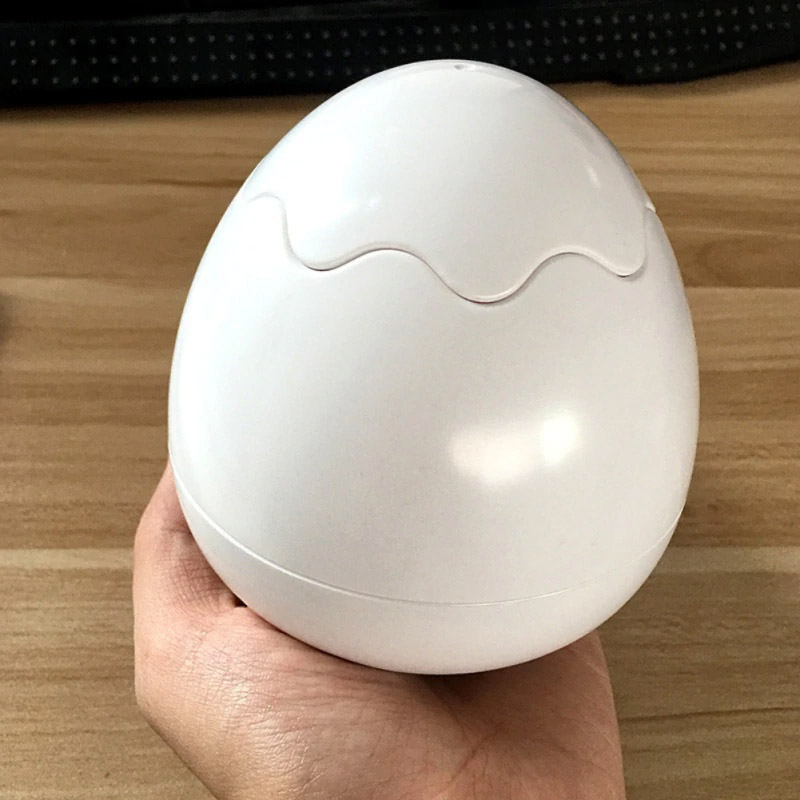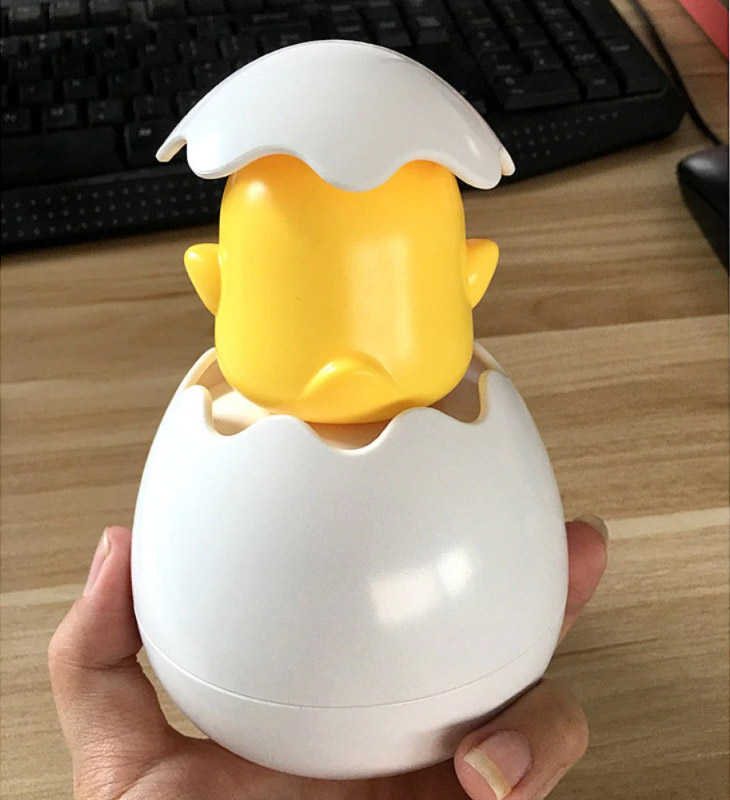 Subscribe To Our YouTube Channel